Back to School – The Furry Accessories Must-haves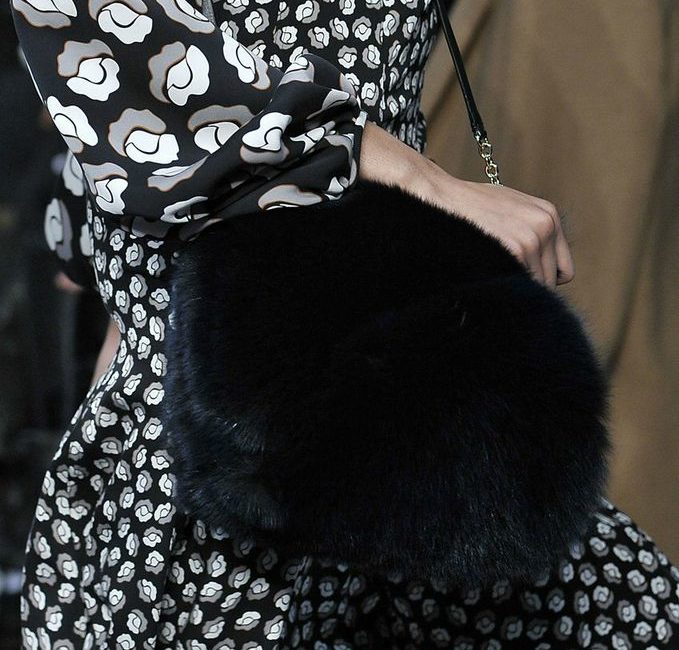 Back to School for Fall 2014 will feel uber-luxurious for those who can get their hands on the latest Must-Have fur fashion accessories. Okay, so maybe we're not really talking about the kids who are off to school, but more about their mom's who may be dropping them off at school or hitting those soccer games on the weekends.
Fur accessories are becoming de rigueur as wardrobe add-ons with every designer introducing and reintroducing key items that will pump up any look and seduce even the most rigid consumer.
The fur handbag is a masterful example of craftsmanship where beauty and luxury meet functionality. It makes an equally strong luxury statement for anyone as volume and weight are equally re-calibrated to effortlessly merge with the wearer's proportions and style.
The novelty this Fall 2014-Winter 2015 season is in the great graphic nuances and the Pop Art references adding to the established sartorial repertoire. Longer furs are currently reworked like topiaries to offer bolder shapes. Fendi, of course, is leading the way with its Monsters and Karlitos; that label is the Fur maestro par excellence.
Completely coincidentally, today the Wall Street Journal featured an article declaring the fur bag as the 'game-changing' must-have accessory for Fall 2014……Great minds think alike we say!
Out of the fur goodies available this season, which one do you covet? Which one can't you live without? We're on Instagram… tell us!
Related articles