Animal Rights Goes Wrong | Things That Make You Go Hmmm …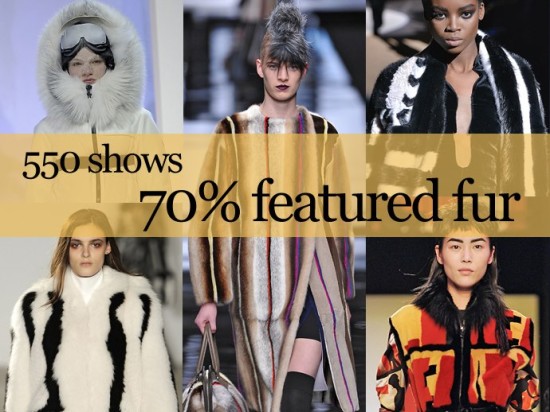 Retail fur sales continue to grow, reaching $15.6 billion dollars globally in 2012…a 44% increase in just one decade.
Auction prices continue to increase in double digit increments with a record volume of fur sold this year over last year.
For Fall 2013 fur, once again, dominated the runways appearing in over 70% of the top designer collections including even Donna Karan, Ralph Lauren, Giorgio Armani and Tommy Hilfiger – designer labels that anti-fur activists continue to claim do not include fur. Fur was even featured significantly in the Spring/Summer 2014 collections including Miu Miu, Giambattista Valli, Fendi, and Prada.
The number of retail doors offering fur has increased exponentially over the last decade with fur now a prominent offering at designer boutiques, sporting goods stores and ski shops, specialty boutiques, department stores and even mass merchandisers. Just take a stroll through Harrod's and you will find fur on virtually every floor and in departments throughout the store including designer boutiques and even children's departments.
A new generation has embraced fur with vests, boleros and remodeled vintage fur exploding in popularity. Emerging young designers address this demand with exciting new fashion.
Today more fur is being produced, designed and offered to consumers at more retail doors than ever before. The anti-fur contingent is clearly losing in the court of public opinion.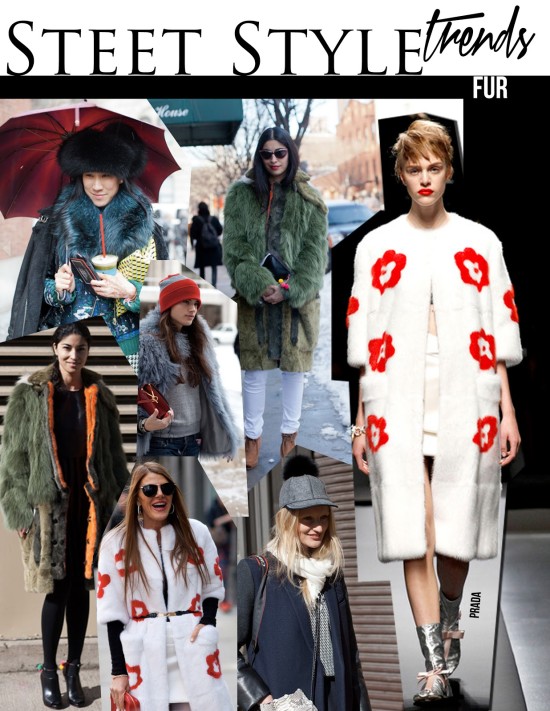 So now they try to legislate their agenda by pushing for bans on fur farming and retail fur sales. Funding political campaigns around the world they attempt to force their anti-fur views on the public. Their success has been limited as the broad public does not accept their tactics. And, in places like West Hollywood, the constitutionally and legality of legislation is being challenged by local retailers and manufacturers and may well be repealed. Indeed the anti-fur groups are having difficulty with their legislative strategy. In a moment of truth a few weeks ago Peta finally acknowledged the inauthenticity of the popular Swiss Animal Protection video, depicting a raccoon being skinned alive for its fur. This same video has been used for years to traumatize the public into believing their rhetoric. To put it simply, the only "real" evidence that they've relied on is now admittedly FAKE! What's next PETA?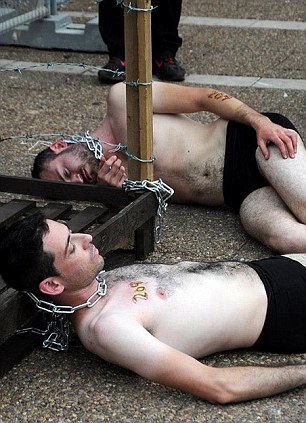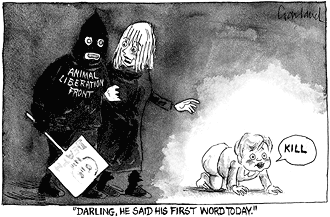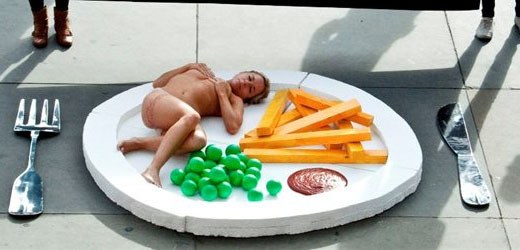 So, not being able to win over consumers and not being able to force their anti-fur views on the public via legislation what is left?
Threats, vandalism and intimidation. In San Diego they attacked the shop and homes of a fur retailer and her elderly parents spraying a combination of several acids that are so toxic it can create nerve damage. In the past two months they have broken into farms across the country releasing mink into the wild, resulting in the deaths of hundreds, if not thousands, of mink. A West Hollywood retailer opposing the fur ban receives threatening letters (See below from lagirl5559)
You will do what you're going to do – we all realize that. But be forewarned, if you pursue this path – you will have the wrath of the animal protection world – on your doorstop. Every single aspect of your business will be affected.
Is it that worth it to you? To your employees?
How far will animal rights extremists go to force their lifestyle choices on a public that wears fur and leather, eats meat and supports animal research for important medical discoveries? When will the great majority stand up and push back against the extreme tactics and antics of these groups to say "enough is enough"?
Want to learn more about what PETA is up to? Visit www.petakillsanimals.com
Related articles