A Return To Glamour At the 2017 Golden Globes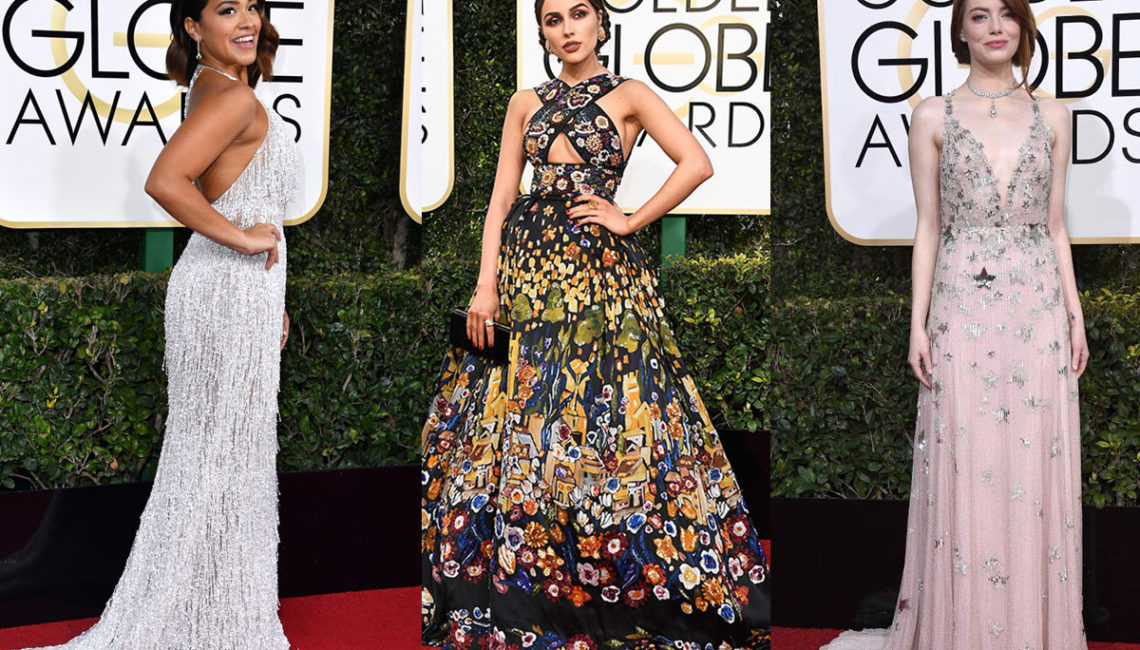 Perhaps it was the "La La Land " effect, or perhaps it was just a cathartic response to the beginning of a fresh new year ahead; whatever it was, the 2017 Golden Globes red carpet had a little extra magical sparkle to it last night. Now that's Hollywood folks; glitz, glam and all that razz-a-ma-tazz was on full display and we loved it! The ladies and gents of the big and small screen made the fashion world proud! Hang on to your top hat and enjoy our look at who slayed, and who was a nay, on last night's magical red carpet ride.
2017 Golden Globes Red Carpet Breakdown
Like Butta Baby
Yellow in its many shades and tones was a big winner on the red carpet last night. Bold and bright and everything sunny, the ladies let their little light shine big and bright to our delight at the 2017 Golden Globes.
Metal Mania
Always a trend to behold on any red carpet, the magic of a little metallic sparkle never gets old for us. What better way for a true star to shine even brighter than by adding even more sparkle.
Color Cuties
Color equal confidence in our books. If your goal is to hide in the shadows and not create a splash, bold beautiful colors are not the way to go. Like the colors of a mood ring, the colorful gowns that made their way down the red carpet at the 2017 Golden Globes put us in a good mood.
Black Magic
Something magical happens when you wear the color black.  You suddenly look ten pounds lighter and you look appropriately dressed for any occasion. For these two key reasons, you can never go wrong with throwing a little bit of black magic into your red carpet bag of tricks! Poof…Pow…be glam!
Jury's Still Out
Even though the hits kept coming, there were a healthy number of red carpet misses that fell down right behind them.
The GUYS Have It
Finally, let's hear it for these boys who showed style and personality with their ensembles and perfectly balanced out the old Hollywood feel the ladies gave off.
Remember, the red carpet parade has only just begun and we'll be here bringing you our colorful two cents from all the upcoming red carpets…..you can bank on that.
Related articles