2017's Hottest Luxury Fashion Influencers Part 2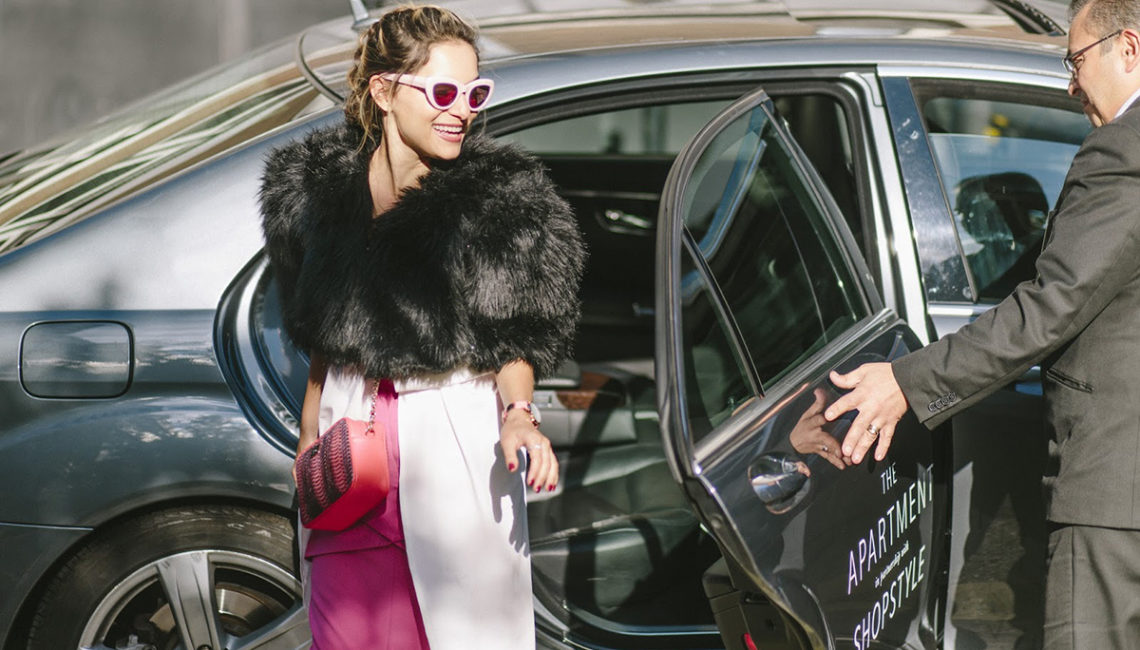 Celebrities in the spotlight have always had a major influence on fashion and culture. But these days, their reach has grown exponentially thanks to social media. In Part 1 of  "Luxury Fashion Influencers We Love, we featured some of our favorite fashion bloggers and entrepreneurs. Today, it's all about our favorite Hollywood starlets and supermodels (and even some of the characters they play) who inspire us 24/7 with their bold and exciting fashion statements shared easily on Instagram with their legions of loyal followers.
More Luxury Fashion Influencers to Love
Sara Sampaio
When it comes to the effortless "model off duty" look, supermodel Sara Sampaio has it mastered in a new and fresh way. Our biggest inspiration comes from her street style during fashion week. Whether she's running in between shows or grabbing a coffee with her fellow models, she always looks glamorous.
The secret to getting Sara's "model off duty" look? Stock your closet with some bold fur pieces and mix and match them with some basics underneath. Oh, and a perfect bone structure may help….but we can't have it all! Her fur looks have gotten so much attention that even her Victoria's Secret pals have begun following in her style suit.
Many of her fur looks can be seen on her Instagram. Follow Sara here!
Chanel Oberlin
Okay, so this is actually Emma Roberts but her fictional character Chanel Oberlin on Fox's "Scream Queens" deserves a mention as one of our favorite campy fashion influencers. Let us first start out by saying this show is fantastic. Its campy mix of horror and comedy is something dreams are made of. Chanel and her loyal minions, "The Chanels" are the definition of #CLOSETGOALS. In every episode and almost every scene, there's a fur look to match the mood.
I mean, can we talk about this closet? The Chanels' share it and we definitely want in…even if it means paying the price to the devil. Not only does their style inspire us every episode but they give new meaning to wearing couture, no matter the occasion.
Want to catch some episodes of Scream Queens? Watch the seasons on Hulu or click the link here to stream anytime!
Gigi Hadid
As much as fur fashion can be bright and bold, it can also be a bit more understated. Who masters this look best? Supermodel of the moment, Gigi Hadid. Even though she tends to stick to a more neutral palette, Gigi has proven that just a pop of fur can take a simple tee and jeans and turn the look into a street style phenomenon.
Recently, Gigi has added photographer to her fashion resume. Partnering with V Magazine, Gigi created #TheGigiJournal, a photo diary by the supermodel herself. Needless to say, we are obsessed with the cover featuring Nicki Minaj. That leads us to our question: what can't this supermodel do!?
Follow Gigi on Instagram here!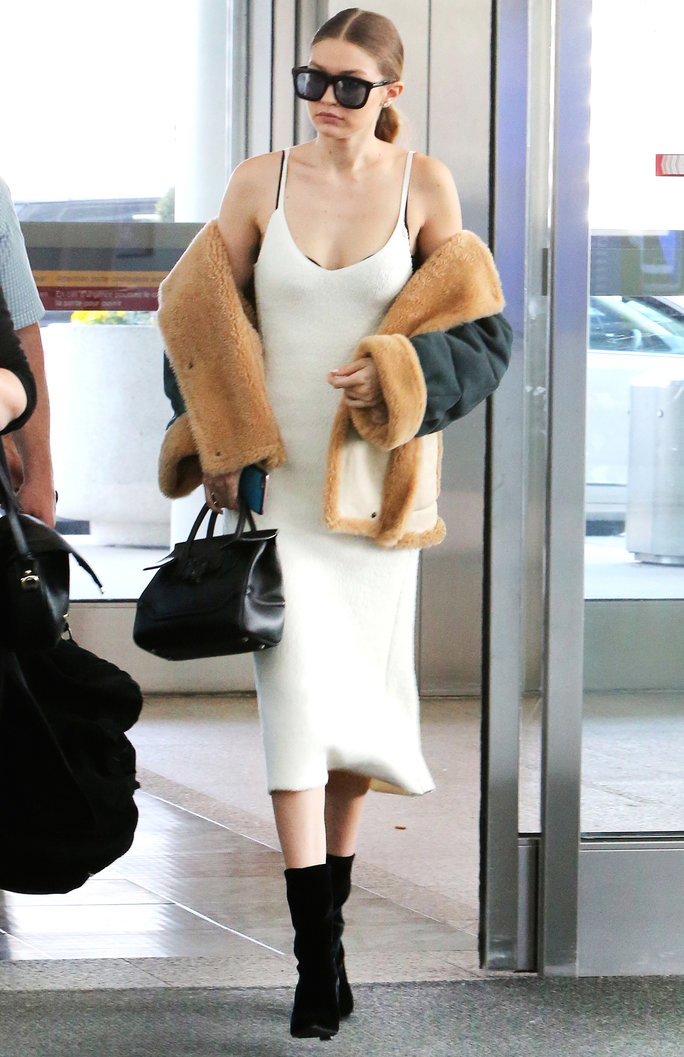 Gigi Hadid always looks chic and pulled together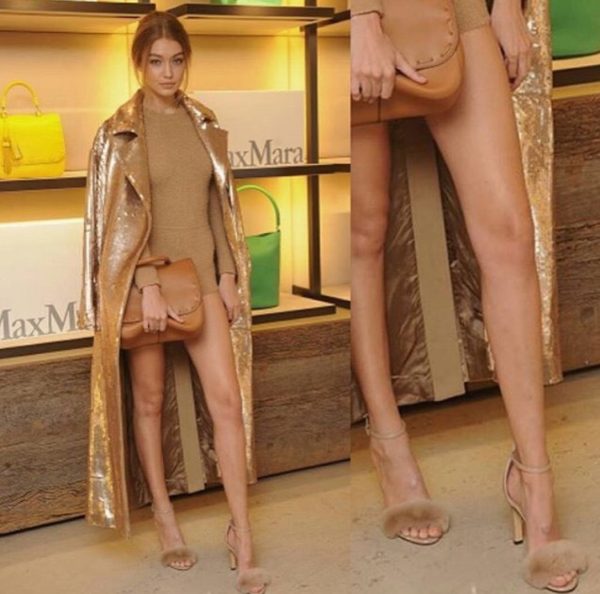 Gigi Hadid is one of the leading fashion influencers
Bella Hadid
Of course we couldn't leave off Gigi's equally stylish supermodel sis, Bella Hadid. While Gigi's style is more classic and understated, Bella has influenced an entire revamp of what's considered on-trend. Her grunge and 90's inspired looks have provided direction for the fashion obsessed and brands alike. One result? Fur is now being worn in unexpected combinations that are creating a new definition for luxury dressing.  When Bella walks out the door, there always seems to be a well-defined aesthetic, often with the perfect fur included. Here are some of our favorites:
The "Athleisure Adidas" Bella:
The "High Fashion Street Style" Bella:
The "Glam Risk Taker" Bella
The "90's Grunge Princess With A Twist" Bella:
See what I mean? This girl has some serious fur style!
Follow Bella on Instagram here!
Cookie Lyon
If we are going to include Chanel Oberlin, Cookie Lyon has to make the list too! Taraji P. Henson's character, Cookie Lyon, on Fox's "Empire" has fur style that keeps on giving. You better believe she's becoming a fashion icon! These days, if someone mentions the word Cookie…they might not be speaking of the sweet dessert. This fierce and powerful woman has the style to match.
Here are some of our favorite looks from our favorite, Cookie:
The "I Just Got Out Of Jail And All I Have Is My Old Wardrobe" Cookie:
The "Don't Forget Who Has A Piece In This Business" Cookie:
The "Color Coordinating" Cookie:
The "What Else Would I Wear To The White Party?" Cookie:
…and those were just a few of Cookie's major looks. She inspires us to always look your best no matter what.
Want to catch some episodes of Empire? Watch the seasons on Hulu or click the link here to stream anytime!
Khloe Kardashian
Would it be a fashionably fur influencer list without at least one Kardashian? The answer is no. If we are playing favorites, Khloe takes the cake (or is it kake?) As you probably remember, Khloe was famously the face of PETA for awhile and even posed nude on one of their billboards. But no more!  Today Khloe has stepped up her fashion game and fur often plays a key role in her head-turning style.  Her fur fashion is the epitome of luxury and glam. But what else would you expect from a Kardashian? If you take a look on Instagram, you'll see the influence Khloe has had on the fashion obsessed who are constantly recreating their looks. We can't wait to see where Khloe's style evolves next!
Follow Khloe on Instagram here!
Who is your favorite fur influencer? Comment below and make sure to keep following us right here on furinsider.com for more inspiration!
Related articles