2017 Video Music Awards Red Carpet Sizzlers & Fizzlers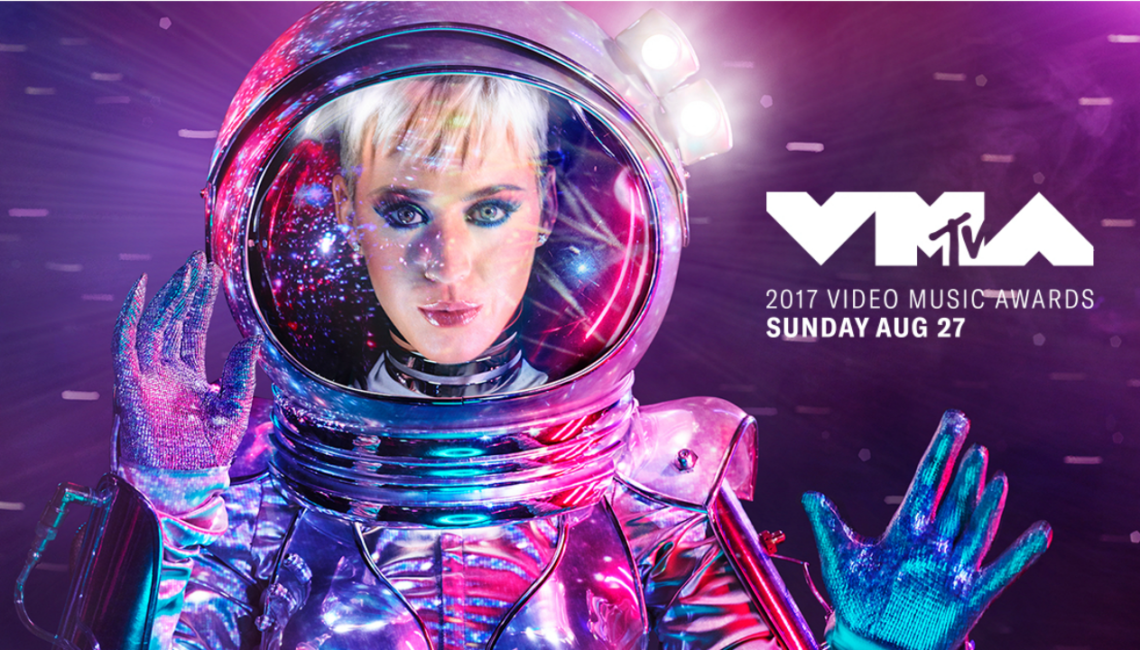 The 2017 Video Music Awards (VMAs) was without a doubt a great people watching affair that we look forward to each year. Putting aside the anticipation of who was going to walk away with the little moon man statue, the fashions that usually present themselves are outrageous and indeed out of this world.  Oh, and from what we saw, host Katy Perry shouldn't quit her day job!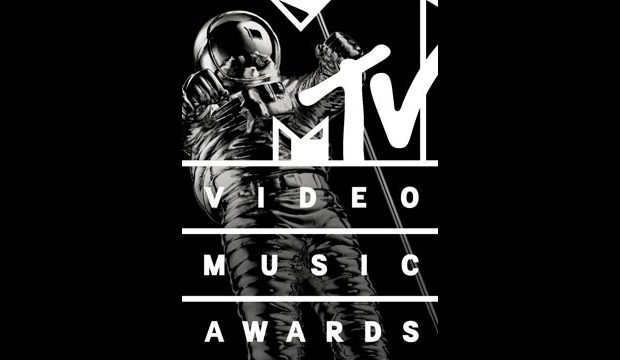 2017 Video Music Awards Looks to Love
DARKNESS Prevails
Dip It Low
Cuts, slits and plunges galore is what sets these ladies apart from the rest of the slags that showed up on the VMA red carpet. Sexy was definitely being served up raw for those who were ready.
PROM Bomb
Despite what anyone tells you you can and should do your prom only once in life. Needless to say,  we're not fans of any of these looks that appeared on the red carpet of the 2017 Video Music Awards last night.  This was not the event to relive your past prom dream, this was their opportunity to bring the rock-star edge not the wrist corsage to the party.
SUITABLE Showings
These young ladies put on their big girl pants and hit the red carpet like a B-O-S-S! From slouchy gangsta type silhouettes, to polished and sleek fitted lines there was no question about who was wearing the pants this evening.
BARBIEliscious
There's three types of Barbies in our world; Malibu Barbie, Blow-up Doll Barbie and Trainwreck Barbie, we'll give you on hundred bucks if you can correctly pin the name on the bimbo.
An the 2017 Video Music Awards Nominees and Winners by category were…
SONG OF THE SUMMER
Daddy Yankee and Luis Fonsi, Feat. Justin Bieber – "Despacito (Remix)"
Ed Sheeran – "Shape of You"
Shawn Mendes – "There's Nothing Holding Me Back"
Demi Lovato – "Sorry Not Sorry"
DJ Khaled Feat. Rihanna and Bryson Tiller – "Wild Thoughts"
Camila Cabello Feat. Quavo – "OMG"
Fifth Harmony Feat. Gucci Mane – "Down"
Lil Uzi Vert – "XO Tour Llif3" ― WINNER
VIDEO OF THE YEAR
Kendrick Lamar – "HUMBLE." ― WINNER
Bruno Mars – "24K Magic"
Alessia Cara – "Scars To Your Beautiful"
DJ Khaled ft. Rihanna & Bryson Tiller – "Wild Thoughts"
The Weeknd – "Reminder"
Bruno Mars
Kendrick Lamar
Ed Sheeran ― WINNER
Ariana Grande
The Weeknd
Lorde
Khalid ― WINNER
Kodak Black
SZA
Young M.A
Julia Michaels
Noah Cyrus
Charlie Puth ft. Selena Gomez – "We Don't Talk Anymore"
DJ Khaled ft. Rihanna & Bryson Tiller – "Wild Thoughts"
D.R.A.M. ft. Lil Yachty – "Broccoli"
The Chainsmokers ft. Halsey – "Closer"
Calvin Harris ft. Pharrell Williams, Katy Perry & Big Sean – "Feels"
Zayn & Taylor Swift – "I Don't Wanna Live Forever (Fifty Shades Darker)" ― WINNER
Shawn Mendes – "Treat You Better"
Ed Sheeran – "Shape of You"
Harry Styles – "Sign Of The Times"
Fifth Harmony ft. Gucci Mane – "Down" ― WINNER
Katy Perry ft. Skip Marley – "Chained To The Rhythm"
Miley Cyrus – "Malibu"
Kendrick Lamar – "HUMBLE." ― WINNER
Big Sean – "Bounce Back"
Chance the Rapper – "Same Drugs"
D.R.A.M. ft. Lil Yachty – "Broccoli"
Migos ft. Lil Uzi Vert – "Bad & Boujee"
DJ Khaled ft. Justin Bieber, Quavo, Chance the Rapper & Lil Wayne – "I'm The One"
Zedd and Alessia Cara – "Stay" ― WINNER
Kygo x Selena Gomez – "It Ain't Me"
Calvin Harris – "My Way"
Major Lazer ft. Justin Bieber and MØ – "Cold Water"
Afrojack ft. Ty Dolla $ign – "Gone"
Coldplay – "A Head Full of Dreams"
Fall Out Boy – "Young And Menace"
Twenty One Pilots – "Heavydirtysoul" ― WINNER
Green Day – "Bang Bang"
Foo Fighters – "Run"
BEST FIGHT AGAINST THE SYSTEM 
Logic ft. Damian Lemar Hudson – "Black SpiderMan" ― WINNER
The Hamilton Mixtape – "Immigrants (We Get the Job Done)" ― WINNER
Big Sean – "Light" ― WINNER
Alessia Cara – "Scars To Your Beautiful" ― WINNER
Taboo ft. Shailene Woodley – "Stand Up / Stand N Rock #NoDAPL" ― WINNER
John Legend – "Surefire" ― WINNER
Kendrick Lamar – "HUMBLE."  (Scott Cunningham) ― WINNER
Imagine Dragons – "Thunder" (Matthew Wise)
Ed Sheeran – "Castle On The Hill" (Steve Annis)
DJ Shadow ft. Run The Jewels – "Nobody Speak" (David Proctor)
Halsey – "Now or Never" (Kristof Brandl)
Kendrick Lamar – "HUMBLE." (Dave Meyers & the little homies) ― WINNER
Katy Perry ft. Skip Marley – "Chained To The Rhythm" (Mathew Cullen)
Bruno Mars – "24K Magic" (Cameron Duddy & Bruno Mars)
Alessia Cara – "Scars To Your Beautiful" (Aaron A)
The Weeknd – "Reminder" (Glenn Michael)
Kendrick Lamar – "HUMBLE."  (Spencer Graves) ― WINNER
Bruno Mars – "24K Magic" (Alex Delgado)
Katy Perry ft. Migos – "Bon Appetit" (Natalie Groce)
DJ Khaled ft. Rihanna & Bryson Tiller – "Wild Thoughts"(Damian Fyffe)
The Weeknd – "Reminder" (Creative Director: Lamar C Taylor / Co-creative Director: Christo Anesti)
Kendrick Lamar – "HUMBLE." (TDE/Aftermath/Interscope) (Company: Timber/Lead: Jonah Hall) ― WINNER
A Tribe Called Quest – "Dis Generation" (Epic Records) (Company: Bemo/Lead: Brandon Hirzel)
KYLE ft. Lil Yachty – "iSpy" (Atlantic Records) (Company: Gloria FX/Leads: Max Colt & Tomash Kuzmytskyi)
Katy Perry ft. Skip Marley – "Chained To The Rhythm" (Capitol Records) (Company: MIRADA)
Harry Styles – "Sign Of The Times" (Columbia Records) (Company: ONE MORE/Lead: Cédric Nivoliez)
Kanye West – "Fade" (Teyana Taylor, Guapo, Jae Blaze & Derek 'Bentley' Watkins) ― WINNER
Ariana Grande ft. Nicki Minaj – "Side To Side" (Brian & Scott Nicholson)
Kendrick Lamar – "HUMBLE." (Dave Meyers)
Sia – "The Greatest" (Ryan Heffington)
Fifth Harmony ft. Gucci Mane – "Down"  (Sean Bankhead)
Future – "Mask Off" (Vinnie Hobbs of VHPost)
Young Thug – "Wyclef Jean"  (Ryan Staake & Eric Degliomini) ― WINNER
Lorde – "Green Light" (Nate Gross of Exile Edit)
The Chainsmokers ft. Halsey – "Closer" (Jennifer Kennedy)
The Weeknd – "Reminder" (Red Barbaza)
Related articles