2017 Resort Collections Review Part 1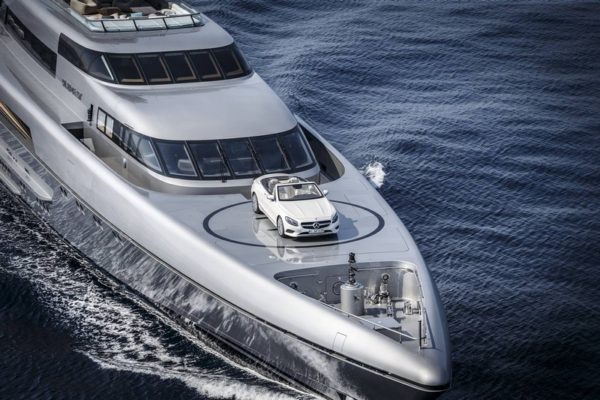 How do the über chic and wealthy pass the time and keep their "creative juices" flowing? By making vacationing and cruising a way of life…that's how. There must be something to it, or big money in it, because the fashion calendar dedicates an entire "season" to these pursuits as the world's foremost designers present "resort" collections to cater to this lifestyle-driven sector. Welcome to the 2017 Resort collections….
If you've been to Rio de Janeiro's sister city Niteroi and the Oscar Niemeyer-designed Niterói Contemporary Art Museum, you'll know it sits on some pretty sweet real estate. It's situated on a cliff overlooking the beach and Rio's Sugarloaf Mountain- probably one of the most photographed places on earth. Now use the museum's winding red ramp as a runway, flood it with beautiful models draped in chic and fabulous looks and you've got Louis Vuitton Resort 2017.
For Michael Burke, Vuitton's chairman/CEO, the collection embodied Brazil's heart. "Brazil is about color, it's about positiveness, it's about the future, it's about the body, it's about a strong woman," he said. Designer Nicolas Ghesquiere didn't spare any expense or imagination. Leathers, shearlings, neoprene and nylon-like parachute made strong statements about the designs. Cut-outs, grommets, hoodies, and color-blocking all played into the futuristic style that's on trend today.
We can guarantee you've never seen a motorcycle jacket reworked, reinvented, and restyled in a more comprehensive, impressive way than what you'll find at Diesel Black Gold's Resort 2017 collection. Creative director Andreas Melbostad stayed true to the brand's tough girl persona using black leather, buckles, and zippers but he juxtaposed the moto jacket into skirts, off-the-shoulder tops and dresses. One of the standout pieces was a moto jacket with a tulip hem line-a softer edge that shapes the curvature of a women's hips conveying maximum sex appeal. As the fashion industry moves to a "buy now, wear now" model, Melbostad says, "the collection is trans-seasonal and flexible," he said. "It's summery, but a few pieces will definitely be wearable all year round."
Lead designer Peter Dundas for Roberto Cavalli has ZERO identity crisis and knows his client-quite literally- "she's a rock goddess and a summer traveler," says Dundas. With an A list following including Queen Bey herself, the 2017 Resort collection adheres to the tried-and-true formula the brand is so well known for…..mixing prints and patterns with flowing and freewheeling boho style gowns. Highlights included some patchwork denim, cheetah prints, and fringe, but it was the kaleidoscope colored chubby fox fur that made life a Technicolor dream turned into reality. Dundas does a brilliant job working with proportions. Some prairie styles dresses are easy, breezy, while he also includes second skin evening gowns that leave little to the imagination.
Related articles