Statement Fur Pieces Redefined for Fall 2014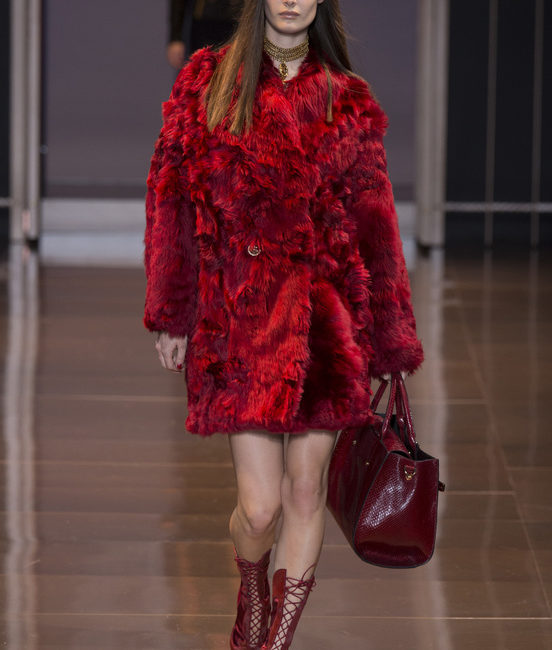 It is no secret that fashion thrives on measured shock value. Hoping to appeal to a broader audience, fashion designers flex their creative muscles to attract new fans and to seduce their current clientele with the latest must haves. This is what creates trends. This exercise is especially potent when it comes to fur this season as designers are energizing conventional codes and redefining the "classic" fur to create the most memorable statement fur pieces for the fall 2014 season.
Like it or not, what some may consider an established bourgeois aesthetic can be, in and of itself, an important fashion reference for current designs. Celebrated designs from past eras reflect public taste and serve to guide the great fashion consciousness and the public's pocketbook. Beautiful imagery serves to reawaken perceptions of style and inspire new fashion direction.
While "classic design" has its place, a need for subversive creative outlets is required as counterbalance. The classic winter fur coat is being revisited and deconstructed this season more than ever. Designers are embracing iconoclastic designs favoring Pantone color wheels, artsy intarsia finishes, innovative silhouettes and bold embellishments.
The garments themselves are getting 'decoded' too, with jackets and shorter coats becoming more commonplace. The current taste for eccentric furs reflects the greater affinity for sportier casual looks. Individual style and a lack of obligation toward established codes opens a totally new arena for fashion lovers.
This season fur fashion offer more opportunity than ever to express one's individual style. And with the polar vortex already upon us, fur is bound to be the statement-making fashion item of the season. How will you be making your statement on the cold, wintery streets?
Related articles