NYC Pre-Fall 2018 Collection Reviews PART 1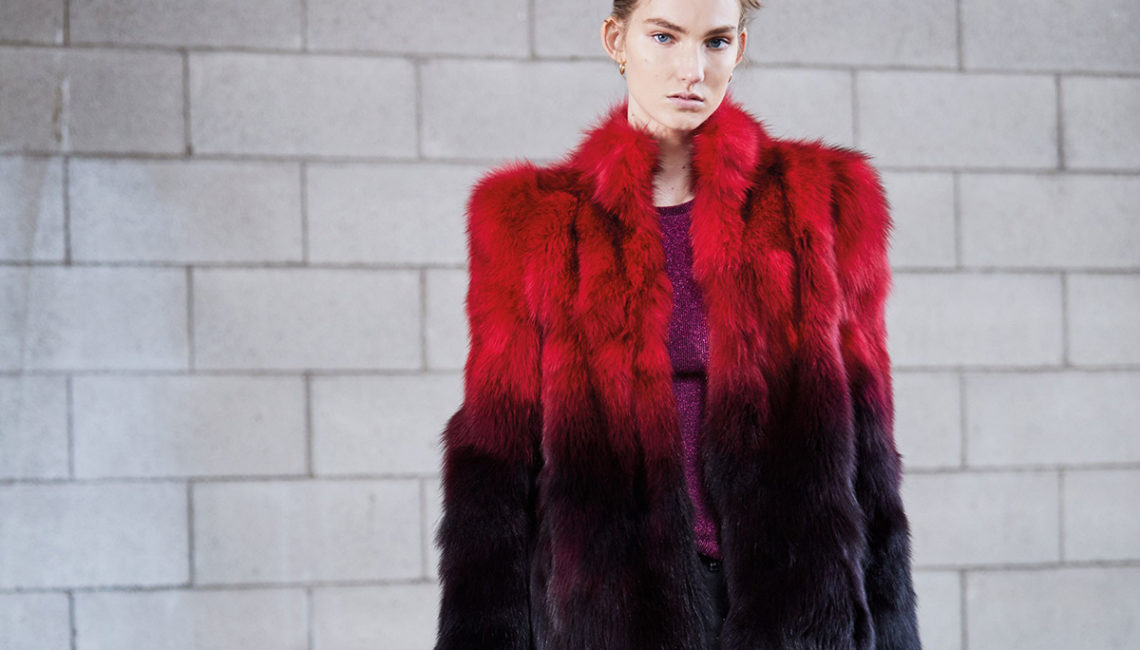 It seems like the parade of spring 2018 is barely behind us and yet the pre-fall 2018 presentations have begun.  The fashion cycle is relentless.  While the pre-fall collections don't carry the same weight as spring or fall, the season can be very important in identifying emerging trends for the upcoming fall collections.  So take a deep breath and join us as we jump into pre-fall 2018!
Pre-Fall 2018's Trend Lineup
Tomas Maier's pre-fall 2018 collection for Bottega Veneta  was a full-on display of the exceptional craftsmanship, butter soft leathers, and timeless design that have been at the core of their DNA.  Oozing with luxury and sophistication, these clothes perfectly illustrated the thinking behind Bottega Veneta's iconic slogan "When Your Own Initials Are Enough."  Starting out with softer, lighter looks in easy pastels the collection progressed to more tailored silhouettes in rich tones and bold graphics…a perfect transition from the lazy days of summer's end to the crisp and purposeful feeling of fall.  Leather jackets and coats rounded out the collection, adding to the fall options sure to make his clients' "must-have" lists.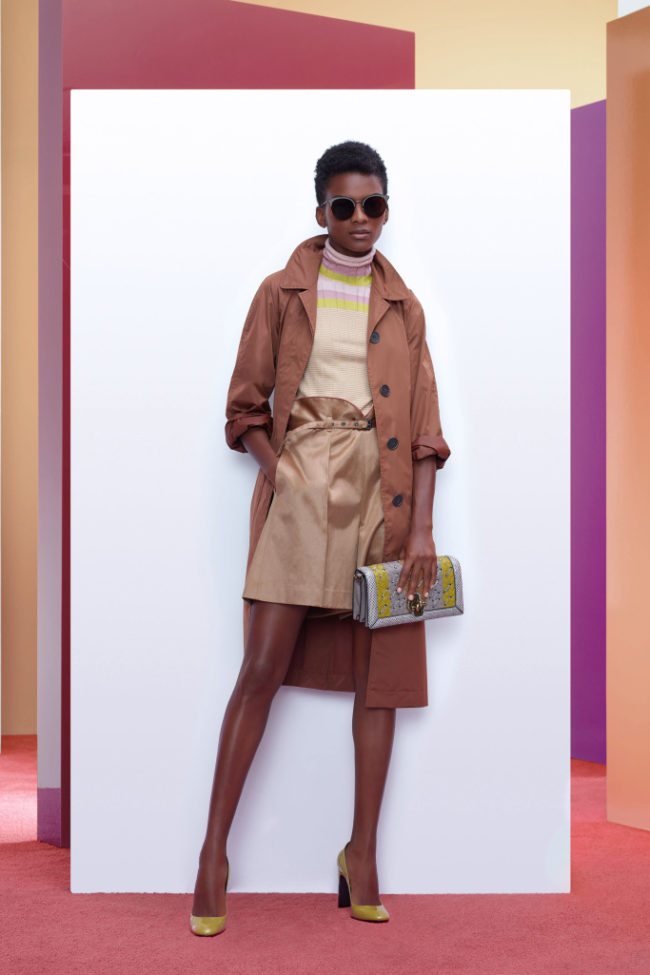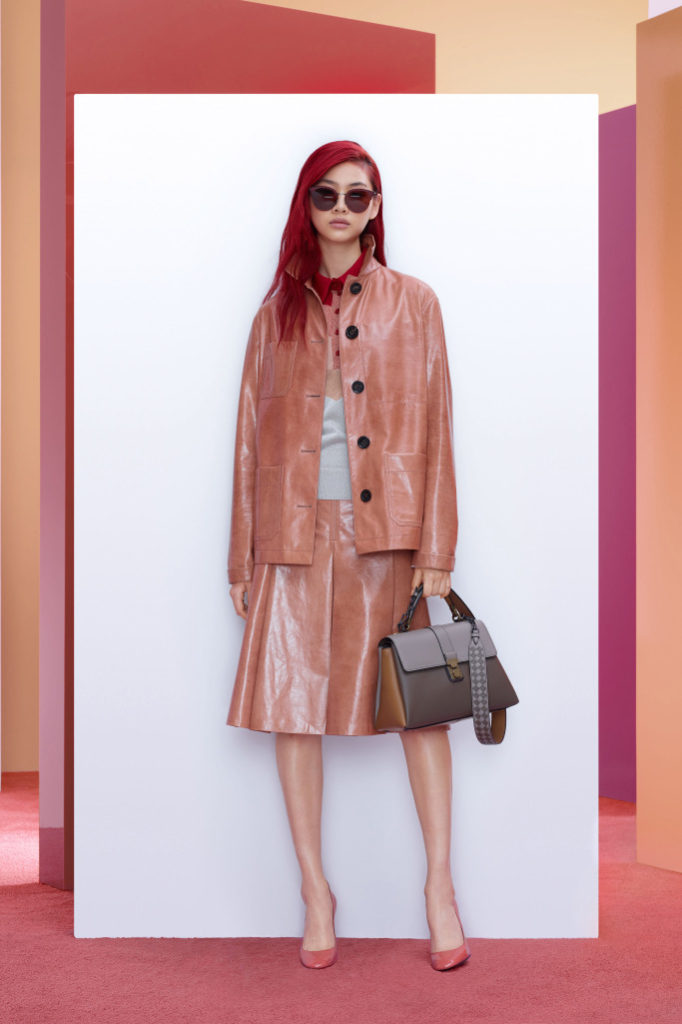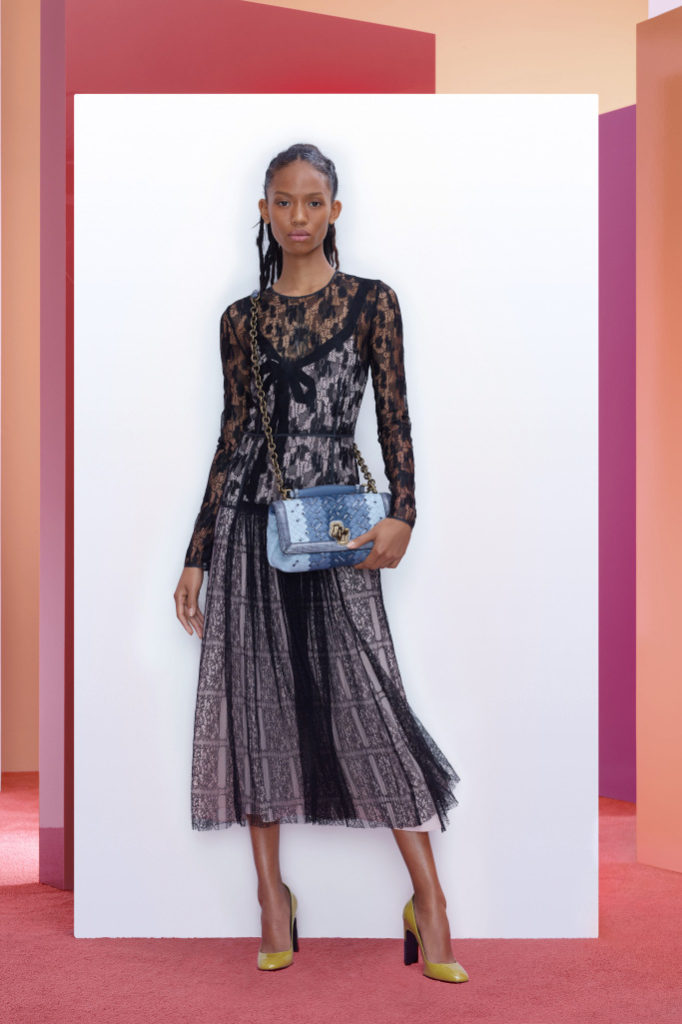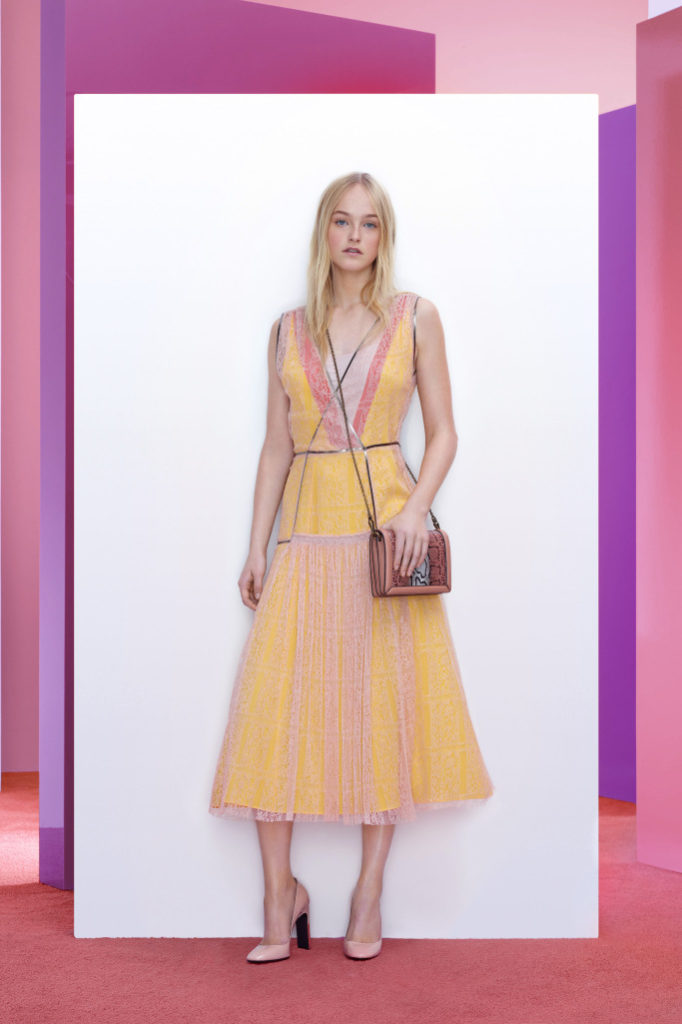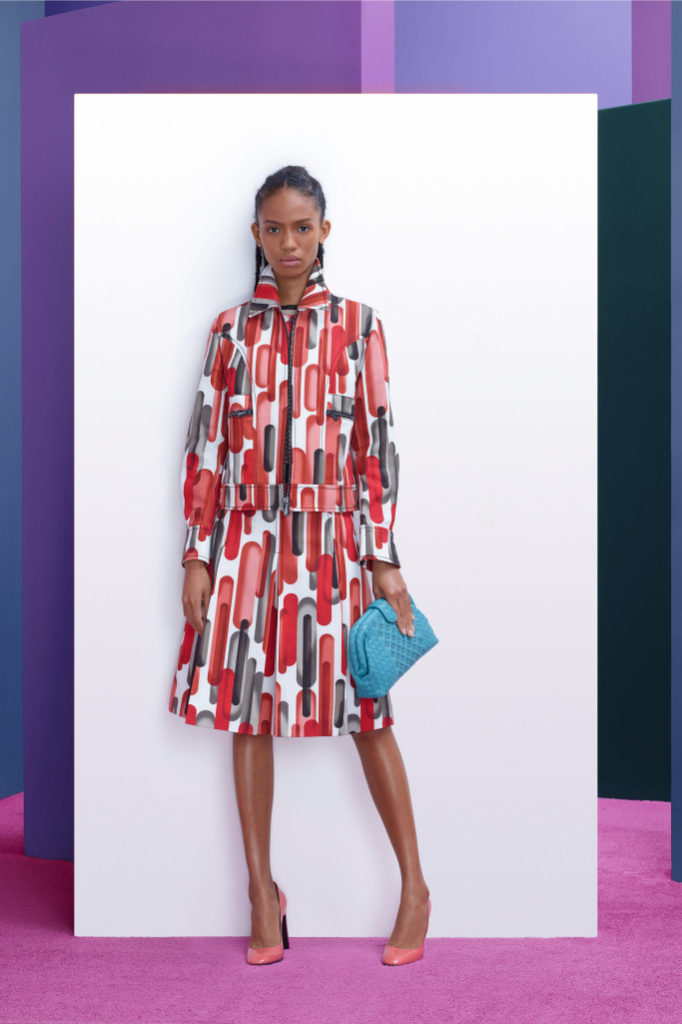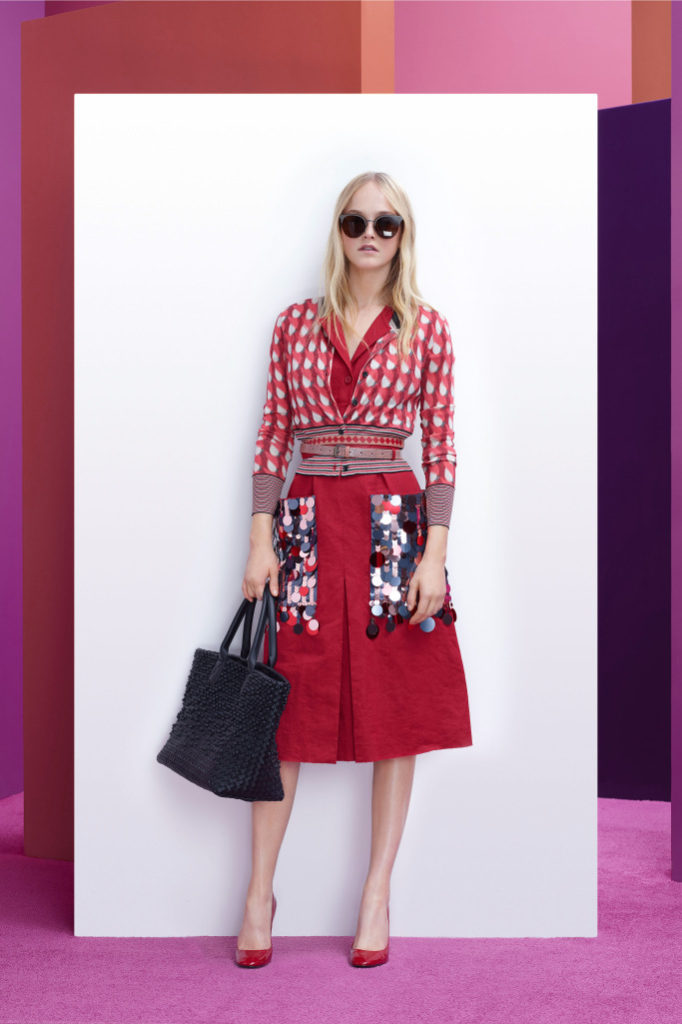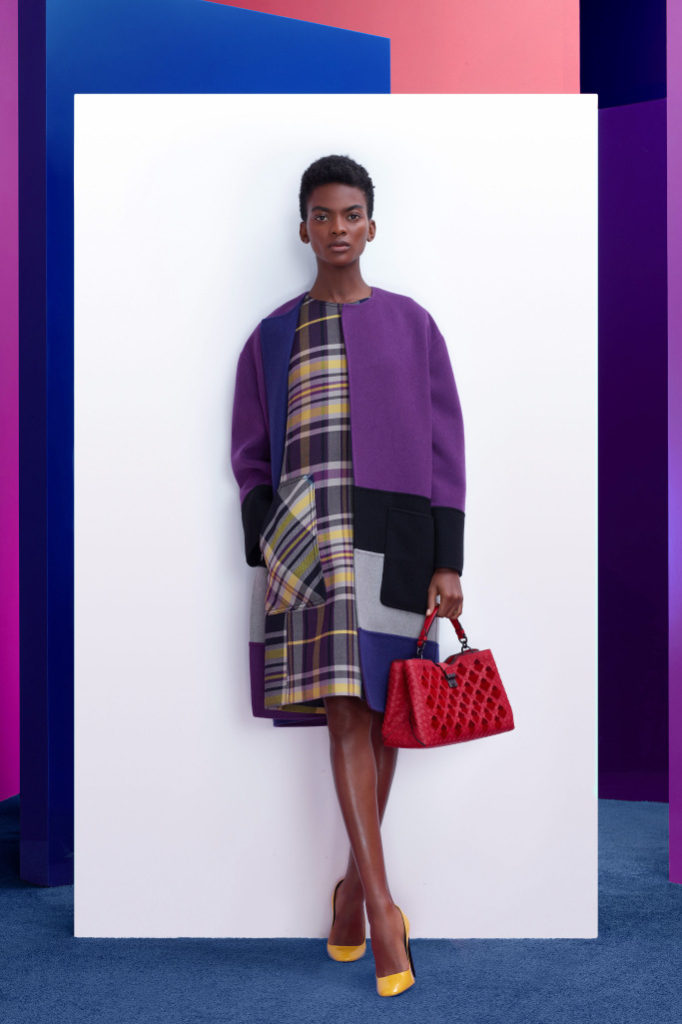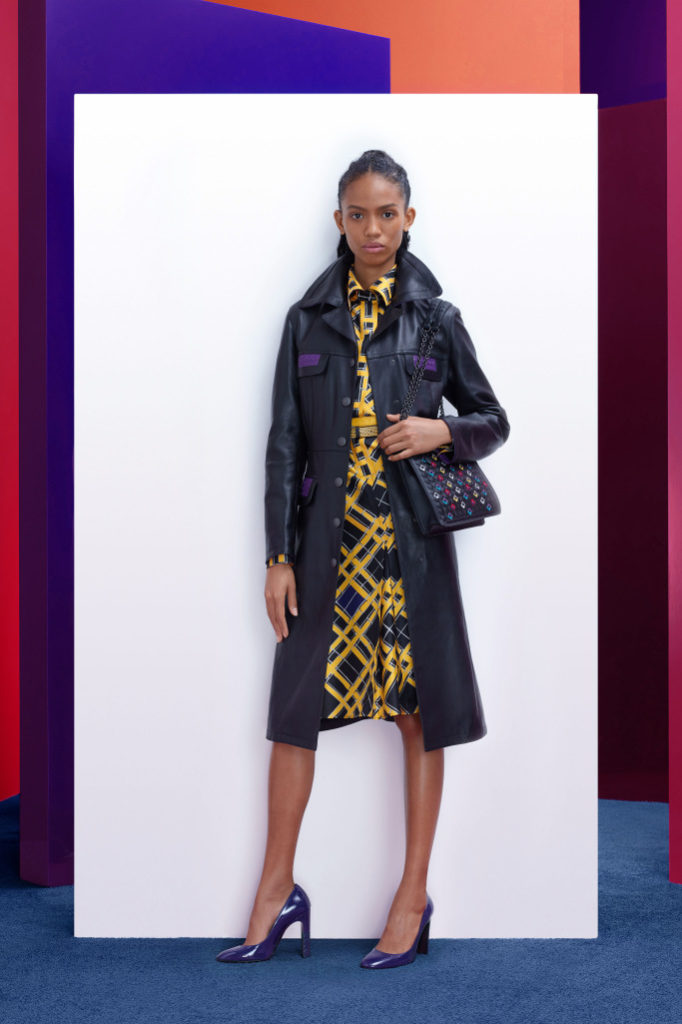 Etro's calling card is their rich colors and prints and for pre-fall 2018 the inspiration came from the Far East.  Creative Director Veronica Etro adapted these vivid prints to 1970's inspired silhouettes for a knock out wide-legged pant suit in a bright floral print and a one-shouldered draped dress that evoked the best of Studio 54 days.  A brocade kimono coat trimmed in mink reflected the perfect subtle elegance that delivers the message that you've arrived.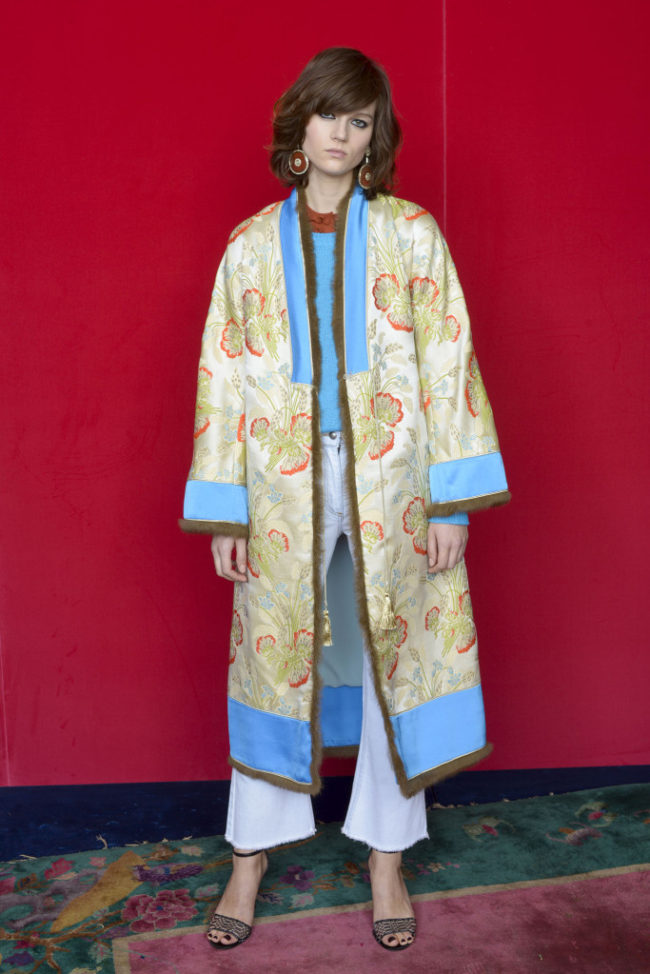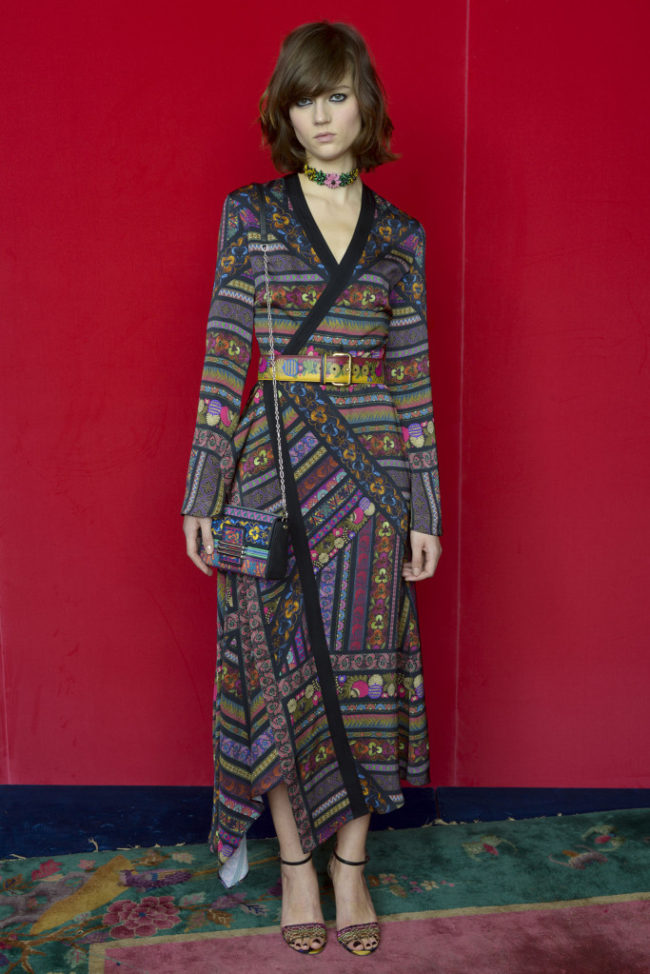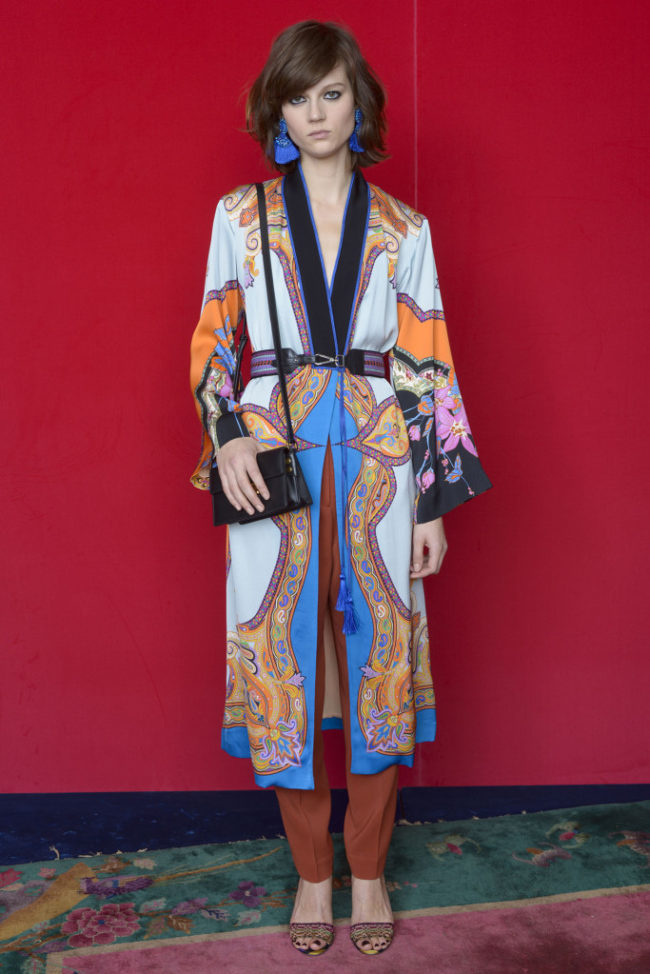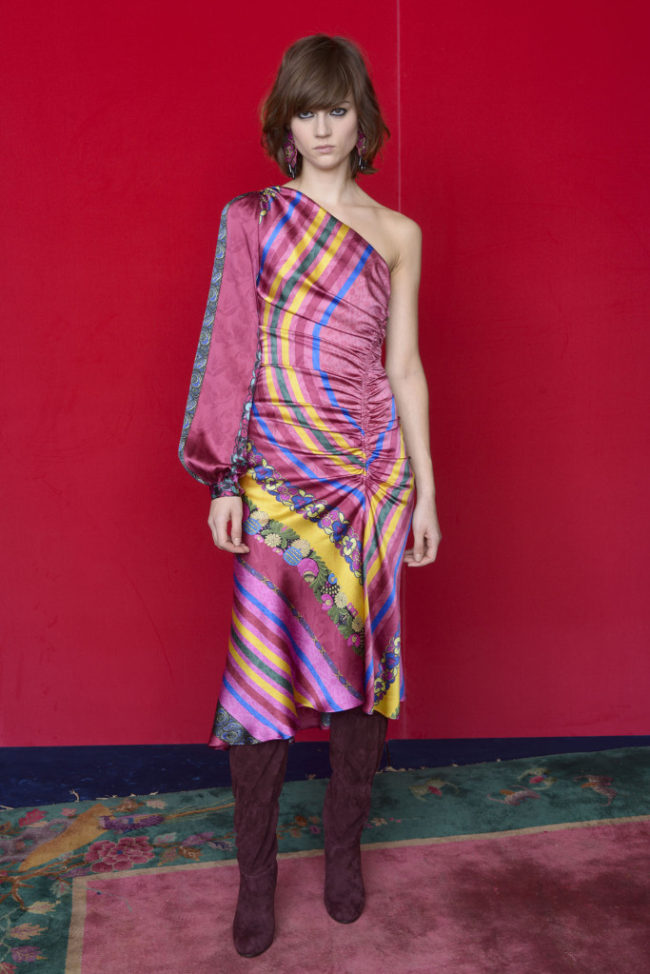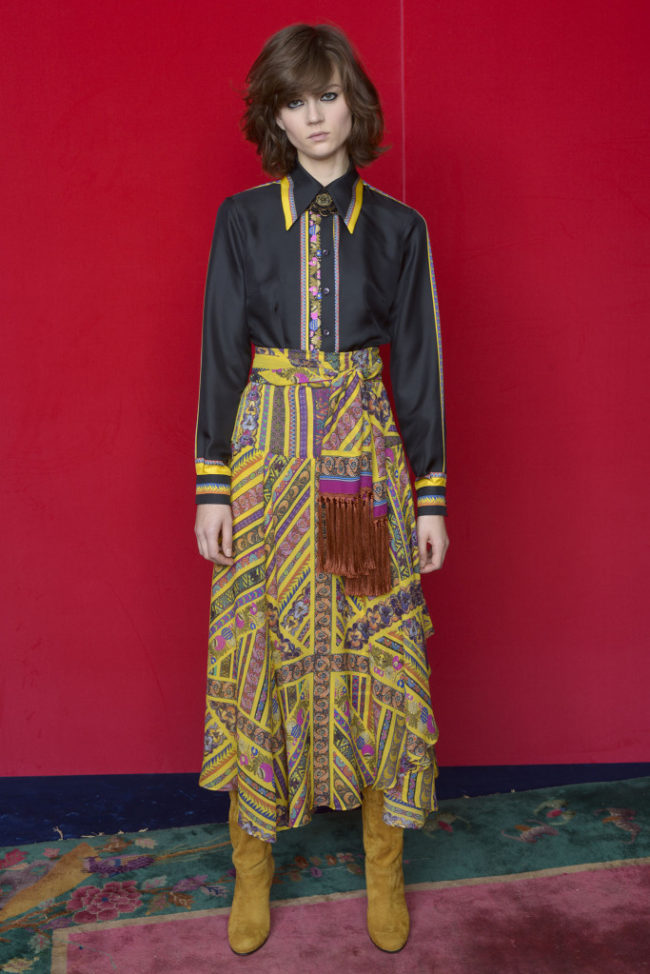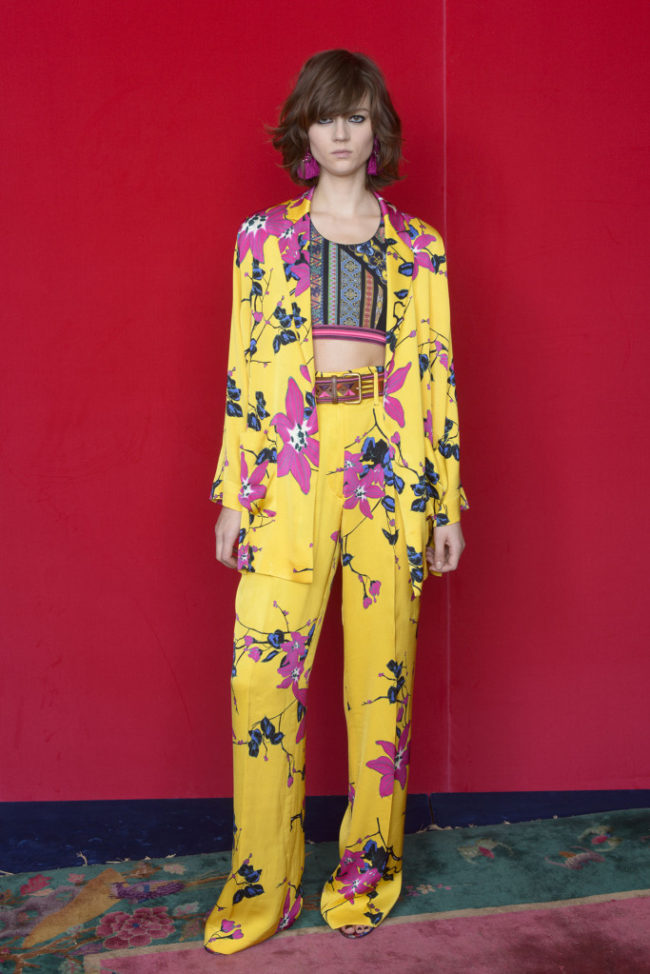 Glamazons awaken!  If the start of pre-fall 2018 was a bit too refined and polished for your tastes Just Cavalli has come to the rescue!  With animal prints and metallic leathers, studded jeans and beaded maxi dresses the label delivers their trademark over-the-top glamour.  Admittedly, things were toned down this season with a slightly harder, more urban edge.  But the 1980's disco feel of cargo pants, an off-the-shoulder sweater paired with a black leather miniskirt and a metallic gold cowl-neck mini-dress offered enough flash and sizzle for the die-hard Just Cavalli fans.  That dégradé fox jacket?  Gotta' have it!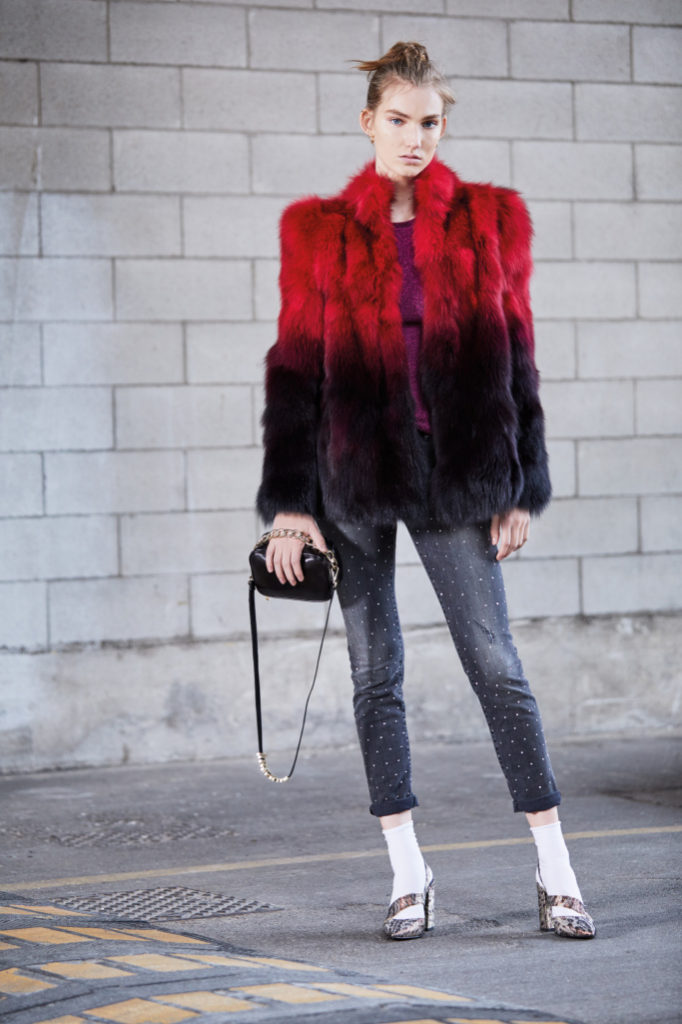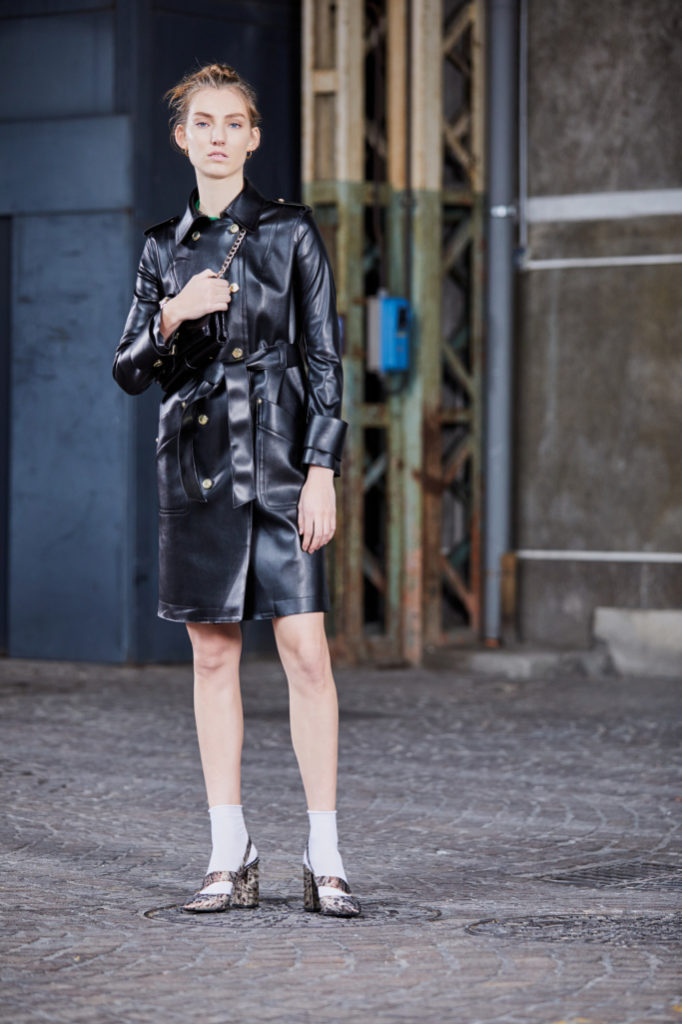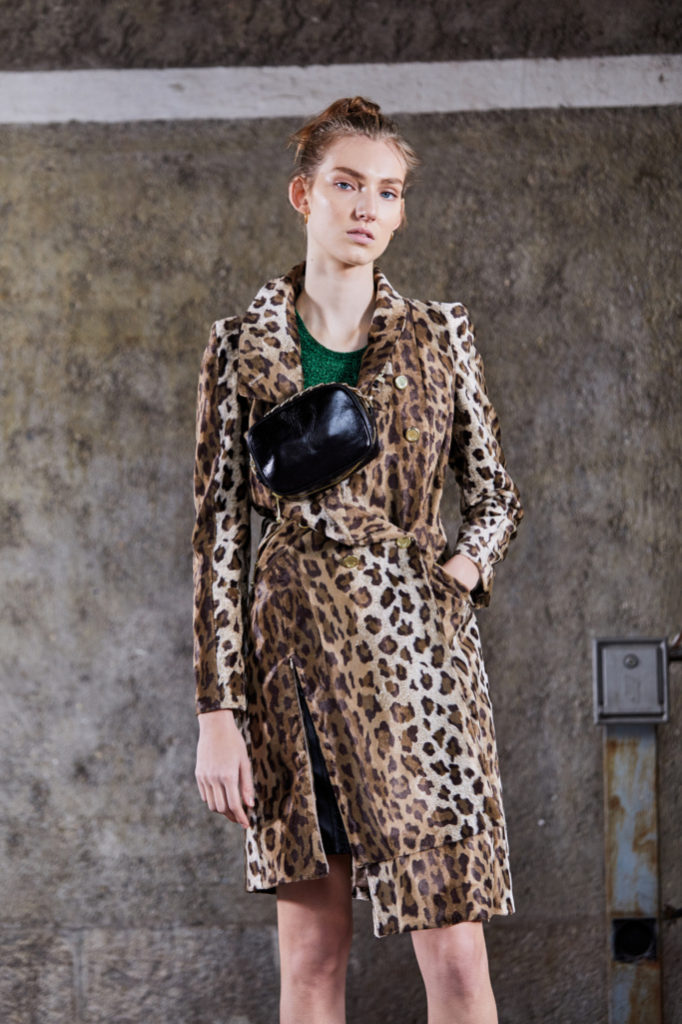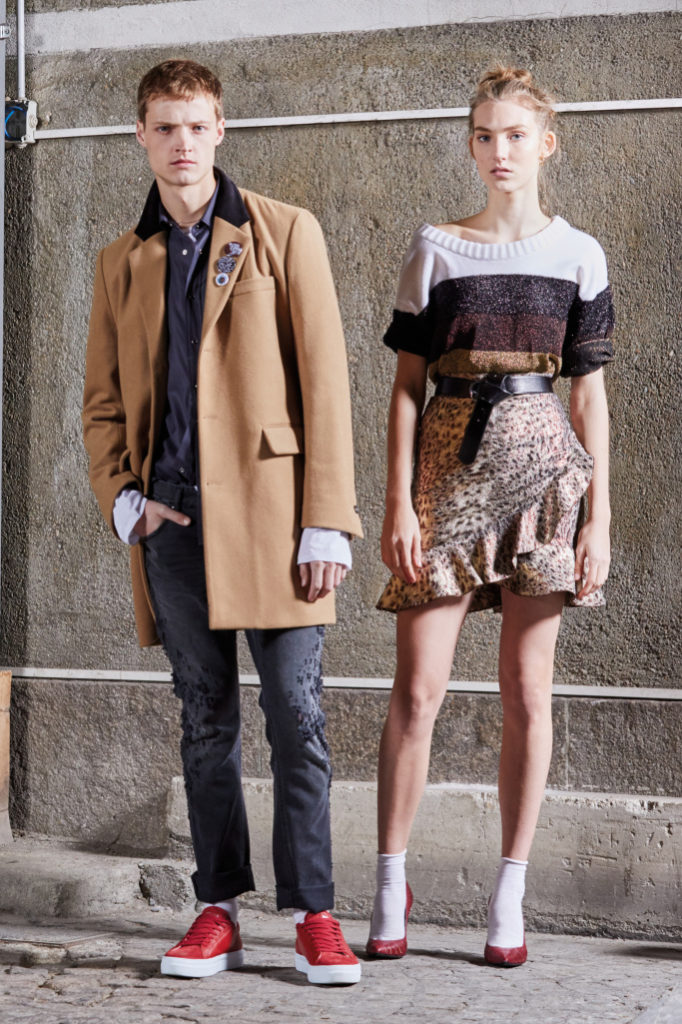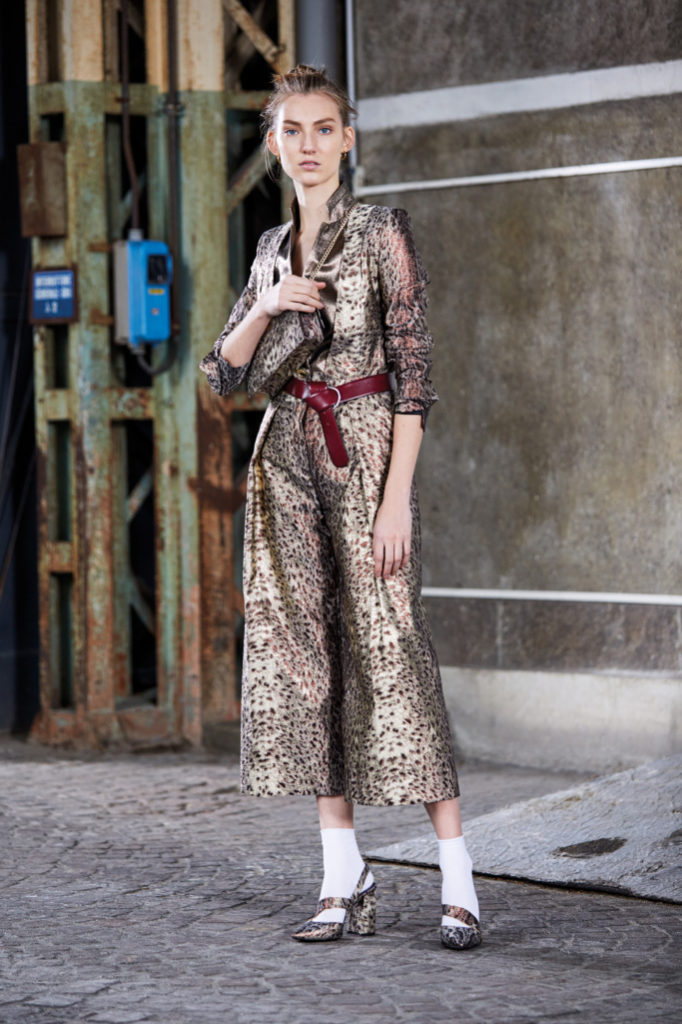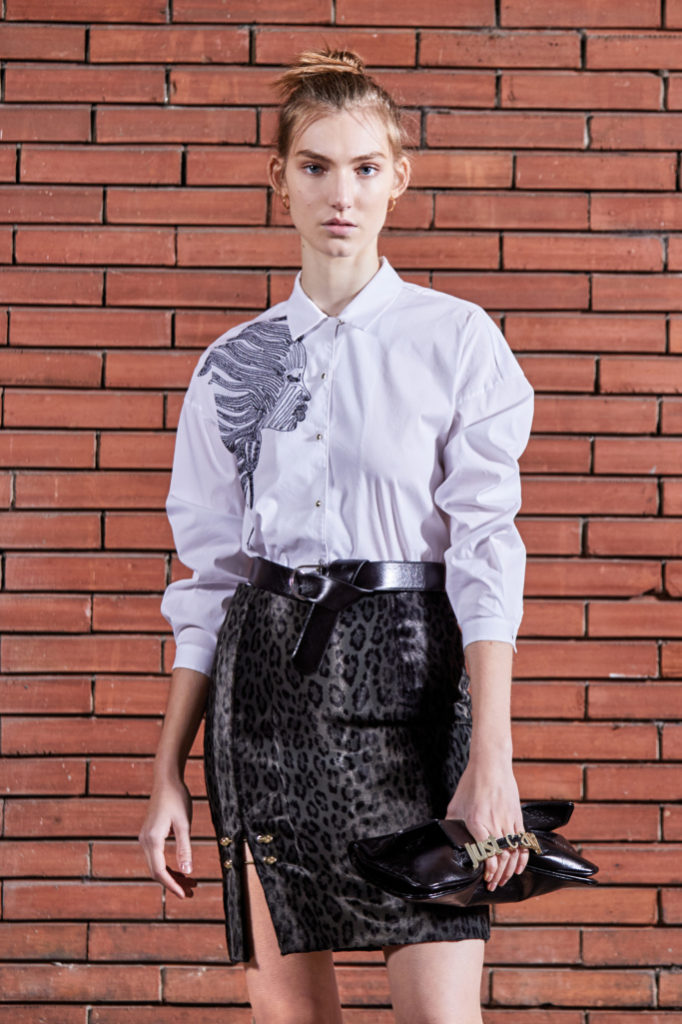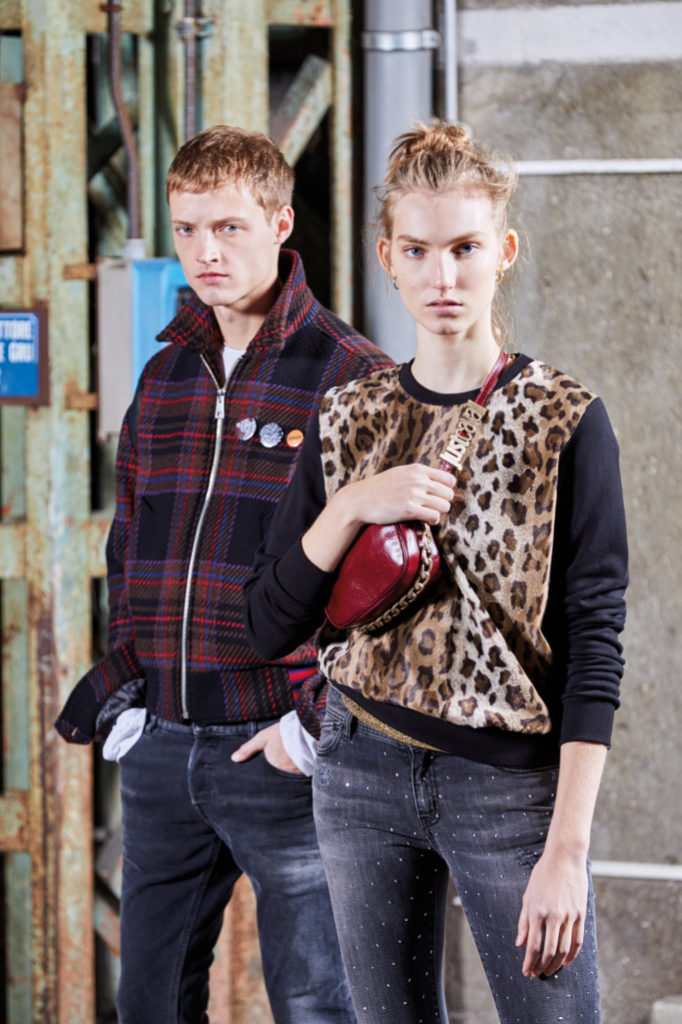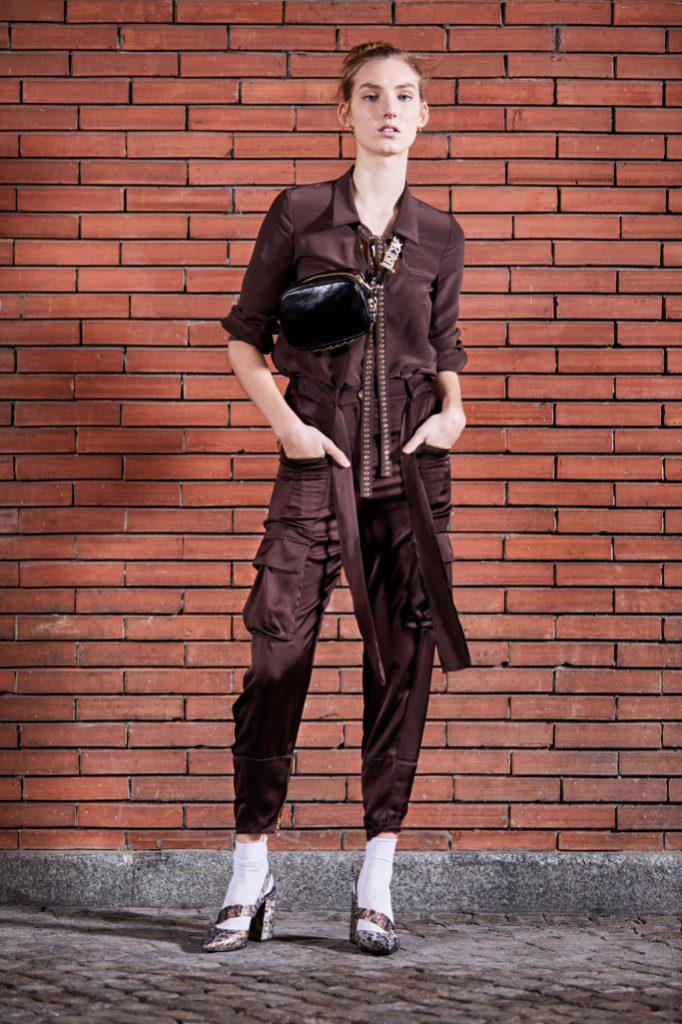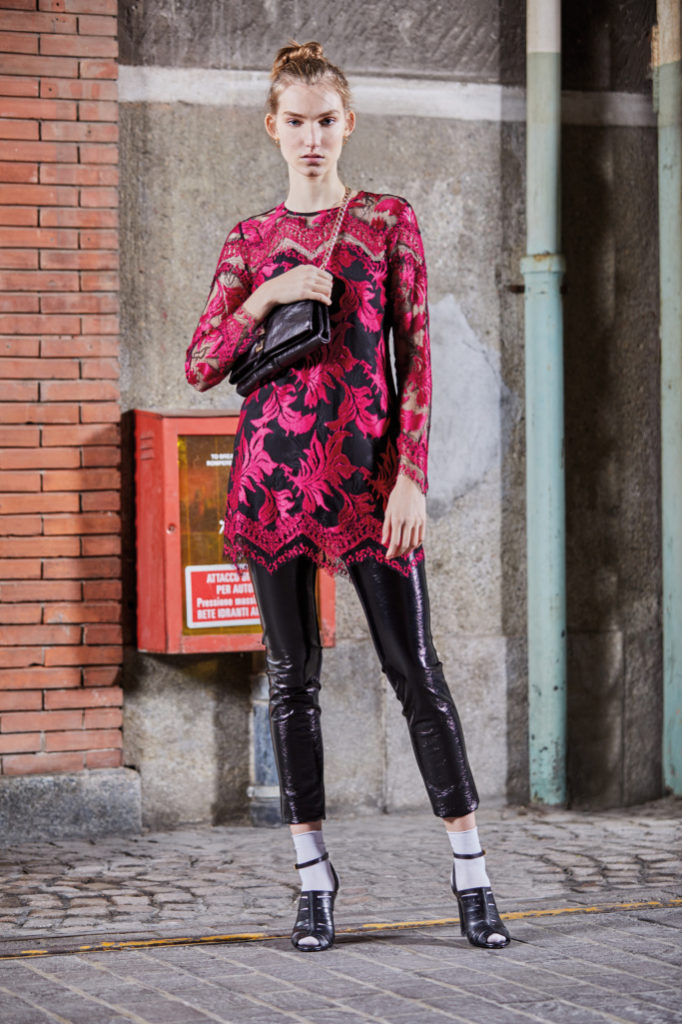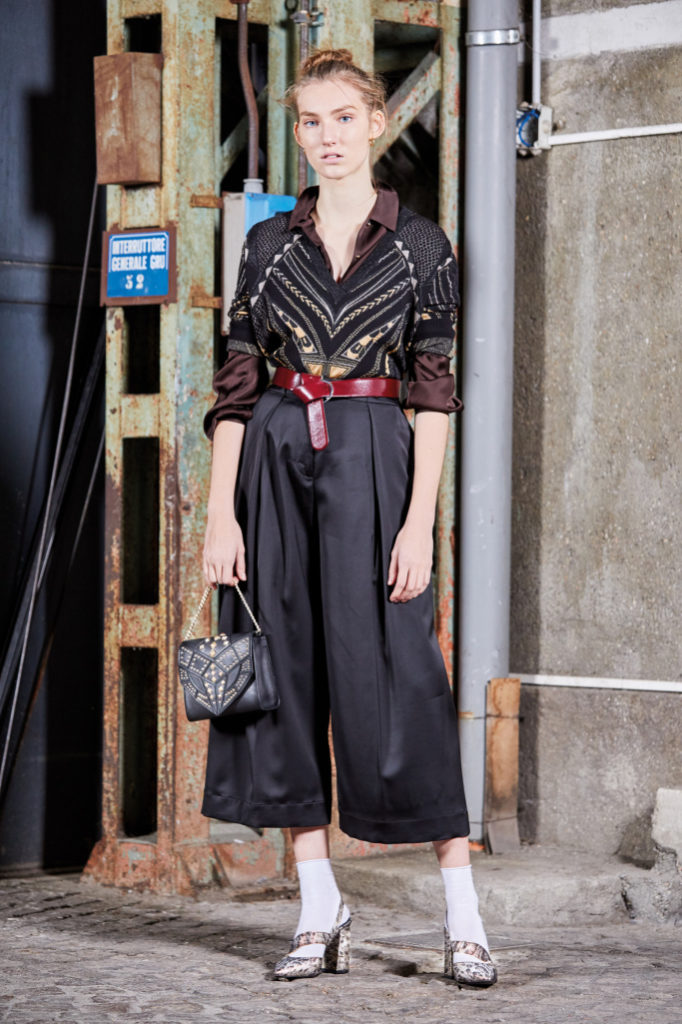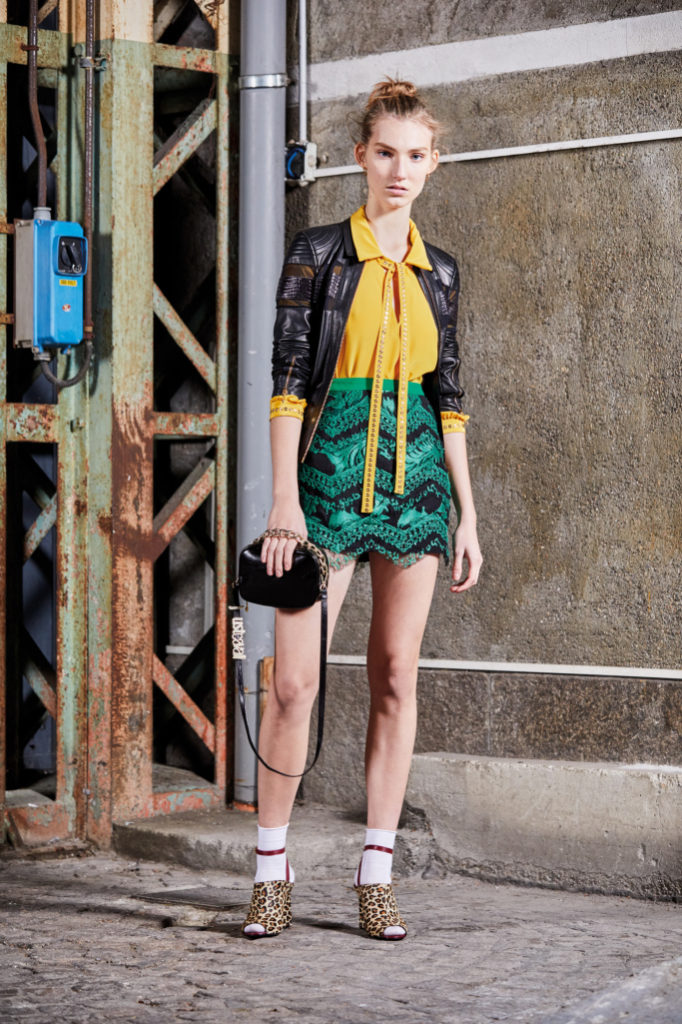 The 1970's and 1980's seem to be on the menu for pre-fall 2018. For Dean and Dan Caten of Dsquared2 this meant metallic fabrics and camo patterns, high waisted, wide-flared pants and sexy one-shoulder wrap dresses.  But the duo added a heavy dose of sophistication to their looks with sharp tailoring and luxurious fabrics.  An ath-leisure theme came through in the collection with the glamorous pop of sequin striping.  Need a new LBD for the season?  Dsquared2 has plenty of great options.  And for evening they offered effortless chic in a collection of long black dresses that ranged from a super-sexy plunging V to a more classic, simple long-sleeve dress.  (We couldn't help but fall in love with the plunging v-neck paired with a black fox shrug).  They offered some great outerwear statements too, including a fox cropped jacket, a mink and leather bomber and some hip, casual shearlings.  For the guys the metallic camo parka and baseball jacket deserve a special shout out.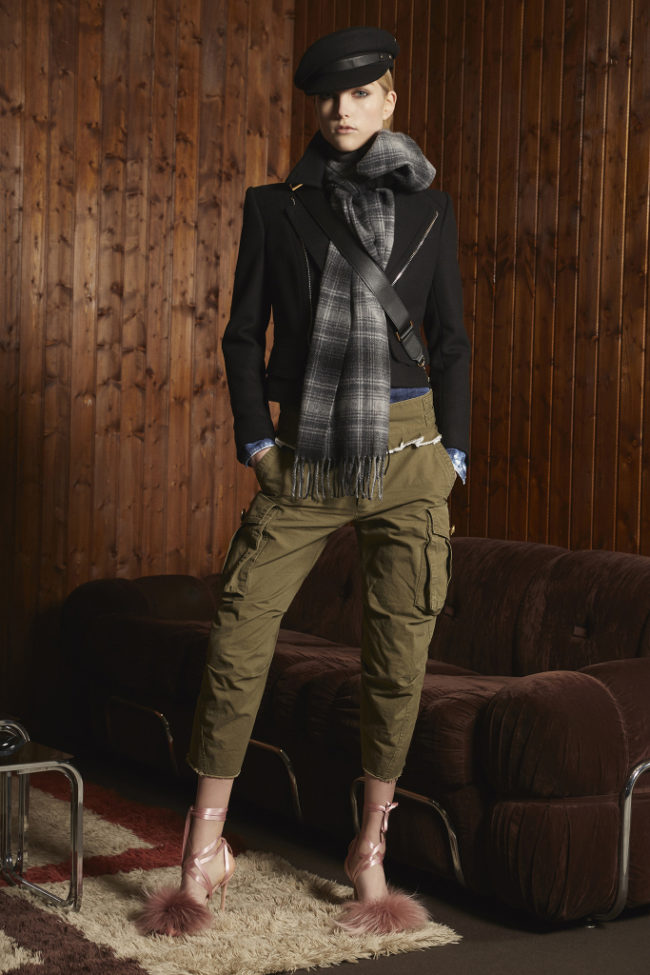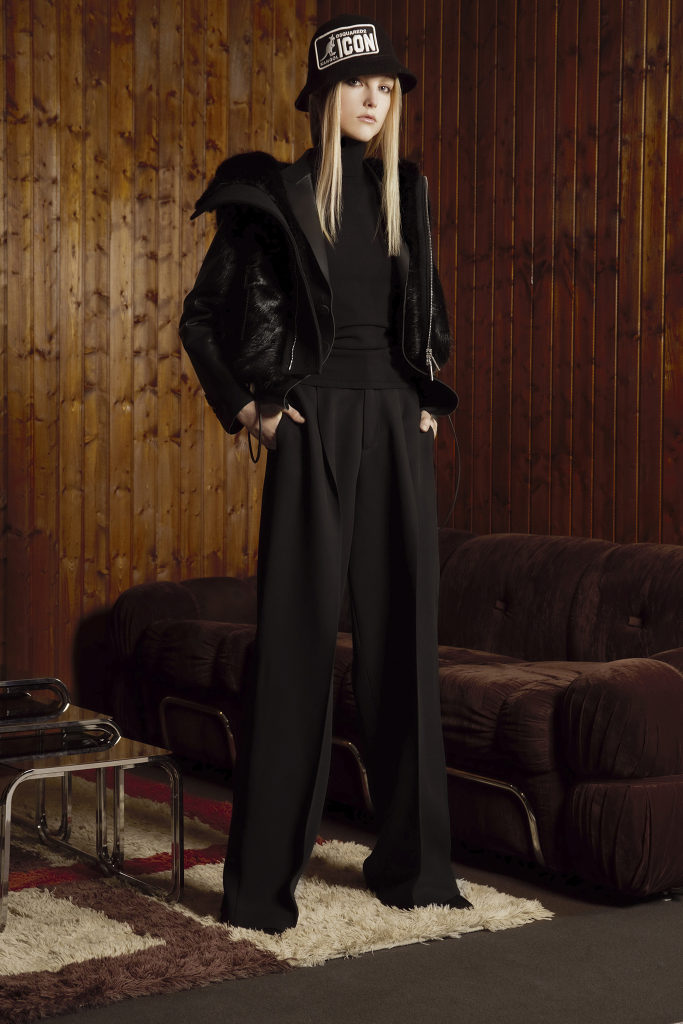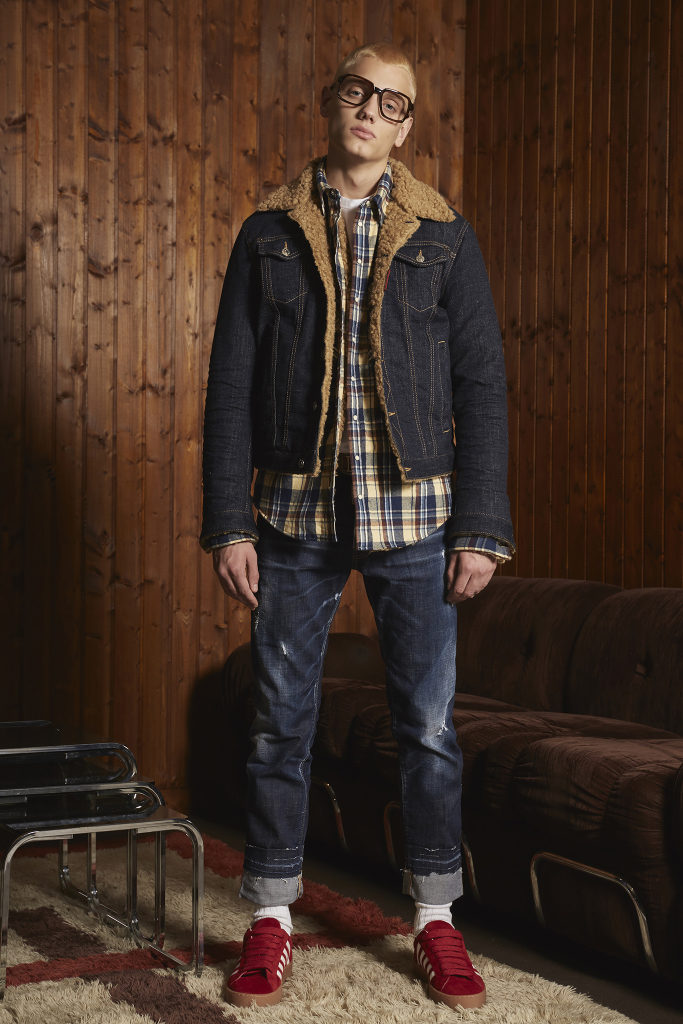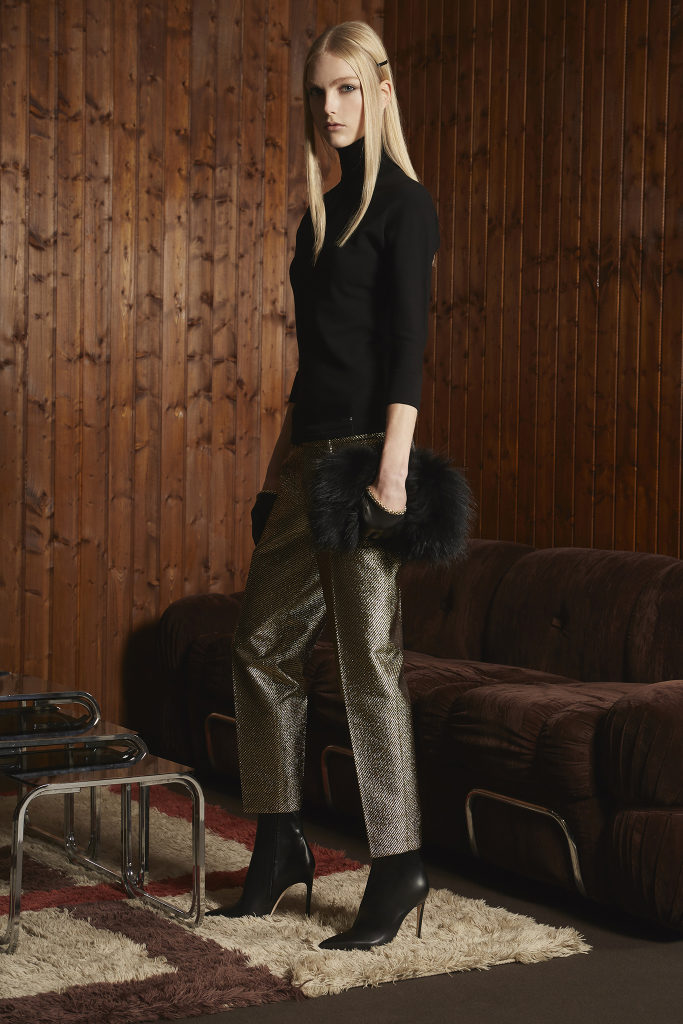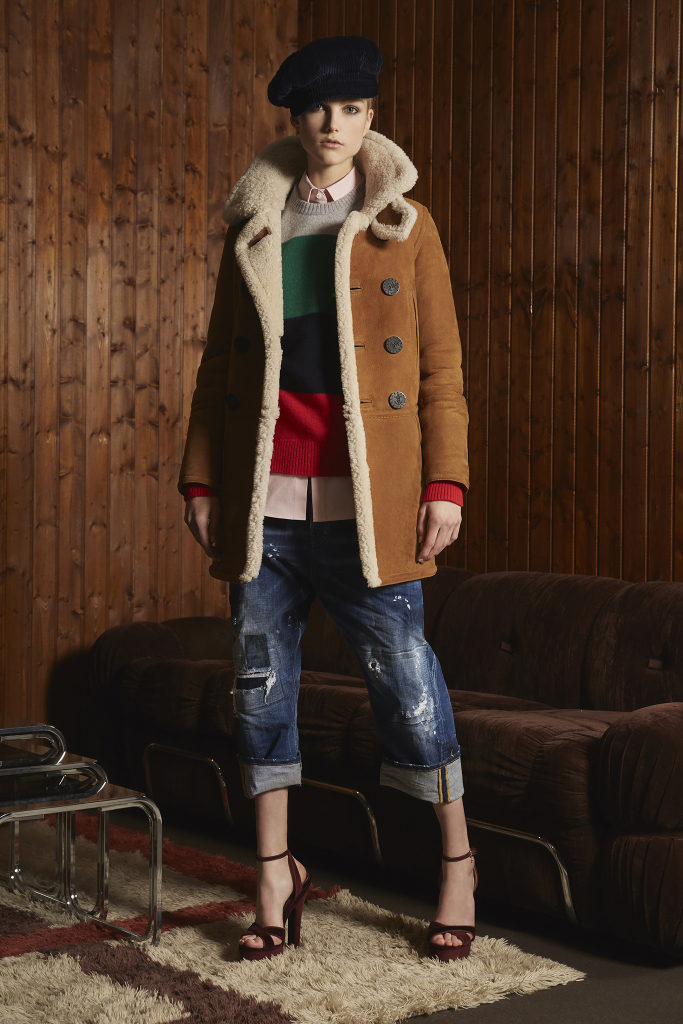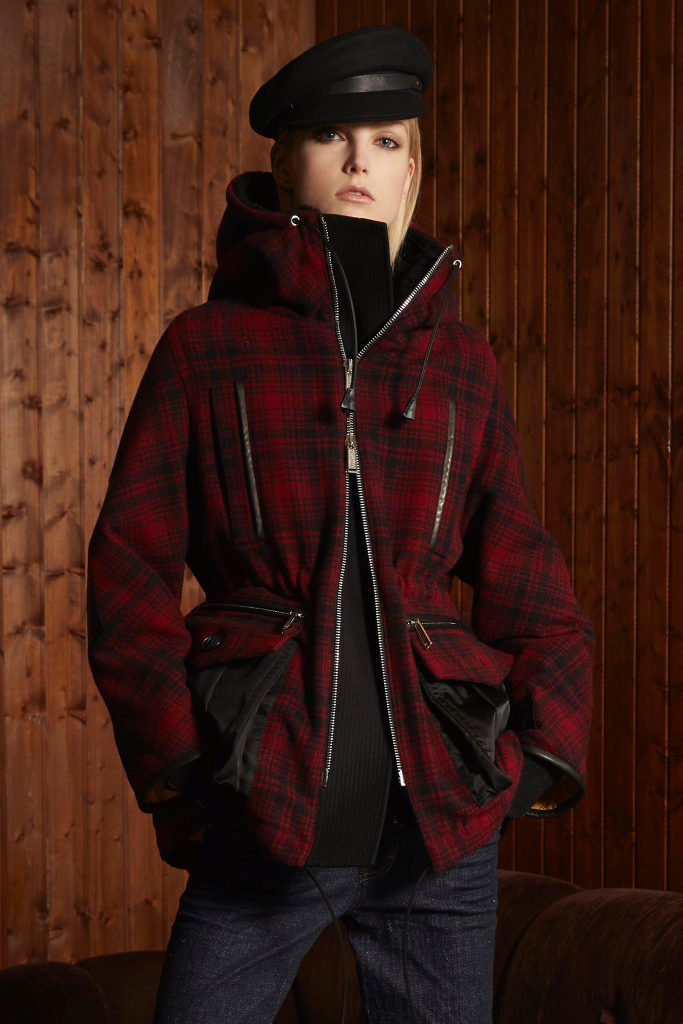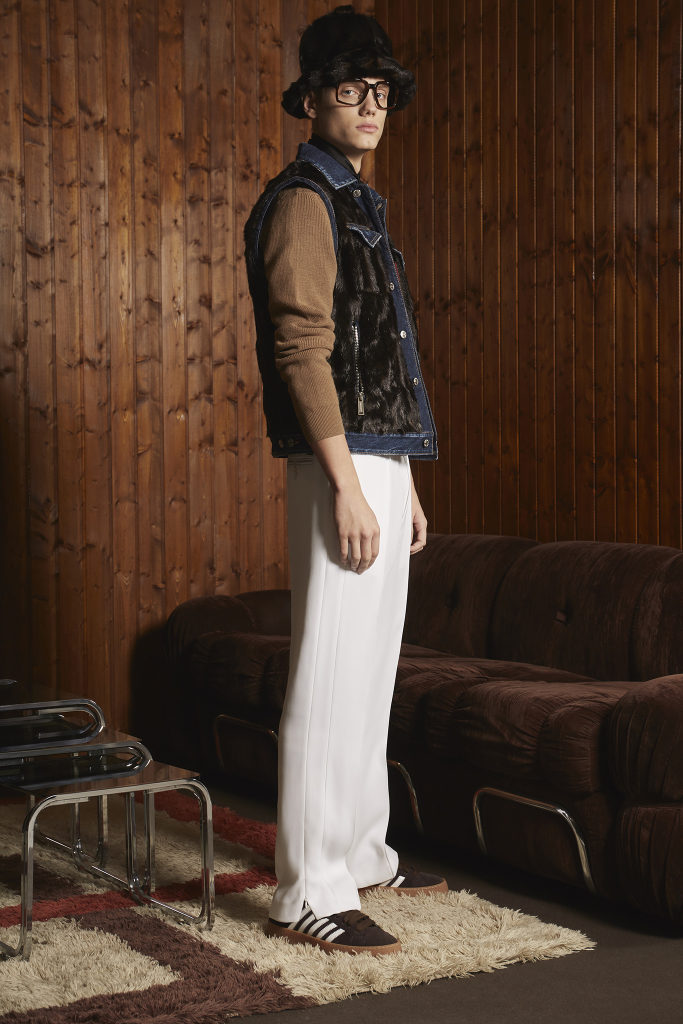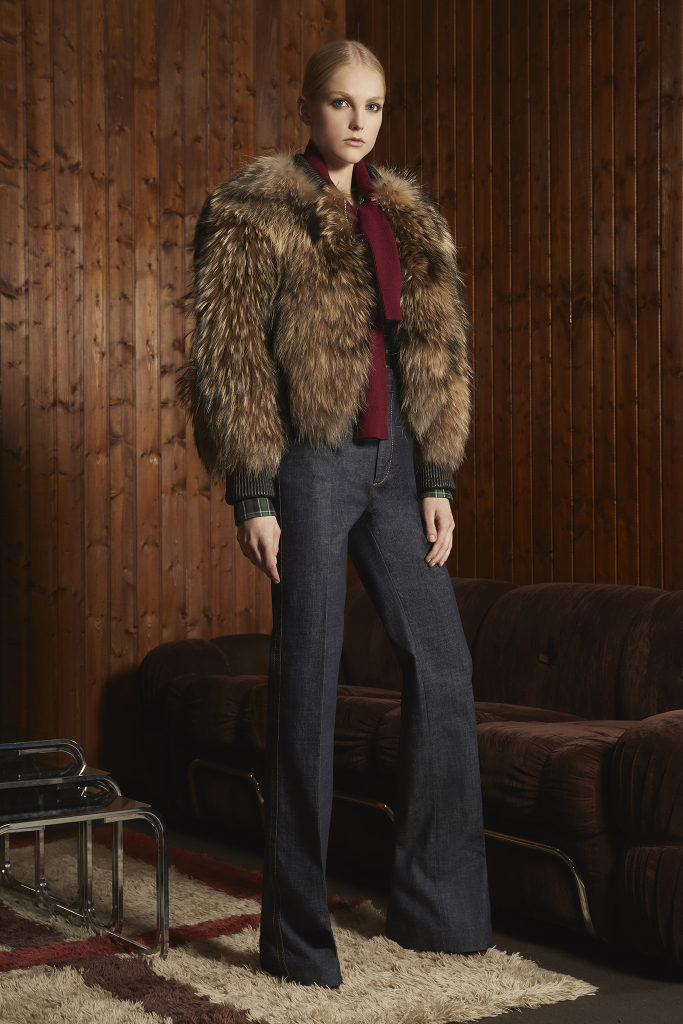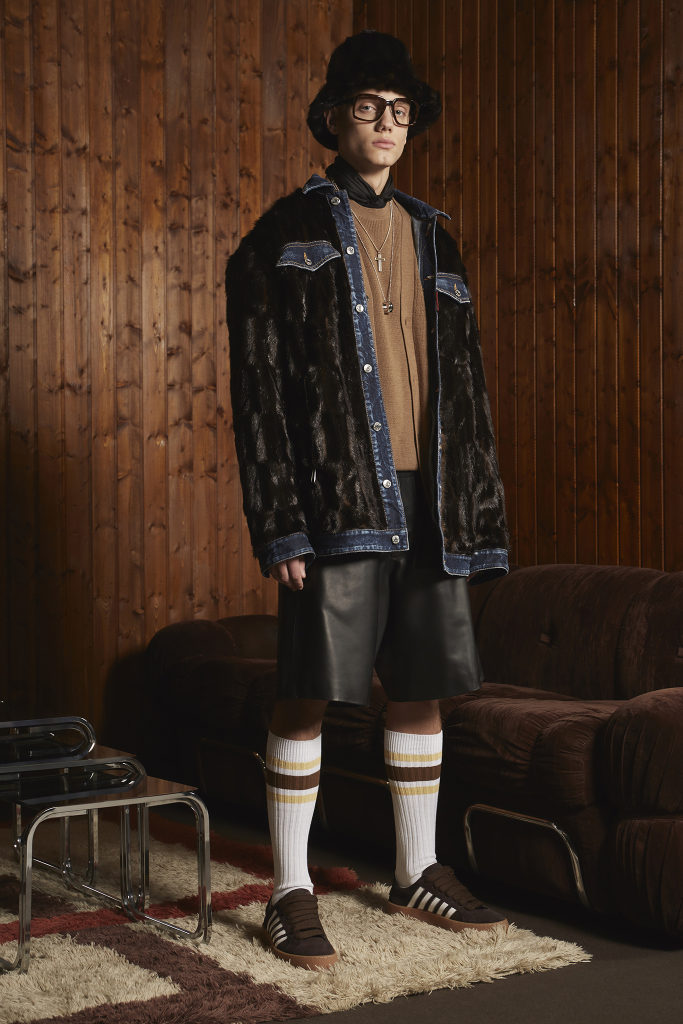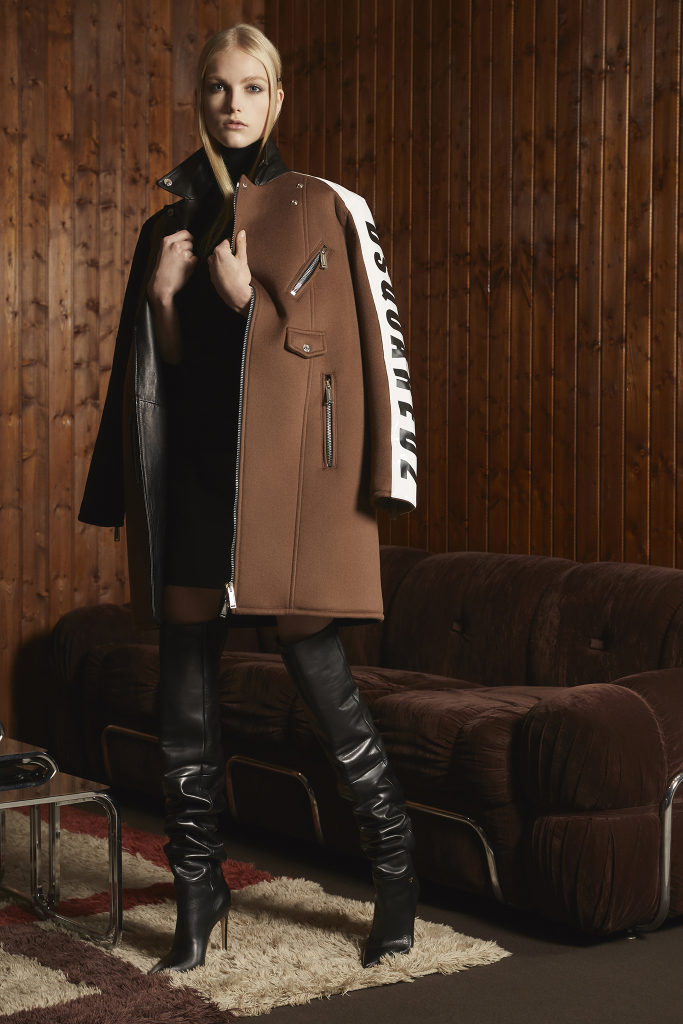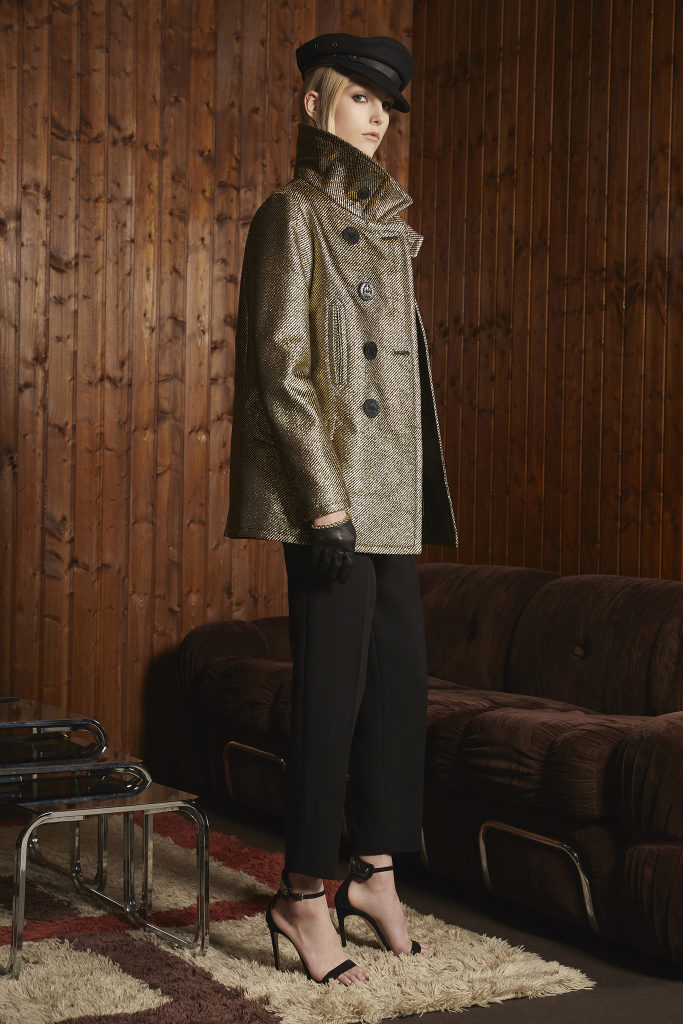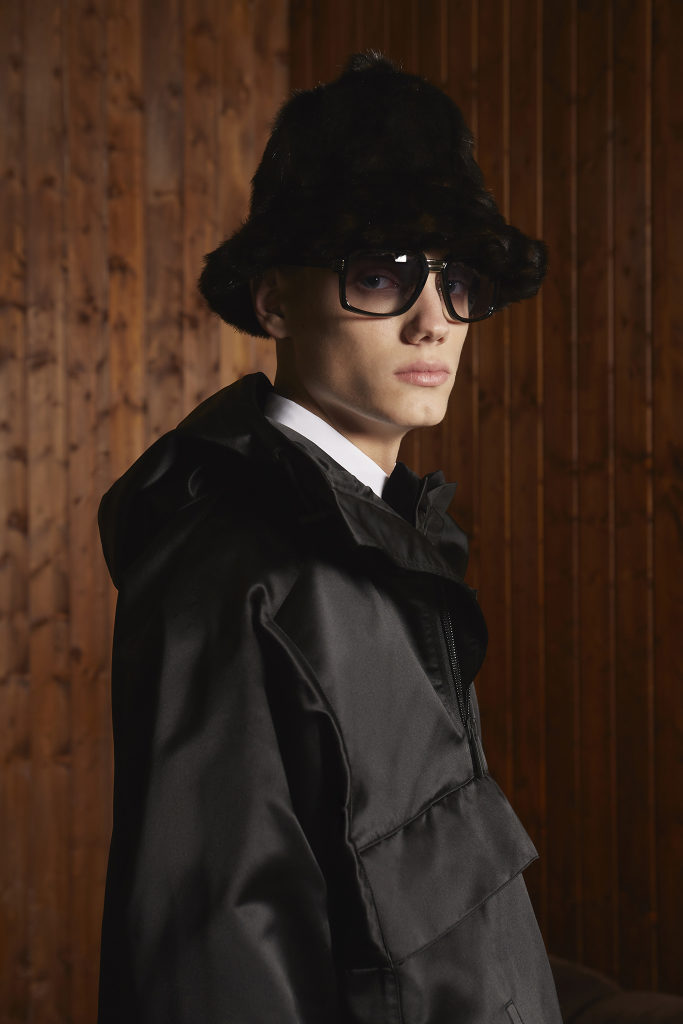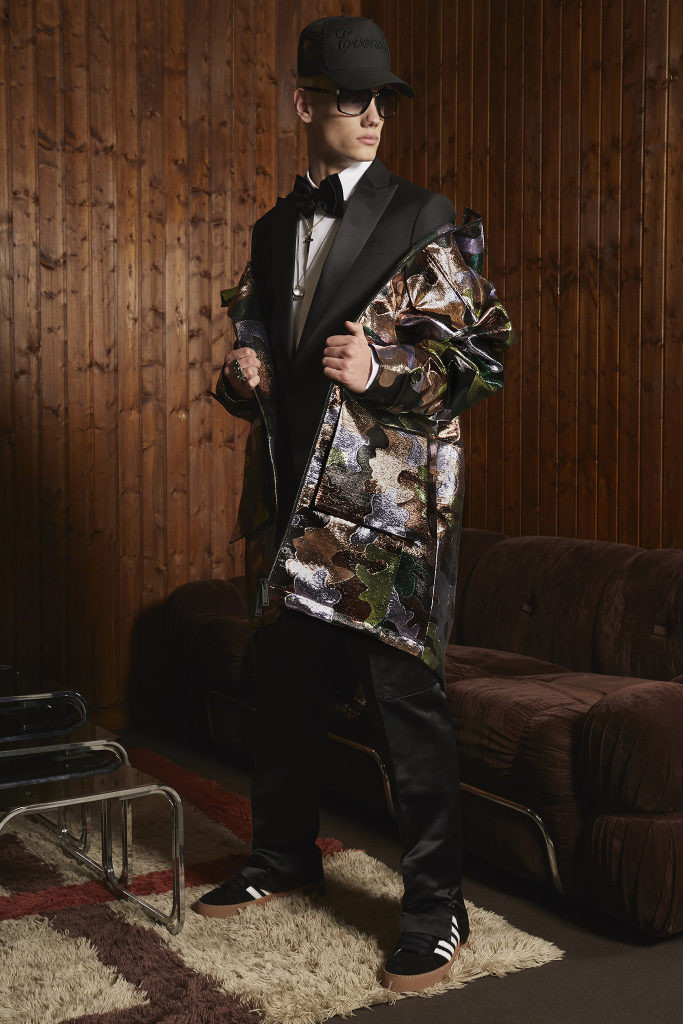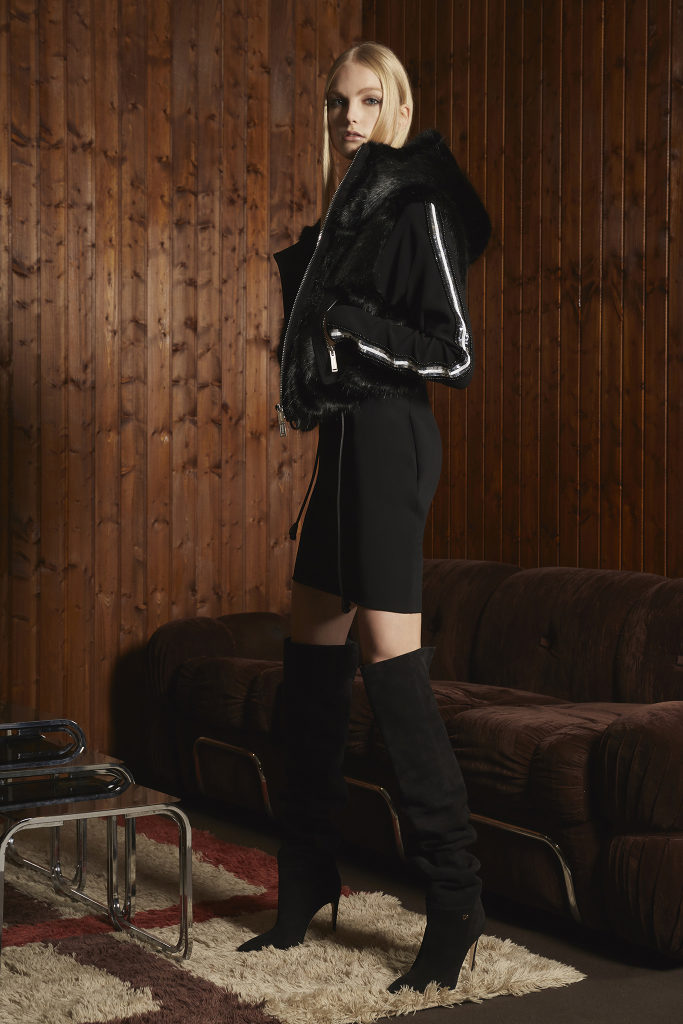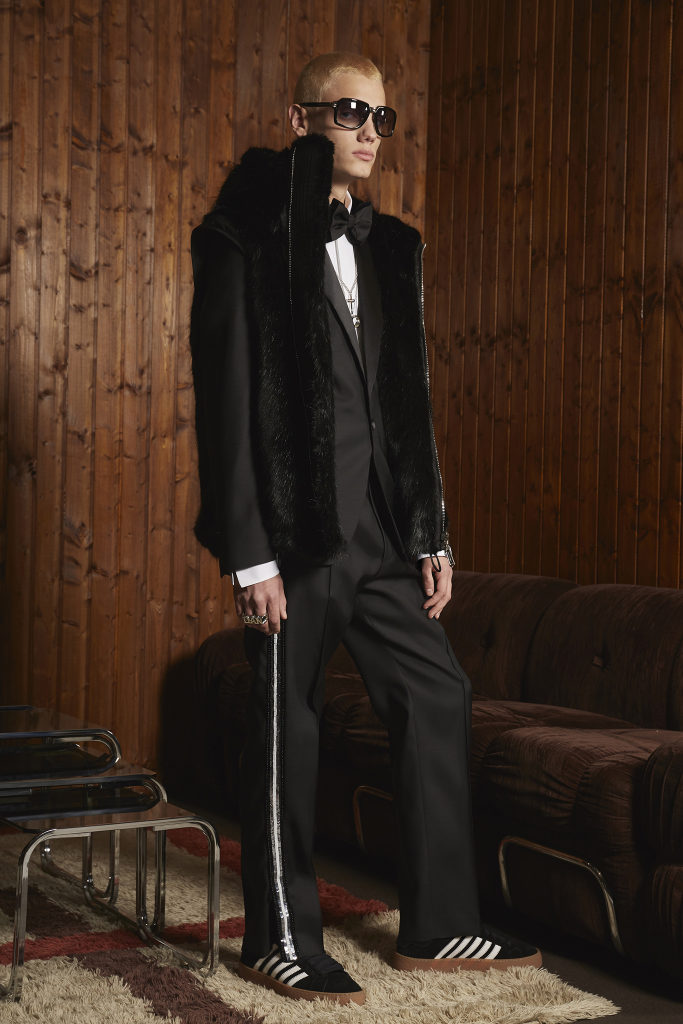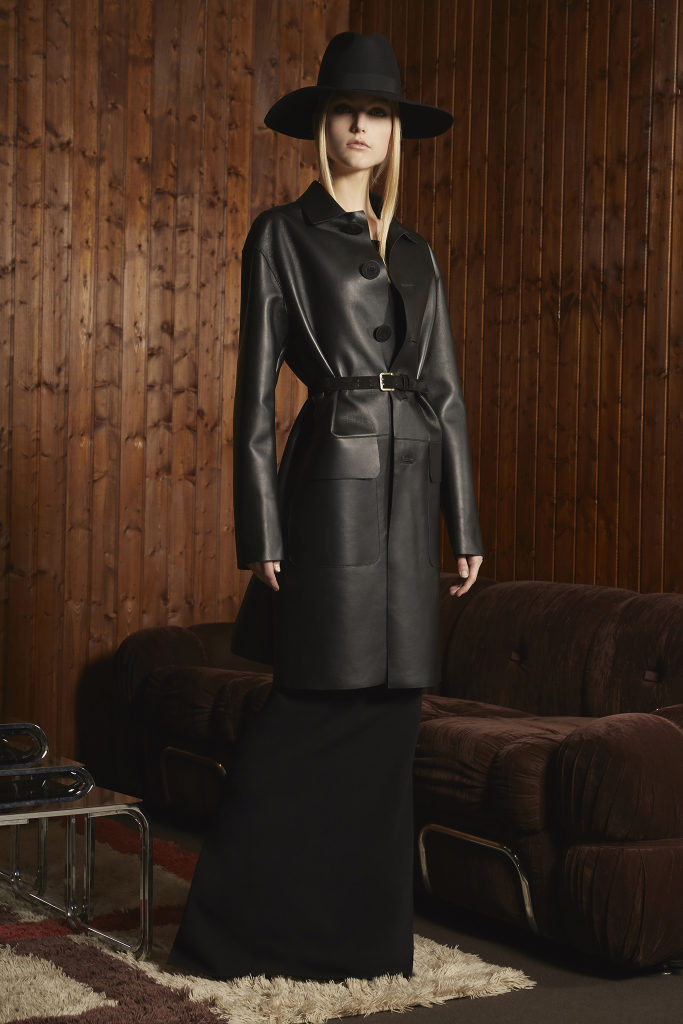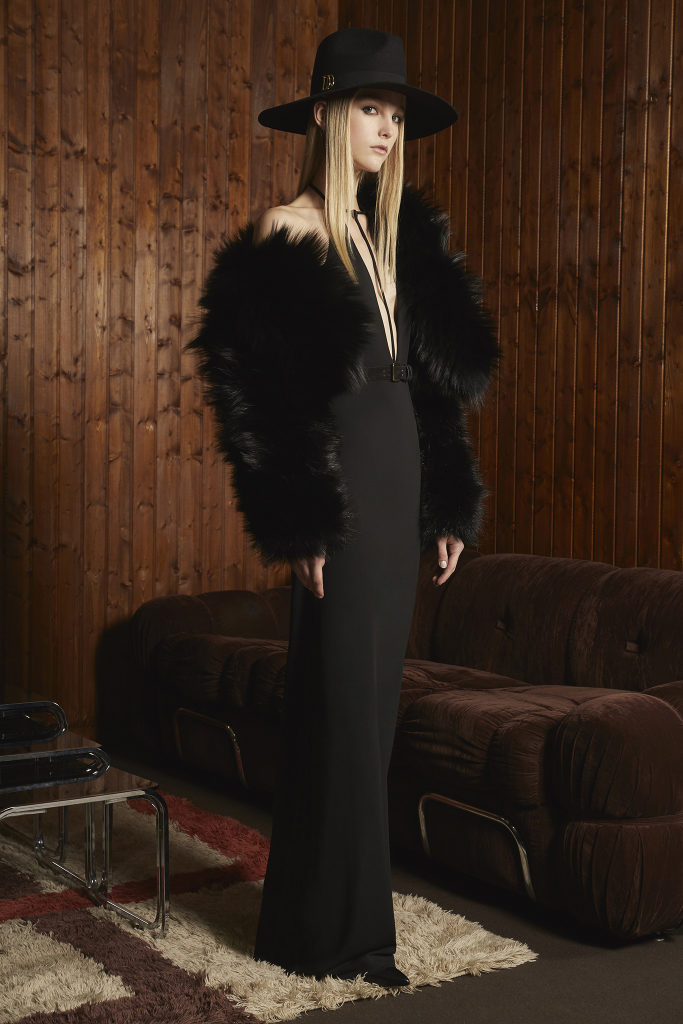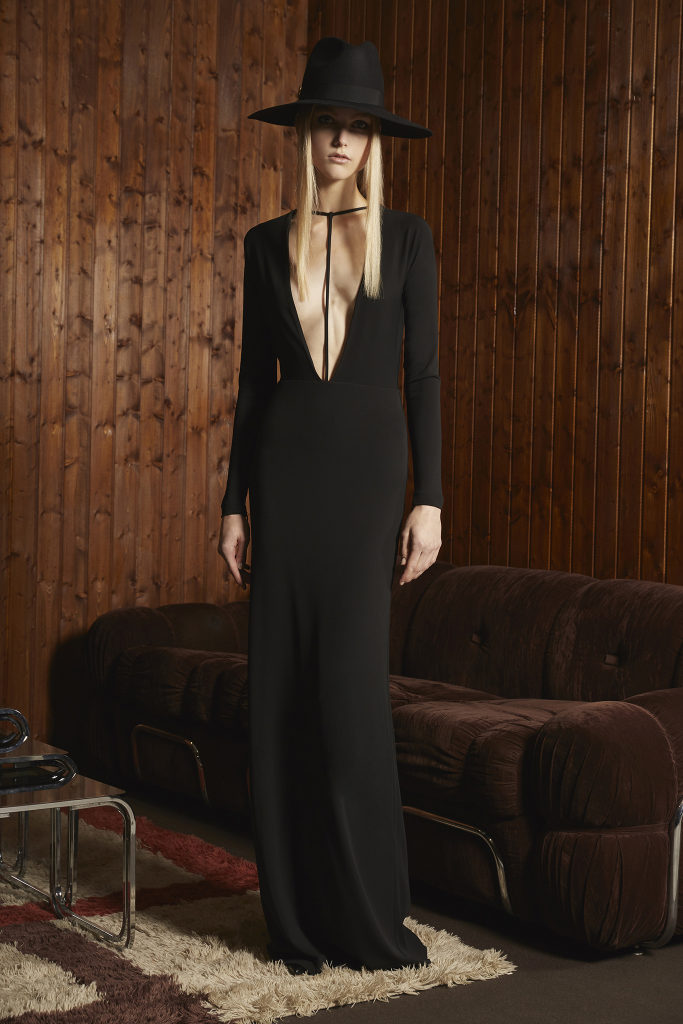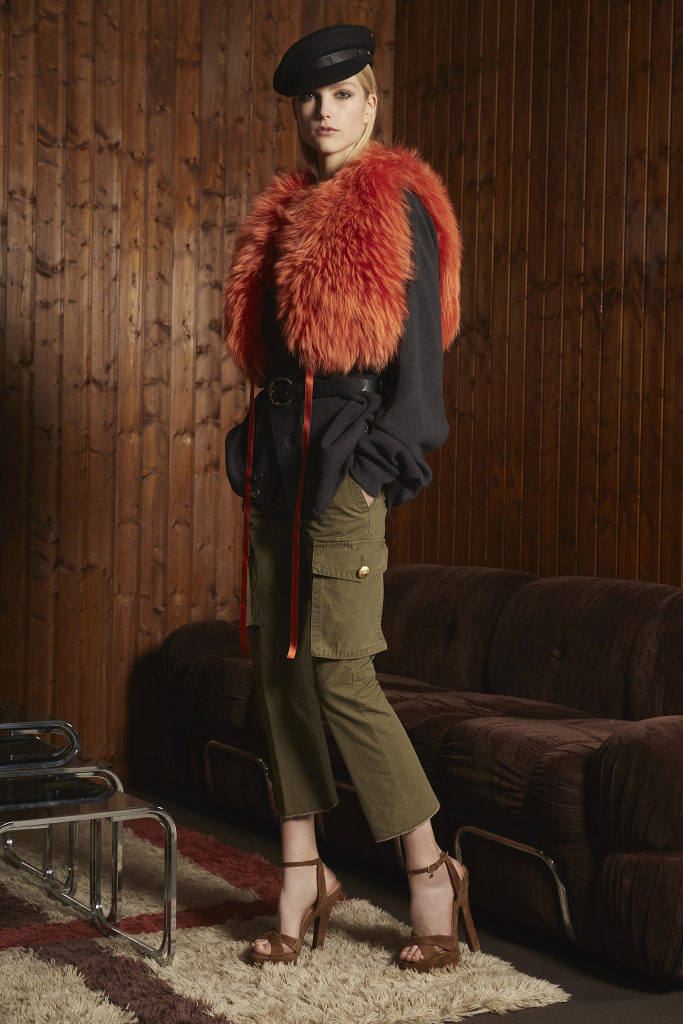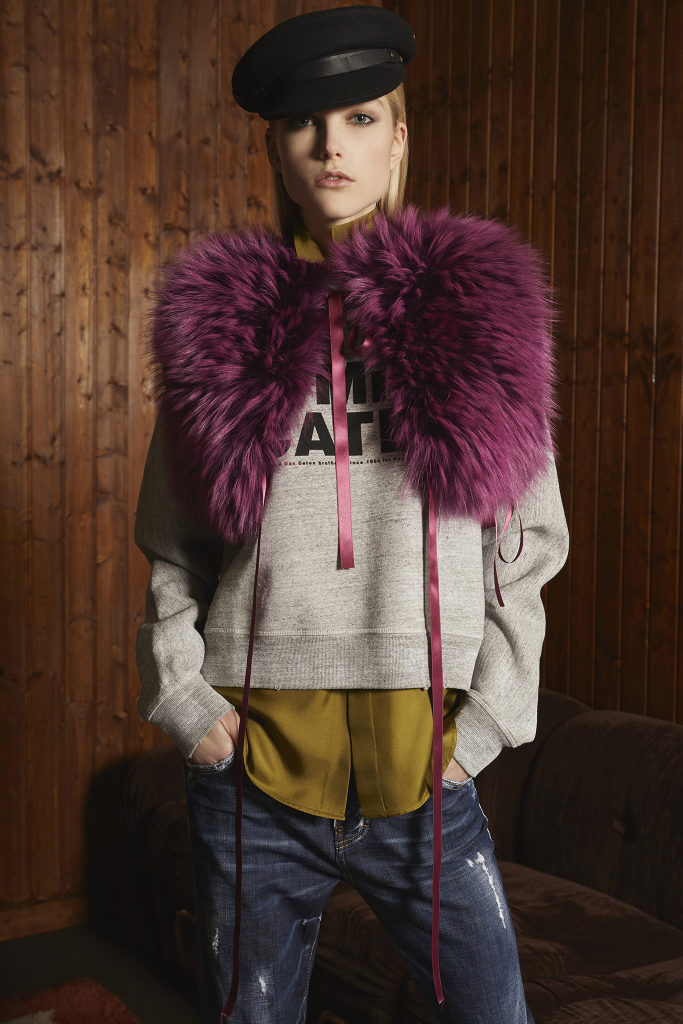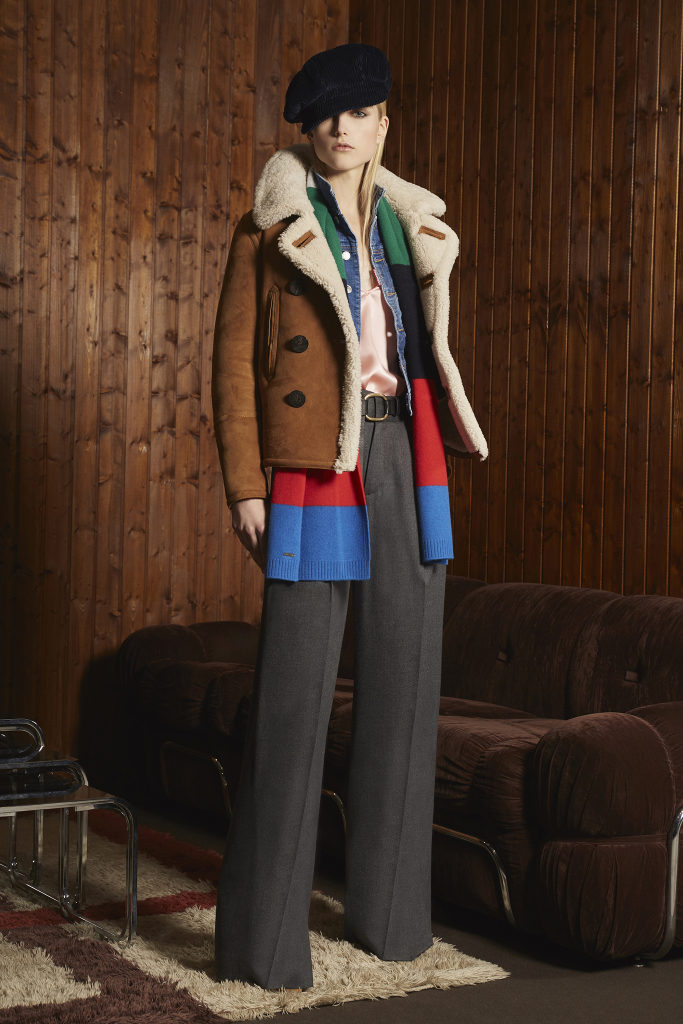 Cast a wide net and you're sure to catch some fish.  That may have been the philosophy driving Joseph Altuzarra for his pre-fall 2018 collection.  There were, it seemed three distinct themes; soft and feminine; military inspired looks and boho chic.  So whether you are looking for lace and ruffles to appeal to your girly side, strong tailoring and boxy silhouettes for a more powerful approach to dressing or the cool, casual bohemian vibe of chunky knits and easy maxi-dresses, Joseph Altuzarra could be your go-to guy.  Outerwear has always been a strong suit for Mr. Altuzarra and for pre-fall 2018 he didn't disappoint. We loved the surprise leopard print lining peeking through the two-tone quilted nylon trench coat. A raspberry wool cashmere coat with that same leopard print lining was fresh and fun.   The  double breasted shearling jacket had the perfect cool attitude.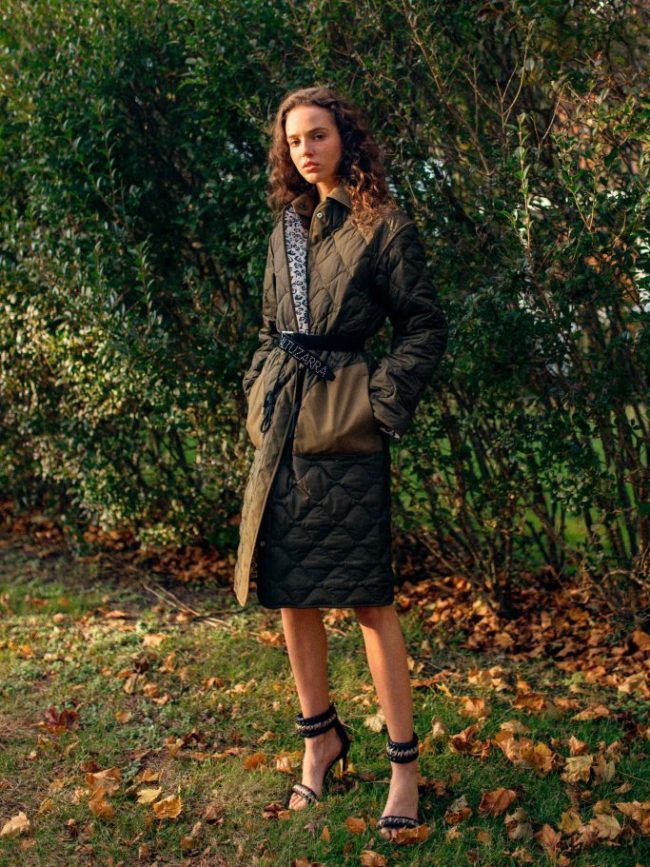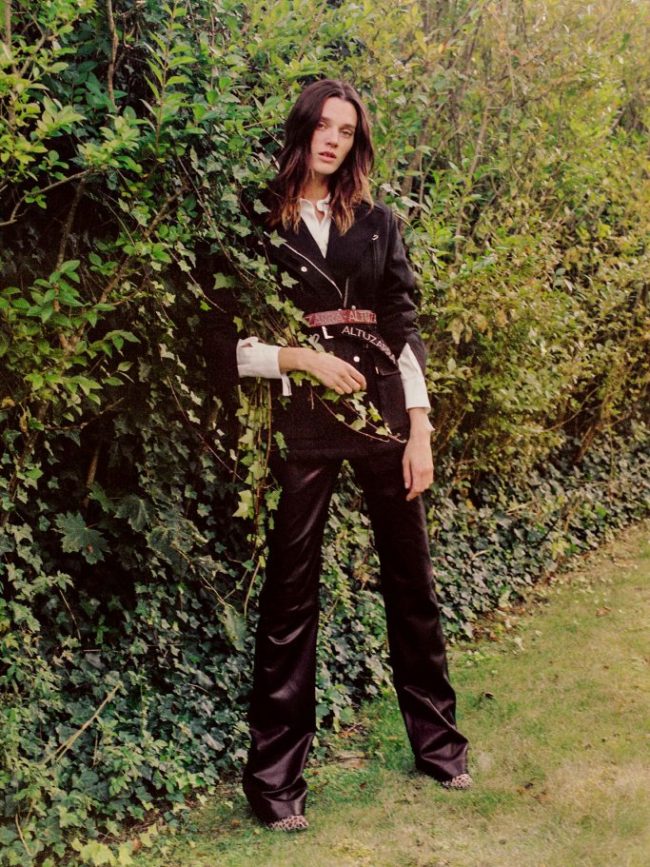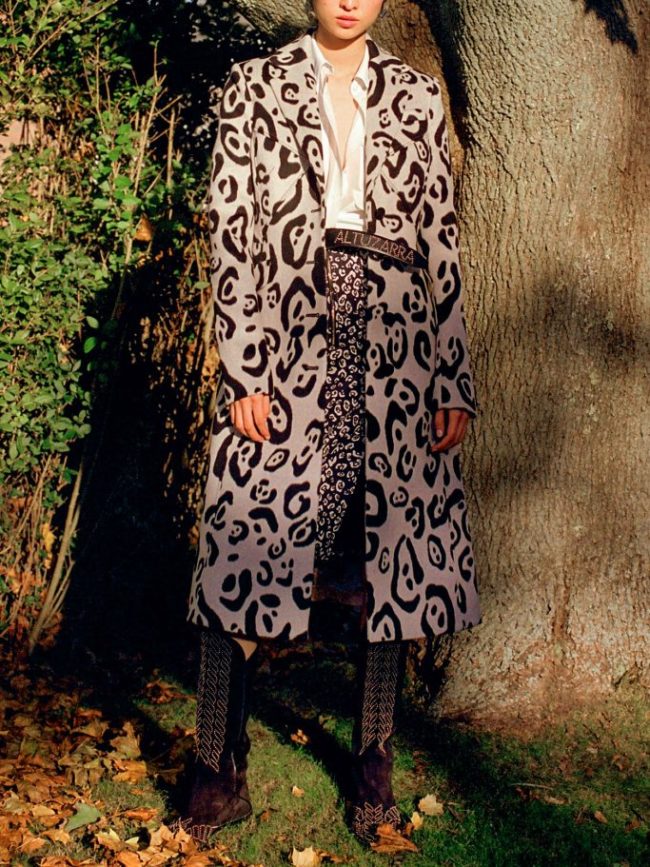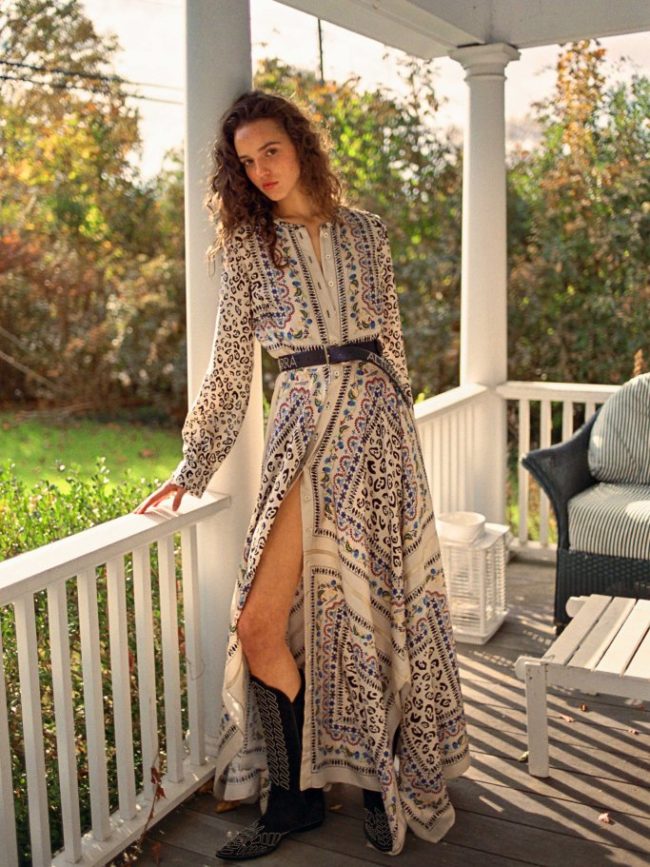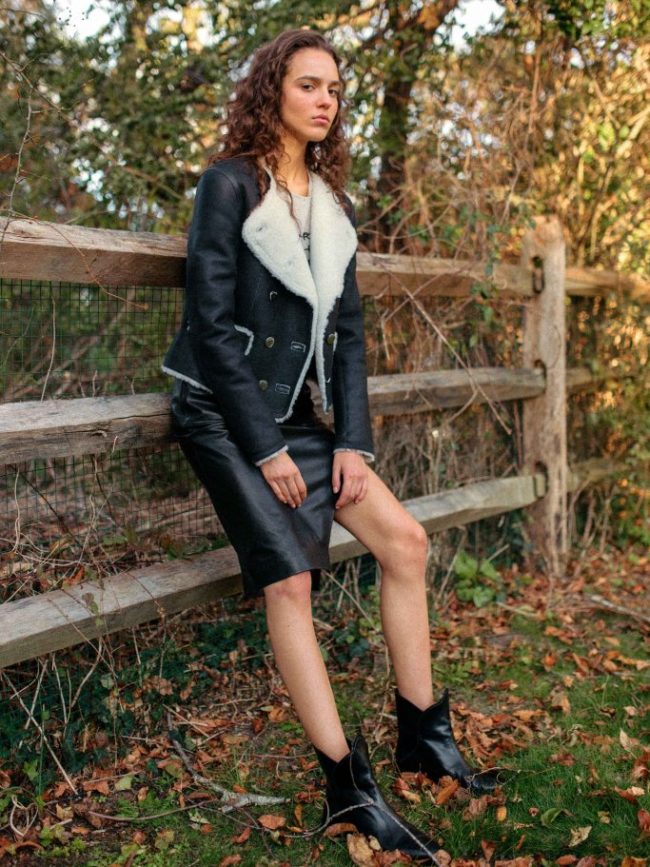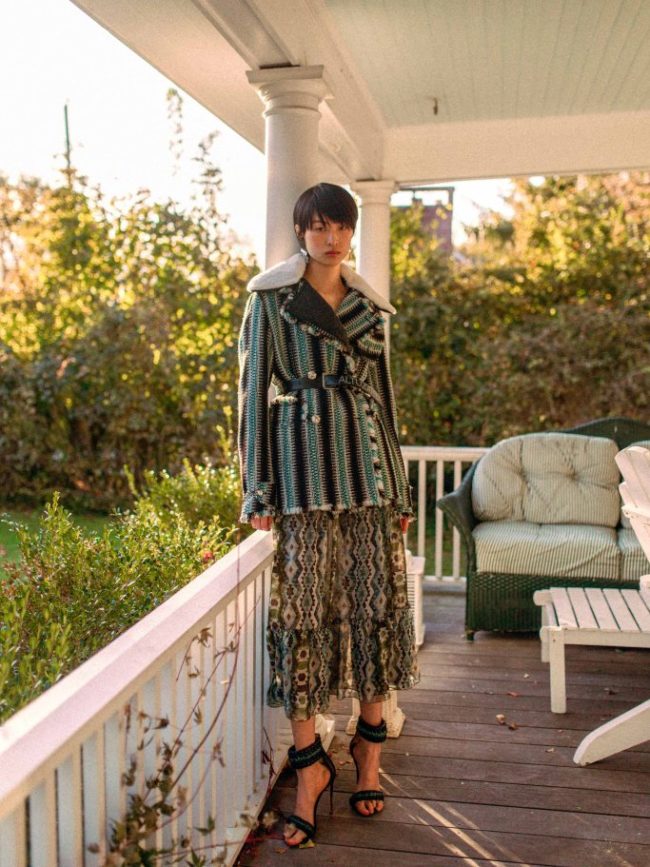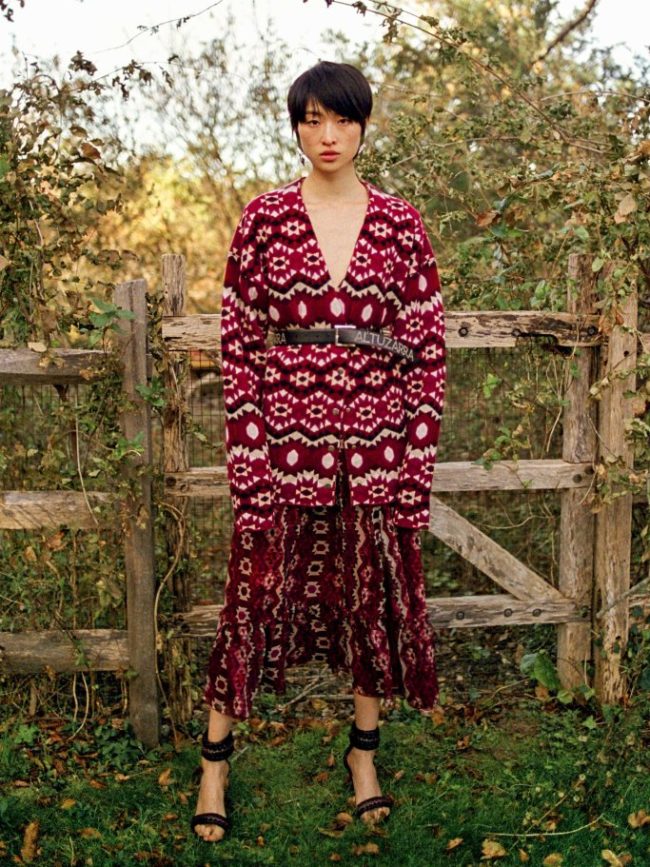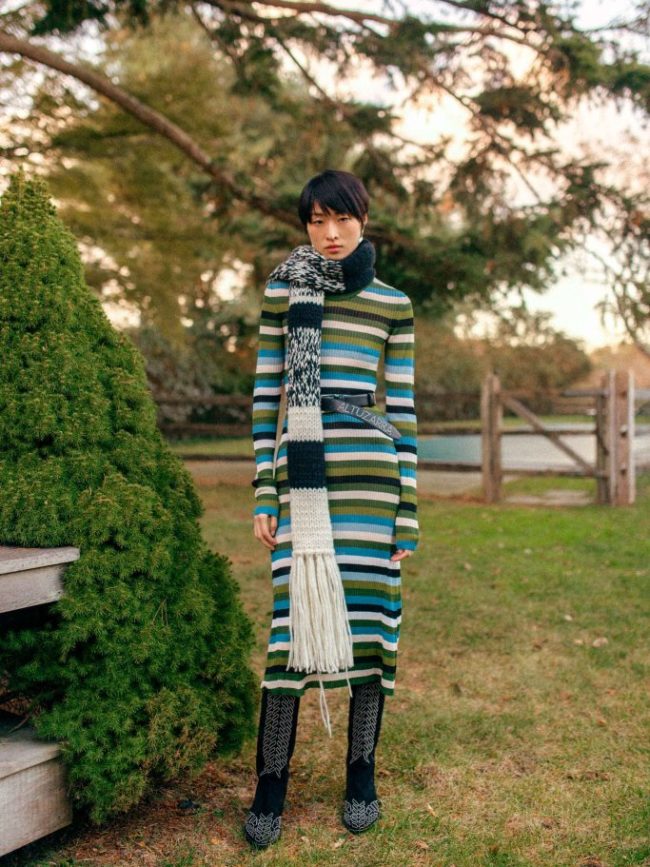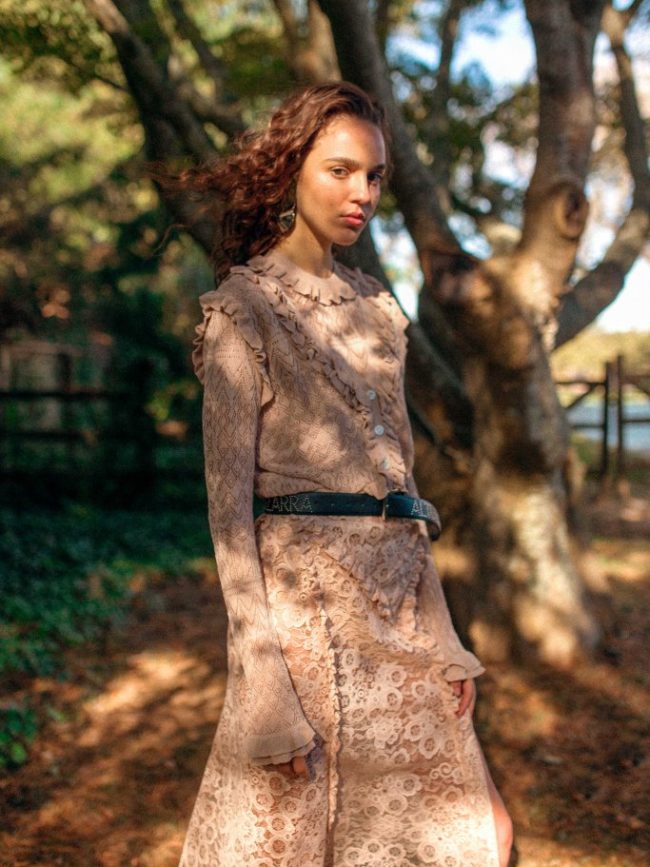 If pre-fall 2018 is telling us anything so far it's that we have some fun in store for fall 2018.  More to come…..