NEW YORK Fashion Week Fall 2018 DAY 5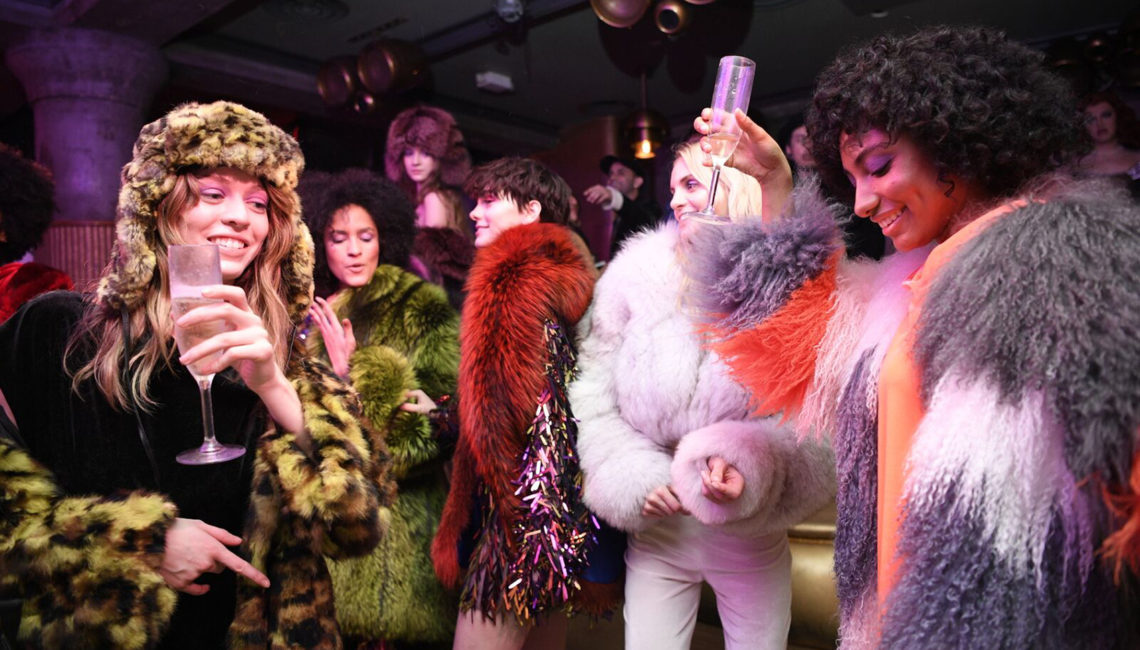 Inside models continued to march down the runways of  New York Fashion Week.   And out on the streets, there is a fashion show of a different kind.  This one showcases what women are really wearing this season and wherever you look, fur is making a bold outerwear statement.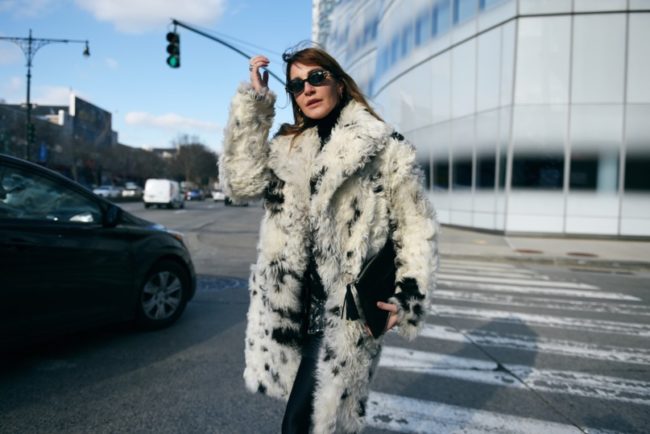 Runway to Reality at New York Fashion Week
Chris Leba, lead designer for R13, managed to put the focus on both fashion and the environment with his fall 2018 collection. There was not a lot of reading between the lines required to catch his inside story. Silk screen printed pictures of animals and trees, along with tufted parkas and wraps, gave an into- the-woods kind of vibe.  Paired with shearling boots, Leba gave us the perfect wardrobe building blocks for a walk in nature, or a stroll on the city streets.   Some stand out pieces included a hooded shearling anorak with toggle closures, white denim shearling lined jacket, and shearling pull-over hoodie. As a natural, sustainable, renewable resource, fur is environmentally friendly and Leba reminds us of that.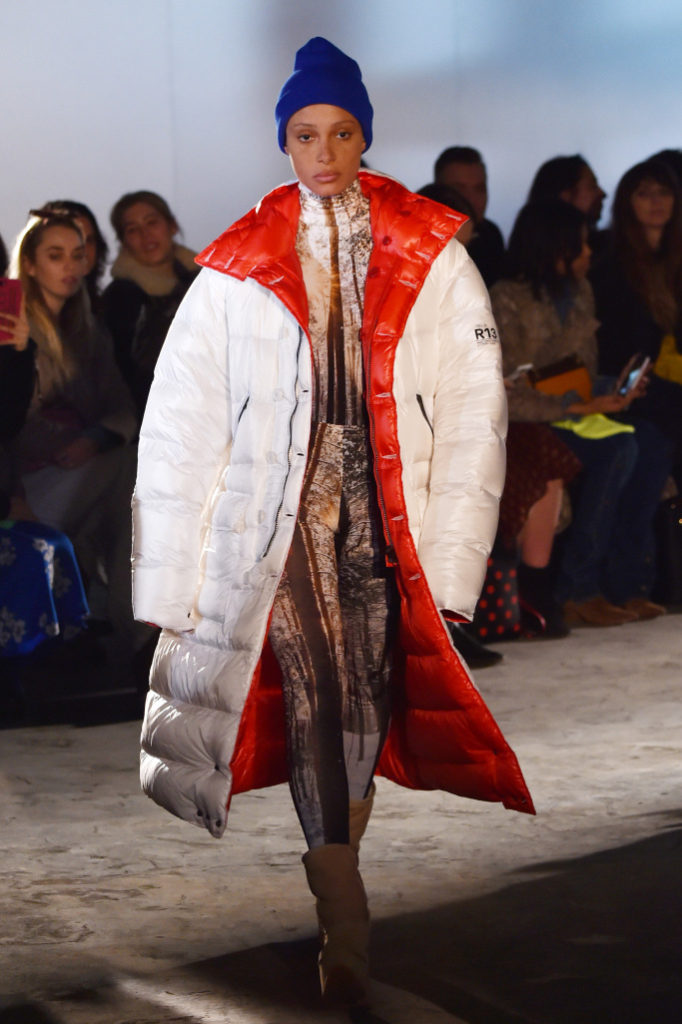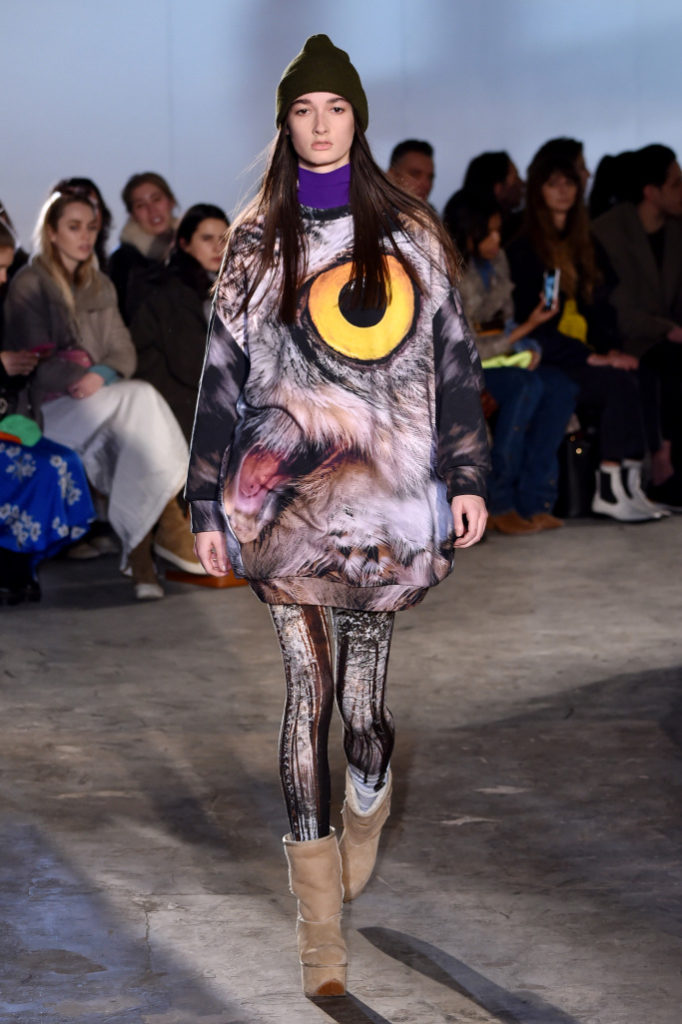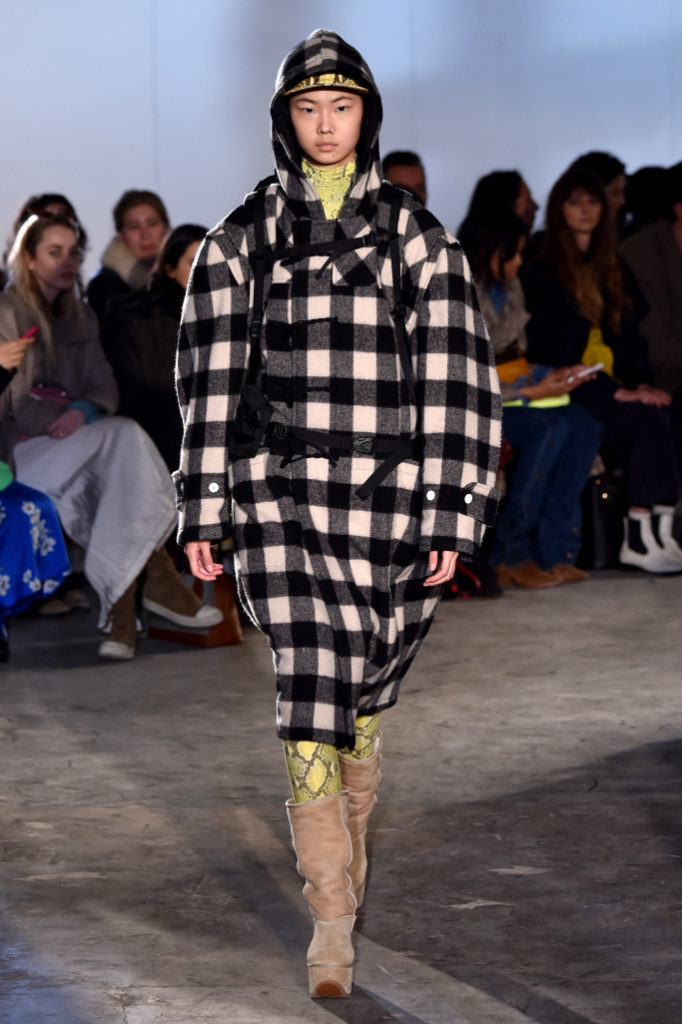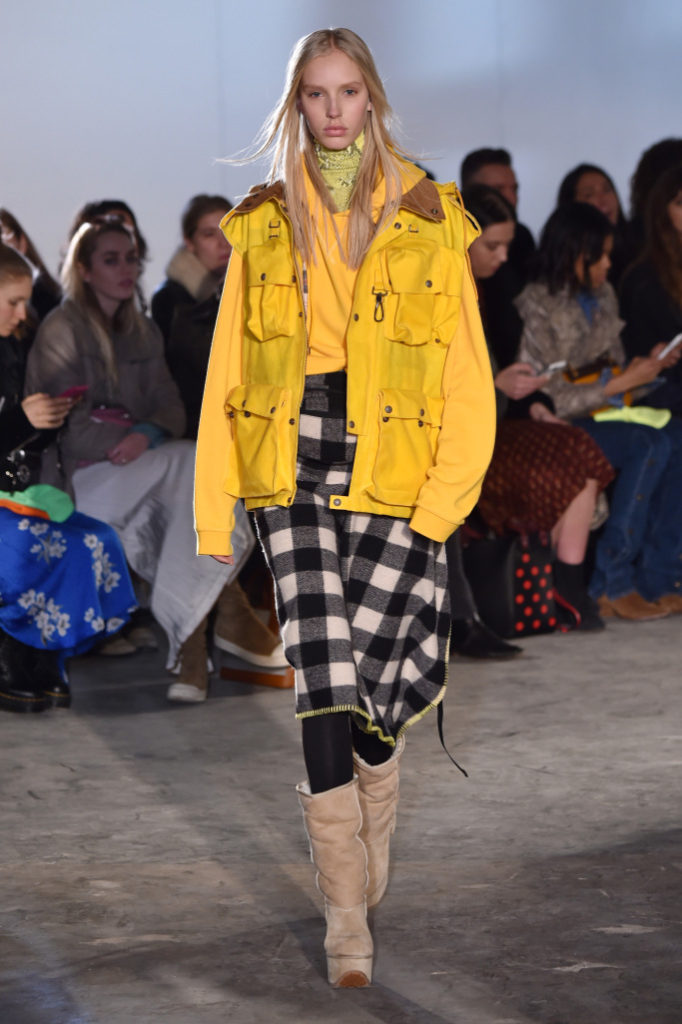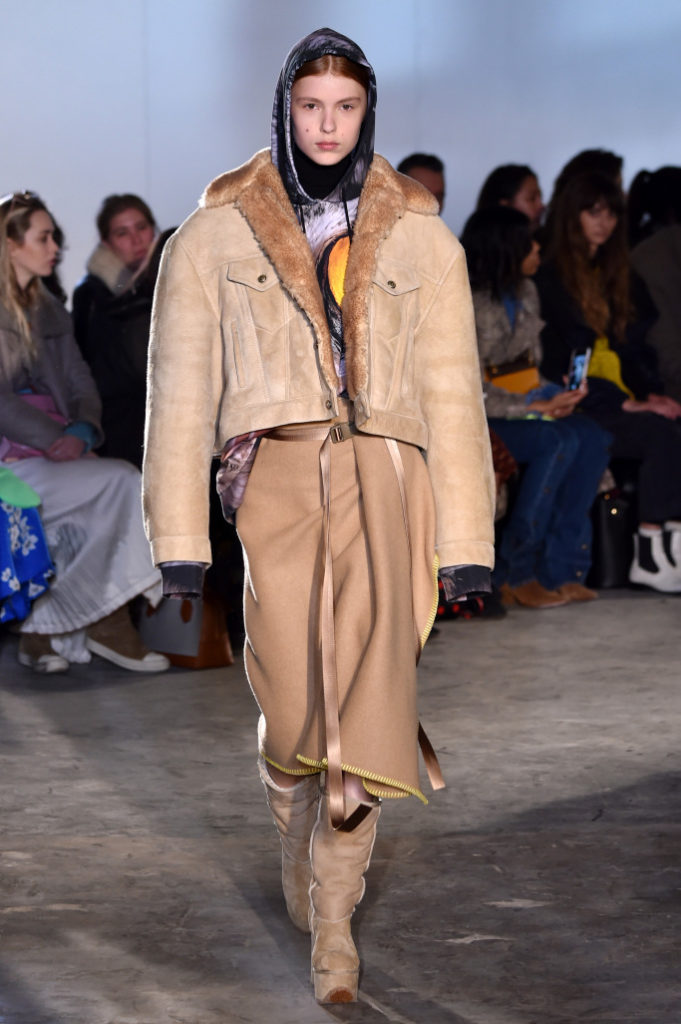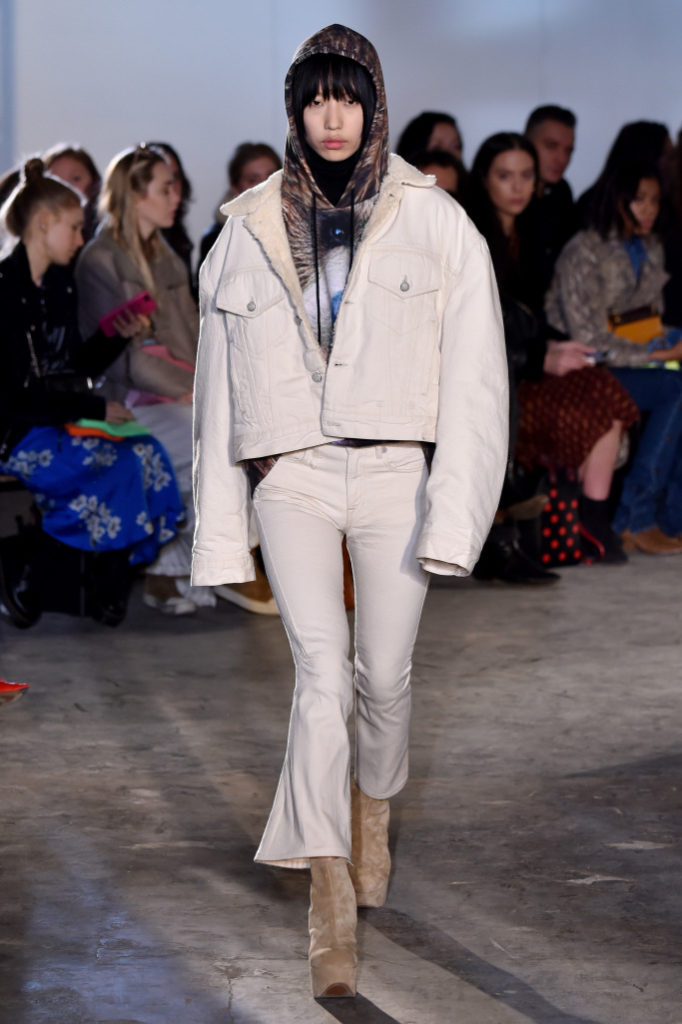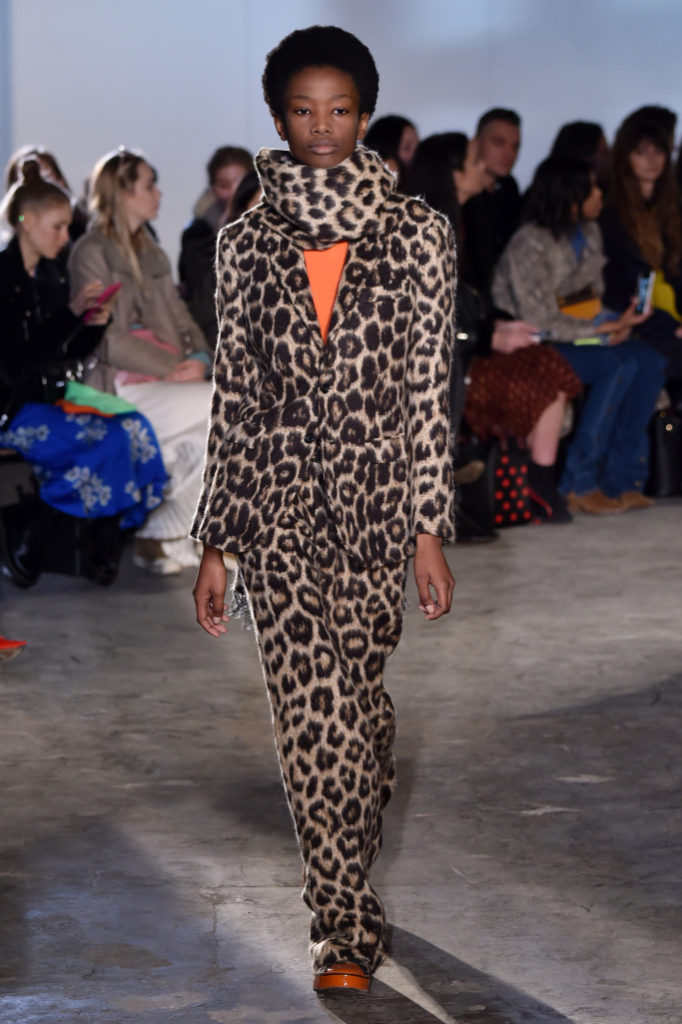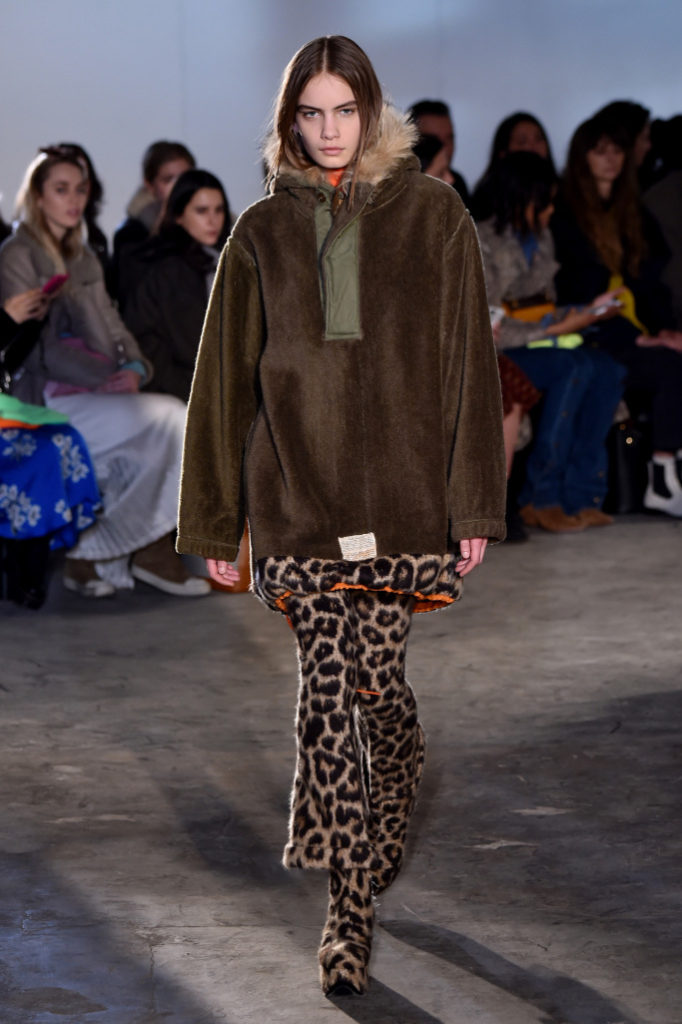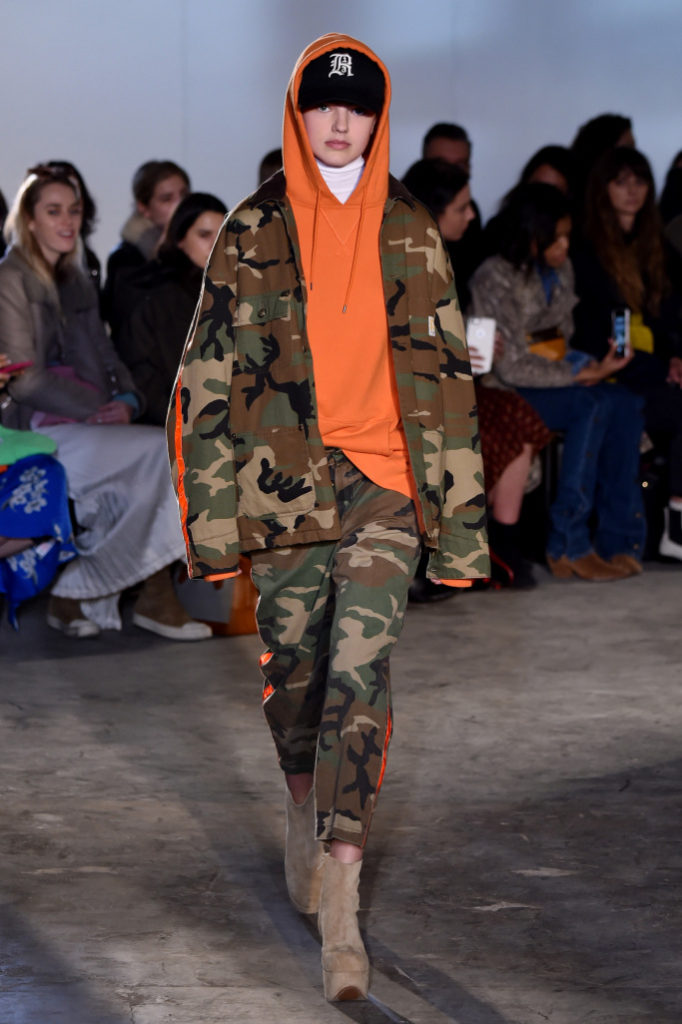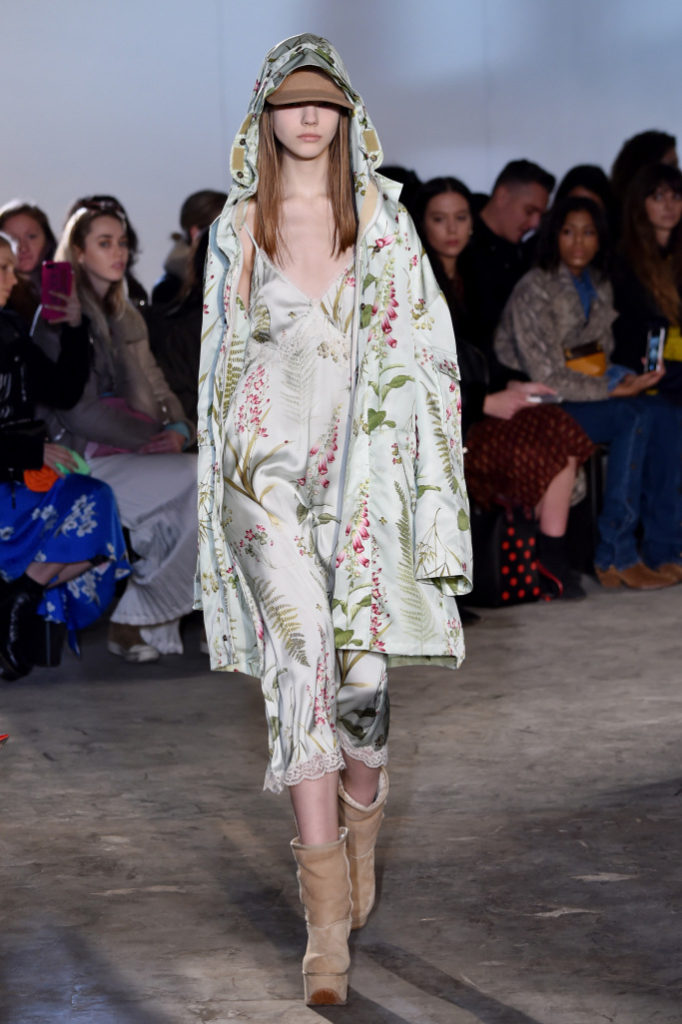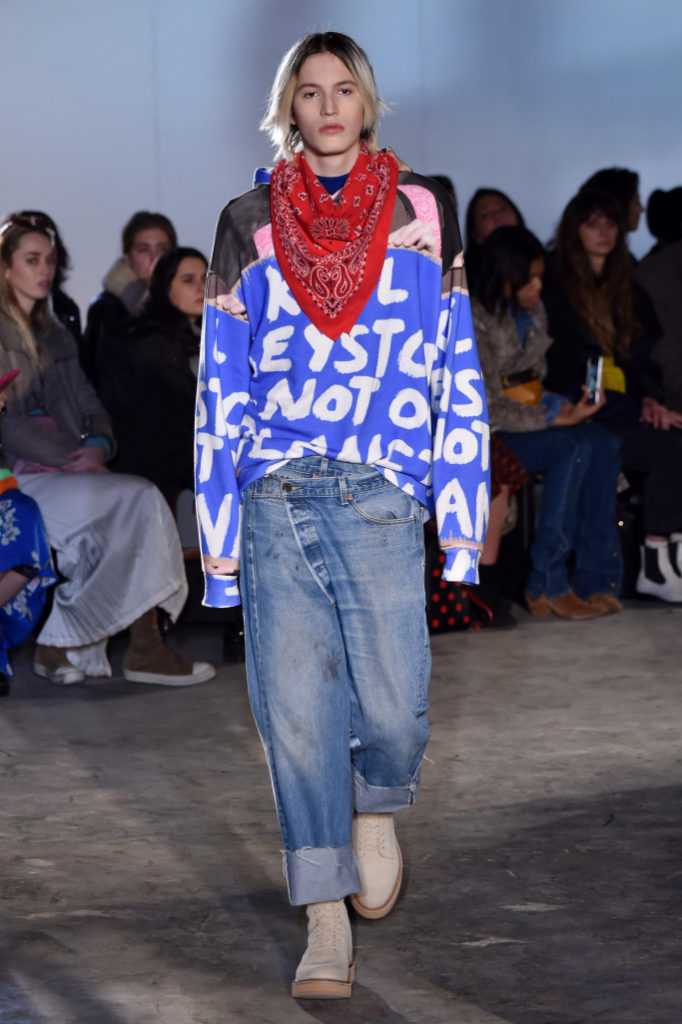 Why are the 1980's such a popular reference point for designers lately?   In Alexander Wang's fall 2018 RTW collection, we were reminded just how glorious those times were. Think Robert Palmer and Devo and you've got the basic idea for the looks.  Wang's micro minis paired with tailored military jackets were right on target to bring back the free and independent spirit of the era  Leave it to the Wang team to add the bling. Black mink backpacks, clutches, and charming little mink bags with chain straps pumped up the luxe messaging.  Upping the sex appeal, a white mink camisole or a white mink cropped collarless jacket should cover the bases. His grey track suit with sapphire mink trim puts a whole new twist on ath-leisure and we like it!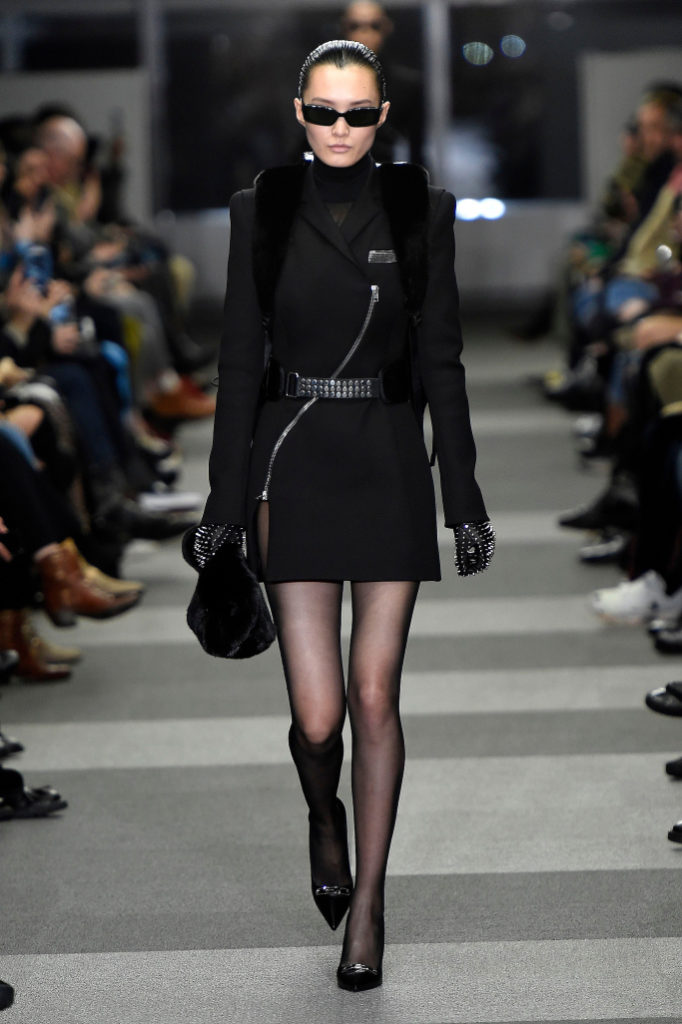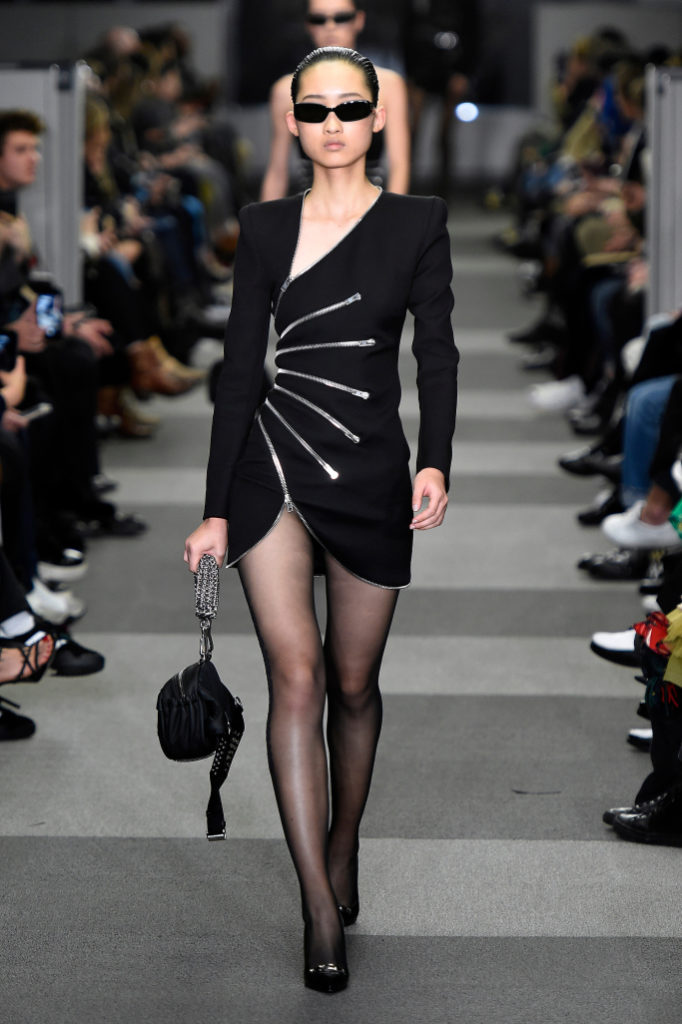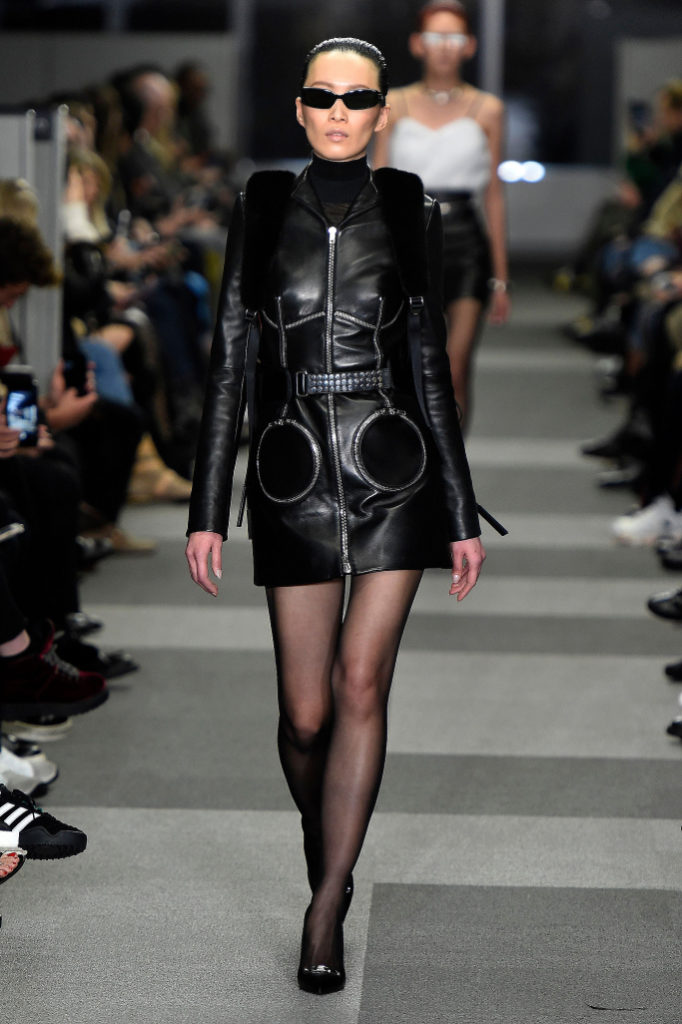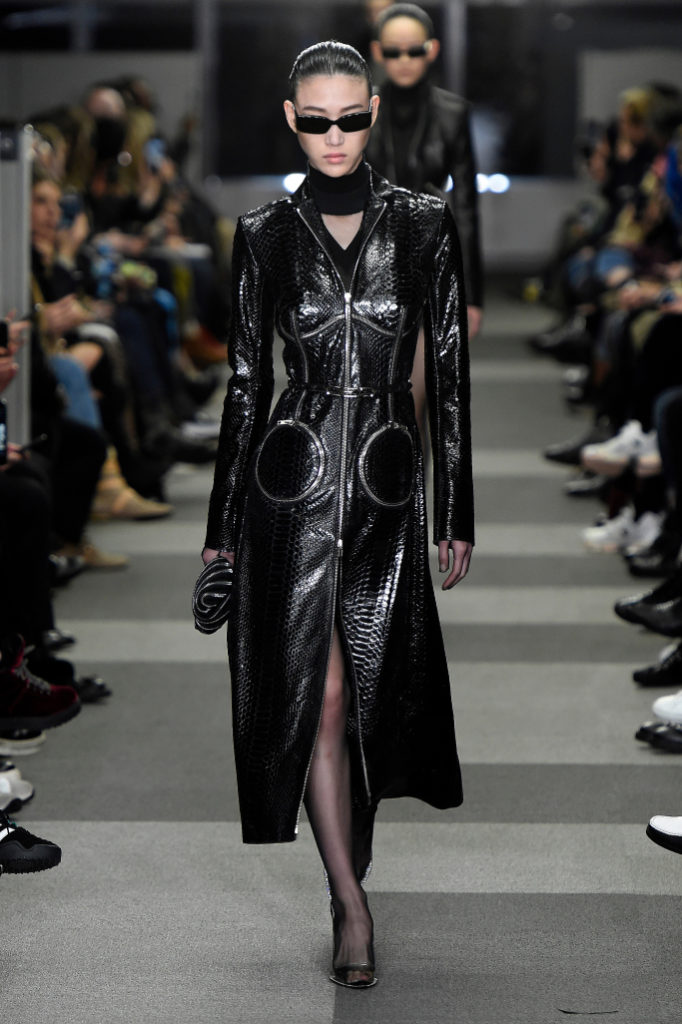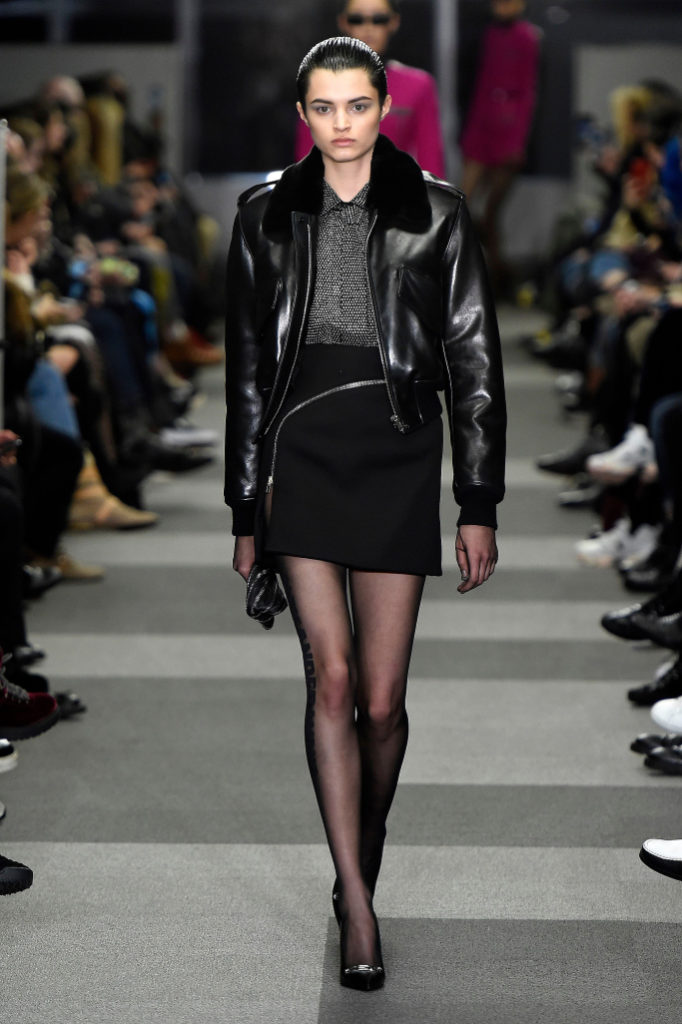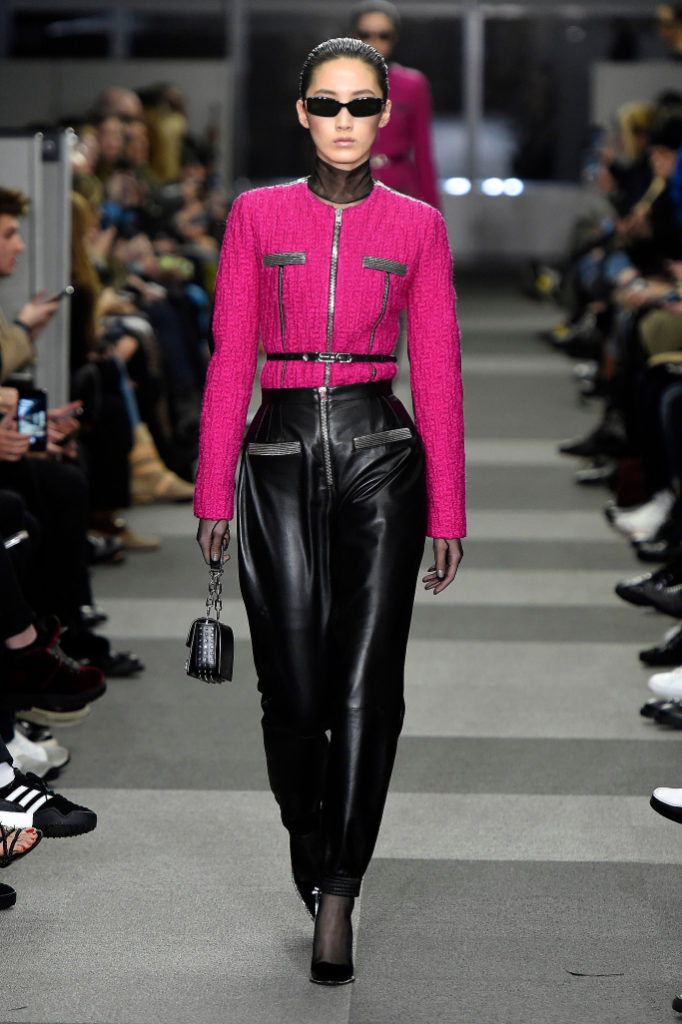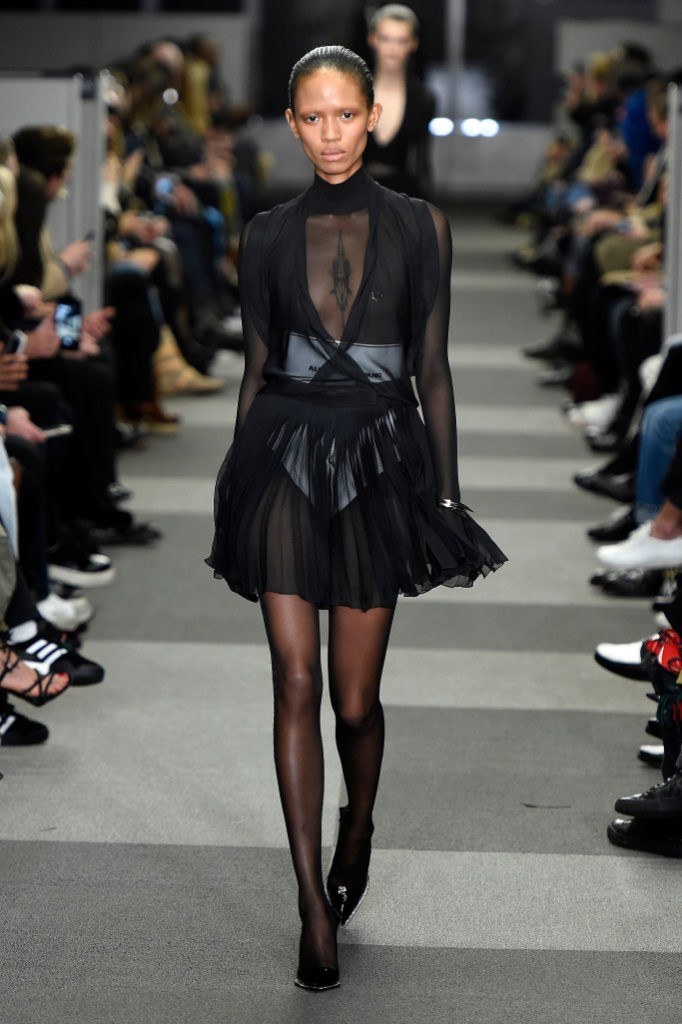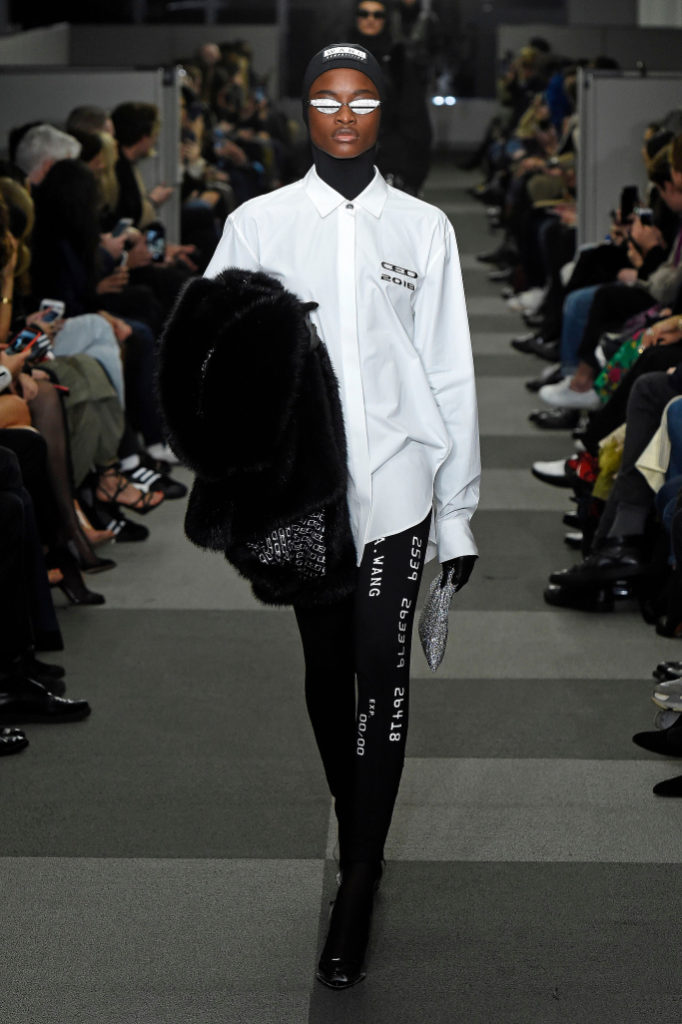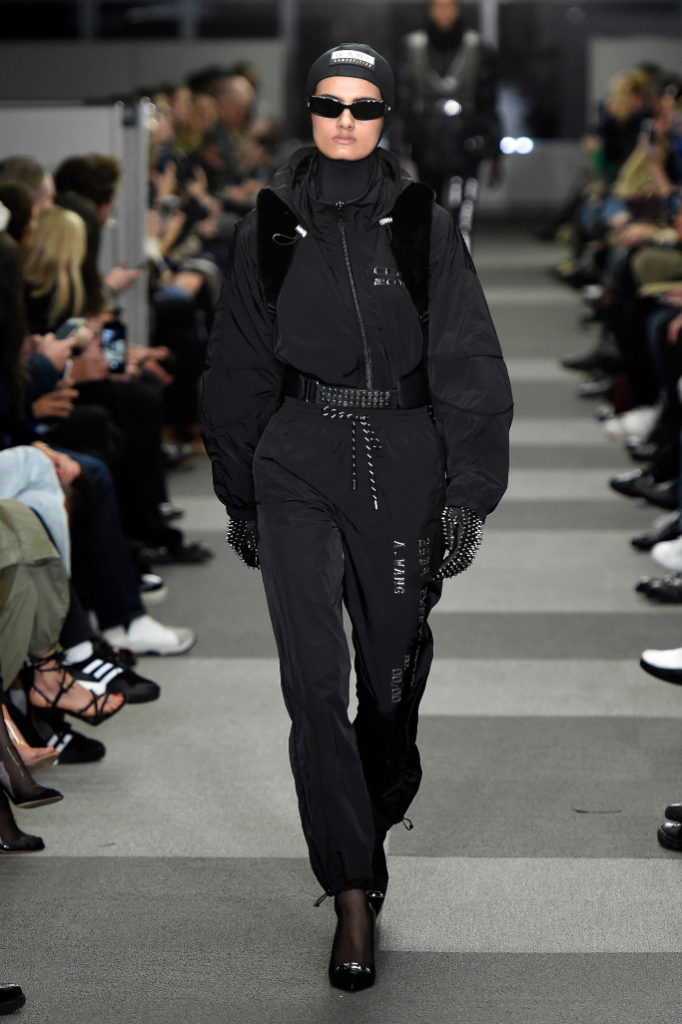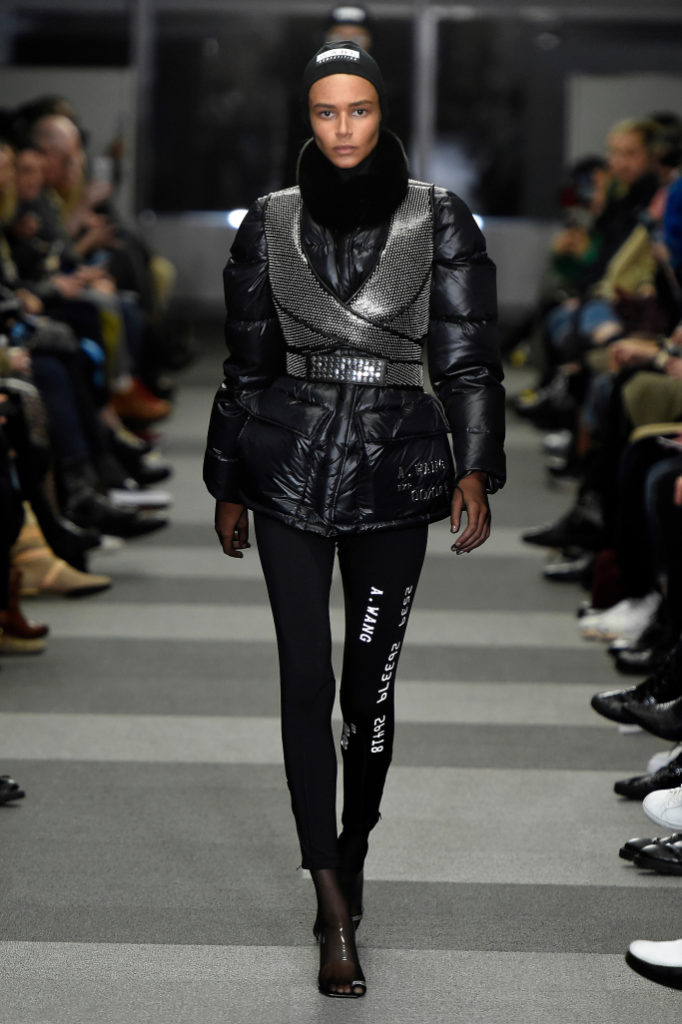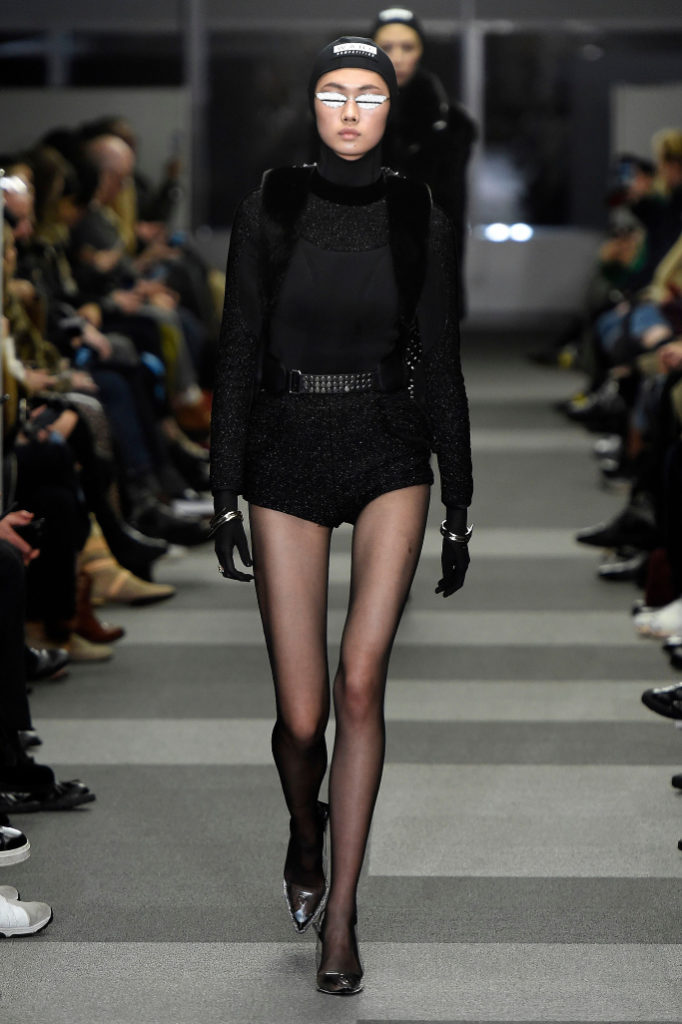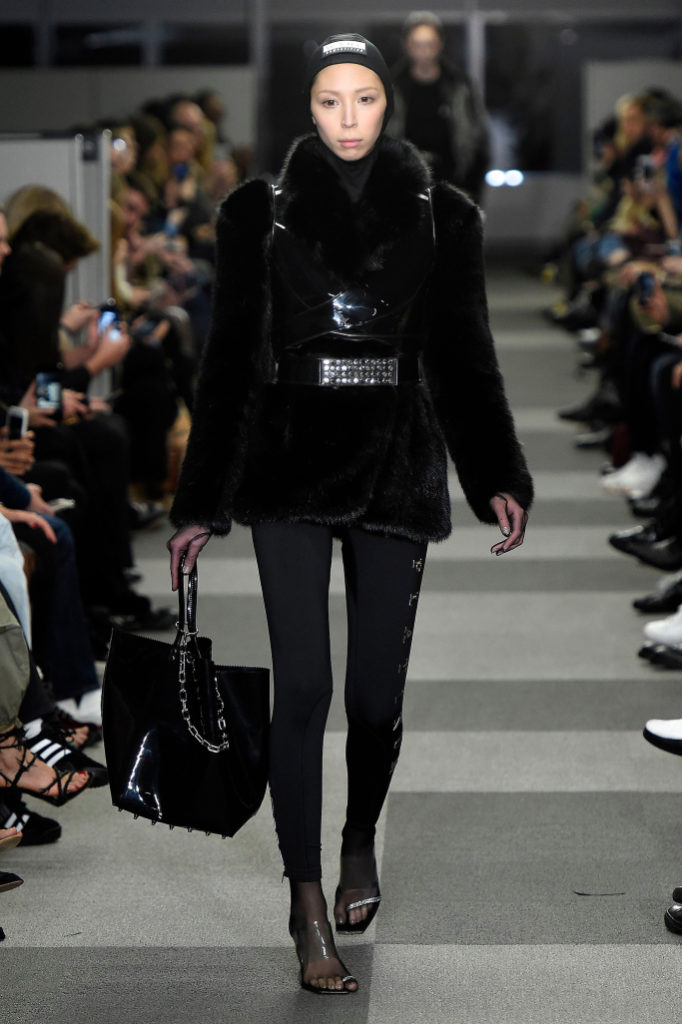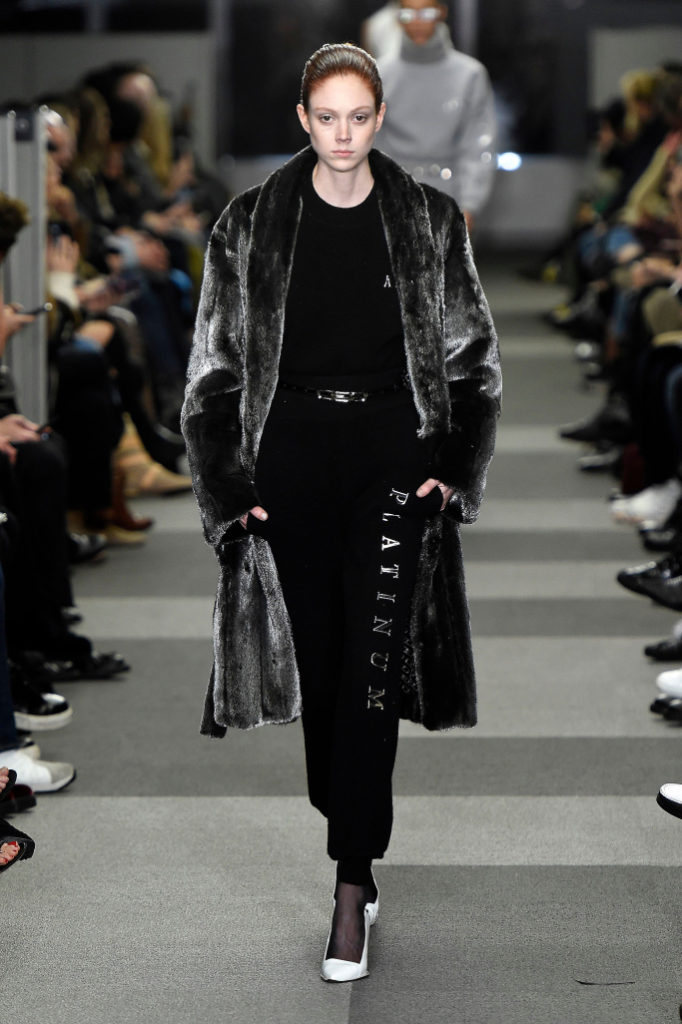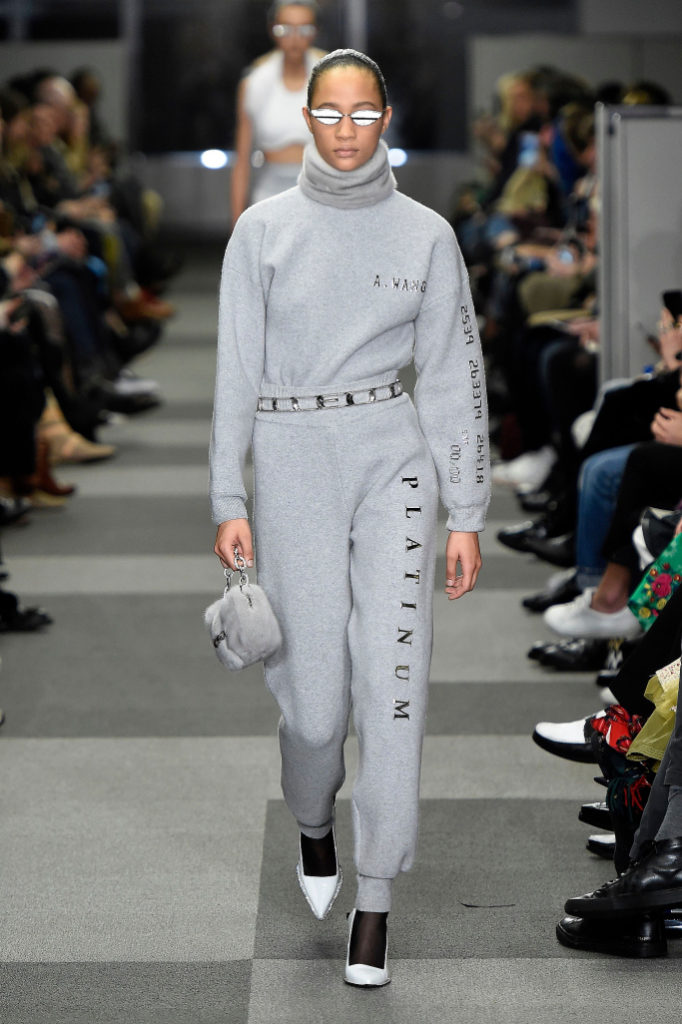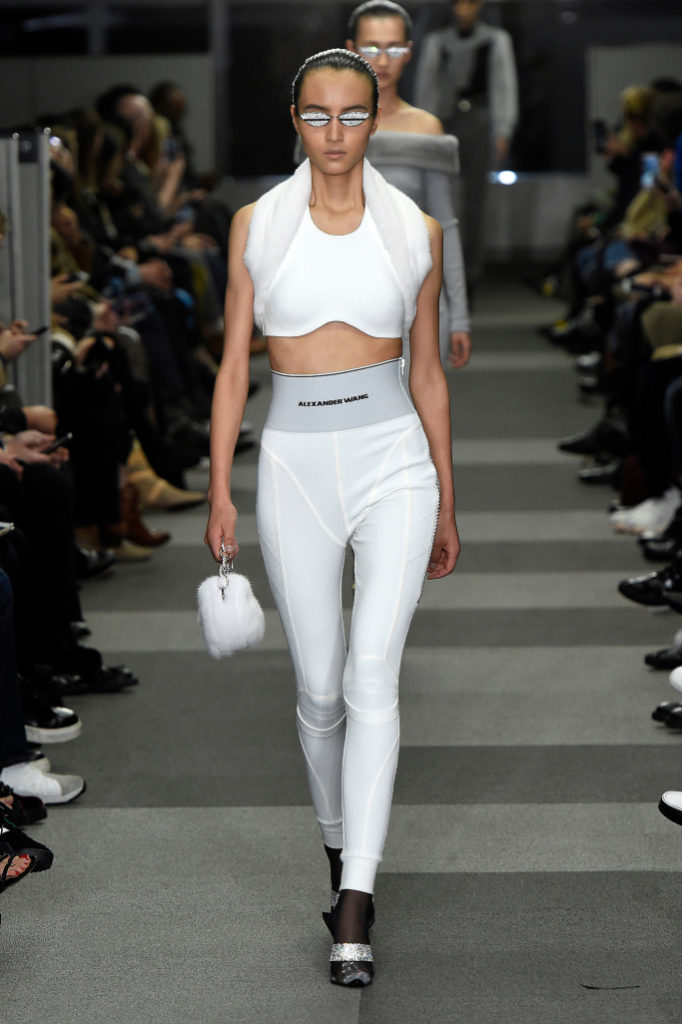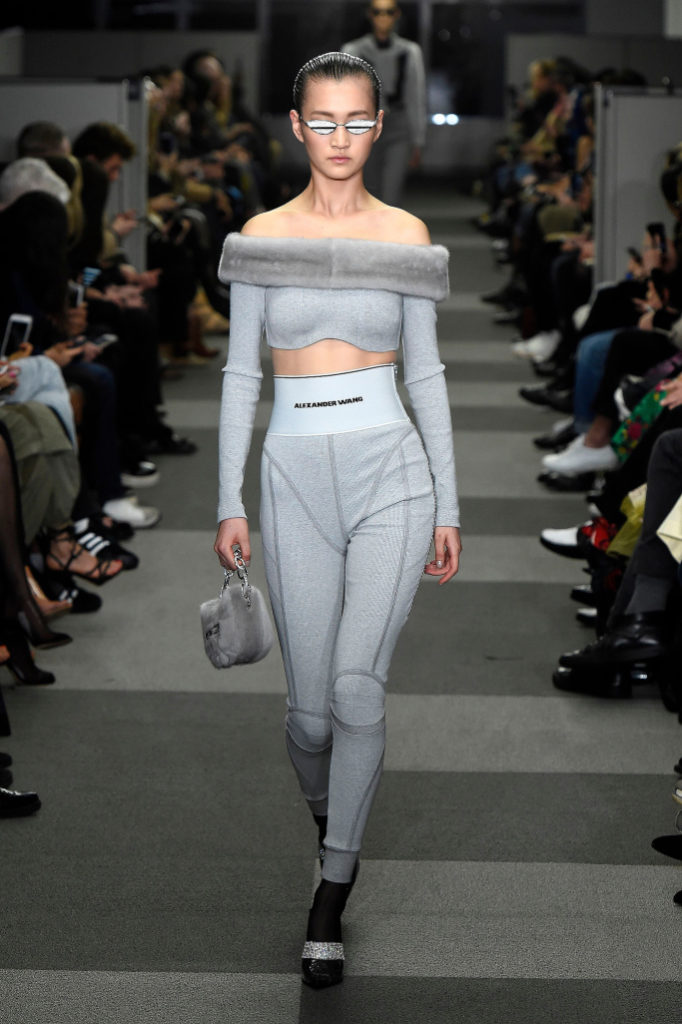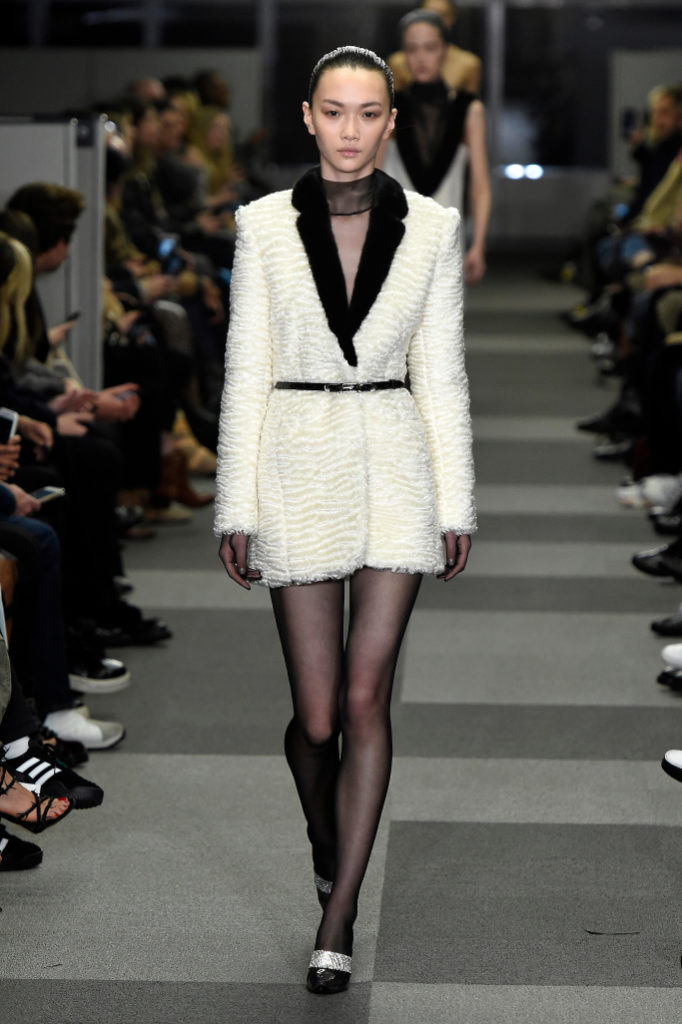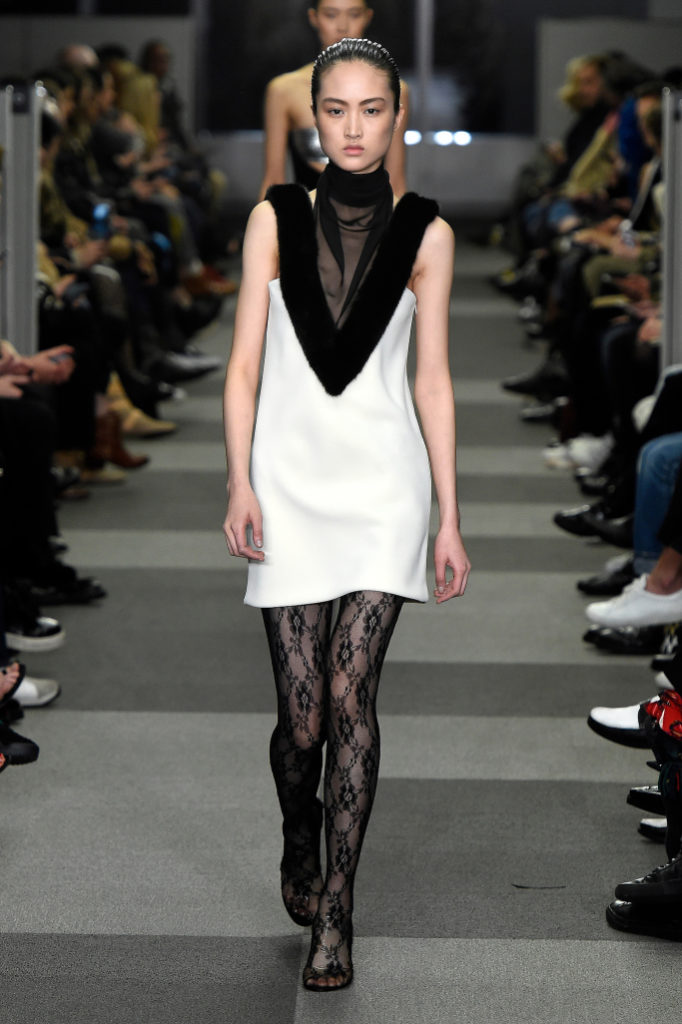 So what if you can't ski?? You can dress the part and summit all your competition. Philip Plein is always one of our favorites for his high-energy, bold styles.  For fall 2018 RTW he redefined aprés-ski with an "up all night" energy.  Fur boots in a range of electric colors, extraordinary ombré fox coats belted with Philip Plein logo belts, and lots of fur accessories pulled it all together. A red shearling with a Philip Plein logo design on the back was as hot as the fire pit at the base of the mountain. Another en fuego piece was his embossed patent leather coat with fox-trimmed hood.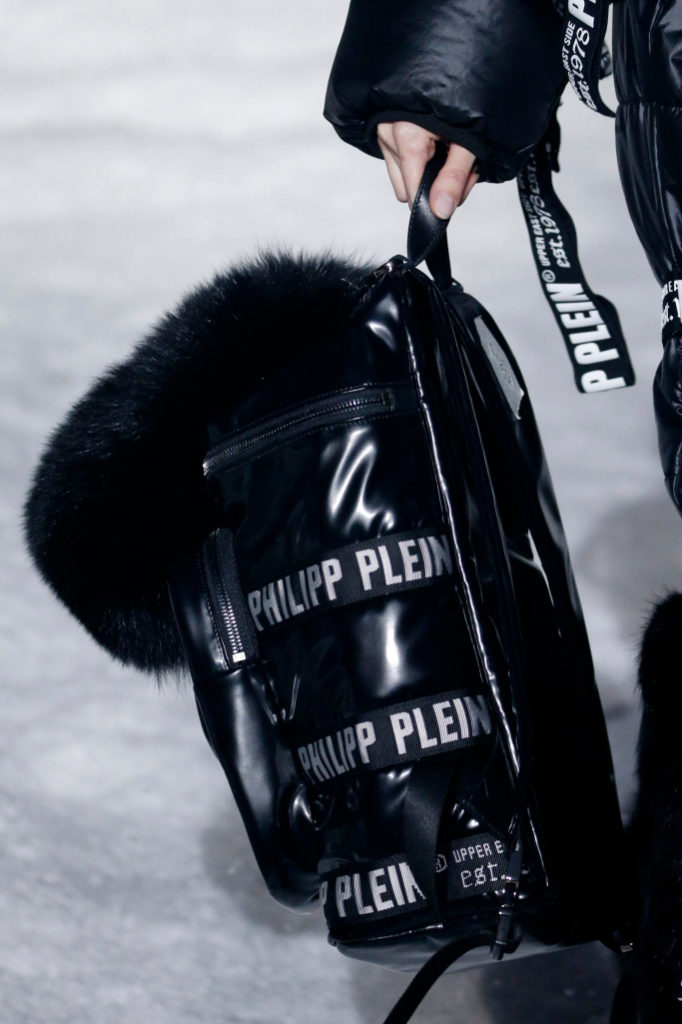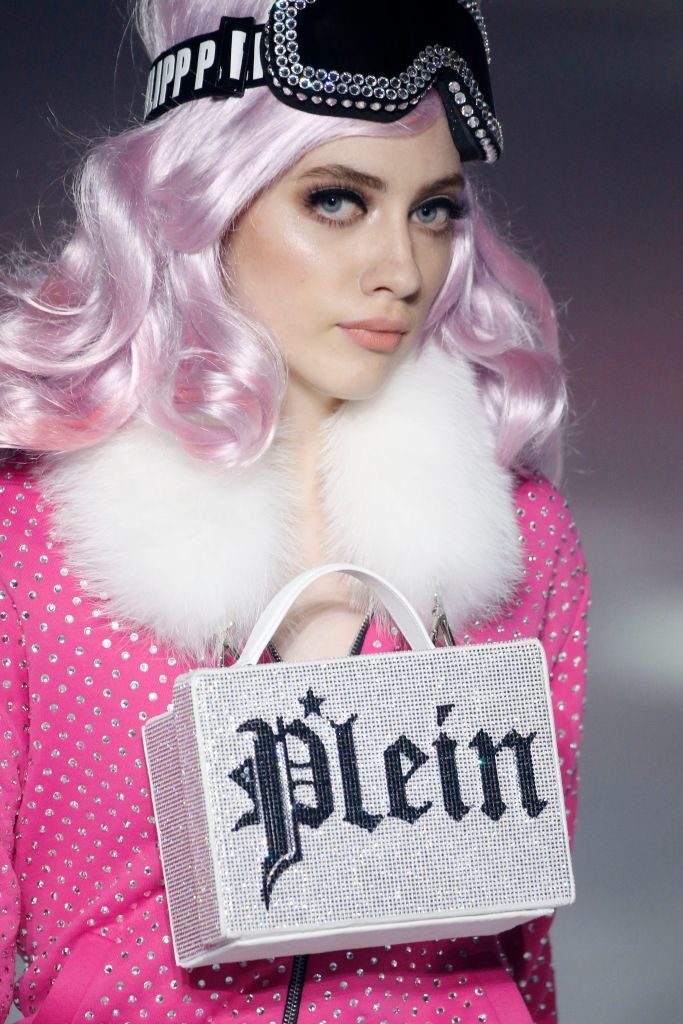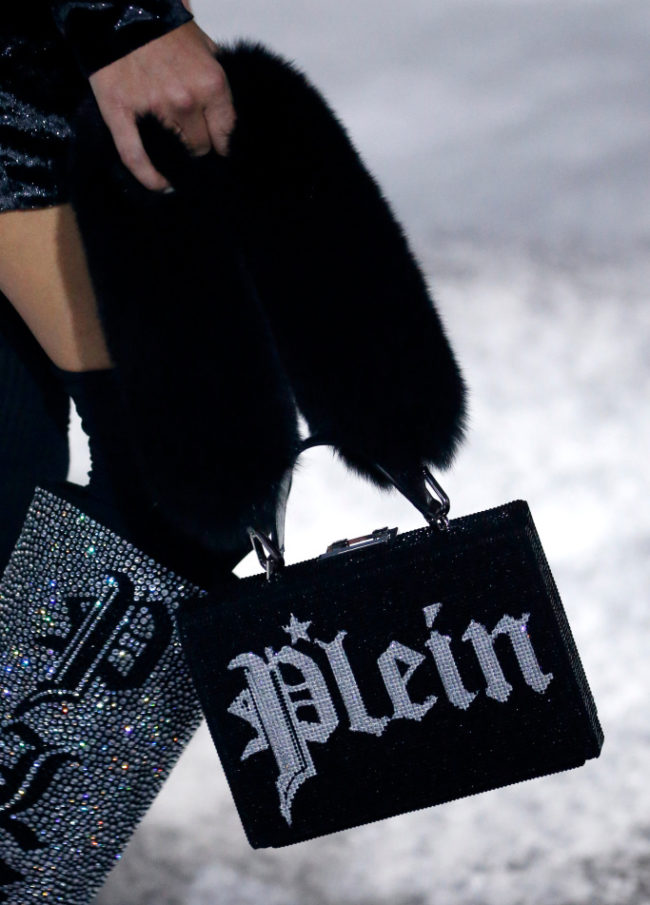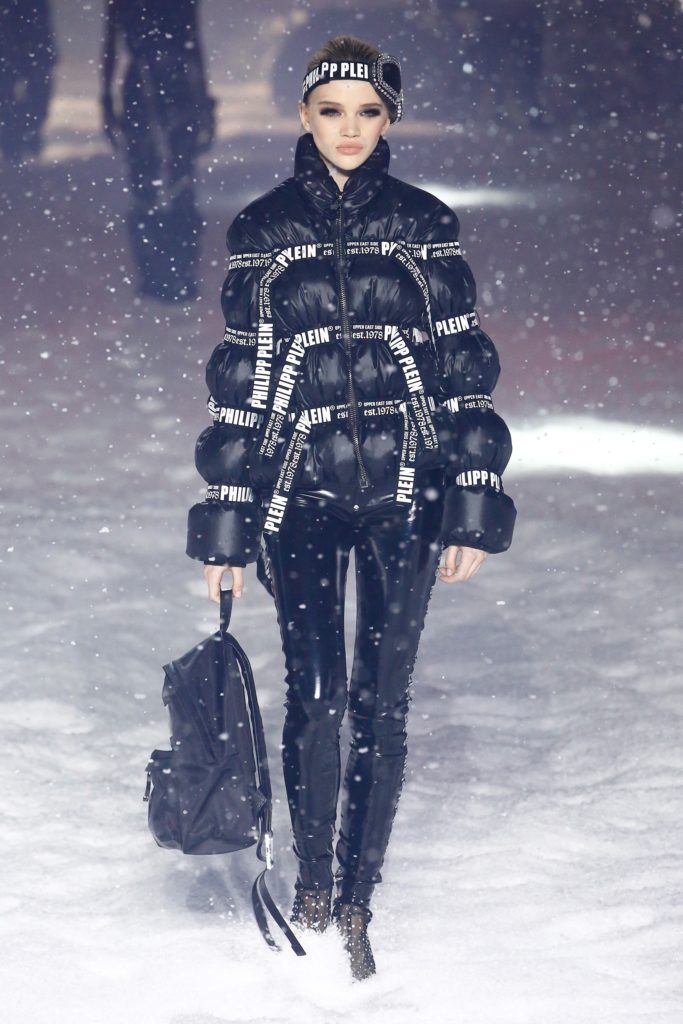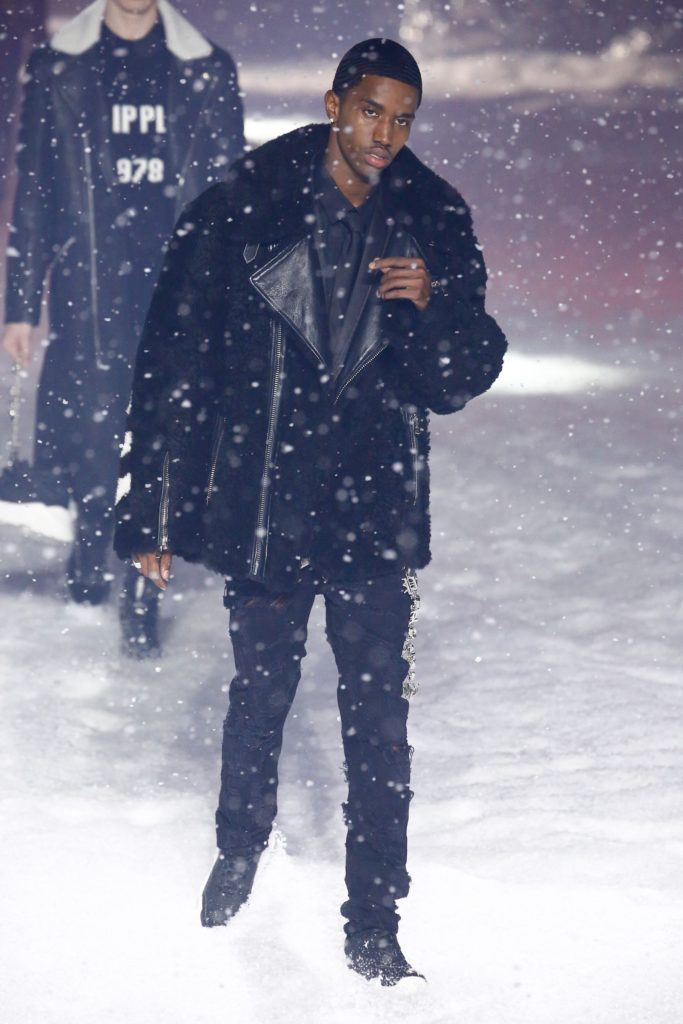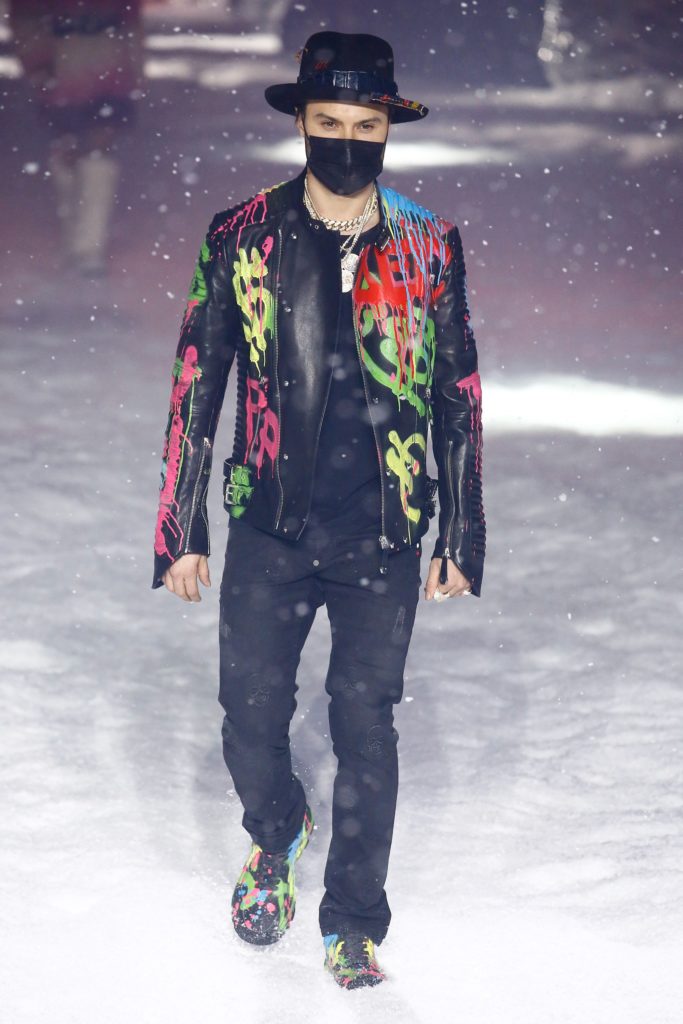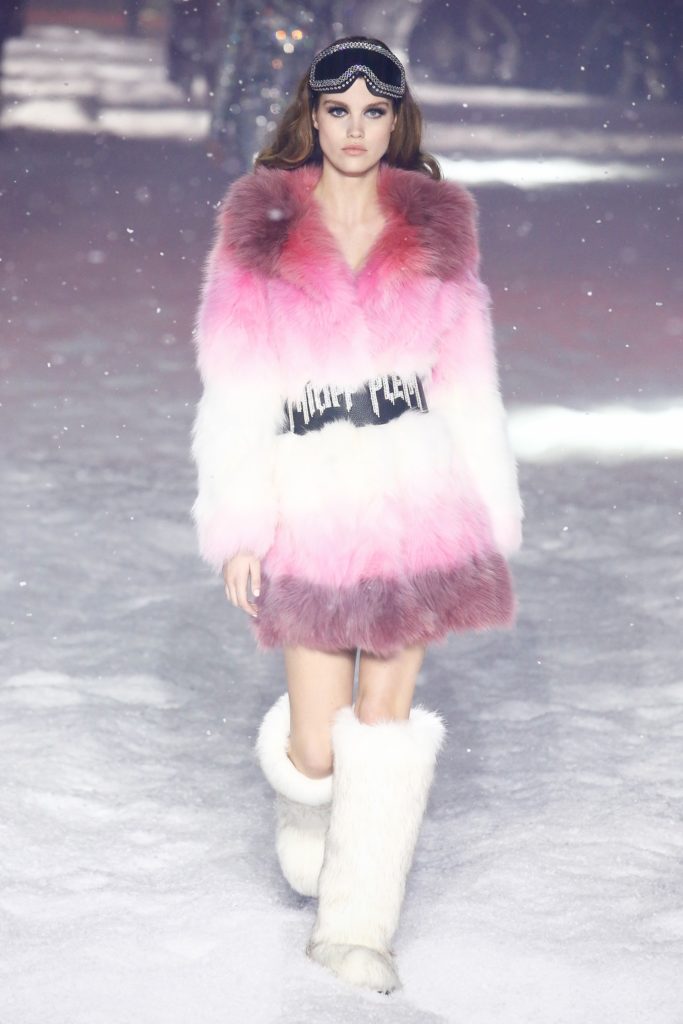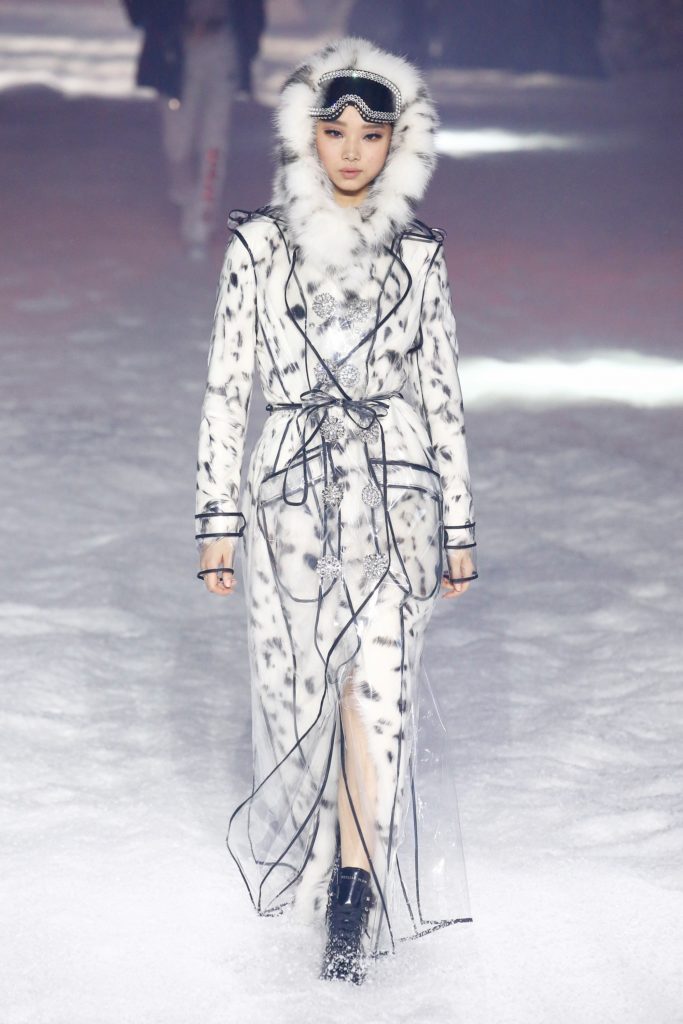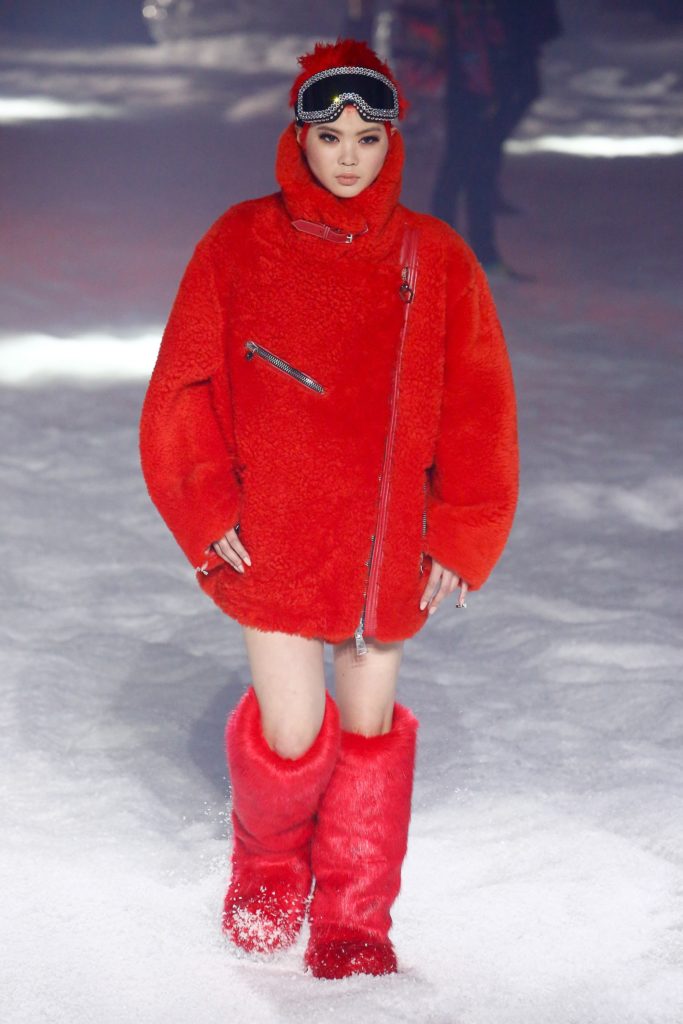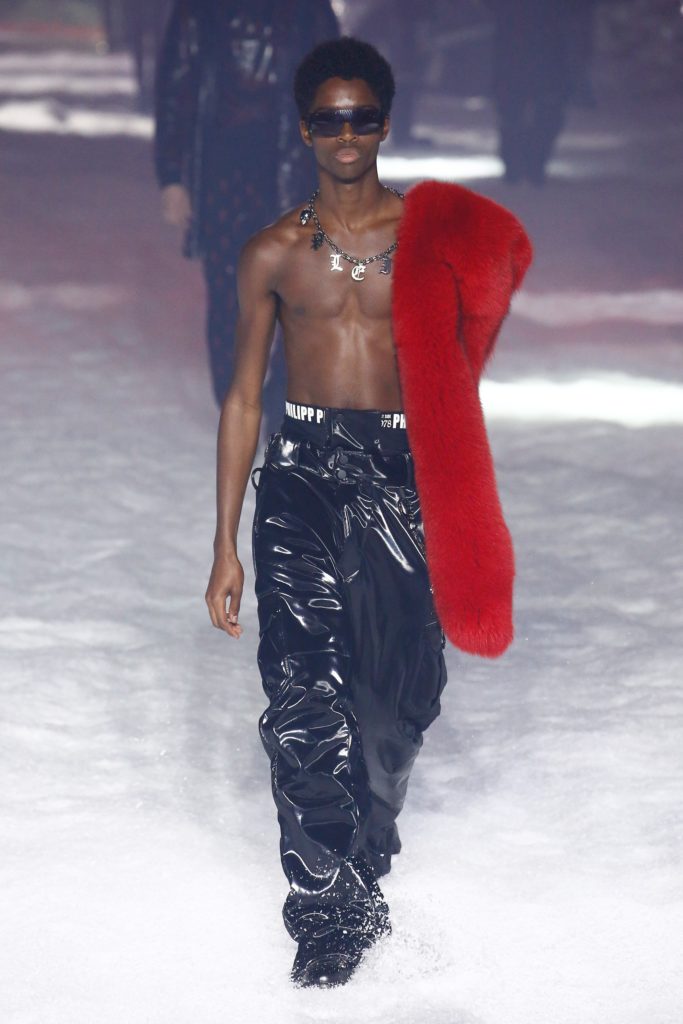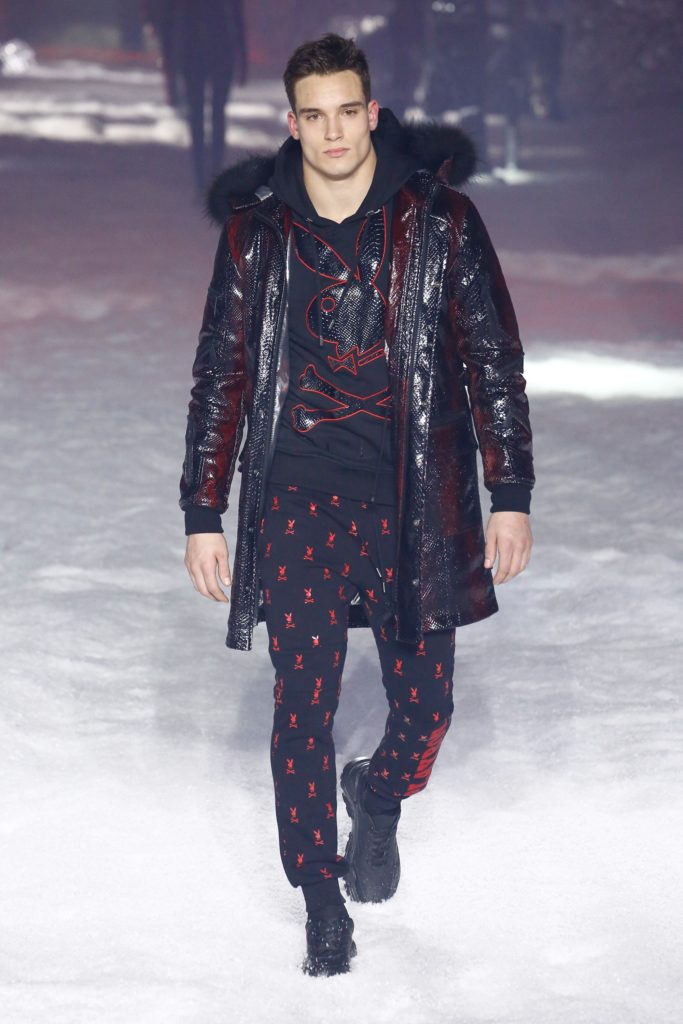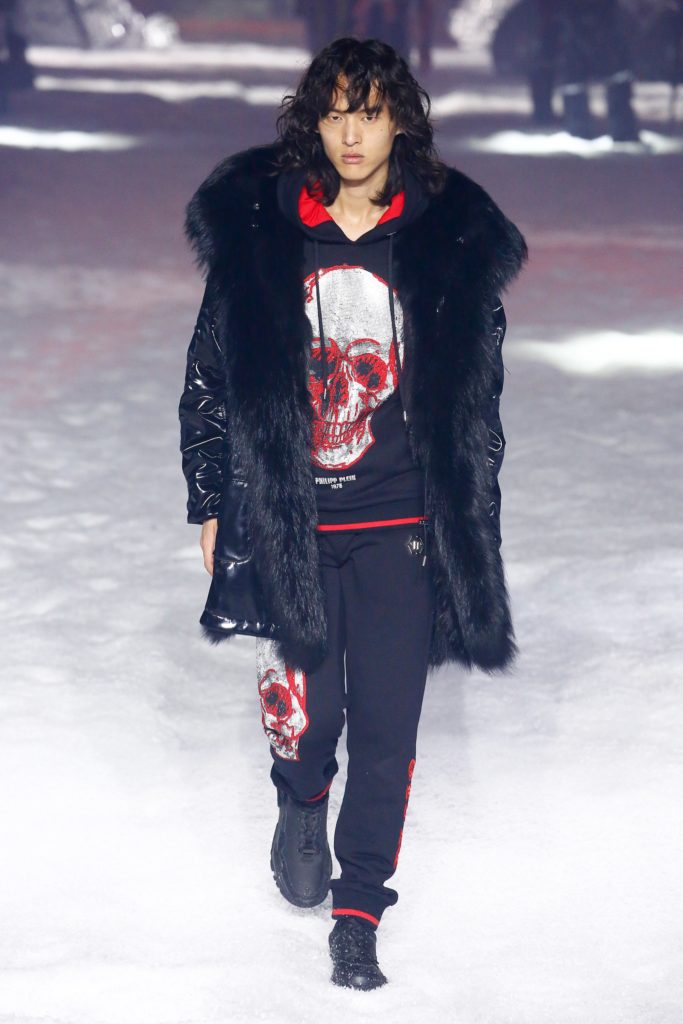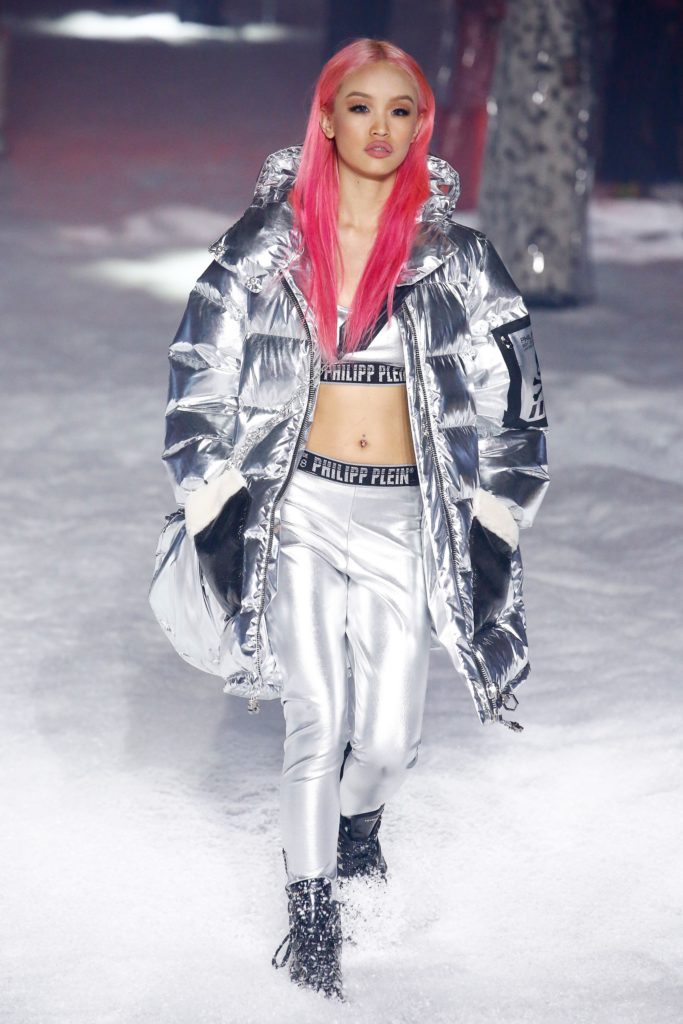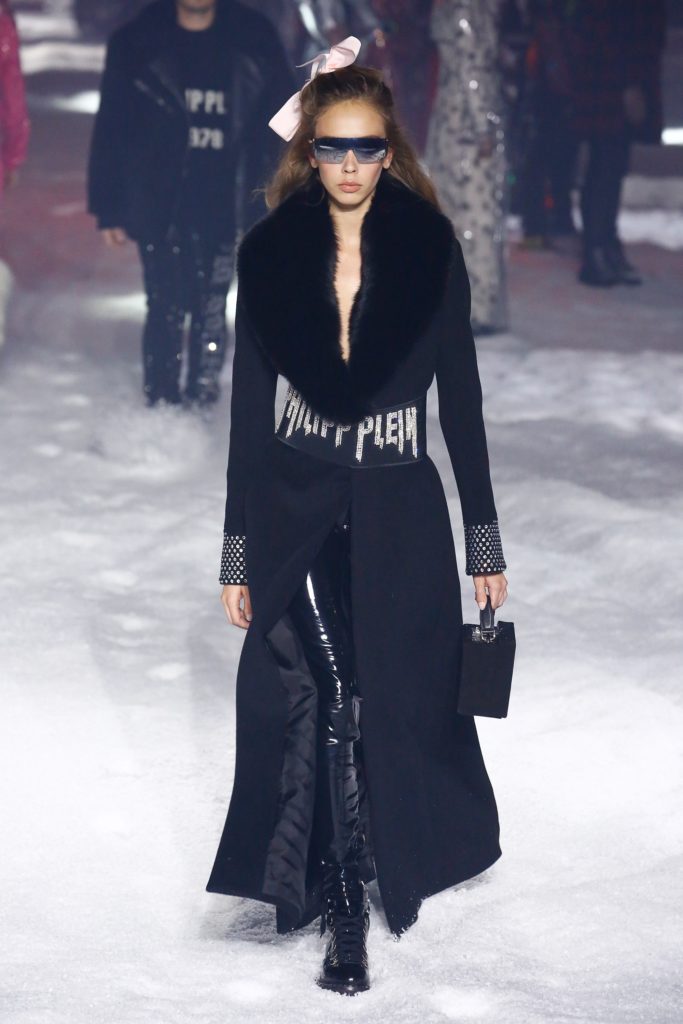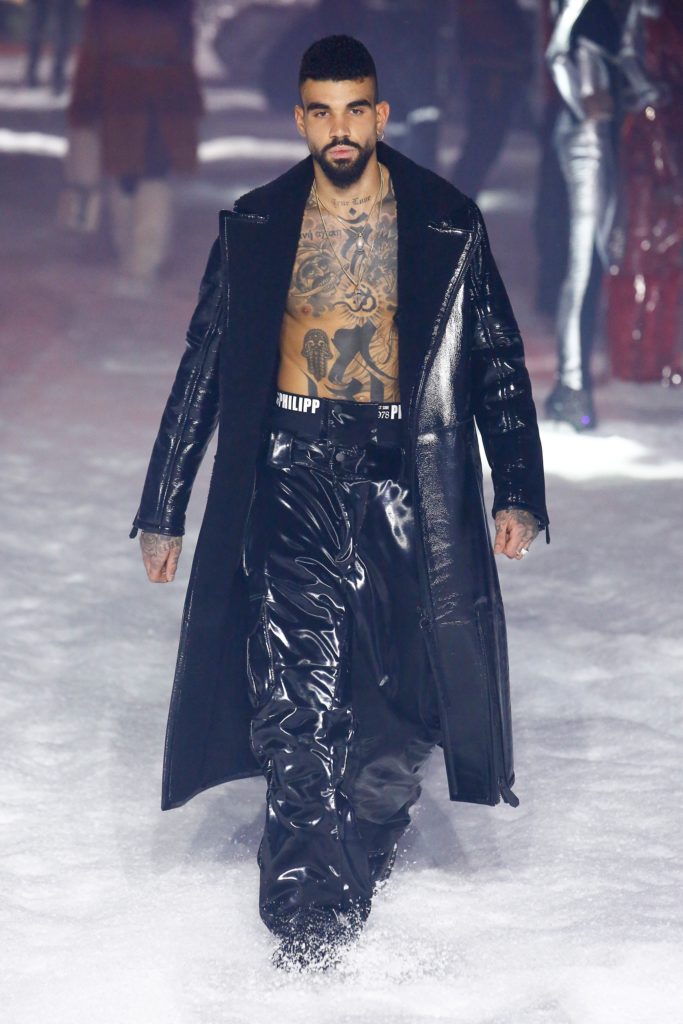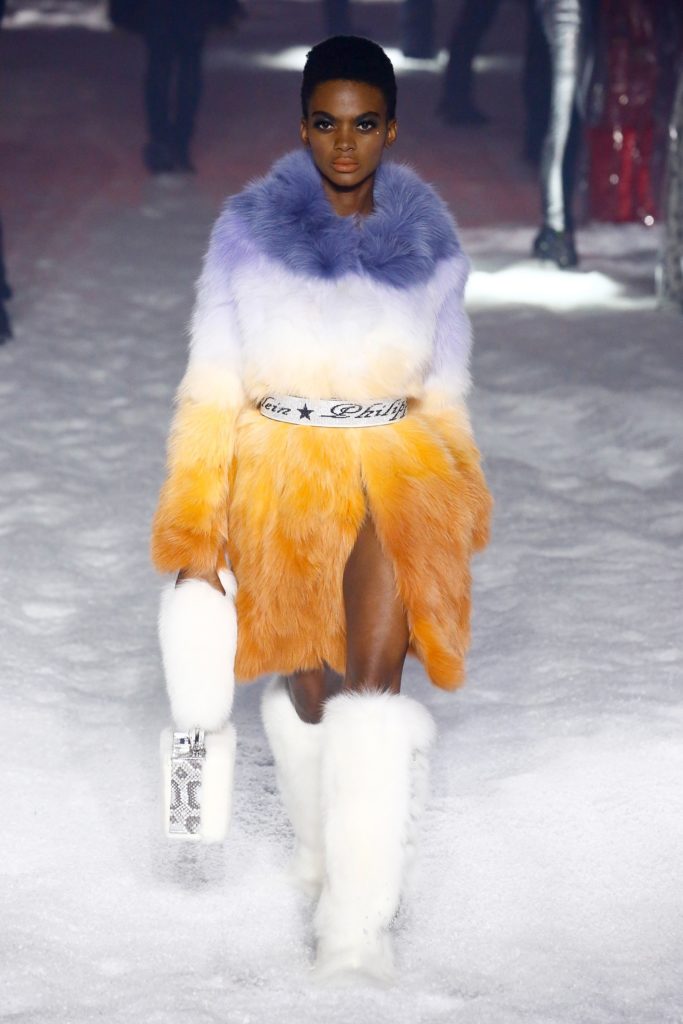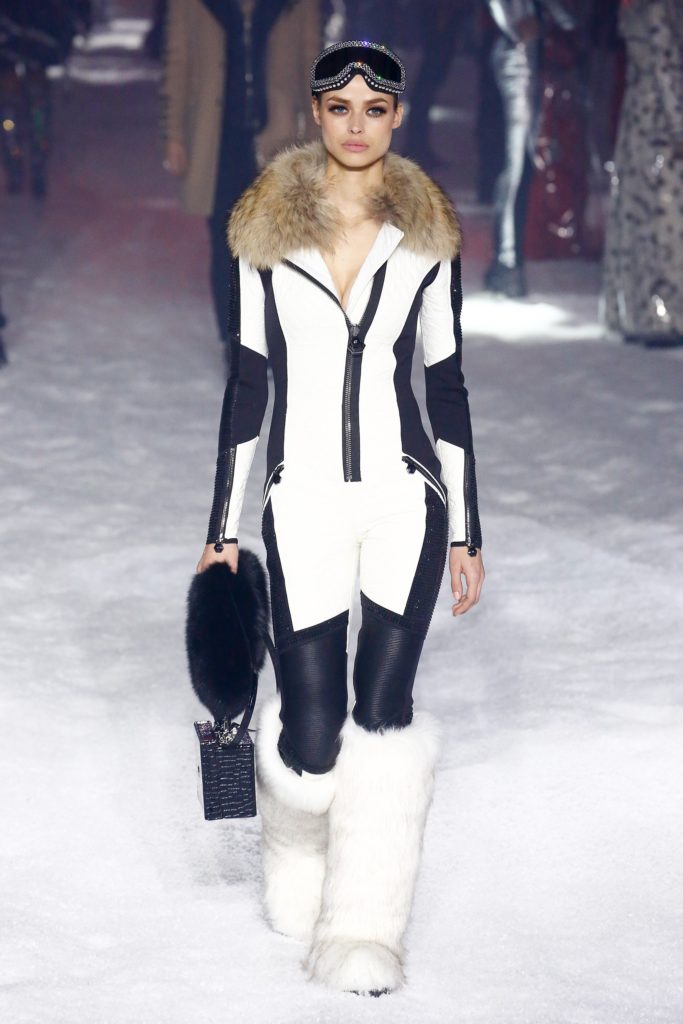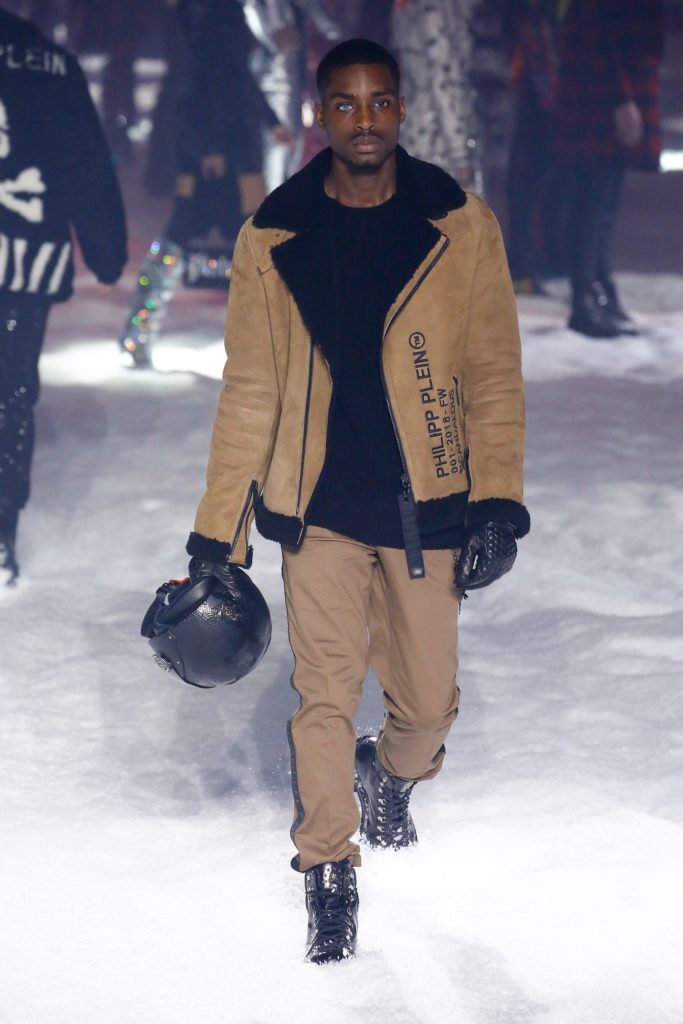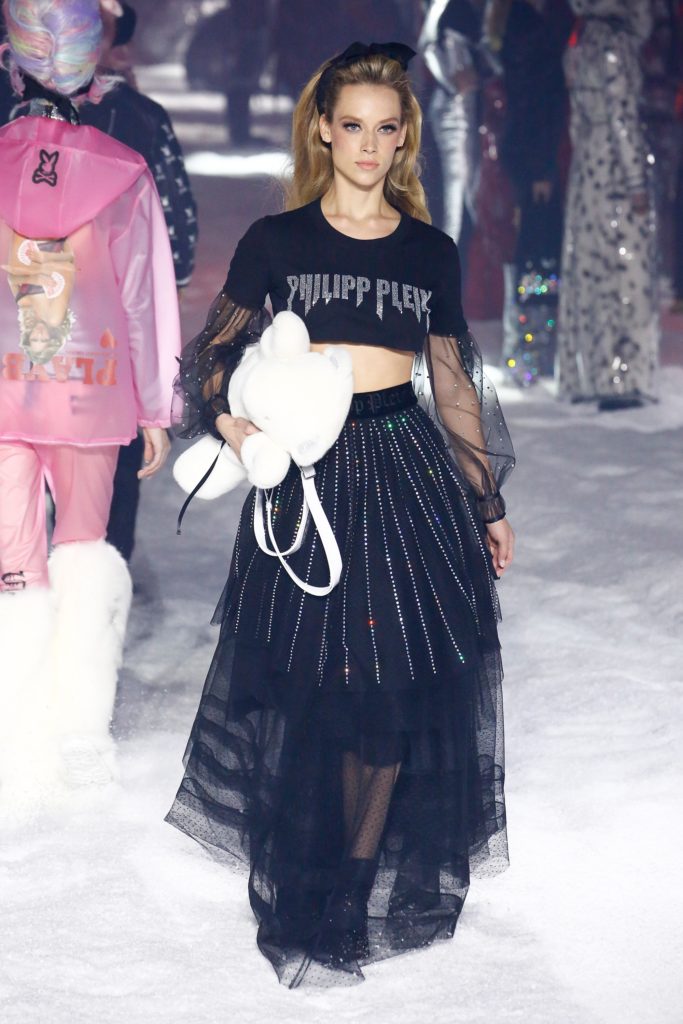 Adrienne Landau has done it again for fall 2018!  Season after season she delivers effortlessly chic fur fashions with just the right edge.  Confetti colored, voluminous fox chubby coats were almost more eye candy than we could handle. We loved the bold use of color in richly dyed raccoon coats of deep red and purple and a multi-colored fox patchwork coat. Even the burst of bright orange inserted into the grey and white Tibetan lamb jacket was an unexpected surprise. For our superhero girls, try a camo print rabbit jacket on for some body armor.  Thanks Adrienne!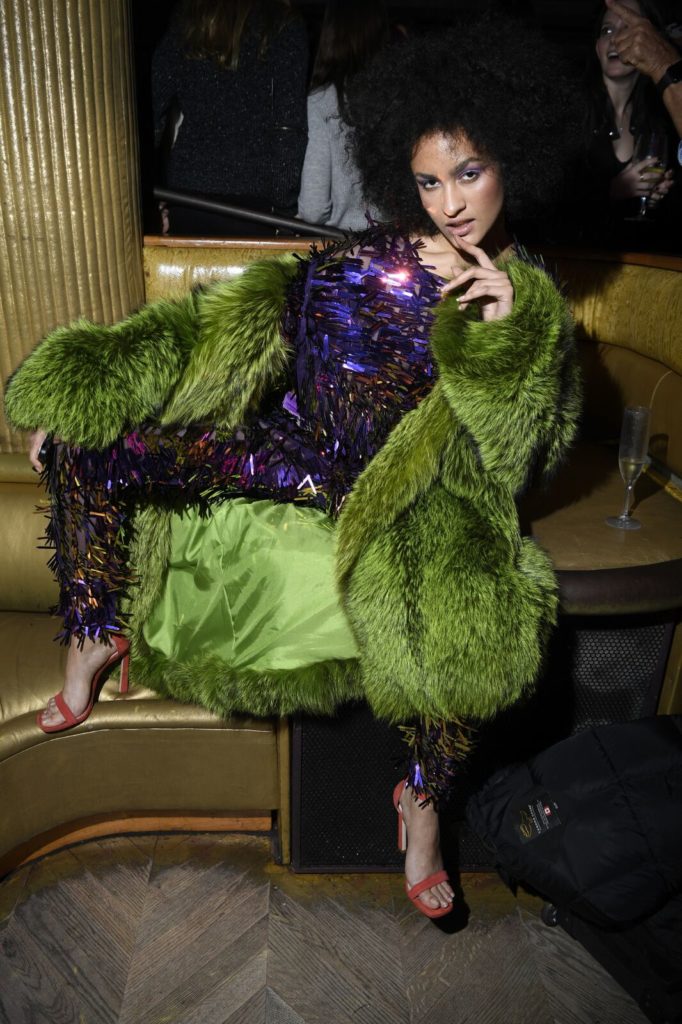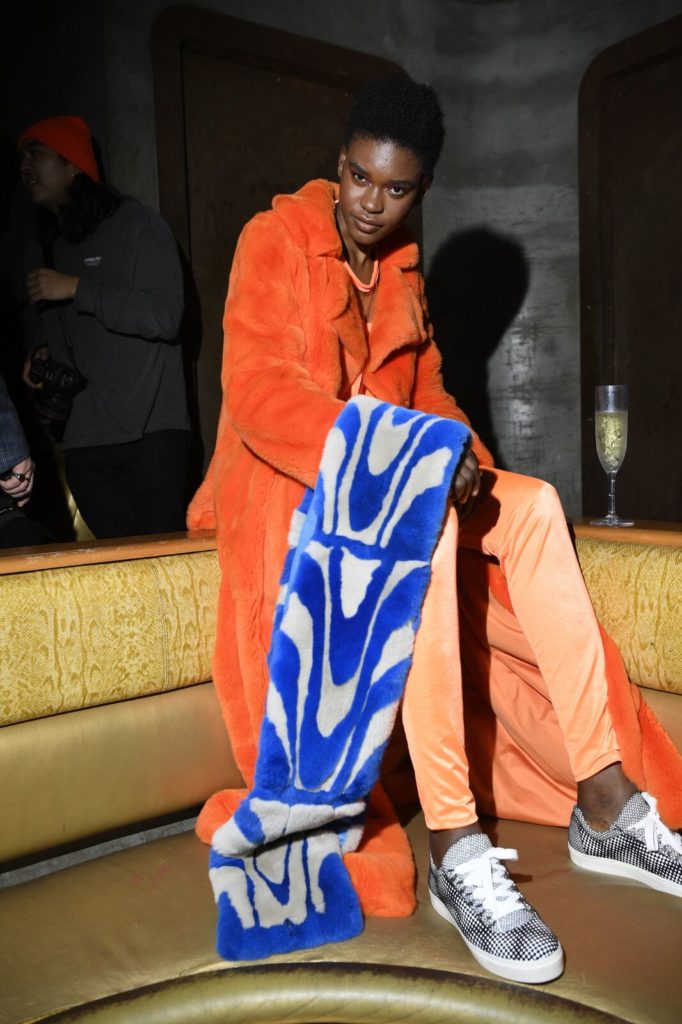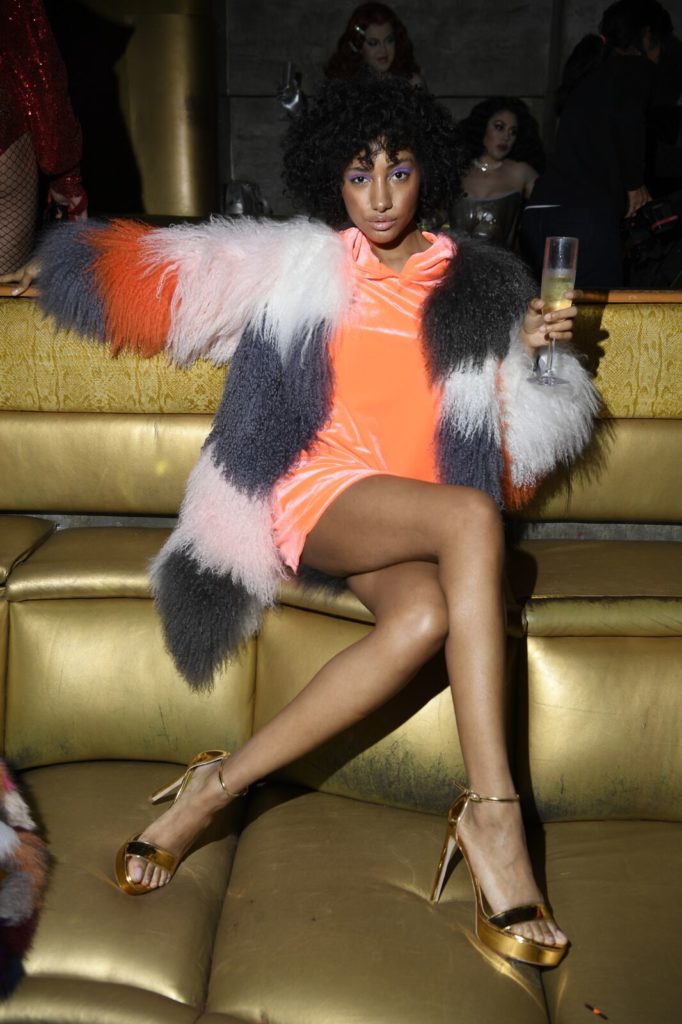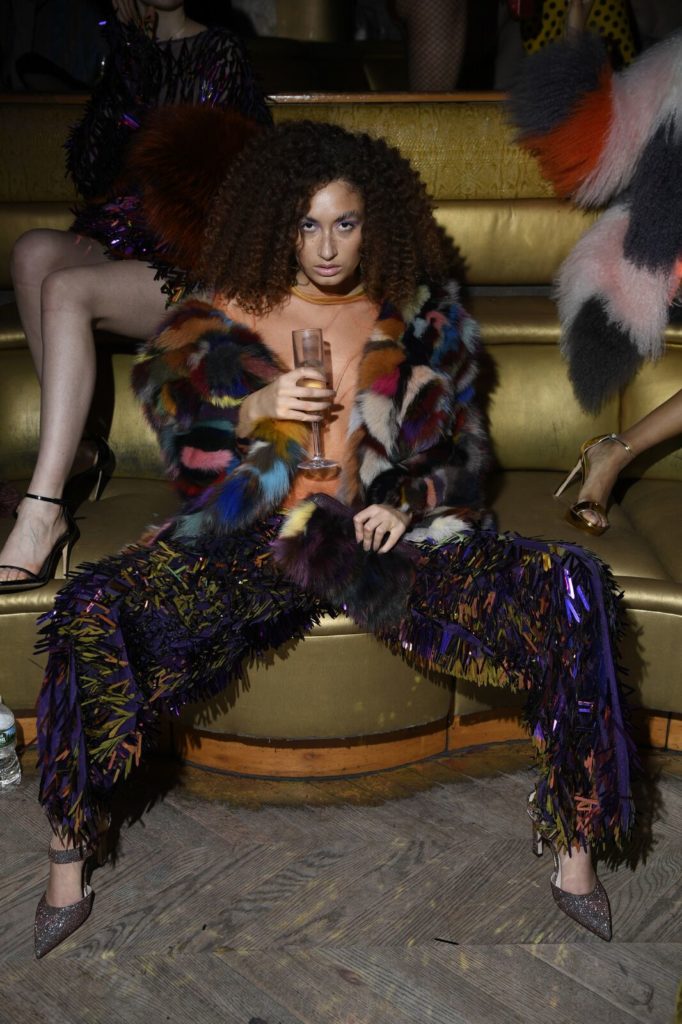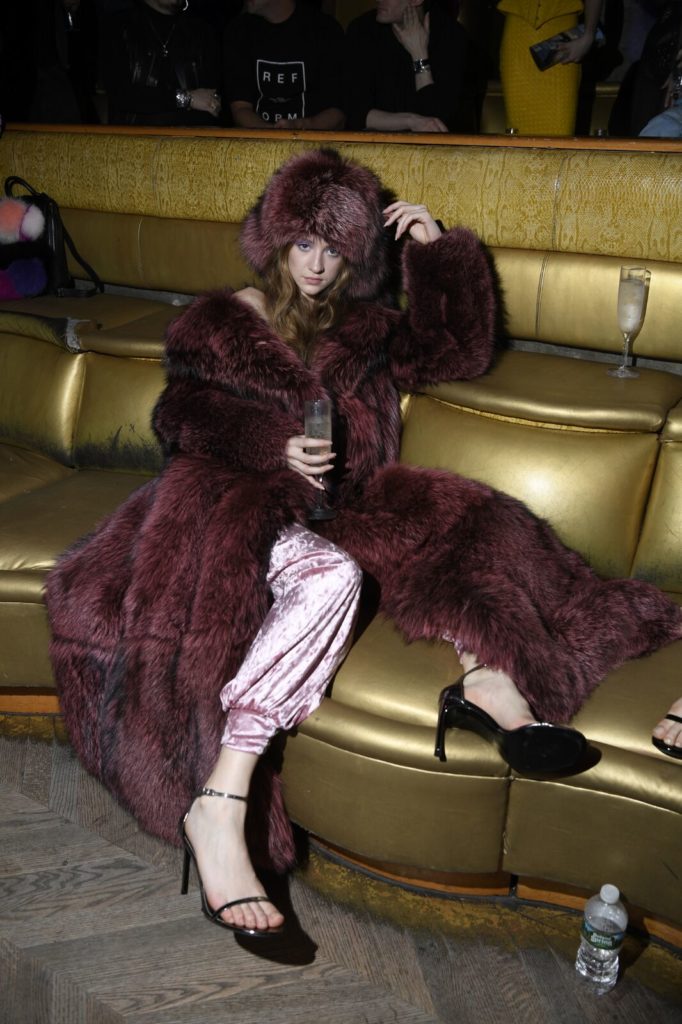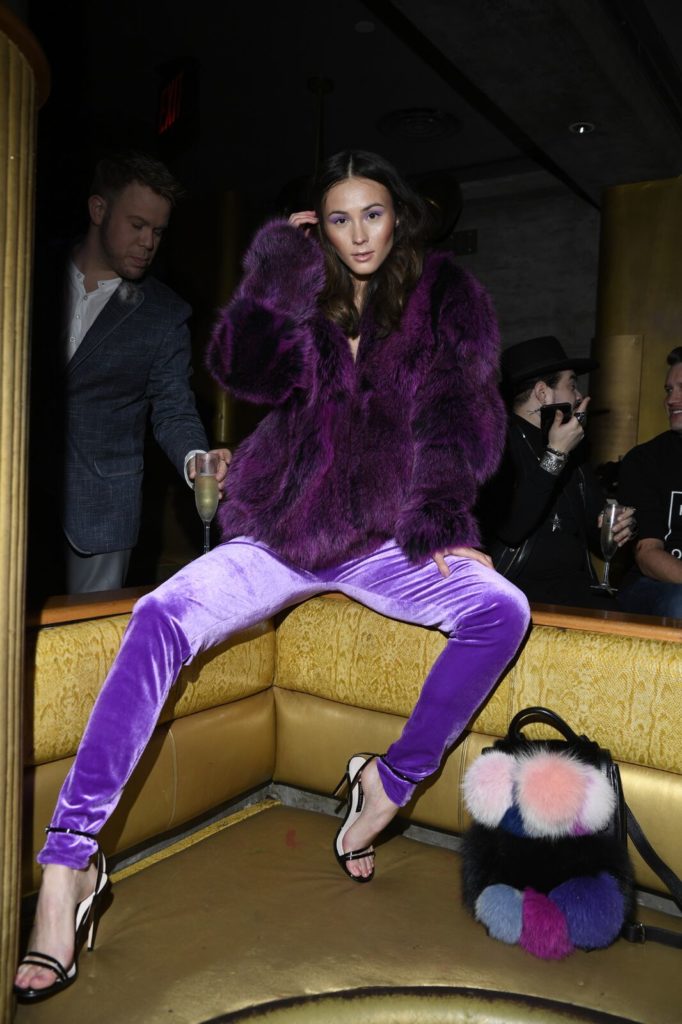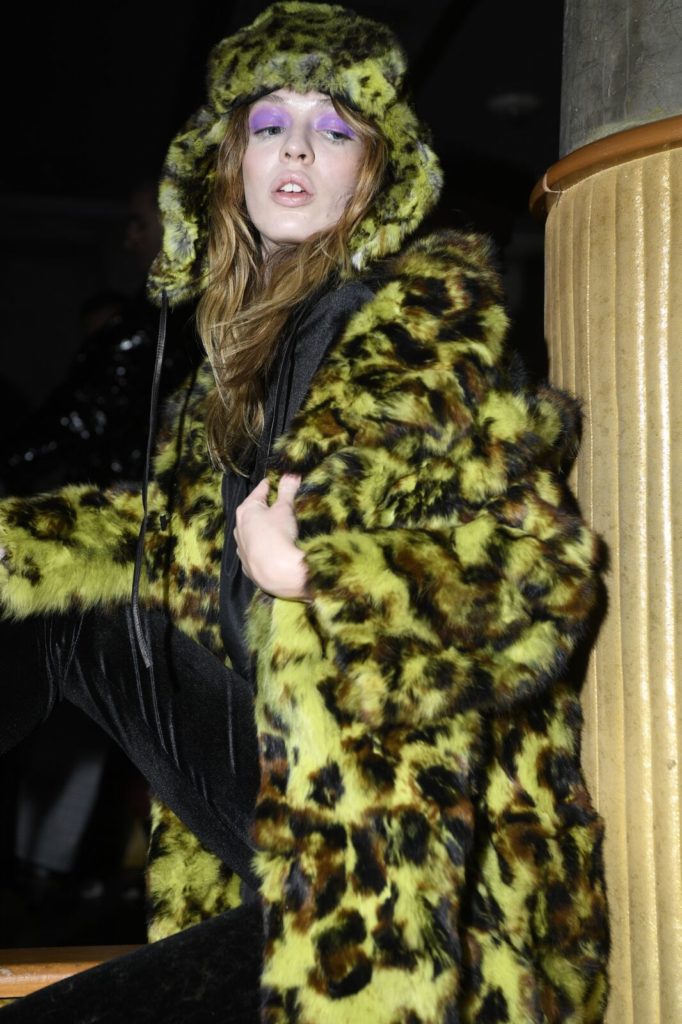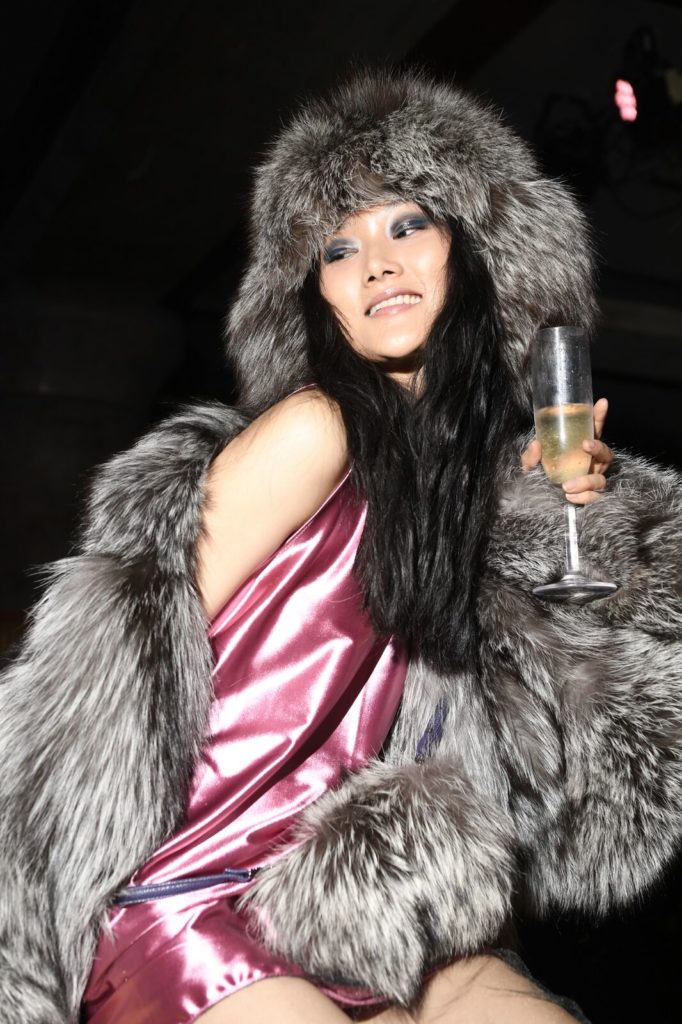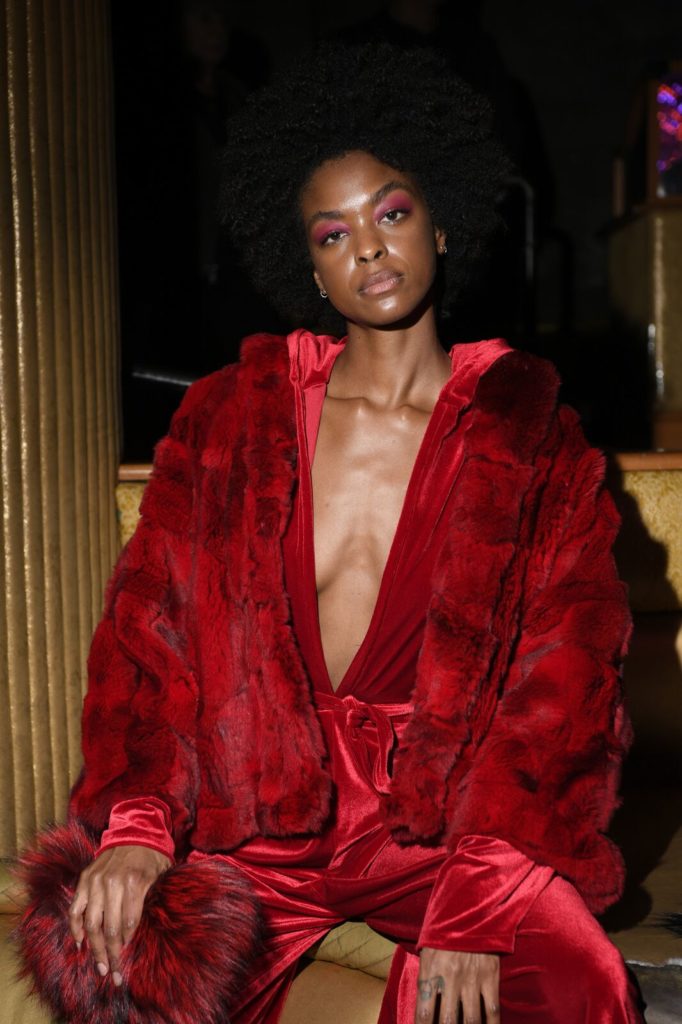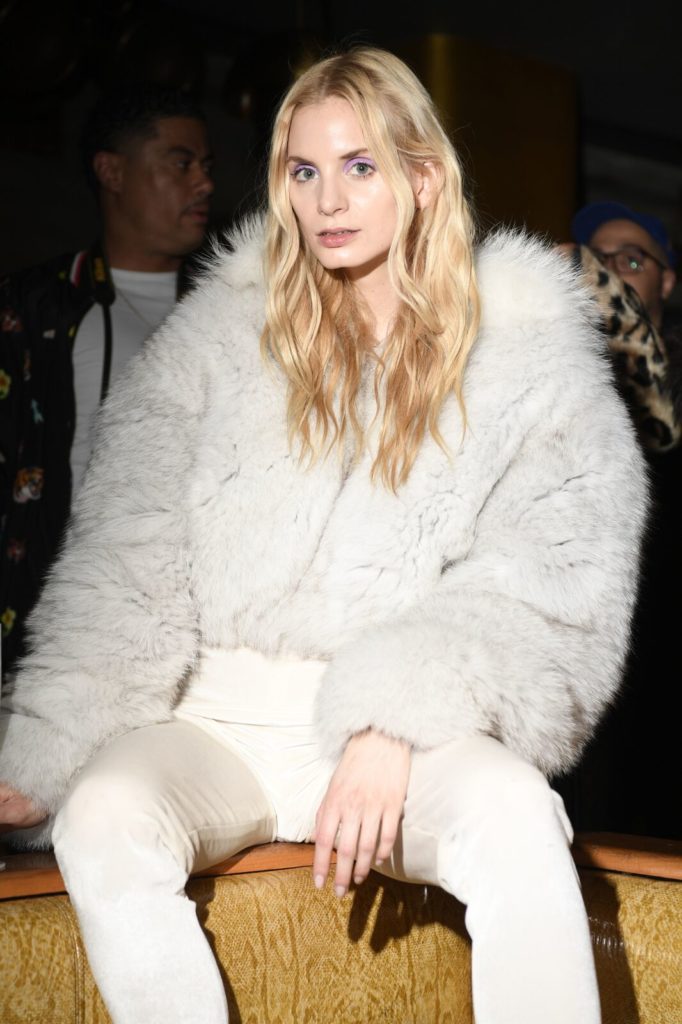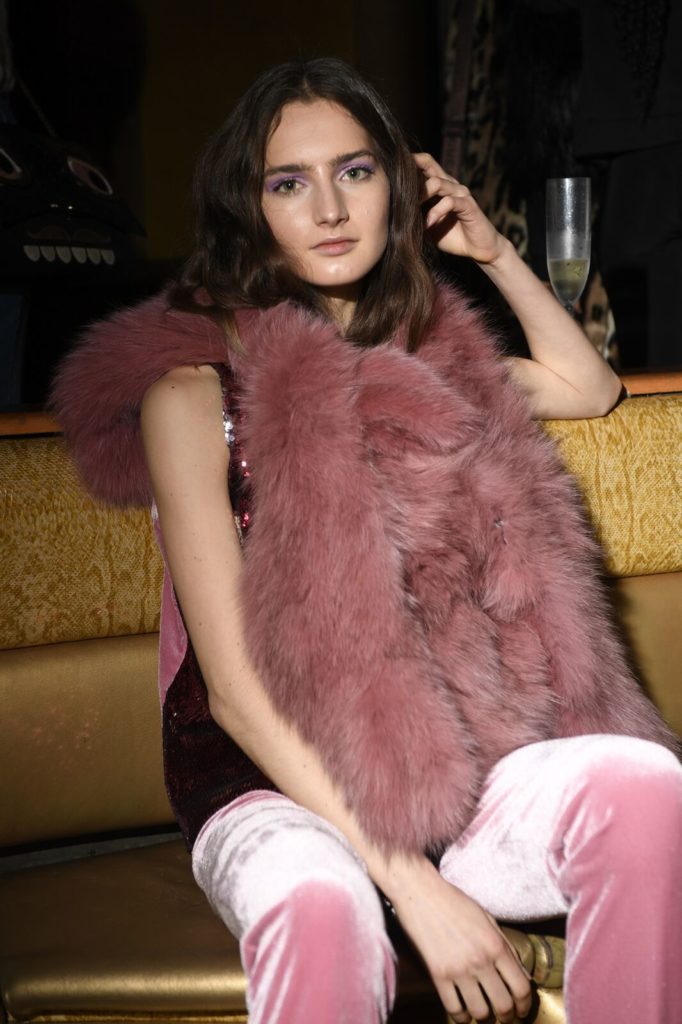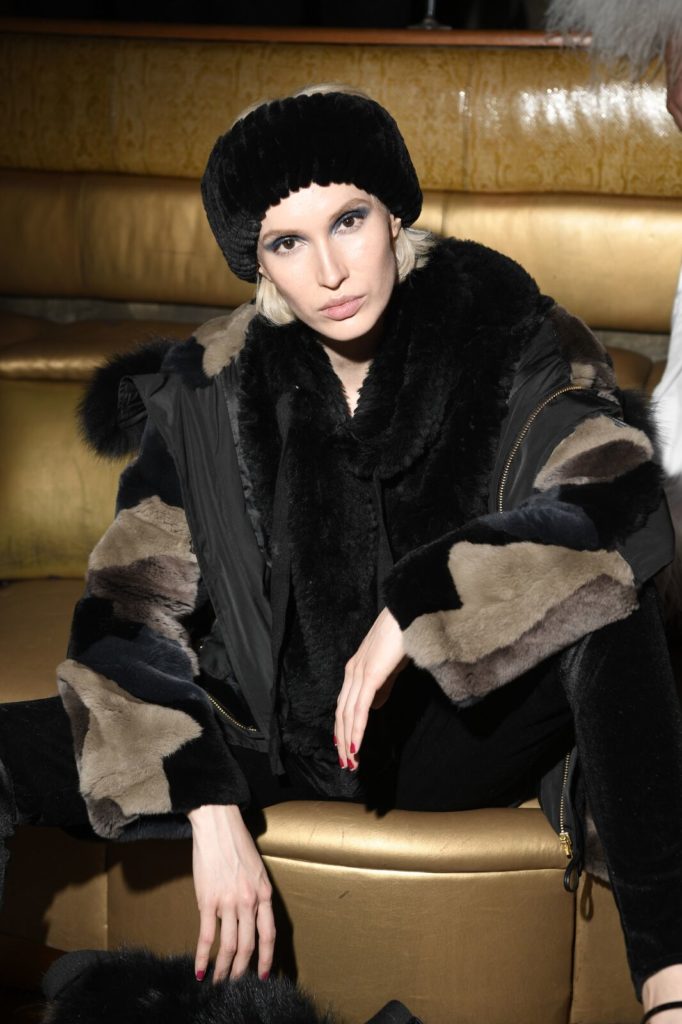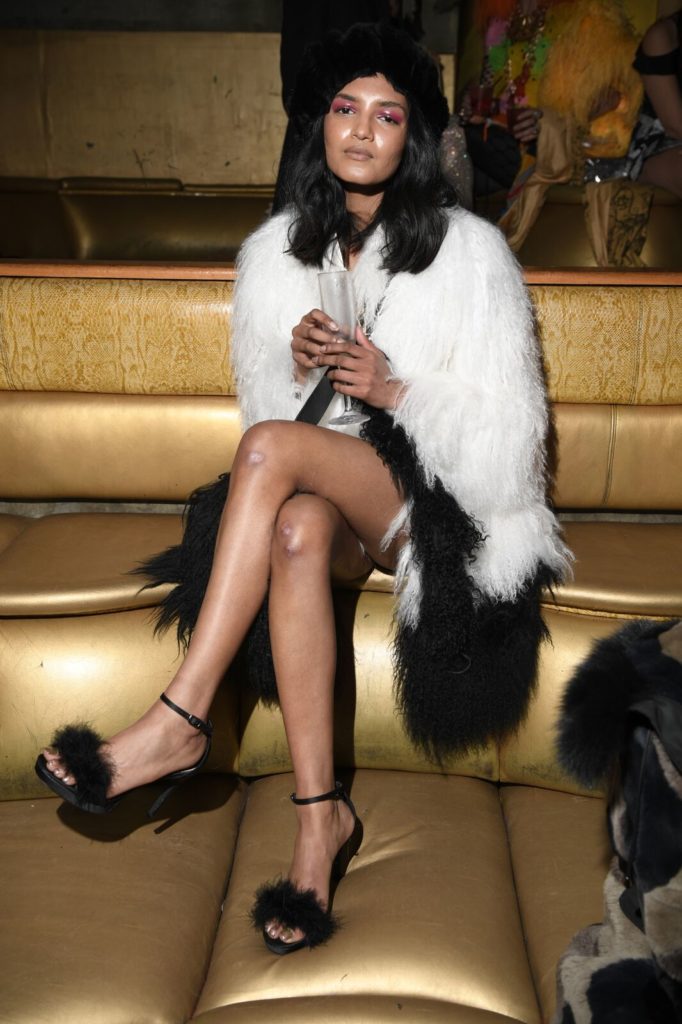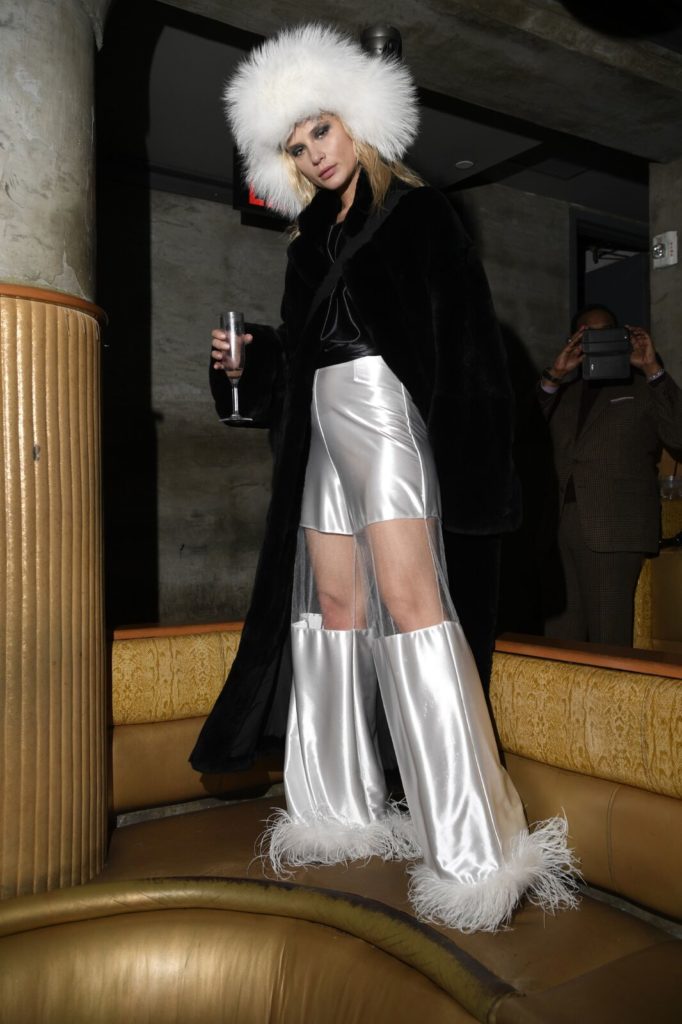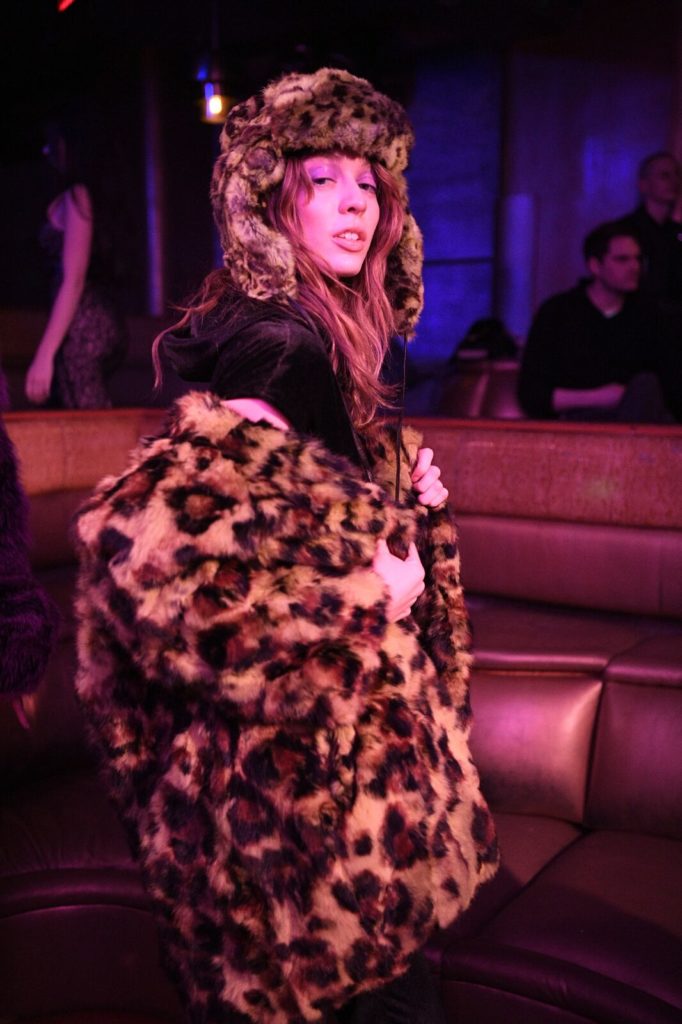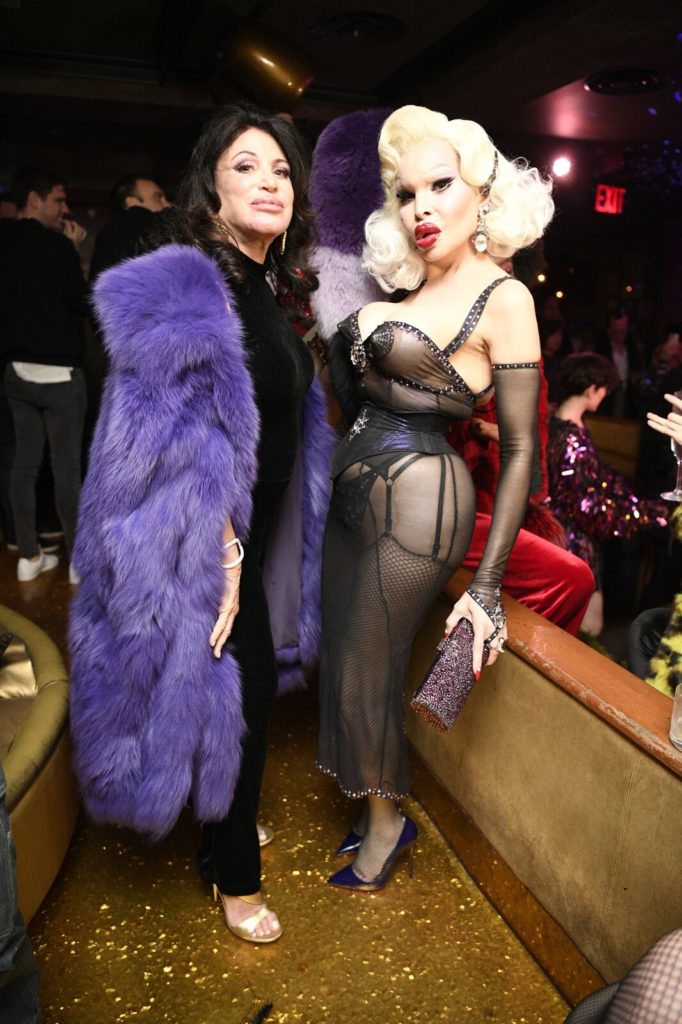 You want to really make a bold fashion statement?  How about the reversible whiskey brown shearling with shawl collar and slinky mule shoes to match that were part of Rosetta Getty's fall 2018 RTW collection?  Ms. Getty's eye for fashion as art is marked by solid menswear looks in tunic tops and modern day slacks. A lovely autumnal color palette of rust, bone, and black gave clear strength to these already striking pieces.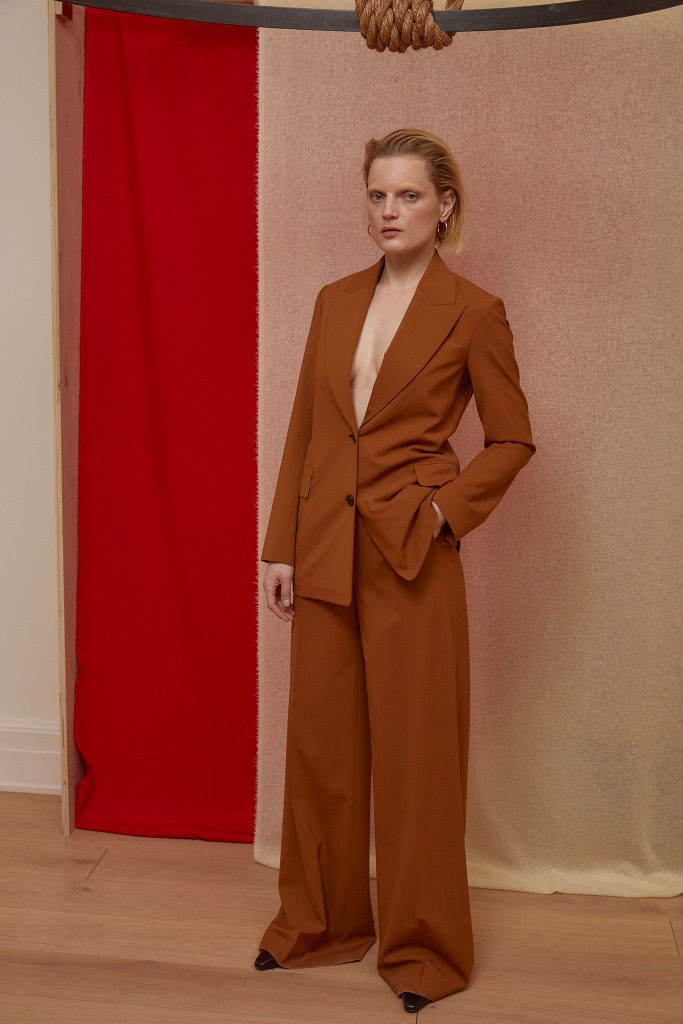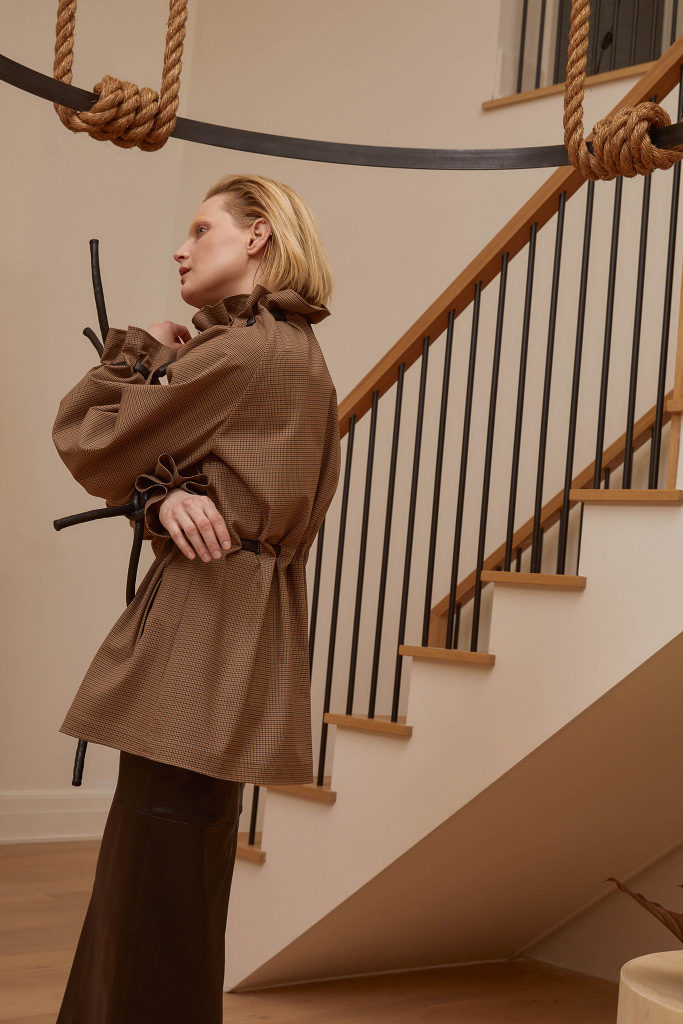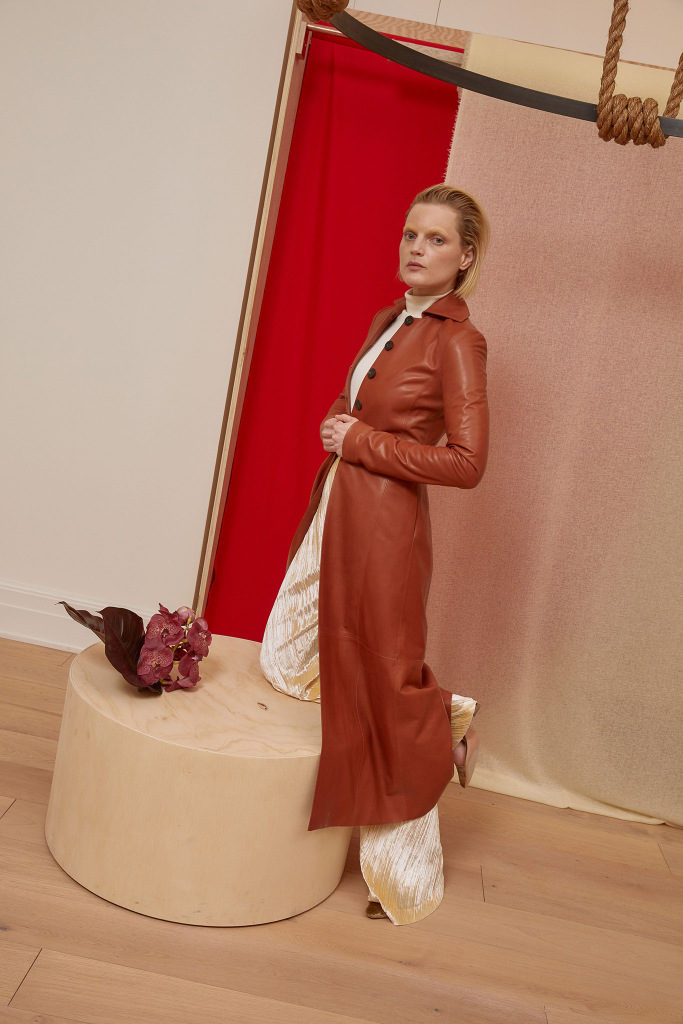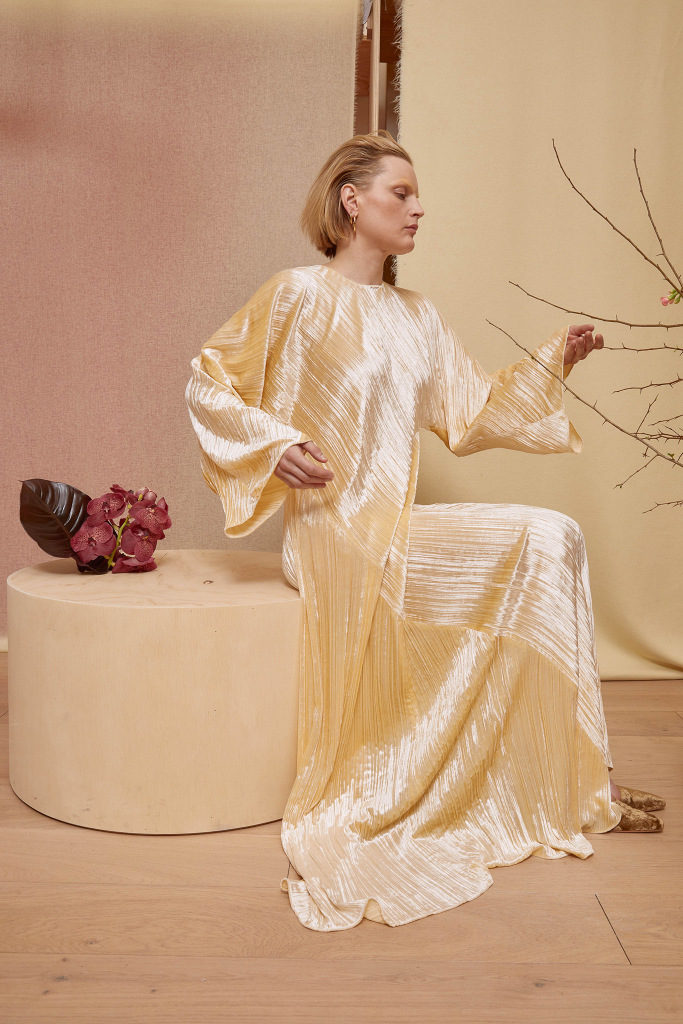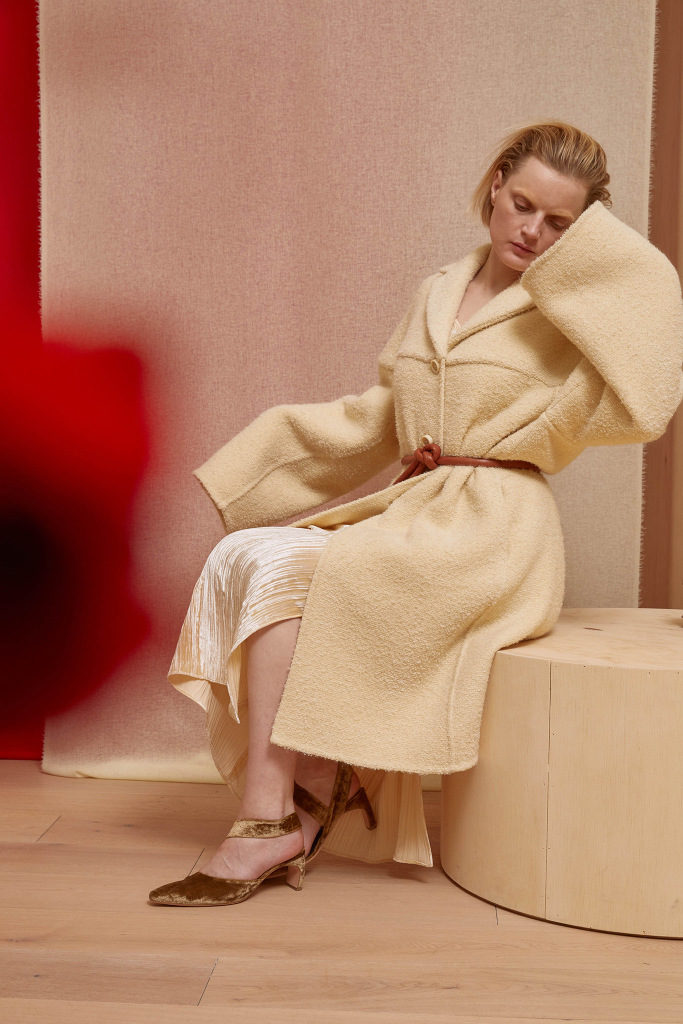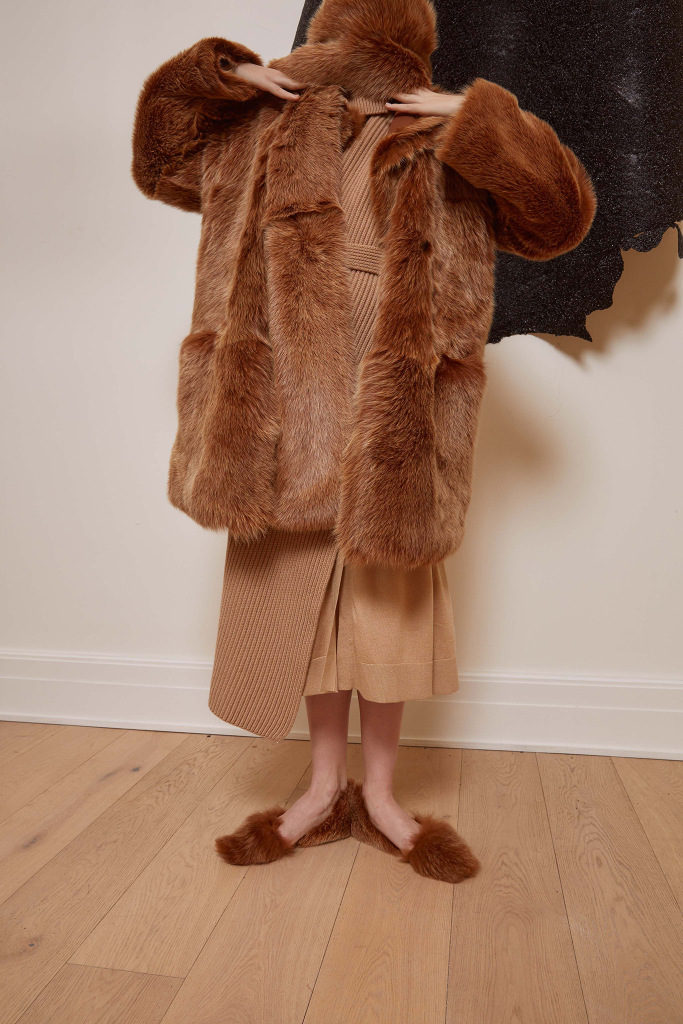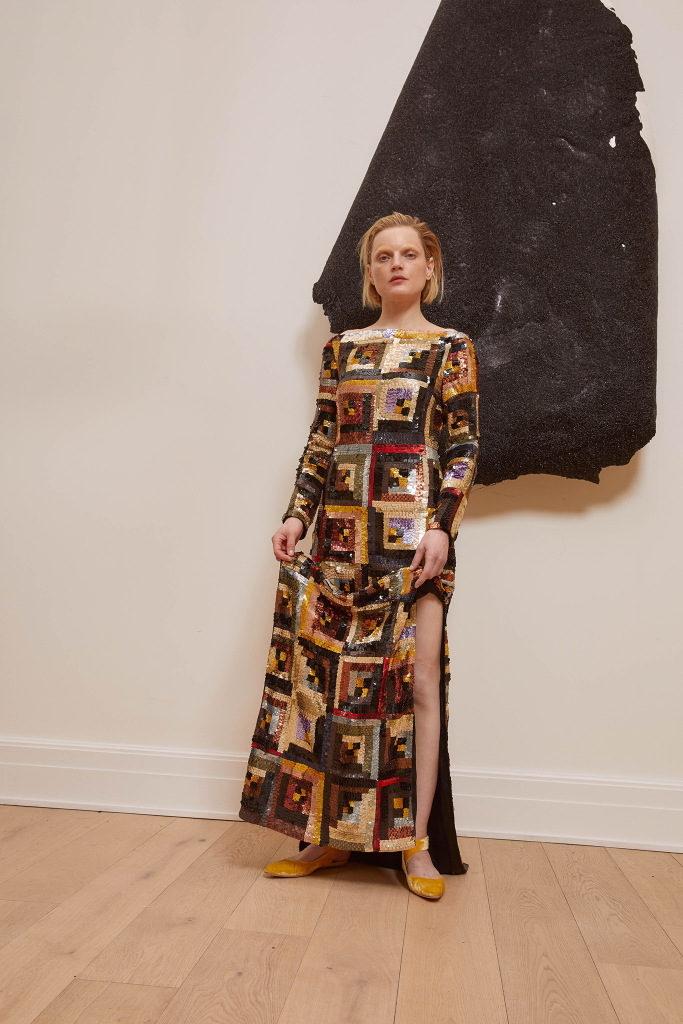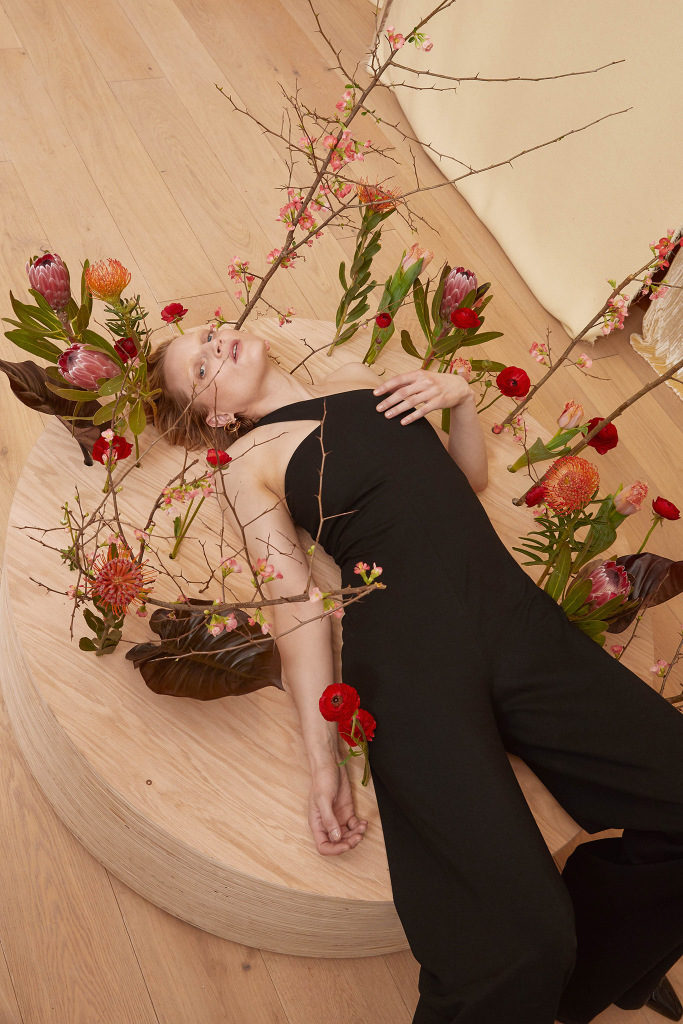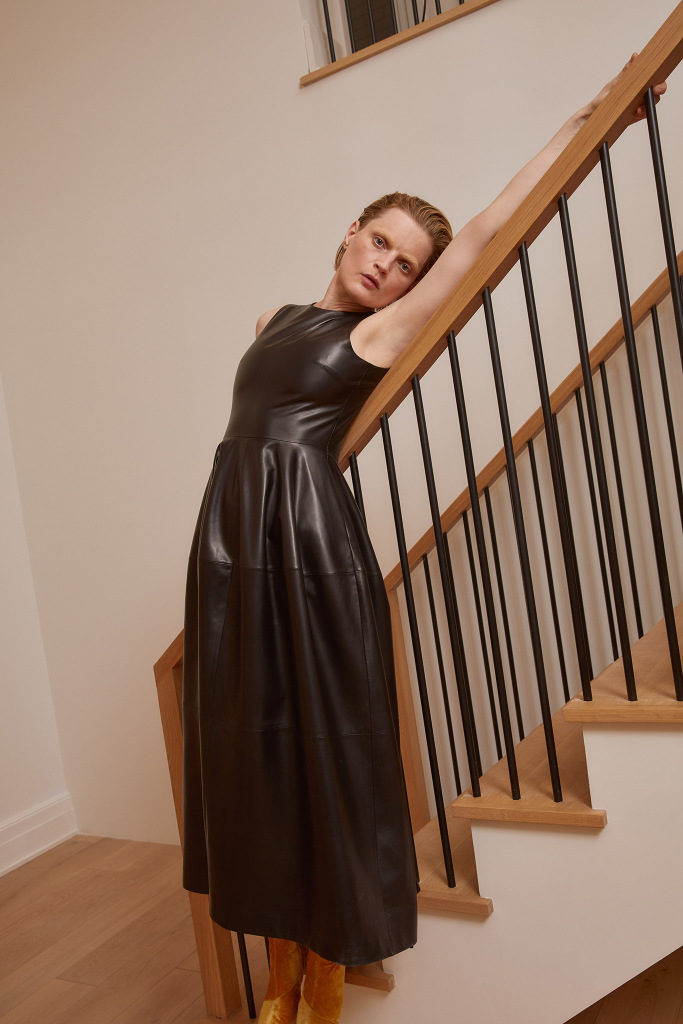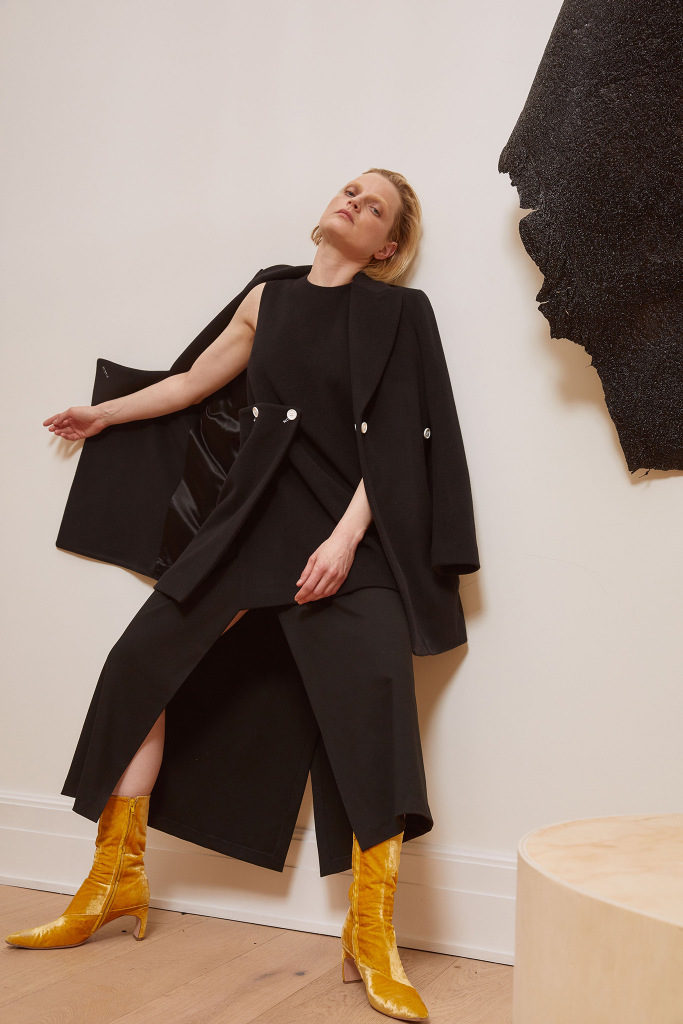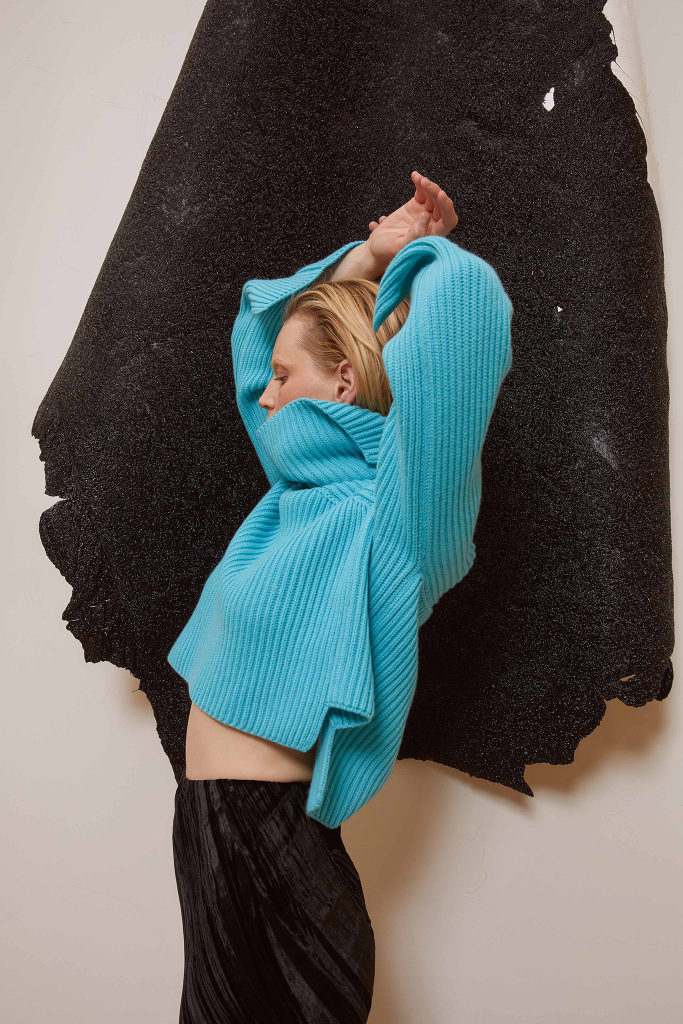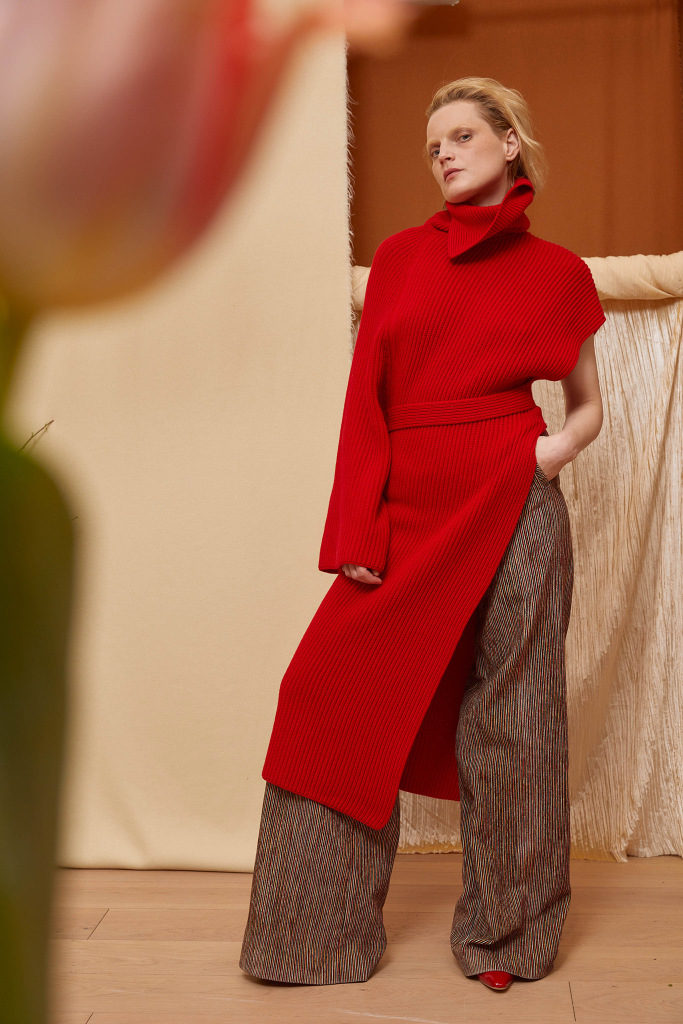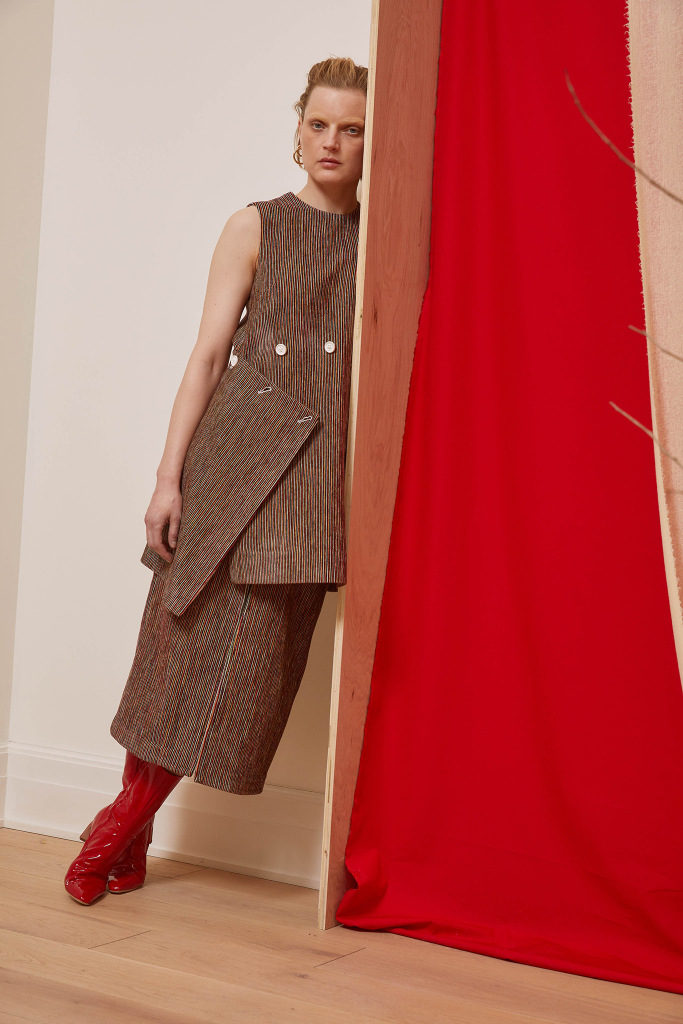 Hot off the presses!!!  After a 10 year partnership Michelle Ochs has announced that she is leaving the label she co-founded with partner Carly Cushnie.  Tell us it isn't so!!!  But what a sendoff they gave us for fall 2018.  The Cushnie et Ochs vocabulary is clear; elegance matched with a soft sex appeal.  For fall 2018 they gave this to us in spades. A white fox shrug was anything but everyday. The designers crafted a black pantsuit finished with a black fox collar with lighting stripes in white and fuchsia. The pièce de résistance was a capelet of black, silver and white fox paired with black flared ankle pants. This will be a collection to remember.