Leave a Comment
MILAN Fashion Week Fall 2018 PART 2
Designers at Milan Fashion Week bridged the gap between functionality and fashion with innovative design, fine fabrics and luxe details.  The results were solid wardrobe building blocks that reflect effortless style and a timeless appeal.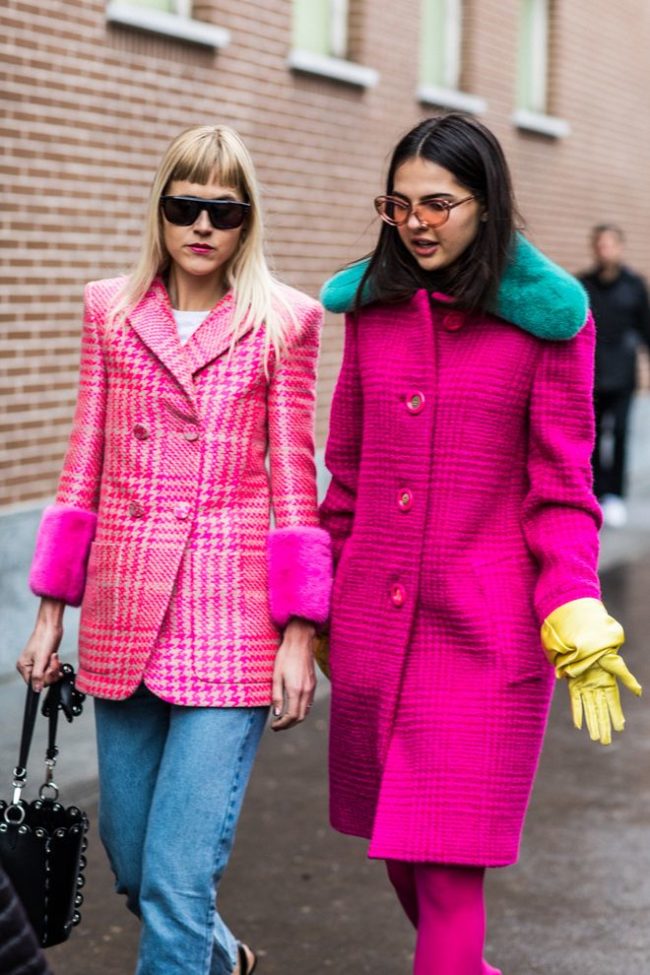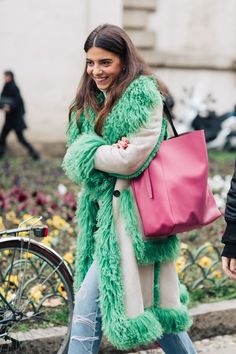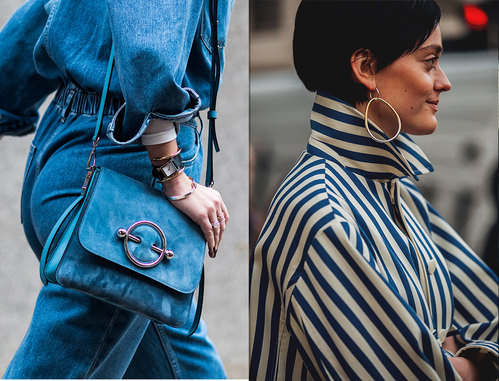 The Luxury Drumbeat of Milan Fashion Week Continues
Alessandro Dell'Acqua, the lead designer behind the label No. 21, said that the inspiration for his fall 2018 collection was the majorette and he perched tall band caps on top of his looks to make it so. Fine fabrics, sophisticated silhouettes, and just the right amount of fur were the things of unequivocal beauty that Milan fashion week delivers. A curly black lamb coat with puffy sleeves raised the level of luxe. Dell'Acqua played with leopard print fur collars and trims which provided an unexpected pop on a plaid coat, cowhide coat, and a multicolored sequined coat. Love it! Metallic leather continues as a trend and Dell'Acqua's interpretation paired it with pony hair.  Bravo for a fun and exciting collection sure to keep the "it" girls in step.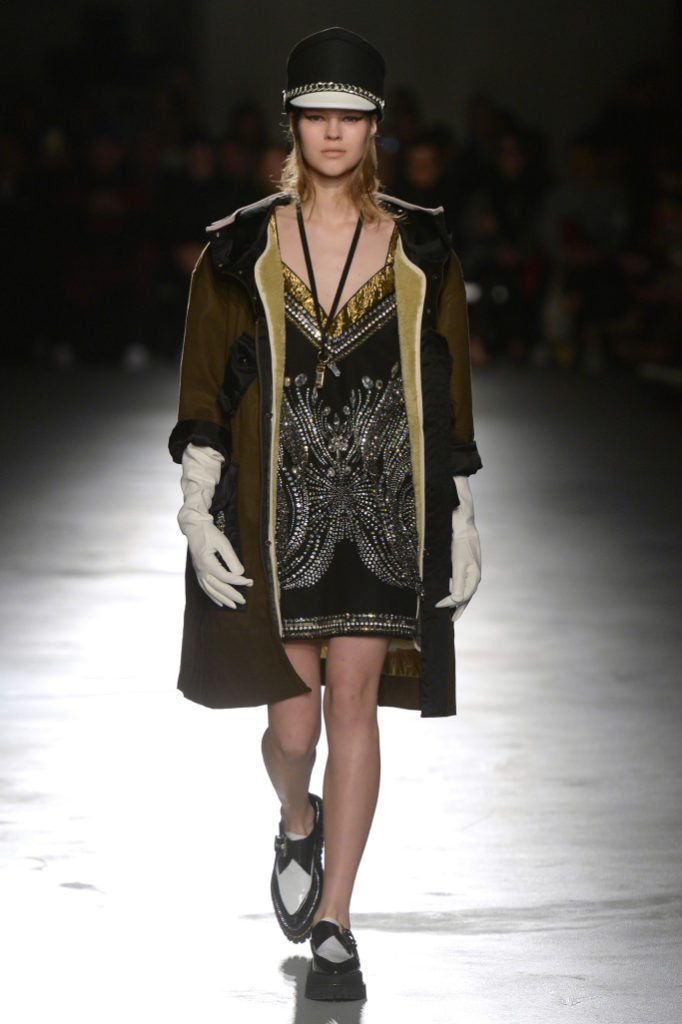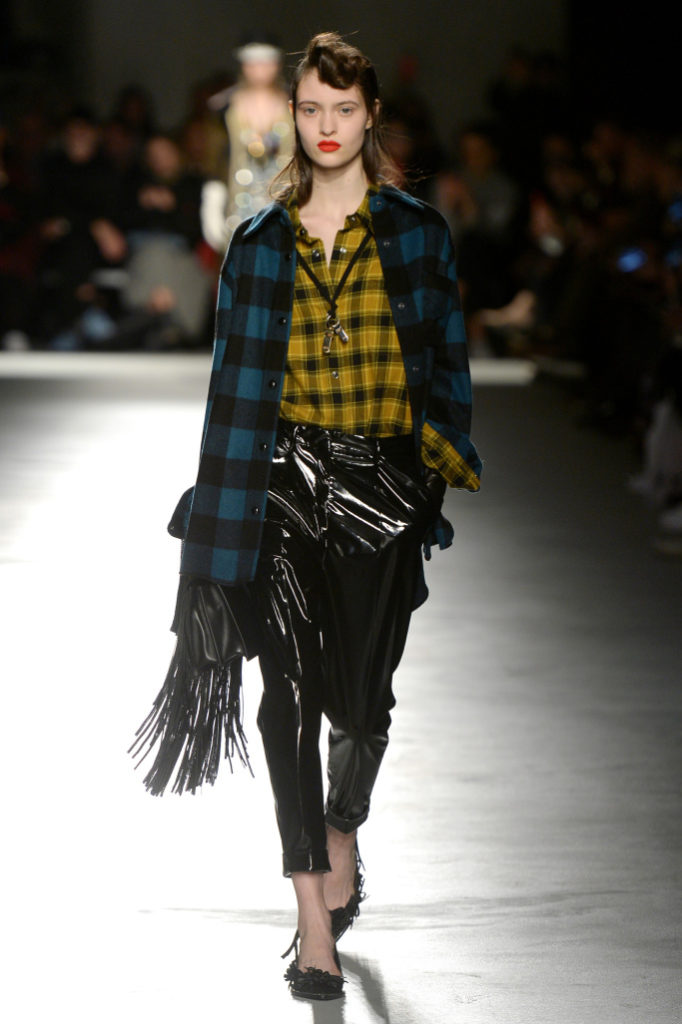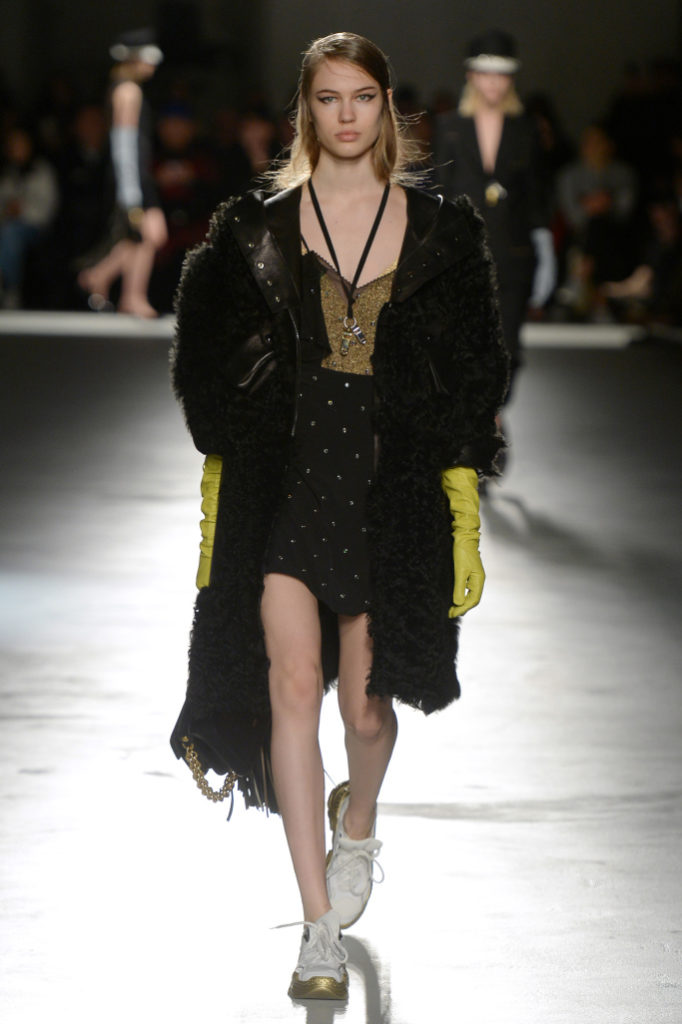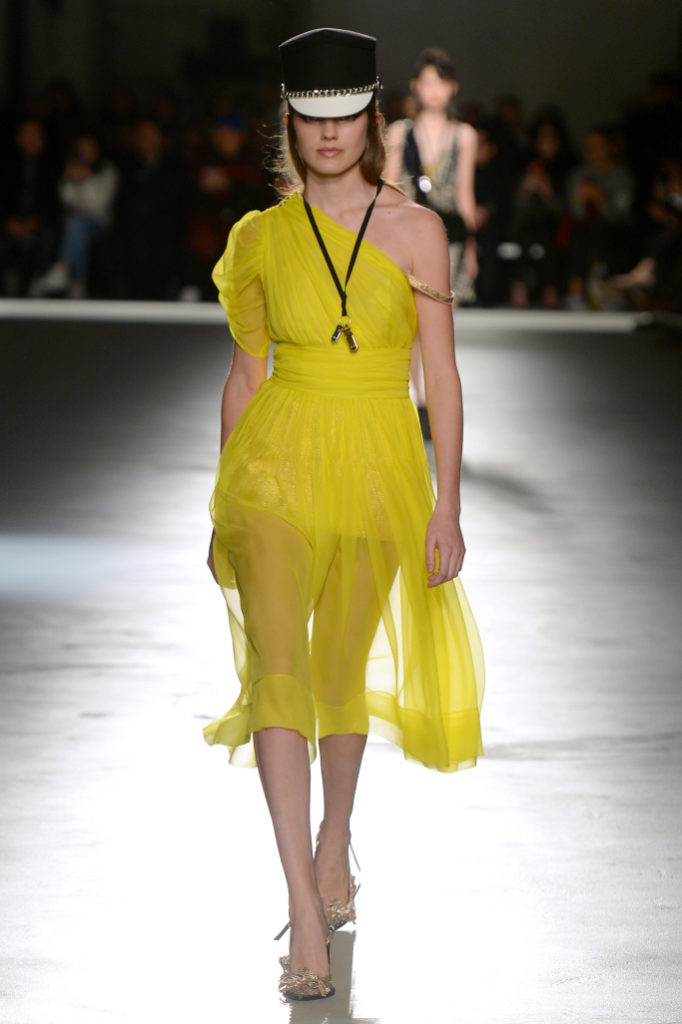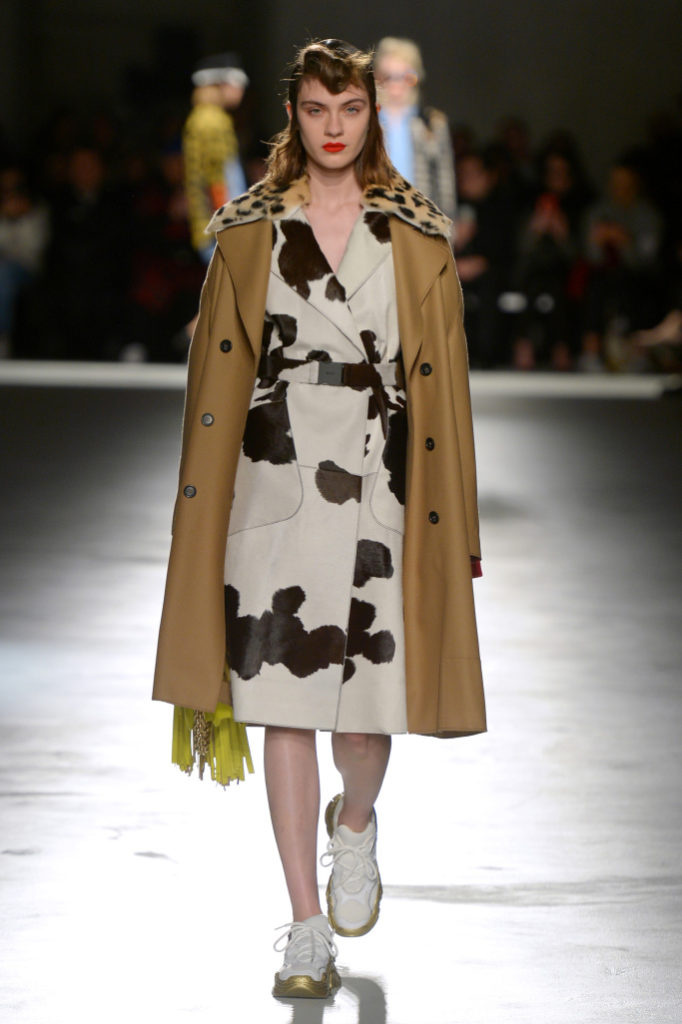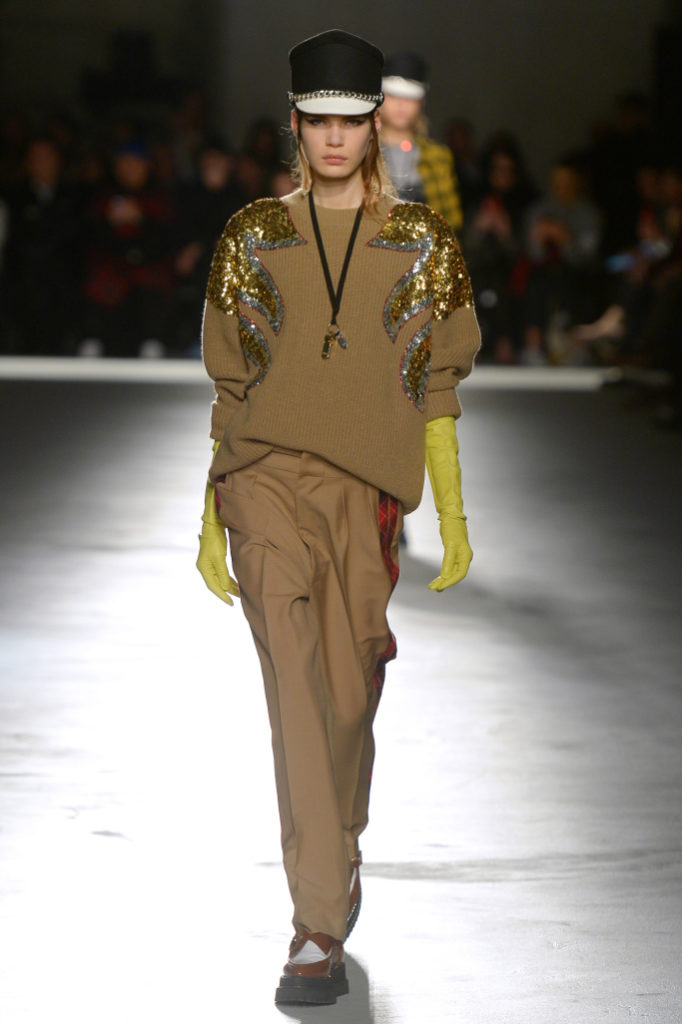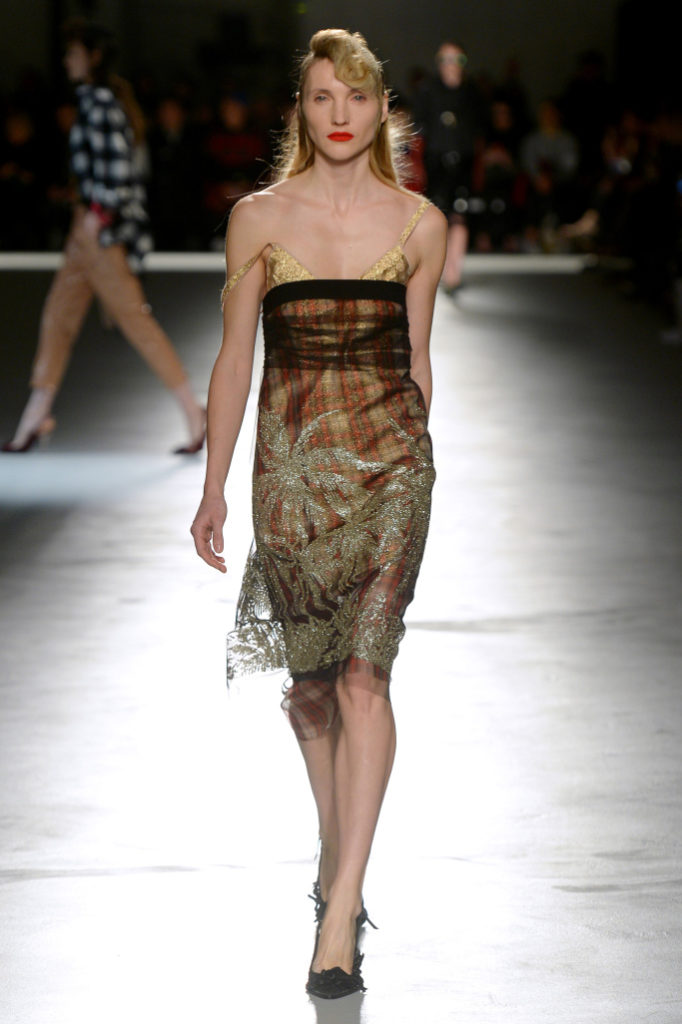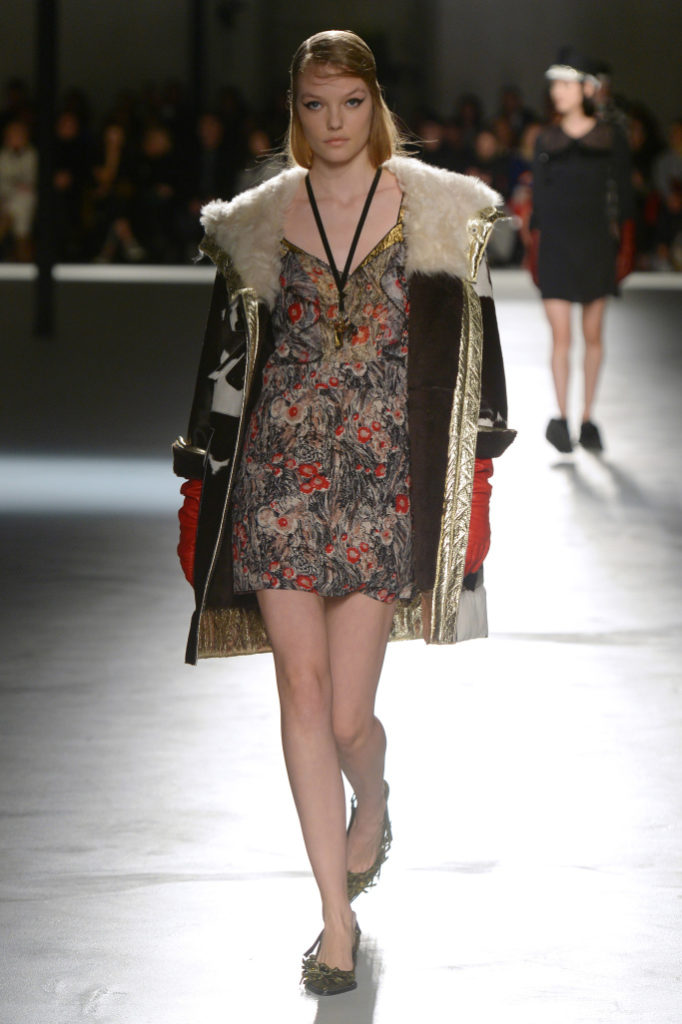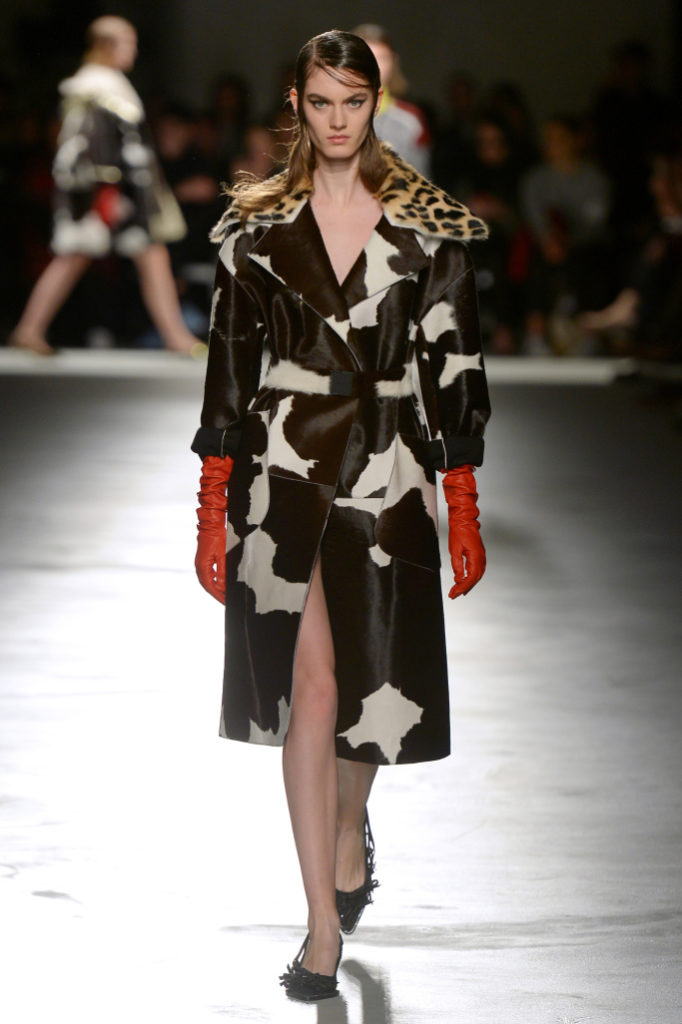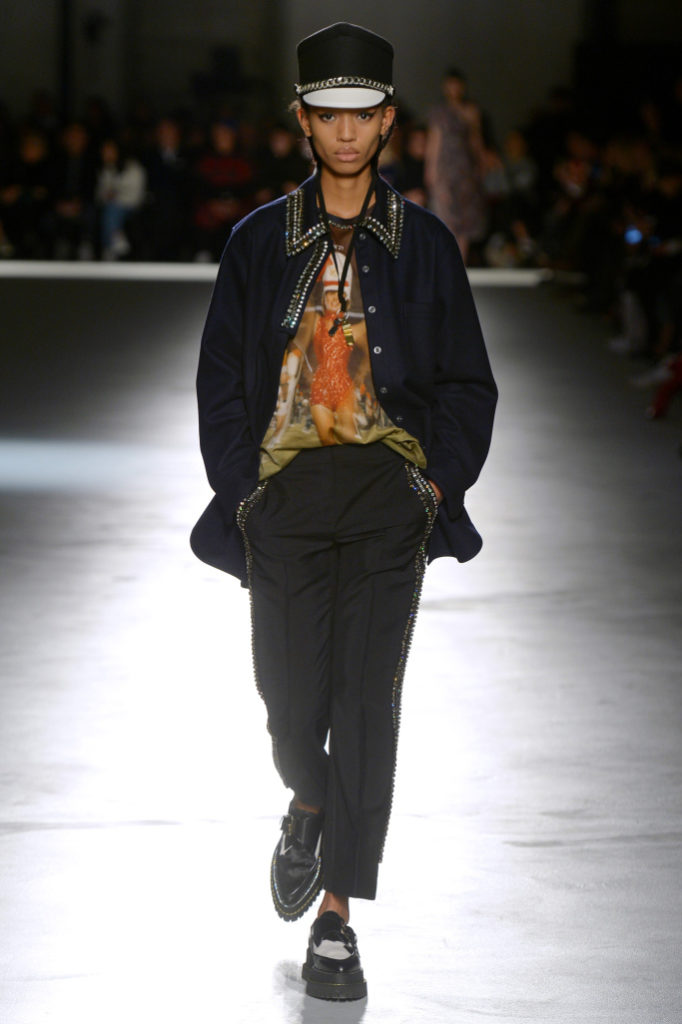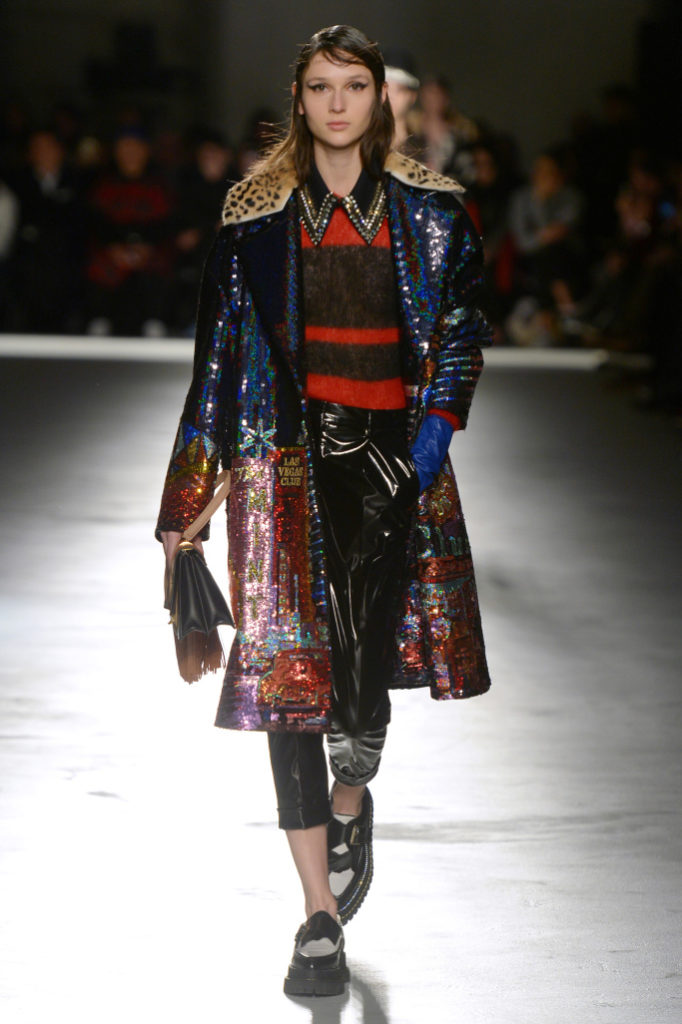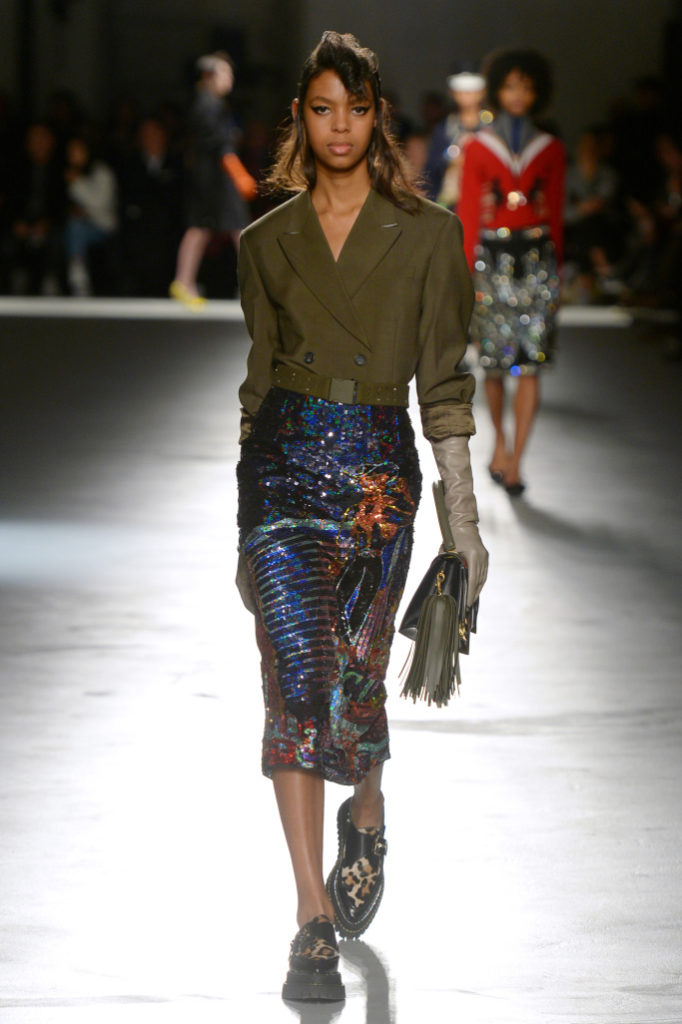 Alberta Ferretti noted that she did "causal" for her fall 2018 RTW collection. Haha….her kind of casual is anything but!  Ladylike elegance and sophistication are part of the label's DNA and even when "toned down" the looks reflect a level of gracefulness and refinement that redefines "casual". We can always count on Ferretti to keep things top drawer with the finest fabrics and finishes as well as soft, feminine silhouettes. The leather cape was a recurrent theme that had a throw and go sensibility. The Rust colored cape with salmon fox collar was autumnal and elegant. Lots of high wasted pants, including bedazzled denims  hinted at 1980's glamour.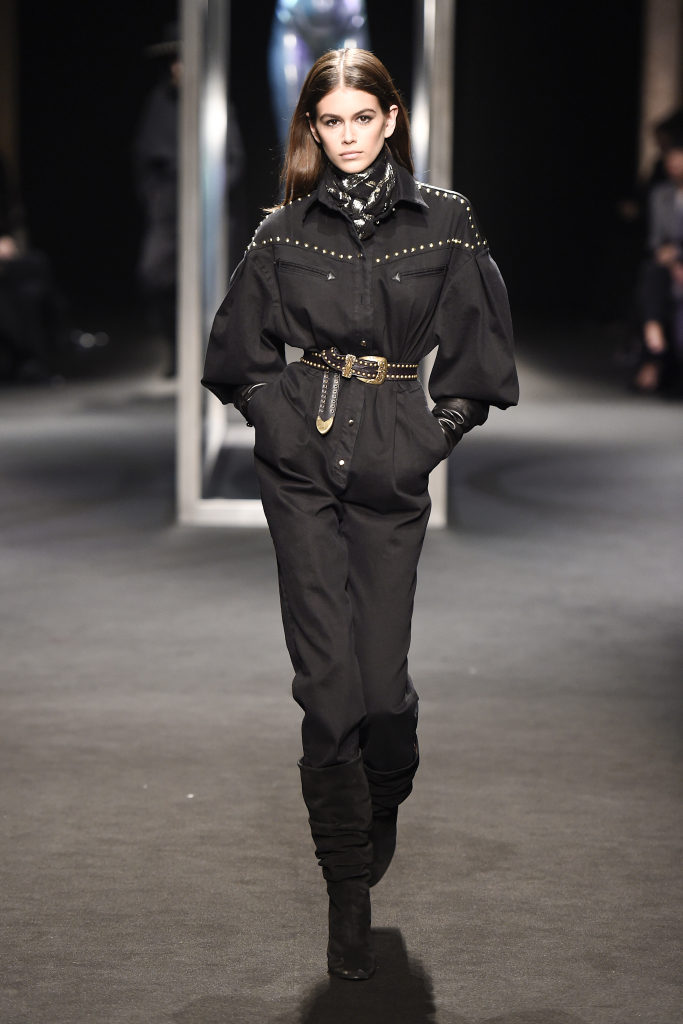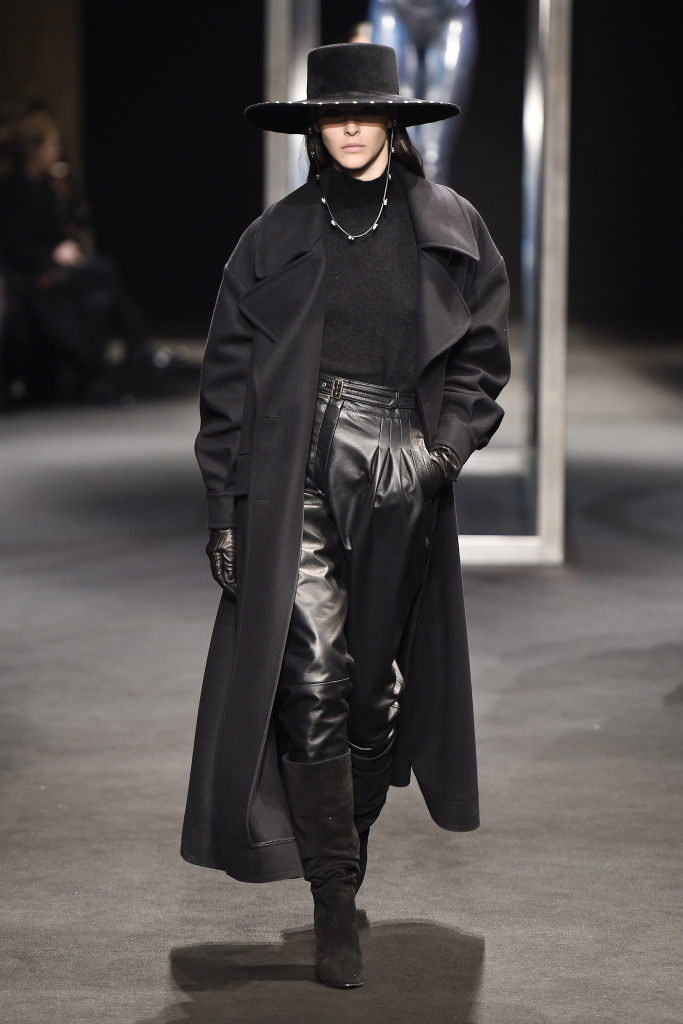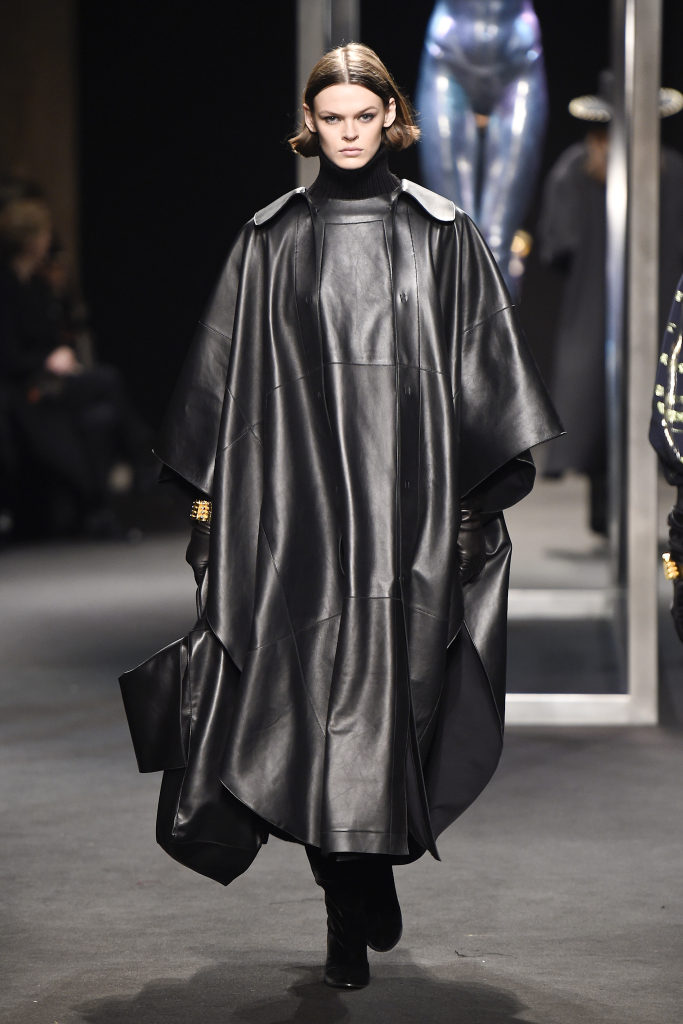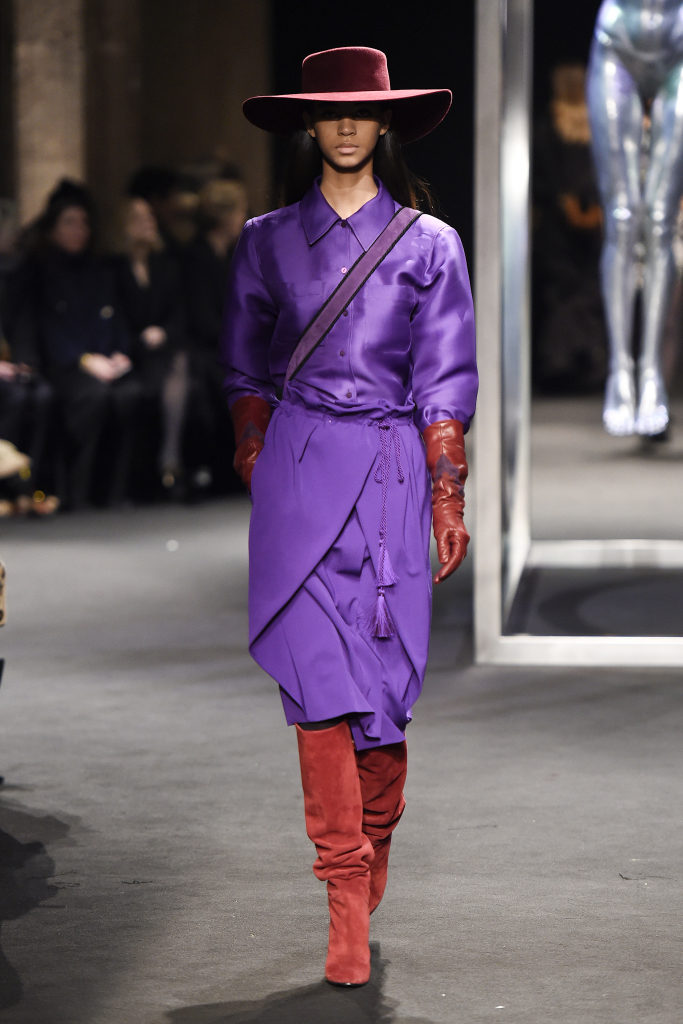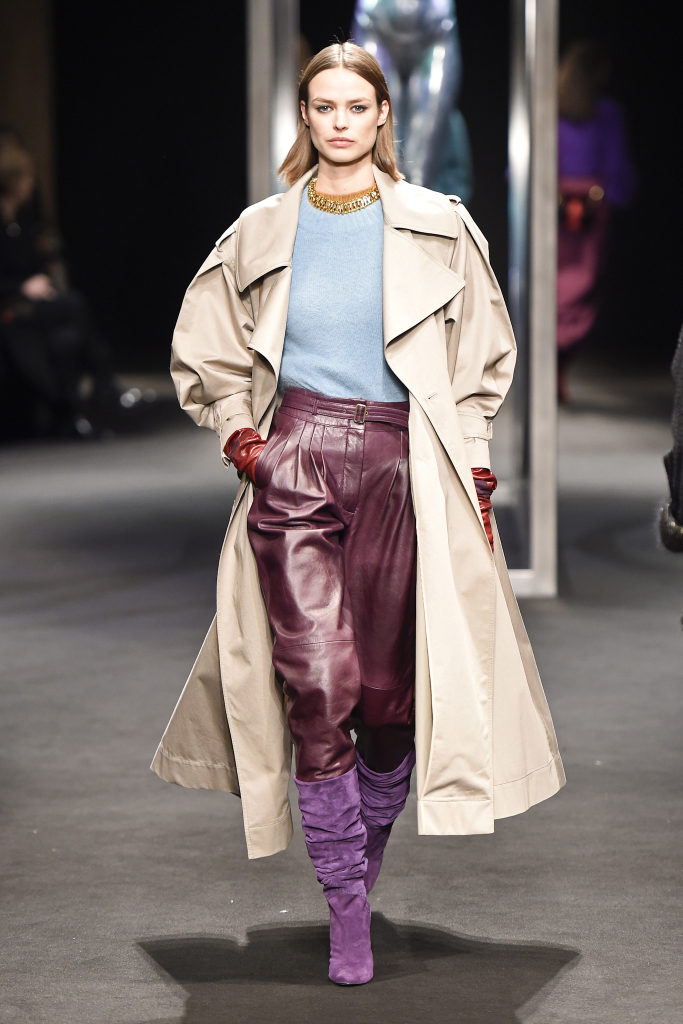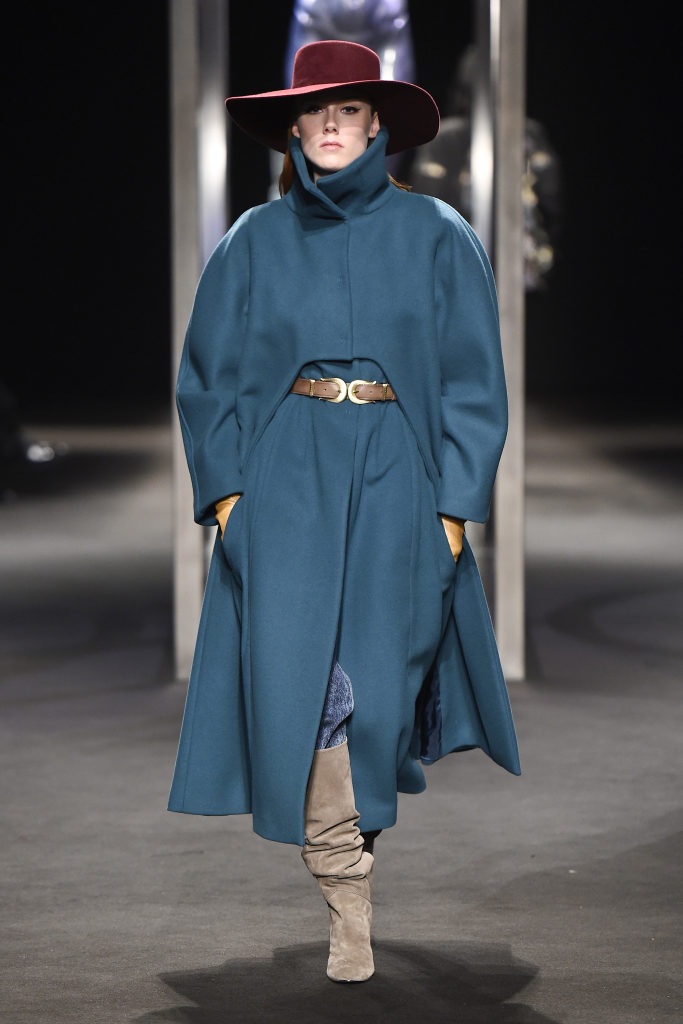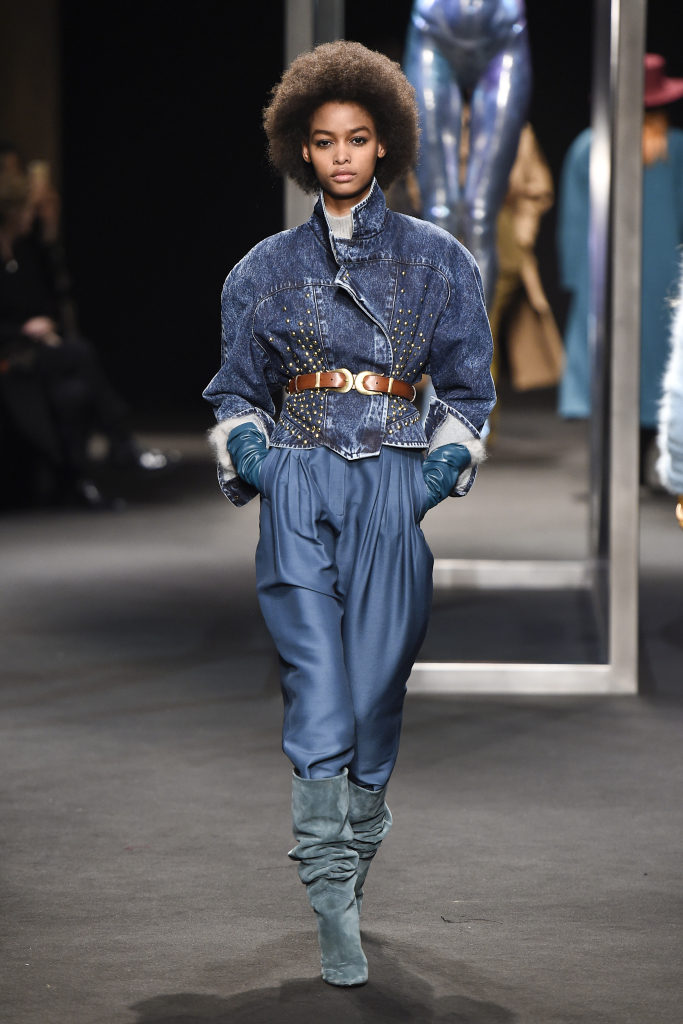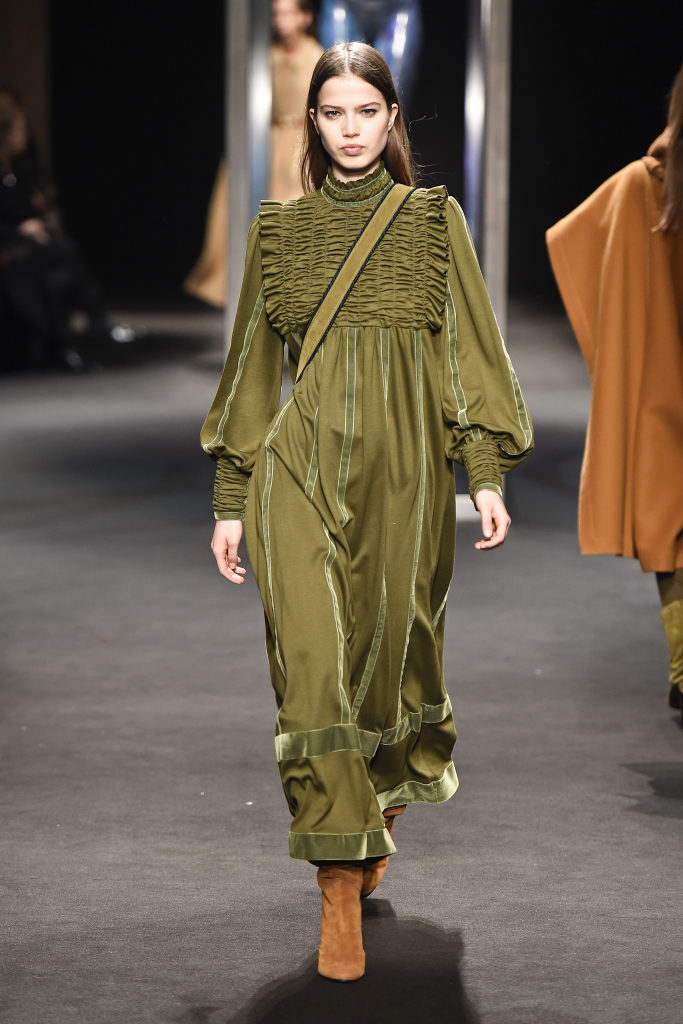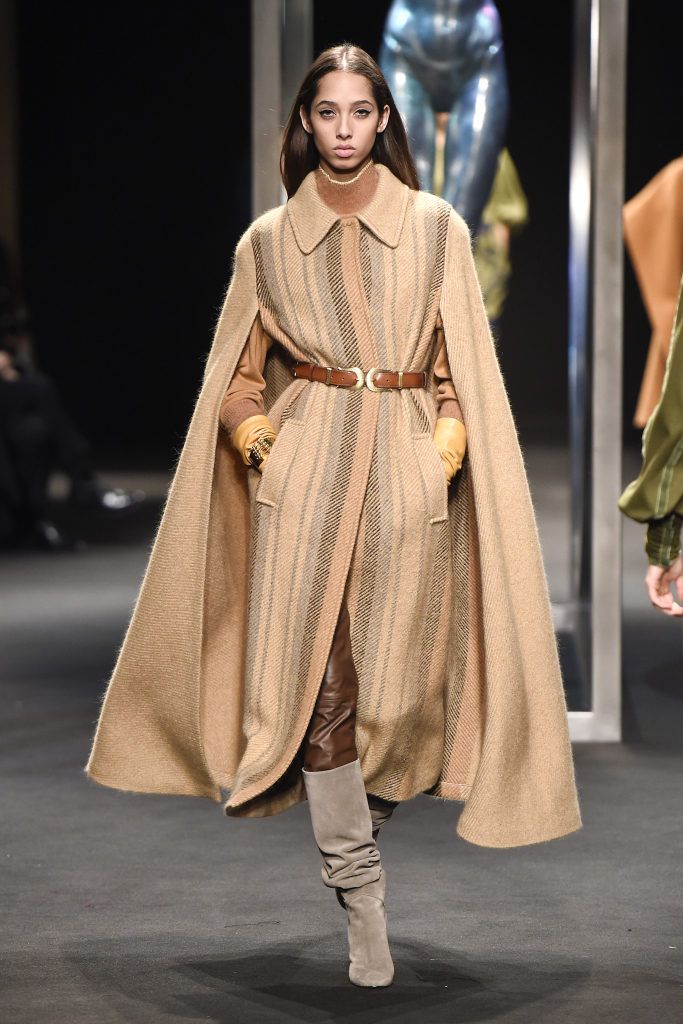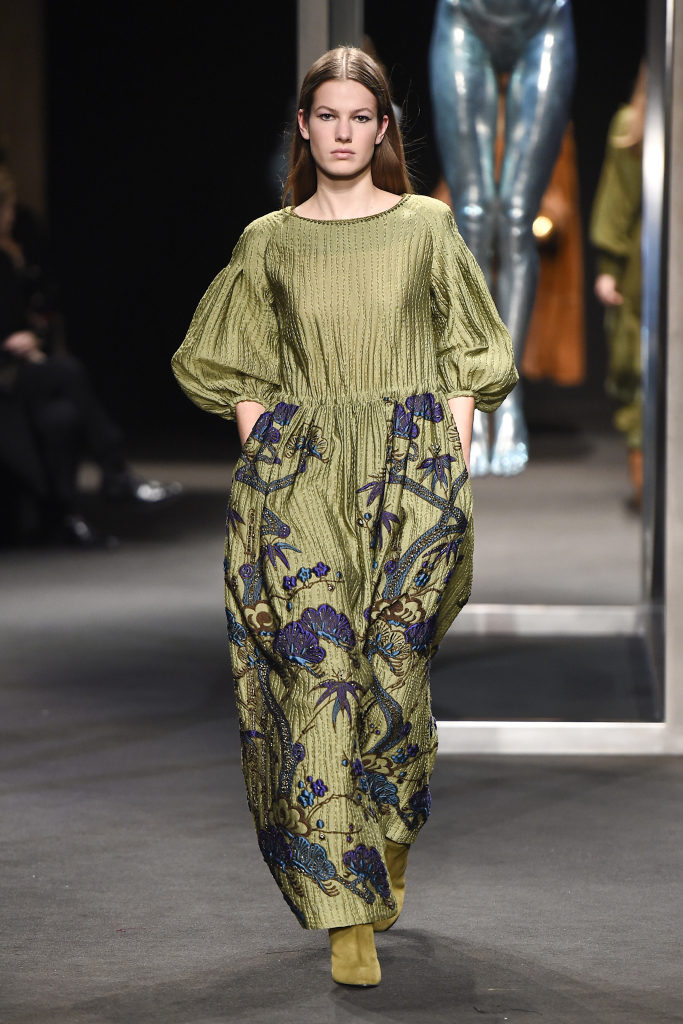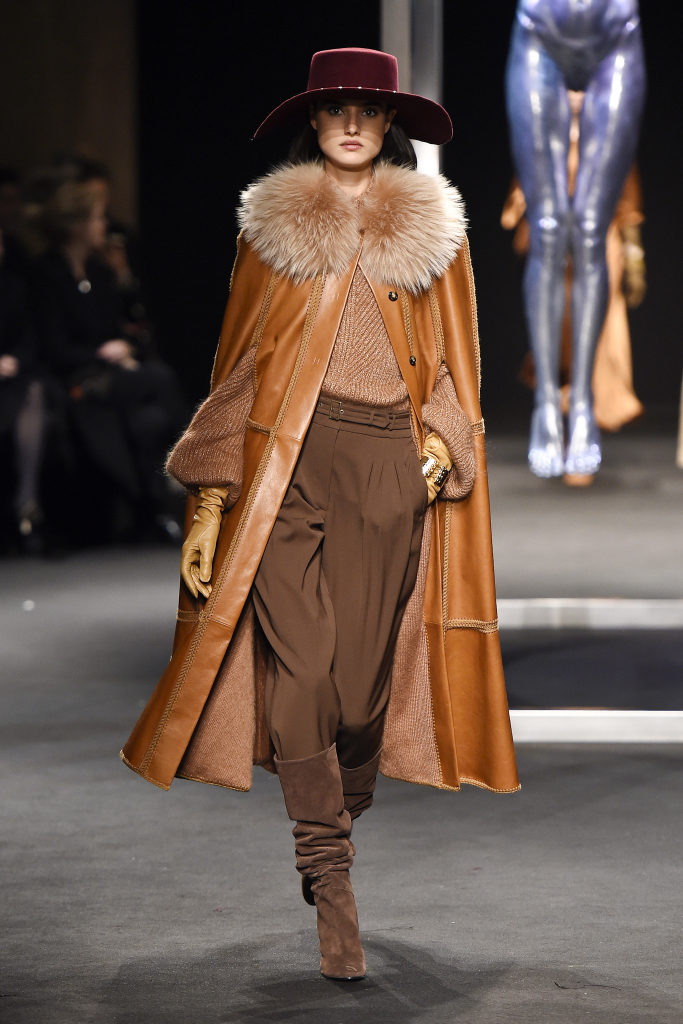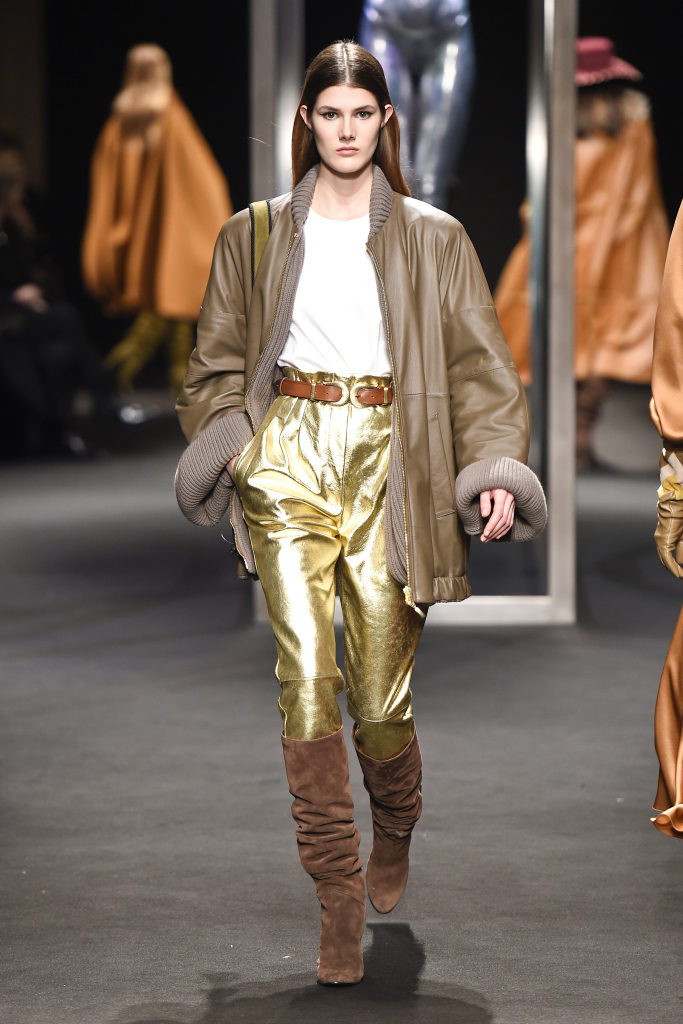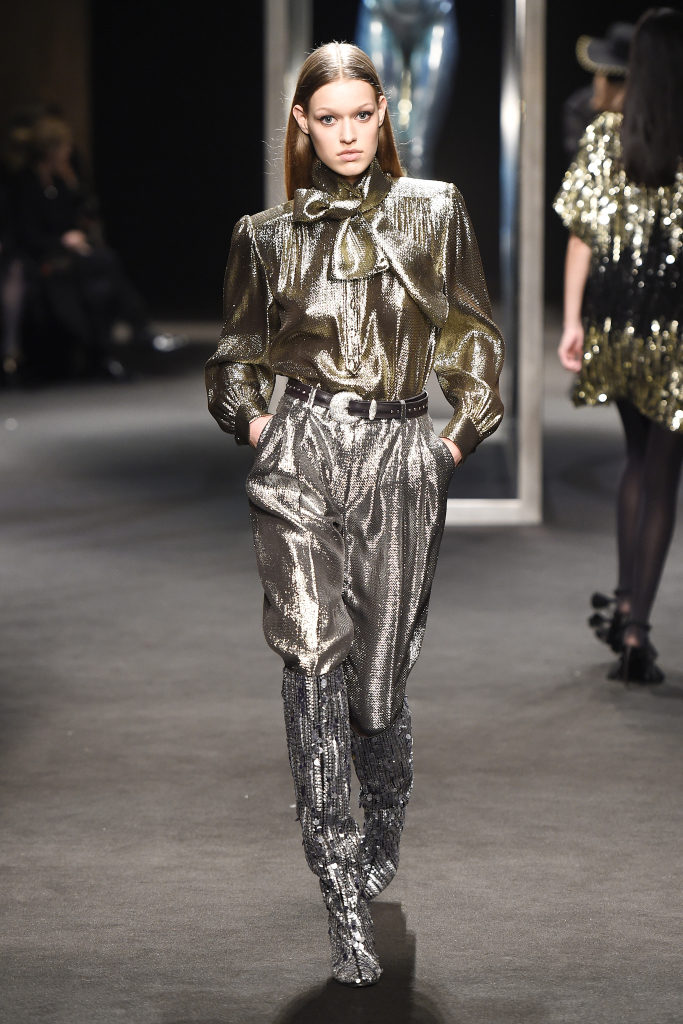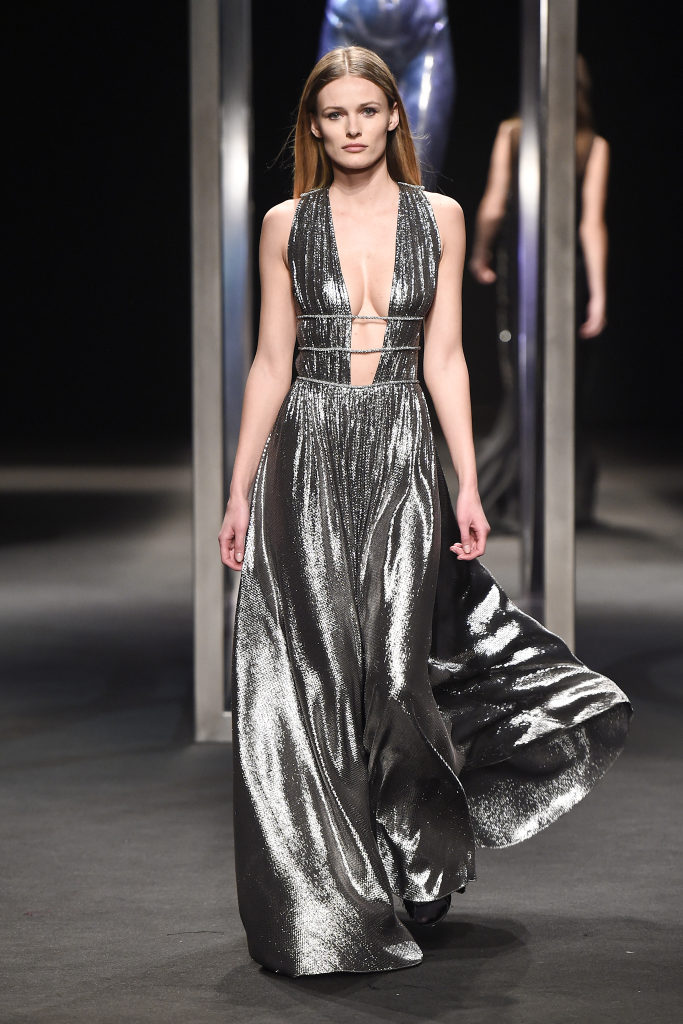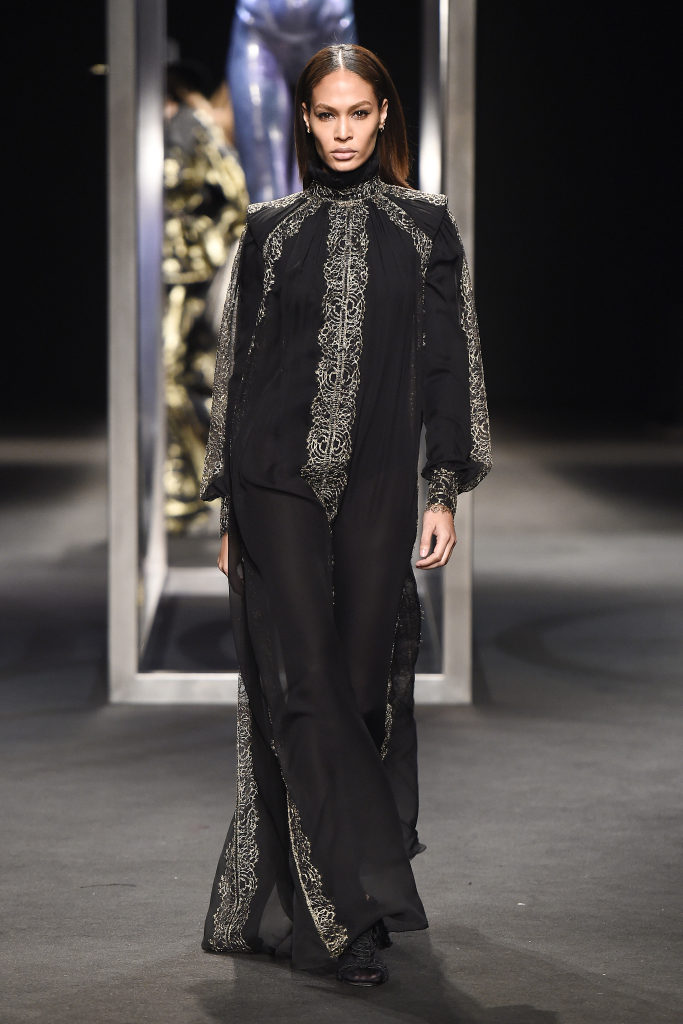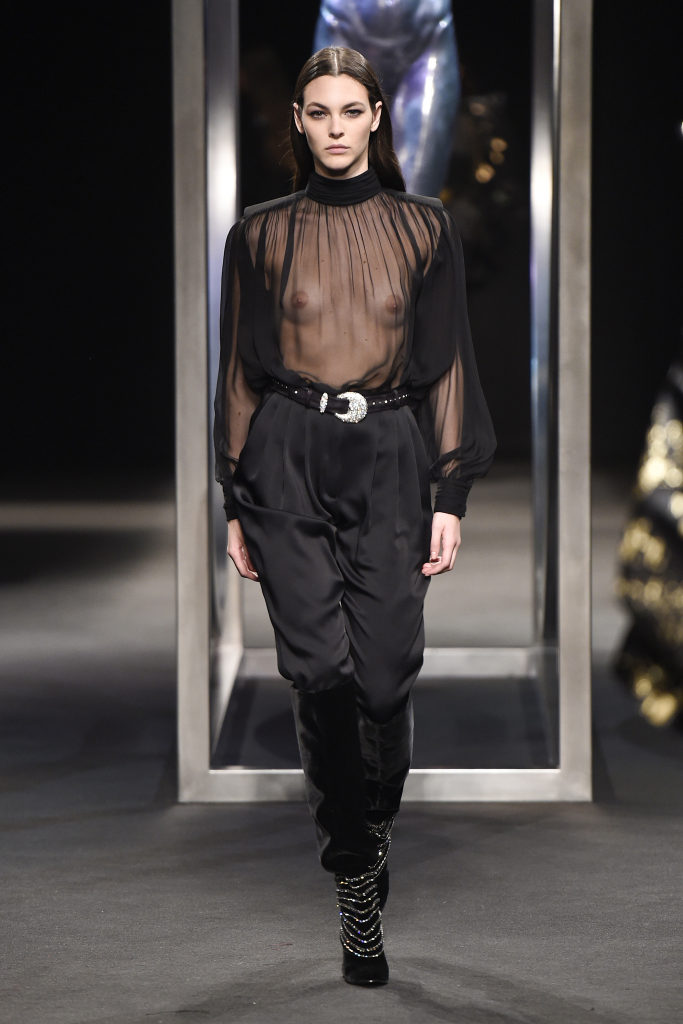 You could feel the warm embrace of soft knits, furs, and velvets coming from Bruno Cucinelli's fall 2018 RTW presentation. The color palette of plum, coffee, and blue stone furthered the seasonal message. A plum dyed fox vest was just the right layering piece for a getaway weekend. A unique and rarely seen long Borrego lamb vest had a cool, casual edge that was pure chic. Leave the sweatshirt at home and pony up with an easy, casual lamb hoodie for real style appeal. And never forget your fox trapper's hat for functional fashion.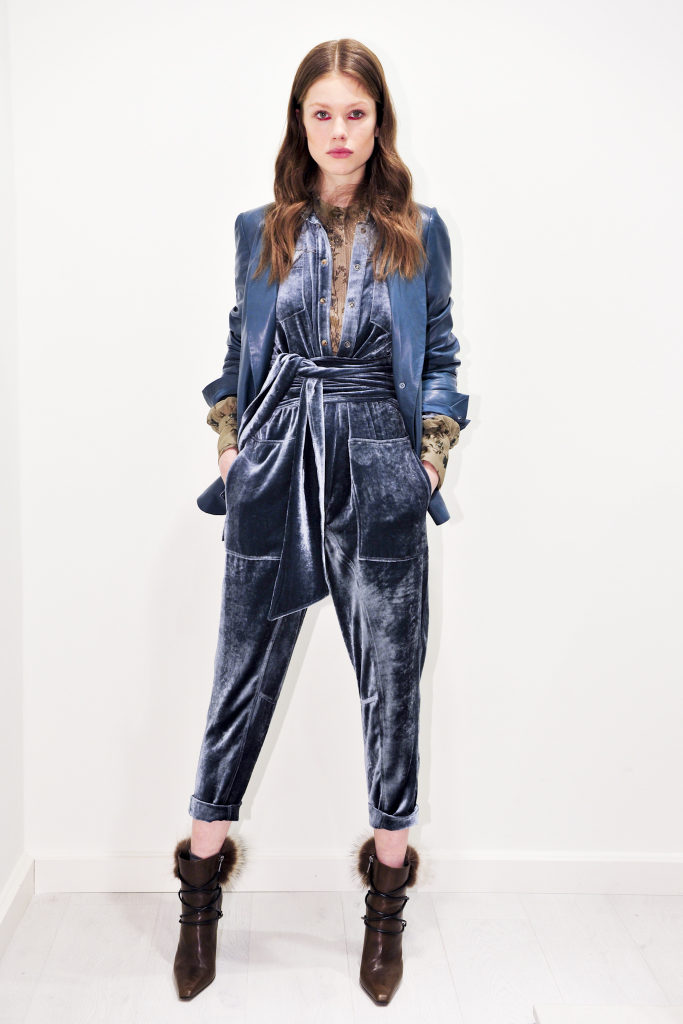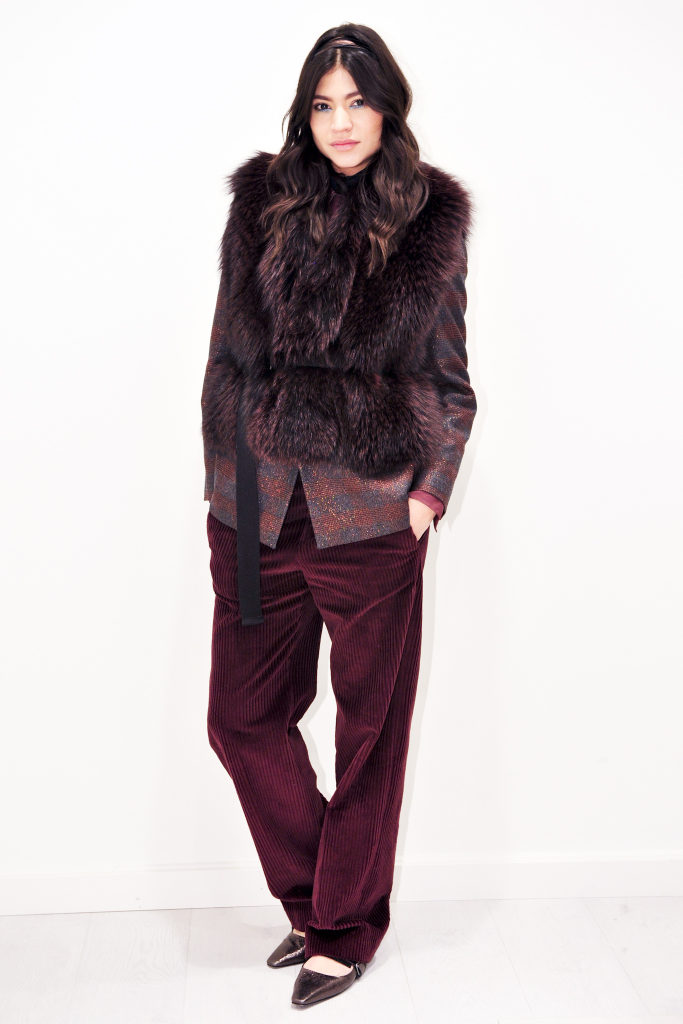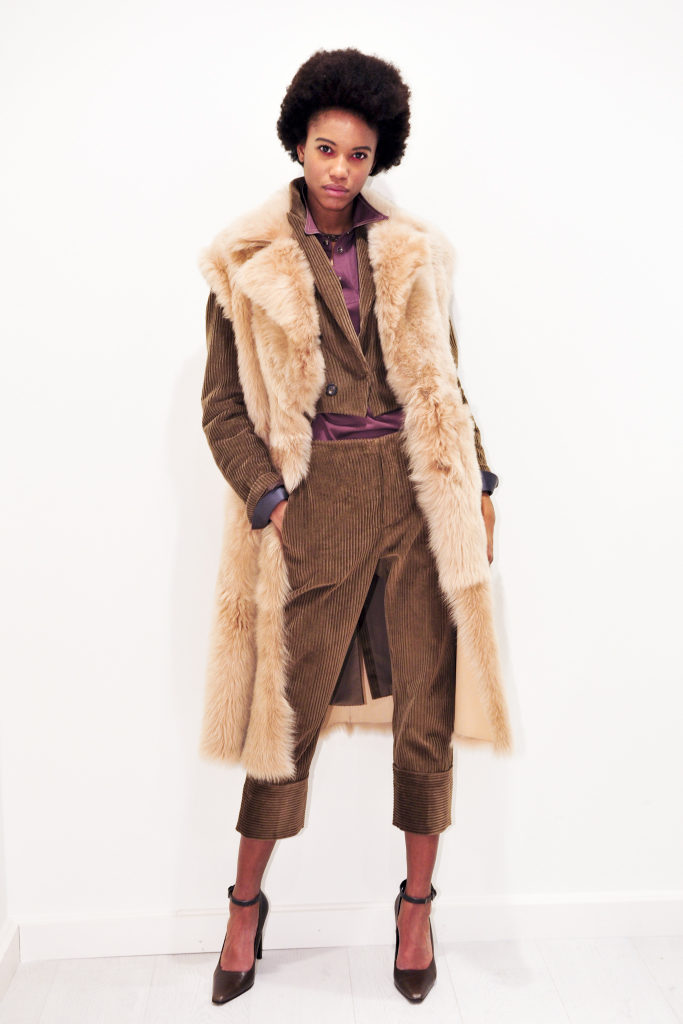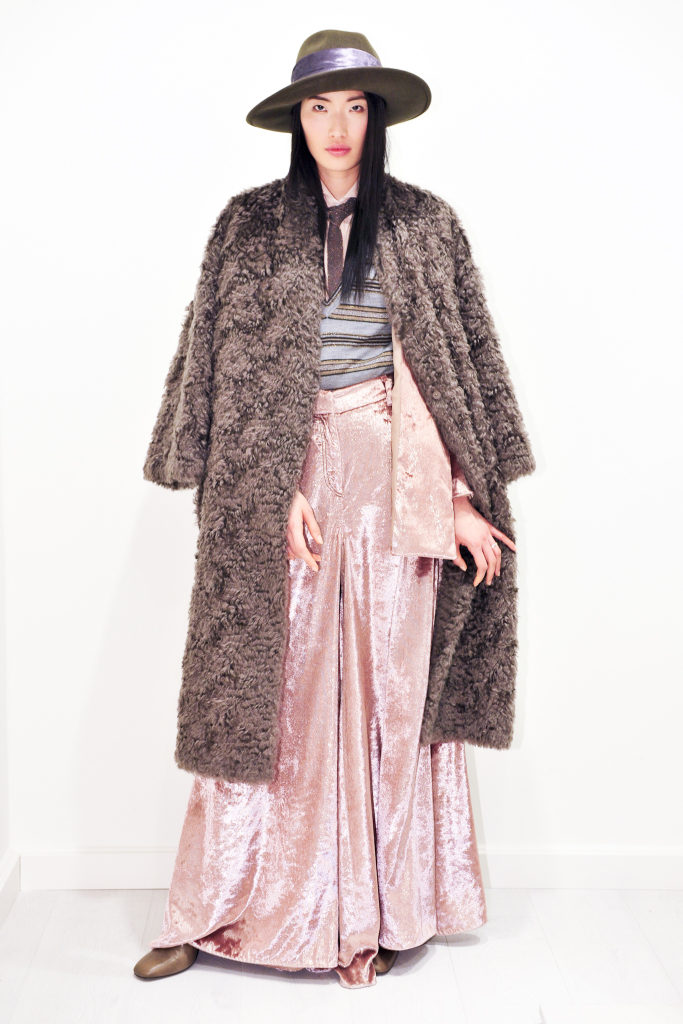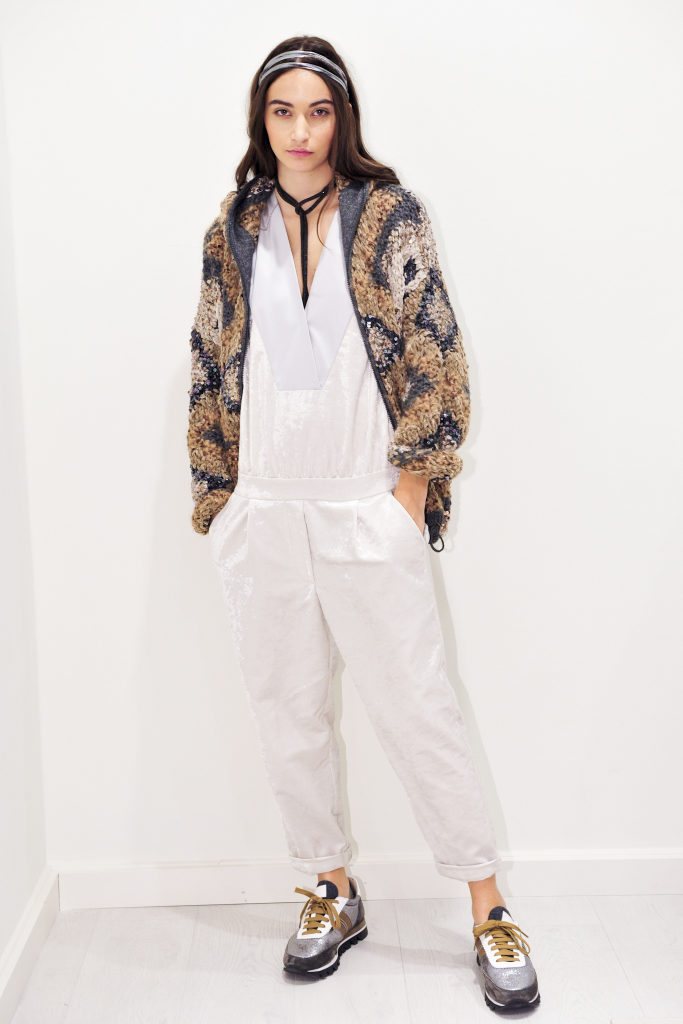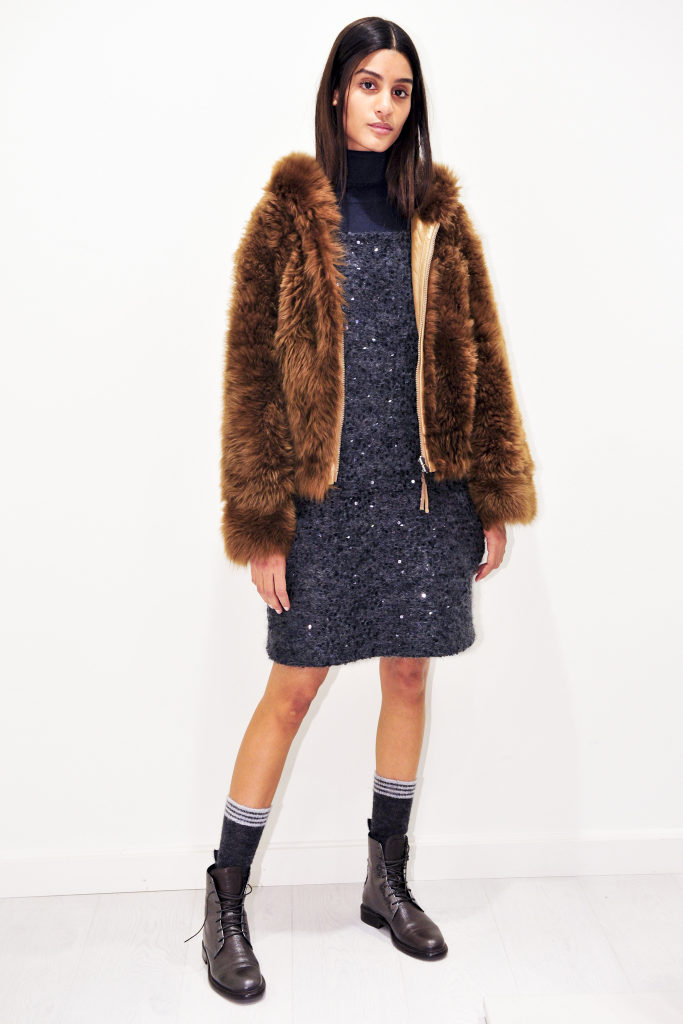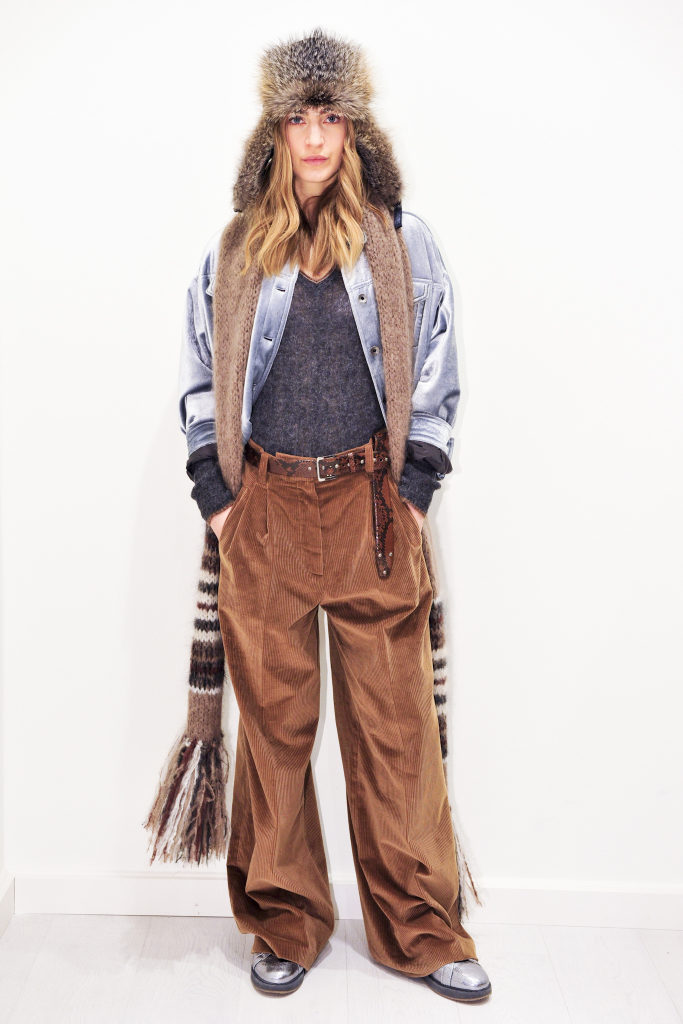 Woolrich's fall 2018 RTW collection harkened back to a time when fur played a central role in American history and fashion. Anoraks and parkas with thick coyote trimmed hoods were fashion with a clear purpose. Battling the cold weather elements never looked so good as a cropped jacket with coyote trim. Worn with jeans or your leggings, this is the kind of key piece that keeps you on trend and in step. A patchwork fox trim on a taupe water resistant parka was far and away a favorite. Woolrich knows how to tie it all together by adding fox trimmed lace up boots to soften our step.