LONDON: Spring Summer 2017 Menswear Collections Part 1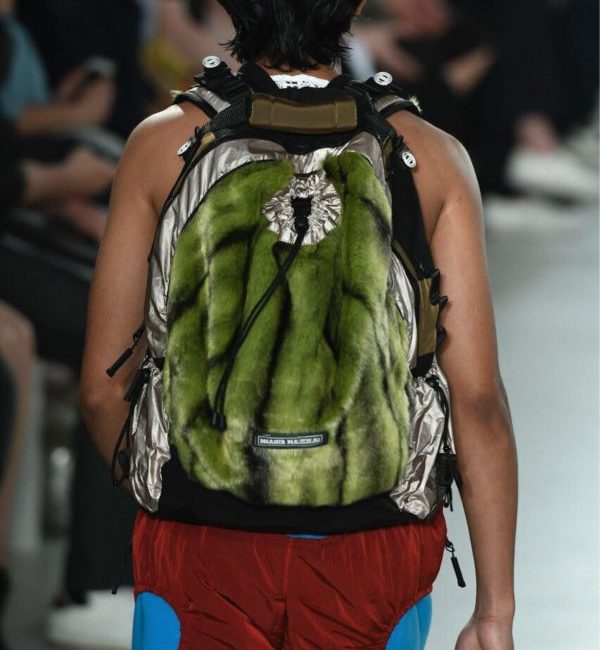 In the wake of the passing of Muhammad Ali, it's a reminder of the strong ties our culture has to sports. It seems fitting to respect the pervasive influence sports has on fashion. The Nasir Mazhan spring summer 2017 Menswear RTW collection was an homage to athletic wear for men and women. Modern track suits in utilitarian fabrics showed a forward momentum toward streetwear for everyday purposes. Mazhan is on the cutting edge of all that's new in the fashion industry including a buy now, wear now mentality with a gender neutral show.
MCM X Christopher Raeburn spring 2017 RTW was seriously the best example we've seen of unisex dressing to date. If you've had any doubts that it was possible, the silhouettes speak for themselves. 3/4 length sleeveless vests, capri pants, walking shorts, and parkas were among the many versatile styles that had a one-size-fits-all approach. Tech fabrics stayed true to the spring theme with muted color palettes. Men and women, unite!
Pony hair has never looked so cool for the warm temperatures spring 2017 will have in store. These pony skin cropped coats were stand-outs in the the Agi & Sam RTW collection. Tailored light-weight merino wool fabrics in window pane prints were layered with plaid for an effective graphic statement. A clean mix-and-match versatility for men and women defined this collection and blurred the lines of gender dressing.
Related articles