LONDON Fashion Week Fall 2018 PART 1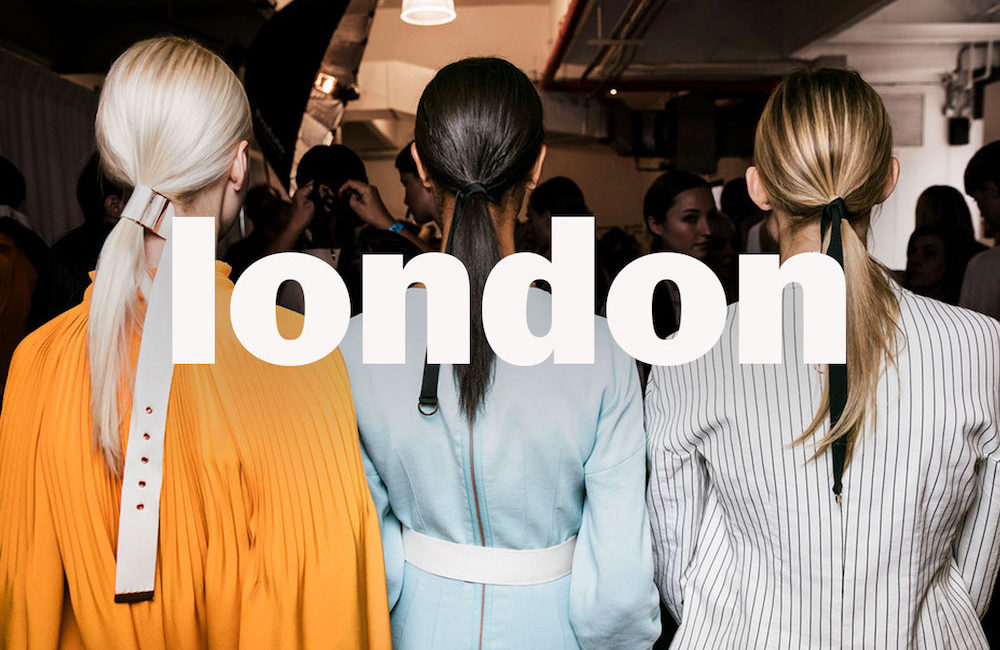 Throughout these fall 2018 collections literally hundreds of editors have rushed from the shows each day to write their reviews, post their photos, and share their opinions.  It is a lot to absorb.  But, our perspective is just a bit different.  After all, we are Furinsider and our job is to go just a bit more in-depth on the fur and fur-trimmed fashions and accessories that add depth and excitement to the collections.  To avoid getting lost in the noise we've given you a bit of time to take it all in.  Now it's our turn!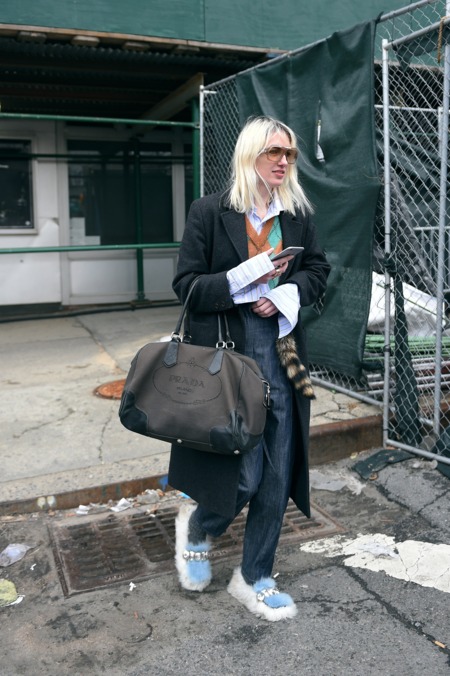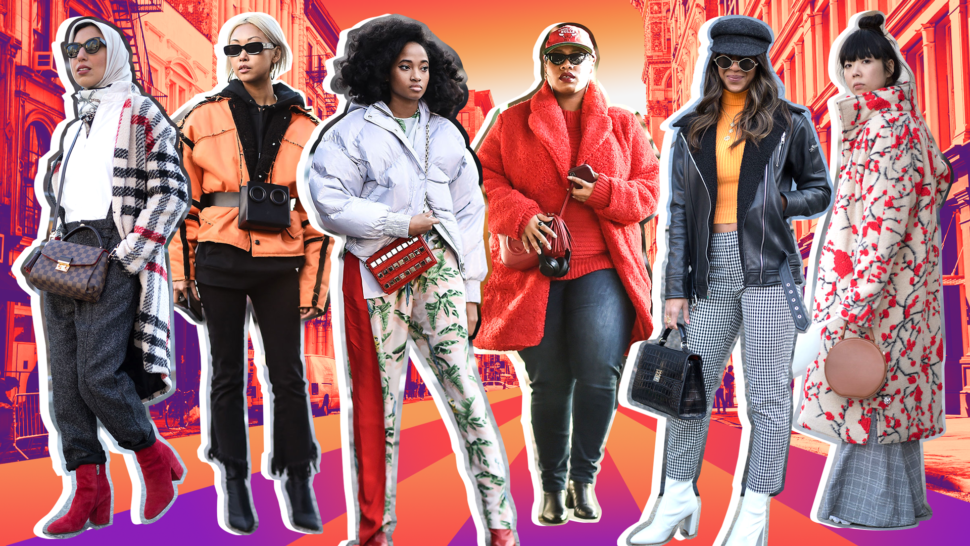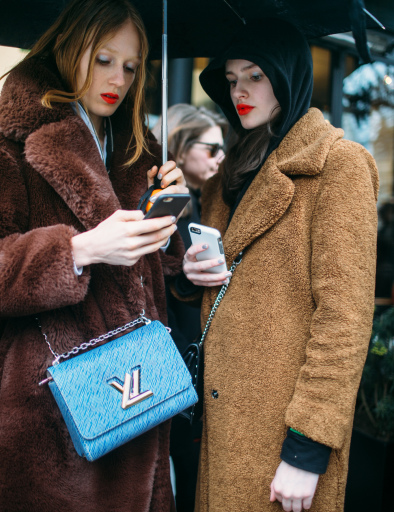 With New York behind us, it is on to London where a penchant for the bizarre and eccentric always keeps things fresh and exciting.  On the streets and in the shops of London there has been an explosive growth in fur fashions and accessories over the past few years.  How will this translate to the runways?  Here we go…..
Fall 2018 Trends from London Fashion Week
Holly Fulton mixed mod chic with rocker glam to come up with a fall RTW collection for 2018 that made eyes pop. Strong silhouettes in shift dresses, bell bottom pants, and oversized moto jackets, were made even more powerful with an emphasis on color and fur. Cartoonish patterns and lots of Mongolian lamb gave these looks a playful edge. A Mongolian lamb shawl collar intensified a black and white cheetah print coat. A chubby, white Mongolian lamb coat was big time fun and pure rocker chic.  Fulton put forth a new twist on shearling in a shearling dress with matching jacket. But it was her Mongolian lamb clutch purses that may rule as the "it" bag of the season.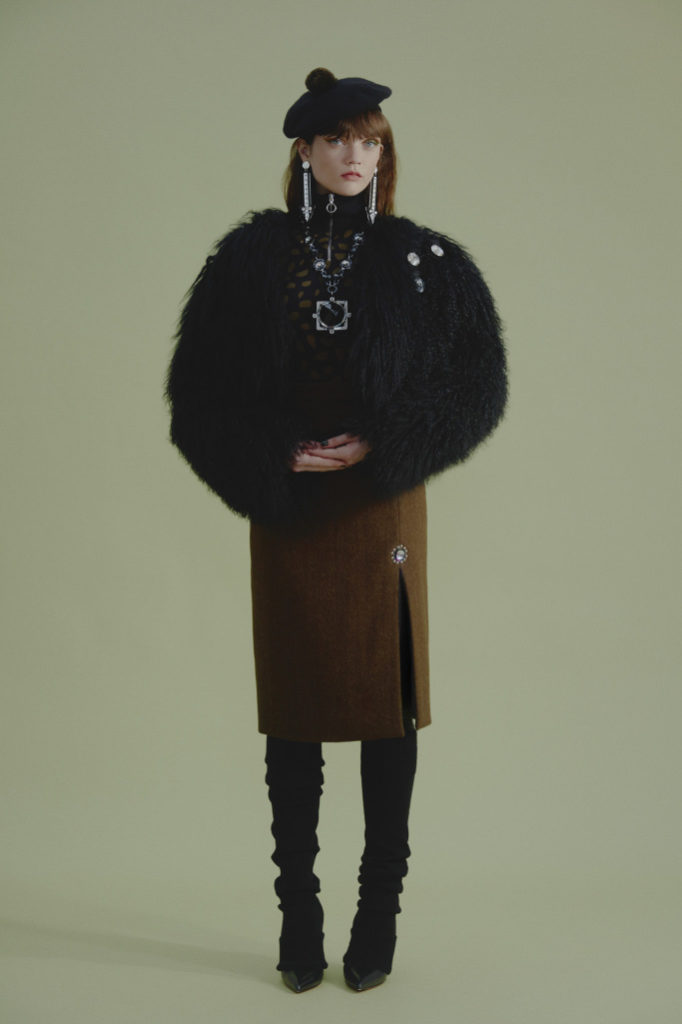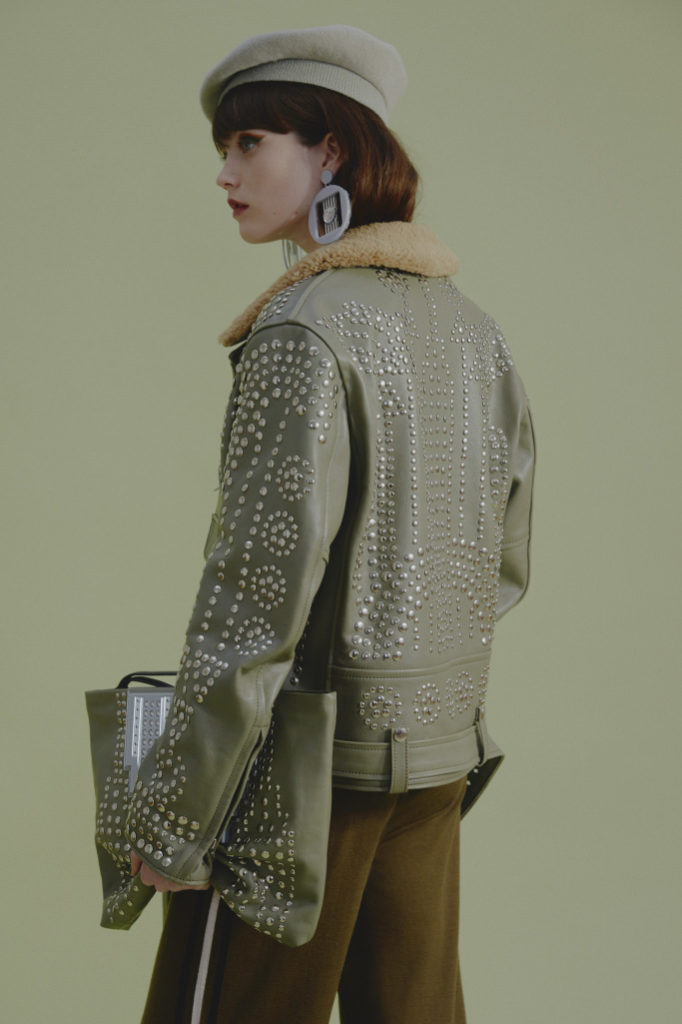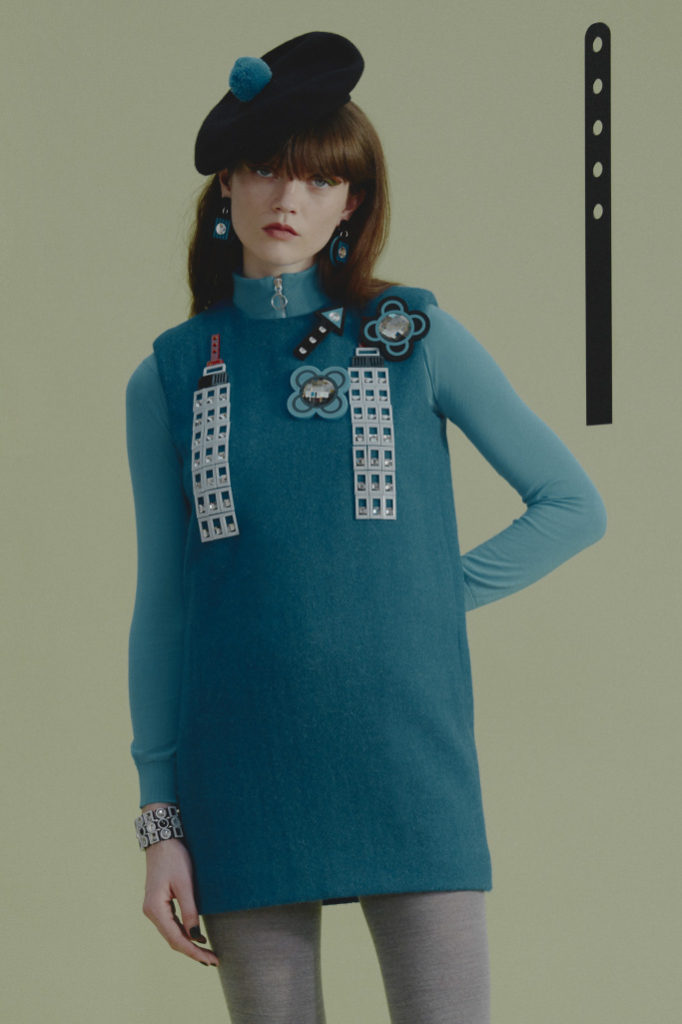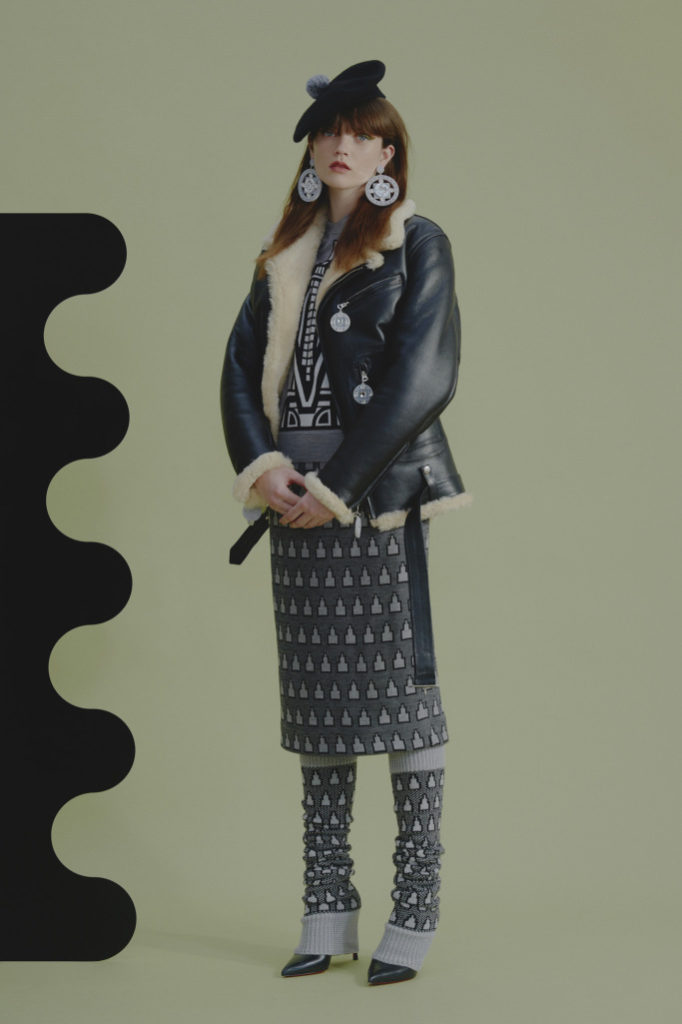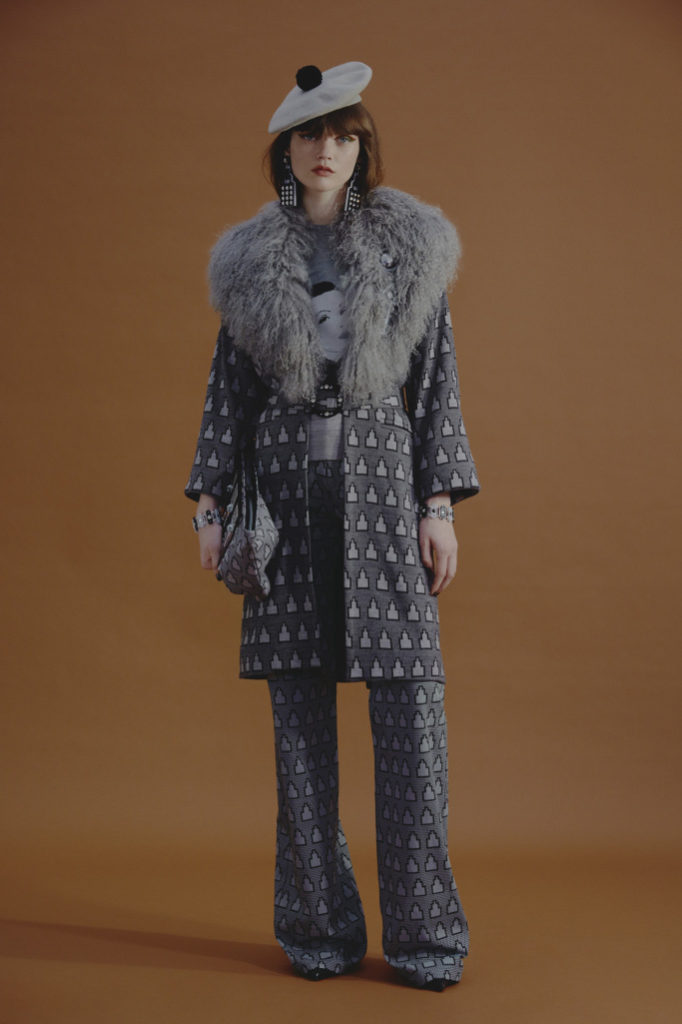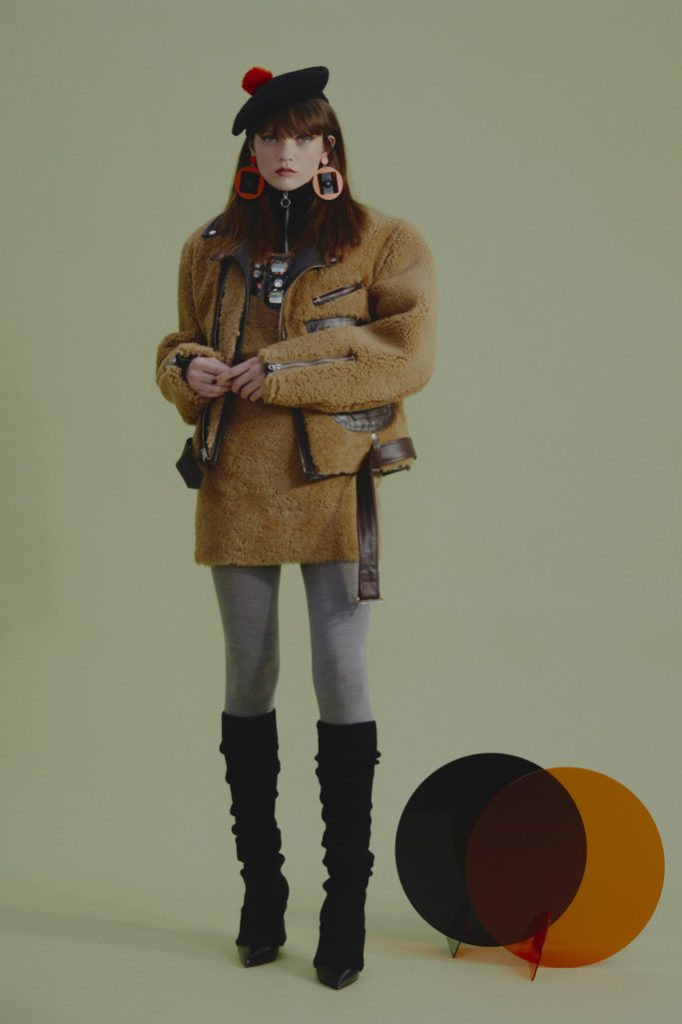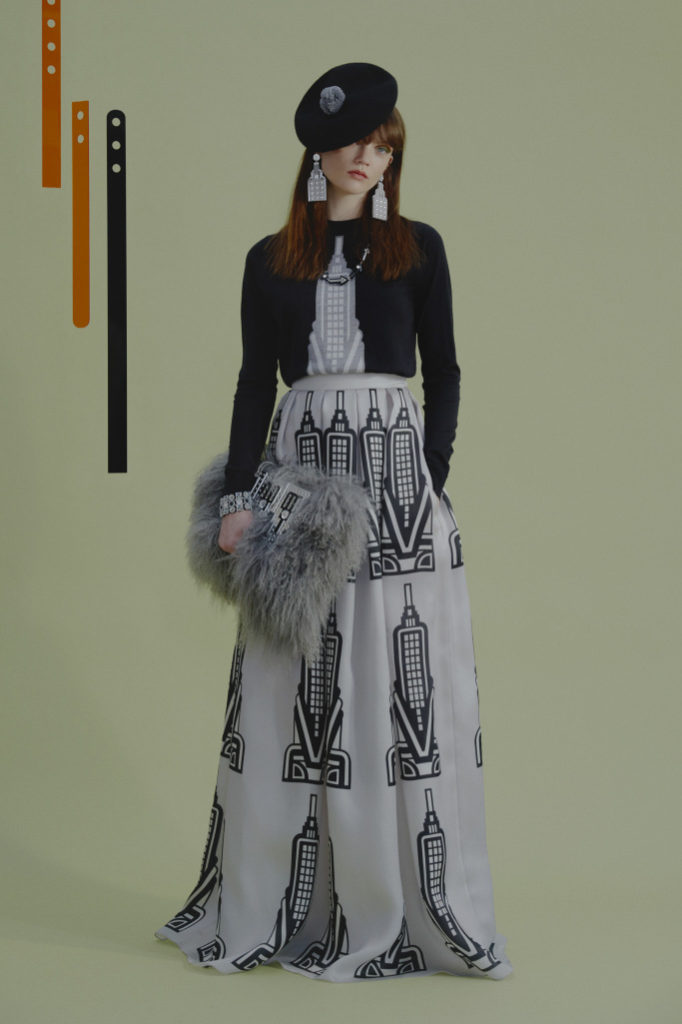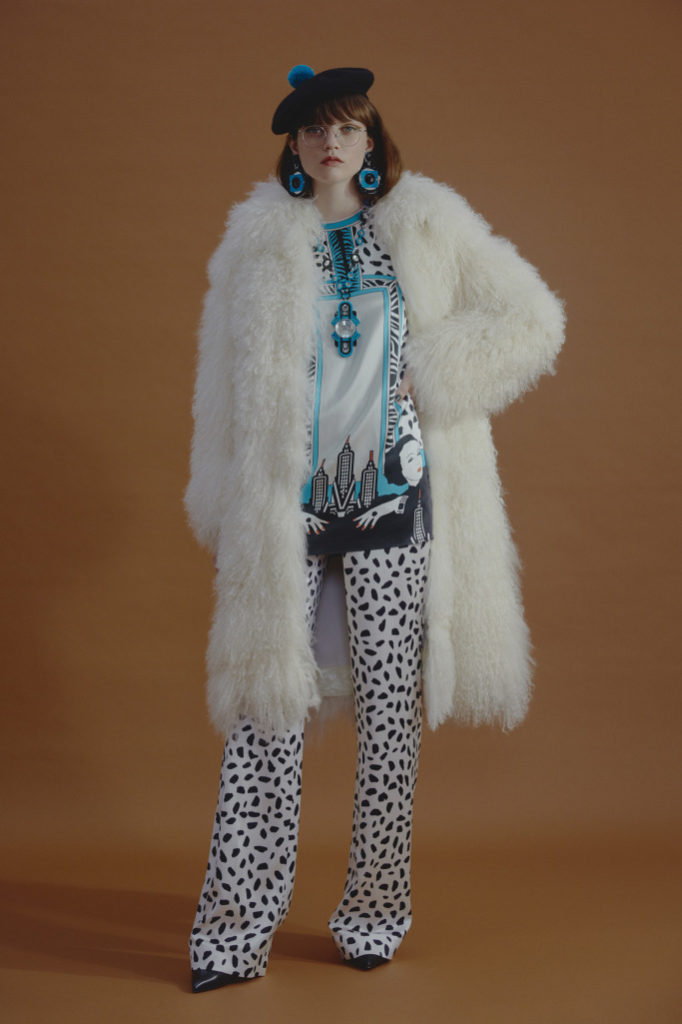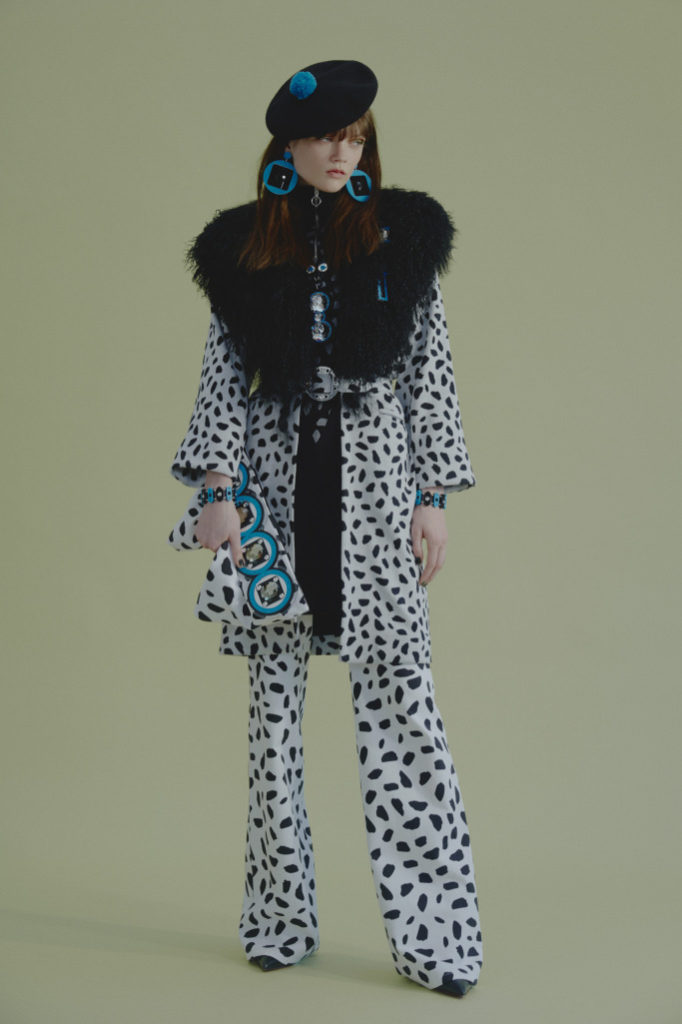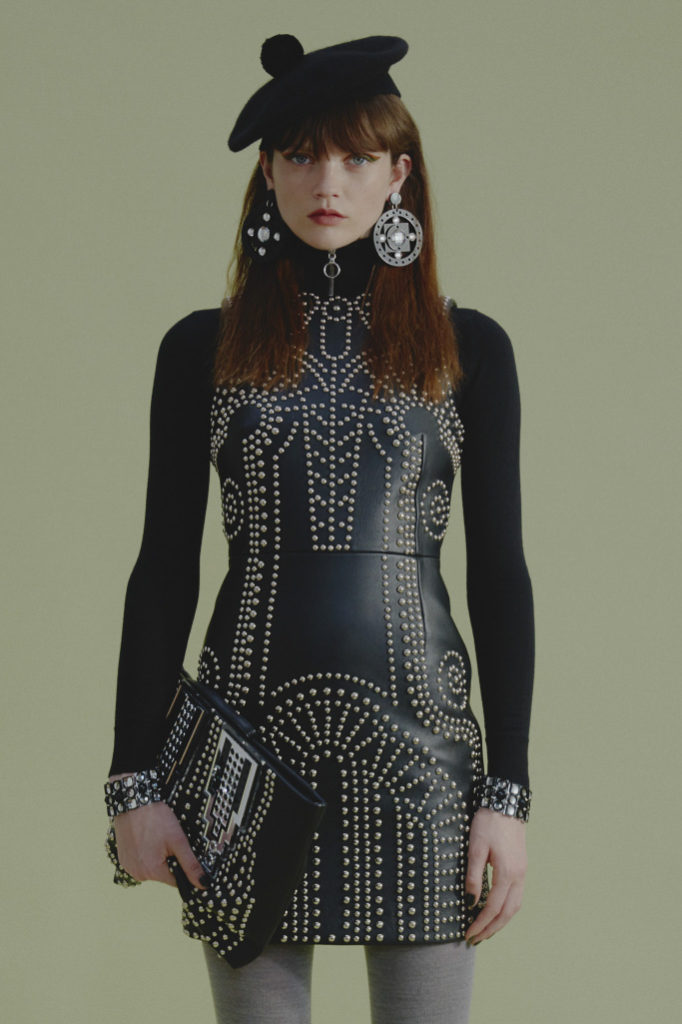 The happy, warm feeling continued for London 2018's RTW season as Osman Yousefzada paraded out his mash up of fall fashion.  Bright, bold colors dotted the pieces and busy prints played into the theme. Head to toe leather ensembles broke up the noise but made little sense in the grand scheme of things. Osman let his imagination run wild for outerwear. A metallic leather shearling poncho was unexpected, unmatched and super cool.  His use of colorful blocked striped furry coats was another level of fun that kept the collection together.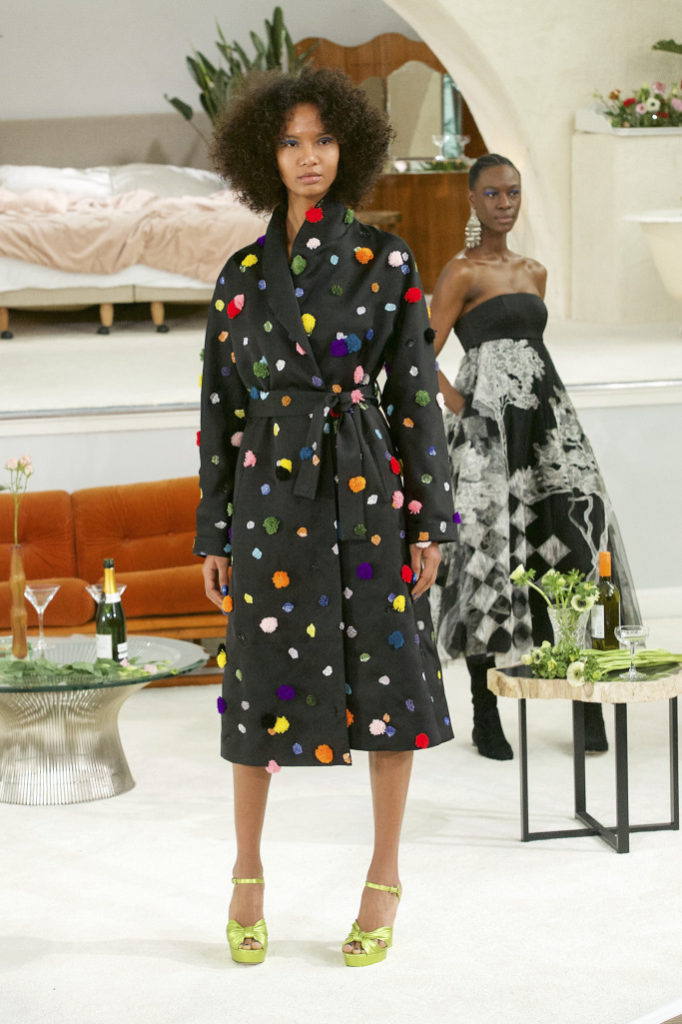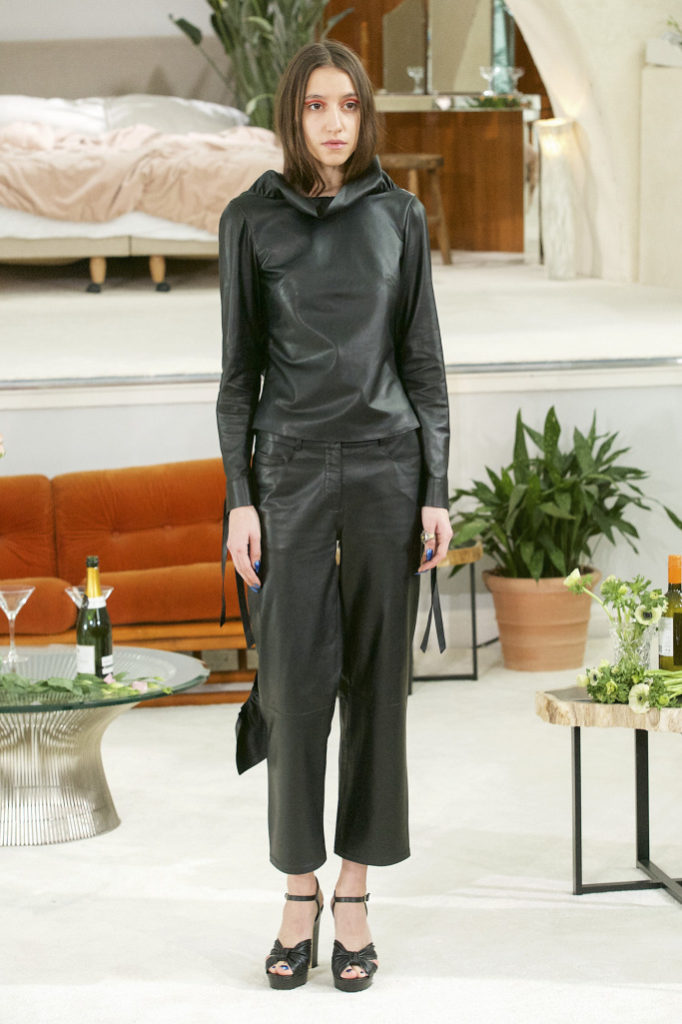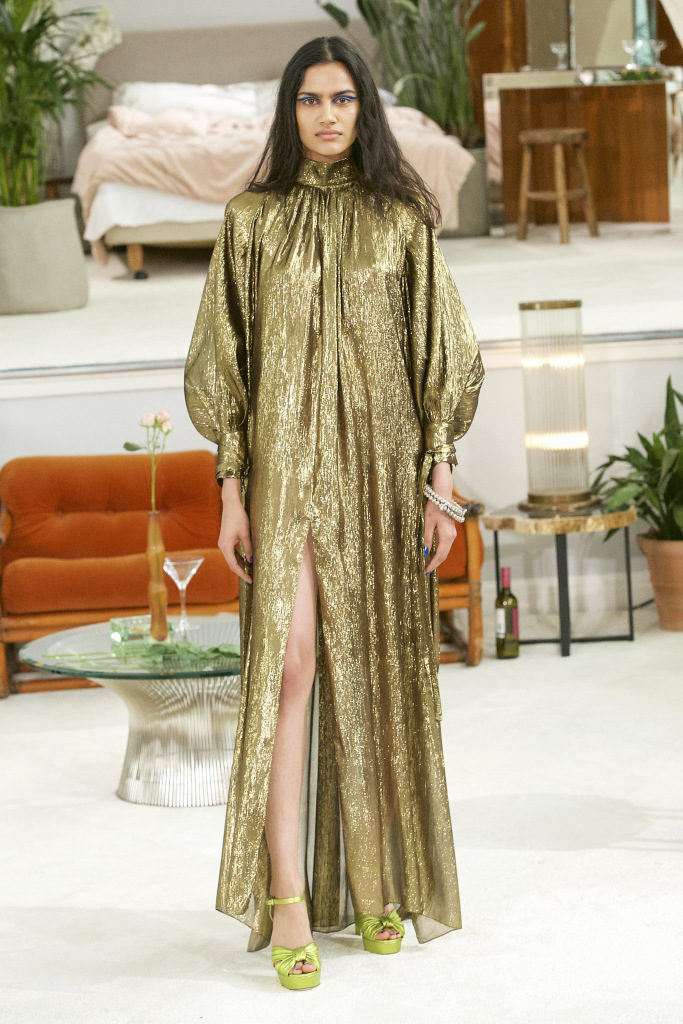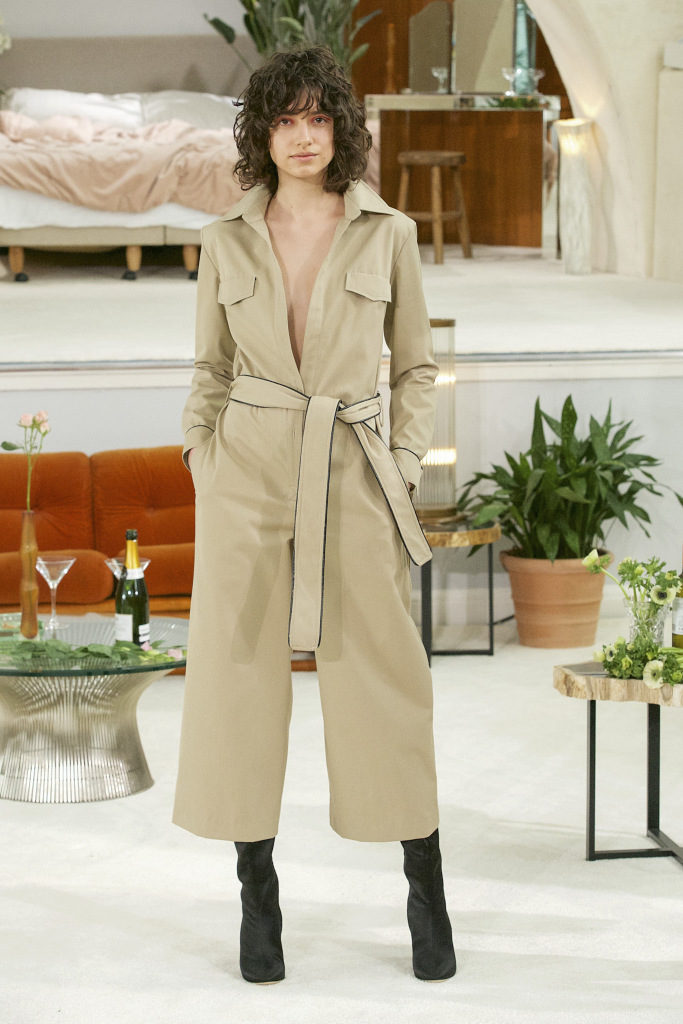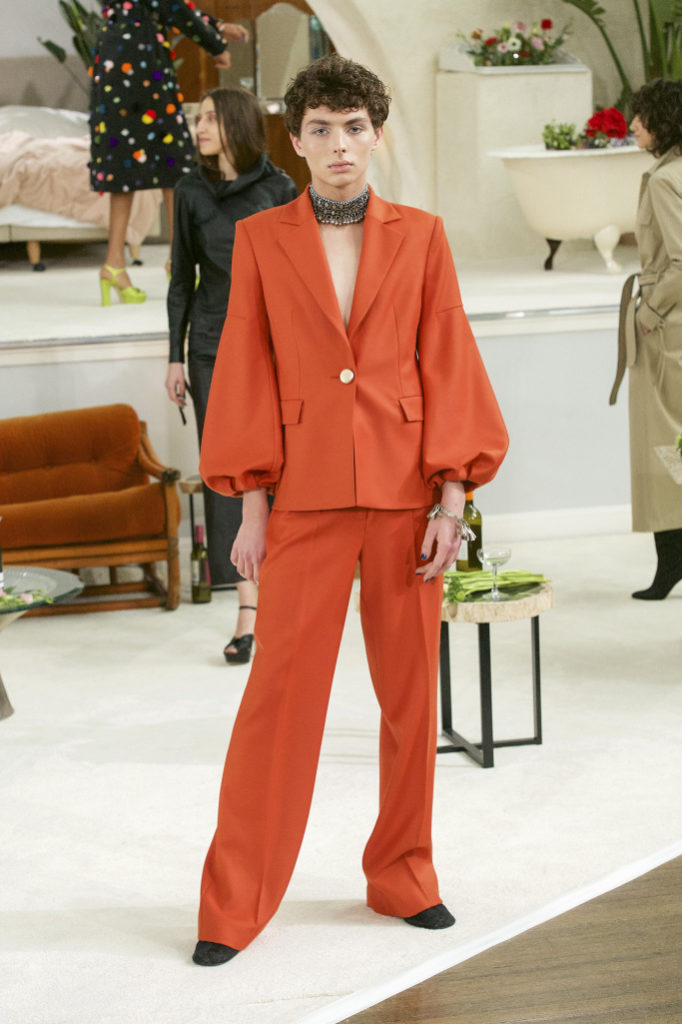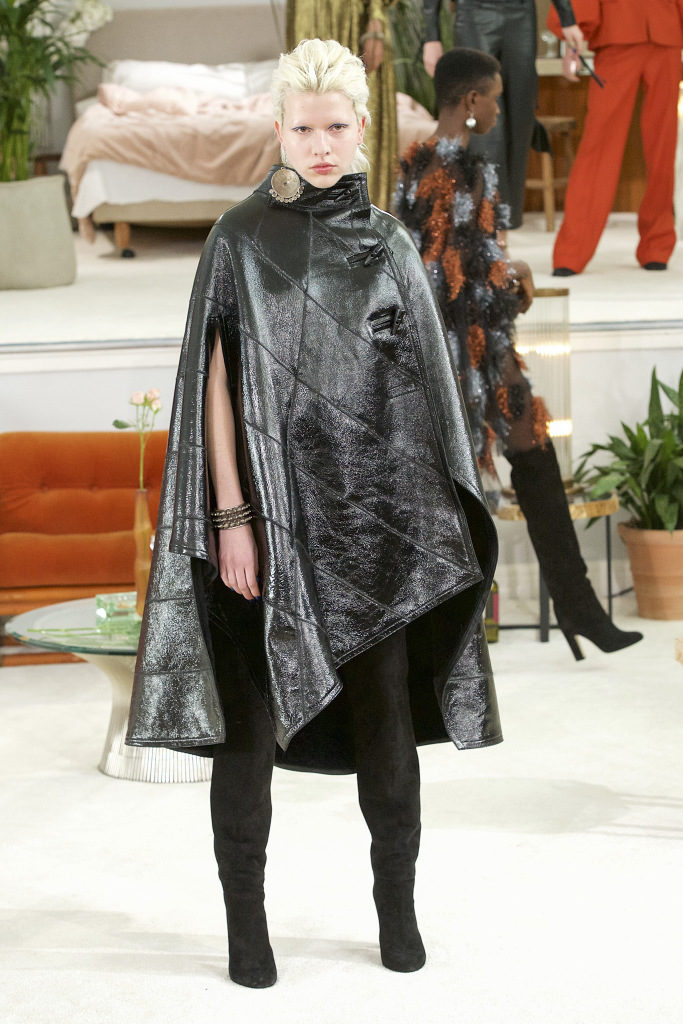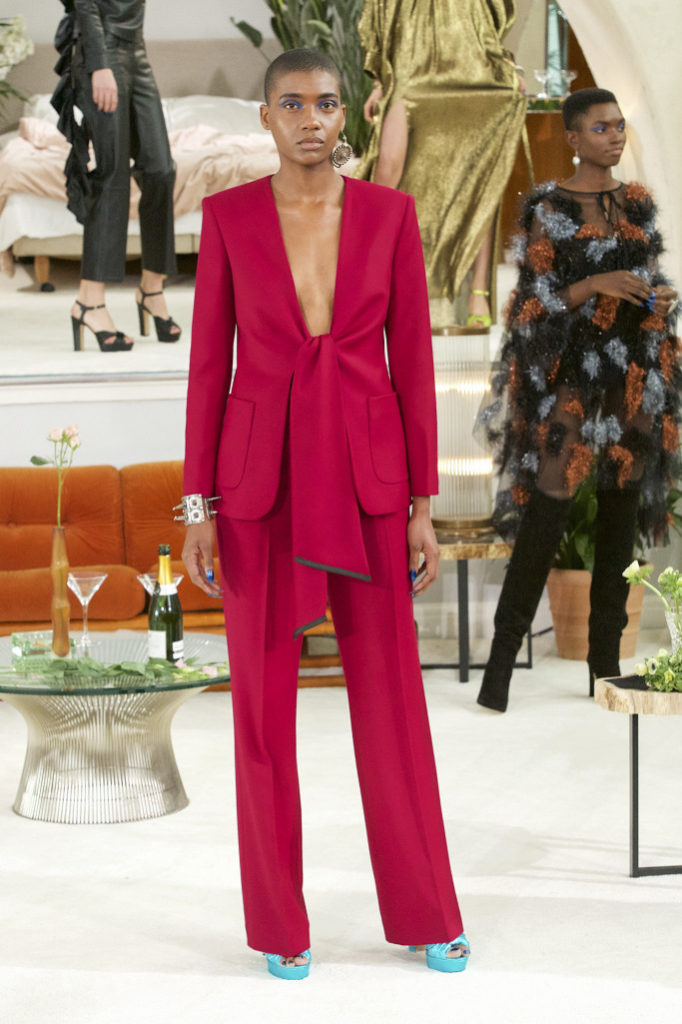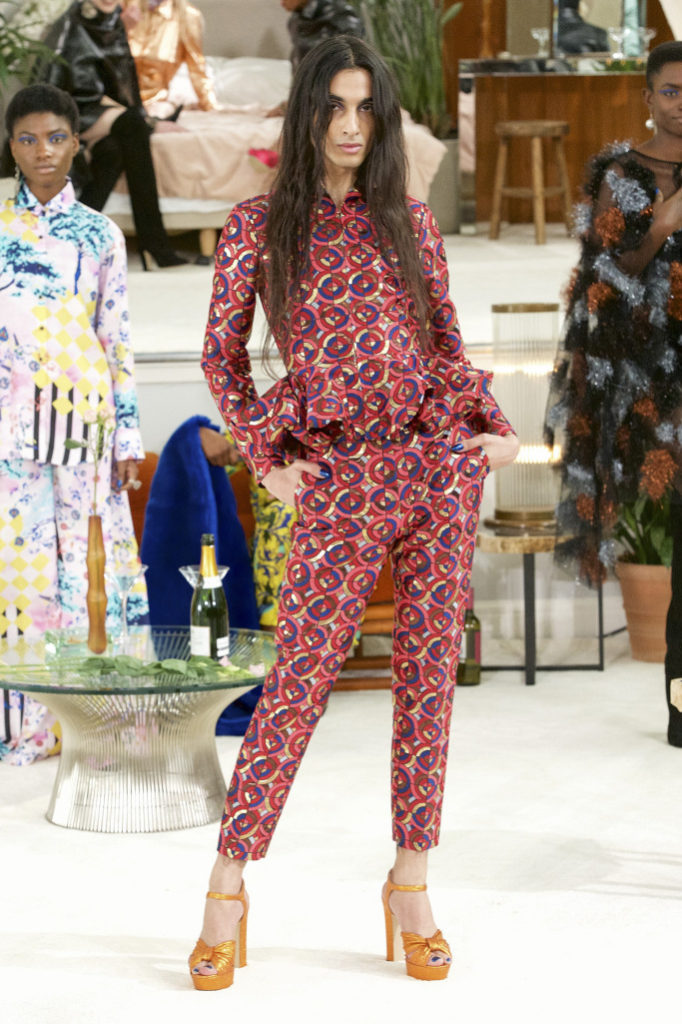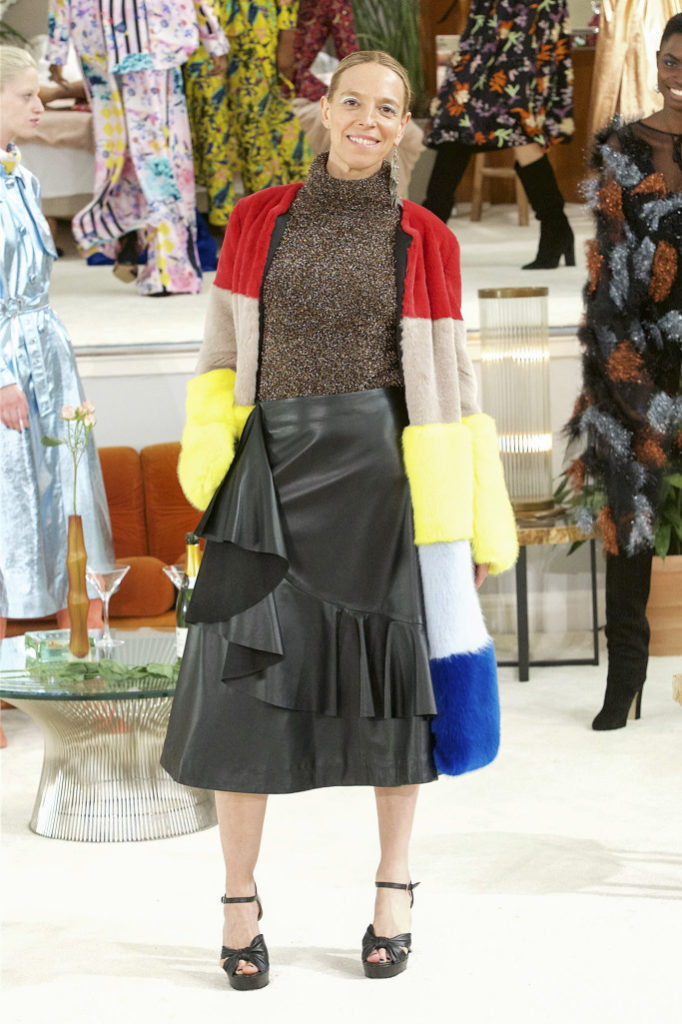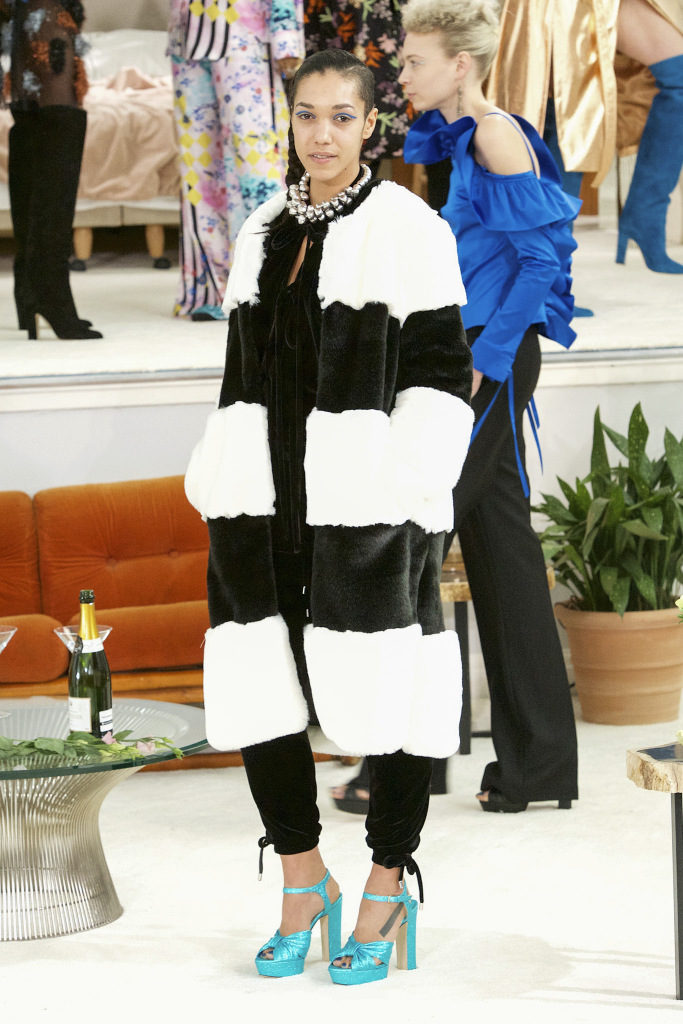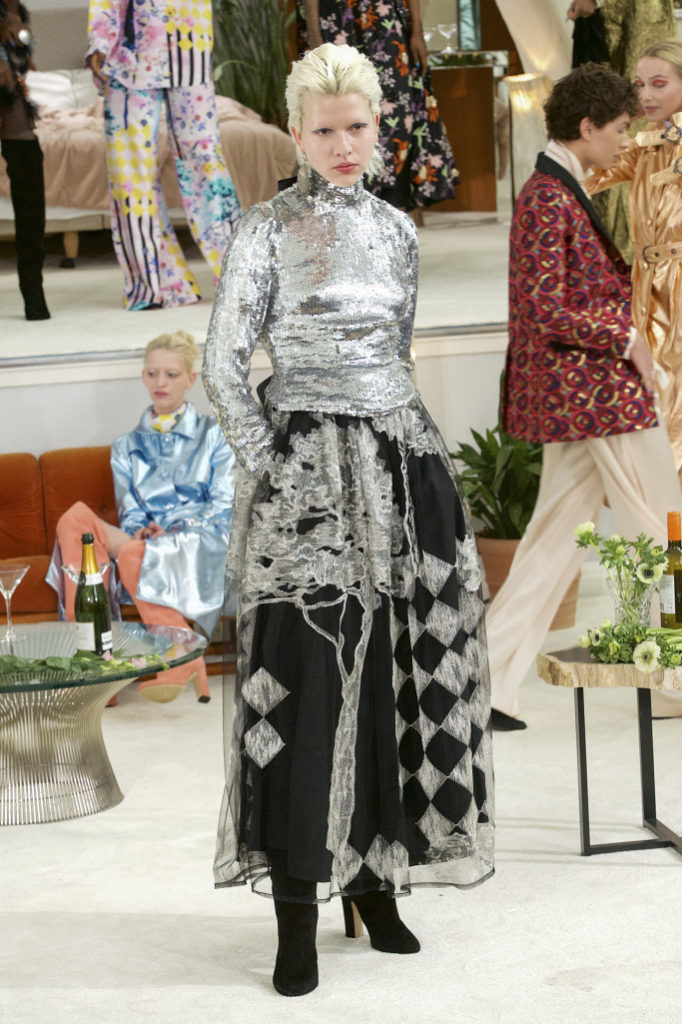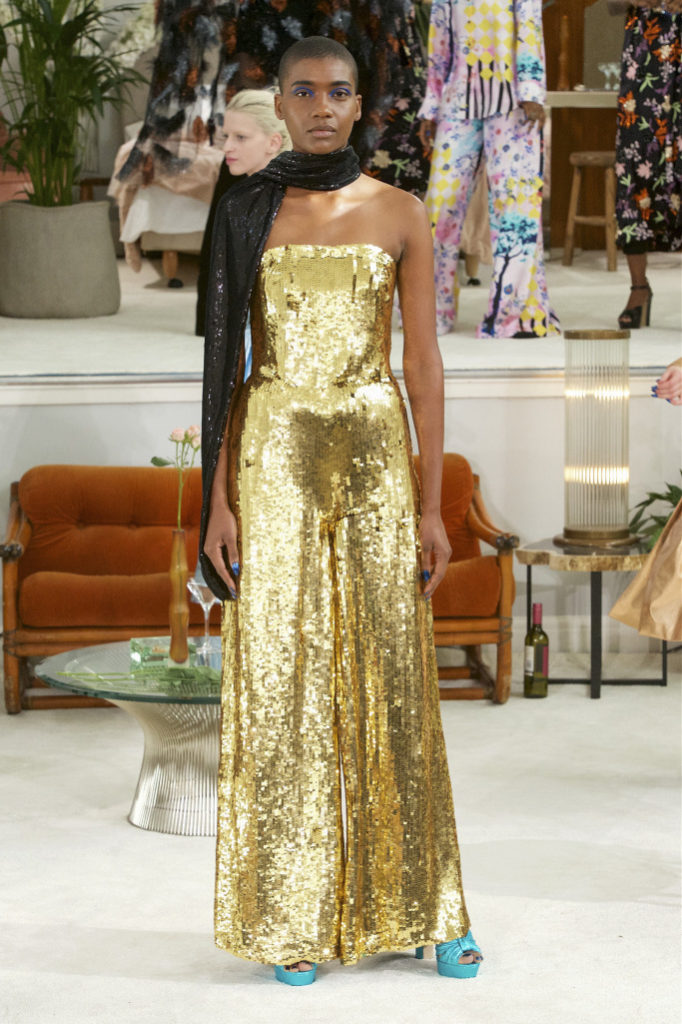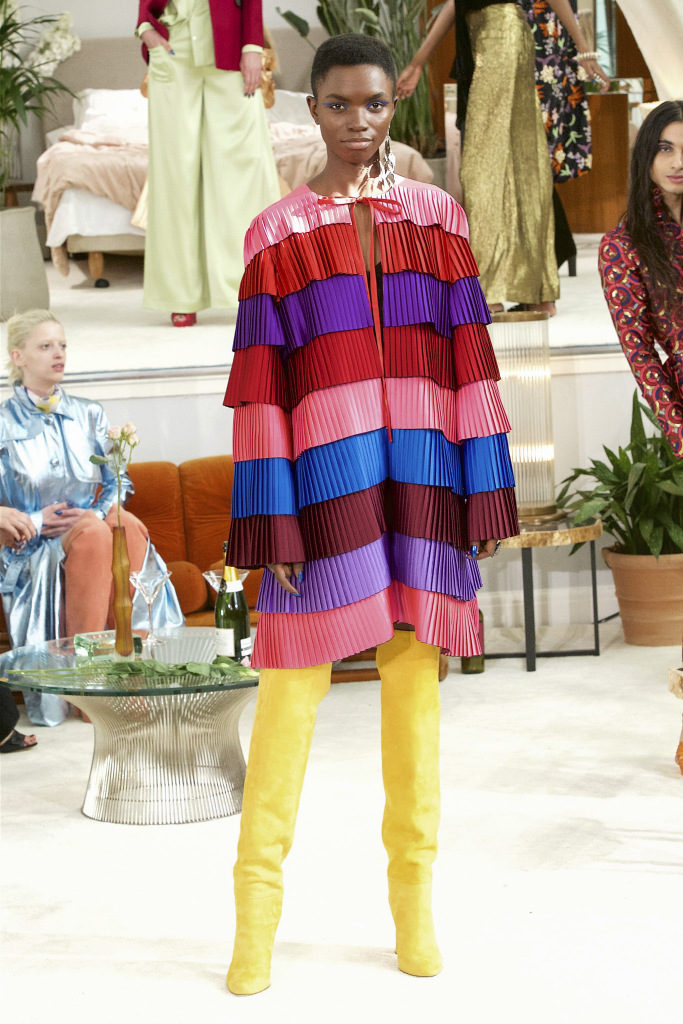 You can always expect that when a creative director leaves a brand, his last collection is going to  blow the doors off the building. Christopher Bailey's final collection for Burberry fall 2018 was no exception. Bailey is a master of shearling design and he didn't hold back for this show. Oversized, tunic shearling hoodies and tops were fundamental layering pieces. A graffiti print shearling hooded sweatshirt was among the best. We always look to Burberry for strong jackets and his double collar shearling moto over a cartoon graphic shearling hoodie and/or ivory shearling aviator jacket with double collar were classic Bailey looks. Both of this pieces were so spot on, they rewrote the rules for cool. Bailey also used the show as a platform to support LGBTQ charities. With his Rainbow Check Collection, he leaves a living legacy.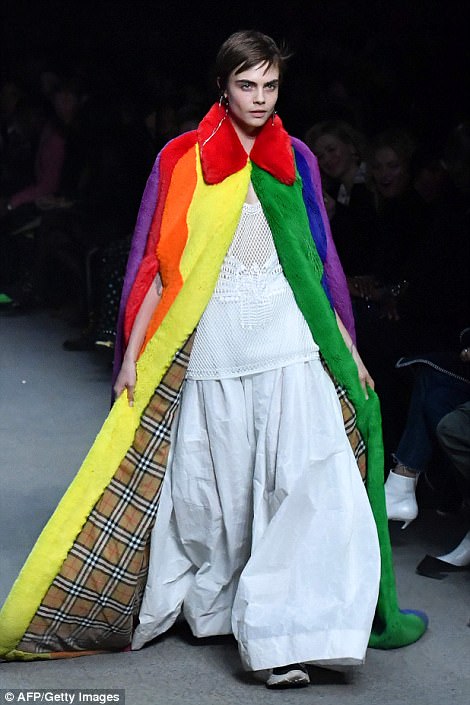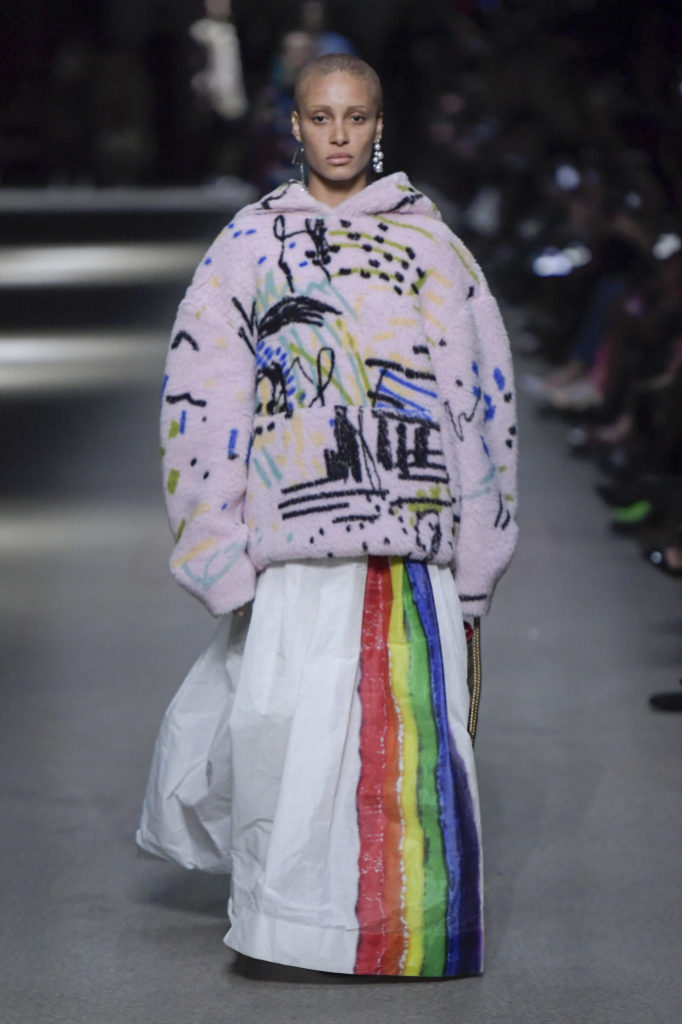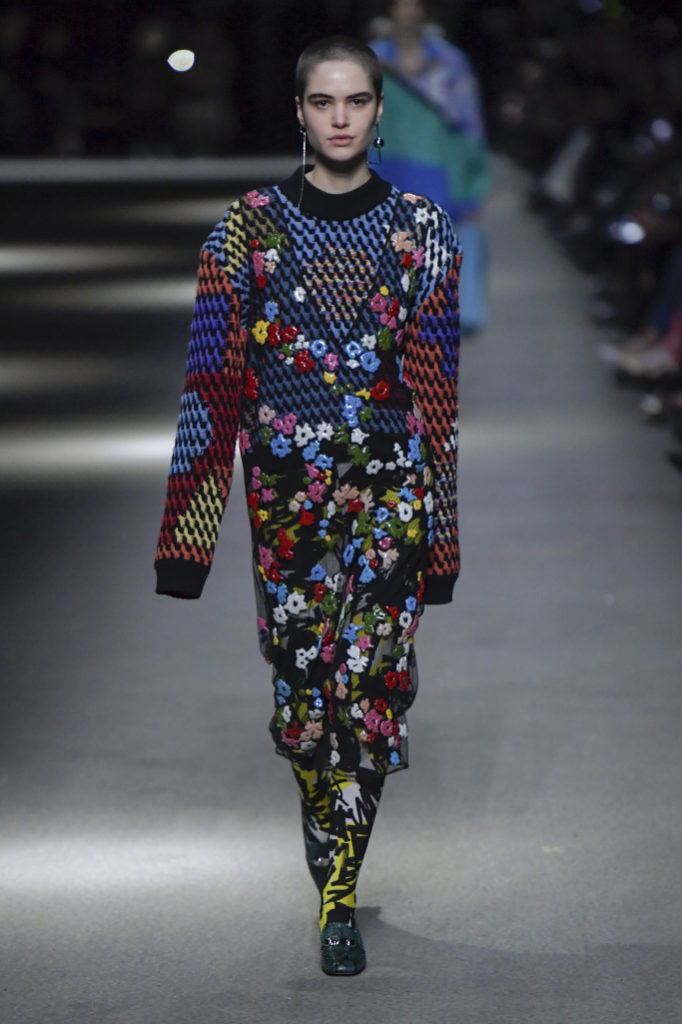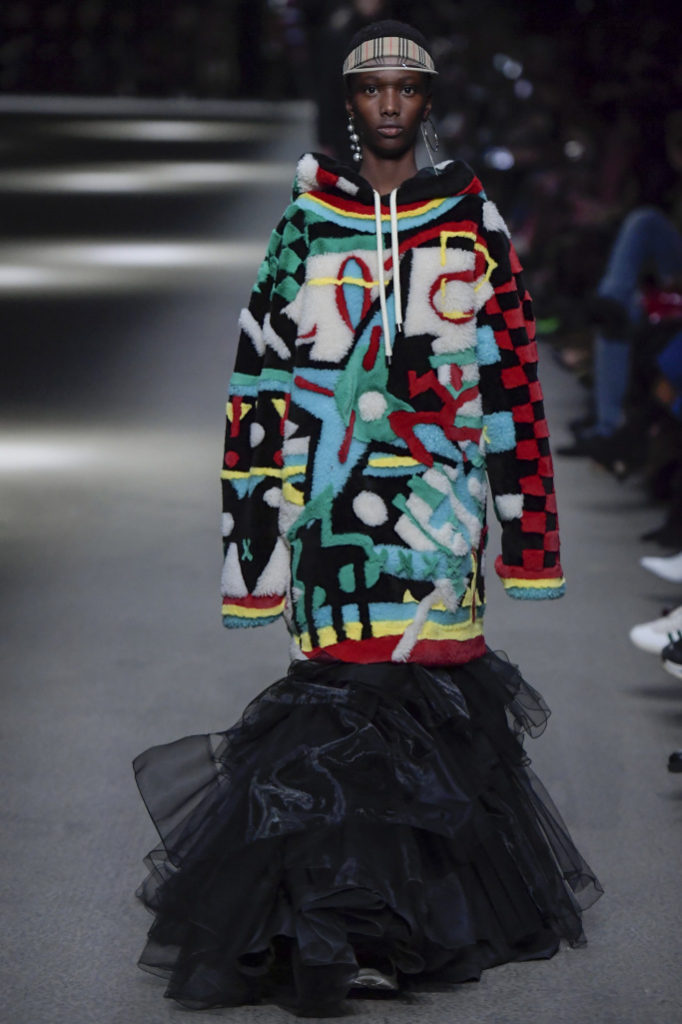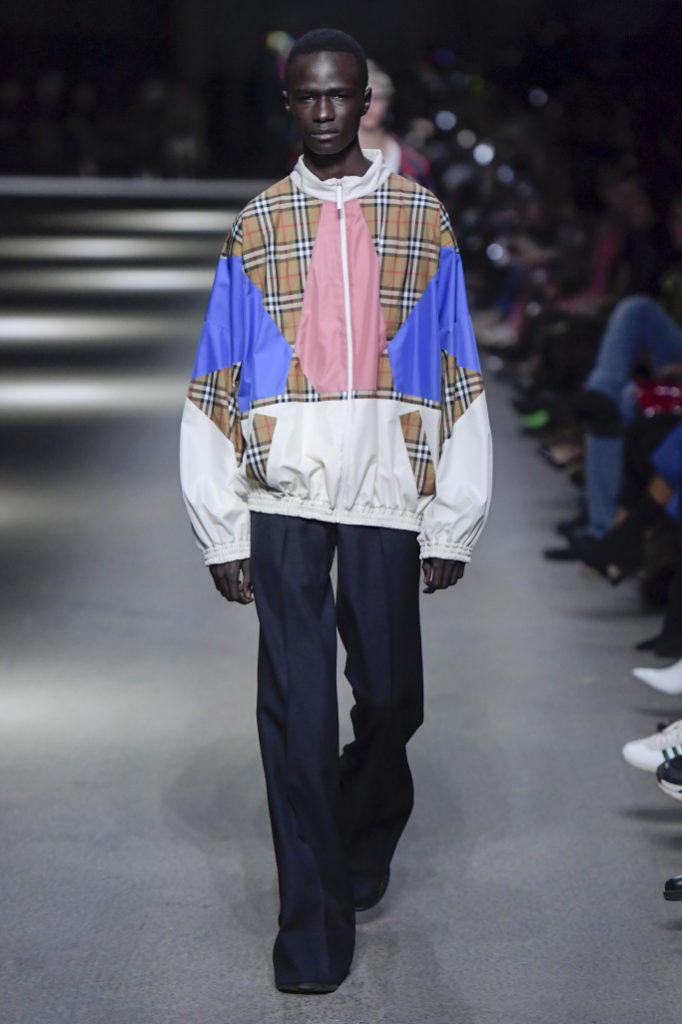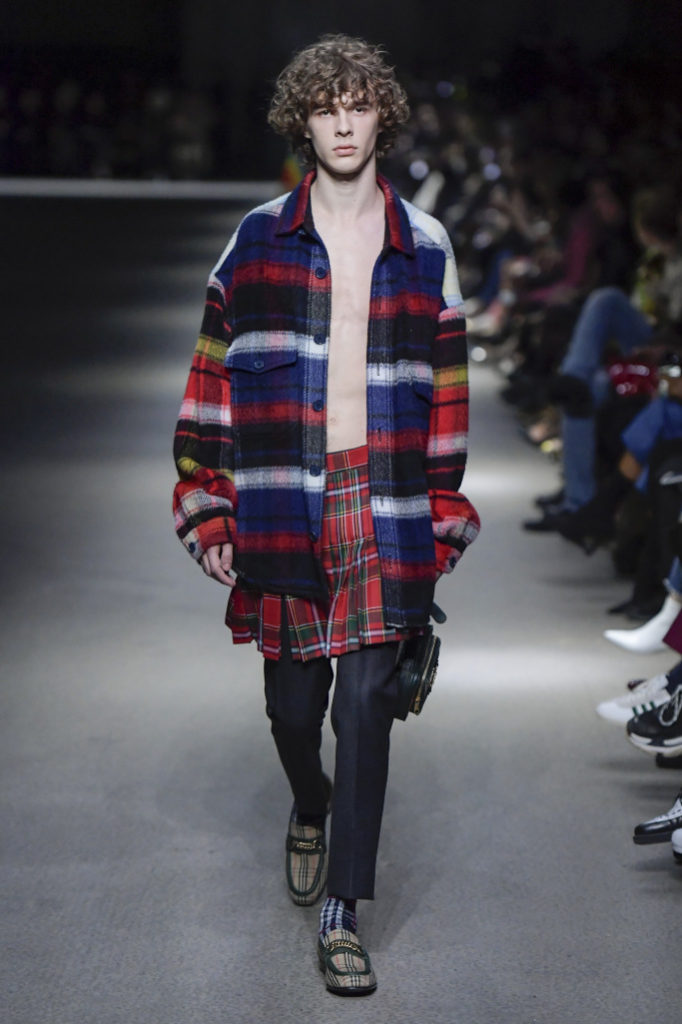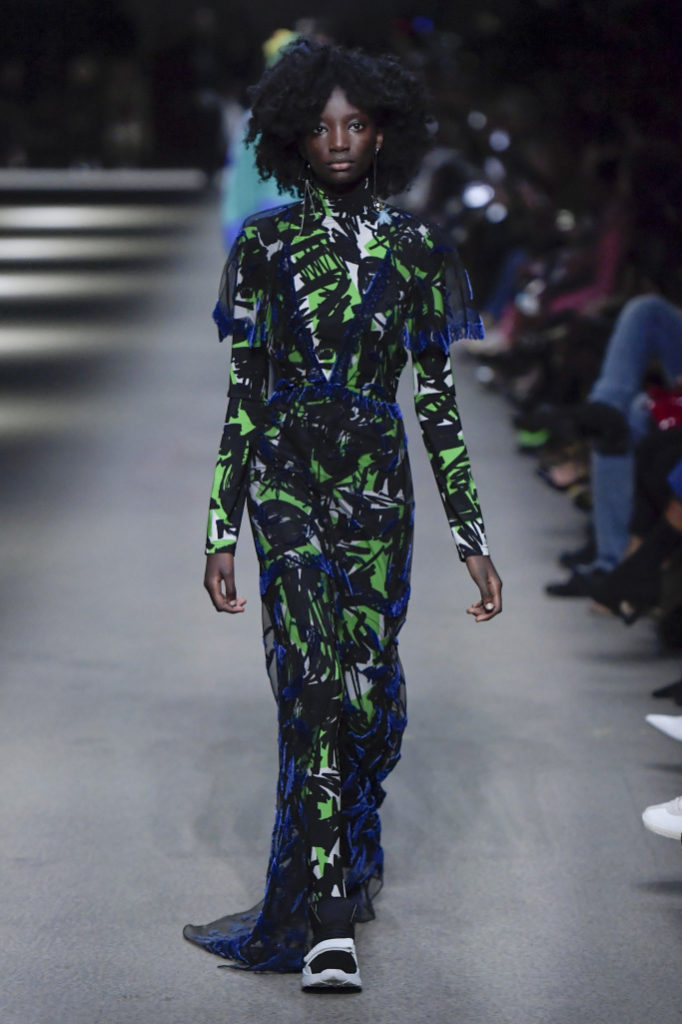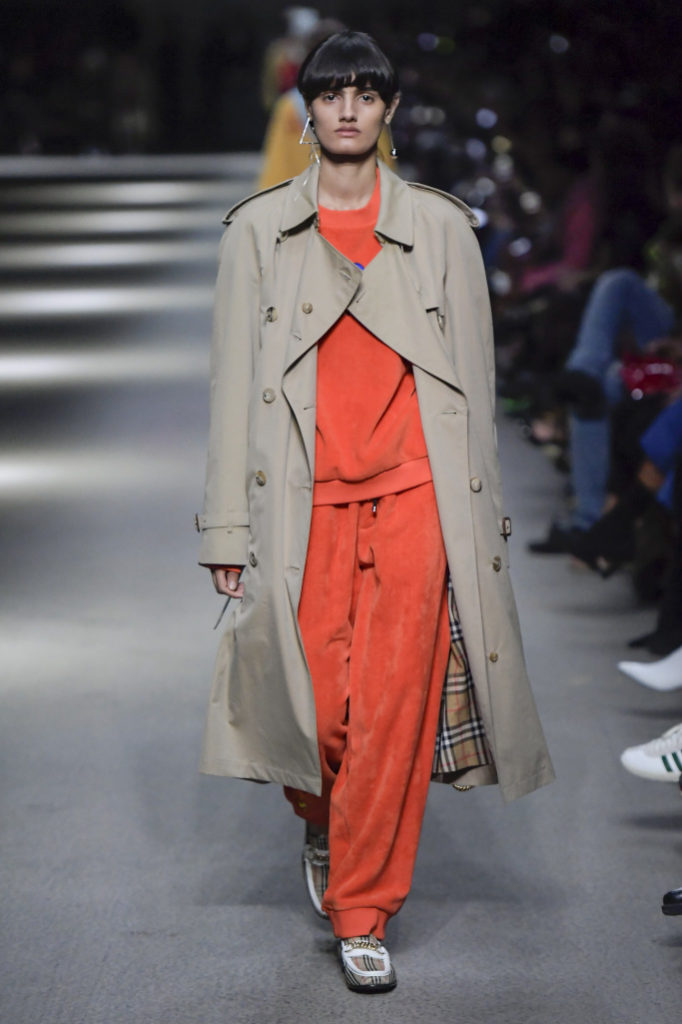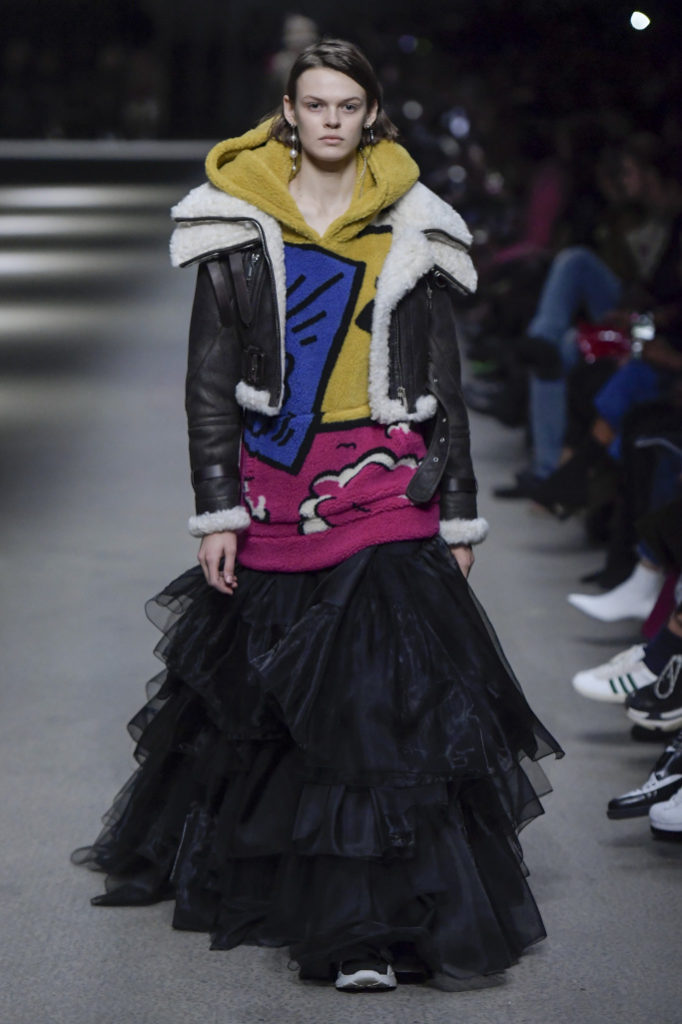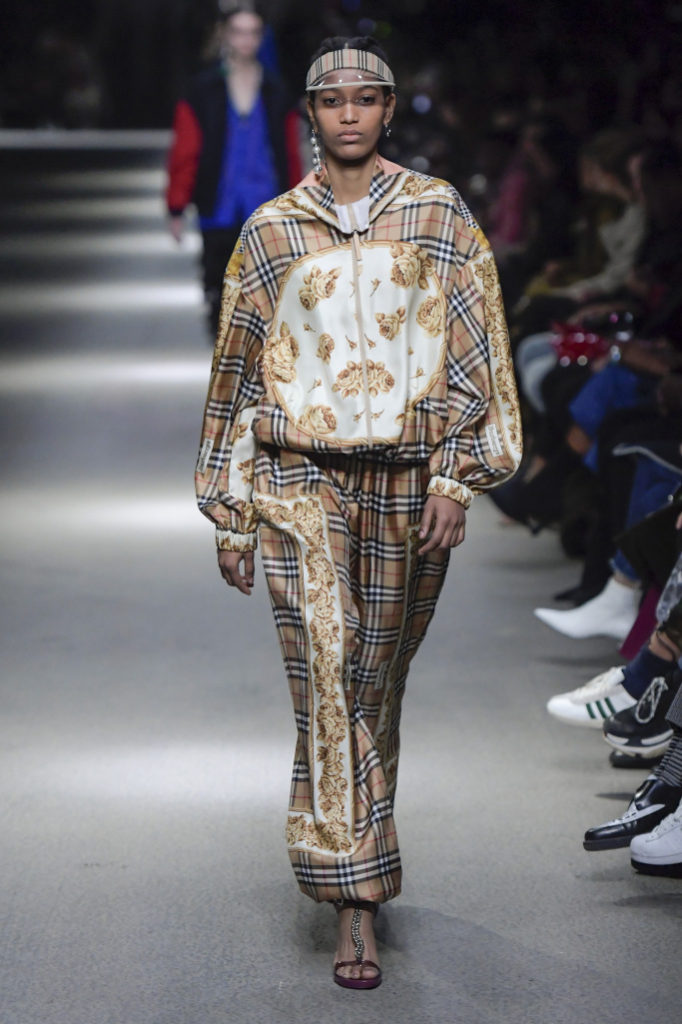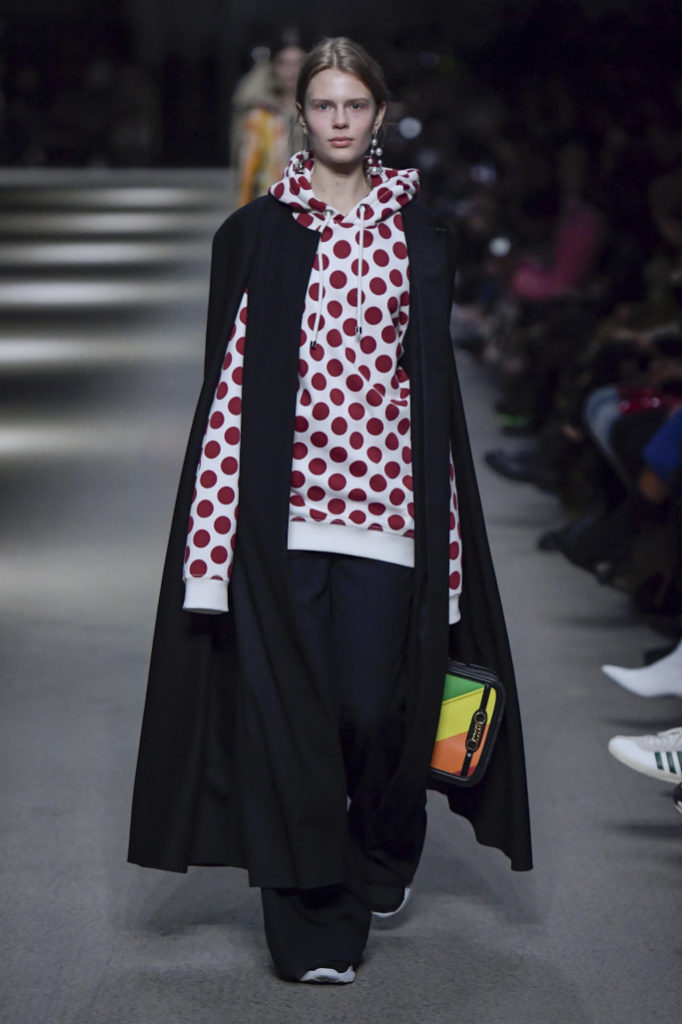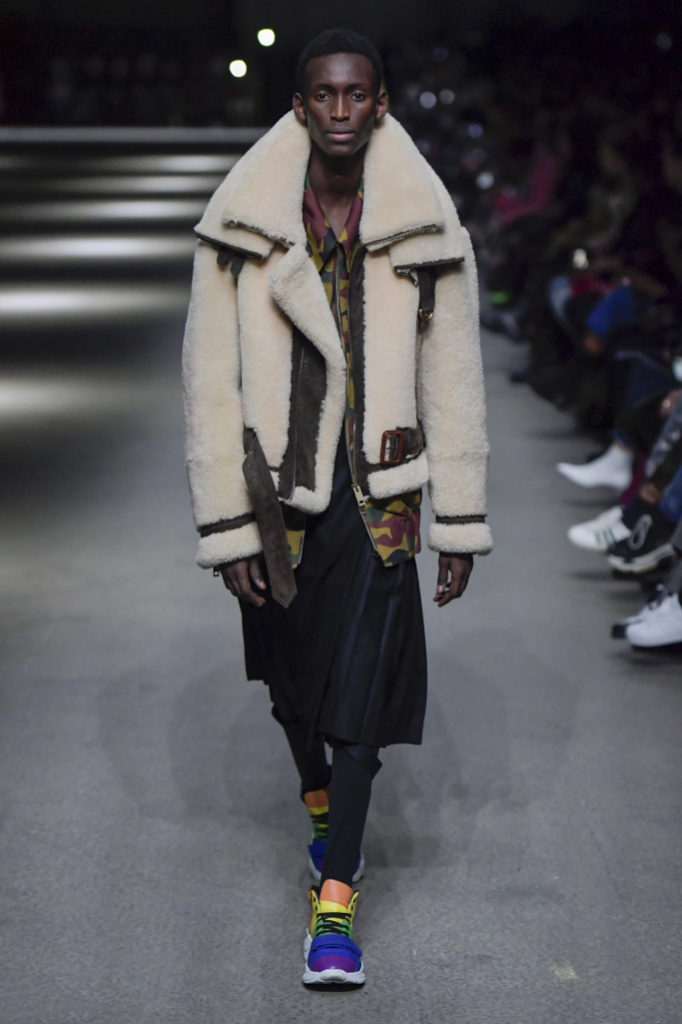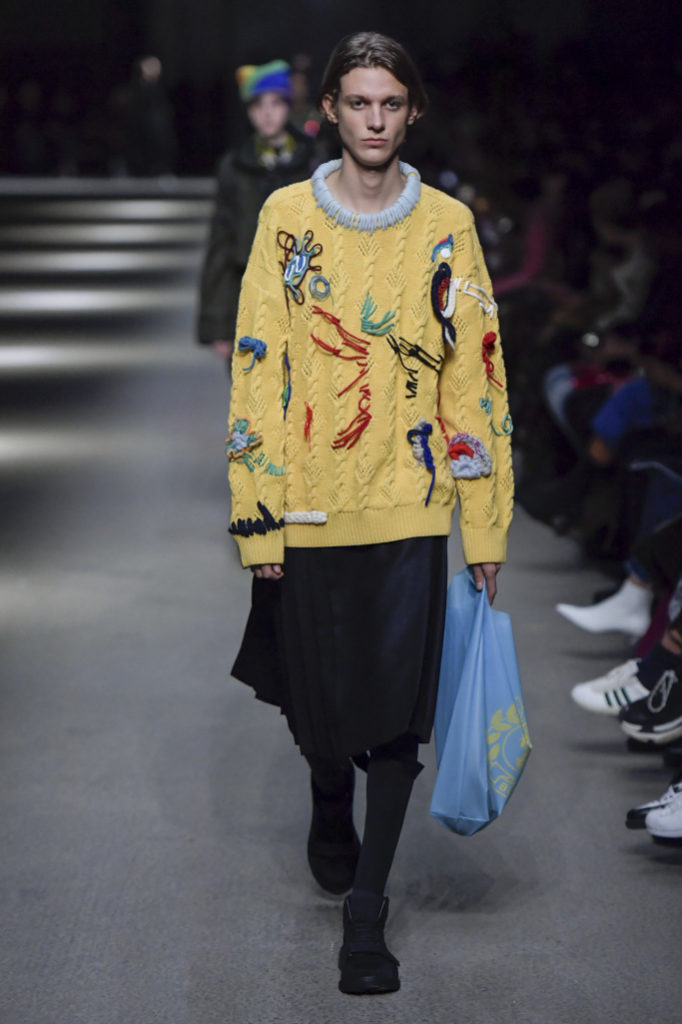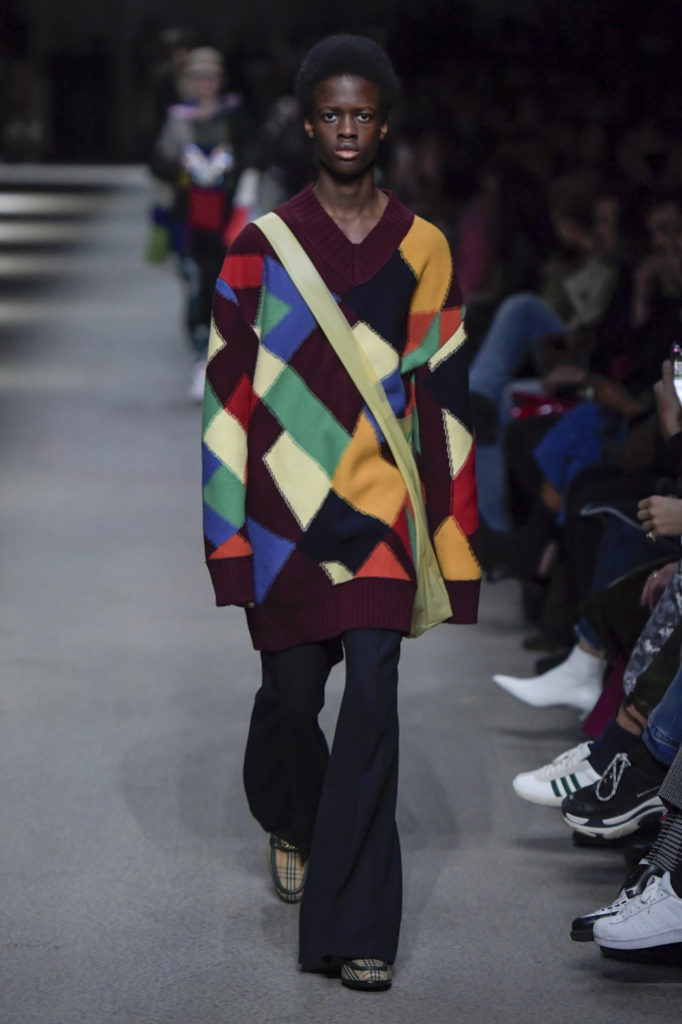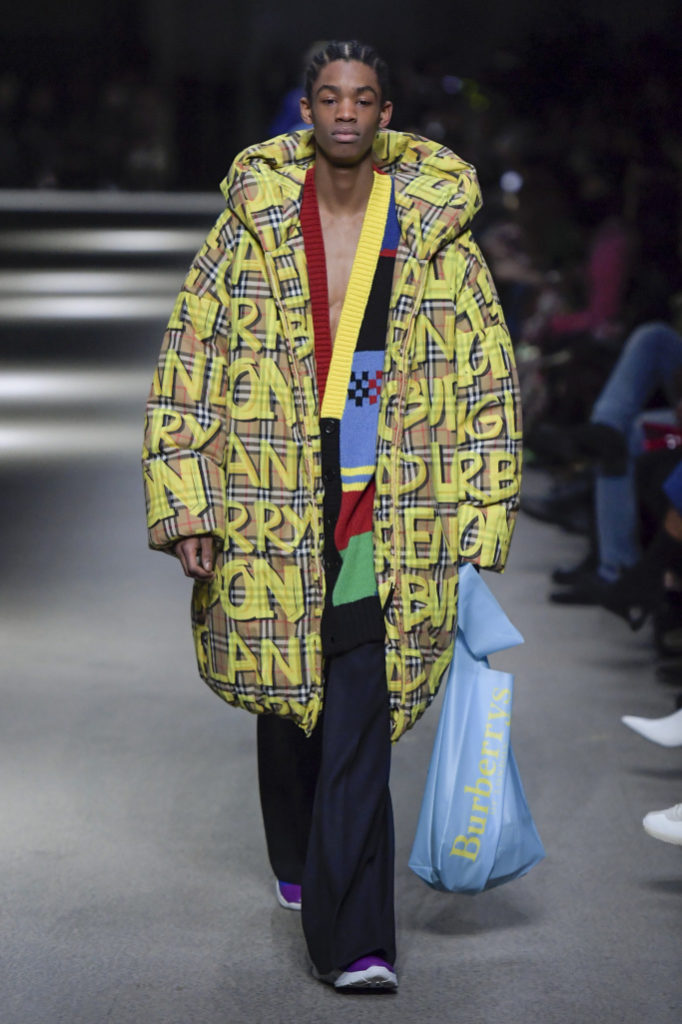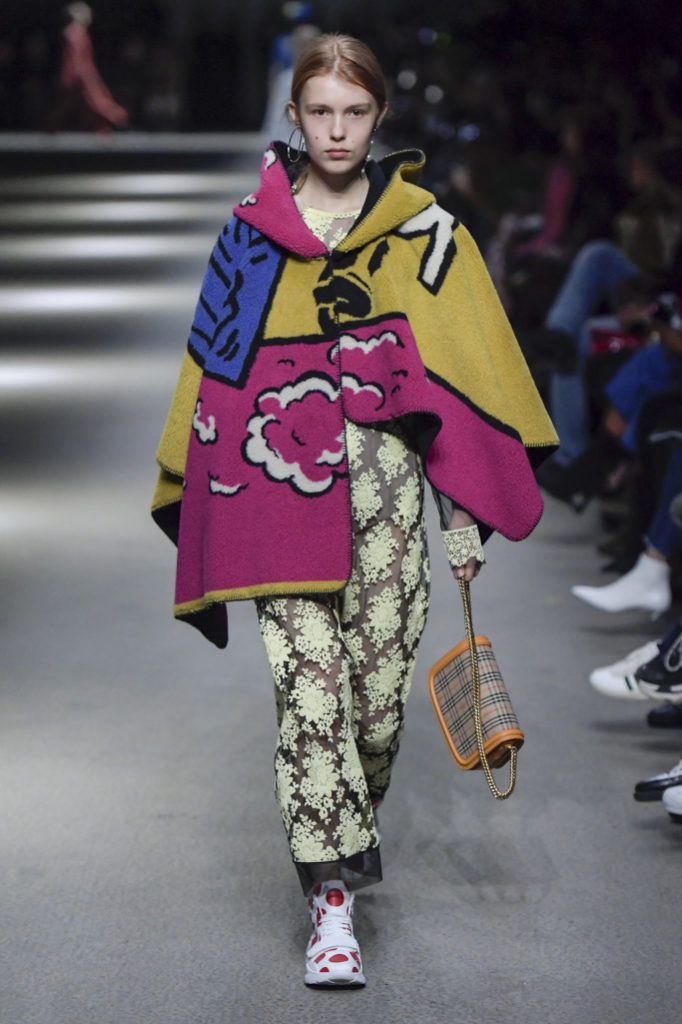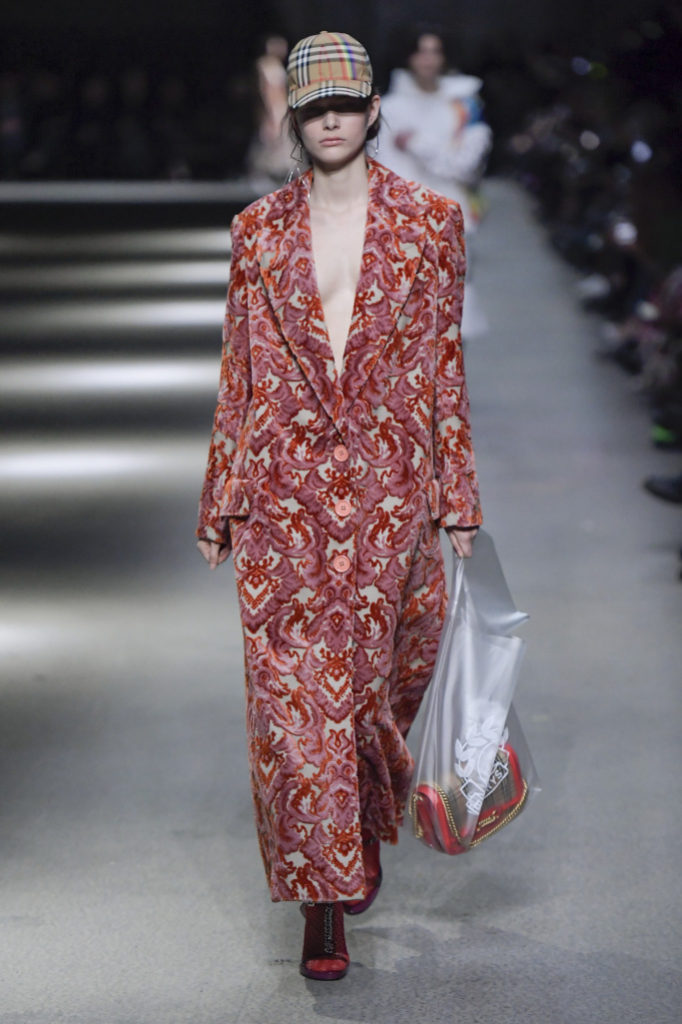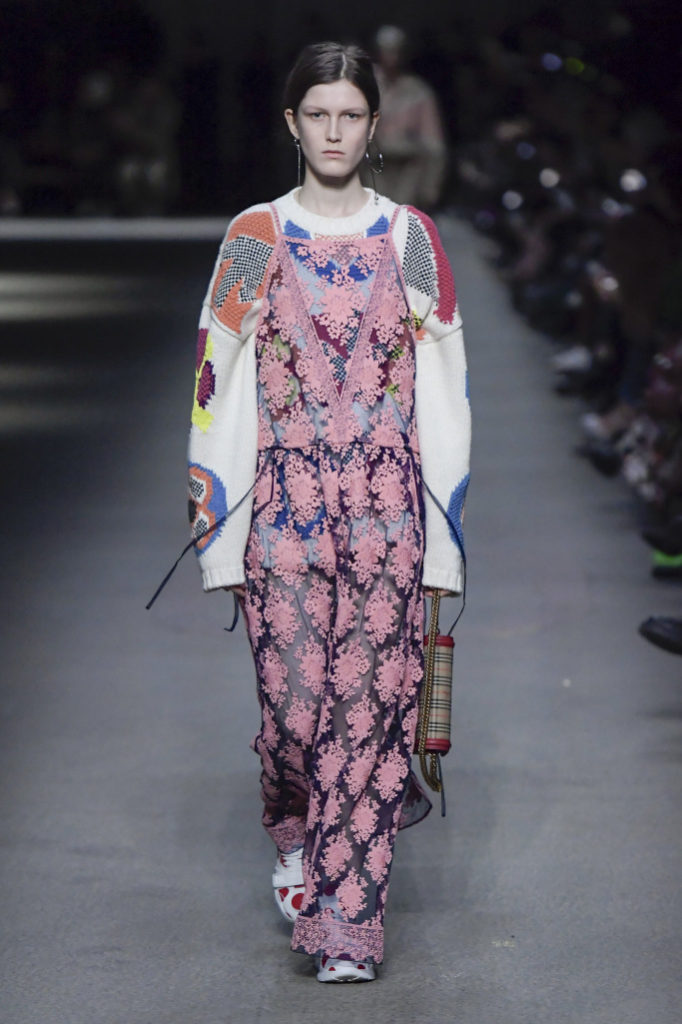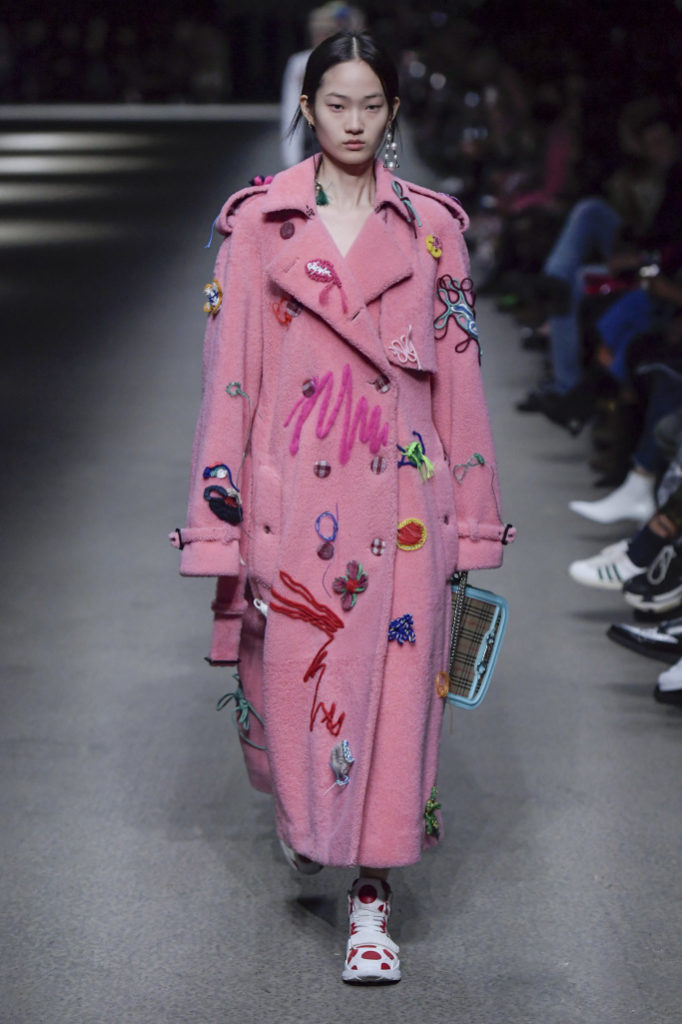 Gareth Pugh dedicated his fall 2018 RTW collection to "women who accept zero bulls–t." Well, we're on board with that. From the global women's marches to the #metoo movement, women and their power is a hot topic so why not give her clothes for the moment? Pugh put forth a commanding collection with exaggerated shoulders and cinched waists which evoke the mighty Mugler aesthetic of the 1980's (or reminded us of Grace Jones). Leathers, patents, and animal prints helped to deliver the bold message. Fusing black goat sleeves on an architectural coat was a play on proportion and texture. The pronounced shoulder and high collar of a black goat jacket gave it a box-like shape that exuded confidence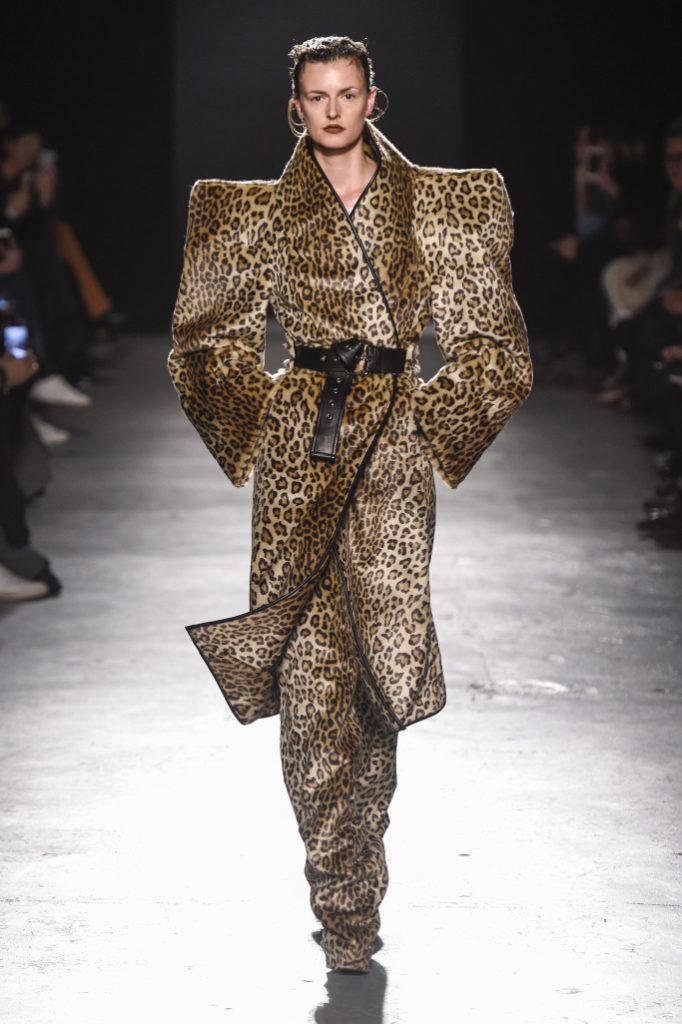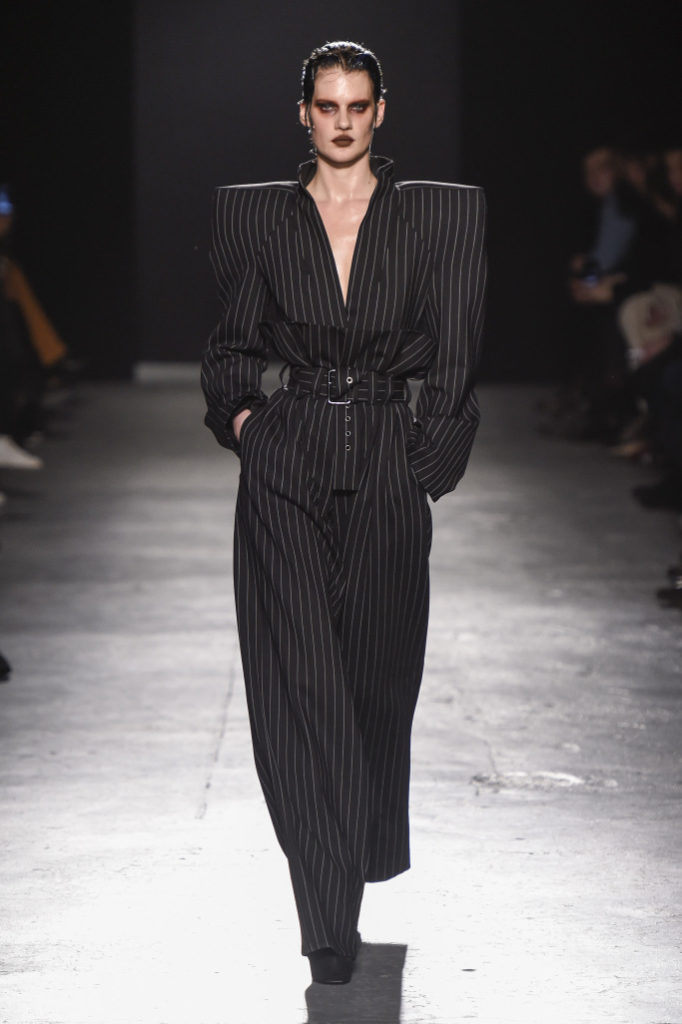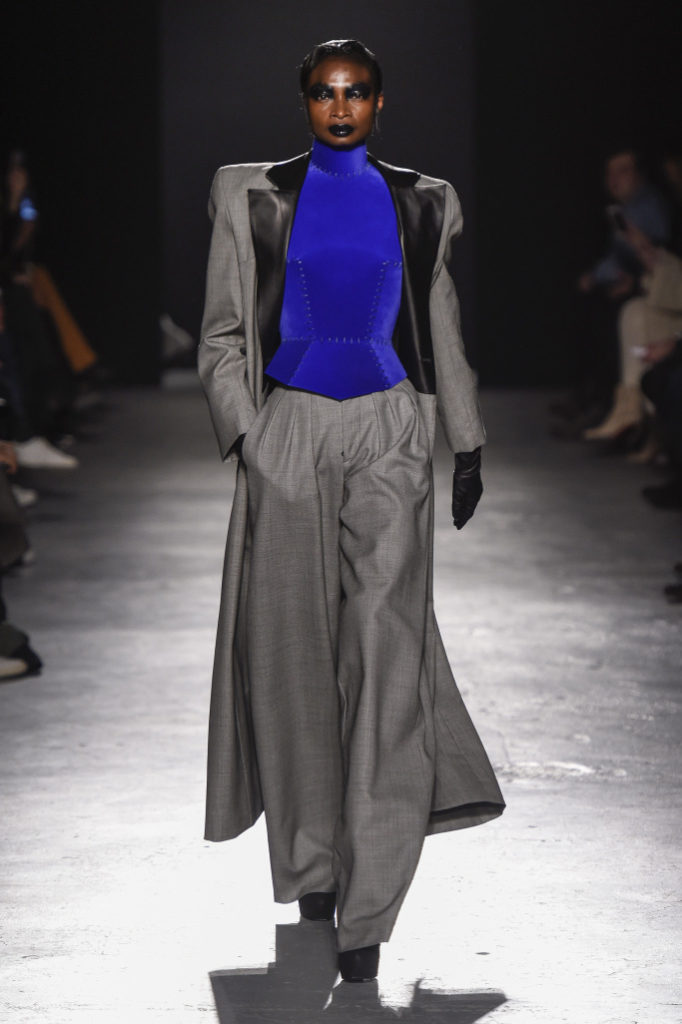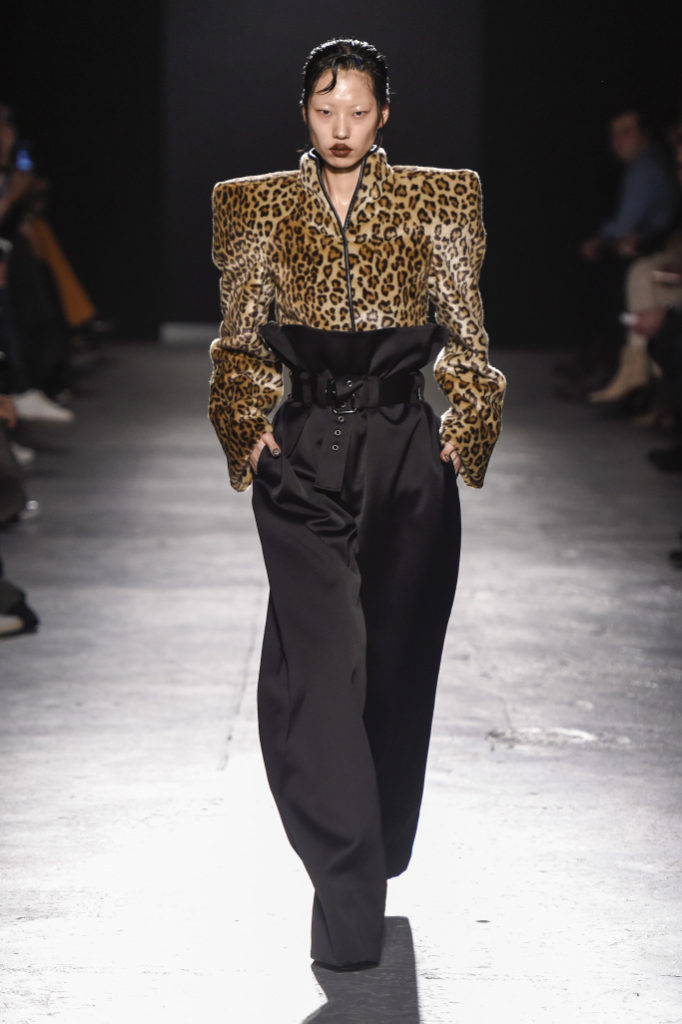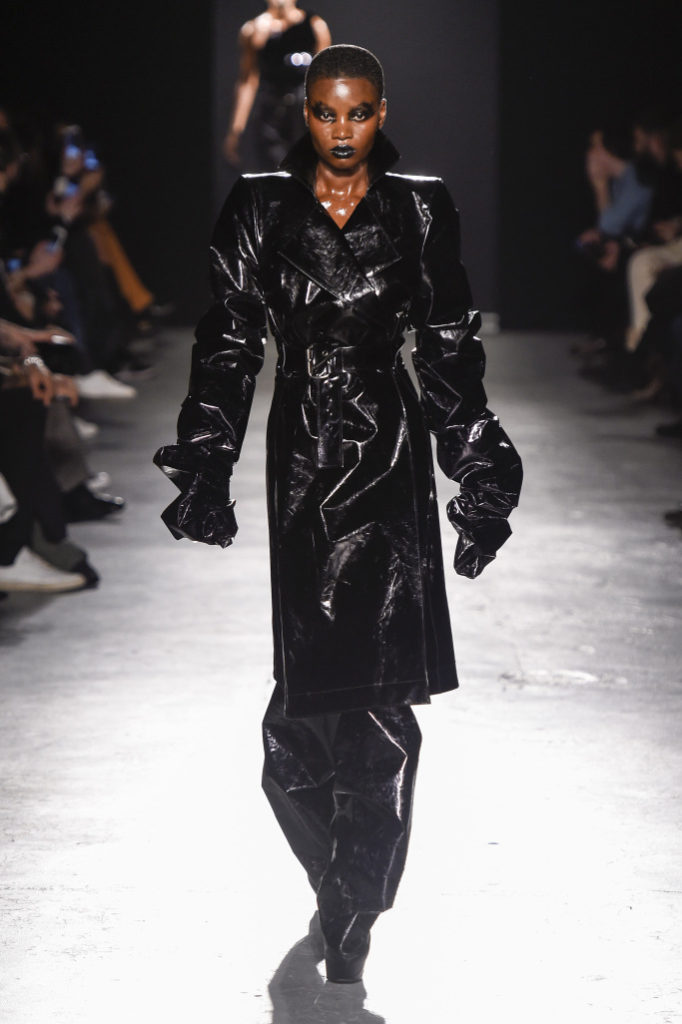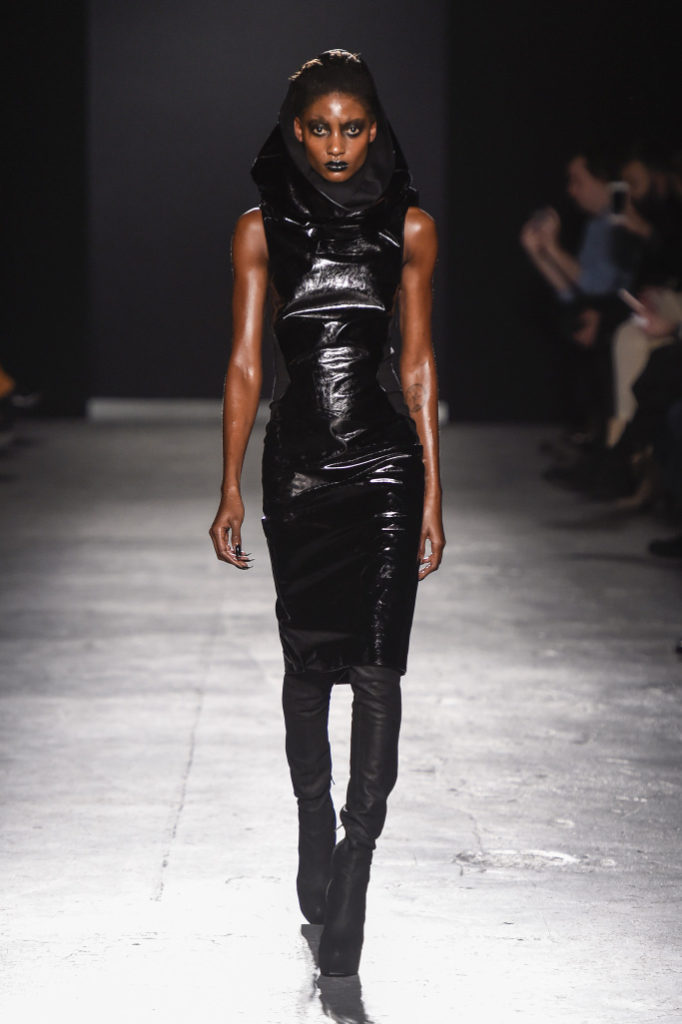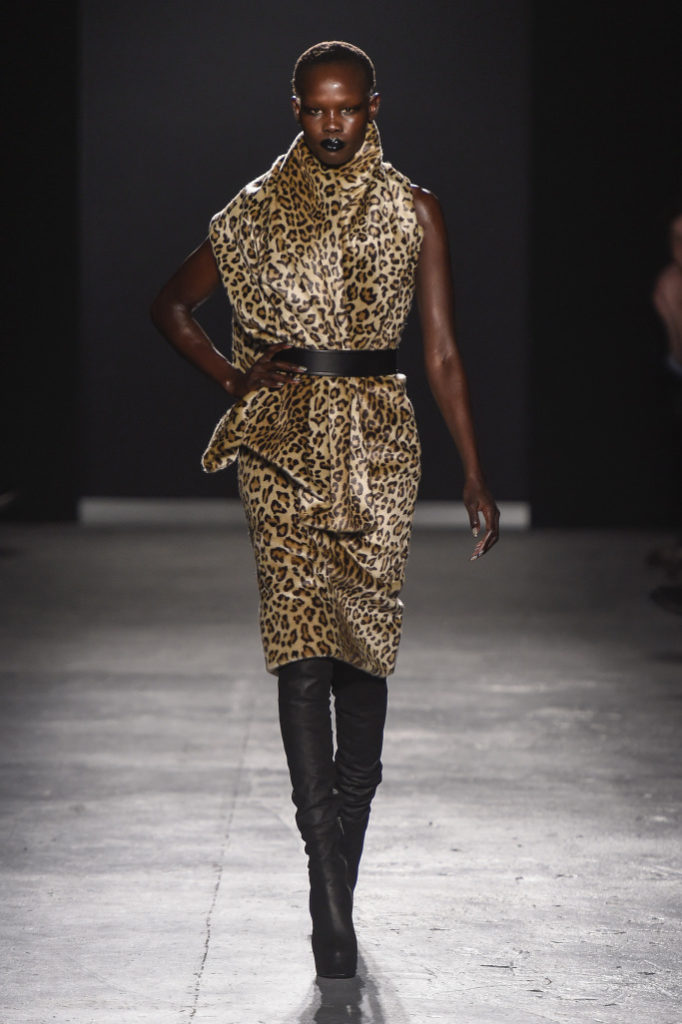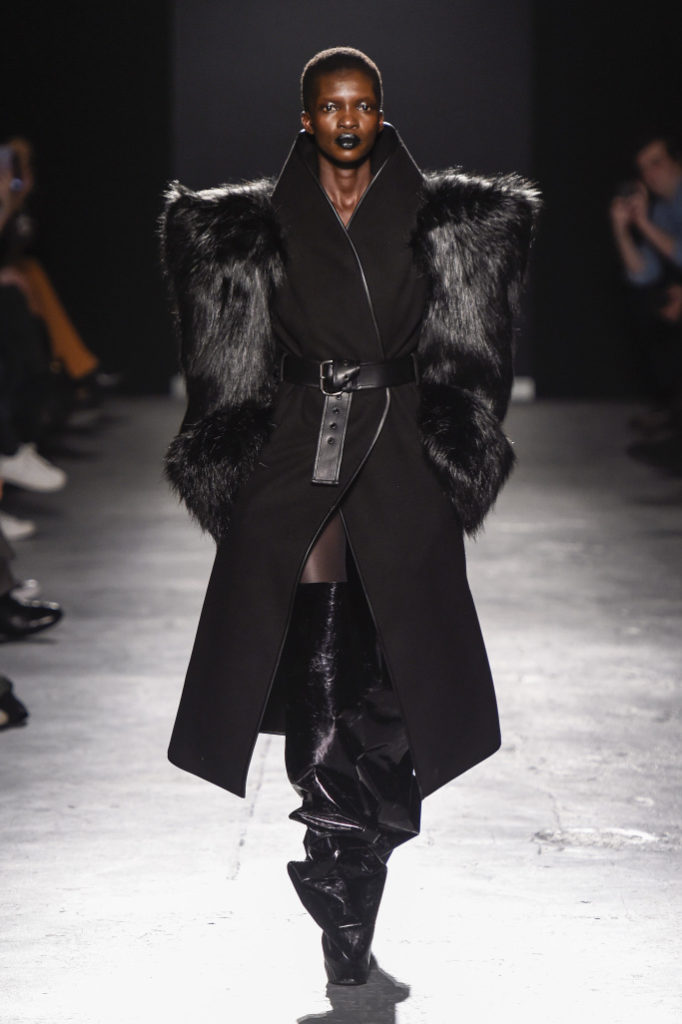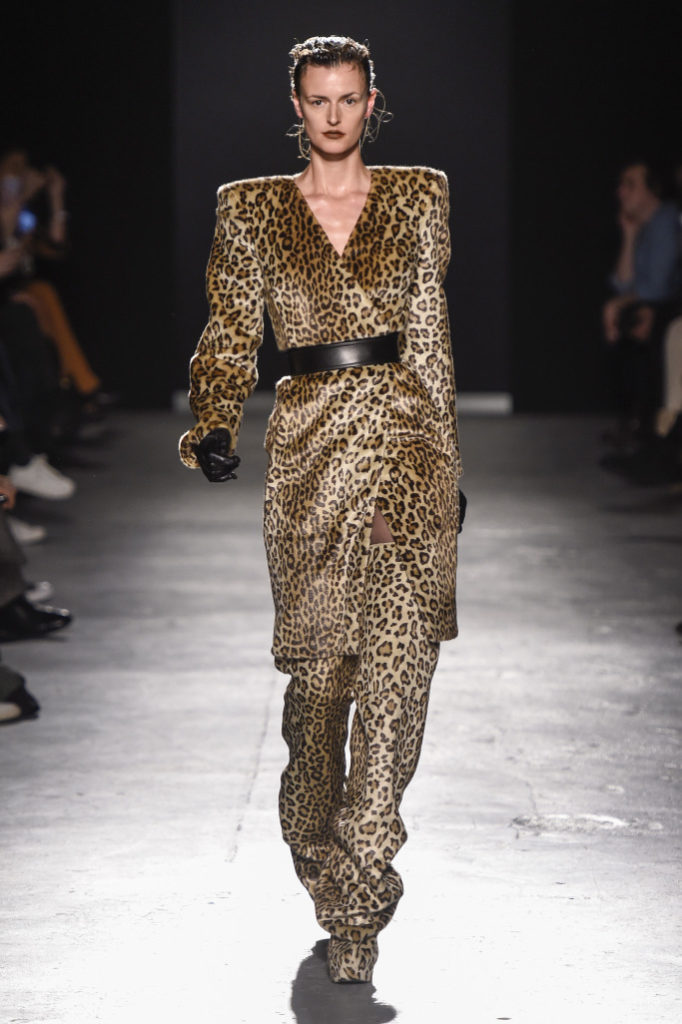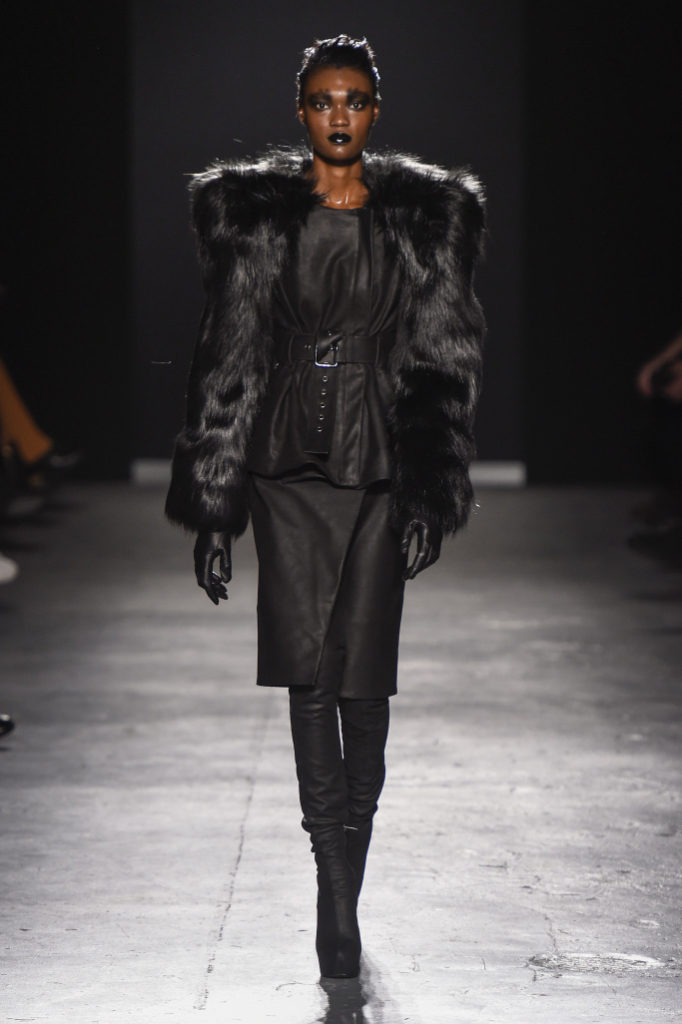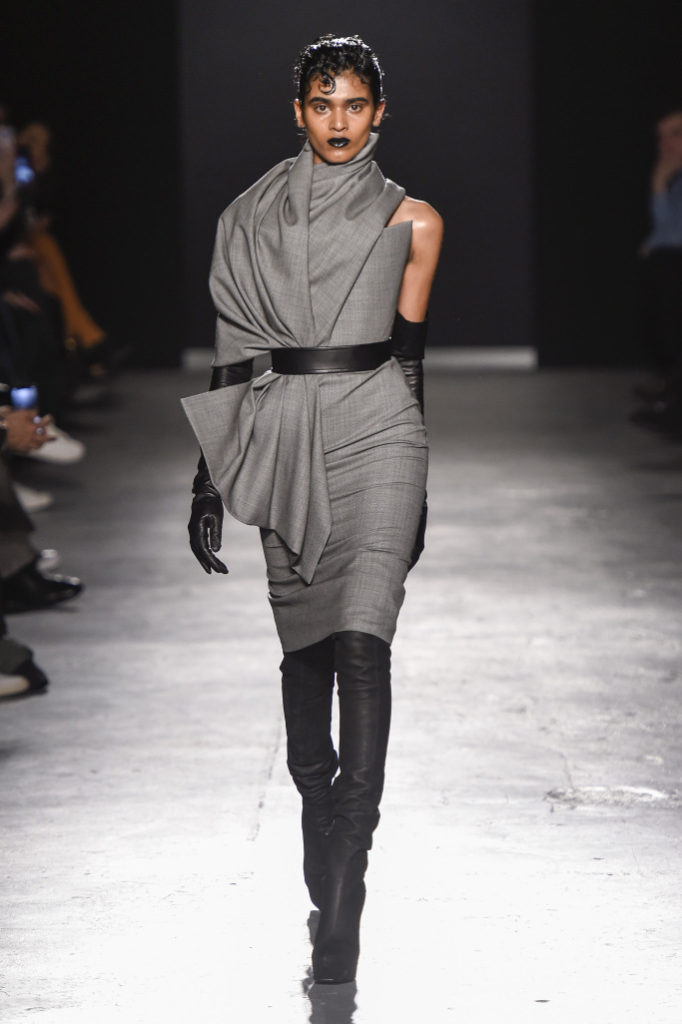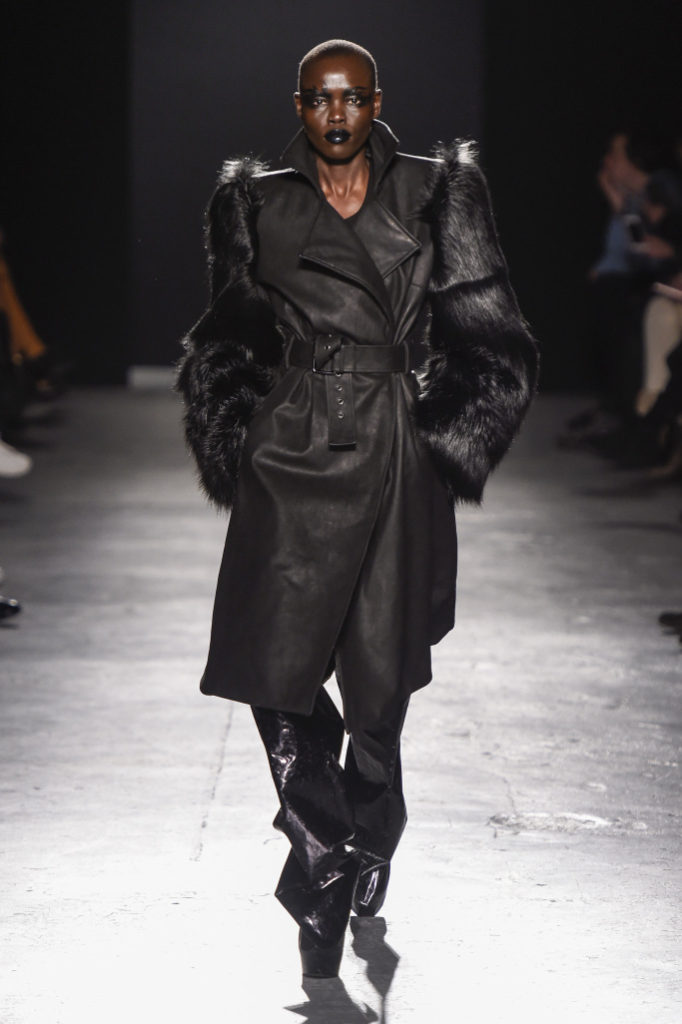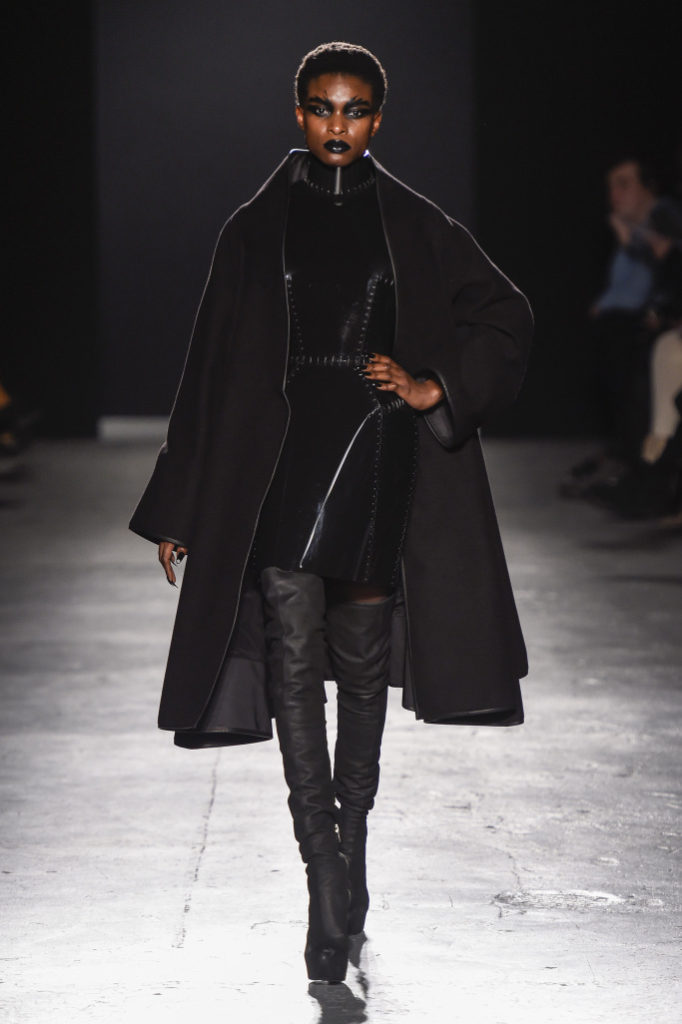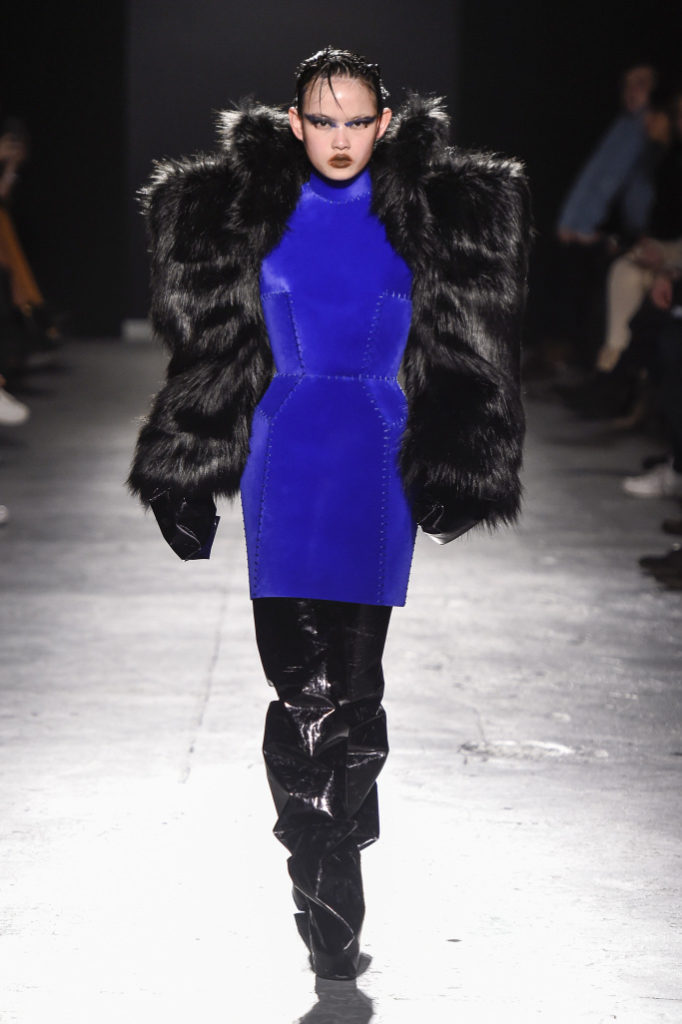 Just like the time zone, London seems to be ahead of NY in their homage to the powerful woman. Preen by Thornton Bregazzi was among the leading brands to support women and their place in the world for fall 2018. "There are two sides to women. They can be very strong, but there's also nothing wrong with embracing those beautiful, feminine embellishments," said Bregazzi. Mongolian lamb punctuates the collection as fun, colorful trims on outerwear and RTW, to create fancy footwear and joyful accessories. The rich, subtle tones of ivory, beige, and stone Mongolian lamb on a trench coat lent an undeniably sophisticated and luxurious vibe.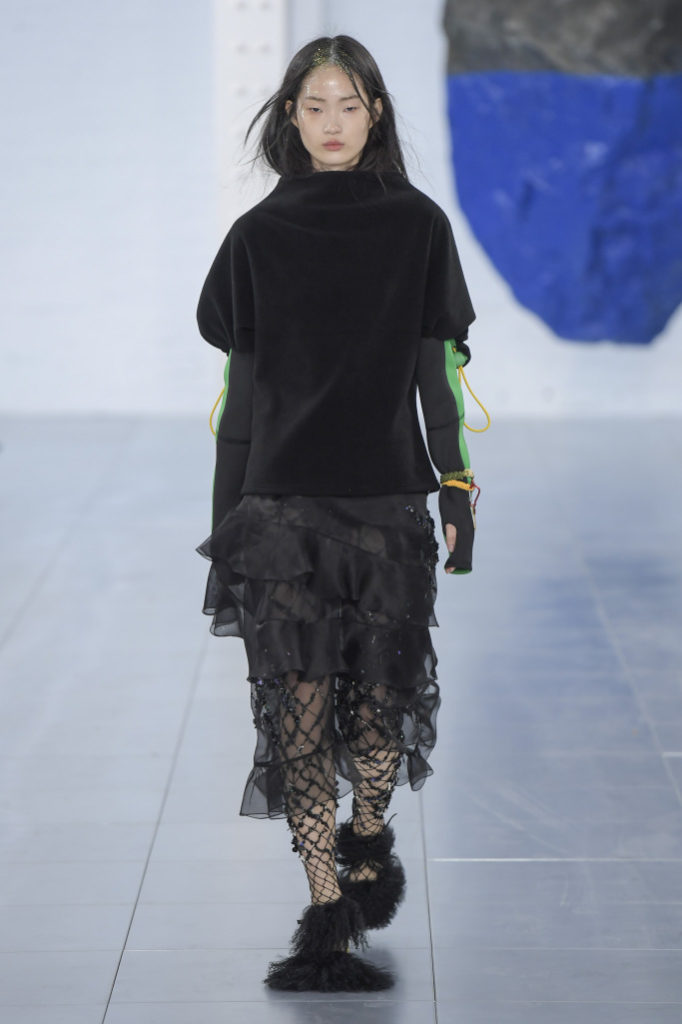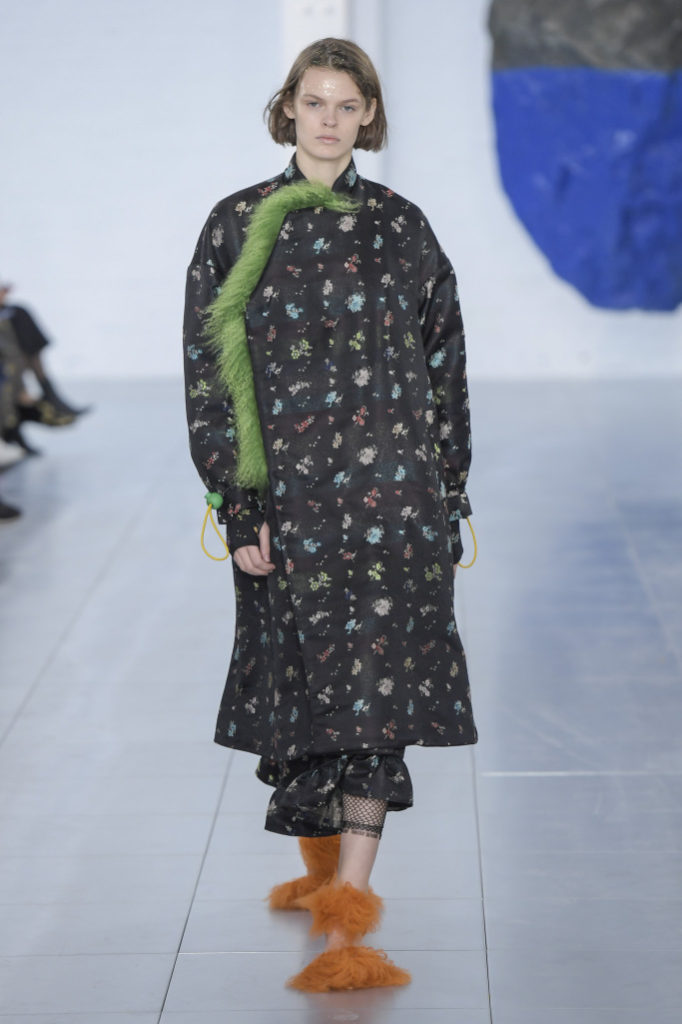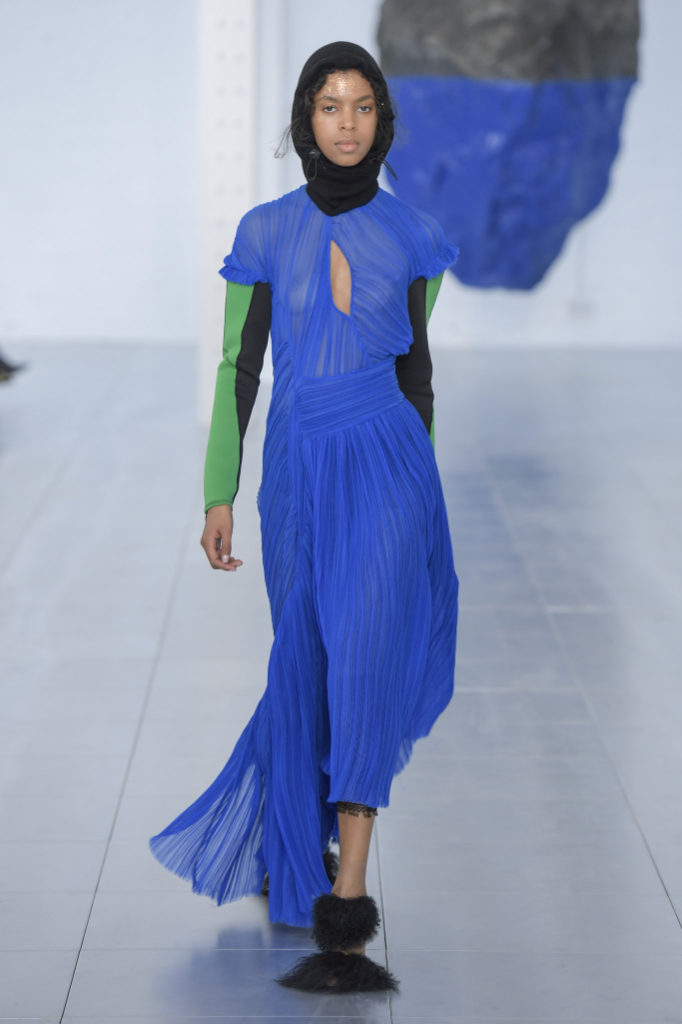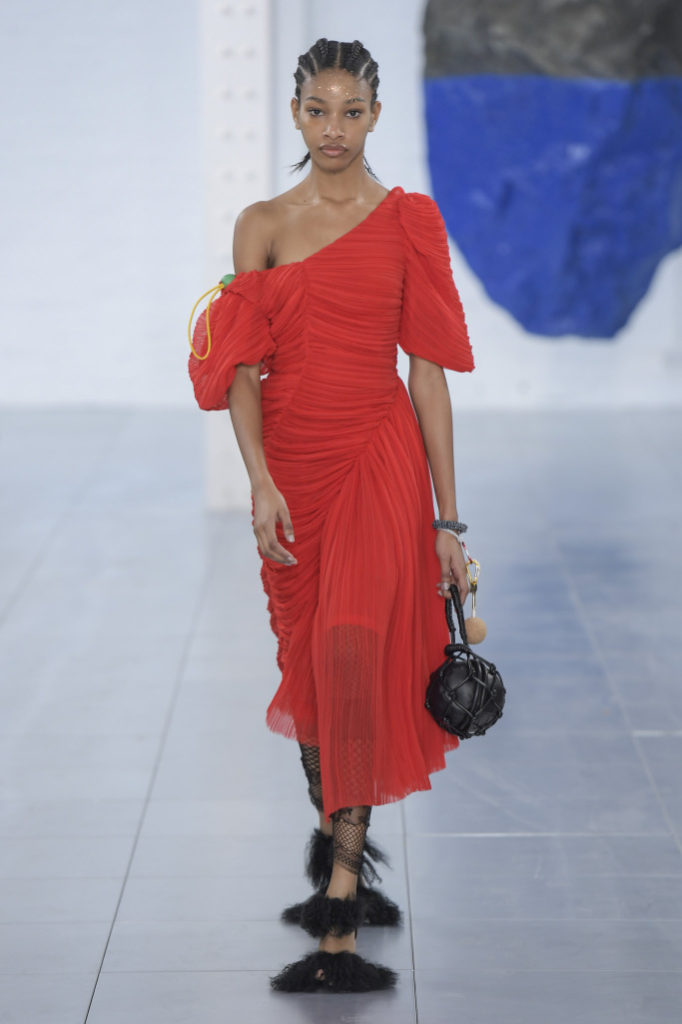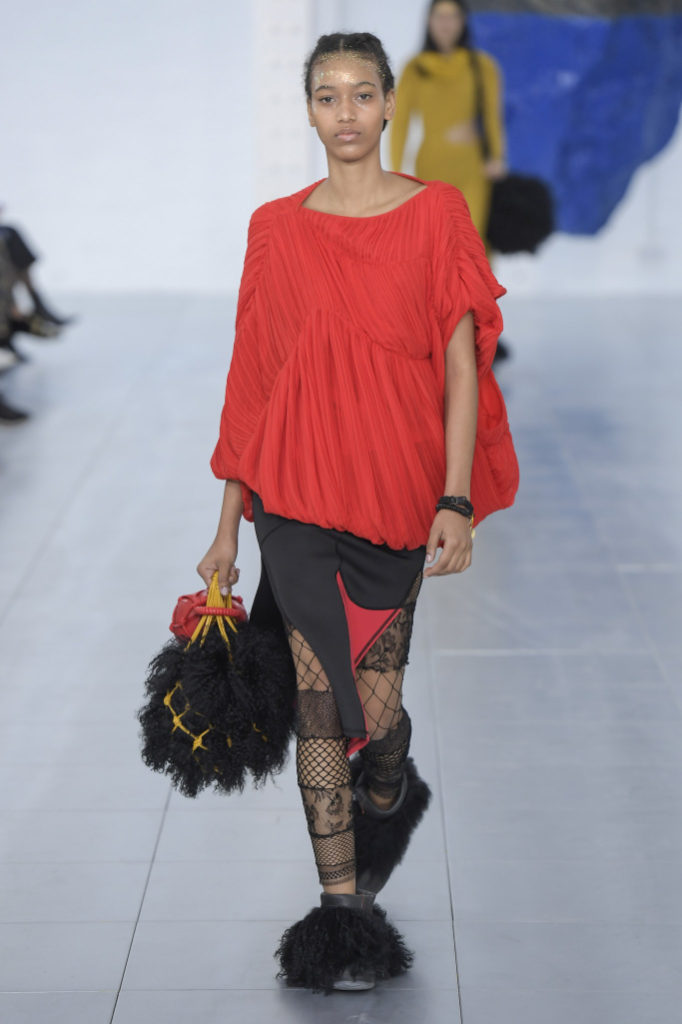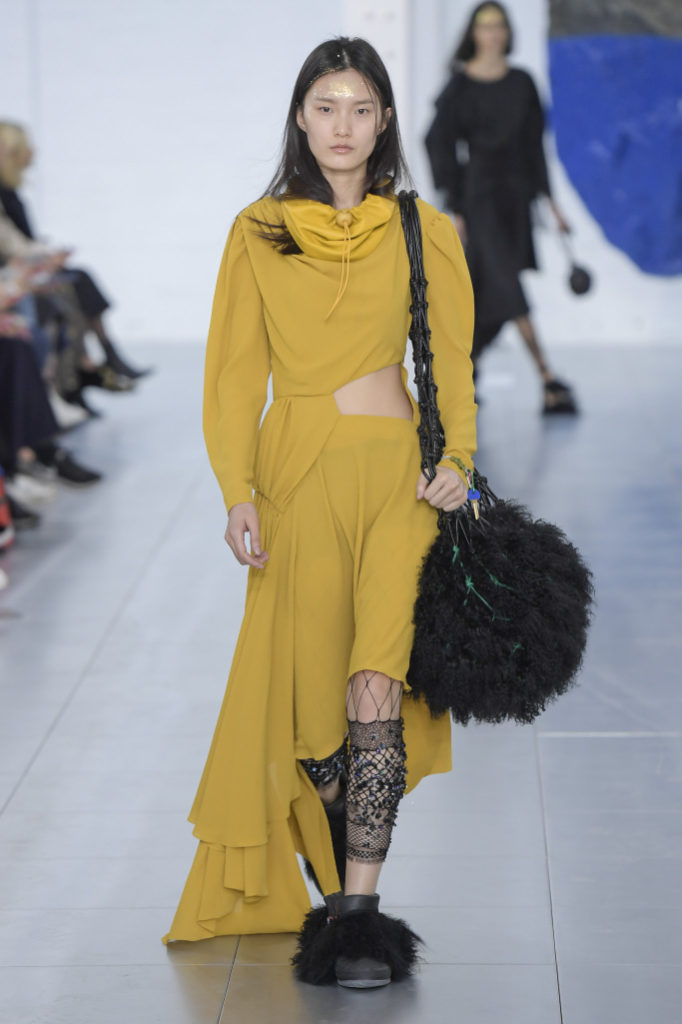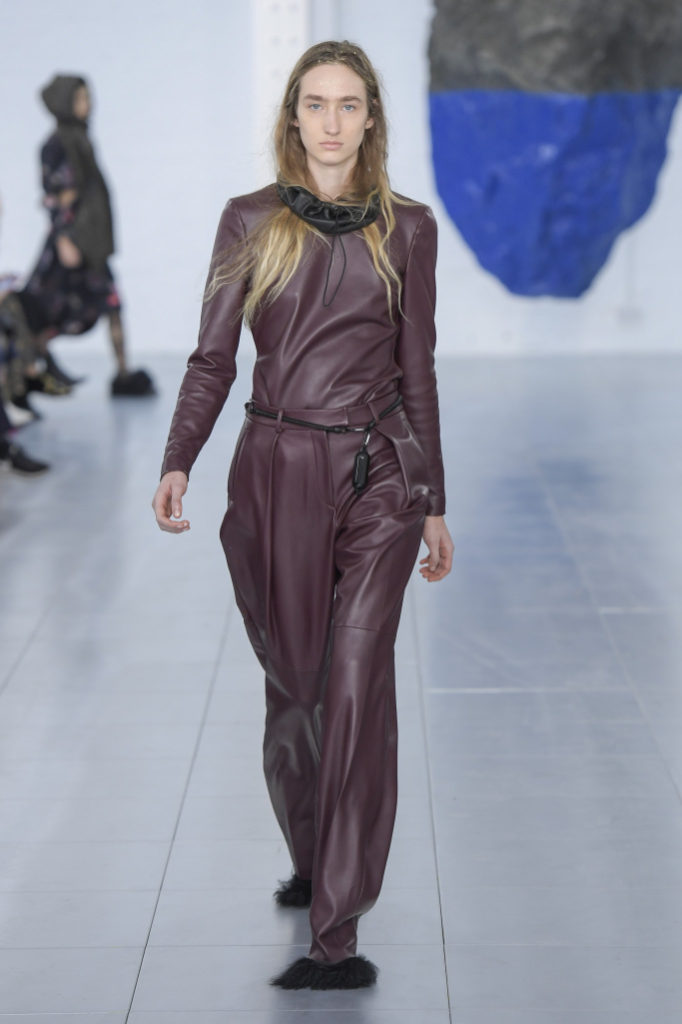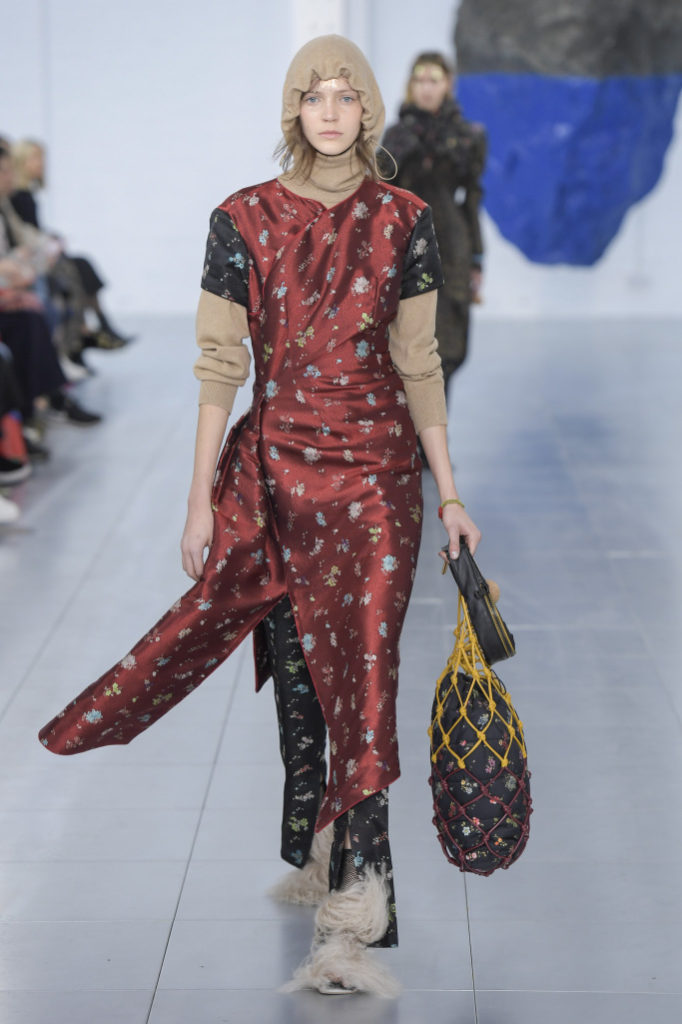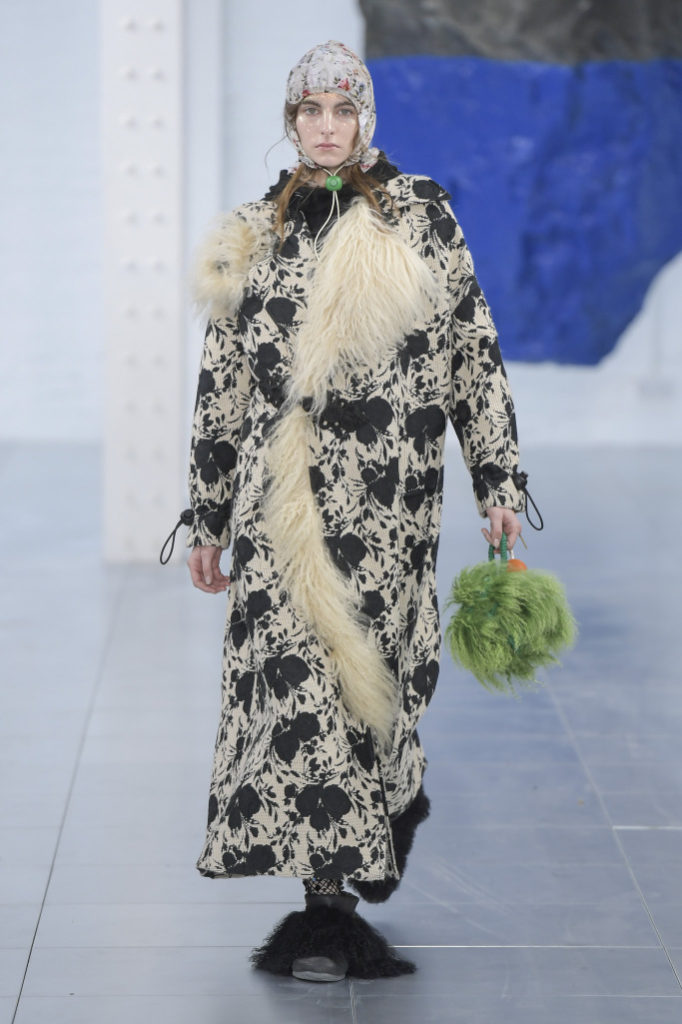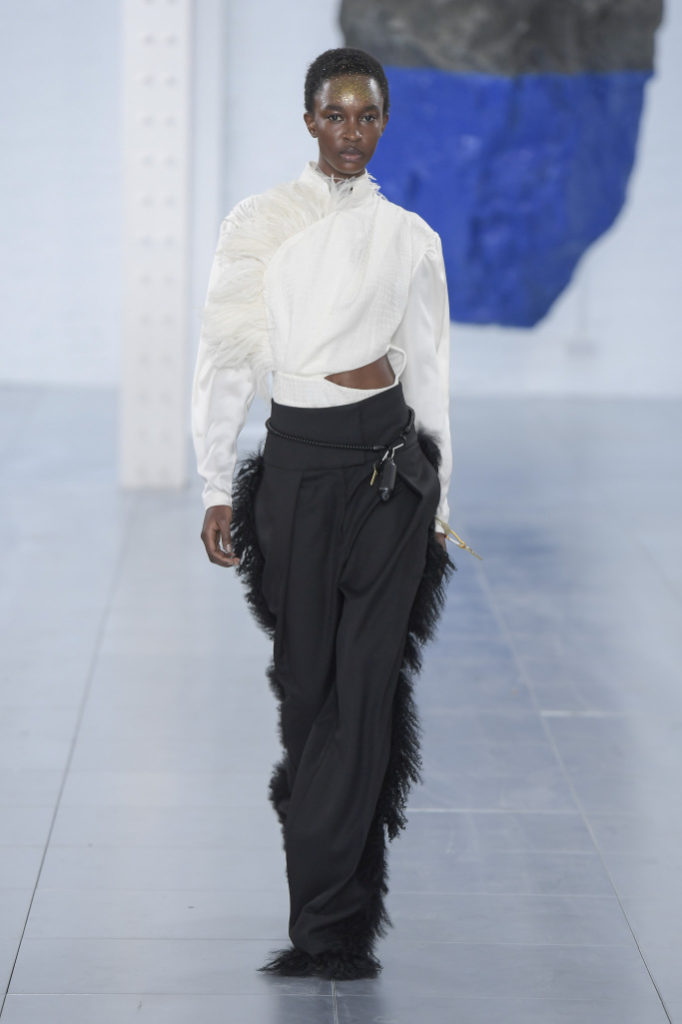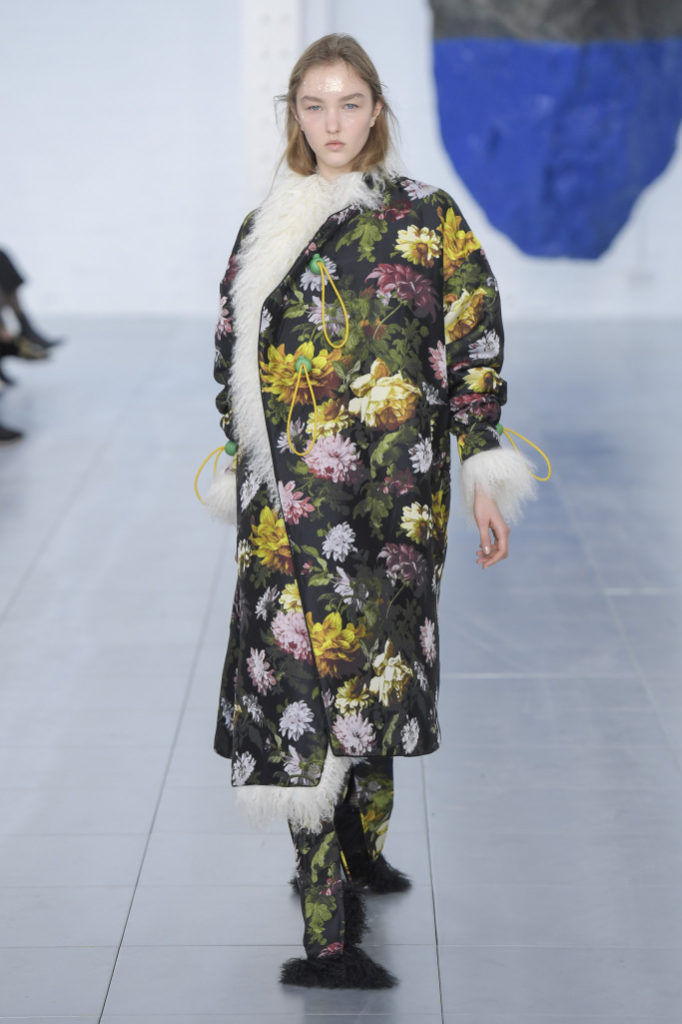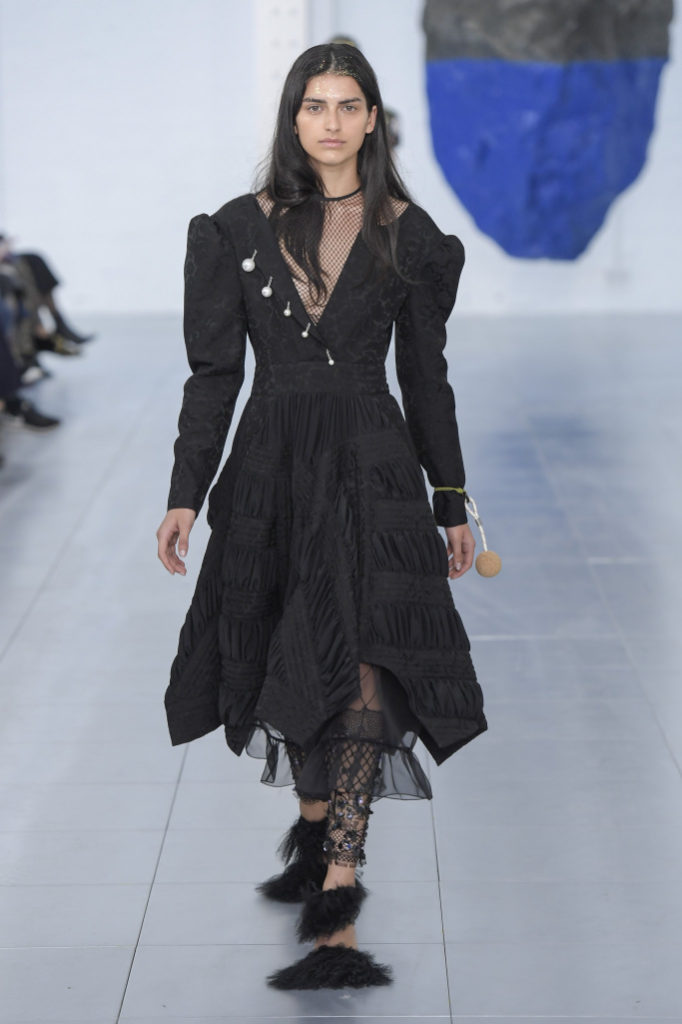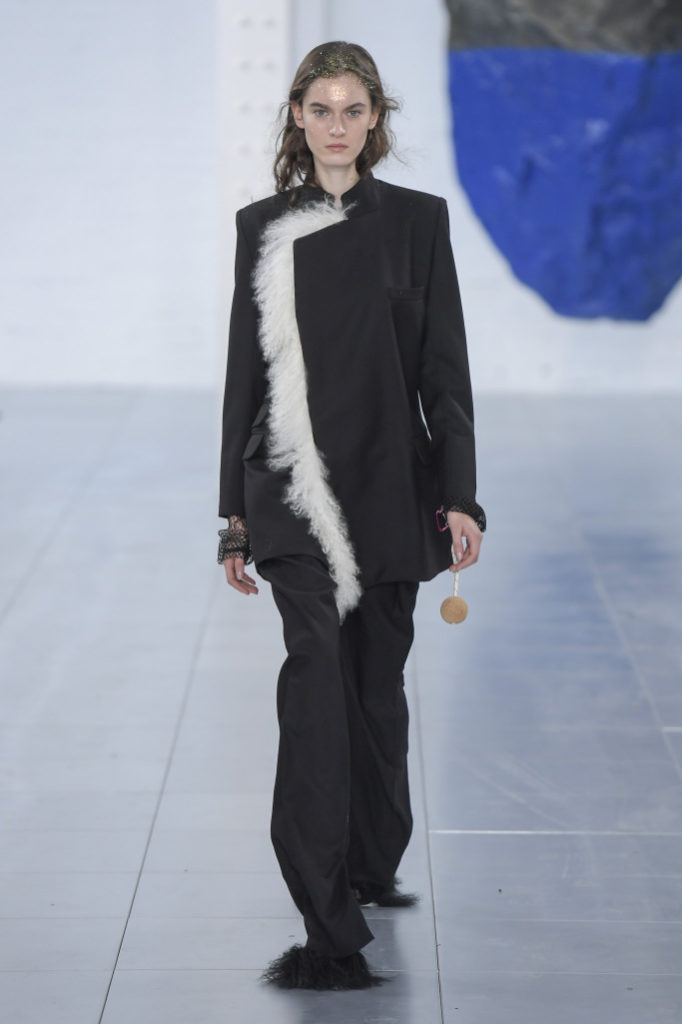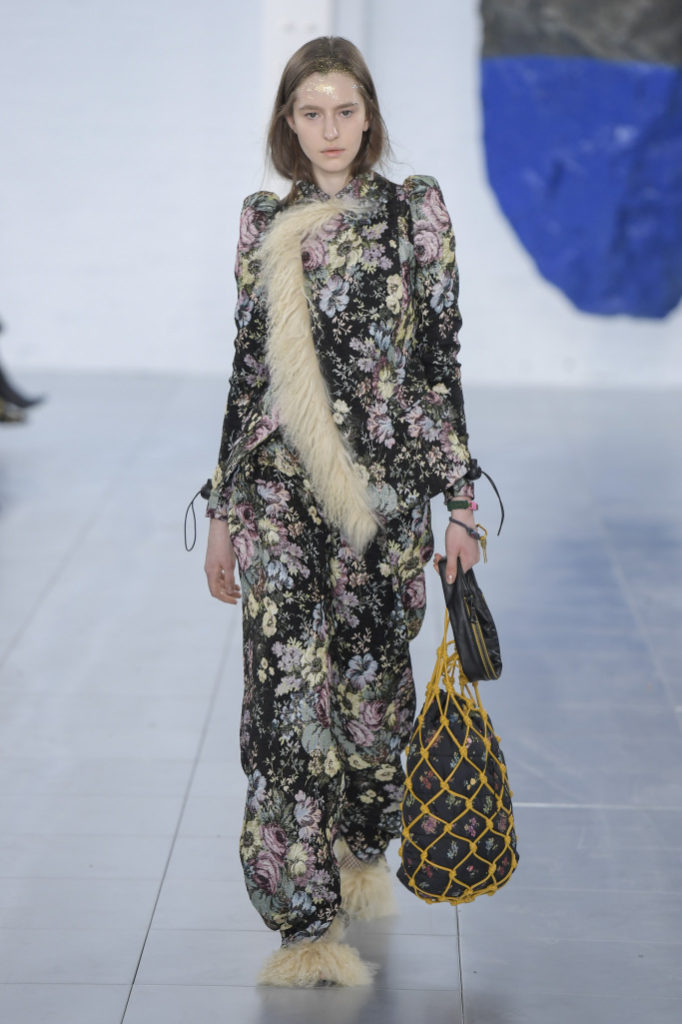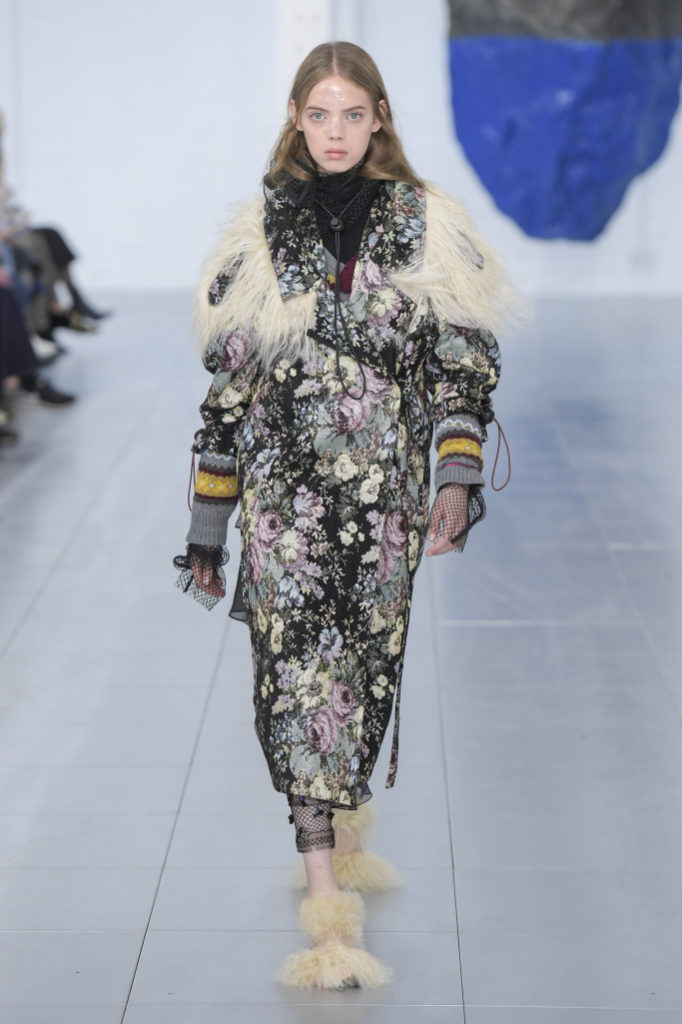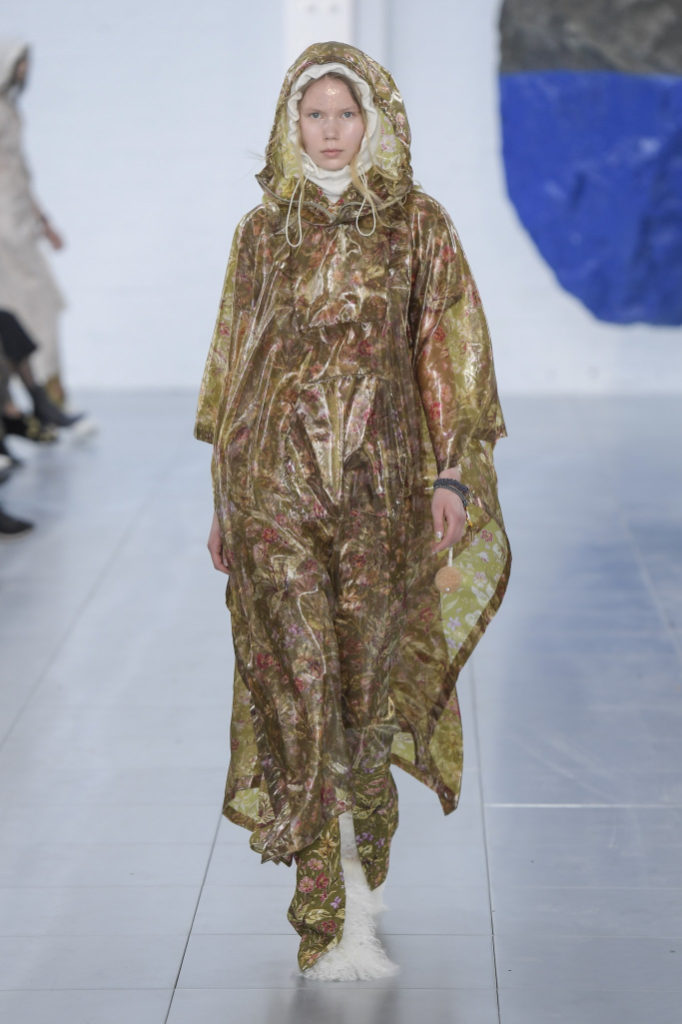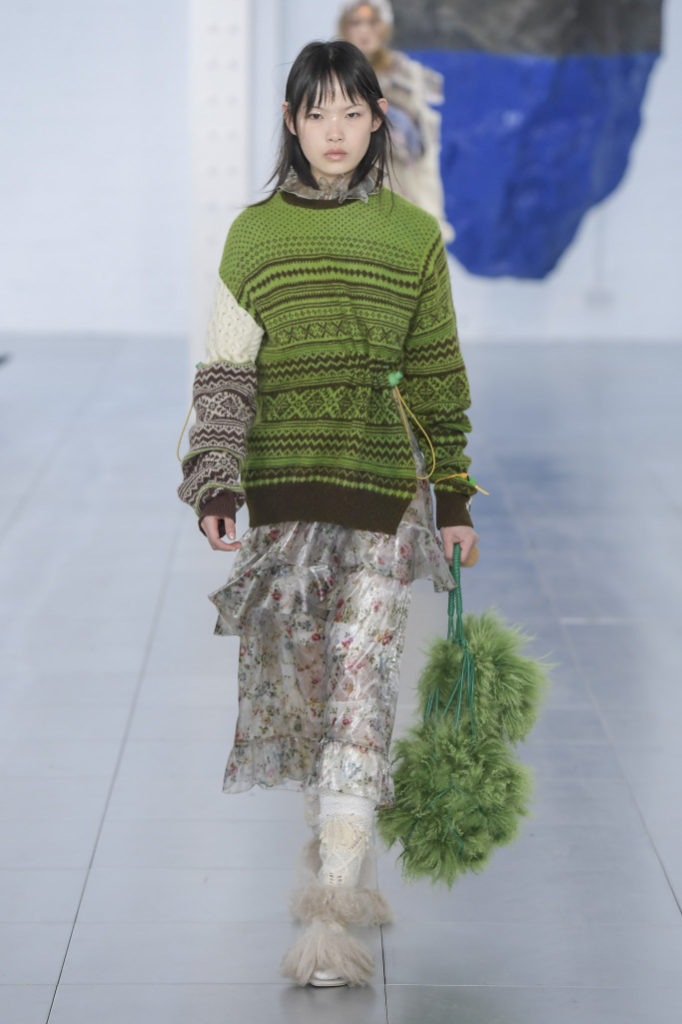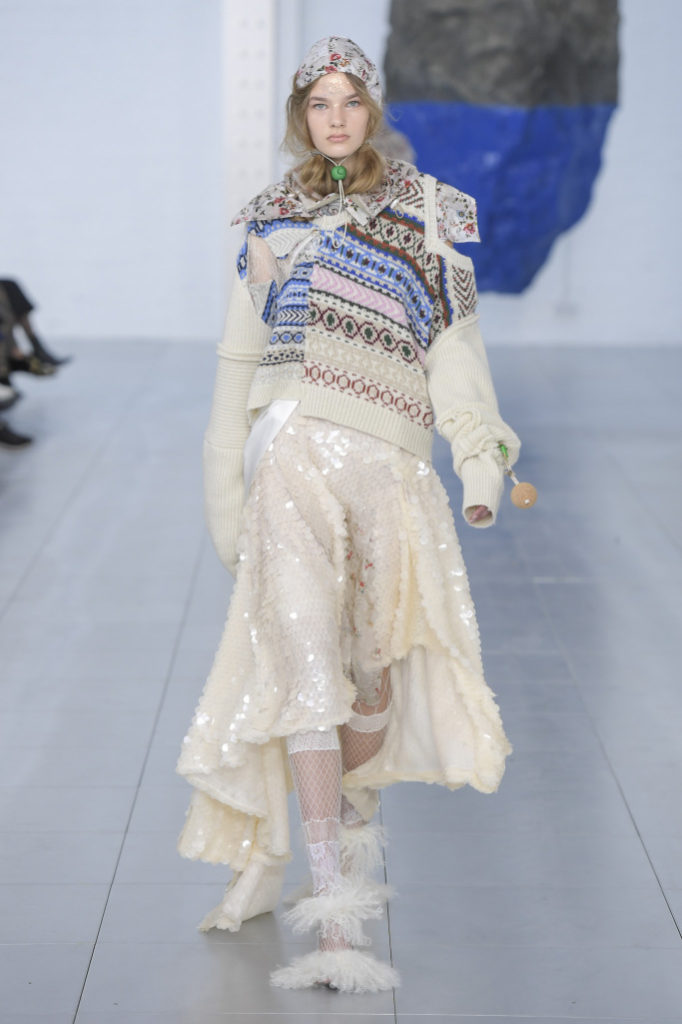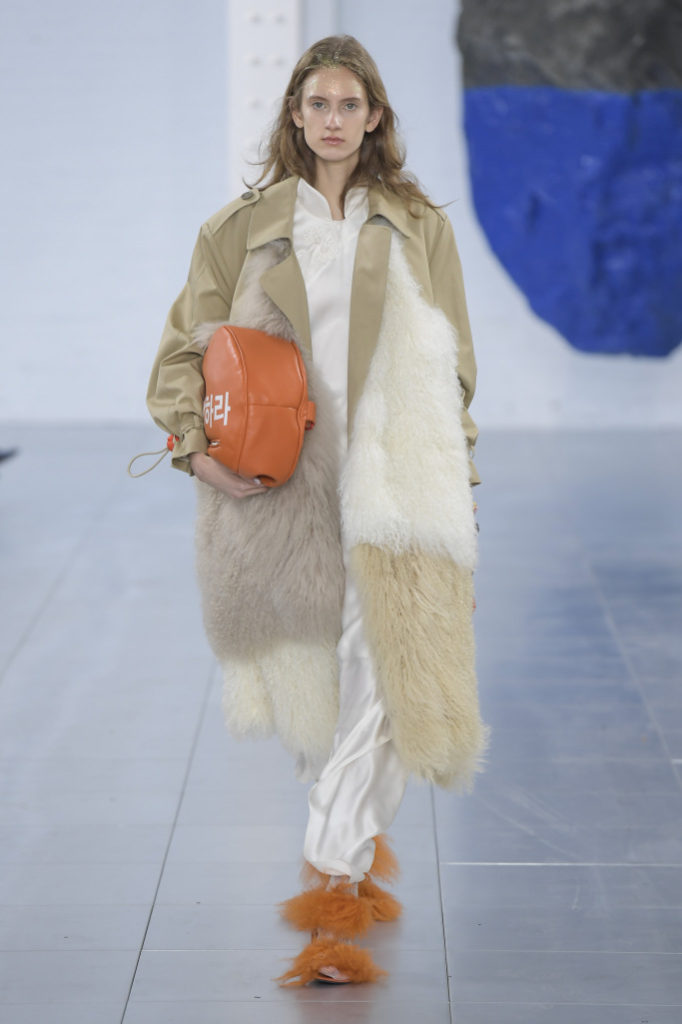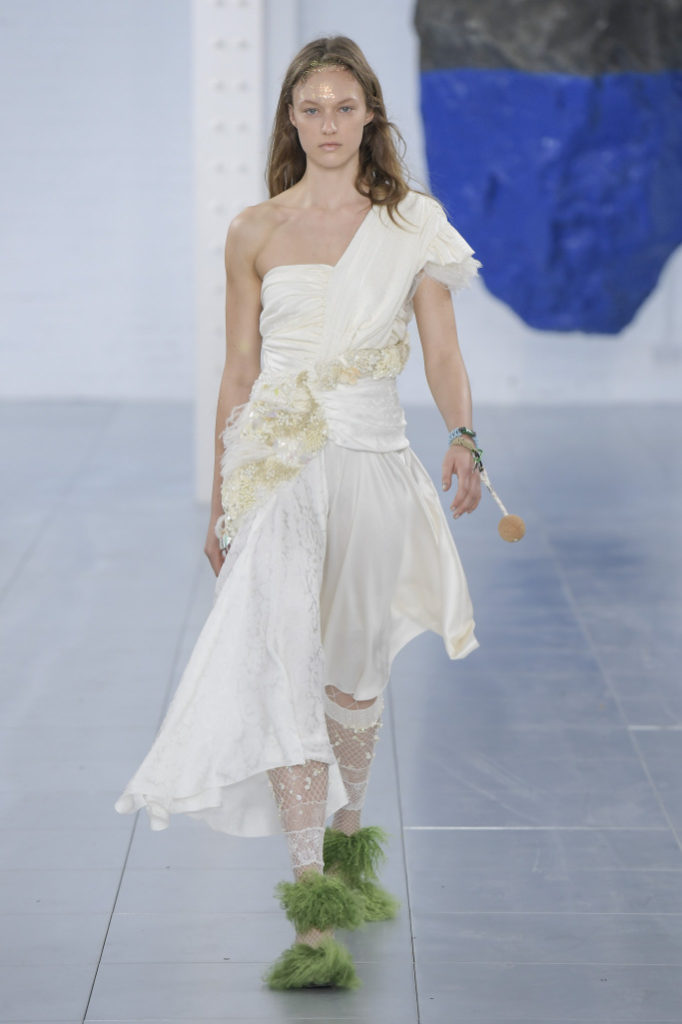 British fashion may evoke images of bespoke suits for him and hat and gloves for her.  But it's a brave new world out there for fall 2018!   Casual, almost grunge, rules the runways with torn denim, graffiti art, and varsity athleisure looks. For their fall 2018 RTW collection, The House of Holland lead the pack. The collection included fun shearling jackets with multi-color banding adding a sporty, ath-leisure feel. Plaids mixed with prints kept the vibe edgy and fresh. A handful of puffer jackets pumped up the looks and were just the right kind of youthful touch.