Ashley Graham | DIVAS WE LOVE Series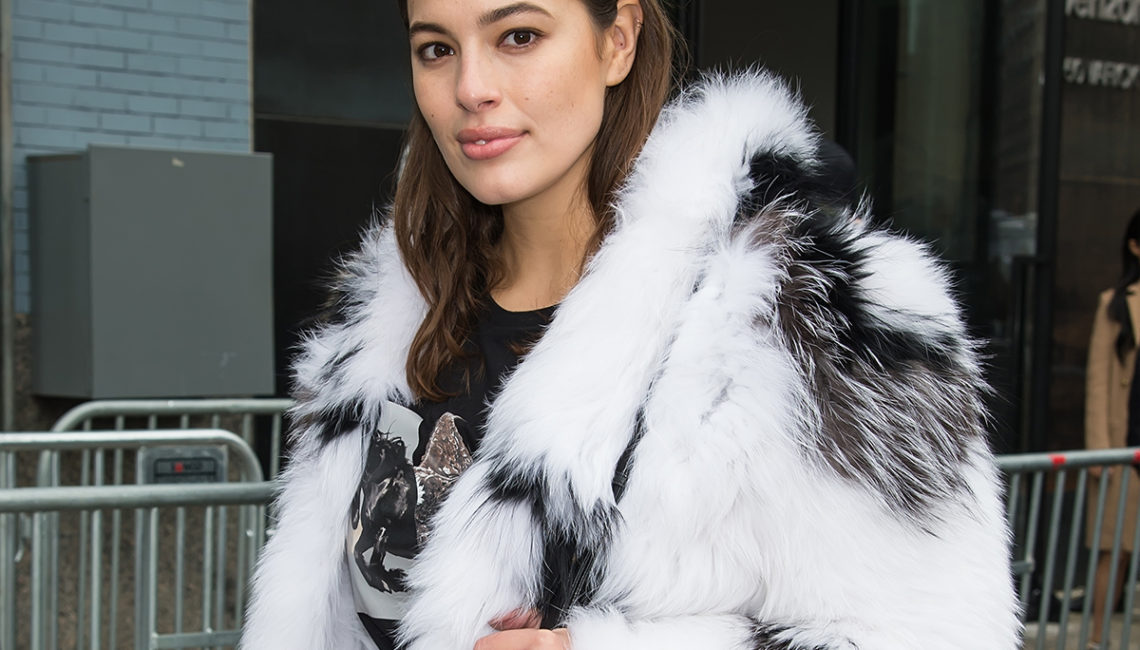 What makes a woman sexy, and how do we define beauty in this day and age? Is it a woman's physical, inner or intellectual characteristics that define what we consider "beautiful"? Is it her full curves, or lack thereof that define what is acceptable beauty to mainstream audiences? Ashley Graham, the modern day equivalent to Marilyn Monroe, is breaking down barriers and redefining beauty norms for fashion consumers, and fashion producers …and boy are women everywhere happy!
"I felt free once I realized I was never going to fit the mold that society wanted me to fit in," she said. "I was never going to be perfect enough for an industry that defines perfection from the outside and that's okay. Rolls, curves, cellulite, all of it – I love every part of me."
Ashley Graham~ People Magazine 2016
Who Is Ashley Graham?
Lincoln, Nebraska born and raised the corn fed mid-western beauty know as Ashley Graham is not your "typical" pretty face…. she's as tough as nails too! The only "typical" thing about her is that she was "discovered" in 2000 by a modelling agency, I & I,  while shopping in a mall in Omaha, Nebraska and in 2001, Graham signed a deal with Wilhelmina Models and in 2003, she inked a deal with Ford Models. #ThisGirlIsOnFire!
In 2010 Ashley was catapulted onto the mainstream radar when she appeared in the norms-shattering Lane Bryant TV commercial. This was followed by their 2015 "Plus is Equal" campaign commercial which mimicked the Victoria Secrets Angel theme and really challenged the standard fashion marketplace because it brought into question the industry's messaging in a very real and visual way. More recently, Ashley appeared in another controversial campaign commercial for Lane Bryant which ask women the question of "What's your body made for?" The 30-second ad has caused such a stir that most major networks refused  to run it, and that leaves us scratching our heads.
"#PlusIsEqual" Campaign video
"This body is made for proving them wrong,"
At 28 years old Ashley Graham has become an unwittingly influential voice of young women everywhere. Embracing her newfound role as "body activist", the young beauty does not take this awesome responsibility lightly.  Stressing the adage that women should feel comfortable in their own skin, Ashley has turned her own self confidence, and obvious outer beauty, into a successful and lucrative brand which is being sought after by the fashion industry's top influencers like Michael Kors, Addition Elle, Lane Bryant, Levi's and Vogue. Body-positive messaging for her includes women of all sizes, thick and thin and that why her message is resonating across the board!
Graham even graced the pages of the coveted Sport's Illustrated Swimsuit issue in 2016; making her own set of waves as the first "plus-size" woman to EVER appear in the issue; showing off her voluptuous curves beautifully.
A constant questioner of societal "speak" in 2015 Ashley spoofed a Protein World billboard ad campaign with her own brand of messaging and right-size visuals and it was brilliantly refreshing.
She is also fashion designer and in 2013 Graham designed a lingerie line for Addition Elle, a Canadian plus-size clothing retailer.
She can do it all. In 2016 the model signed on to be a judge on America's Next Top Model, alongside Rita Ora.
Aside for being the voice of women's self empowerment, Ashley is passionate about her humanitarian outreach missions  for the Komer Foundation in Rowanda which works to empower and support the next generation of females through a comprehensive scholarship program for girls.  for the Themba Foundation. Ashley is also proponent to the Health at Every Size movement and speaks regularly at high schools nationwide empowering young women.
Considered a diva because of her fierce beauty; this lady is so much more than what's at the surface. For her mind, body and soul, Ashley Graham will always be a DIVA We Love!
Related articles