PARIS Fashion Week Fall 2019 Collection Reviews PART 3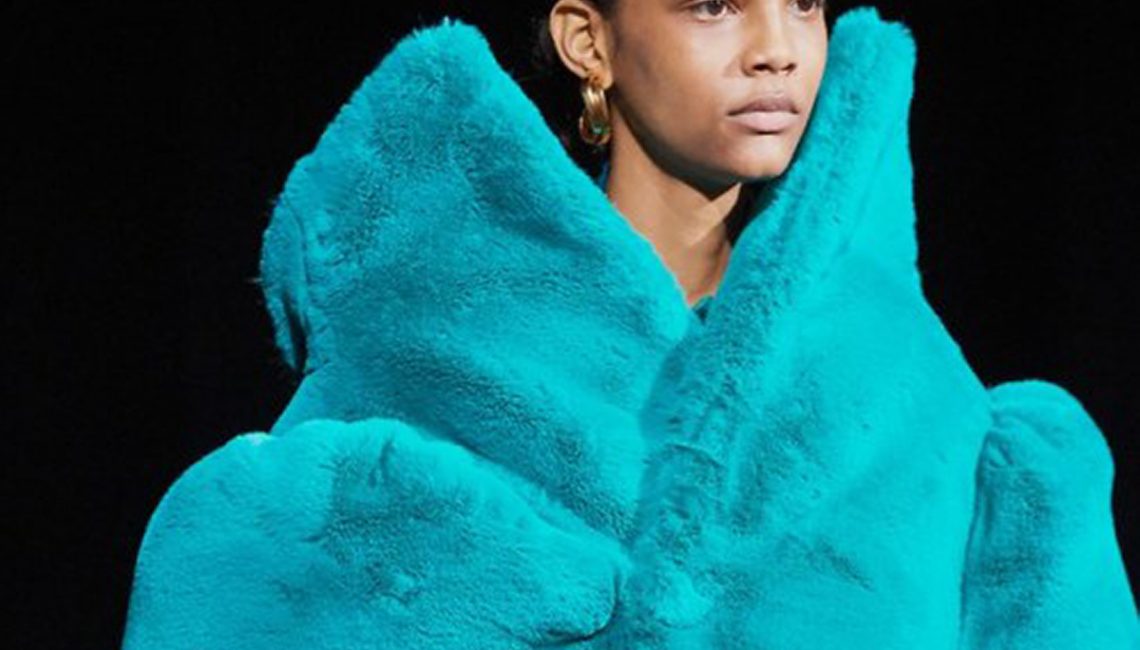 Paris Fashion Week Fall 2019: A Celebration of the Feminine
Wow, if you're in the market for a new top coat, move over MM (rhymes with fax fara) because there's a new sheriff in town. Of 109, Demna Gvasalia for Balenciaga's fall RTW Paris Fashion Week looks, 90% included a key, statement making coat for 2019. Broad shoulders, boxy wool toppers, neon colored puffers, and leather and shearlings were all to write home about! Take an aqua blue, high portrait collar, wrap shearling for starters…this was one of the many memorable looks. A jet black floor length alpaca stroller was another serious power piece.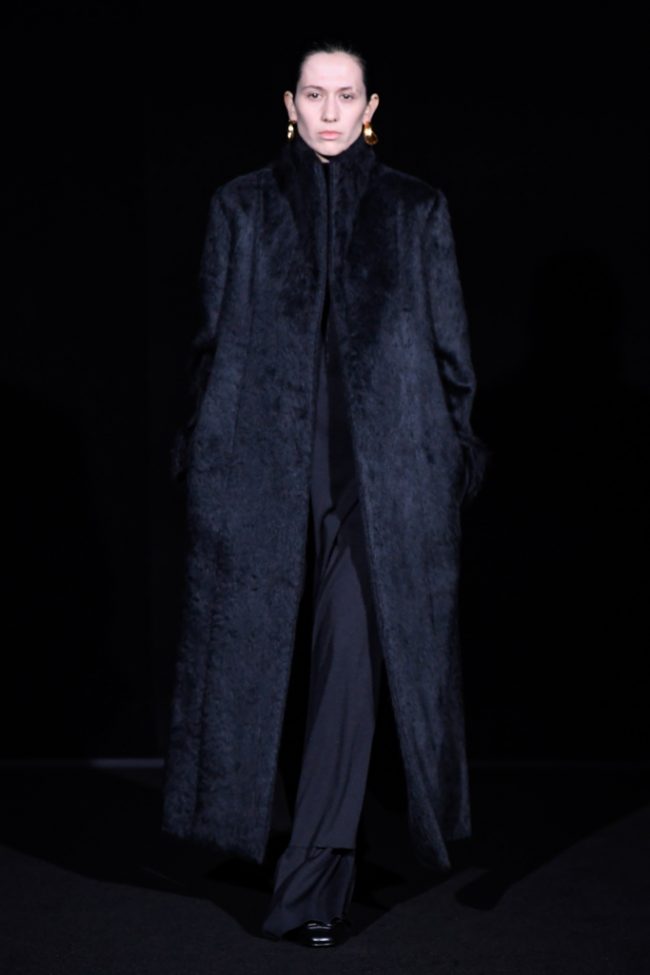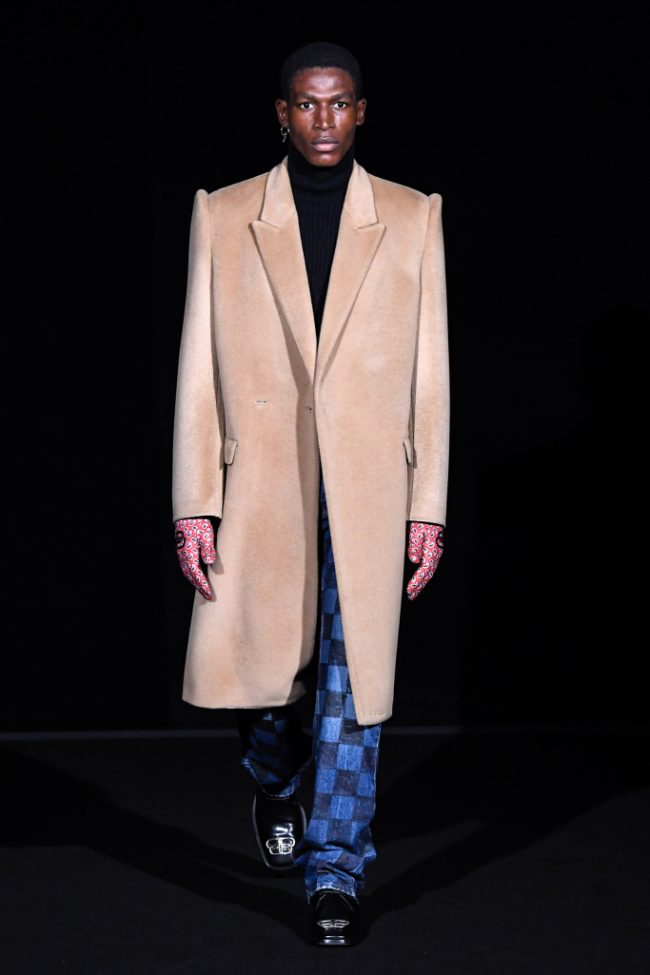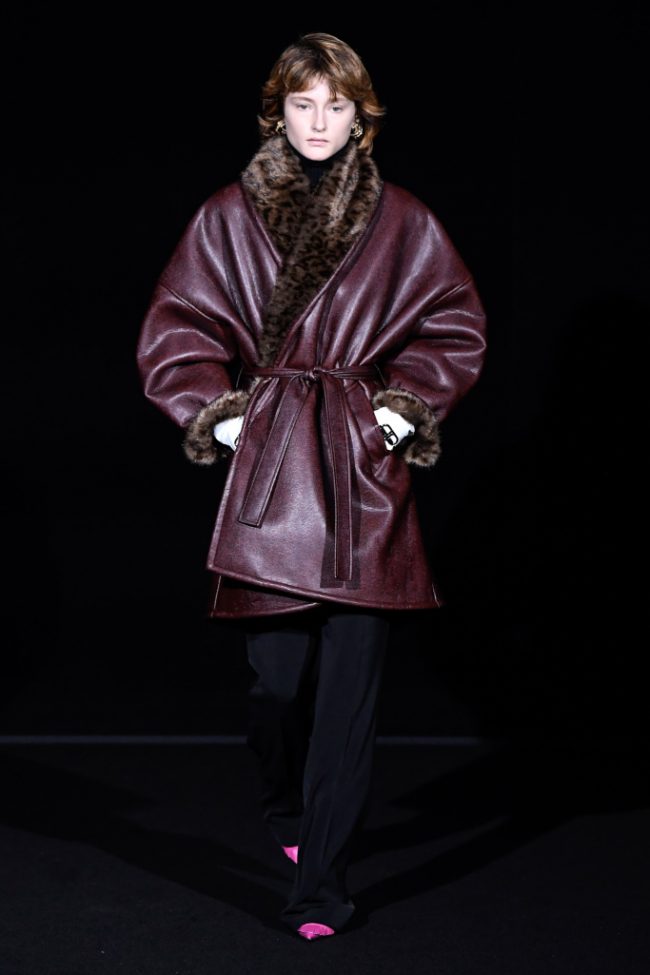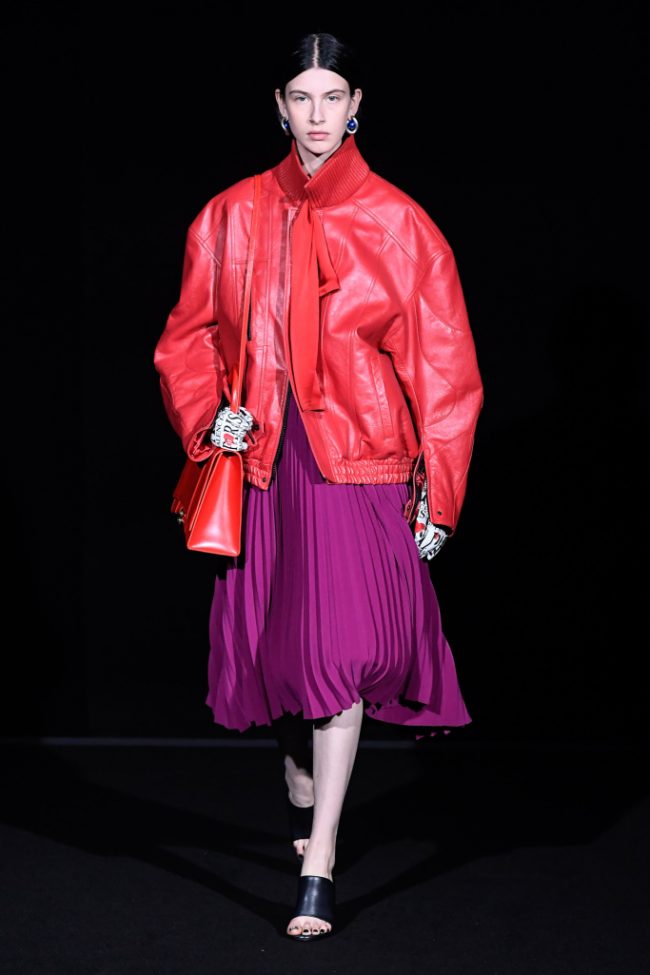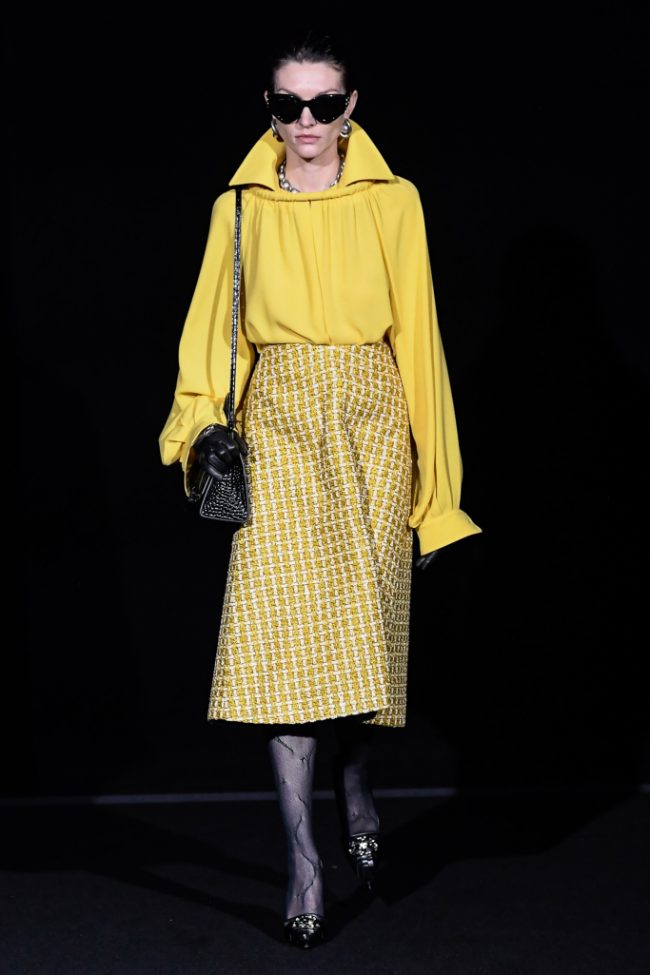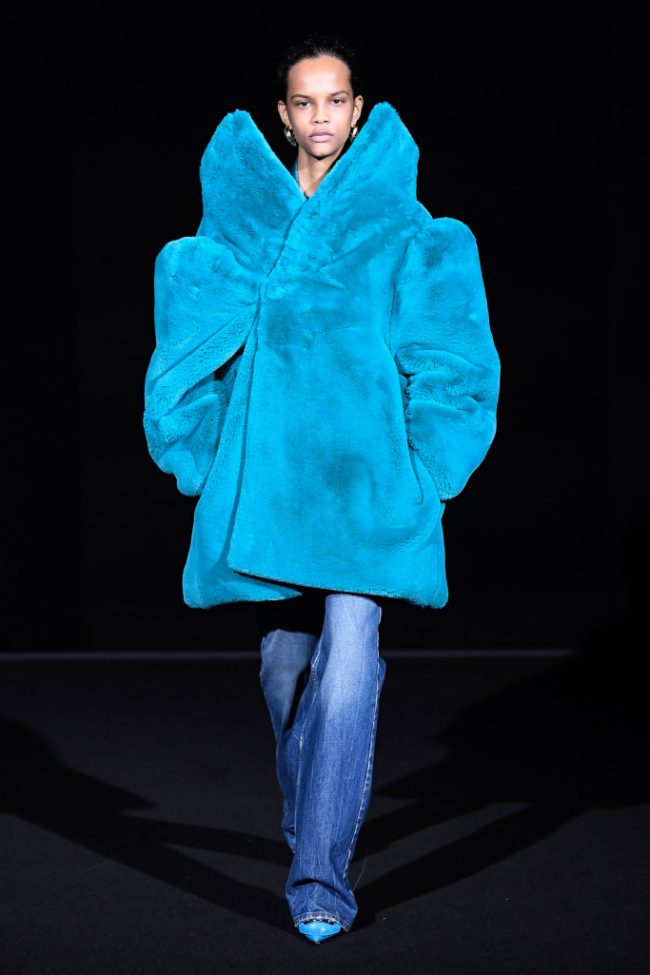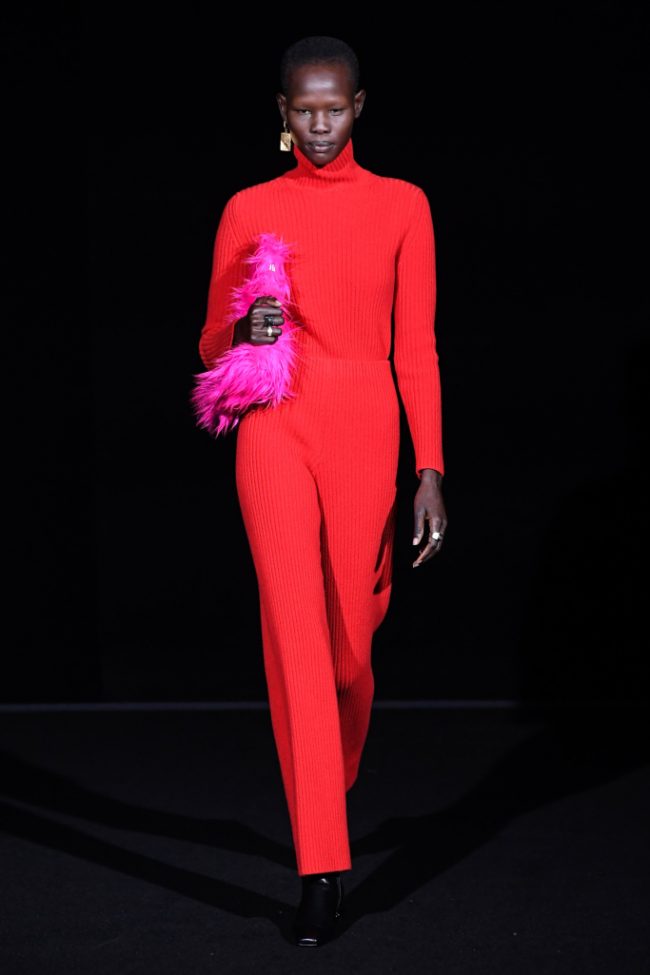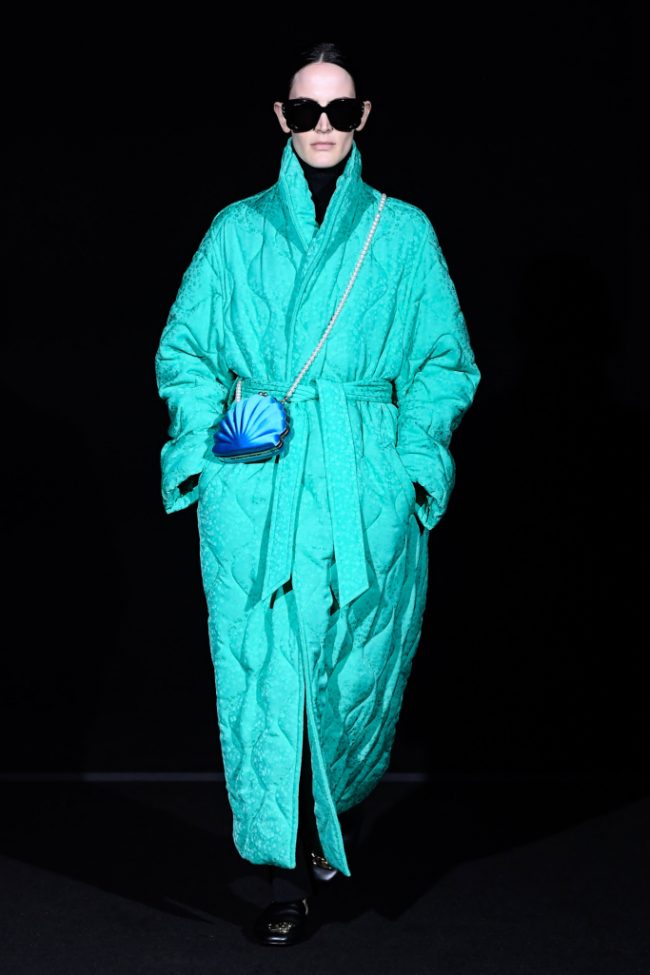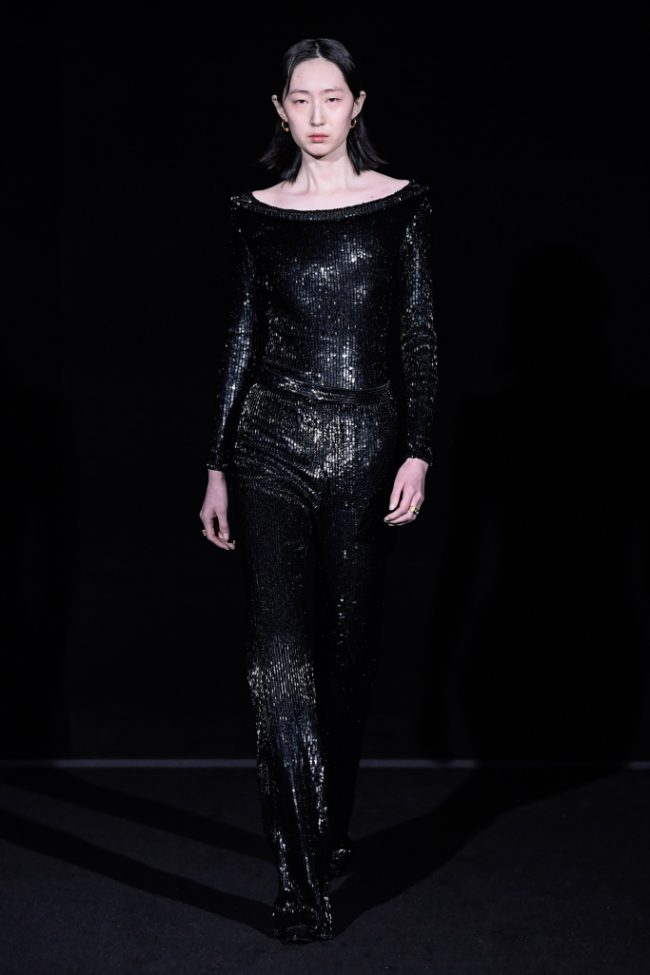 When your brand gets stuck in a  boring and predictable rut, what do you do? If you're Tommy Hilfiger you team up with multi-hyphenate Zendaya to take your label to the next level and beyond. A denim pantsuit was one such example. It had Hilfiger's stripes and classic tailoring but it was made for full figure black women-now that's working with today's modern woman! Oxblood leather pants, skirts, and gauchos-pick your pleasure!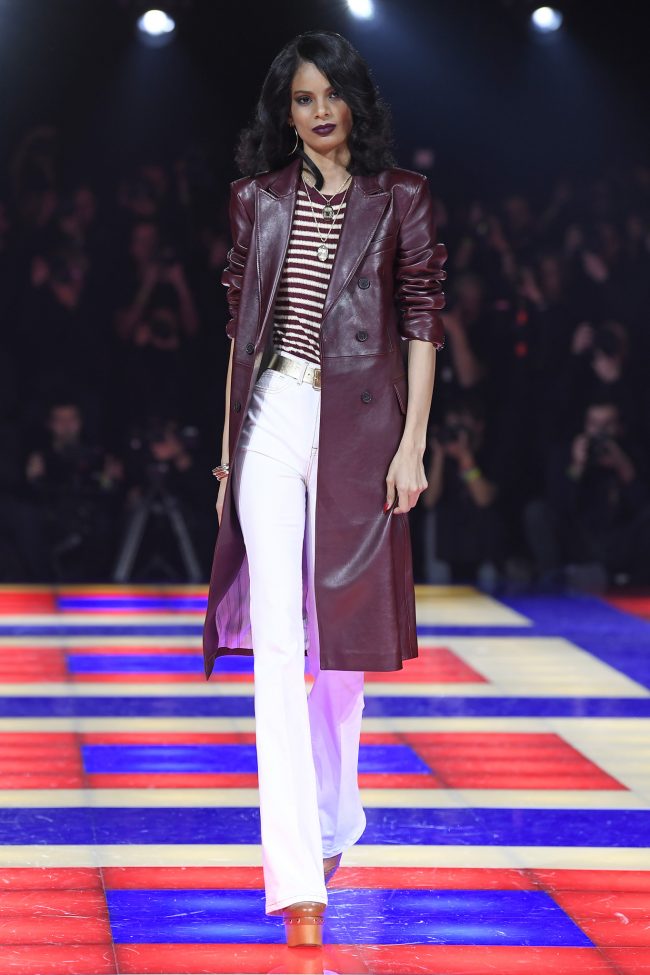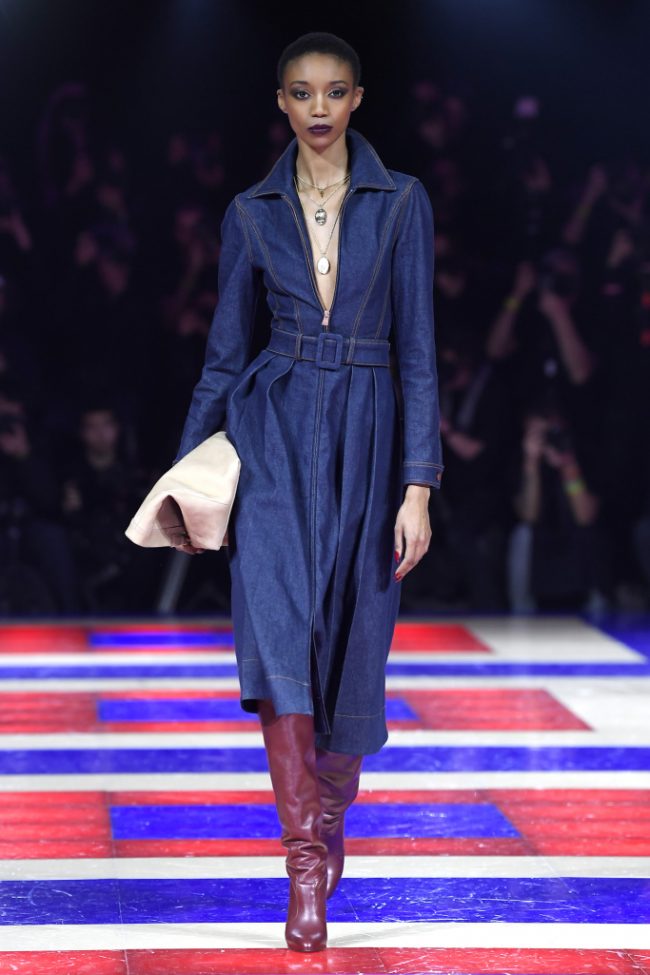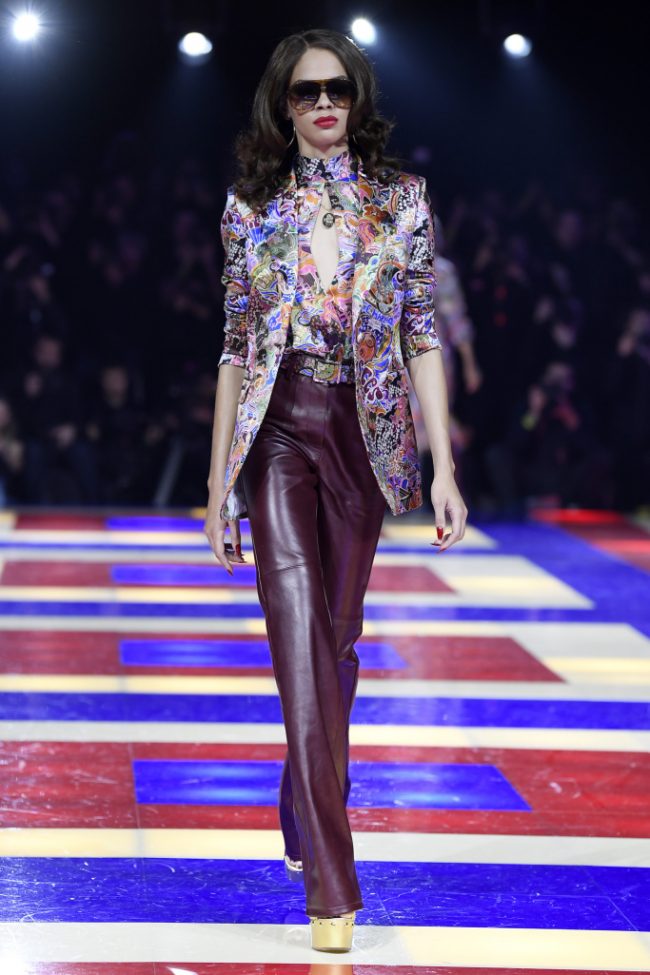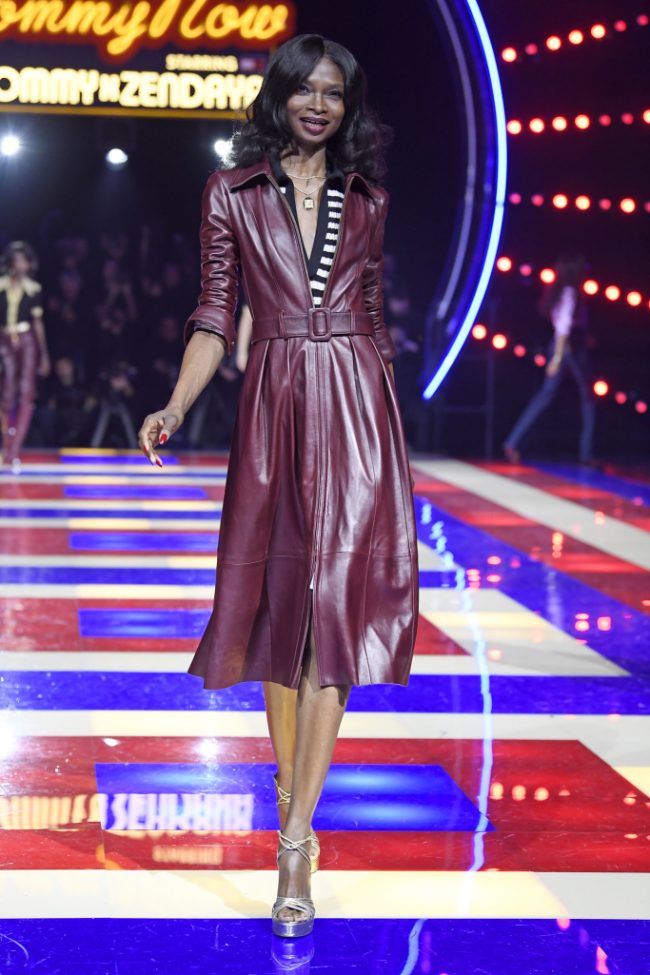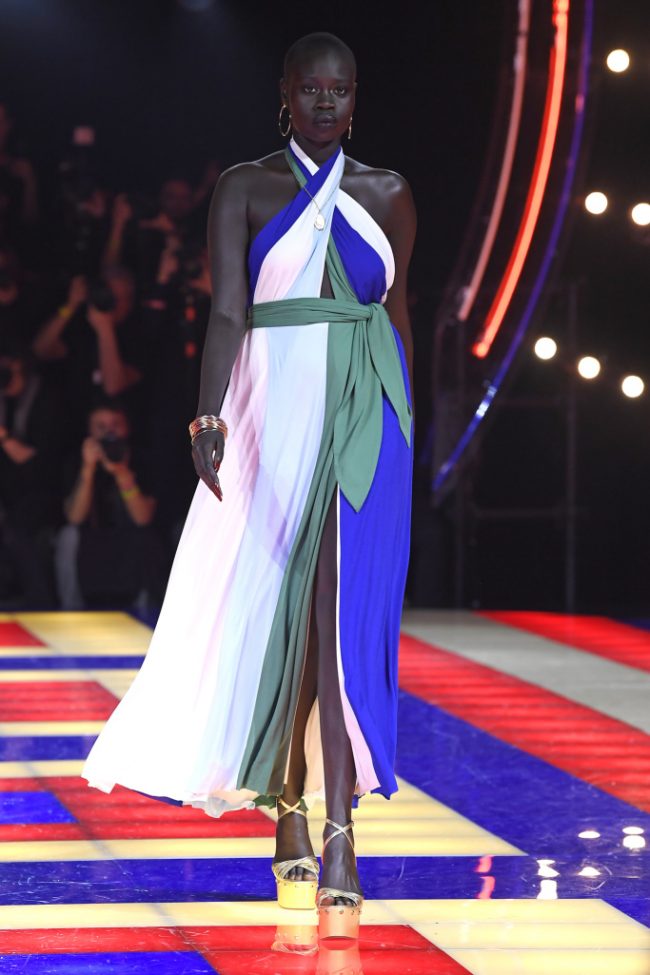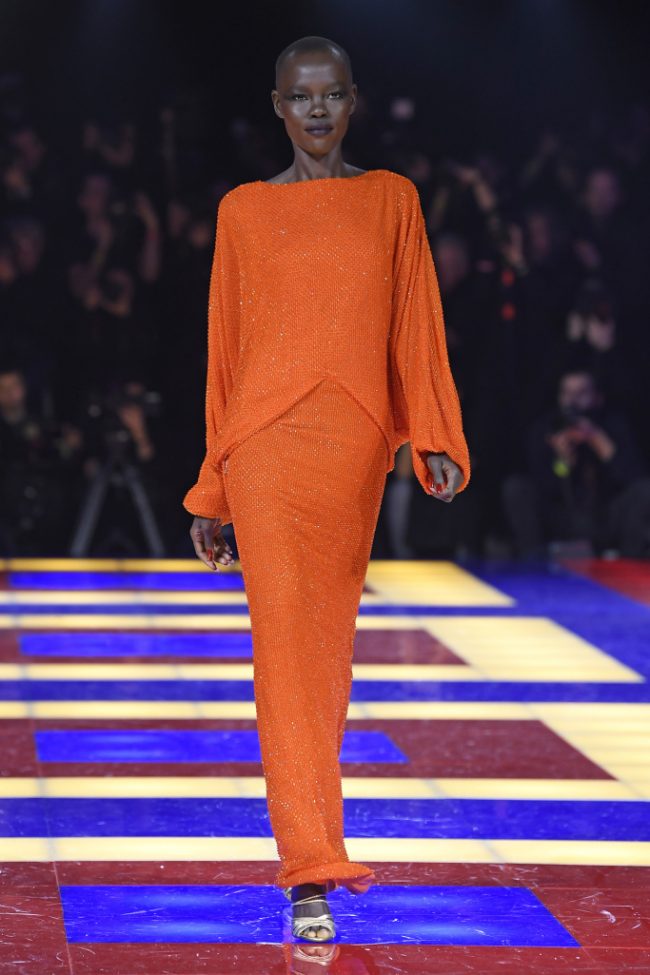 Johnny Talbot and Adrian Runhof of Talbot Runhof gave us sumptuous colors and fabrics for RTW Fall 2019 that just made us melt. Vibrant chartreuse taffeta, rich chocolate velvet, and luscious plum leather, the textile story was just as big and bold as the colors. Ladylike designs with big bows and ruffle hems were festive and flirty. The outfits were unfussy but still carried a big presence.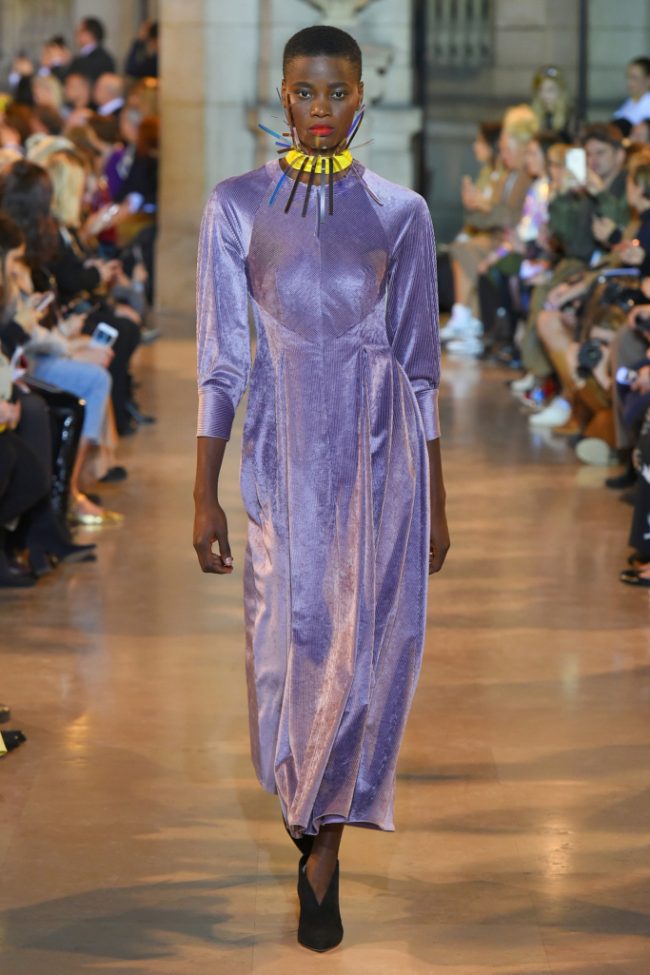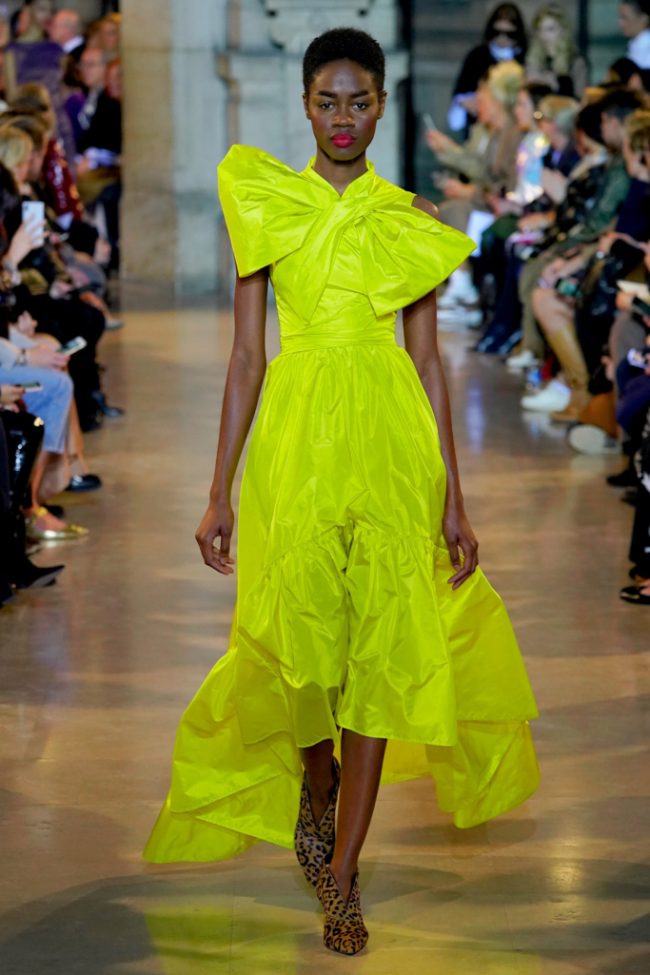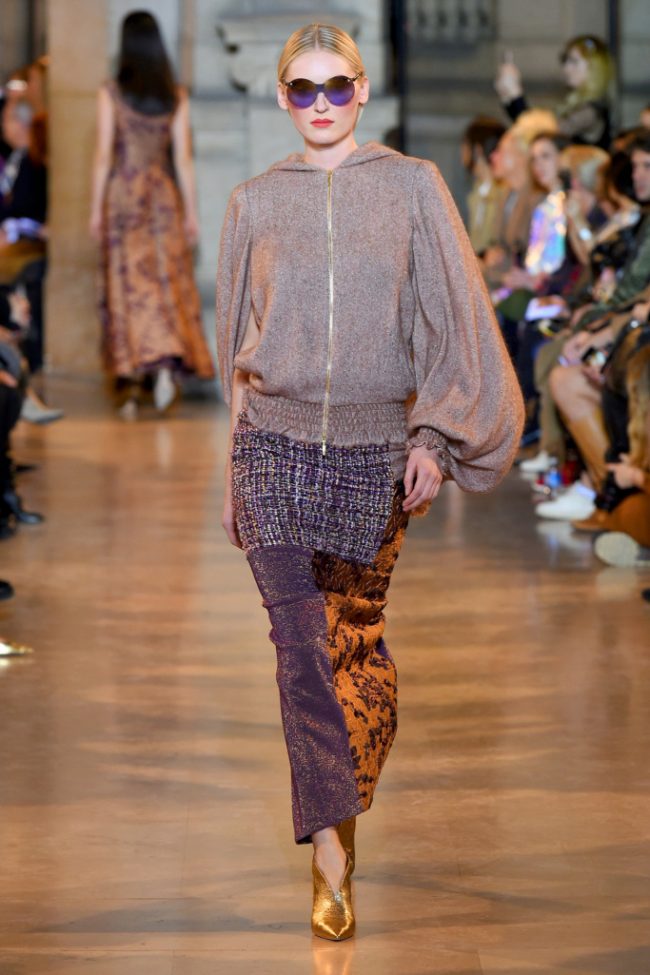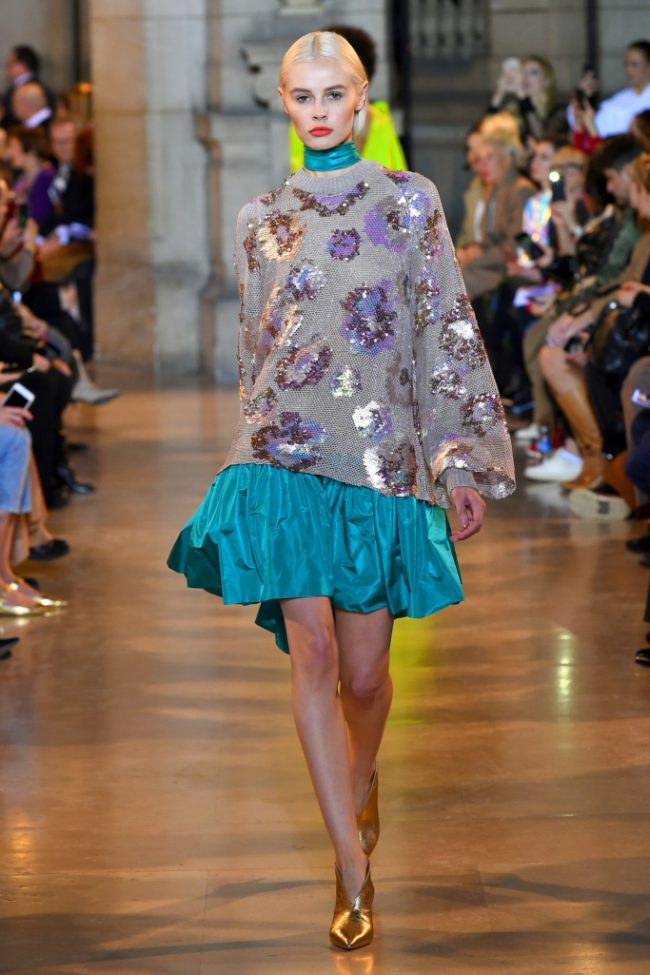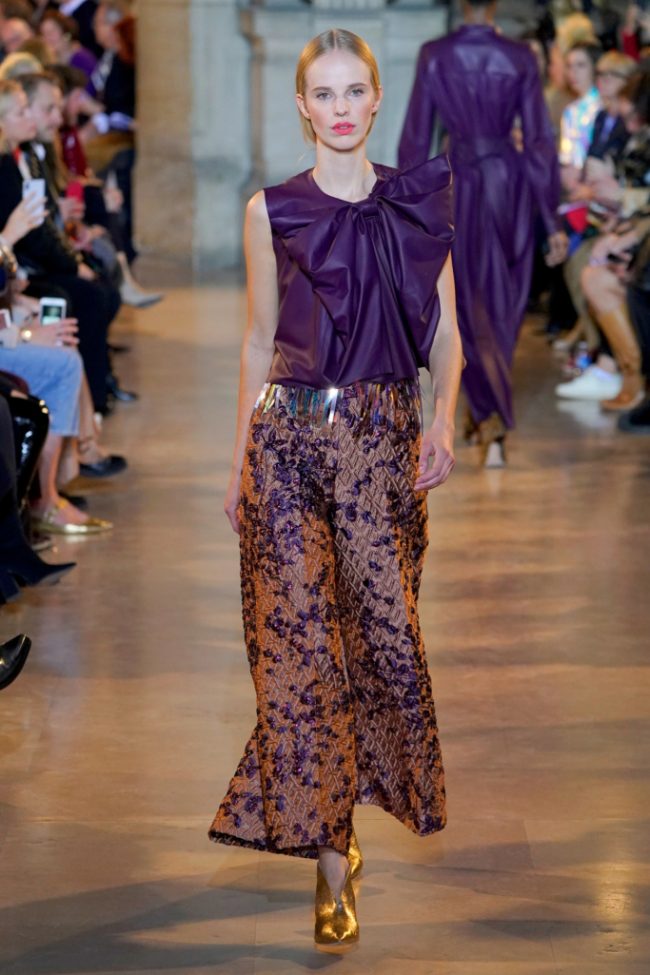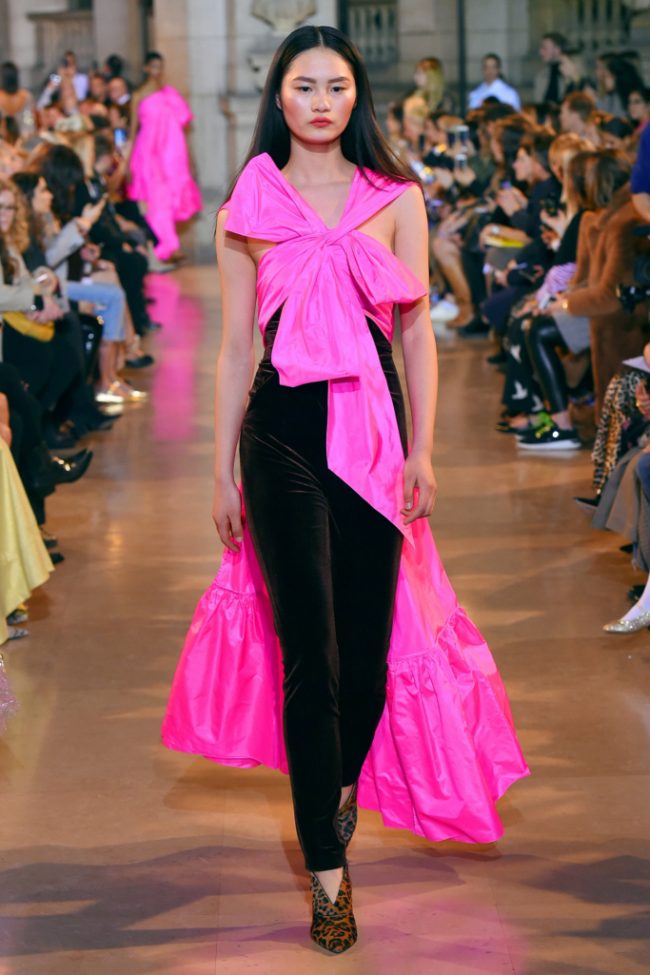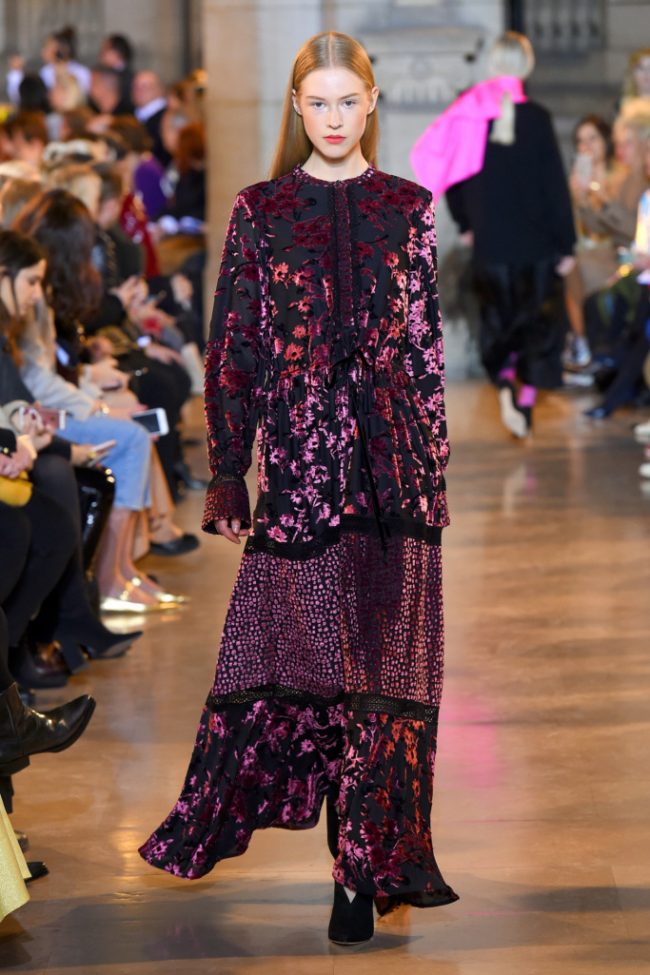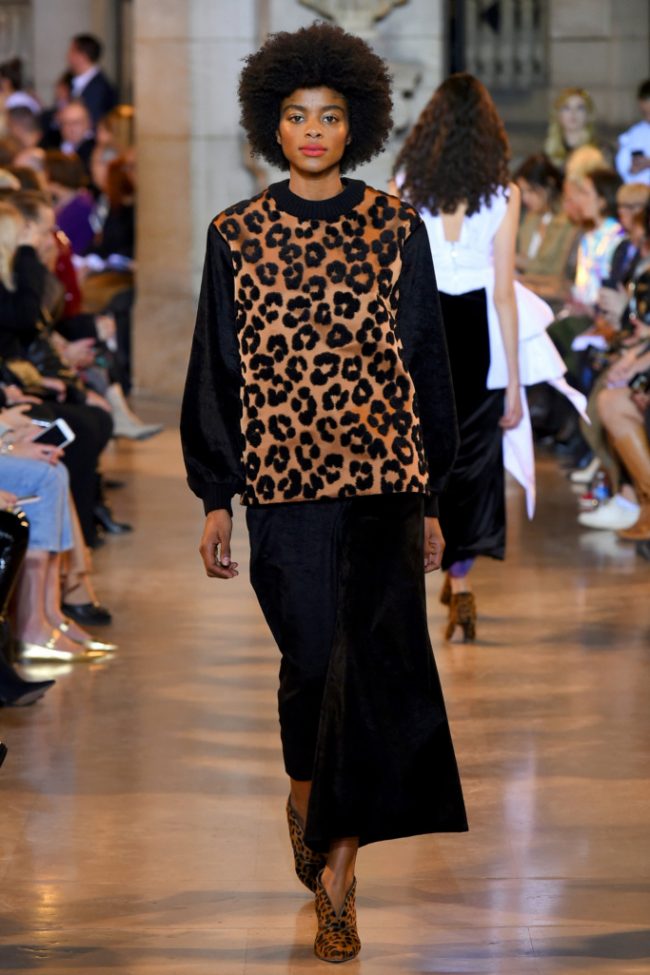 Joseph Altuzarra said of his fall 2019 RTW collection, "I was really interested in the language of bikers and leather fetish, and on the flip side, the idea of sophistication of dressing up." This philosophy gave life to wooly, lacquered biker jackets and shearling lined toggle closure coats paired with demure dresses and separates. Oxblood leather made an appearance and is now emerging as another trend from Pairs.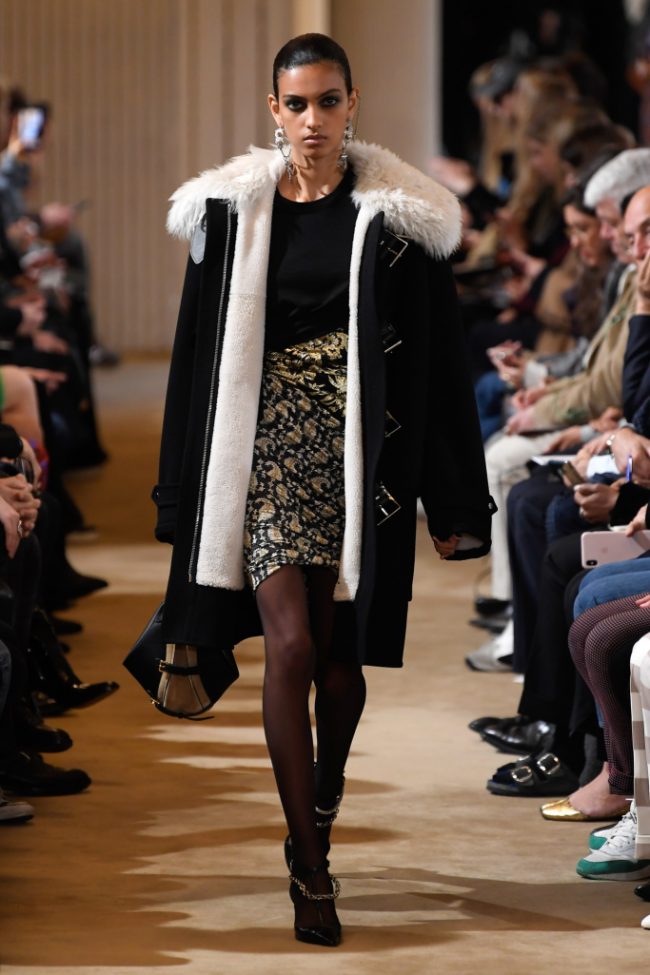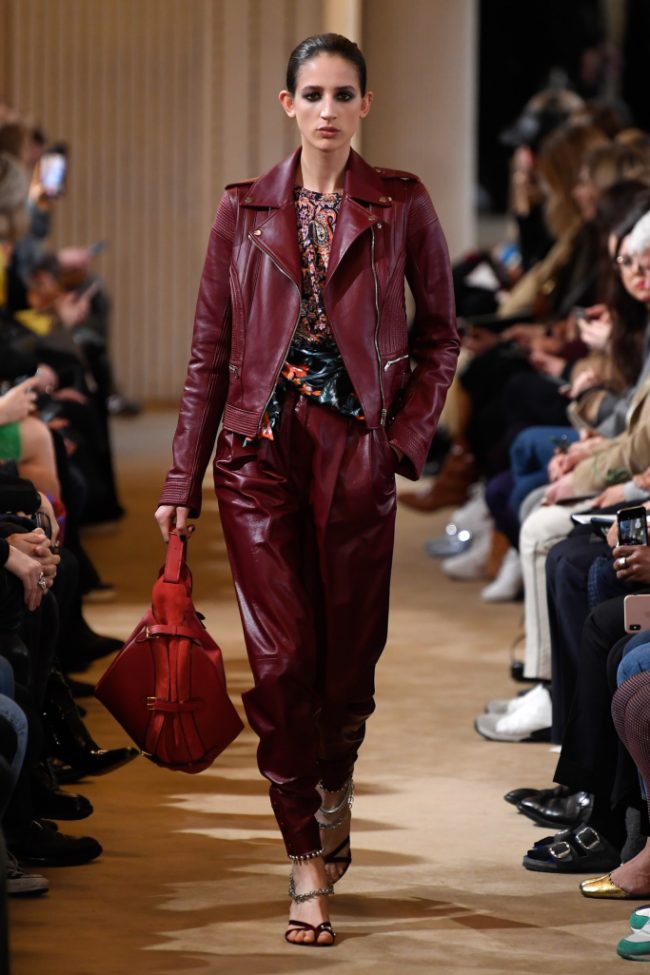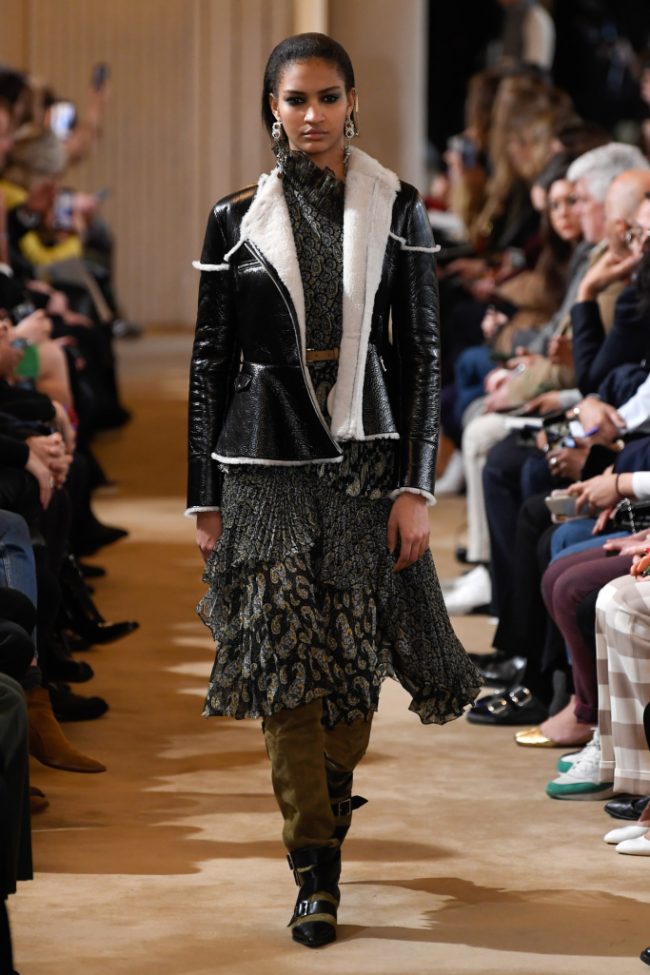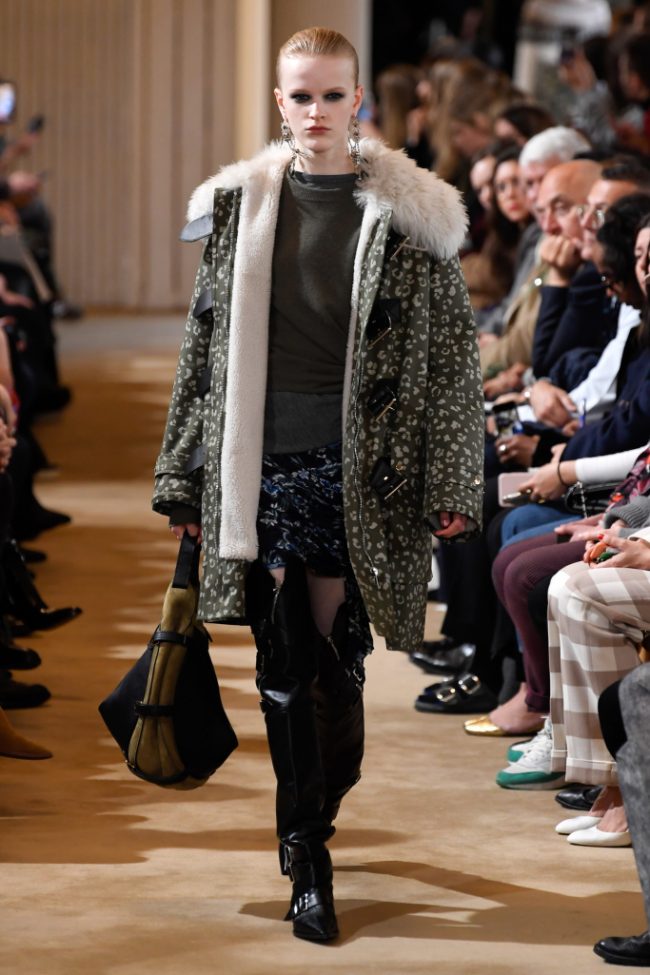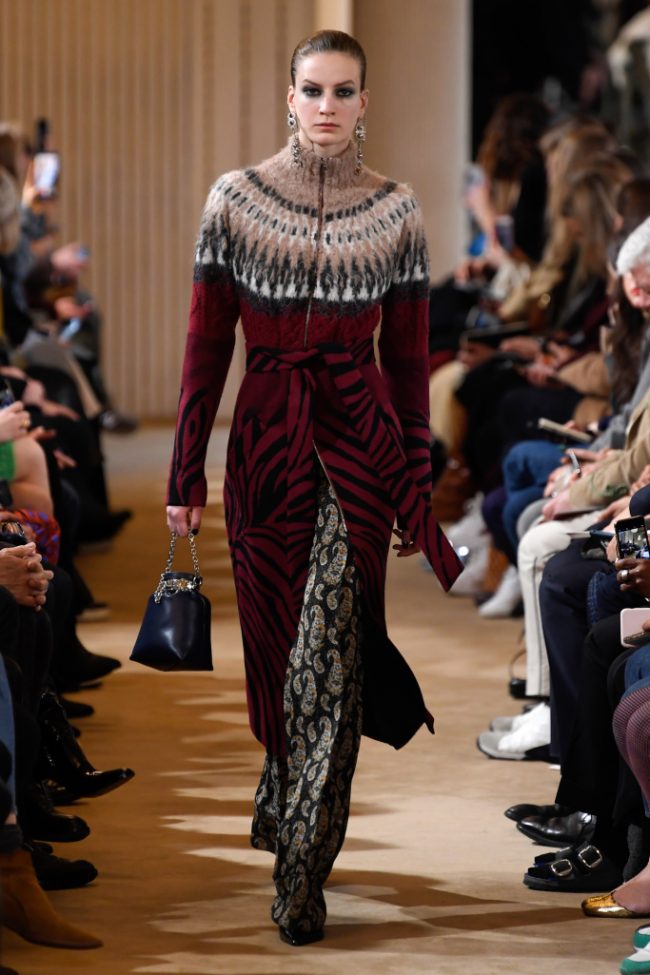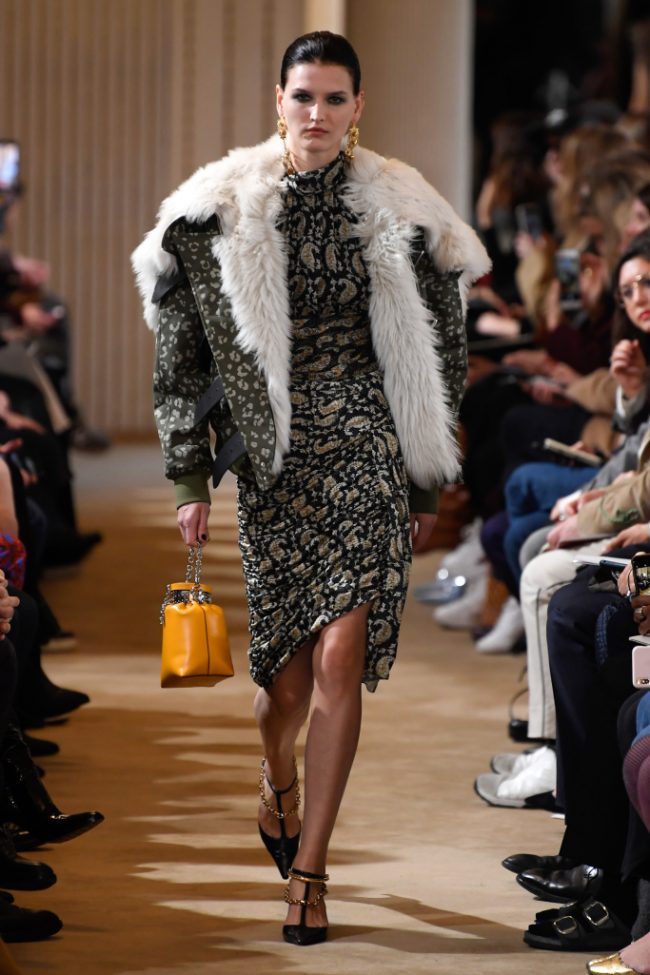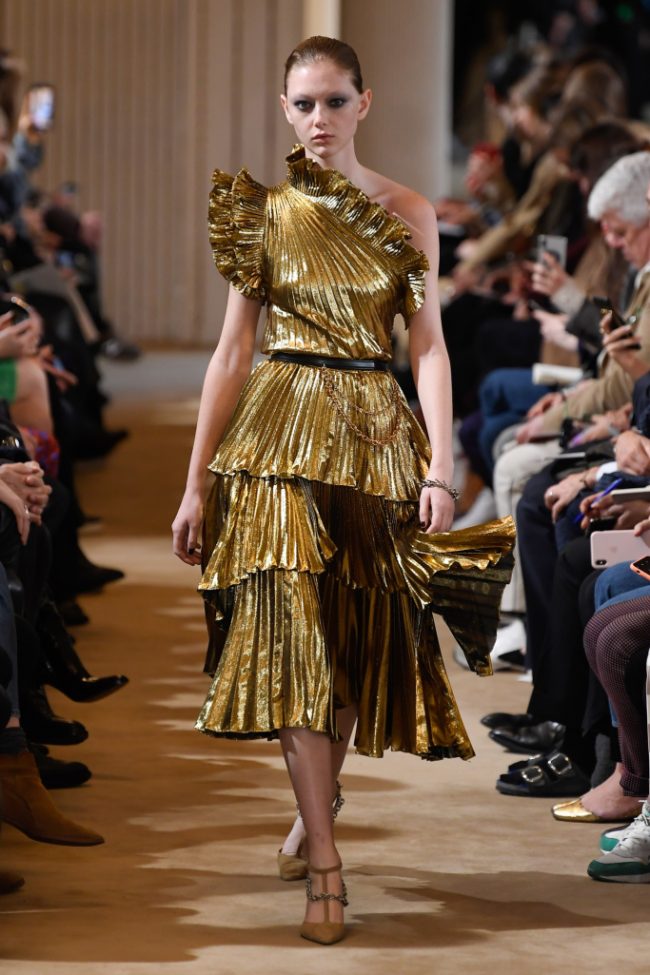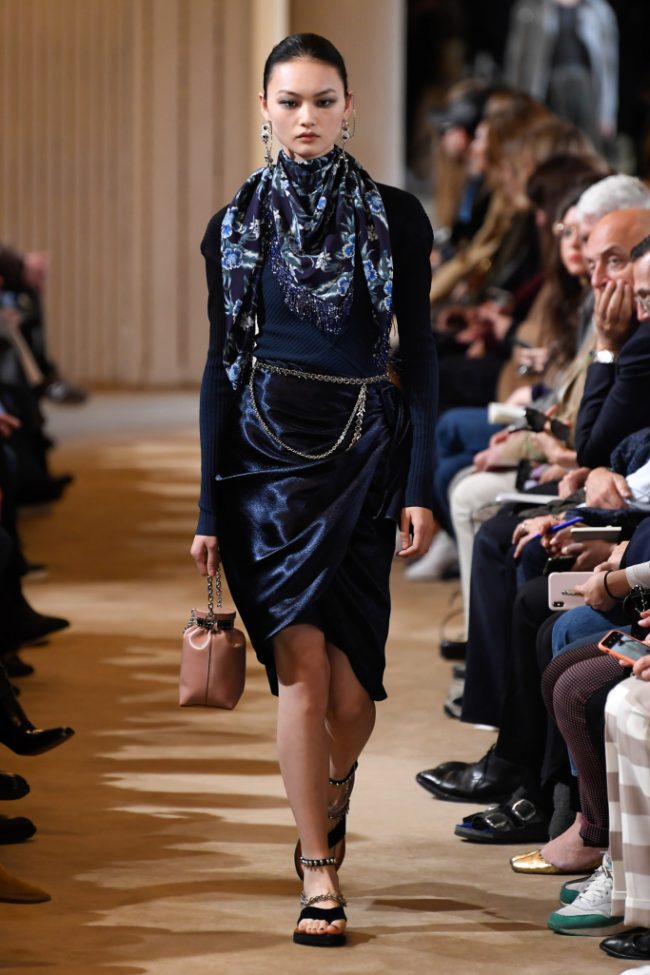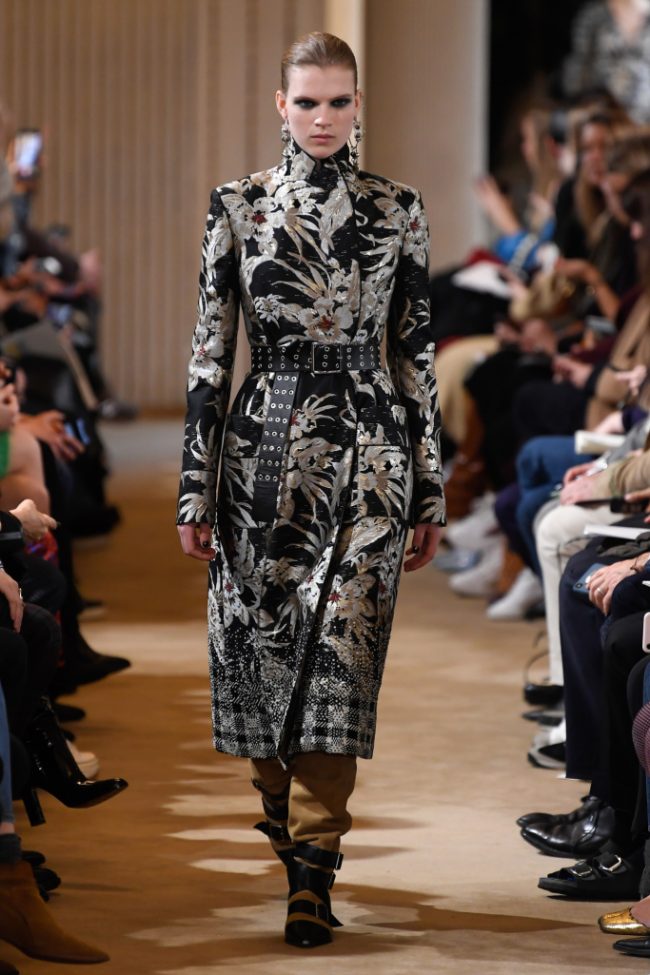 Calling all millennials who want to dress like their favorite instagram star! Sandro designer Evelyne Chetrite had us falling in love with fall RTW. Updated denim with high waisted, cropped jeans paired with two cropped shearing jackets that were swoon worthy. A choice between chocolate and vanilla, you couldn't go wrong. Lots of tailored blazers were among the mix, which gave a school girl prep vibe. But here was the "wow" of the whole show-tall, trim, quilted cowboy boots! Wow, wow, woooooweee!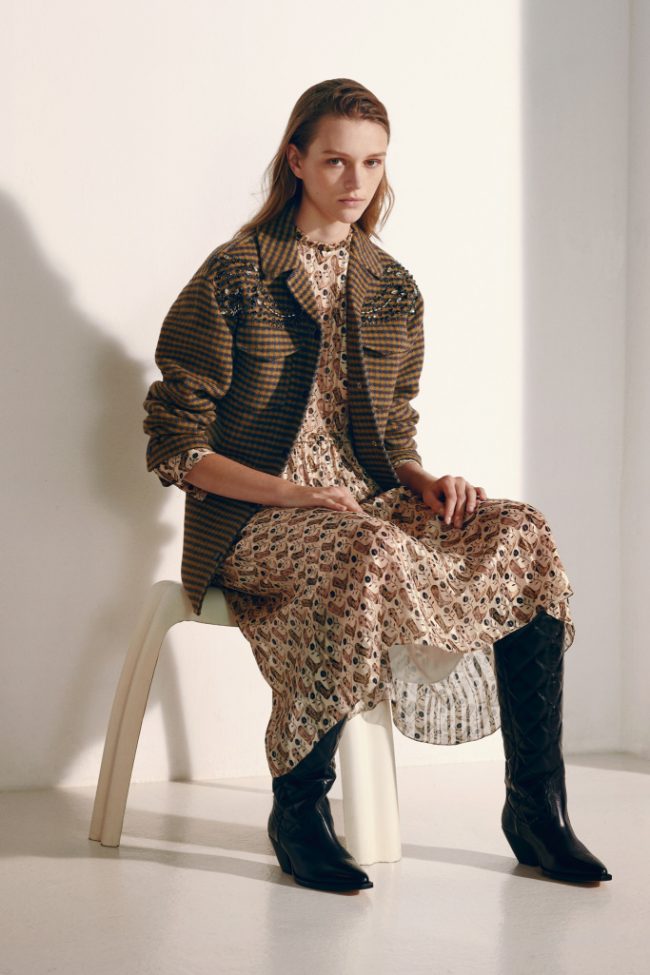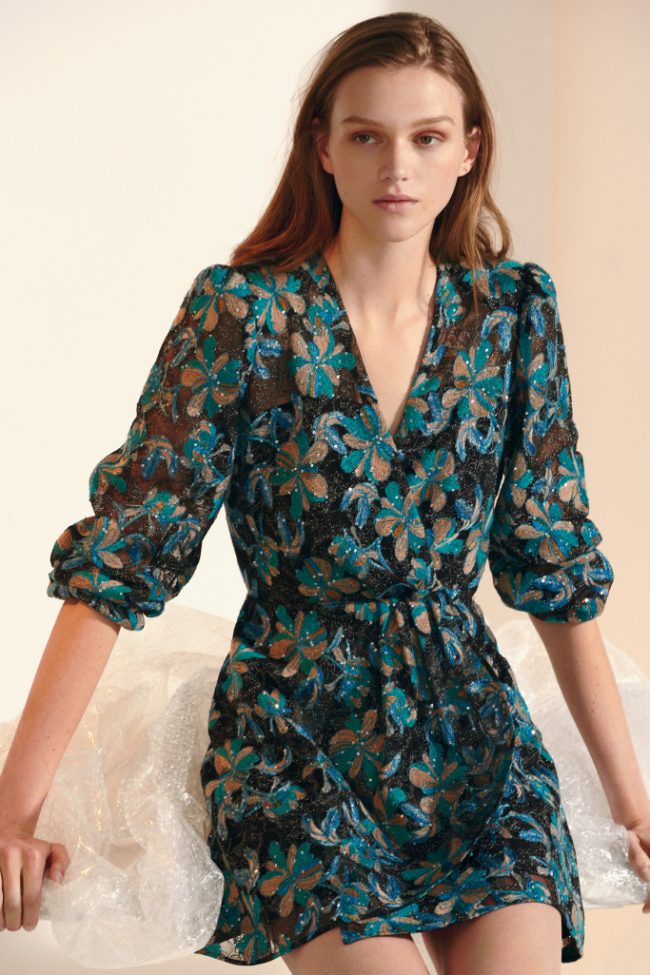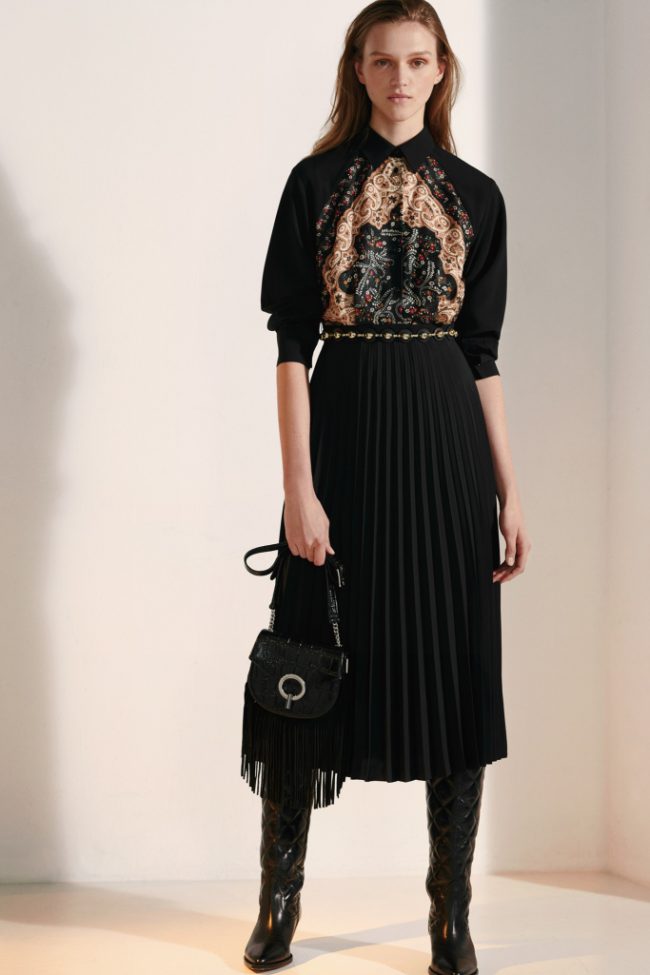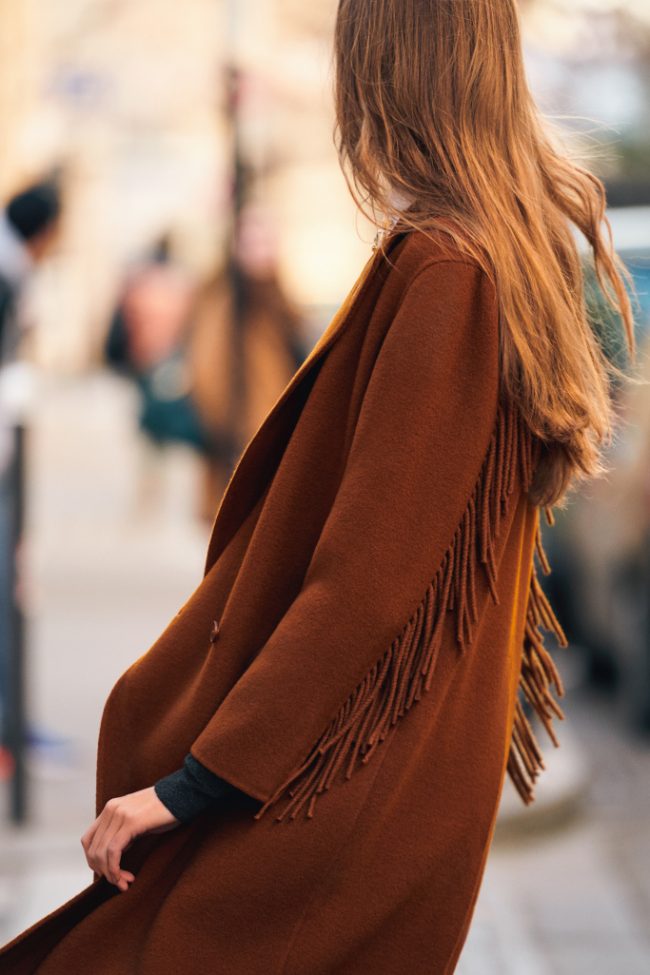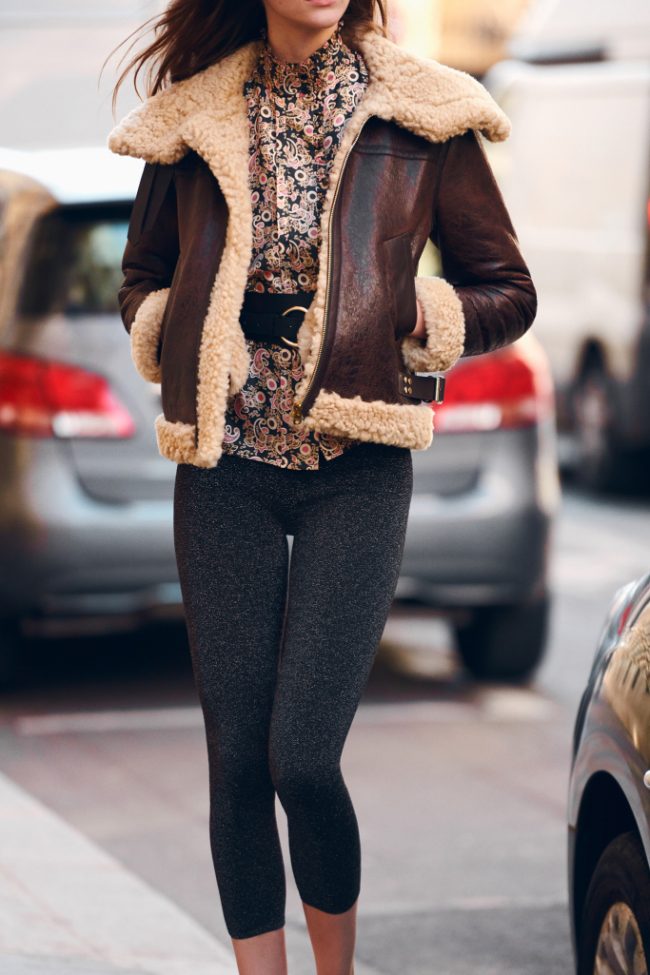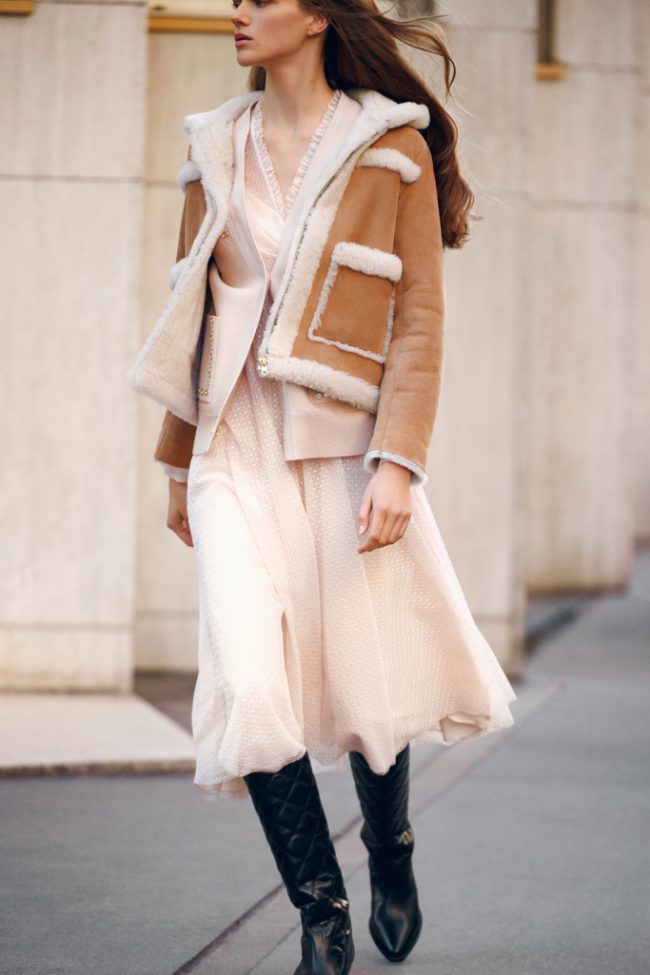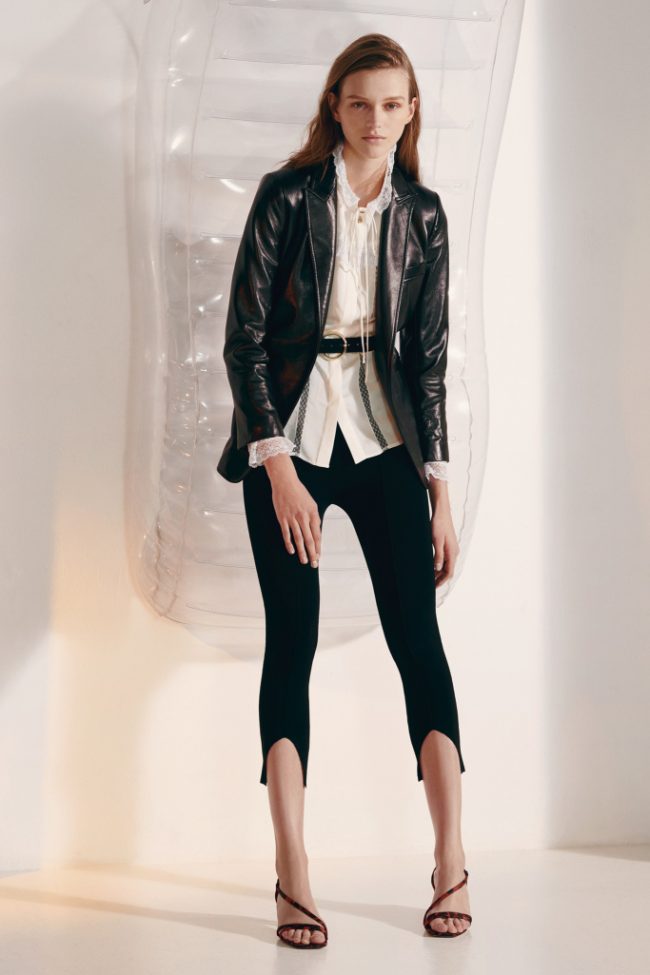 Virgil Abloh kicked off Off-White's RTW Fall 2019 with a white shearing topper with laser cut window pane checks and an oversized lapel which was later followed up with the same design in orange. A hot pink, long hair curly lamb car coat was another strong punctuation to the collection. Finally some fur standouts from Paris.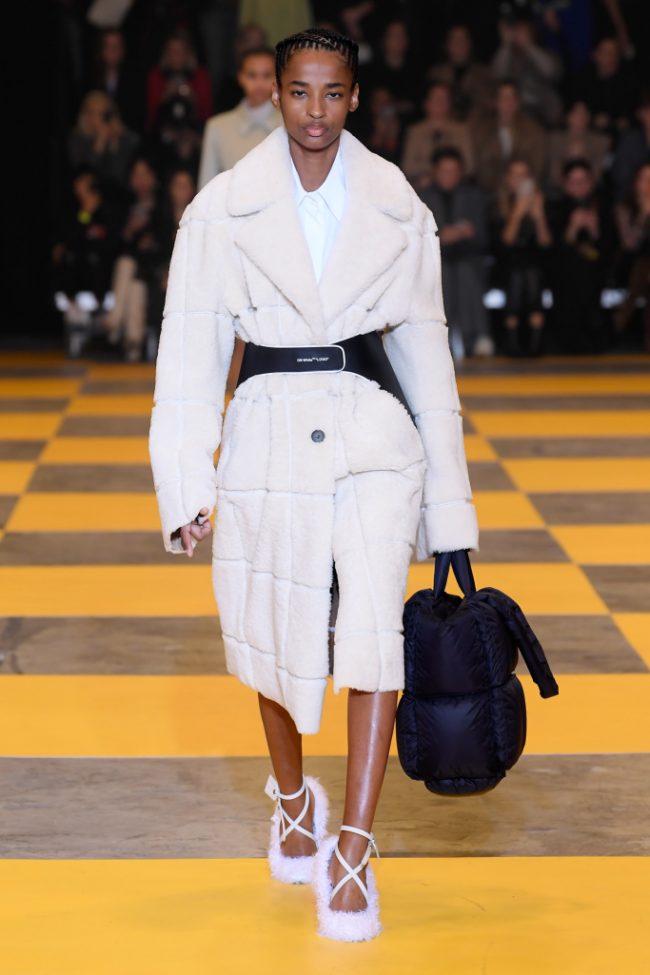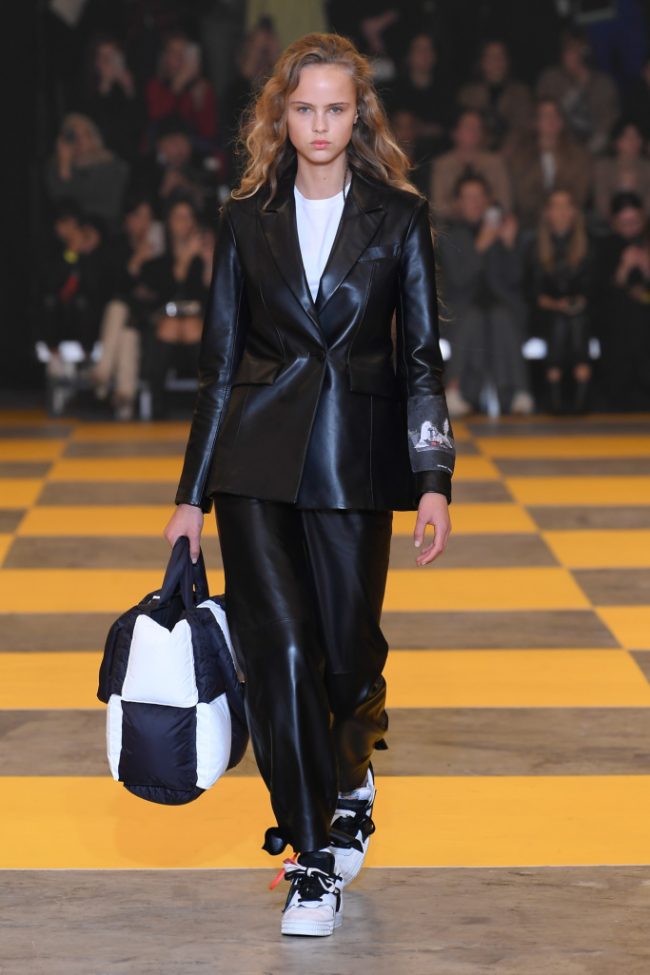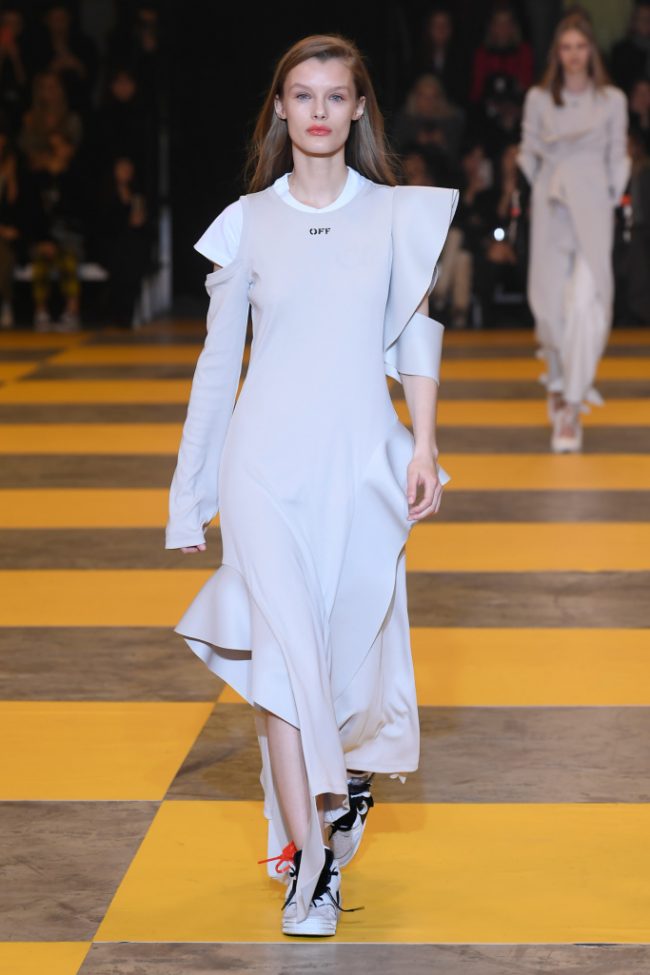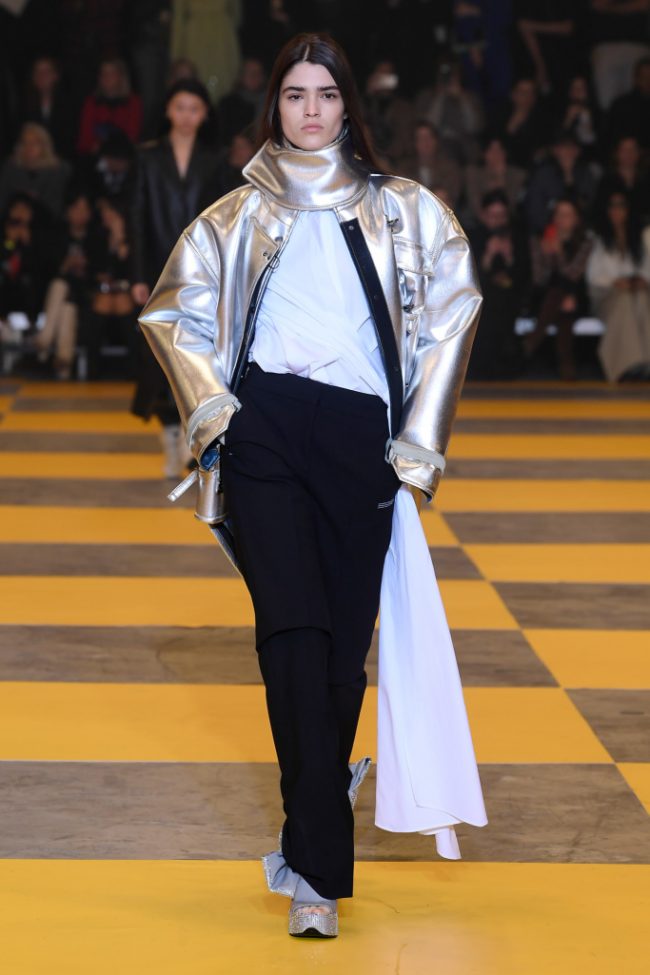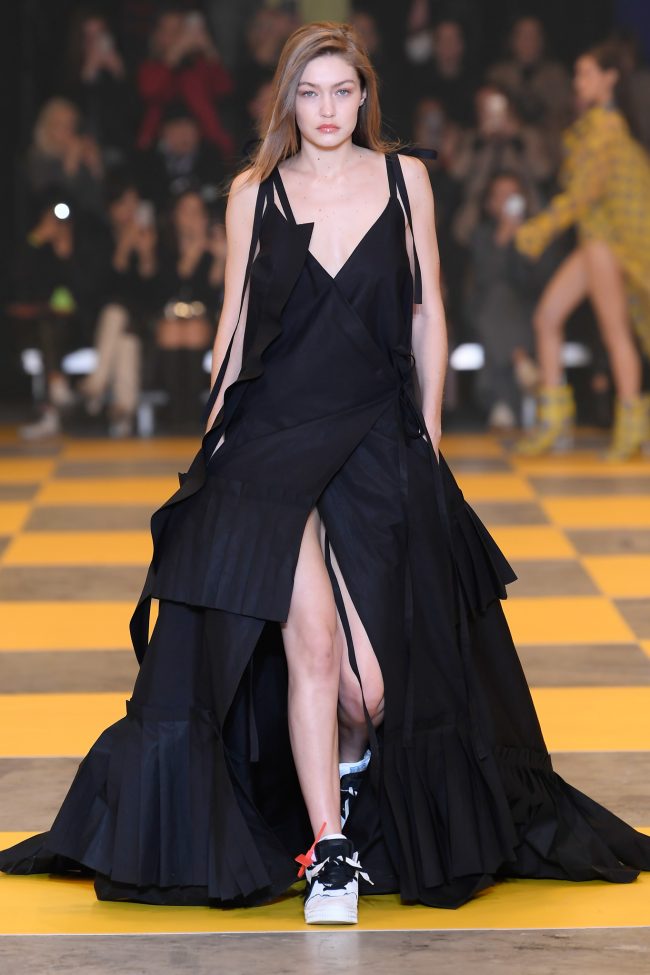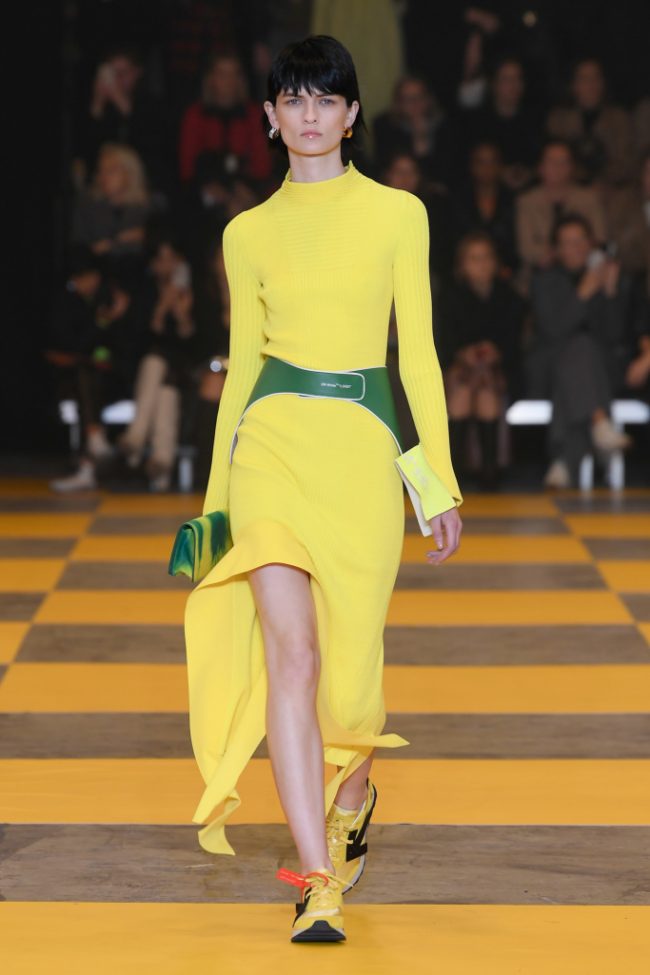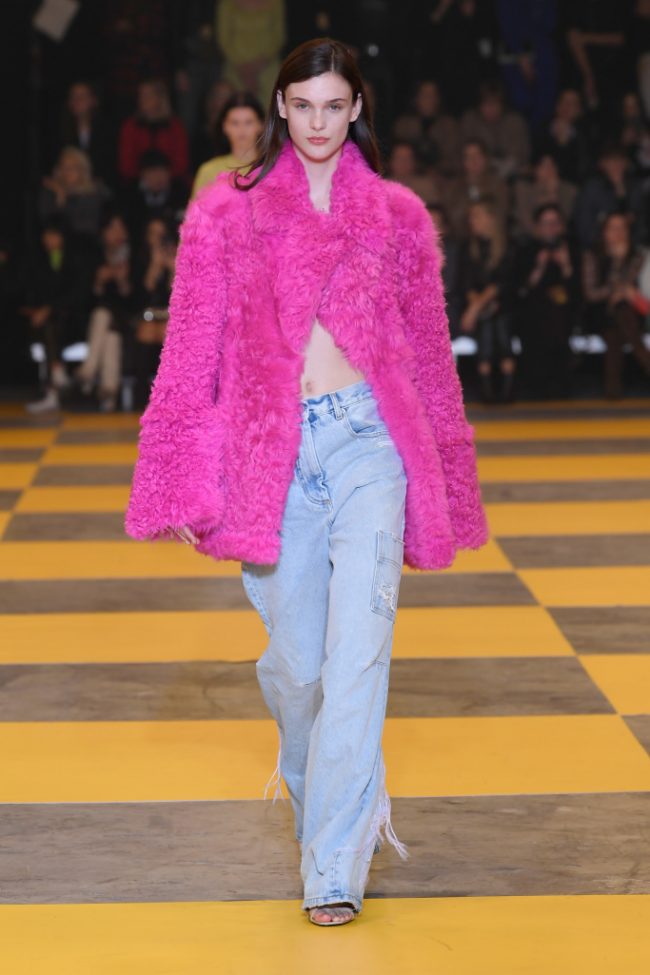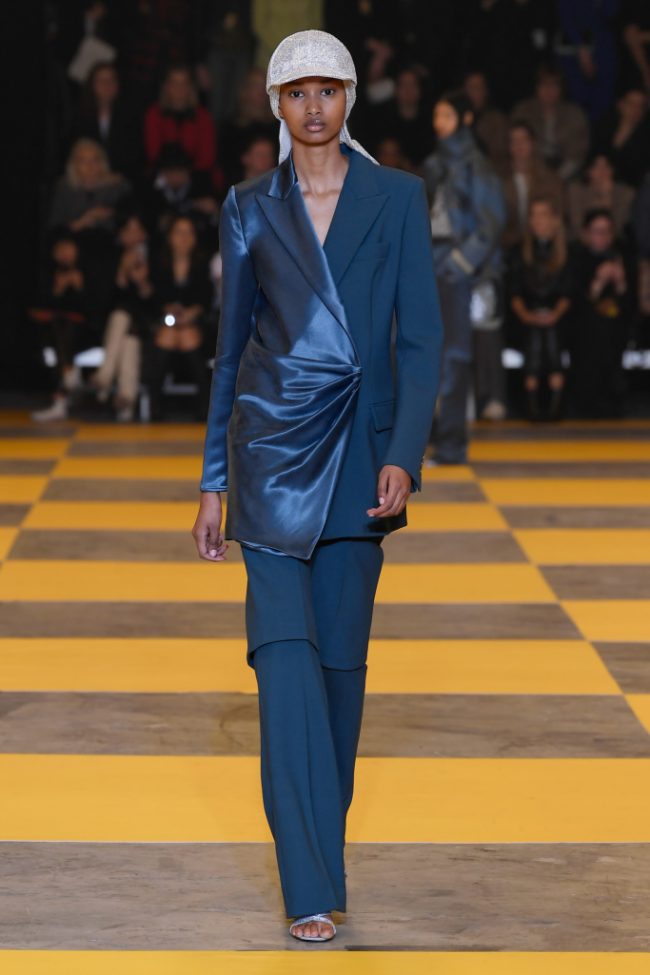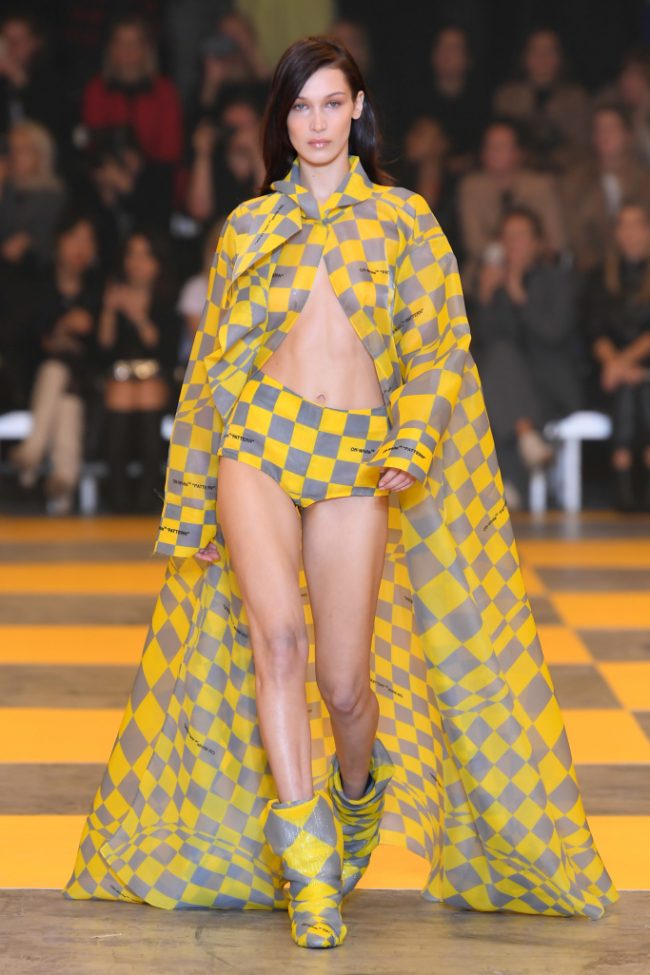 Rick Owens' fall 2019 RTW mood was eire and weird but somehow it worked. Silver dyed cowhide was carefully crafted into bomber jackets and sleeve trims. Grey and tan shearling was used for cropped jackets and car coats. Paired with ox blood leather, this was an eclectic yet fashion forward show.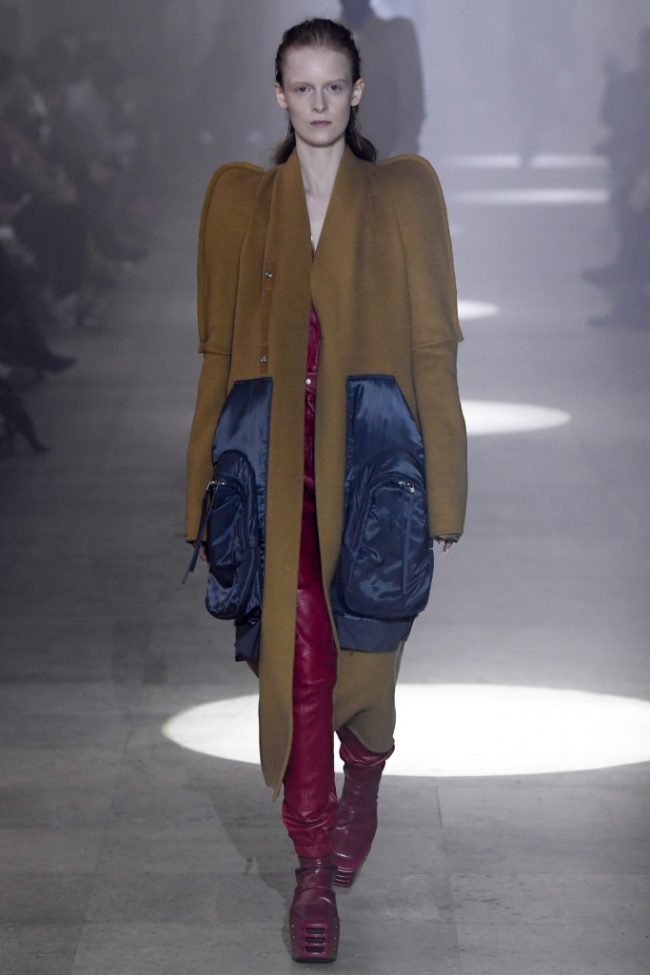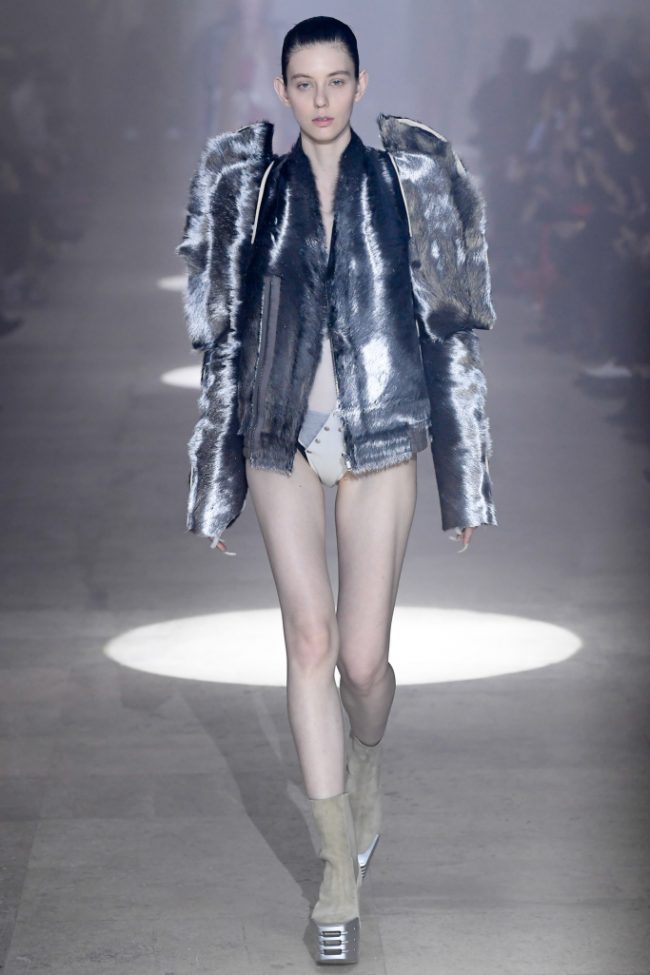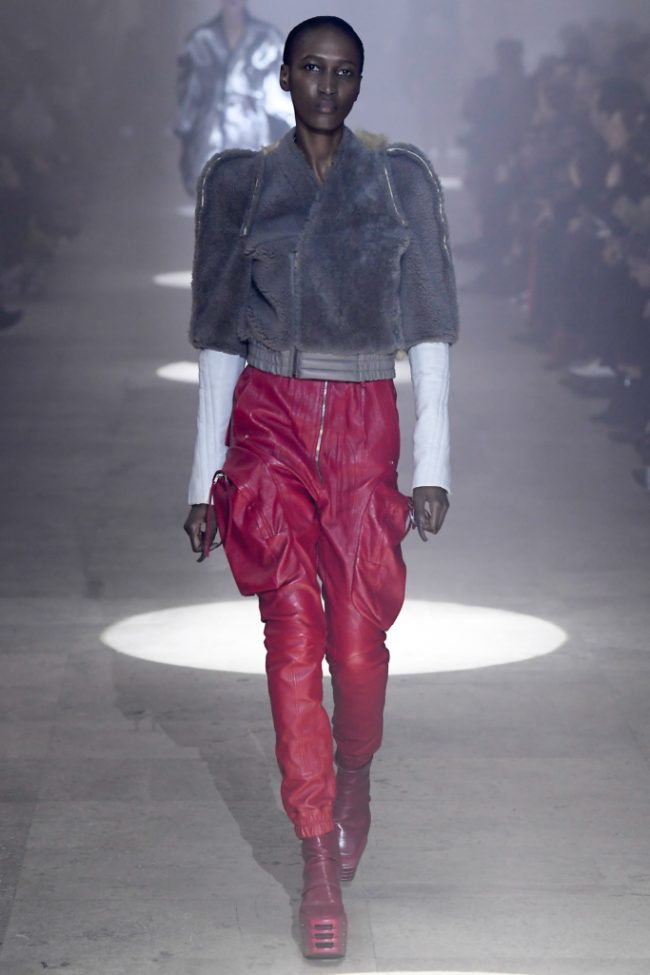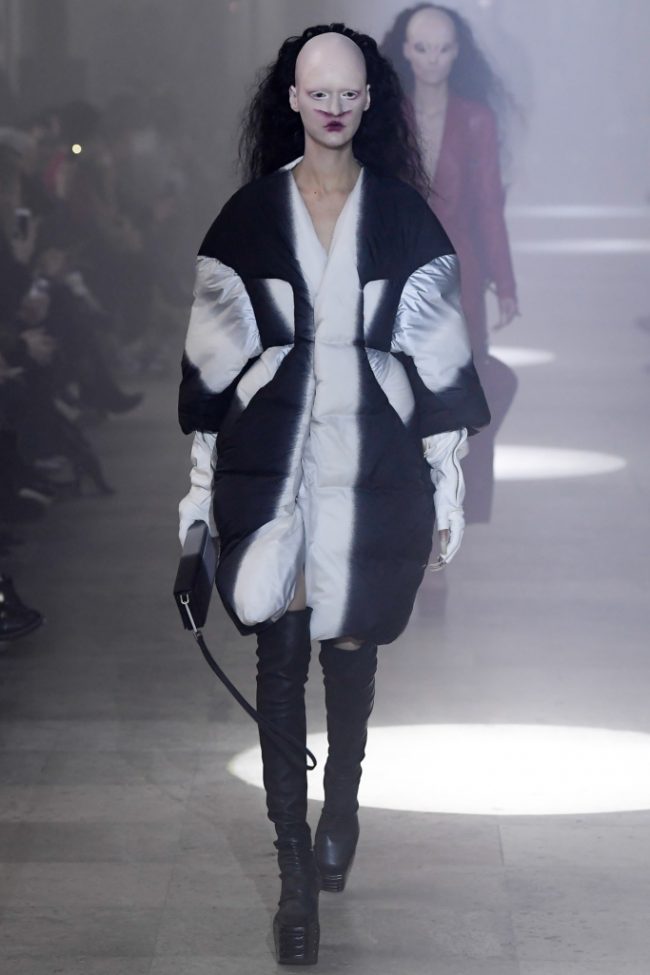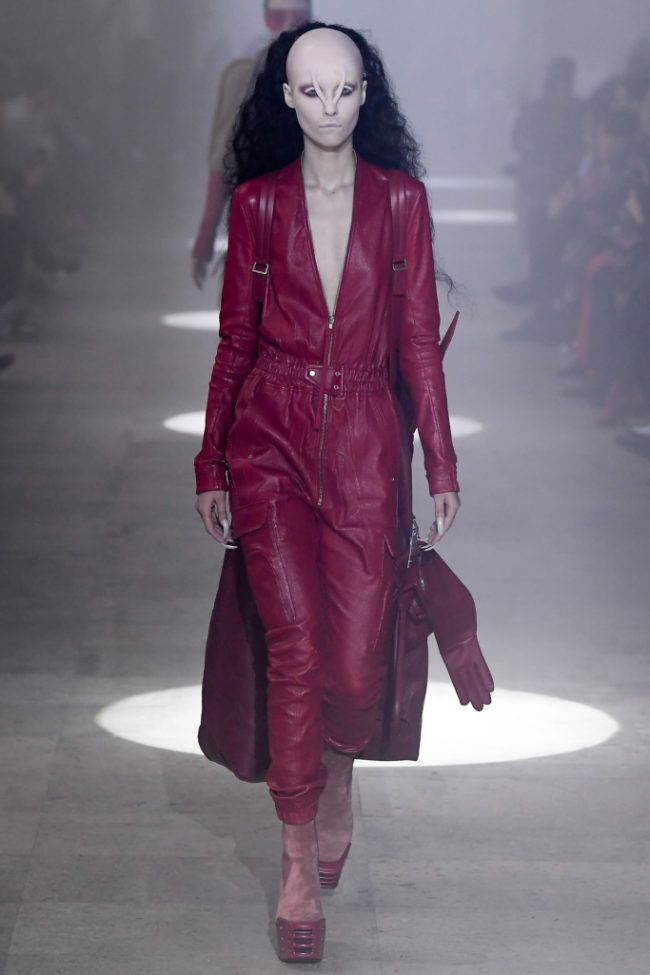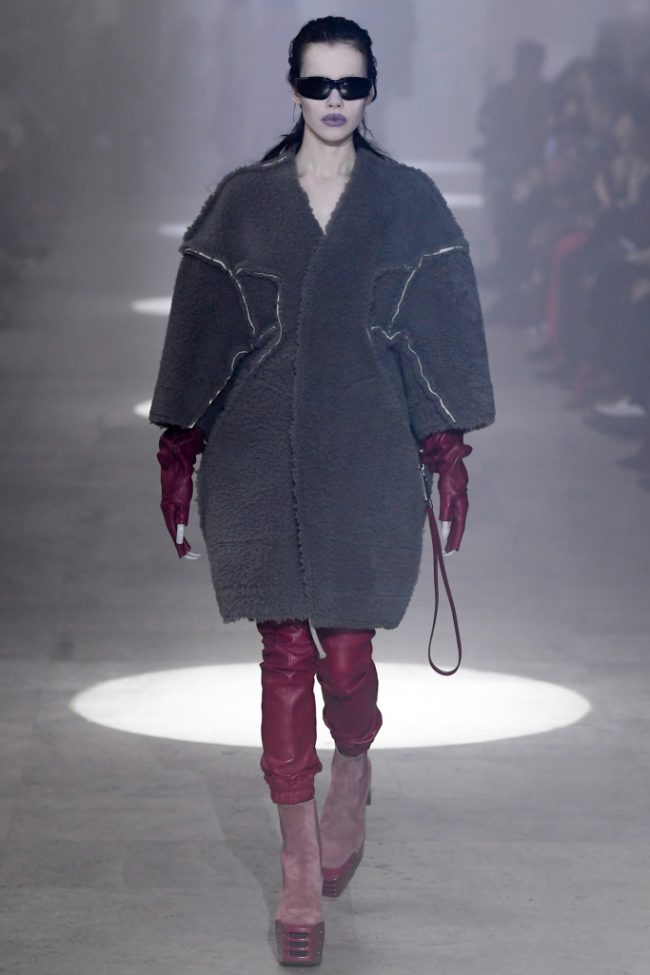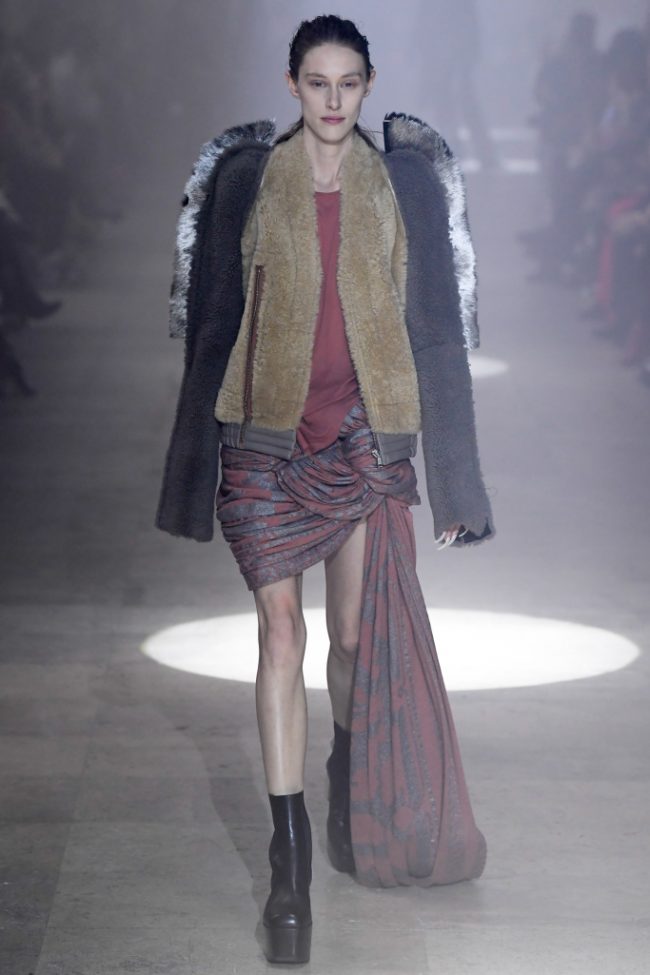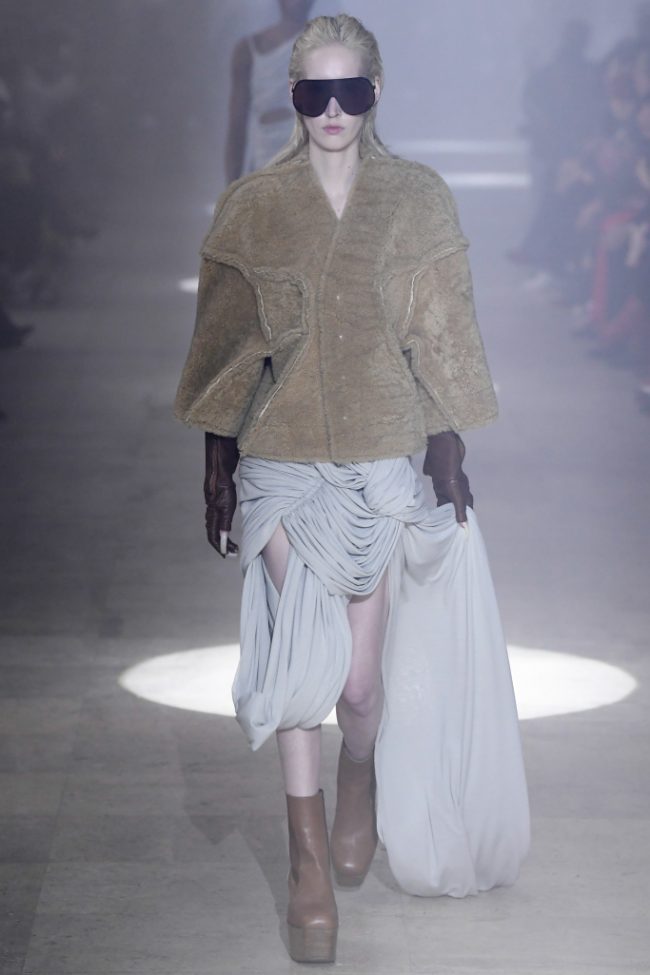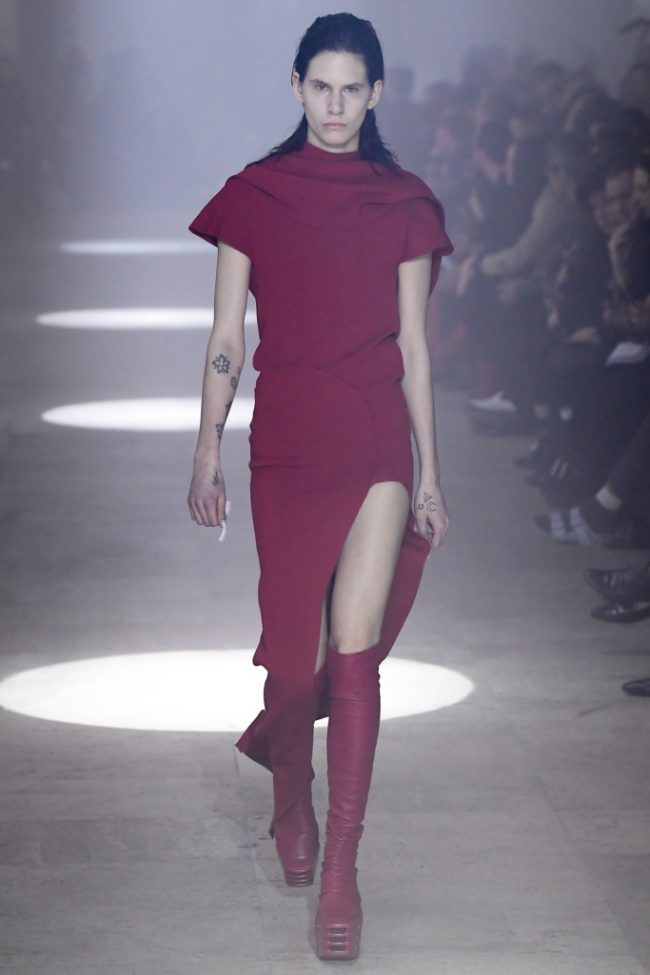 Natacha Ramsay-Levi's RTW Fall 2019 for Chloé included some nice fur surprises. Carmel colored shearing linings, mink rolled cuffs, voluminous white goat hair collars, and a purple long hair monkey fur bag were among the elements.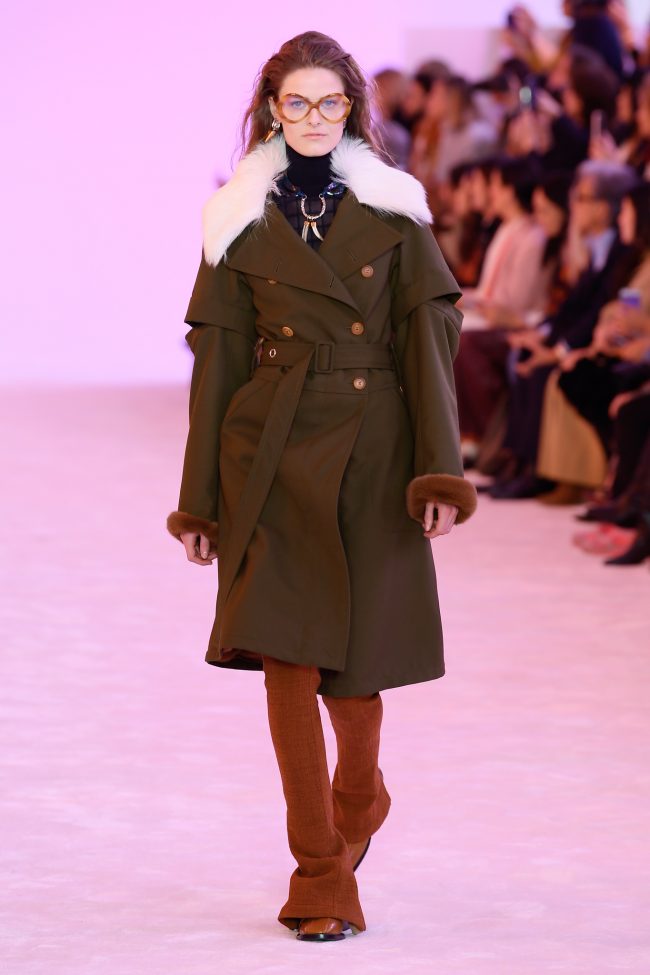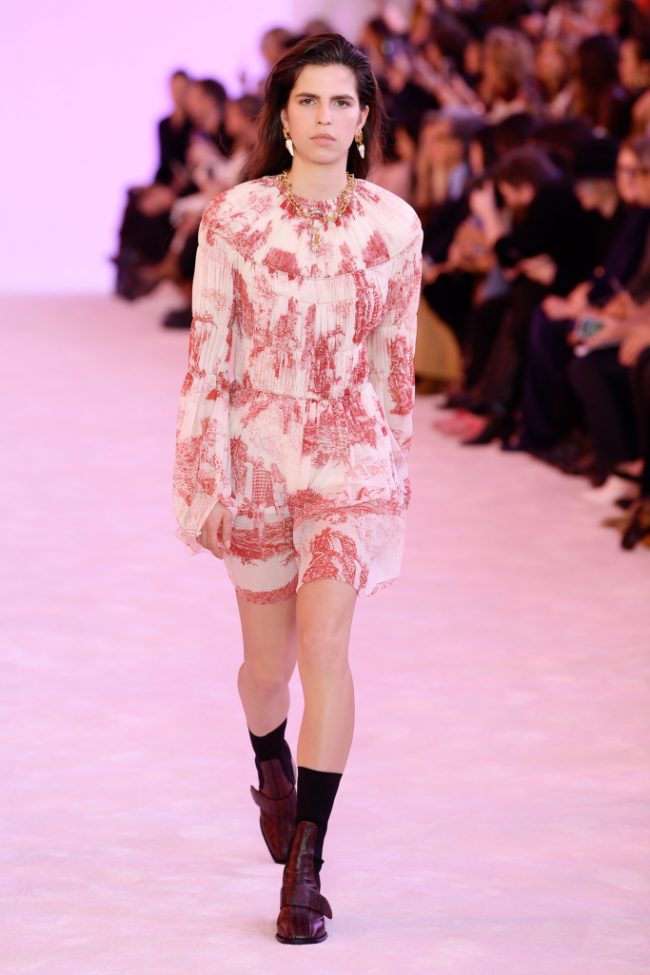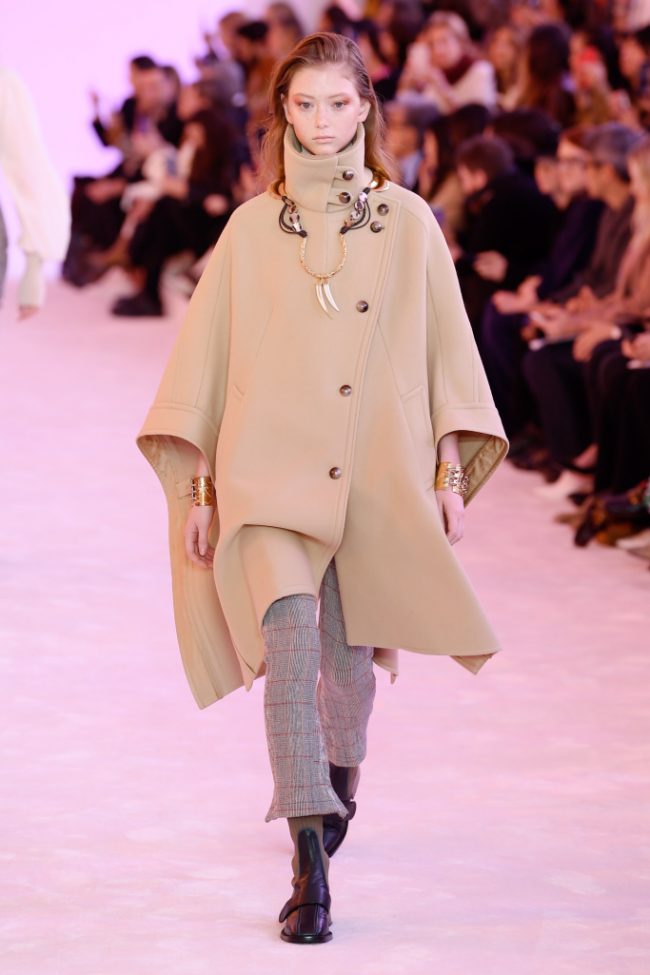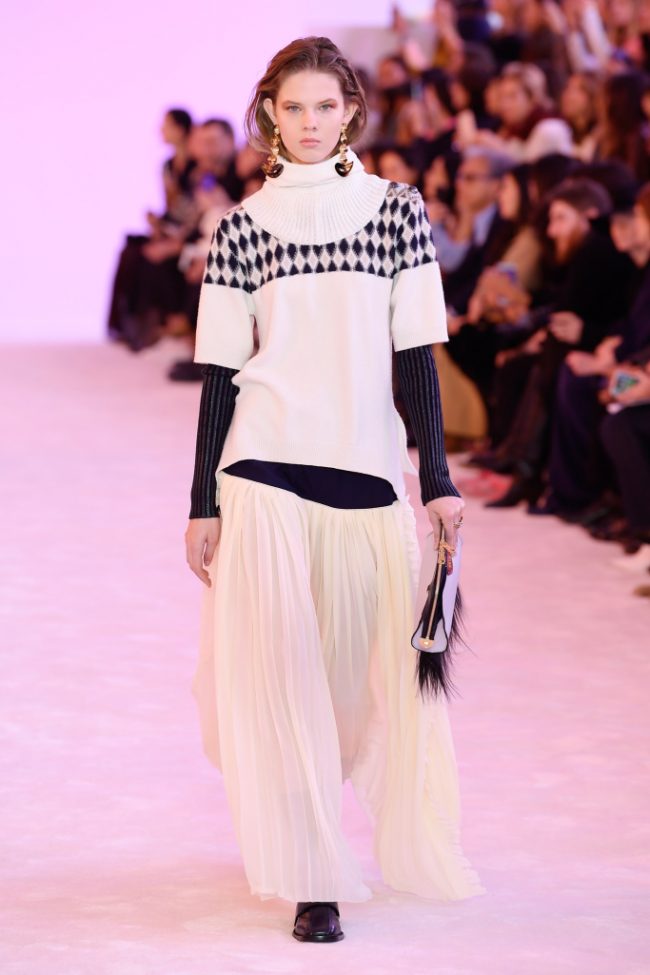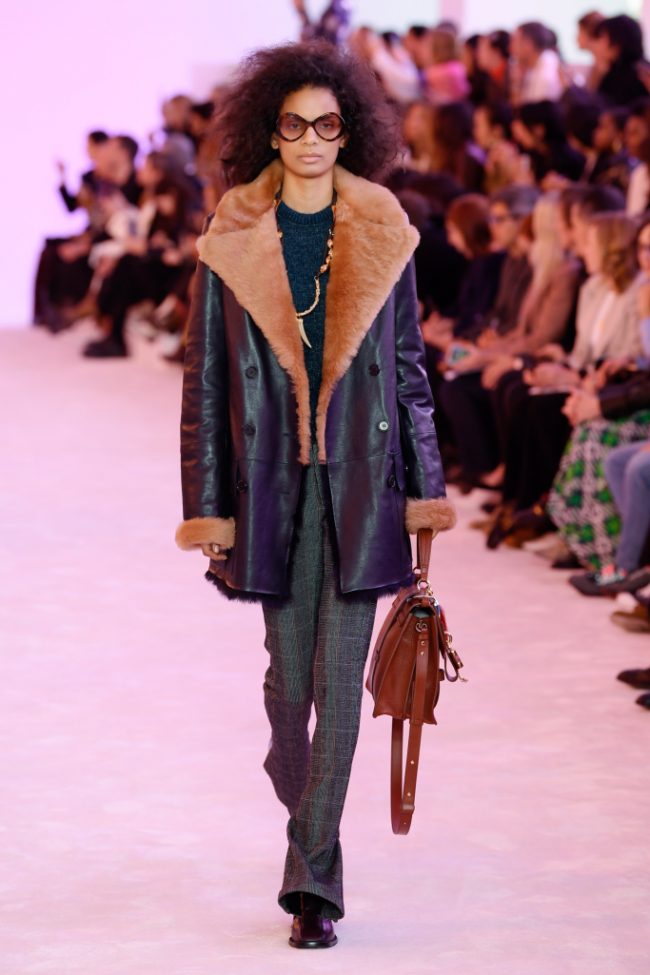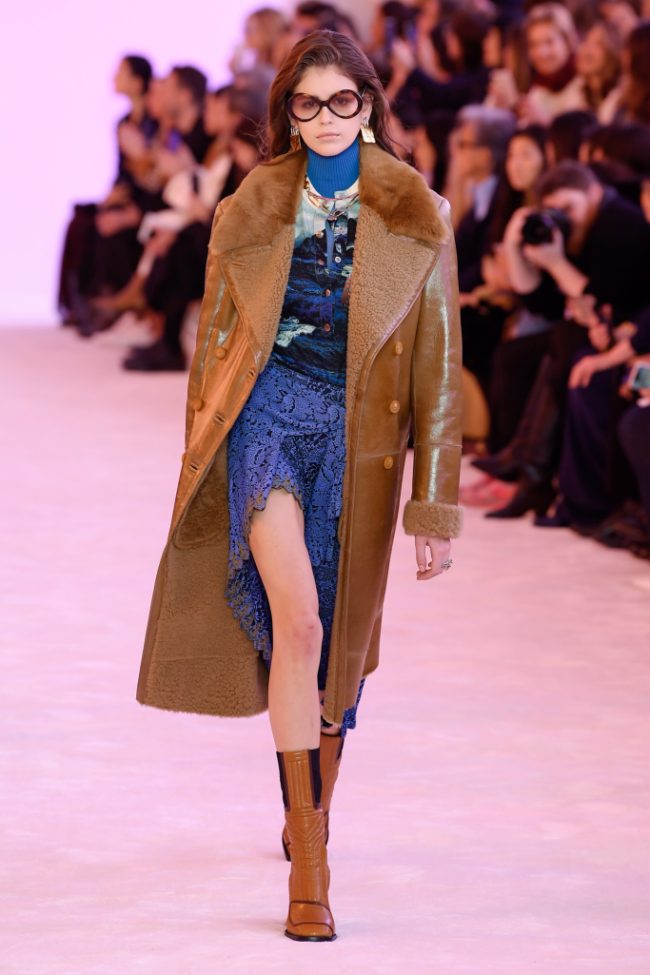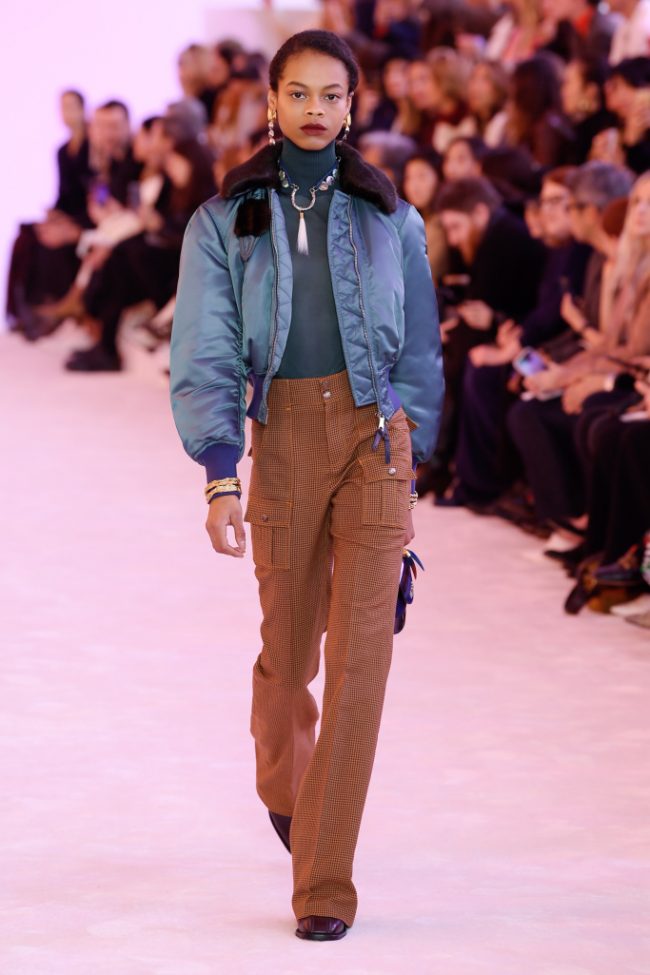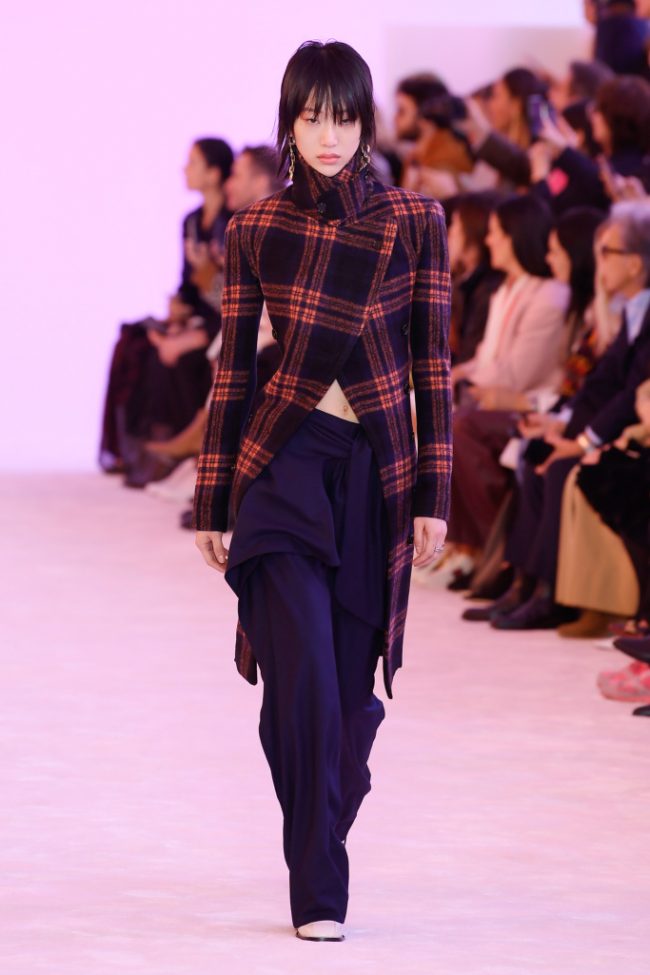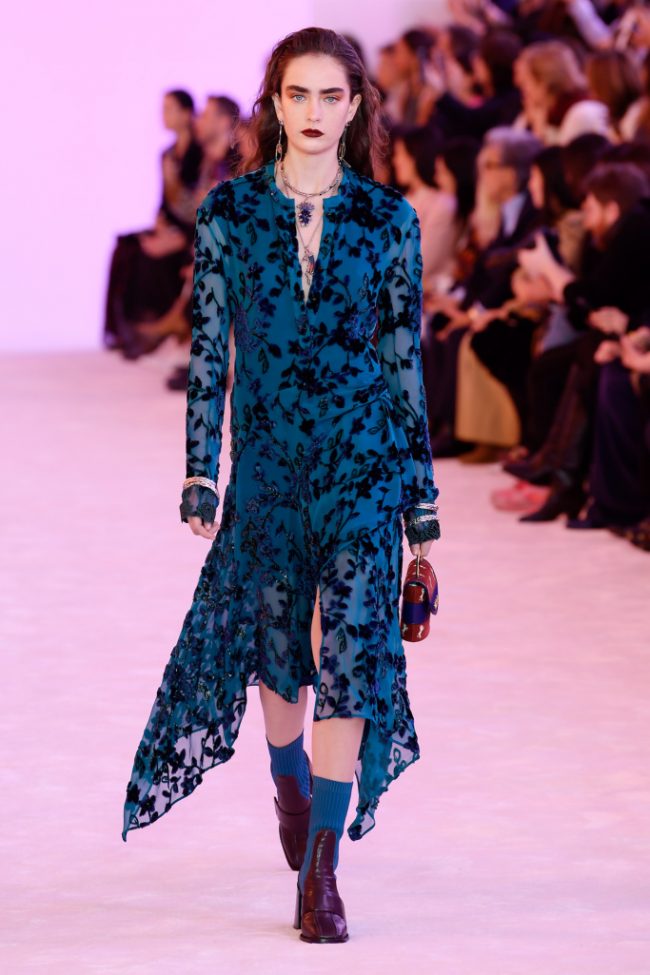 Alessandro Dell'Acqua for Rochas fall 2019 RTW used black marabou feathers for a large cape and trims when black fox would have been SO MUCH BETTER! The collection was in large part ill fitted tweed but with a lot of rounded shoulders-another fall trend.