Trend Alert: Fur Speaks Volumes for Fall 2014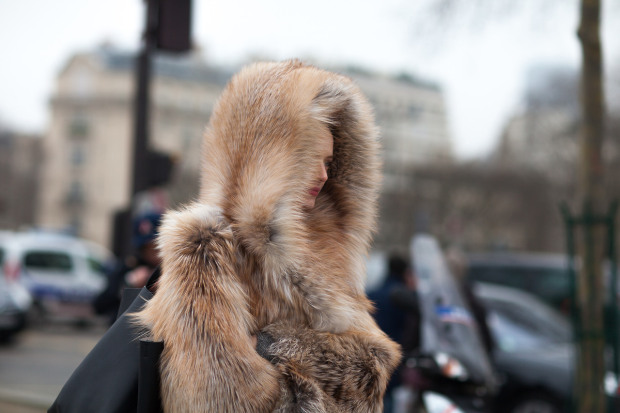 With so many mainstream media outlets, from The Huffington Post to CNN, predicting that this Fall 2014- Winter-2015 season is going to be an arctic blast for the record books, stylish fashion lovers everywhere are thinking of how they can cocoon in style this winter. Thankfully, many designers for the Fall 2014 – Winter 2015 fashion cycle produced eye-catching fur fashions that prove that not only is it extremely warm and apropos for those mean winter blasts, but fur speaks volumes for those looking to make an immediate statement.
Exaggerated volume and proportion is not a new concept in fashion design. What is new is that within this volume story designers are freely experimenting with fabrics, mixed media and prints to achieve very distinctive outerwear and ready-to-wear options for this fall season. Usually when playing with bulkier silhouettes designers gravitate to sleeker materials to counterbalance the appearance. Texture is big this season and more natural, rugged finishes are definitely in vogue.
On top of these epic proportions and fittings, designers threw dashes of color in the mix adding to the drama seen on the runways. We are seeing outerwear masterpieces that are not necessarily body-conscious by any means, but still figure-flattering and perfect for those looking to amp up their external presence.
The accessories category is also getting some BIG love this fall season. As fashion fiends clamor for the cocooned effect, scarfs and hats play a huge role in achieving this goal. So is bigger always better when it comes to the scarf, hat, or any other accoutrements? These designers thought so…
So, you've been warned that this coming winter will not be kind. Thankfully we've just provided you with some useful fashion tools and tricks of the trade to help you cozy up to winter, and stay instep with Winter 2015's top trends.
Related articles