The Holiday Sweater/The Good, The Bad and The Ugly   
It's that time of the year when Americans puff up their chests in proud display of their favorite holiday sweaters. A silly sense of humor and a healthy dose of bravado accompanies some of the wildest sweater looks you'll ever see. Recently this once-shunned "end of year" icon is getting a new lease on life (a retro-Pop renaissance) by leagues of Millennials who are bridging campy Americana tradition with their love for individual expression and, dare we say it, their need for chic style. In the case of the holiday sweater, some are redefining the concept of "making a statement" by replacing silly with sophisticated. Here's some options to help you "up" your sweater game big-time.
While some designers give the classic holiday themes a redux in sweater designs that are modern and even a bit edgy, many find these looks to be too daffy nonetheless. For them we suggest that the best way to upgrade any holiday sweater or outerwear is to add a touch of fur. Adding an eye-catching fur collar is a perfect "remodeling 101" trick for adding drama and instant glamour. We've trolled the net and found a few quick inspiration pieces to help get you started on possibly revamping your holiday wardrobe.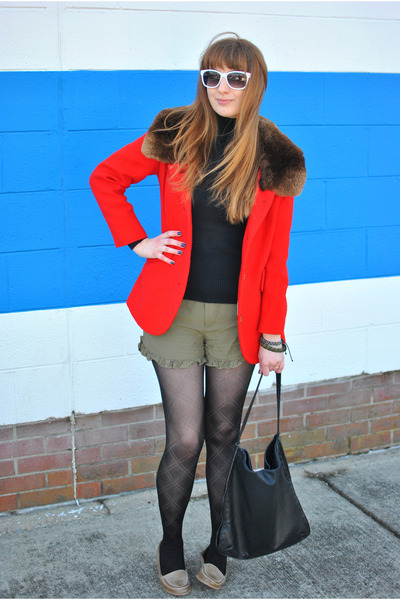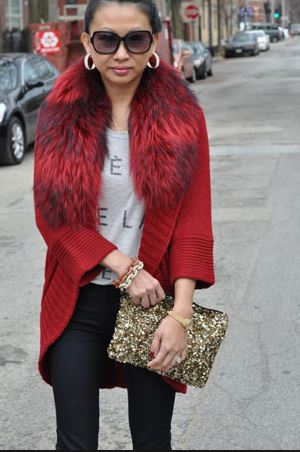 For a more versatile, and less permanent solution, the current fur scarf revolution is the perfect –and easiest­– way to update the holiday sweater look. Drape it on, drop it low or double it up; the fur scarf is as versatile as it is functional. Hit the right combo and it even looks like a seamless addition to what would have been a ho-hum look.
But, if you really want to go for the full overhaul of the Holiday sweater and sport something that will put some jingle in the ball, designers have come out with some extremely luxe fur pull-overs that will keep you warm and extremely chic. Ladies get your list ready! We predict that one of these beauties will be on that list – but make sure you've been nice!
For those of you still yearning for the silly and whimsical, we couldn't help but bring you some "interesting" and interactive new takes on the Holiday sweater that will light up any conversations.