Spotlight: FENDI Fall 2019 Couture Collection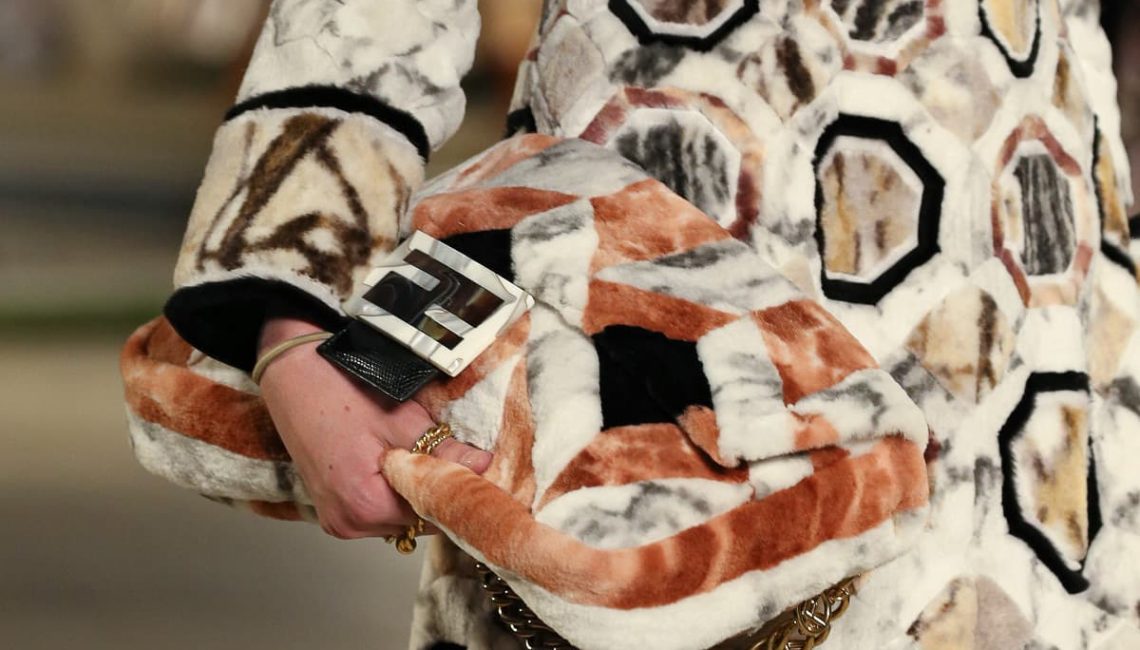 Thank you Fendi Fall 2019 Couture! Fashion friends and couture purists, we are delighted to report that Fall 2019 Couture has been redeemed by Silvia Venturini Fendi and her family's namesake brand, Fendi. Founded by her grandparents Adele and Eduardo Fendi in 1925, Fendi is an iconic design house which stays true to the luxury standards and expert craftsmanship demanded by couture's definition, Fendi's entire collection was an authentic demonstration in unadulterated luxe.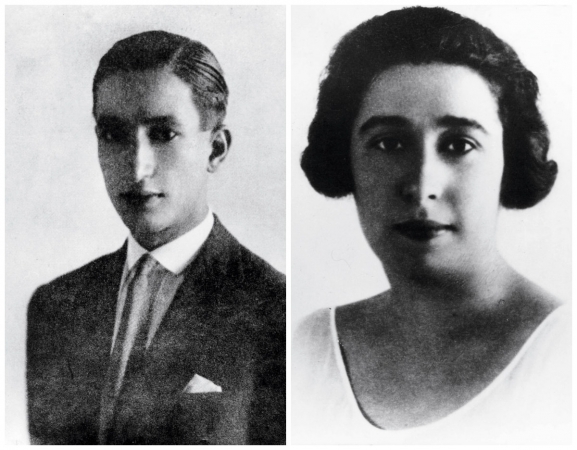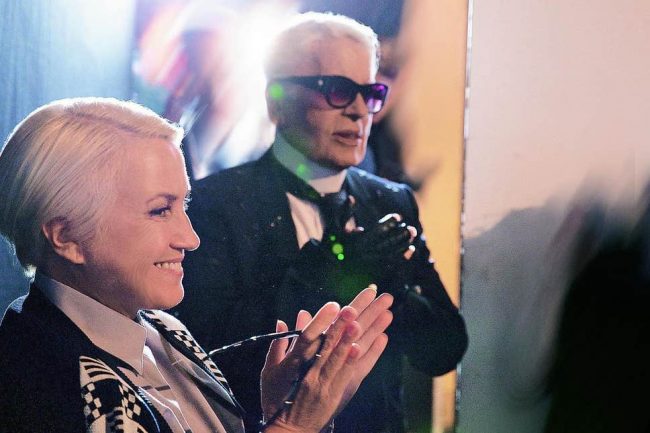 Venturini Fendi explained that her show was an homage to the late designer Karl Lagerfeld, who revolutionized fur with his innovative designs and transformed the company into a fashion force and a global luxury powerhouse. Largefeld lent his creative genius and unabashed rigor to quality for 54 years.
Fendi Haute Couture After Uncle Karl
Fendi gave a nod to his tenure by showing exactly 54 looks in the collection. Five decades is an incredibly long time for designer like Lagerfeld to lend his talents to another brand name but his mark will remain indelible.
Moving the historic brand into the present, take for example Fendi's futuristic view on fur. She said, fur must be "lighter and lighter." How did she execute this goal? Excising and carefully cutting the fur and backing it with sheer tulle as the "glue" to hold it together. This master tailoring pushed the boundaries to be able to create soft, fluid, lightweight fur outwear which was all entirely reversible.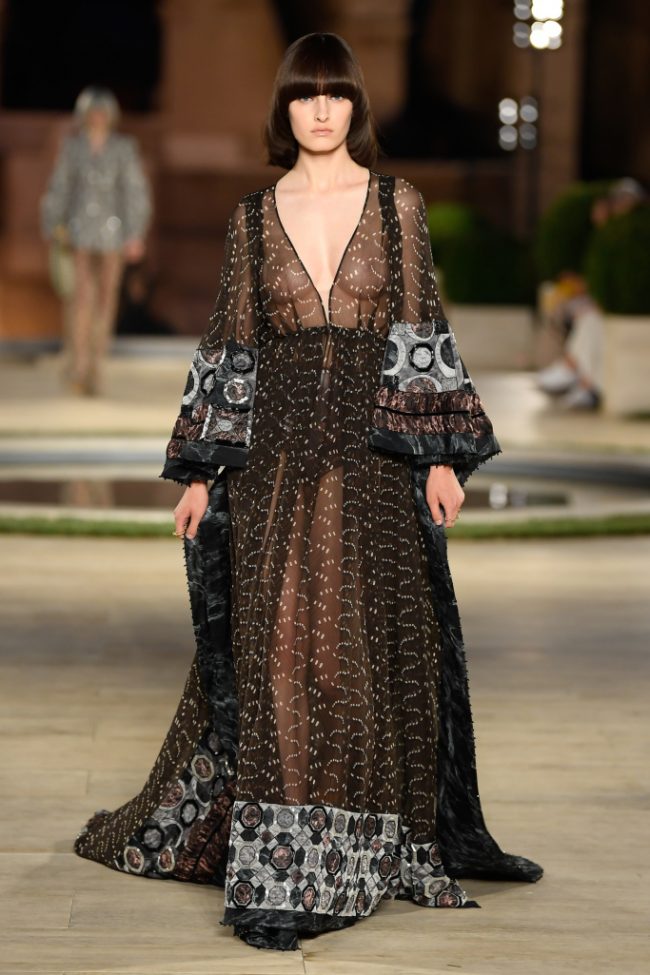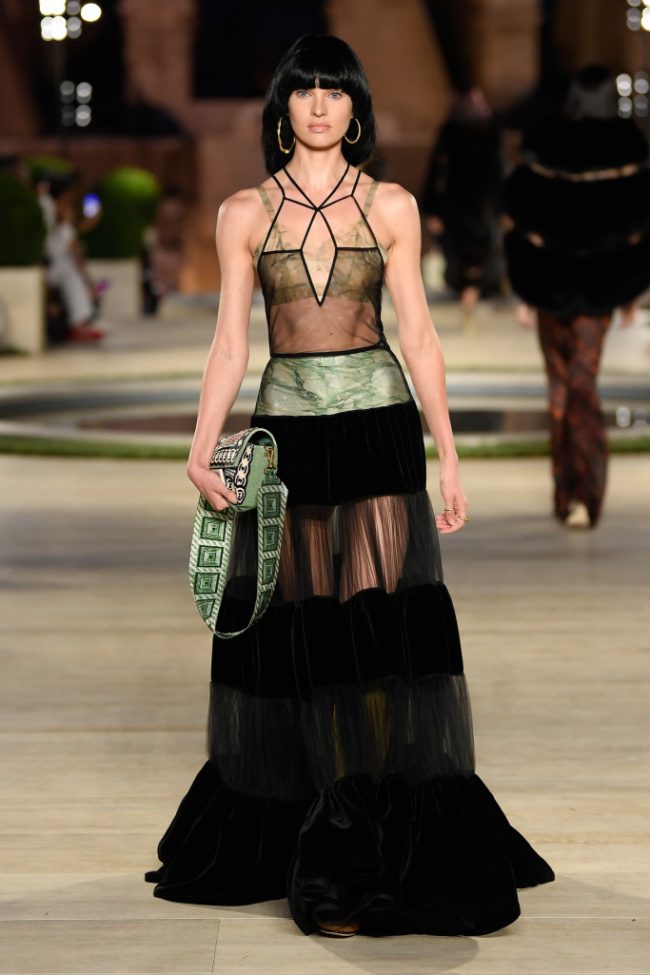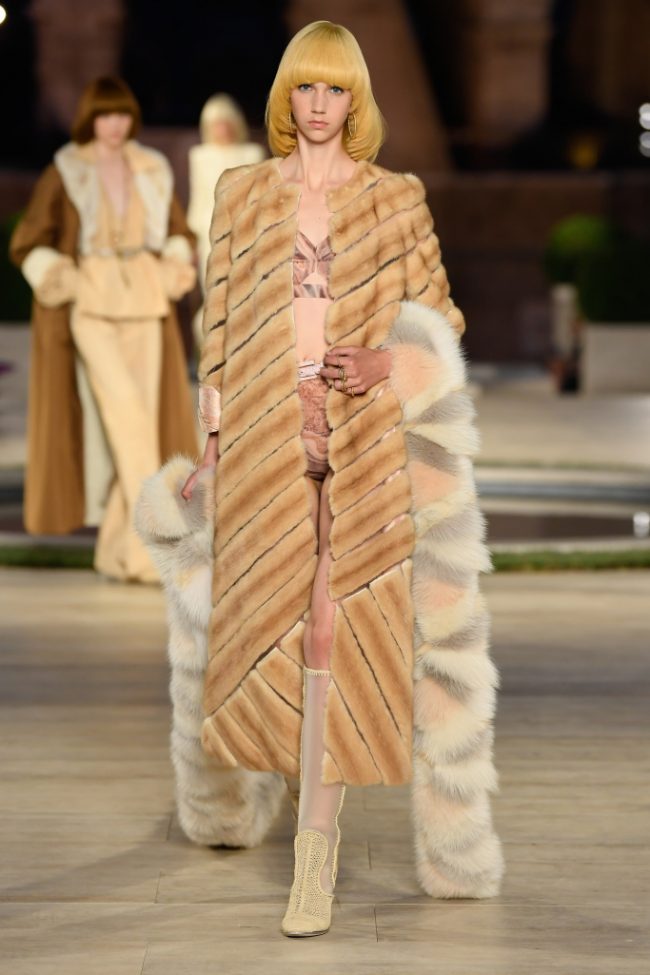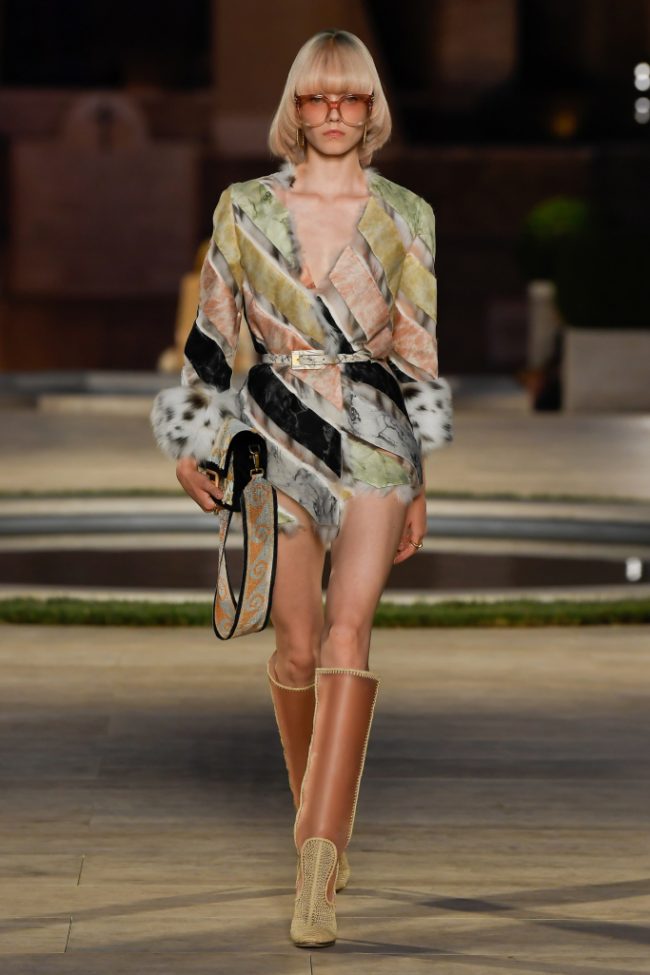 The patterning and color blending was a whole other level of luxe and imagination. Fur that looked like natural stone and marble, corduroy textured fur, ribbon strips of reversible mink, 70's inspired geo patchwork intarsia mink walking coat, a sheared mink pant suit, a full length broadtail intarsia gown, and glossy whiskered diagonal fur all made this list of extraordinary feats in fur manufacturing and manipulation. Fendi memorialized Largefeld and his philosophy by saying, "his attitude to break rules and push boundaries…….nothing was ever impossible, and that's what we all tried for." So true of this collection and you must see it to believe it.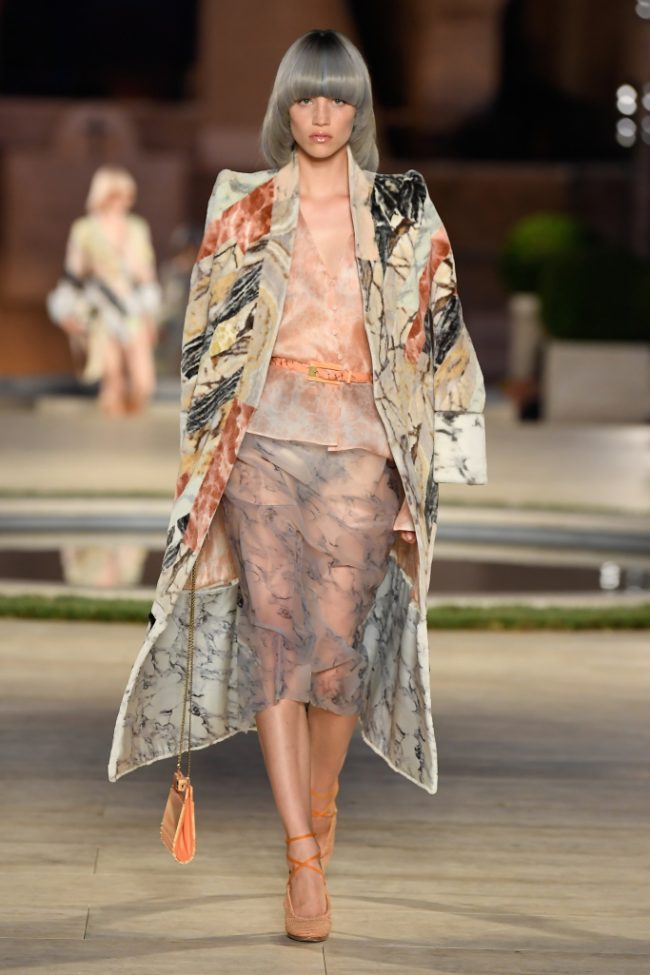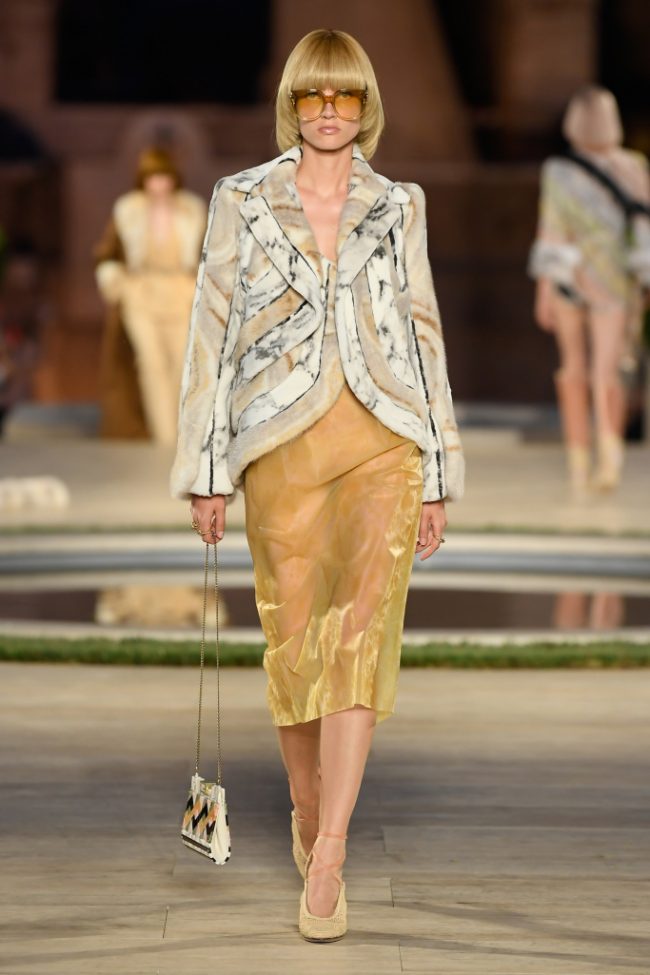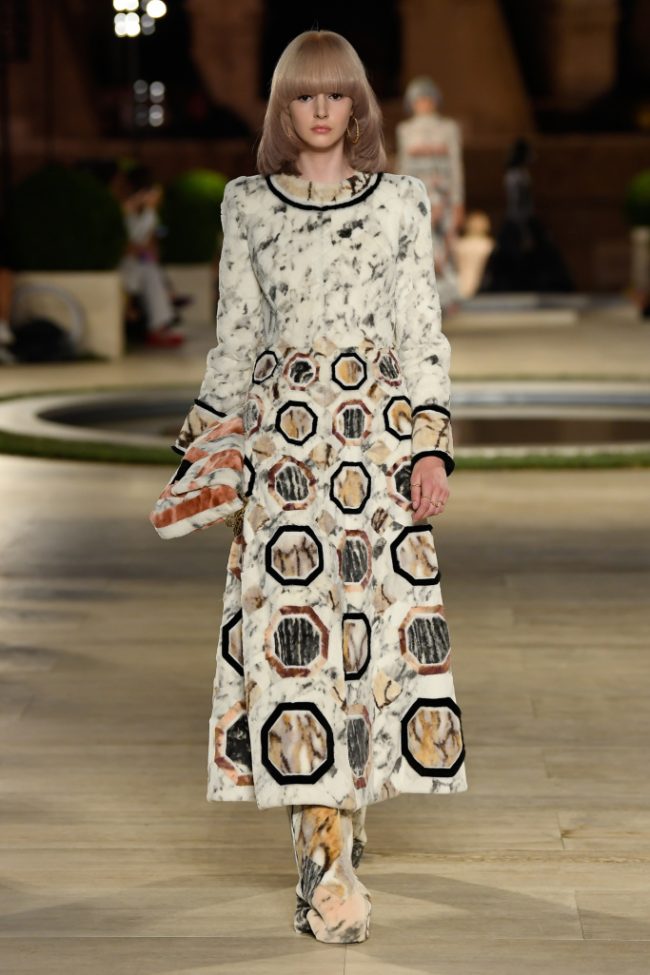 As if our jaws weren't already on the floor, the OMG moments came by way pieces of teeny tiny diamonds of fur stitched together to look like mosaic tiles. The precision, imagination, skill, and patience was awe inspiring. A full length bathrobe coat with an oversized blonde fox shawl collar was so luxurious you might need a body guard escort when wearing it.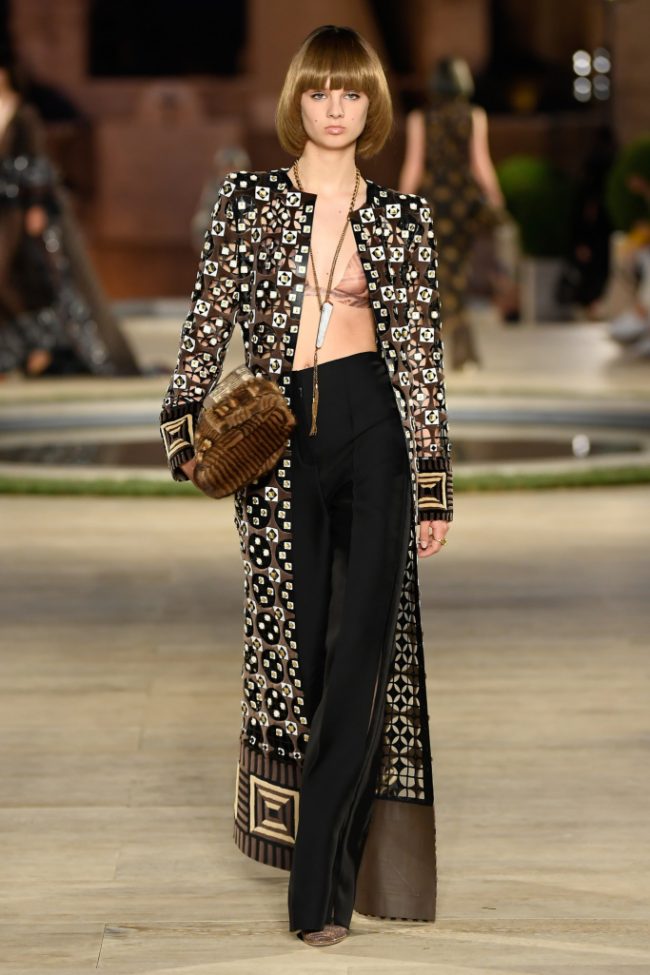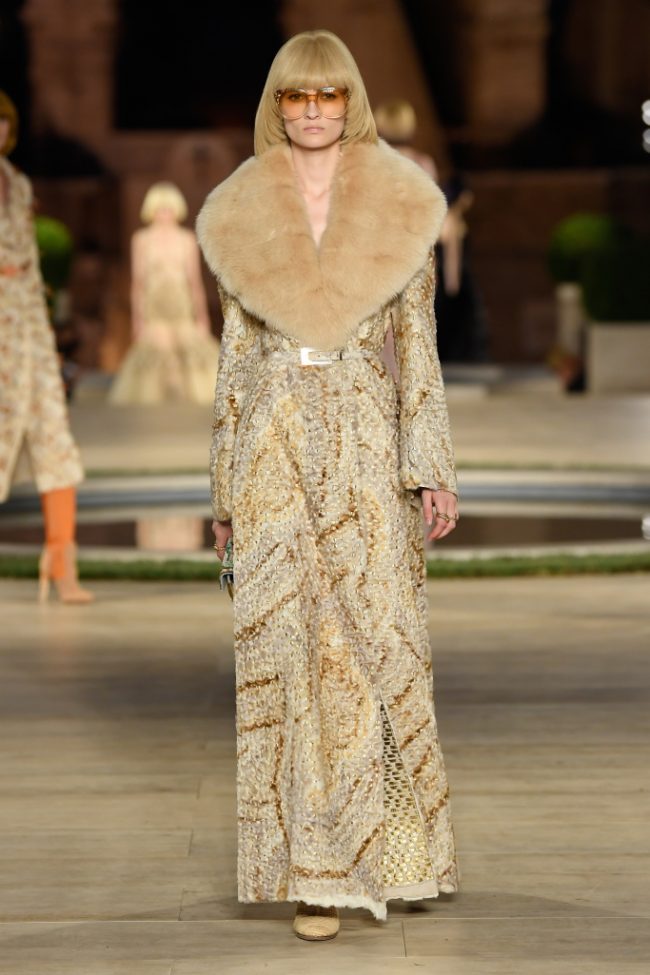 Accessories hardly took a backseat. Fur intarsia purses were so delicately and lovingly crafted, they become collectors' items like wearable works of art. Fox flings added to the opulence. Plush and voluminous, Fendi gave them a stripped or a geo pattern keeping them in line with the mosaic theme.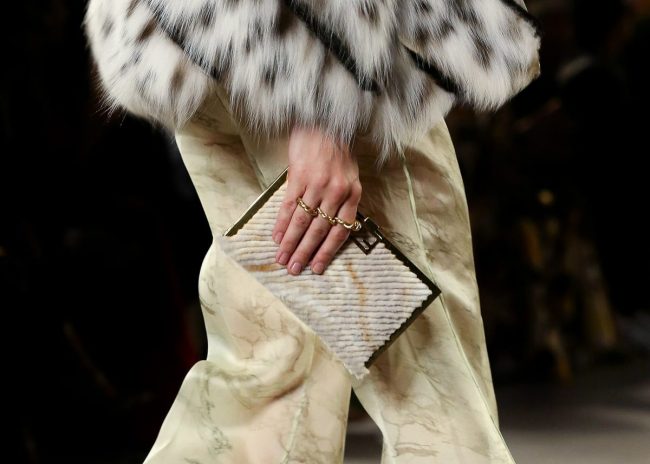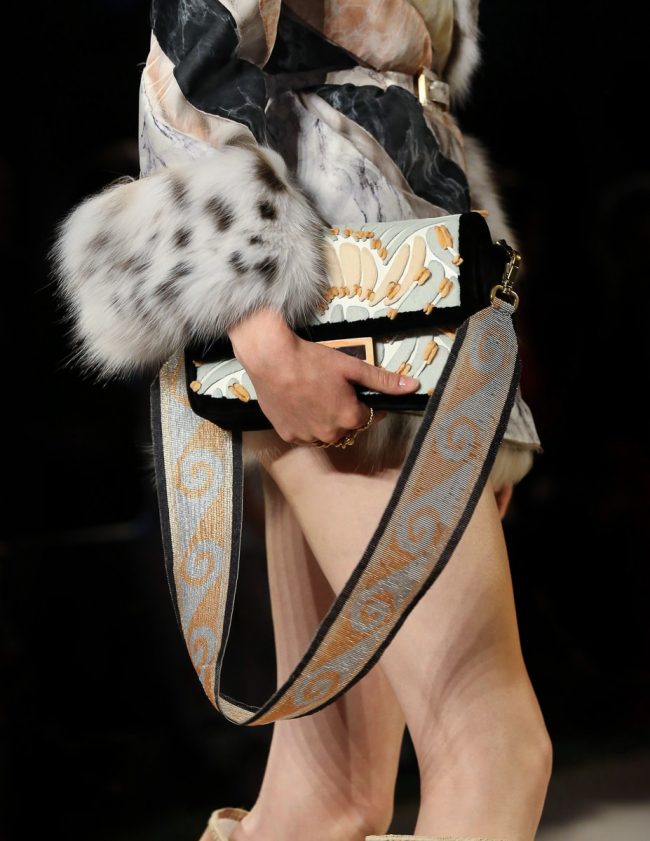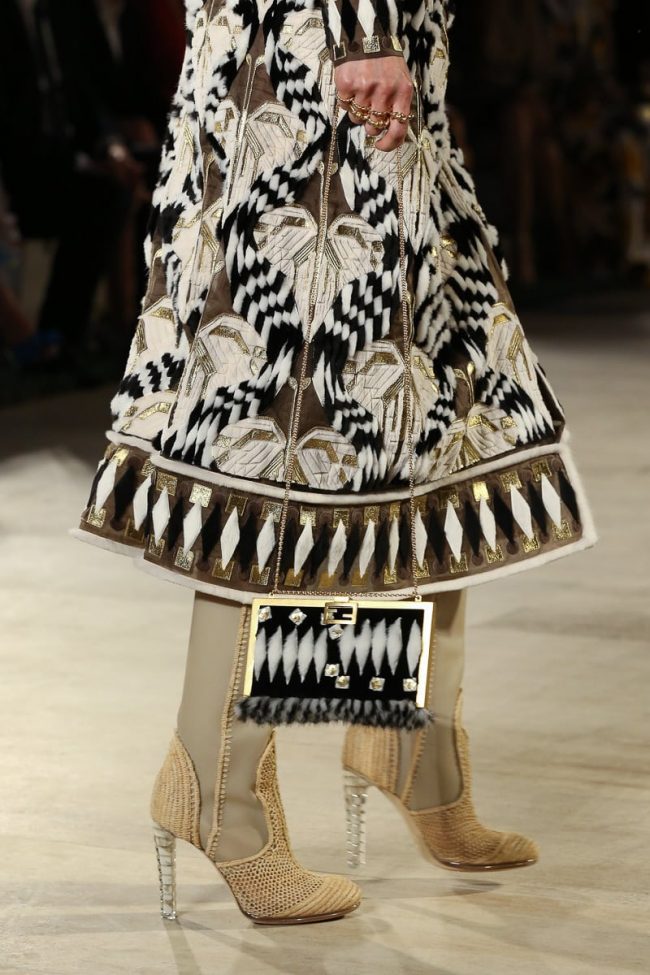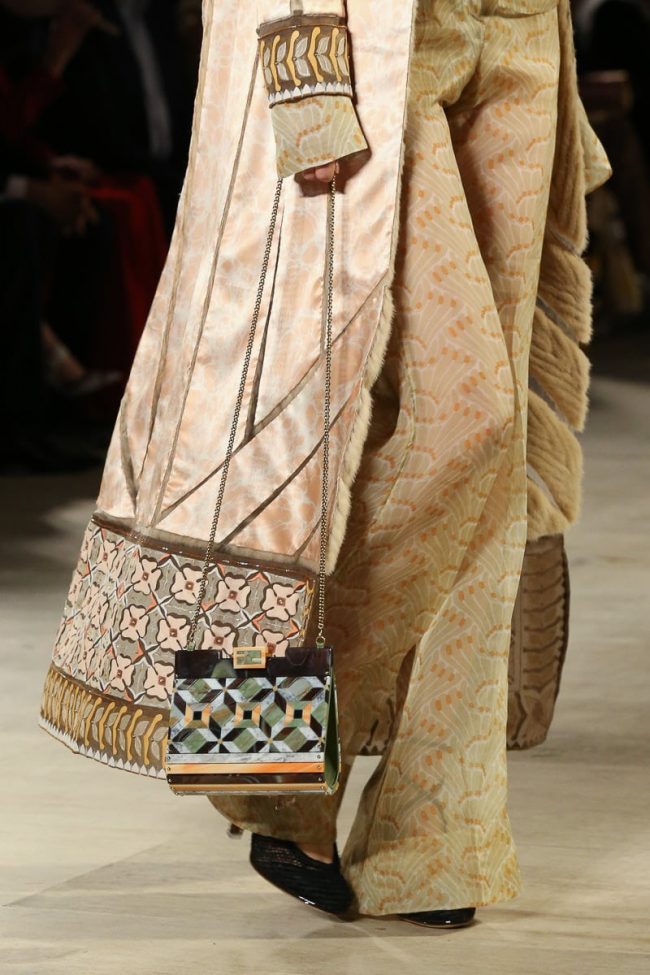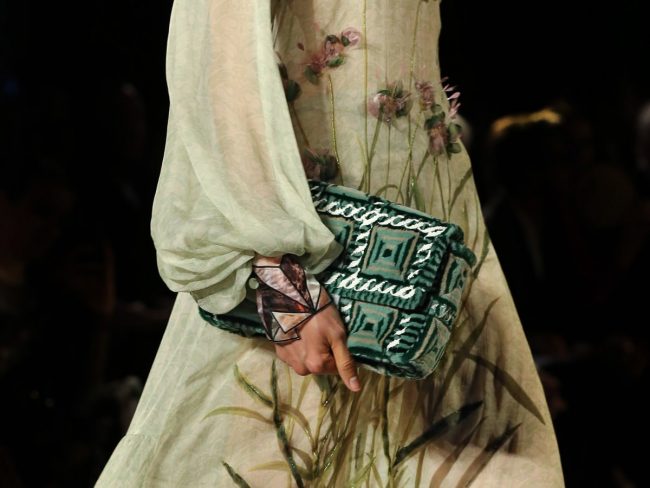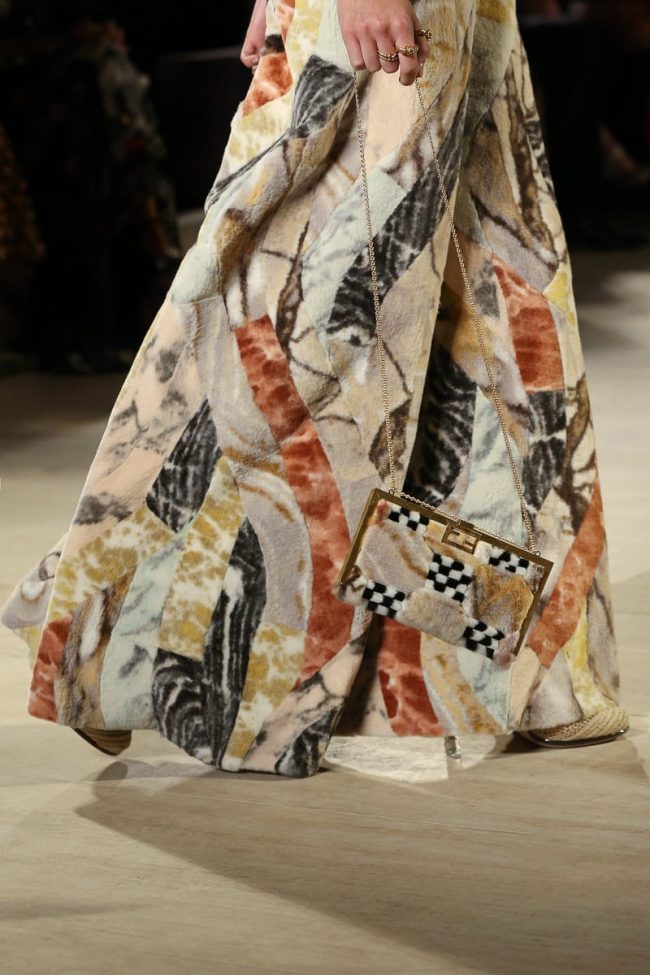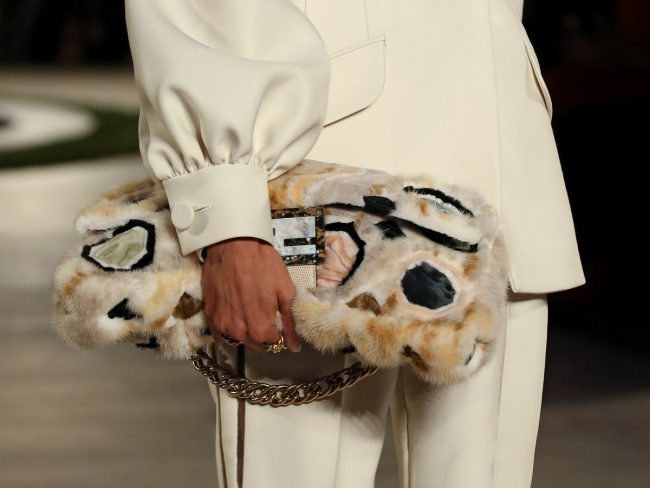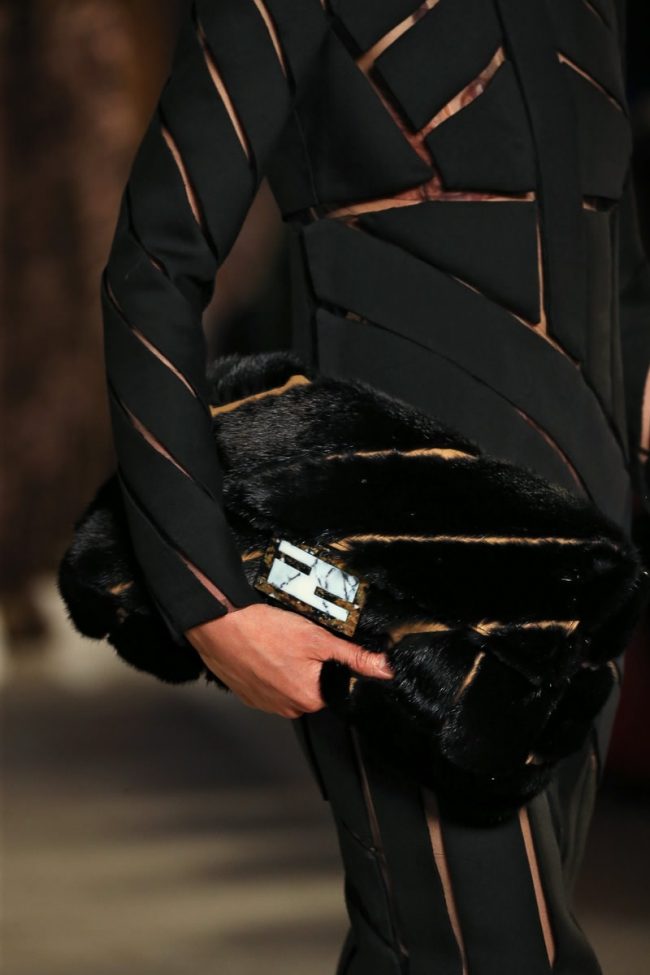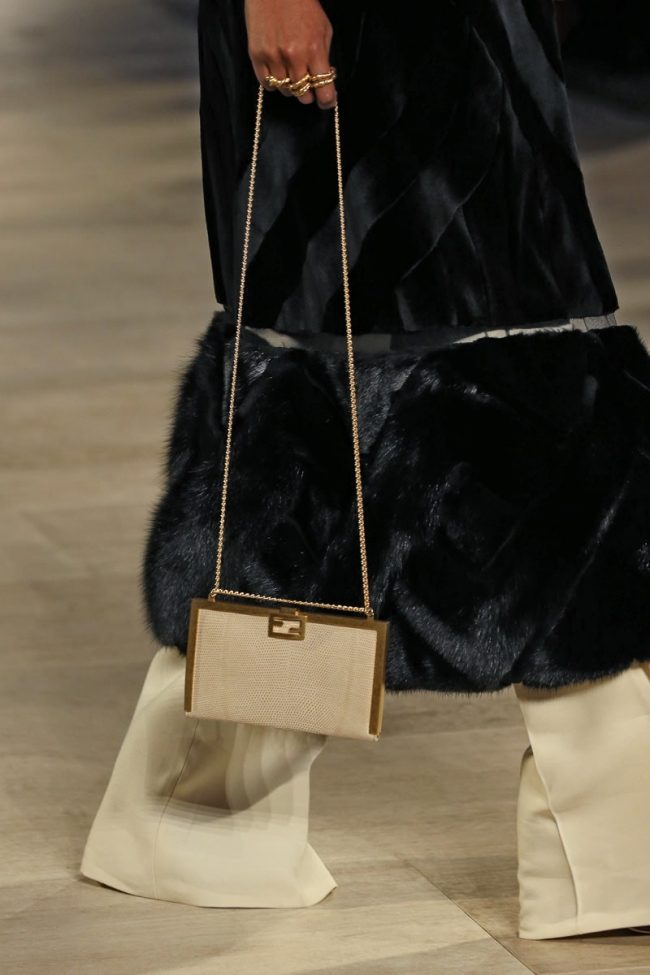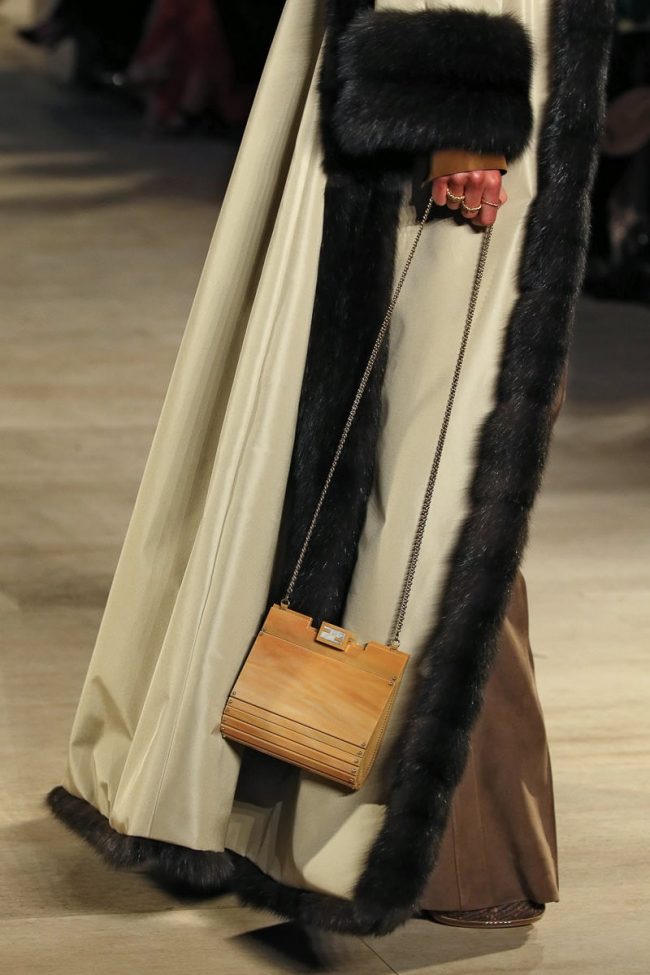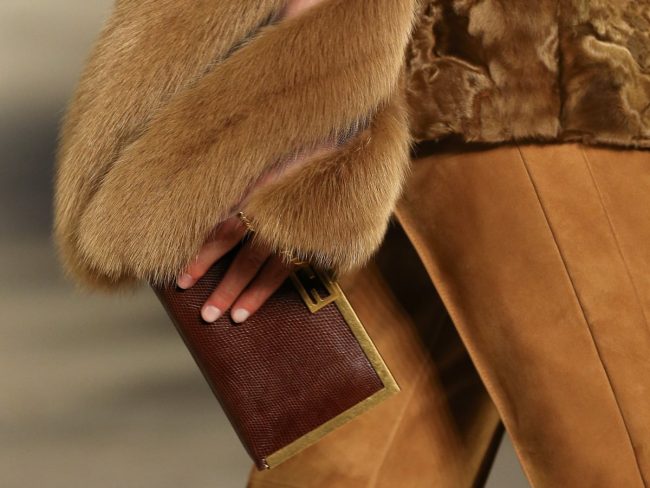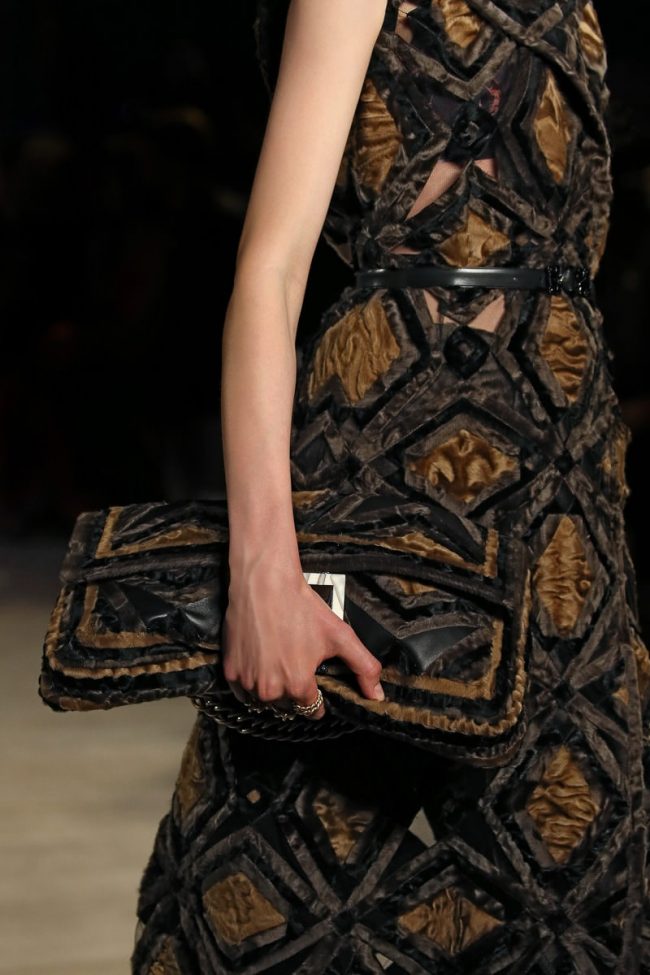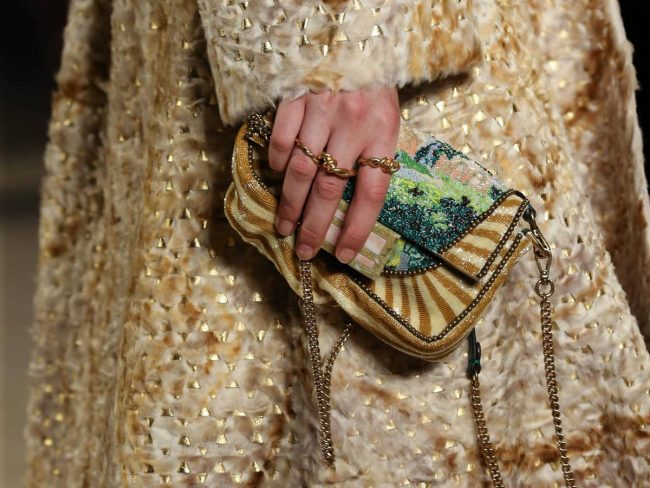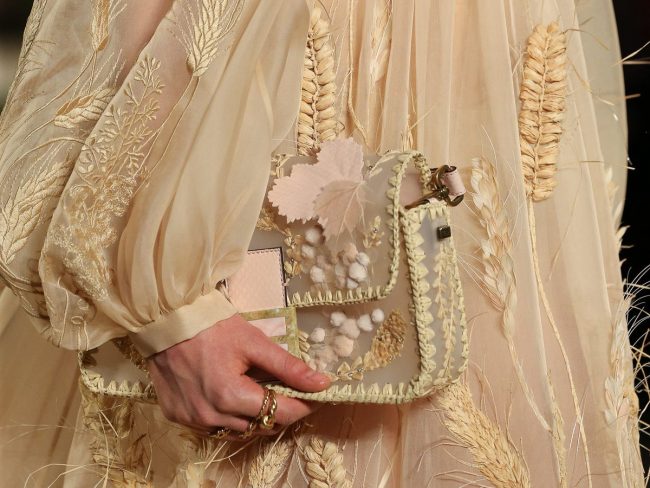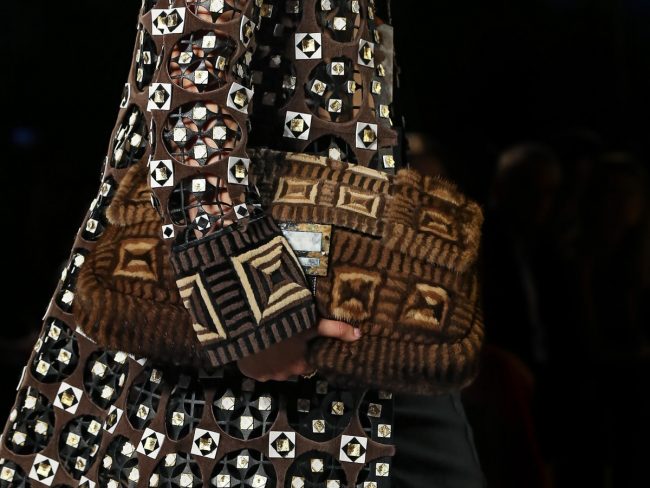 A regrettable side note: Fendi showed a lot, like way too many, bikini tops as underpinning to the opulent coats. These made no sense and cheapened the otherwise sophisticated, top drawer overarching lavish styles.