PARIS Spring Summer Collection Reviews PART 3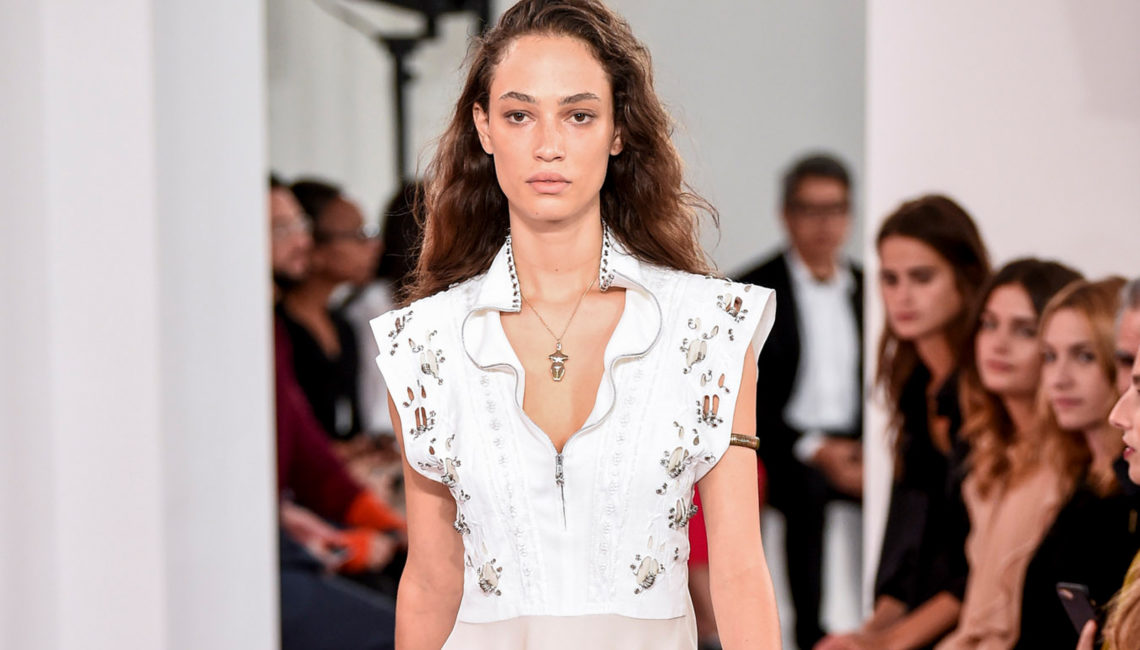 The Paris spring summer 2018 collections are mixing it up with an exciting blend of quintessential French chic and the exploration and experimentation that sets new directions in fashion.  From soft, ladylike looks, to bolder, more aggressive styles there is plenty to fill in the those closets to keep things fresh and exciting for the season.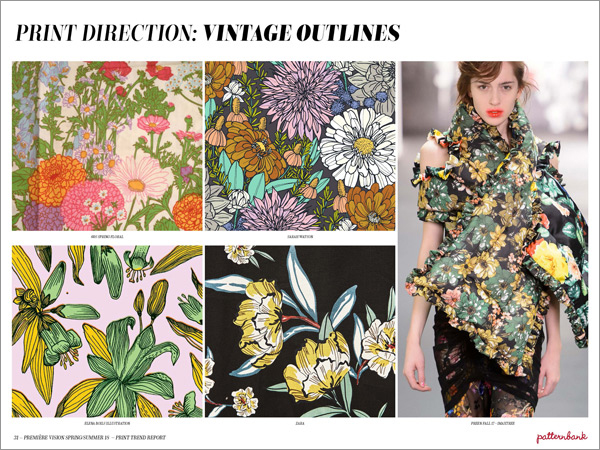 Ladies and gentlemen, let's give a nice, warm welcome to Natacha Ramsay-Levi. She's the latest creative director for Chloé and we hope she's here to stay for a while. In her debut show for spring/summer 2018, the collection, on the whole, was sweetly appealing with soft prints, flutter sleeves, and kicky dresses.  She spearheaded a bit of a departure from previous seasons for the label with less boho chic and more sophisticated, street savvy.  For the edgier clientele, swash buckling gaucho pants paired with lace up, pointy toe combat boots will fill the bill. Her bags were equally as remarkable. Double shoulder straps with a clutch handle and bold hardware were well within the "must have" range.
Pascal Millet delivered a fresh bouquet of florals from the French countryside for spring/summer 2018. Soft, flowing fabrics and cut outs evoked the airy, easy feeling of the ocean breeze. Muted pastels largely painted the collection but a few bold, green, microfiber tops gave a gasp. While these pieces were conservative to a fault, there was also a strong sense of luxury and cost to the clothes. The collection was quintessential French, with even his more voluminous shapes managing to celebrate the female figure.  The designer took a page from the history books quoting Voltaire's Candide, "you must grow your garden" as his inspiration for these garden party pieces.
Jenny Mannerheim, Ilan Delouis, and in-house artist, Robert Montgomery are a triple threat as the team behind Each x Other.  For spring/summer 2018 they showed us what a fusion of creative forces can do in fashion. Their collection's attitude may have been punk but the clothes were grown up and unexpectedly sophisticated.  Bright red chiffon dresses and blue satin pant suits seemed an easy answer for day or evening. Their signature black and white stipe leather jacket got a redux as a leather off-the- shoulder mini-dress. Bold flames were a repeat theme, leaping from the hemlines of dresses and jeans and setting the design for a pair of mules.
To all of our fashion laymen friends, we think you're gonna' want to take a pass on all things Rick Owens. For all of our fashion grand masters, we think you, too, may consider taking a pass. We do love exploration and experimentation and the role that it can play in redefining fashion. But we just can't make sense of Rick Owens' work.  For spring/summer 2018 he manipulated fabrics into odd shapes and configurations, draping it on bodies in forms that could hardly be identified as clothing.  Admittedly, in past collections he has introduced clothing as armor, and perhaps that is what he is doing here. But the  white, thick cotton manipulated and wrapped toga style or the exaggerated "pillow" fannie pack seemed merely to be there for shock value.  Is it just us, or does anyone really understand a Rick Owens show? Is his intent to merely a challenge us to try to identify the message?
No new comer to fashion, Paris, pressure, and expectations, Serge Ruffieux spearheaded the House of Carven for the spring/summer 2018 RTW show like he'd done it a million times before.  Yet this was his first show as creative director for the label, and what a strong first impression it was!   With effortless tailoring and just the right mix of proportions, he put forth a solid selection of separates. Boxy copped jackets over fitted blouses were paired with trim pants and there wasn't any misstep in his modern interpretations for the brand. The Carven collection was fresh and youthful and we like it!
It would not be an over exaggeration for us to say that Olivier Rousteing's spring/summer 2018 RTW for Balmain was TO DIE FOR! Slick black patents, crystalized sequins, honey comb illusion fabrics, and black and white window pane were among the many modern elements that gave just the right glam factor to his great sportswear shapes.  Bold, edgy, sexy, and sophisticated, this is the kind of RTW perfect for the grand Diva and her entourage to make a commanding entrance. If we told you he created a braided coat of gold chains and leather trimmed in fringe, would you race us to the store to buy one? Well there was that and oh so much more.