Paris Fashion Week Spring-Summer 2015 – Day 2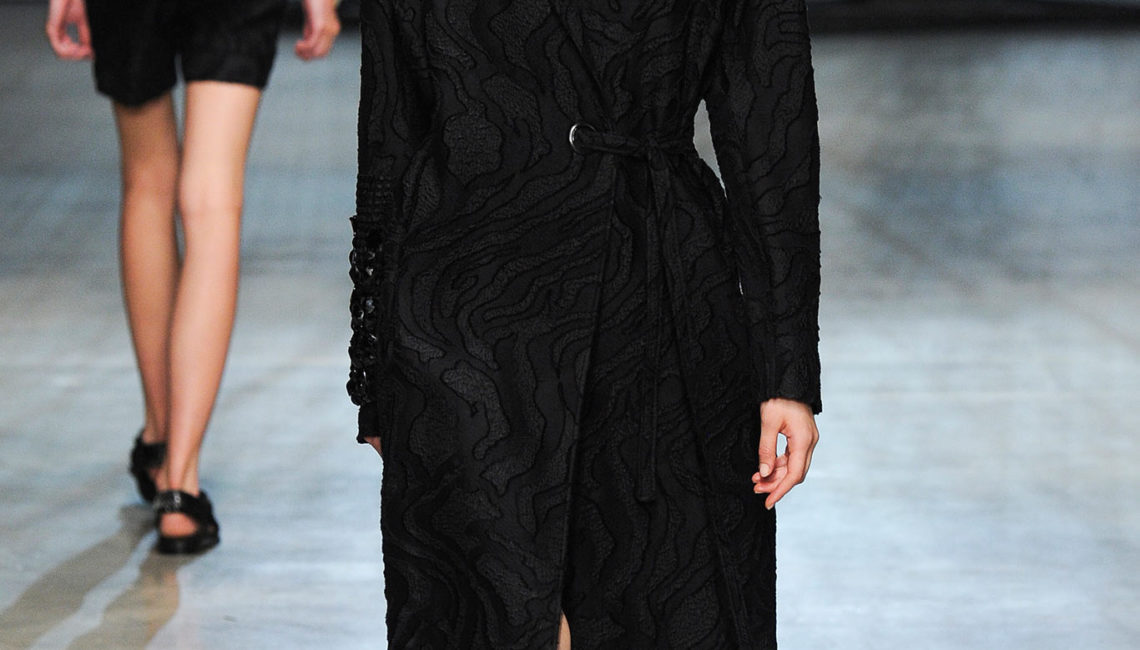 Paris Fashion Week Spring-Summer 2015, Day 2, shows even more promise and allows us to begin identifying key trends. There is something different with Paris – it is always the case – and we embrace this originality and creativity!
Paris, too, is delivering a new lease on pants/trousers ensembles. We saw more than a few examples of this trend in New York and Milan, but Paris looks and feels quite different.
Here we are witnessing a relaxed stylistic approach to the garment, one that reads much more moneyed in the process regardless of whether the look is for day or evening. This softness lends a different aesthetic, at once softer yet more practical and less formal while still dressy.
A cleaner, simpler approach embraces tailoring and draping in these runway presentations. Transparency – mainly via layering and textile juxtaposition– is showcased in a great variety of applications. These are largely delivered in neutral or autumnal hues and offer strong editorial cues. We are big fans and we hope to see many of them in stores next spring.
Print designs, a key trend for the past few seasons, are currently being coy. There are a few prints here and there throughout the collections appearing more couture than high-tech. Designs created with lace or embroideries can easily pass as print from afar as can brocades. We'll have to wait just a little longer to really have a sense of the role prints will play for Spring-Summer 2015.
Asymmetry and asymmetric silhouettes are making a statement in Paris. It is impossible to predict just yet if this is going to stick or represent Paris. The take-away from these few looks is a rich expertise in draping and a deep understanding of how to work with varying textiles. Though each look is quite different, their construction message is modern and sharp.
The trend towards elongated lengths is kept closer to the body's natural outline, even with soft construction or voluminous play. This rather discreet approach gives a modern twist and a welcome freshness.
More on Paris next…
Related articles