PARIS Fashion Week Fall 2019 Trends Recap PART 8 – FINALE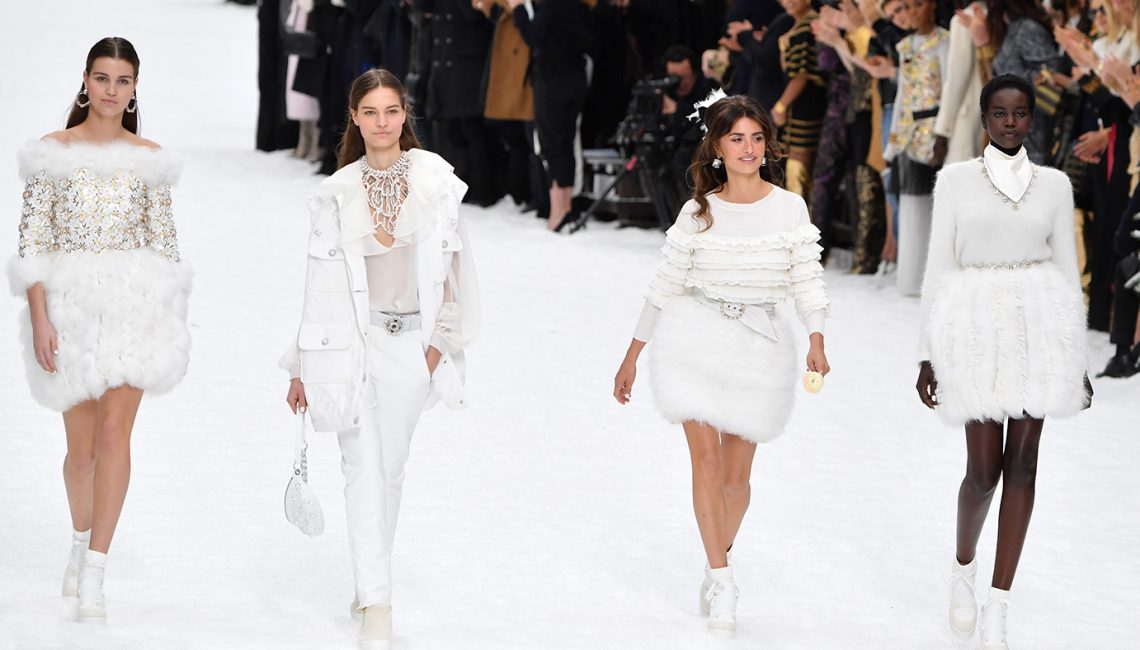 As we say farewell to the Paris Fashion Week Fall 2019 shows, the saddest and most profound farewell came at the Chanel show when they honored the dearly departed Karl Lagerfeld who sat at the design house's helm as creative director. The Paris fashion shows ignited and honored the zest that we have for solid timeless fashion. Forget the concept of buy now wear now, we say buy now wear forever!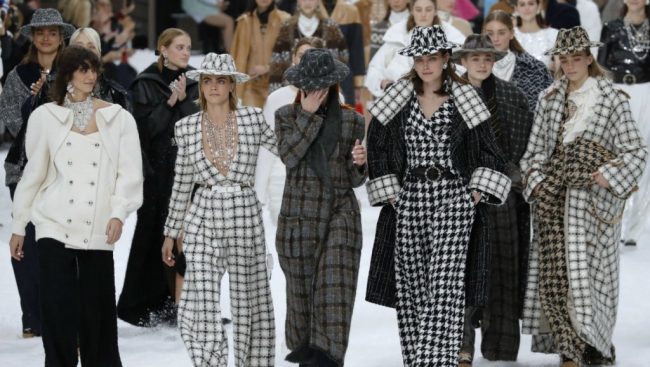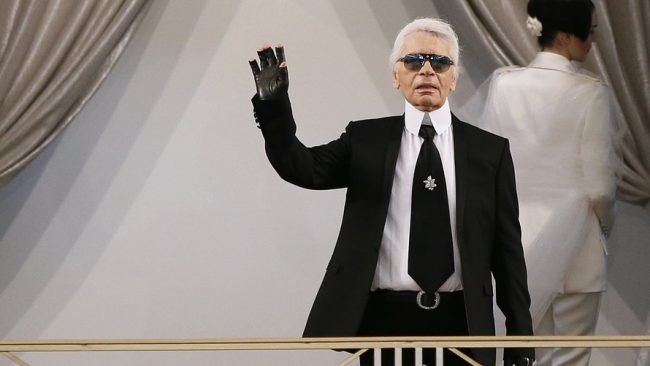 A sentimental farewell to the well known not so sentimental Karl Lagerfeld, honoring his four decades at the iconic brand Chanel, the clothes were a solid homage to his legend. A textural folly of tweeds, boucle knits,  and glen plaids for sophisticated walking coats and suits alike, this was a clear representation of what the brand is so well known for by its elite clientele. Accessories got the fur touch at Chanel's fall 2019 RTW show in Paris.  Shearling hiking boots and fur trimmed fanny packs, it was a midnight blue shearling cape that swept us off our feet.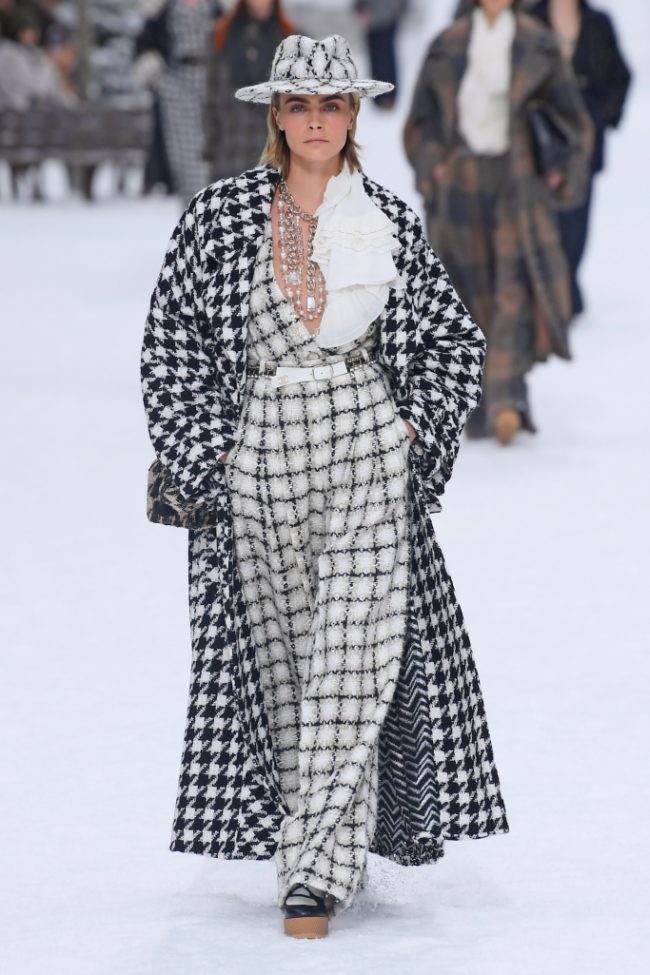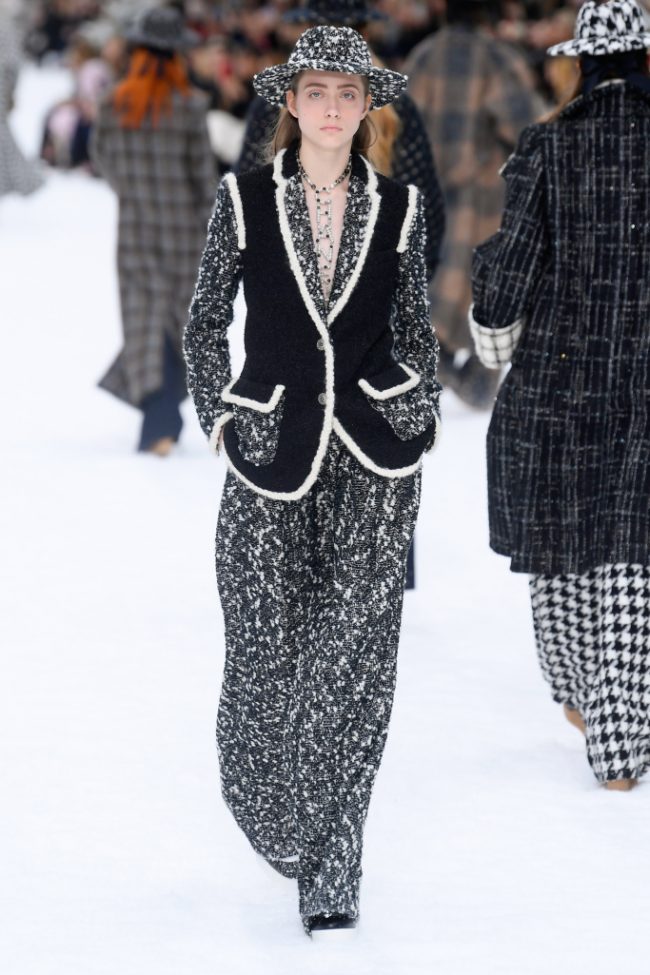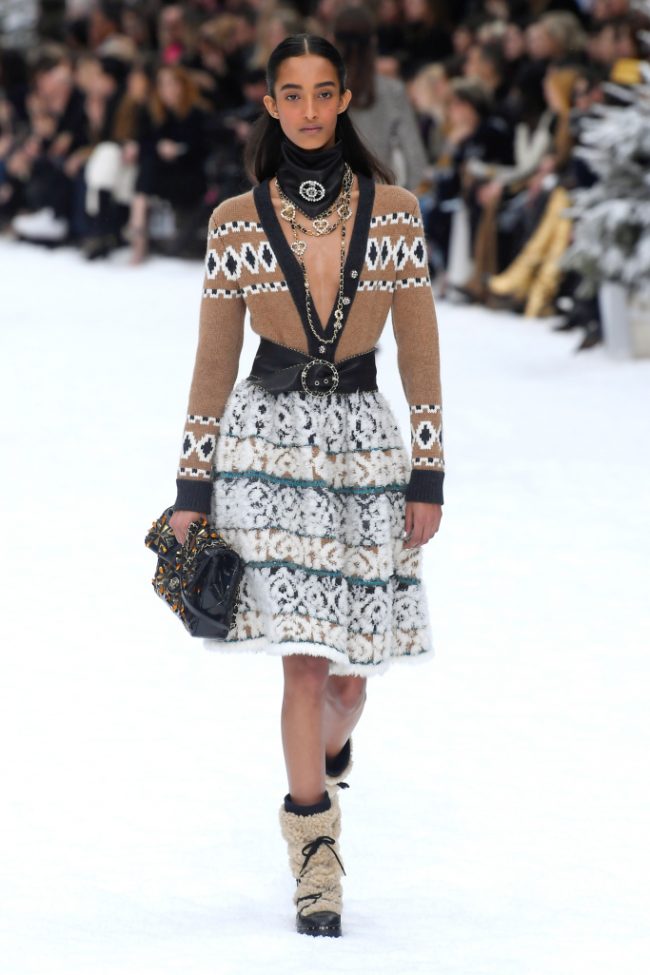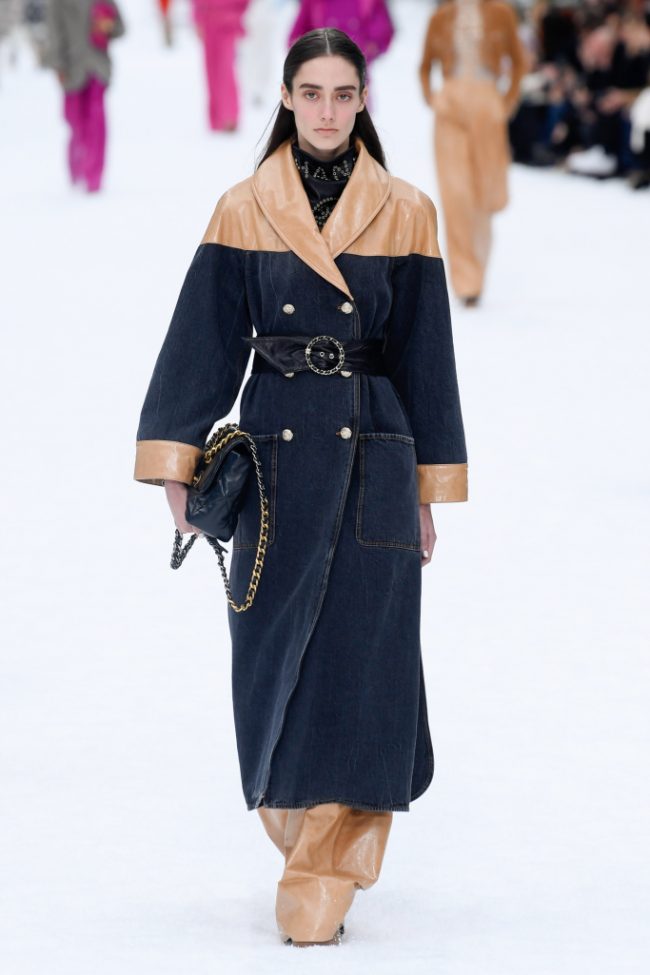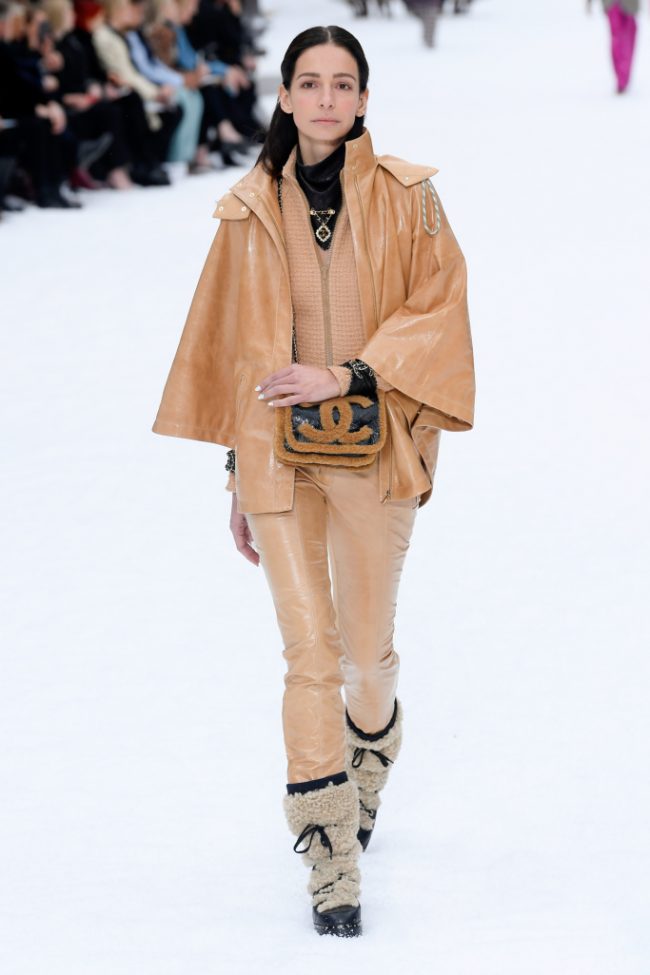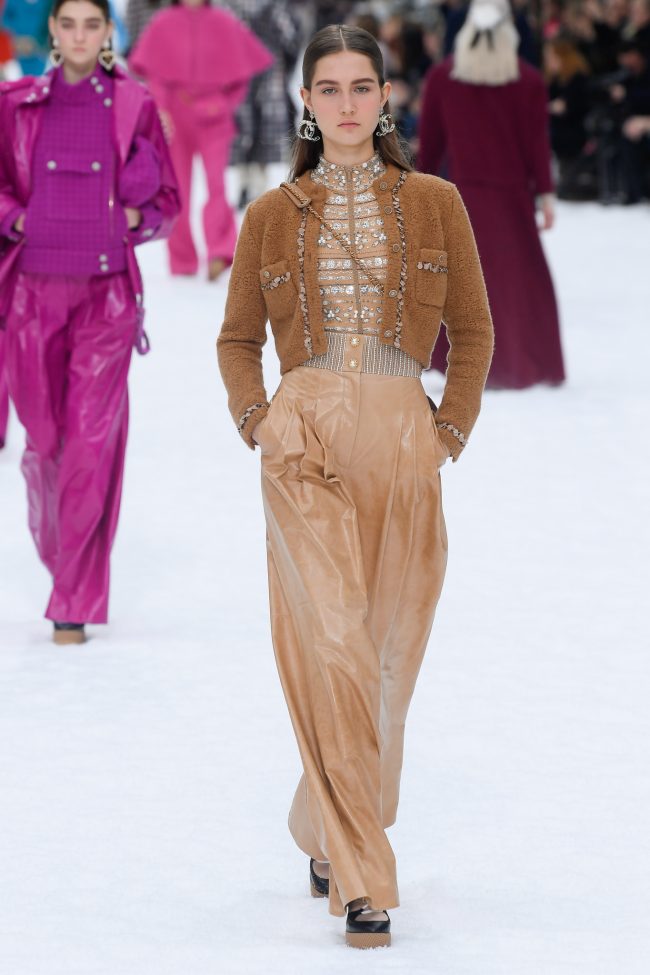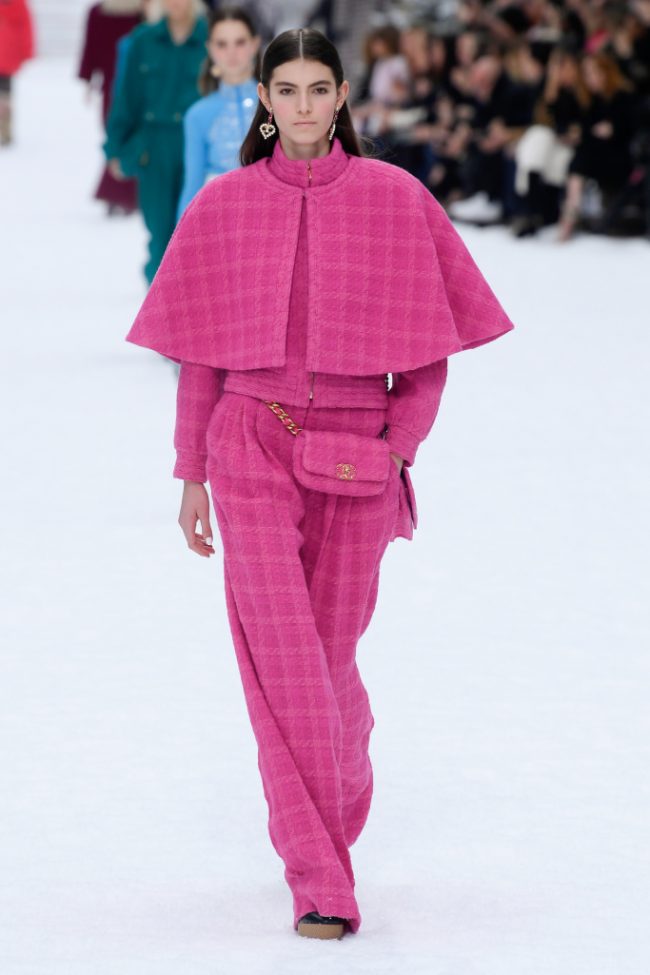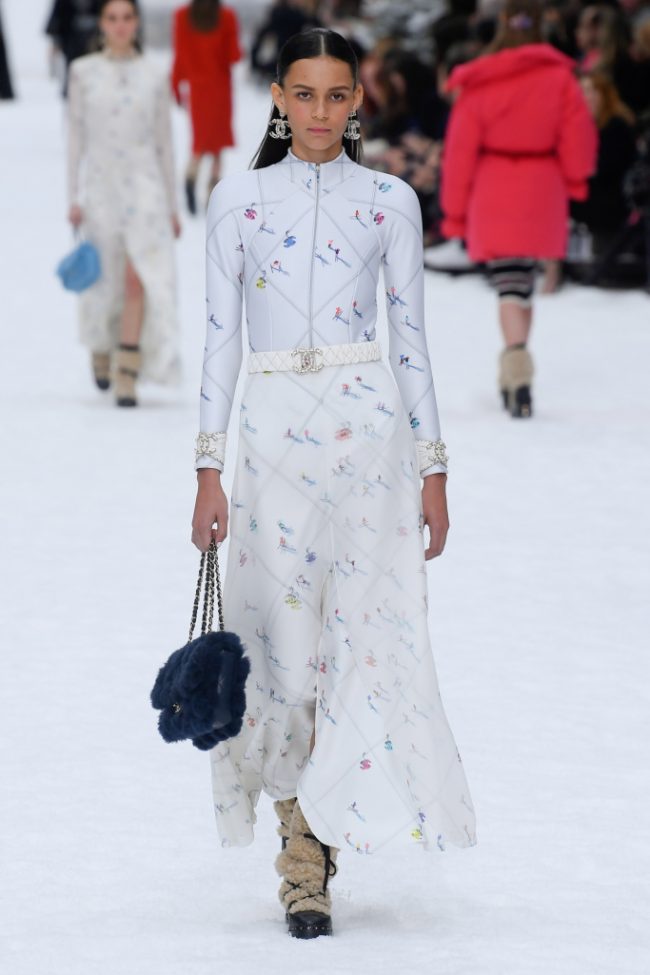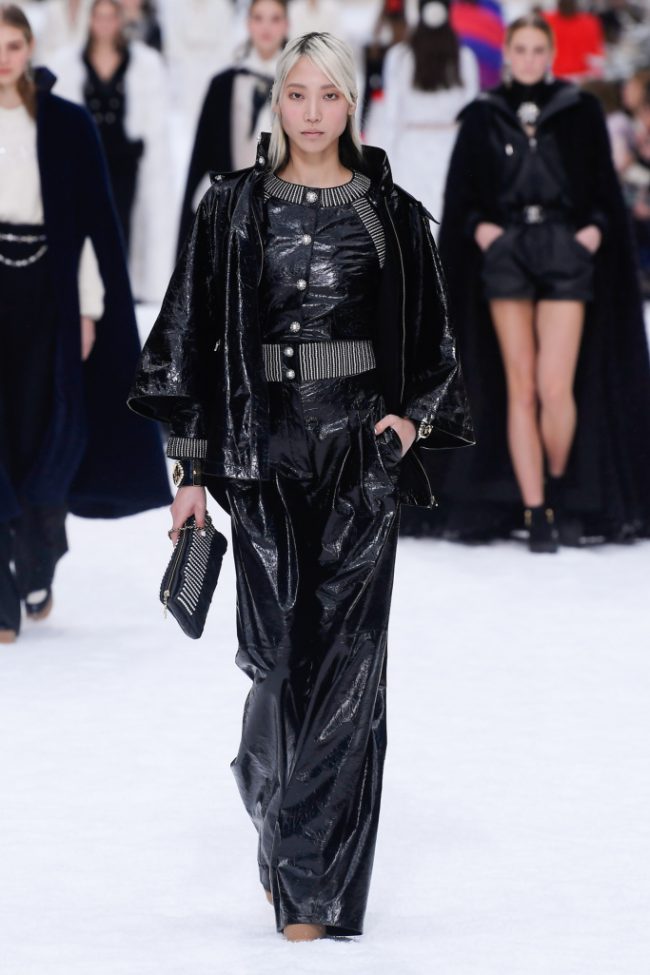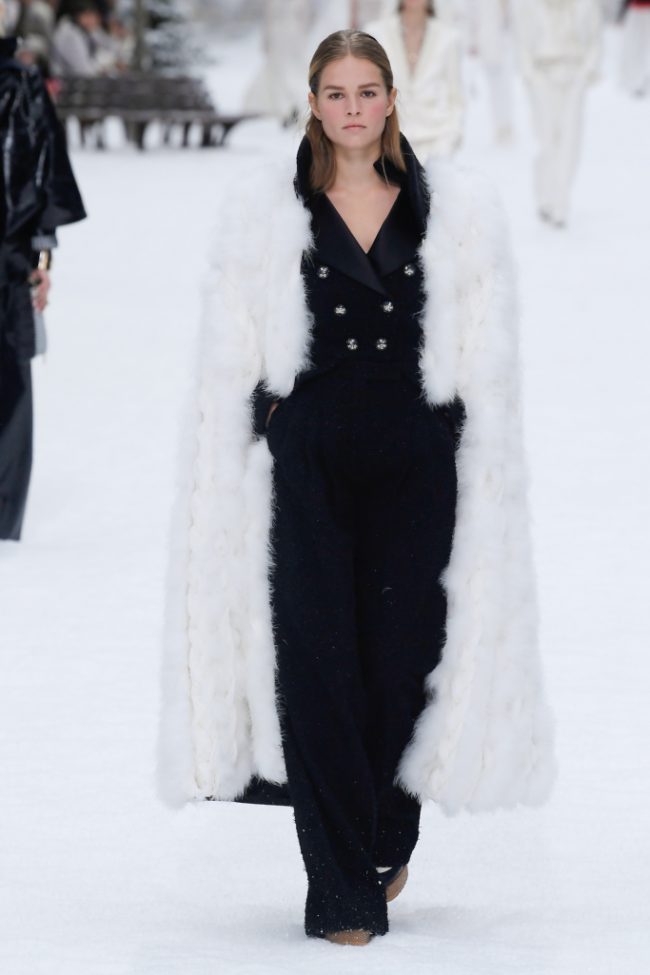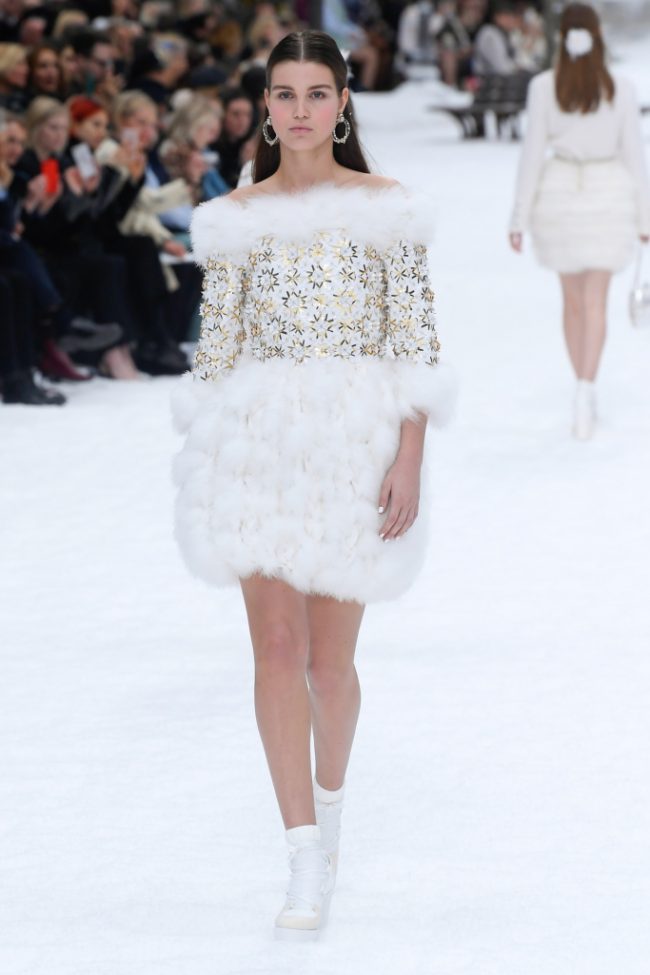 Candy apple red, lime green, and pink sorbet colored shearling coats had our mouths watering at Drome RTW Fall 2019. Creative lead Marianna Rosati surprised and delighted with her collection's generous showing of leather RTW.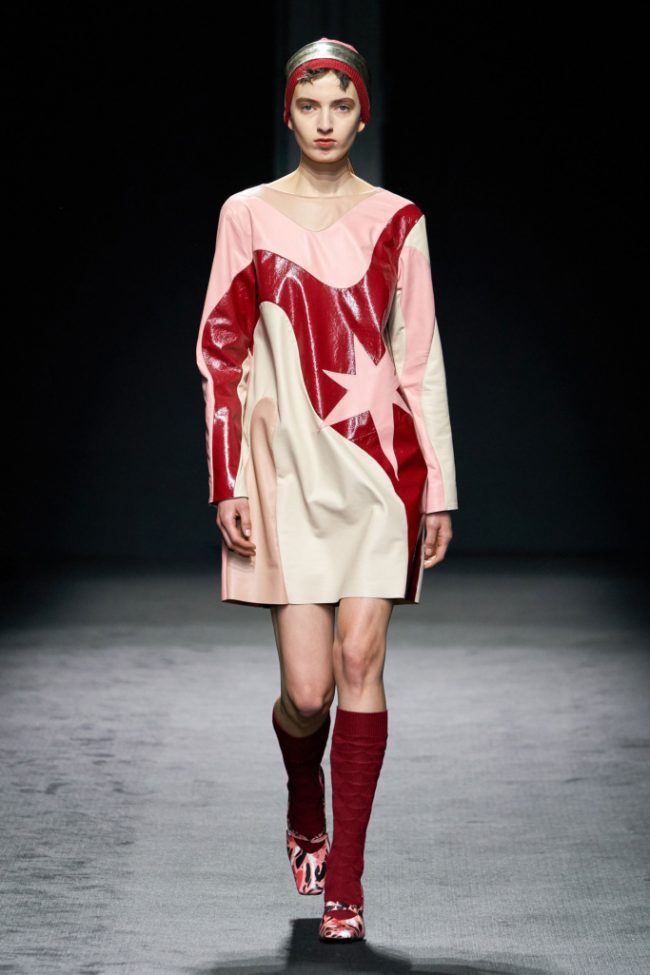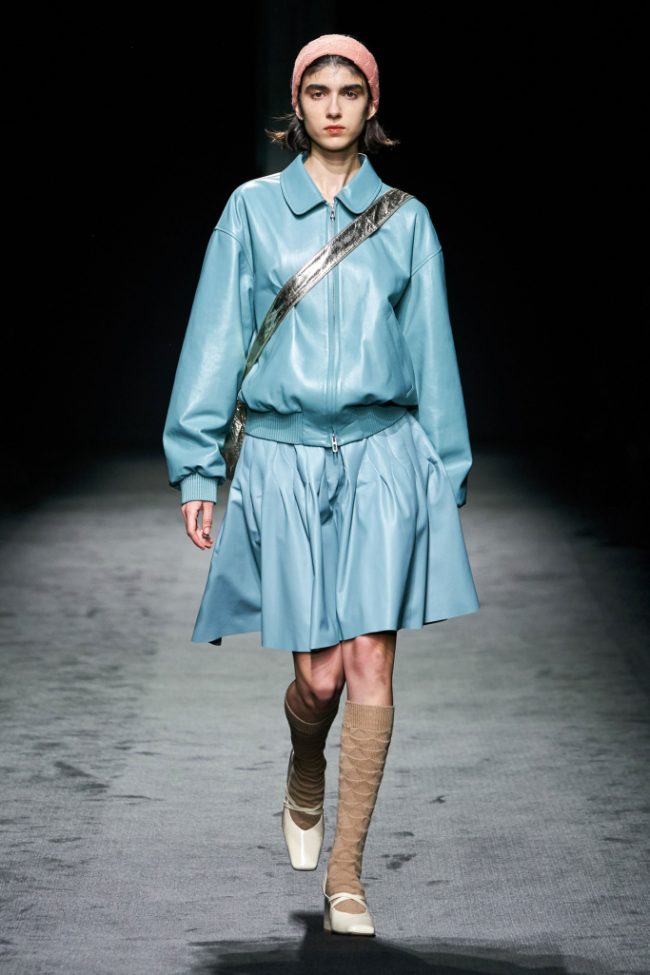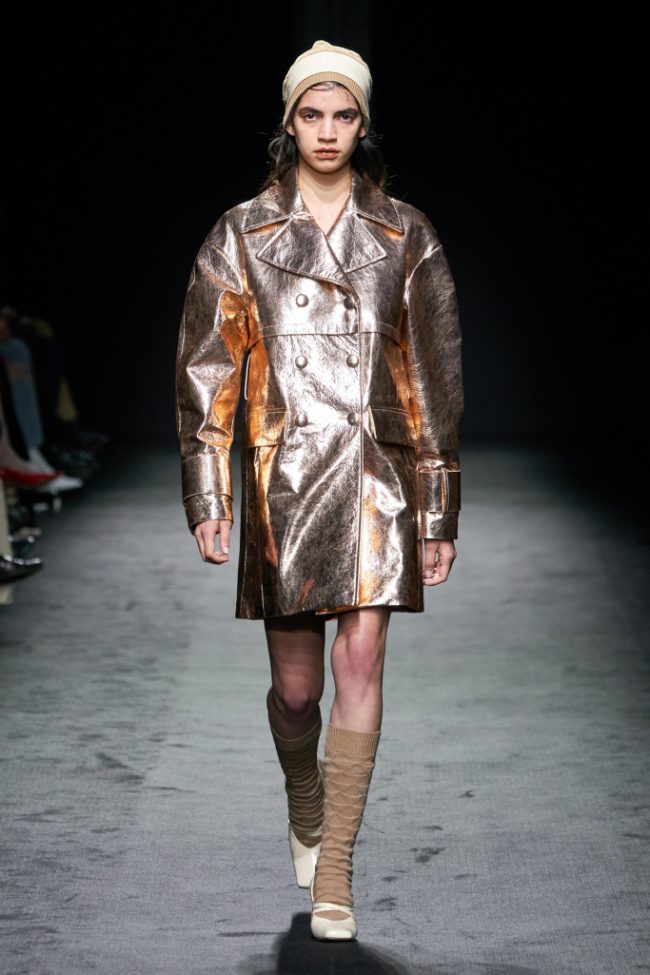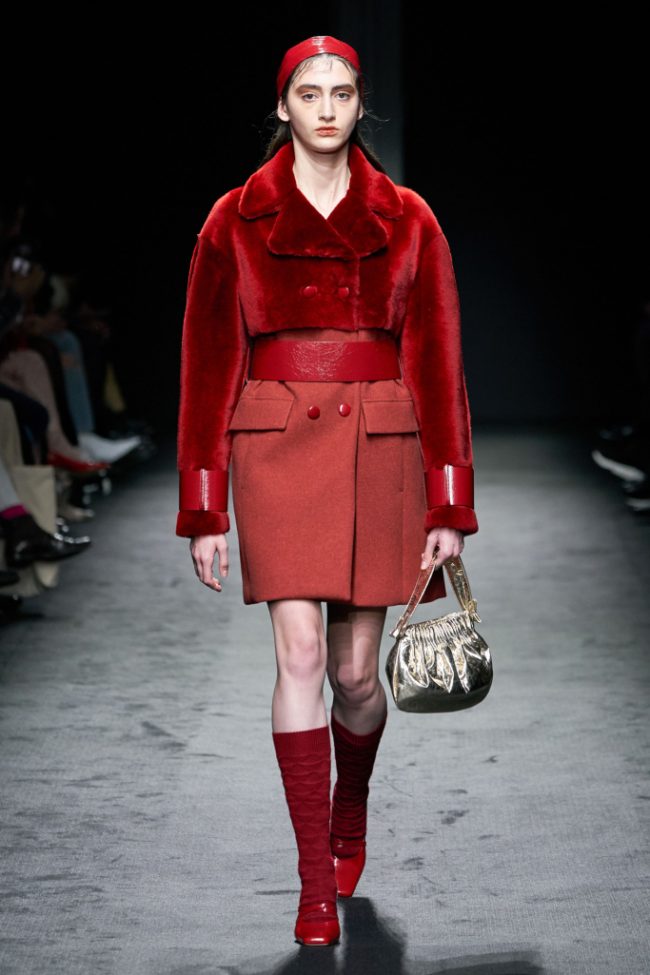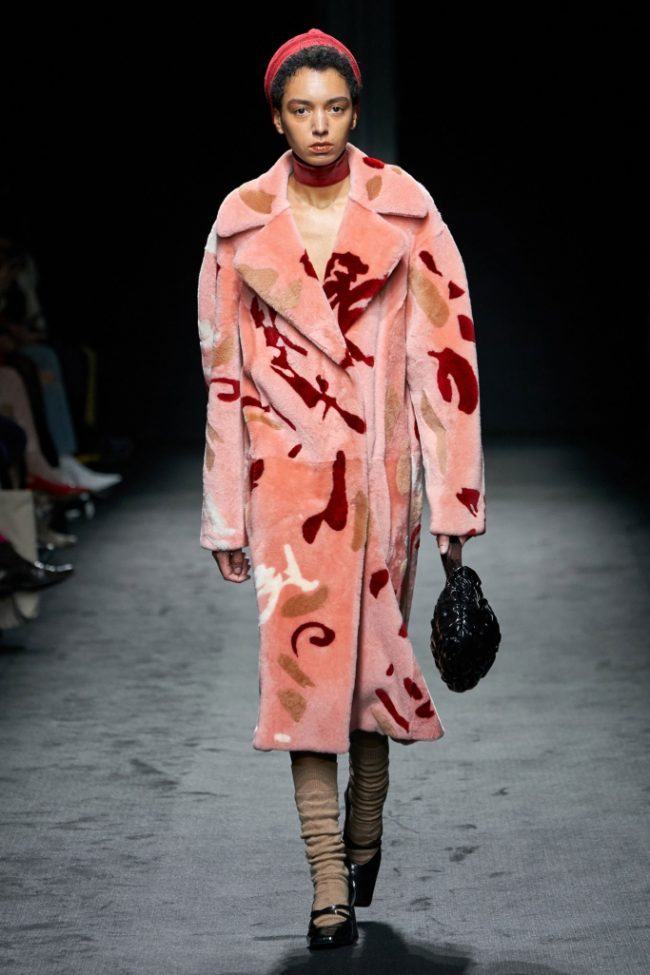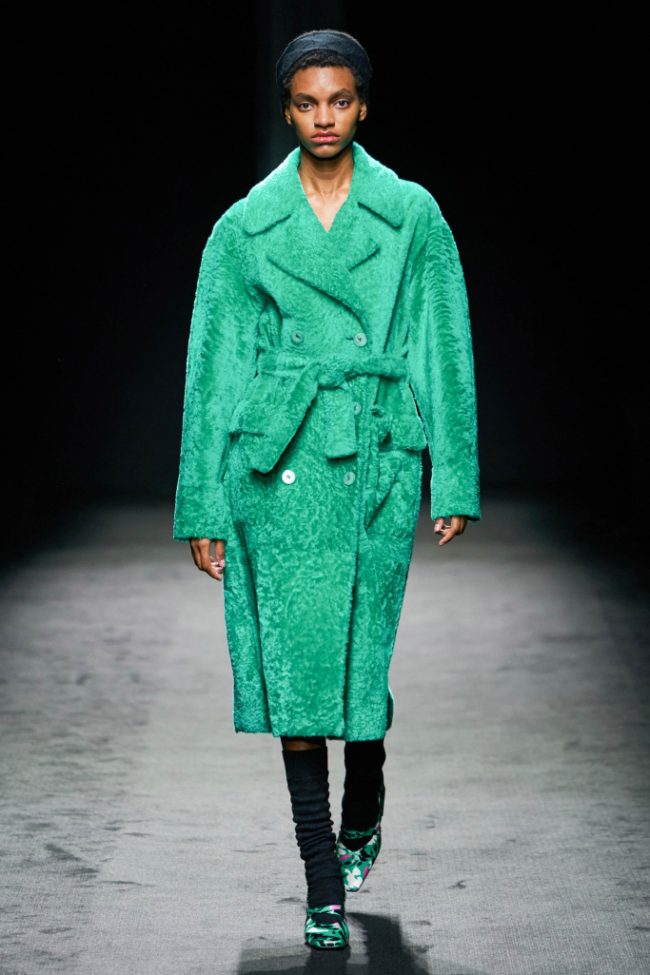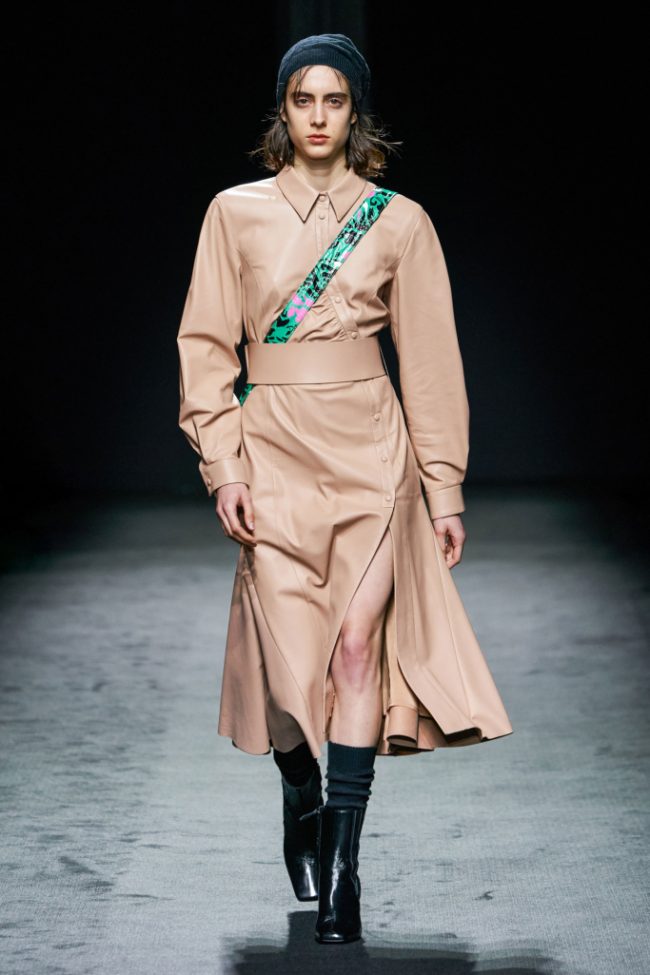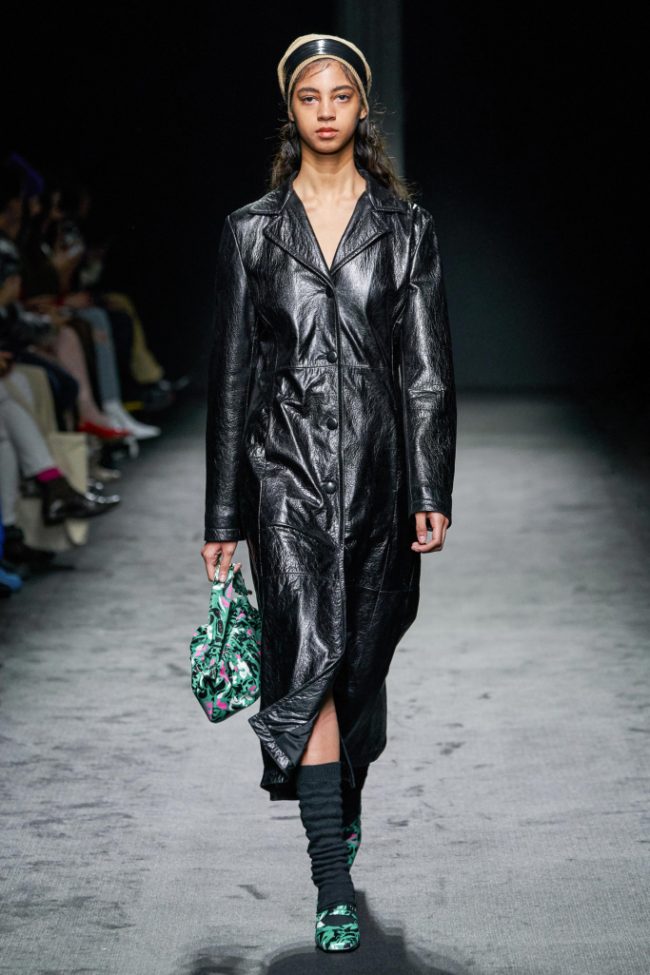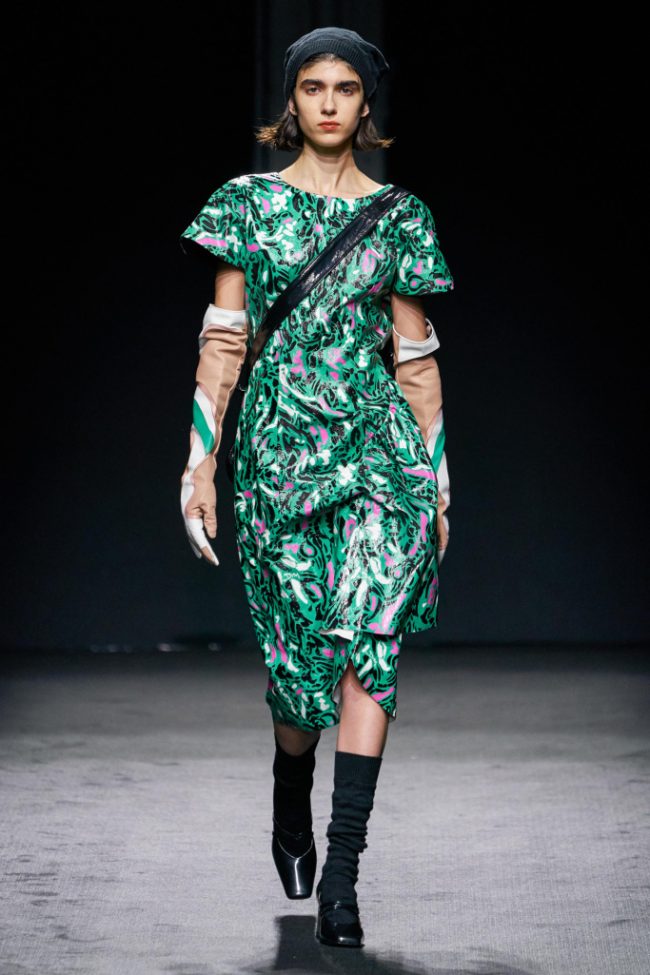 Oooh la la, Paris fall 2019 RTW show from Paul and Joe was tres magnifique.  It was a playful collection of plaids juxtaposed with lamé, micro minis, and hot pants. Chubby furs finished the looks.  An arctic white curly lamb coat was fresh and new.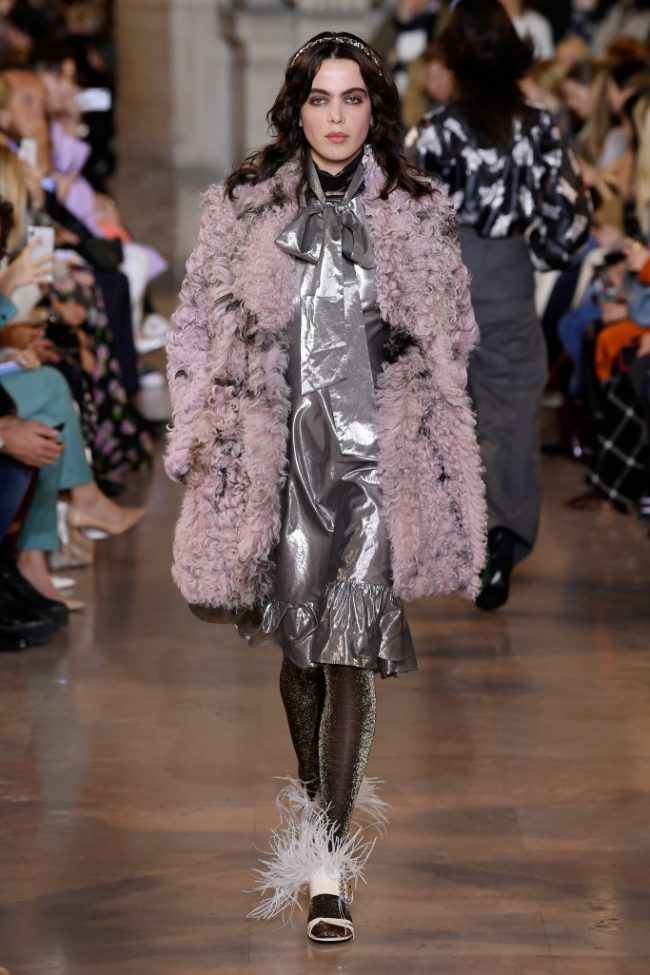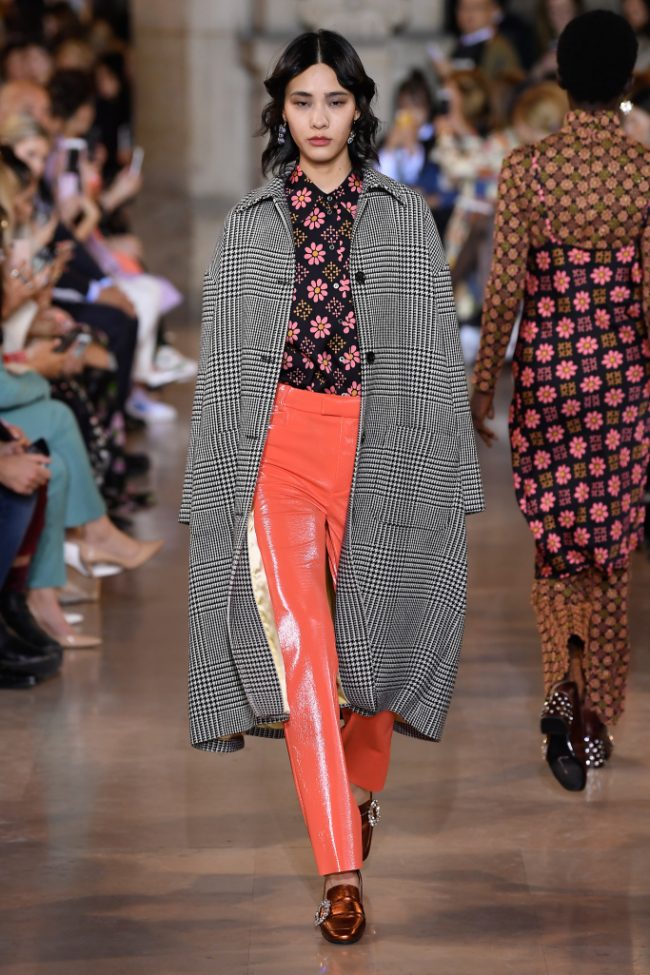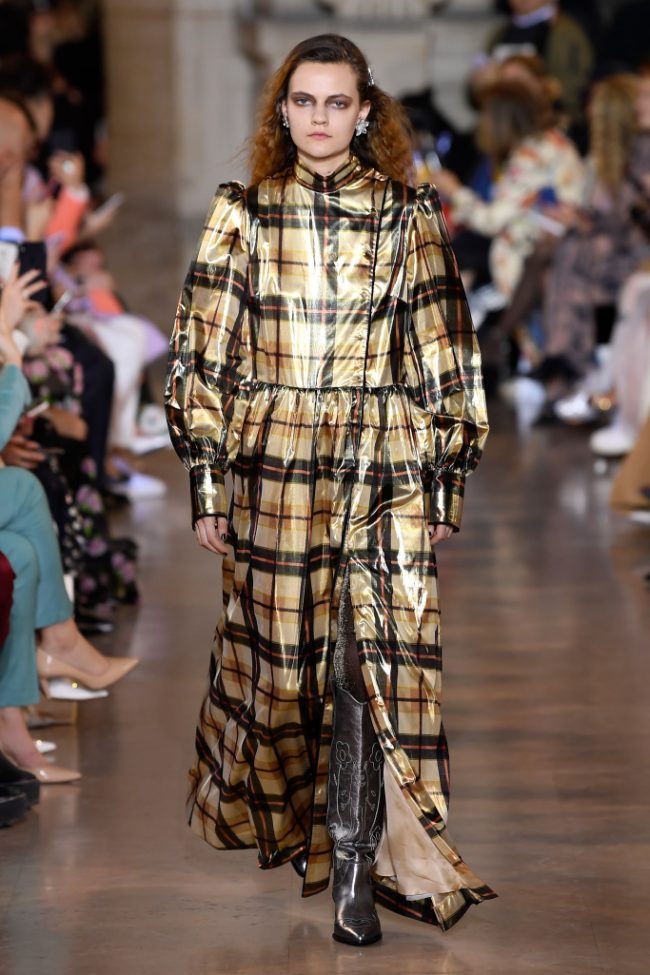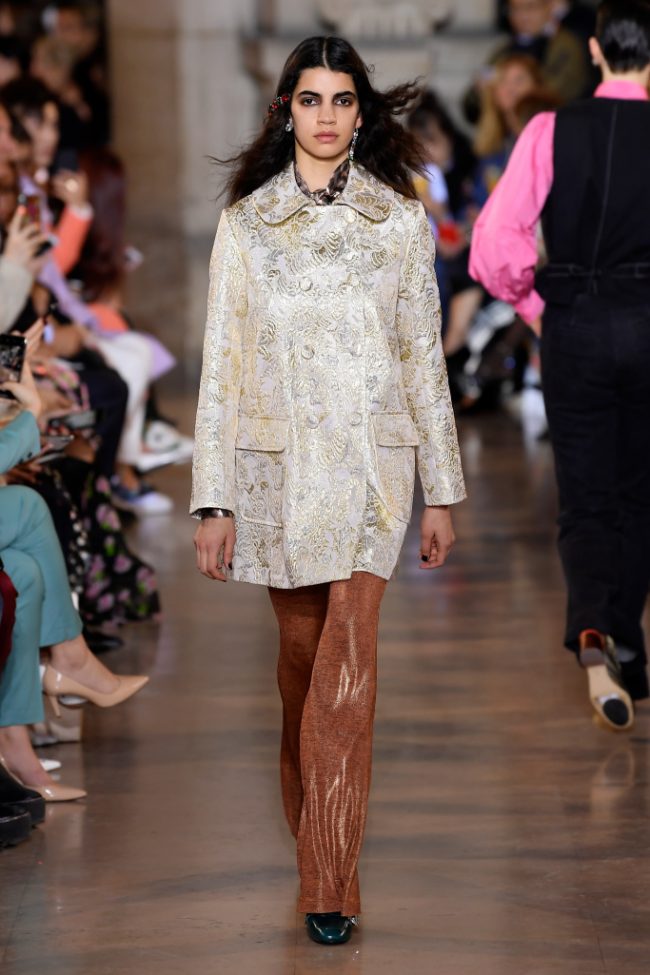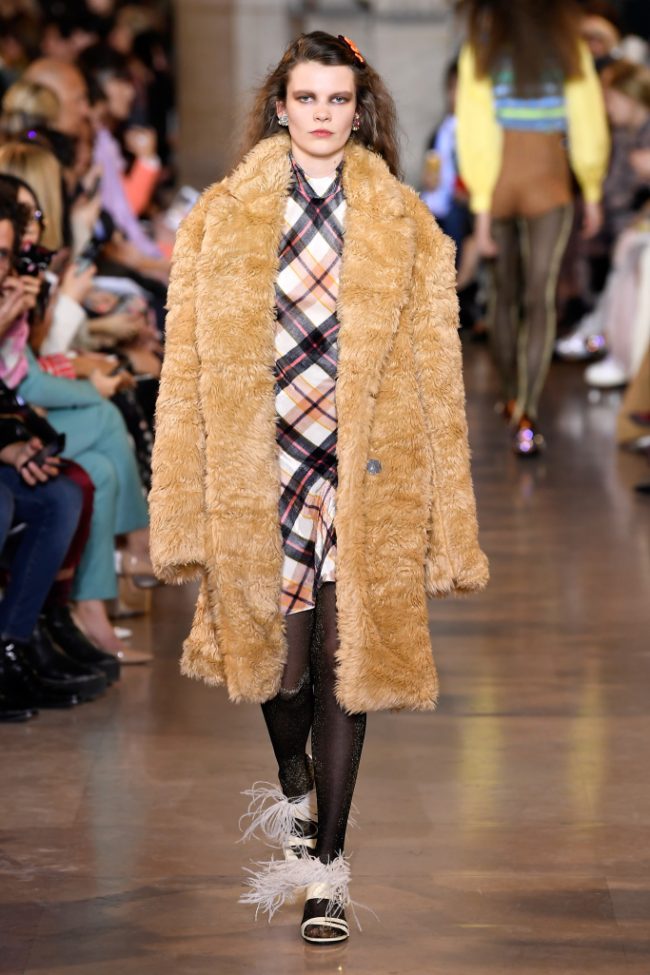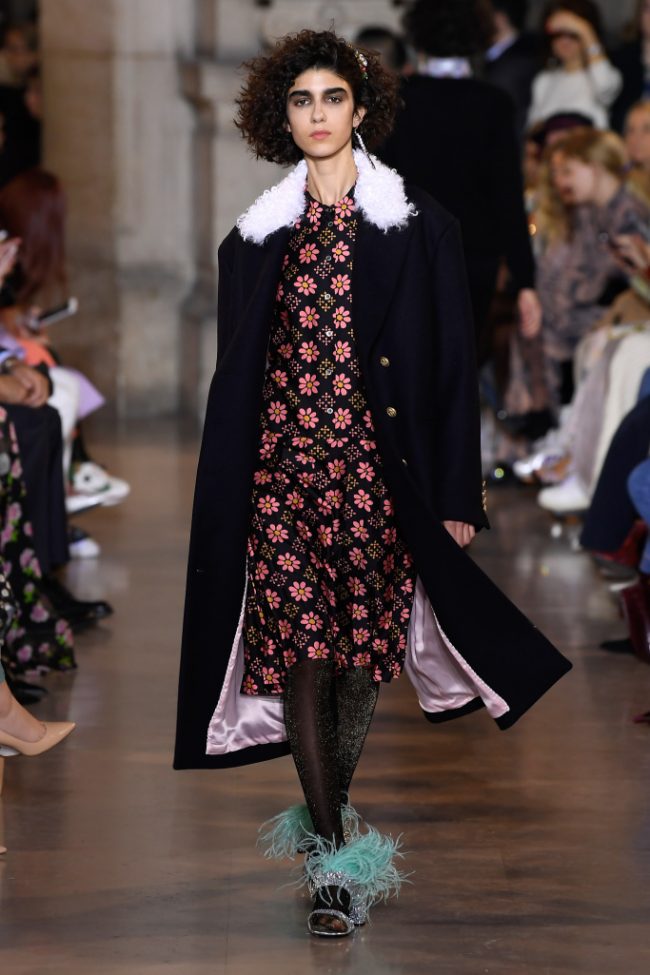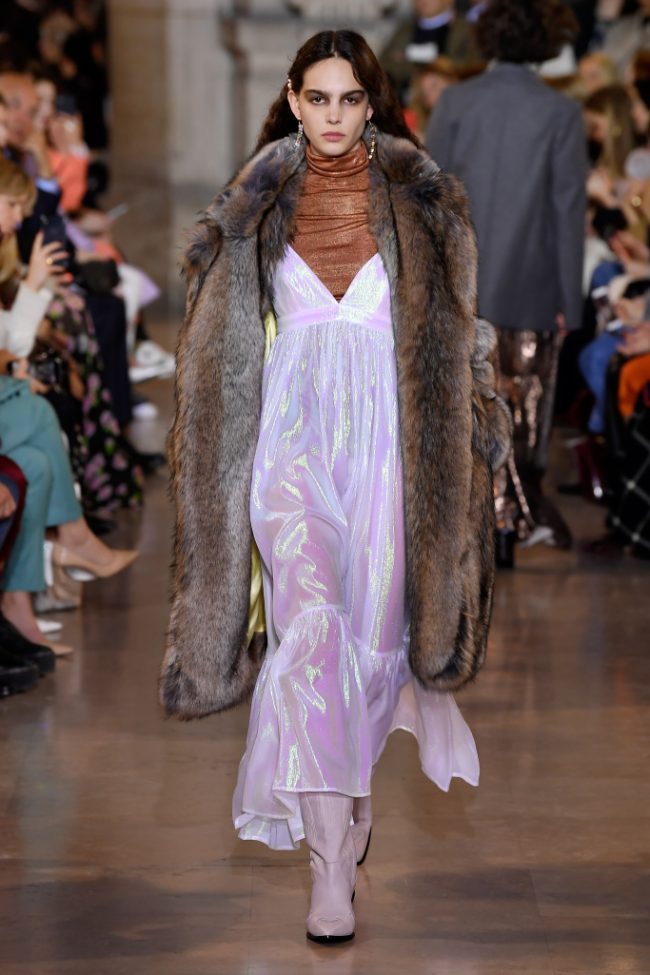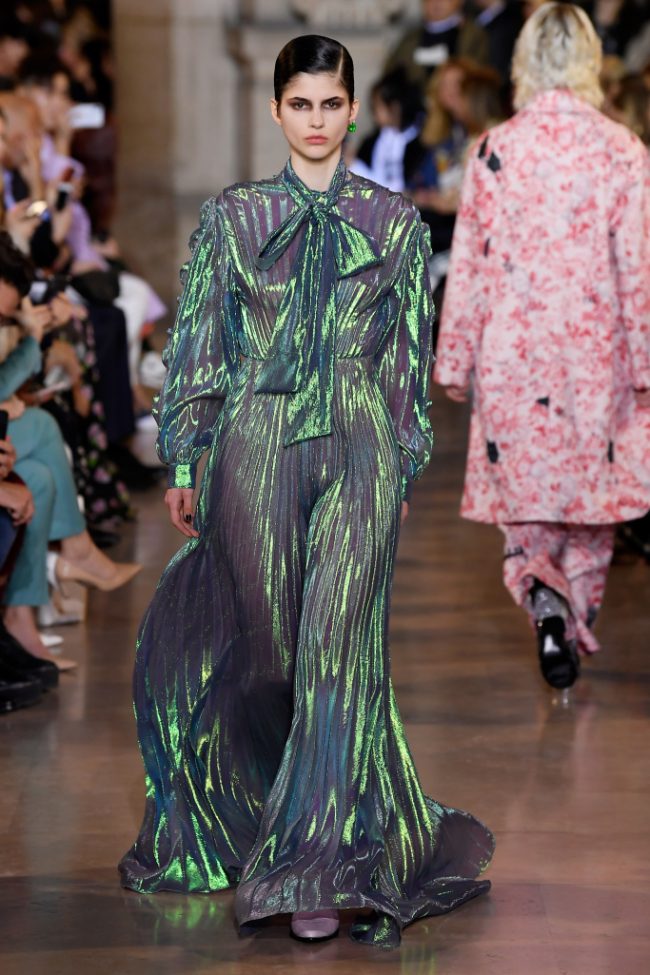 Building blocks for a strong fashion foundation include upscale, timeless separates. Azzedine Alaïa's fall 2019 RTW was as tight and trimmed a collection we've ever seen with pieces that were must haves. A black and white color palette included a fitted, white blouse, a shapely tailored black pantsuit, and a black bubble skirt. If you're good at math, when you mix and match these pieces, you get tons of cool outfits.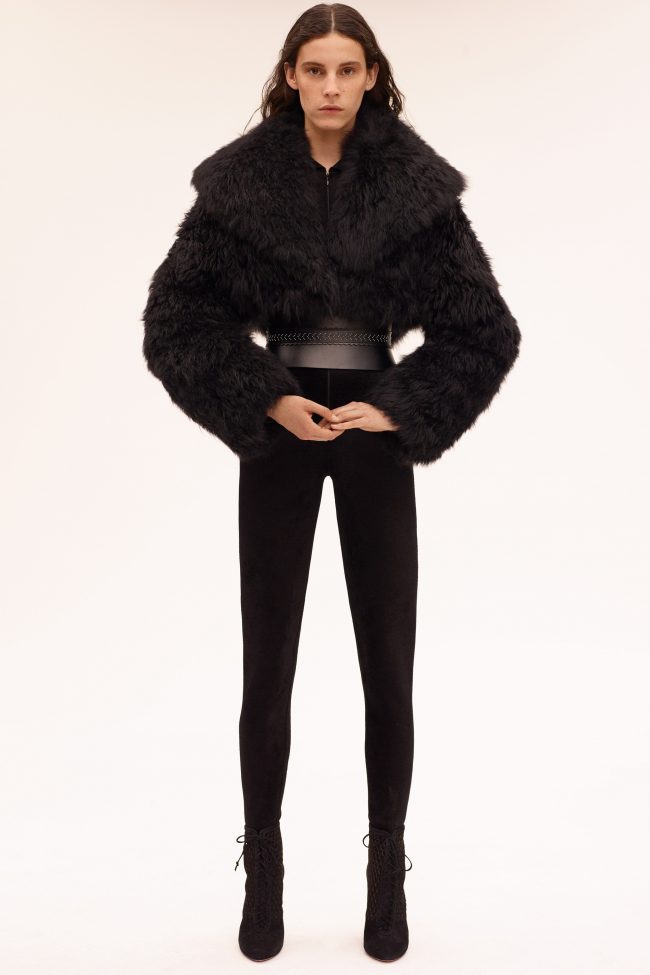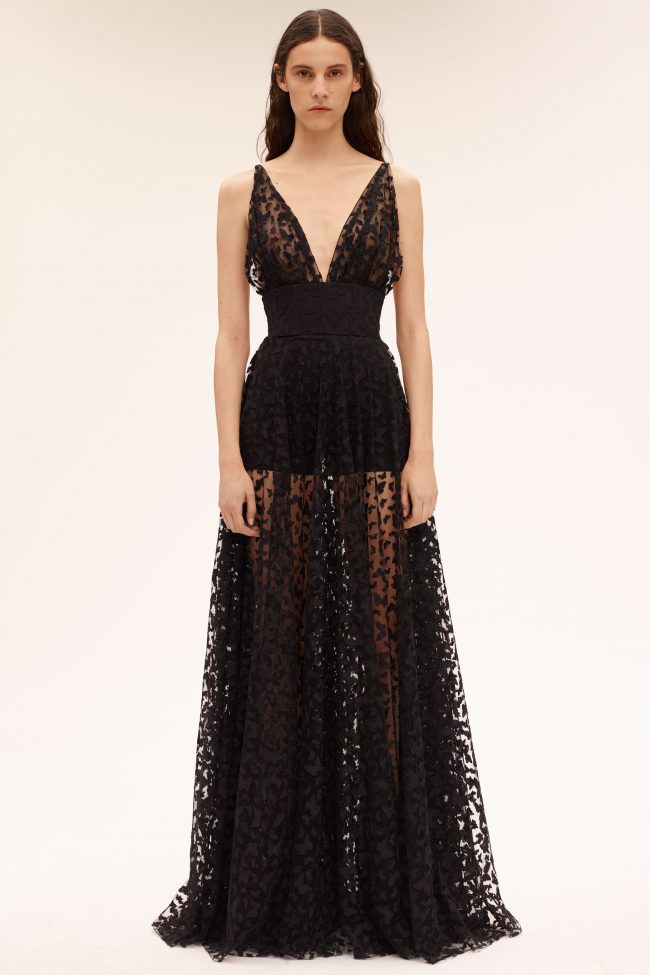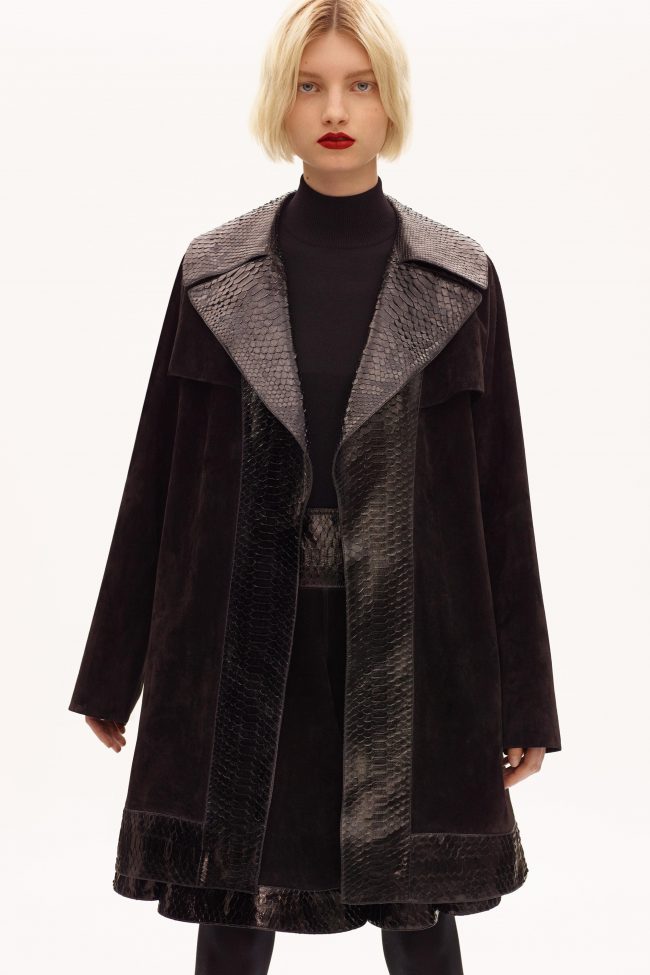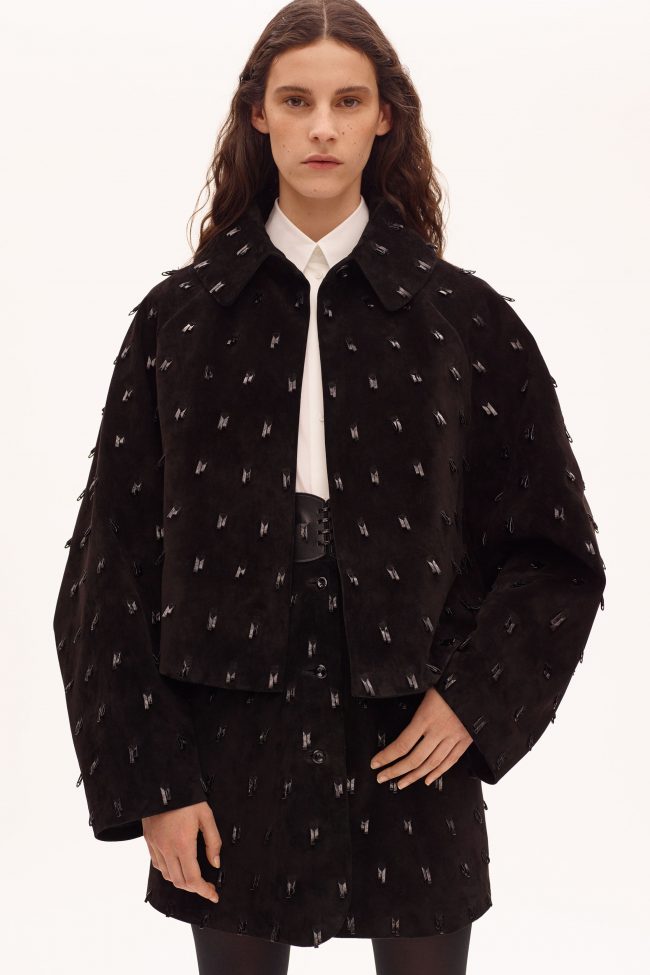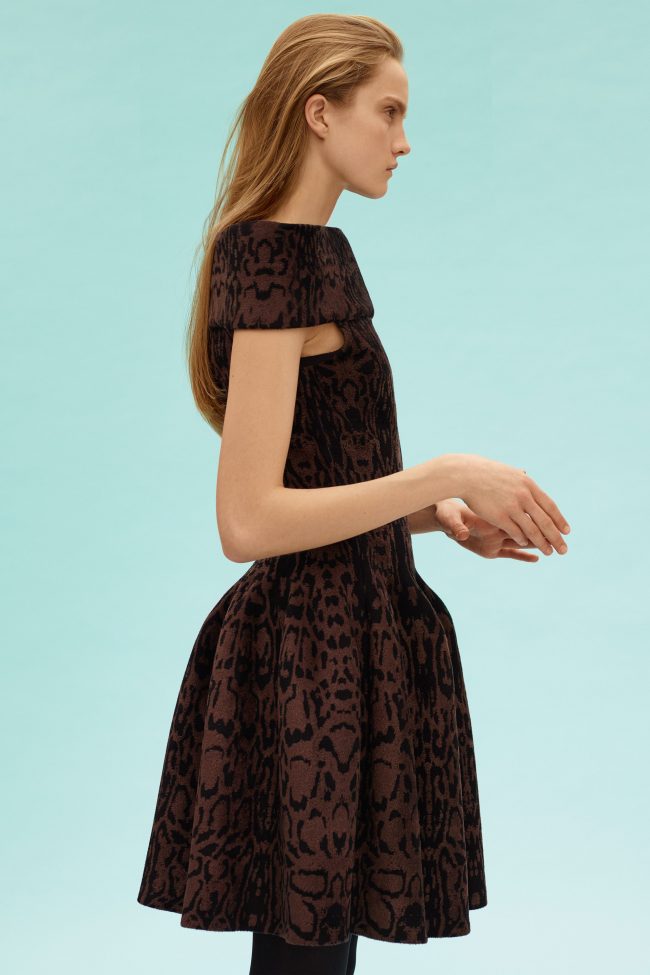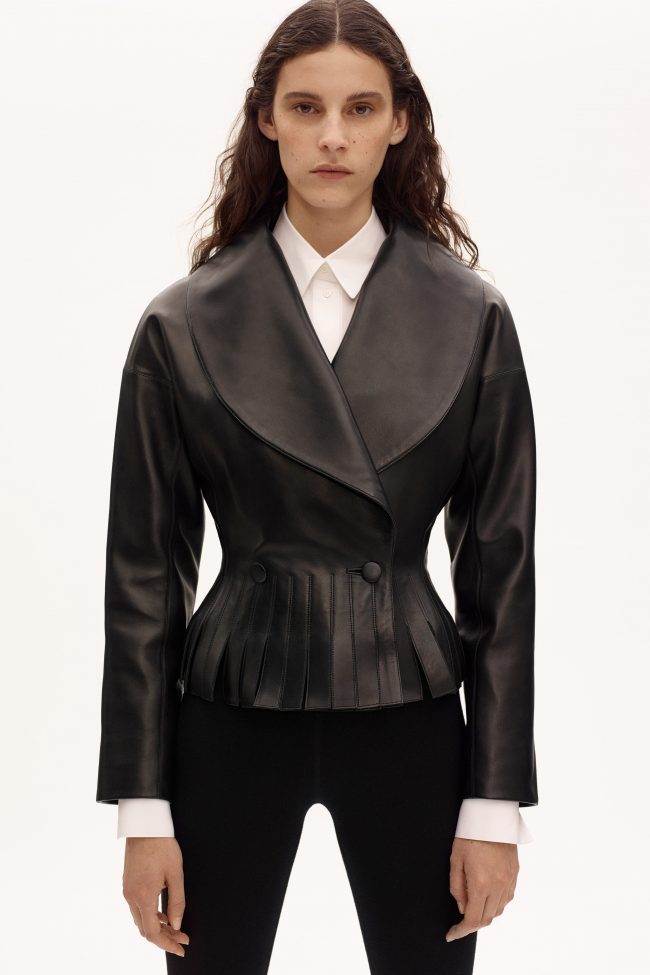 Wow! An olive colored distressed shearling cape in a short and long version was really something to behold at Miu Miu's fall RTW 2019 show. In large part the collection was rough, tough, and somber with green camouflage as the staple. A camo dyed curly lamb jacket and matching long duster was dramatic and daring.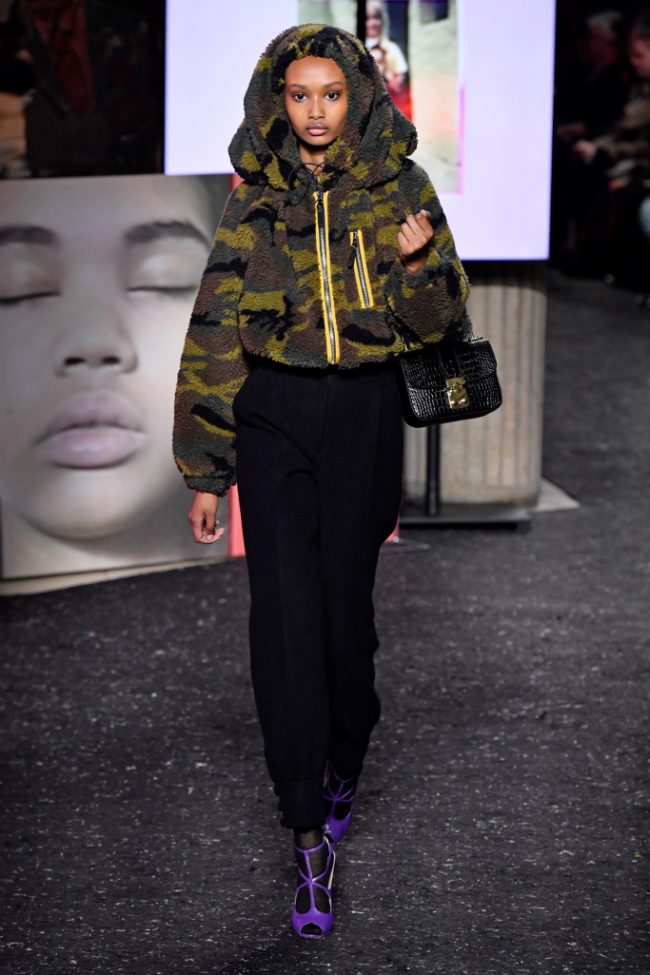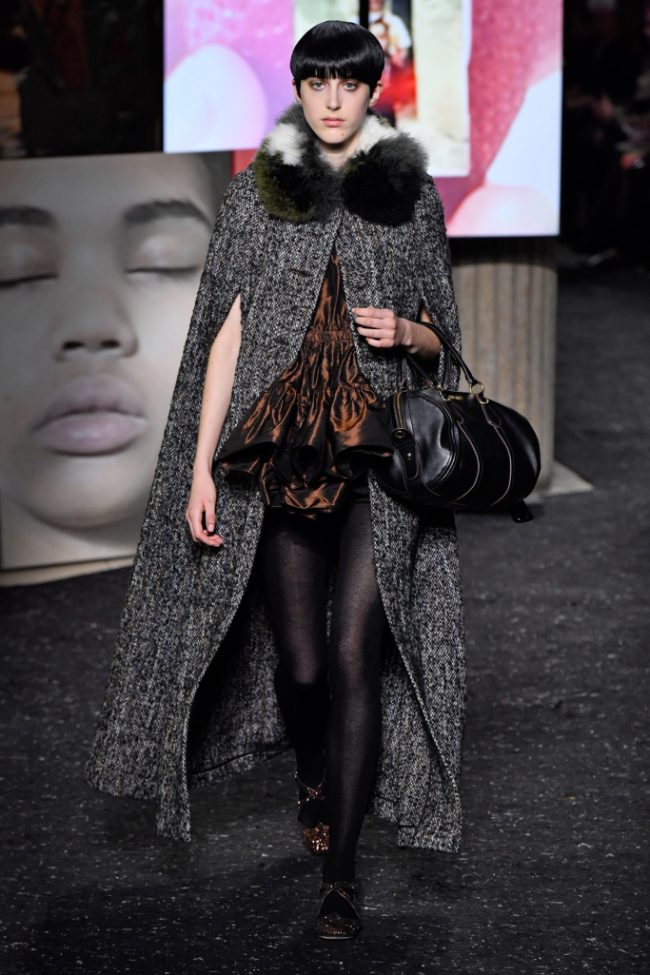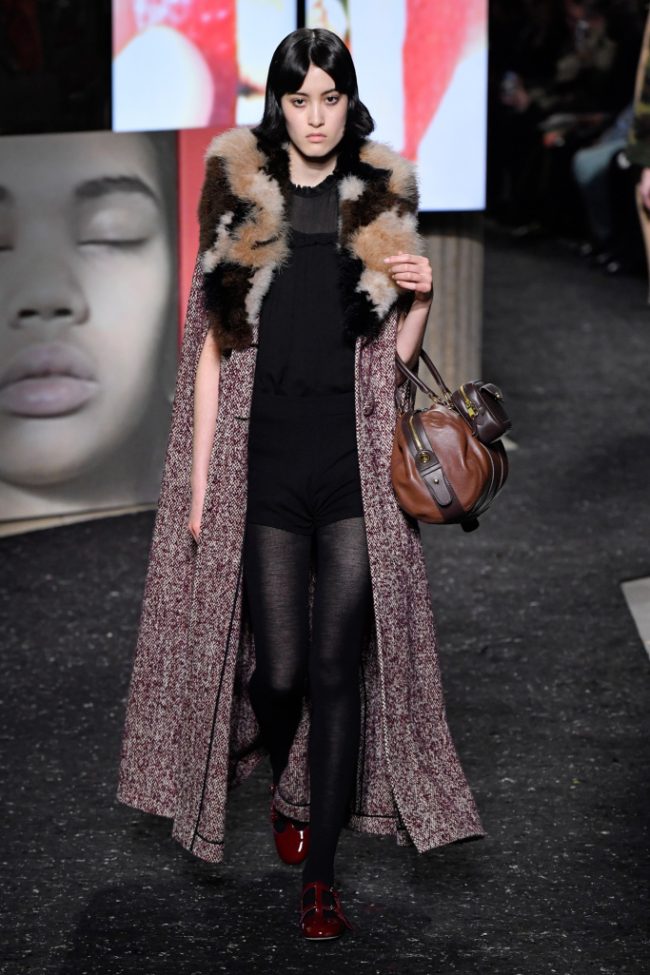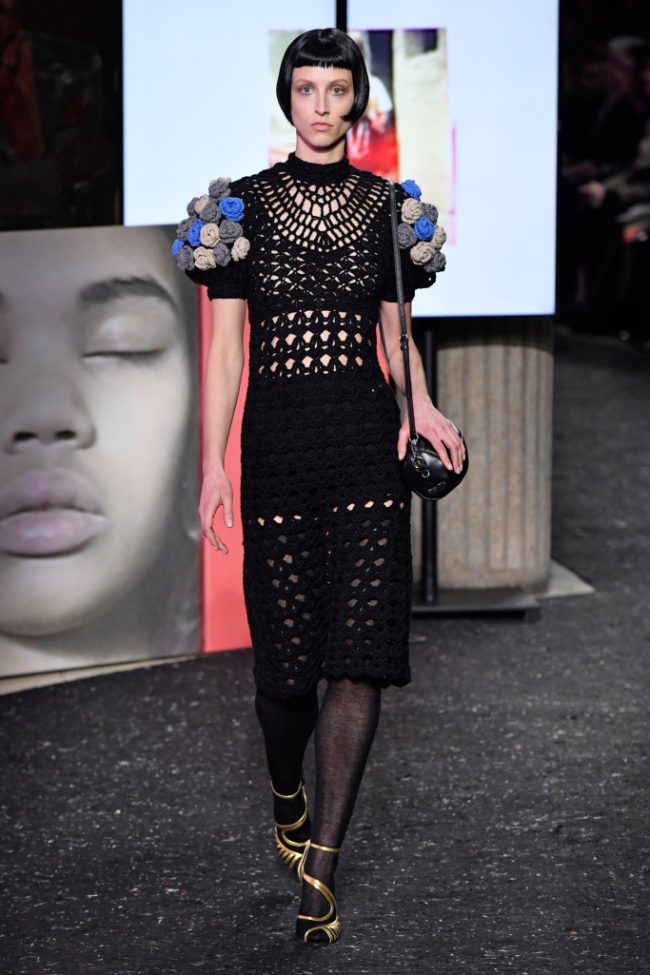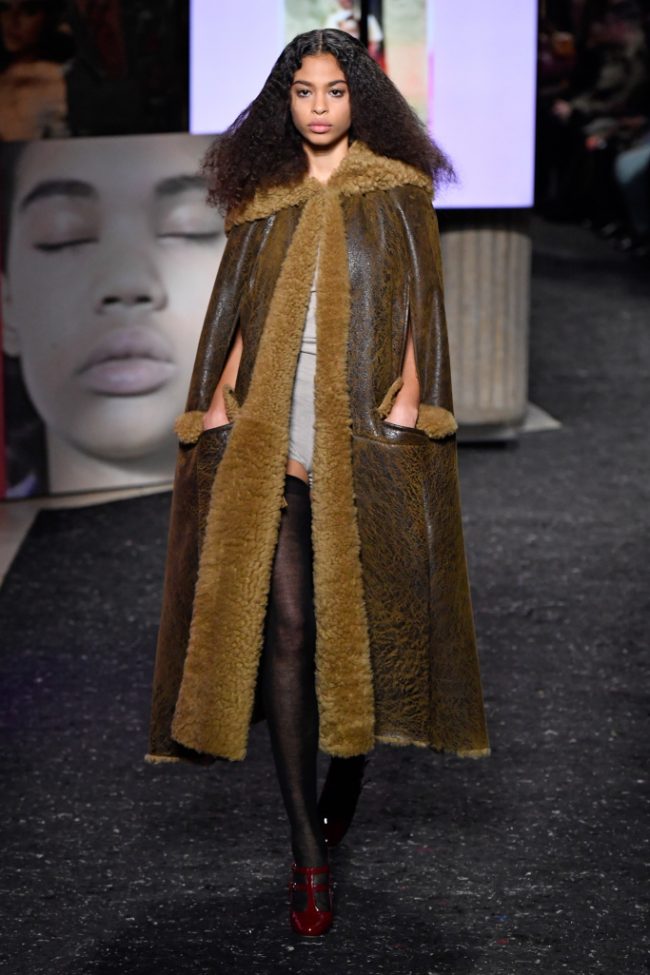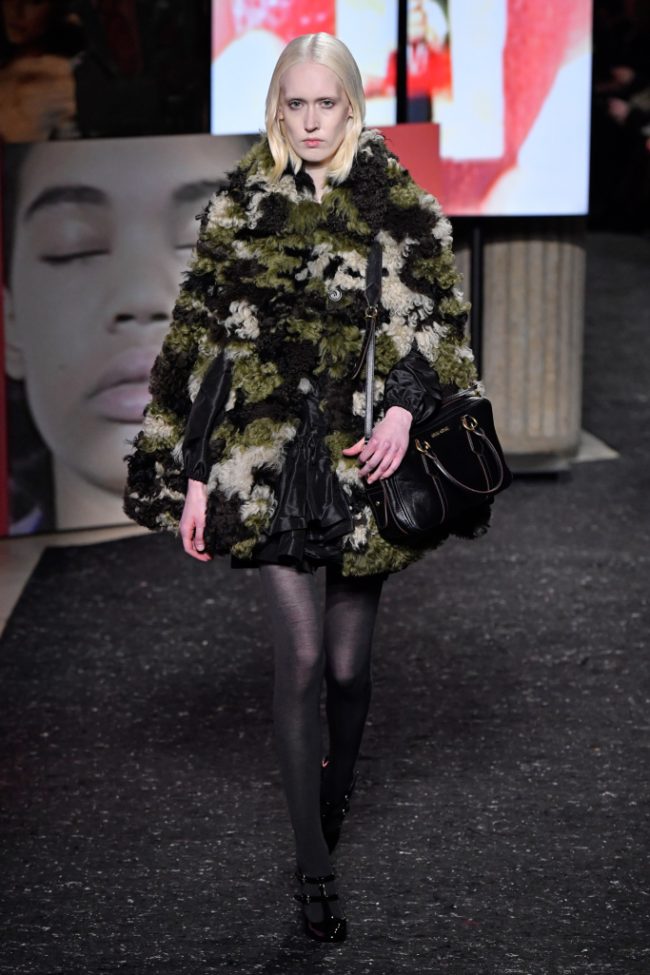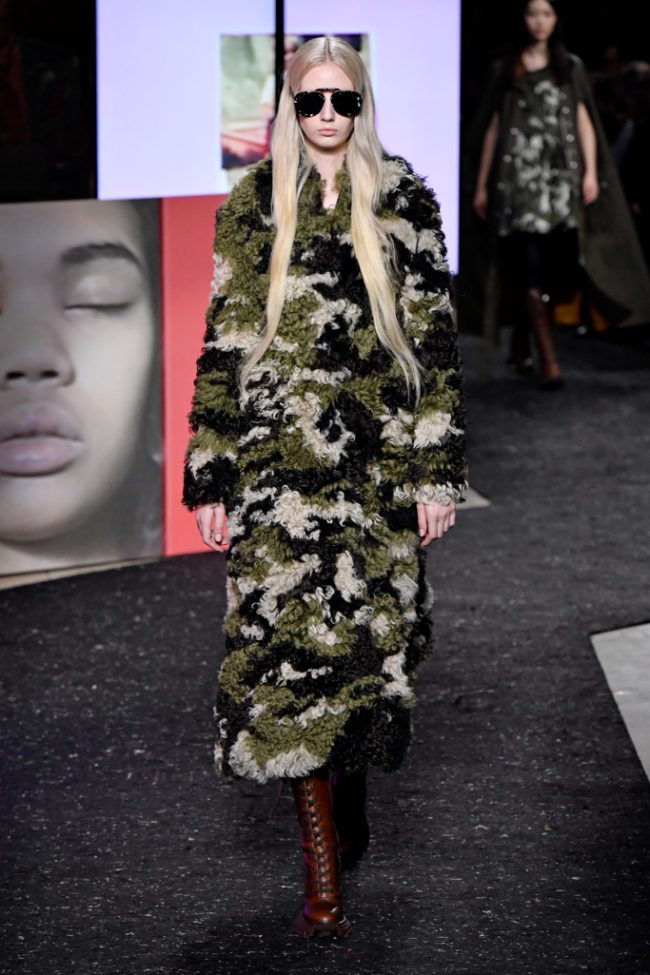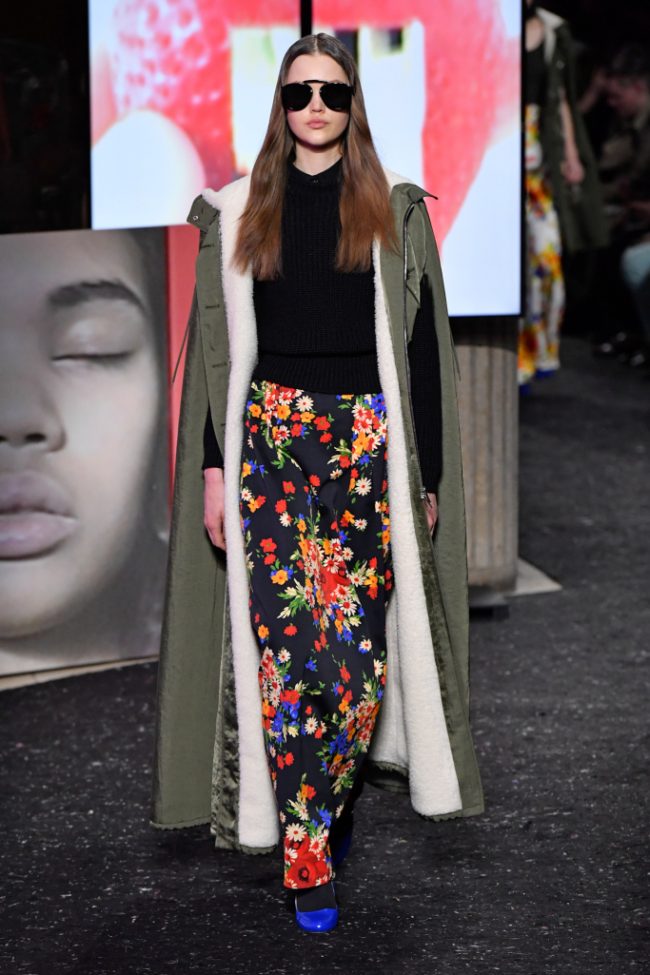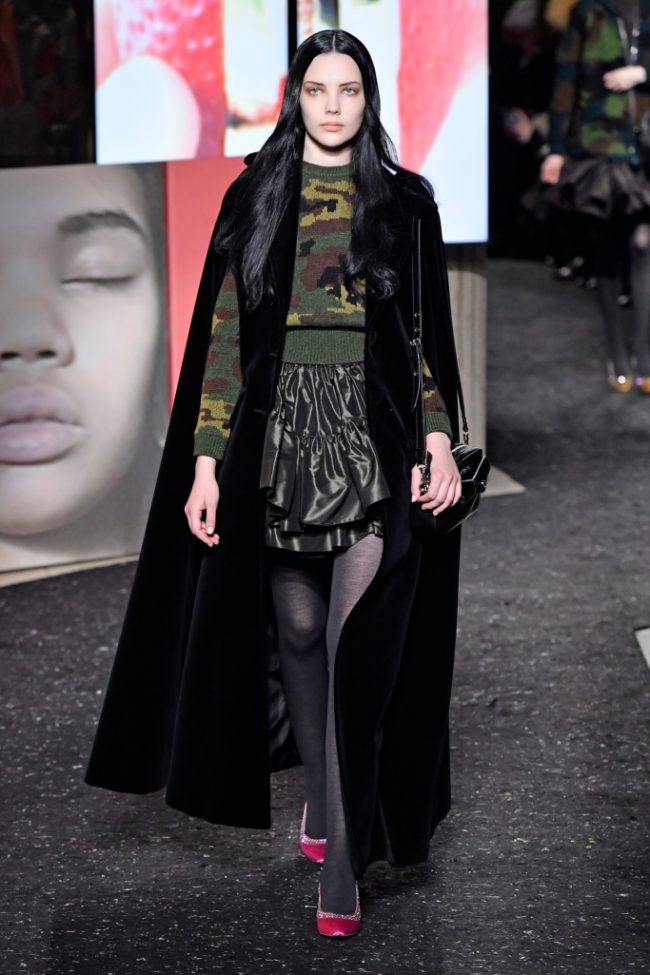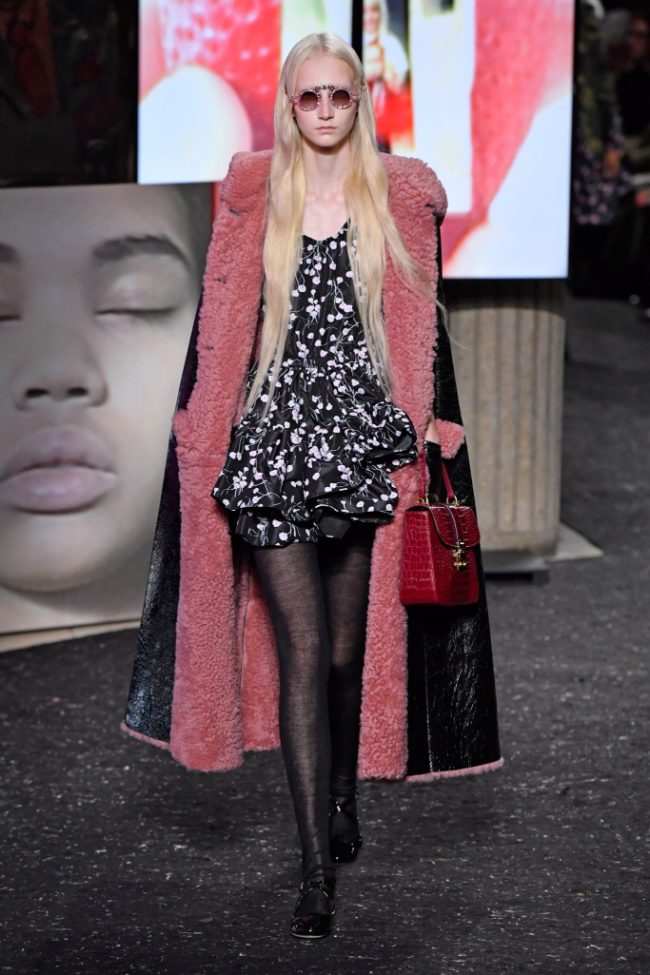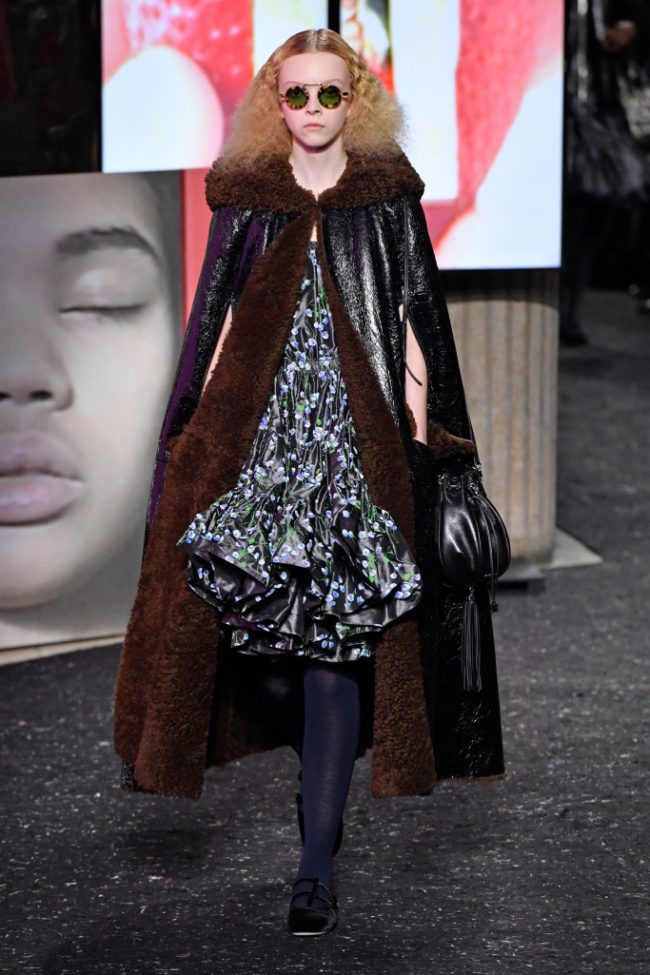 Anaïs Mak, in her fall 2019 RTW collection, crafted a wool lapel that adorned black or white fox fur strollers and coats. This was just the kind of subtle detail we love to see in fashion.  However, ladylike, printed ruffles or lace fabric dresses didn't make much sense for the season.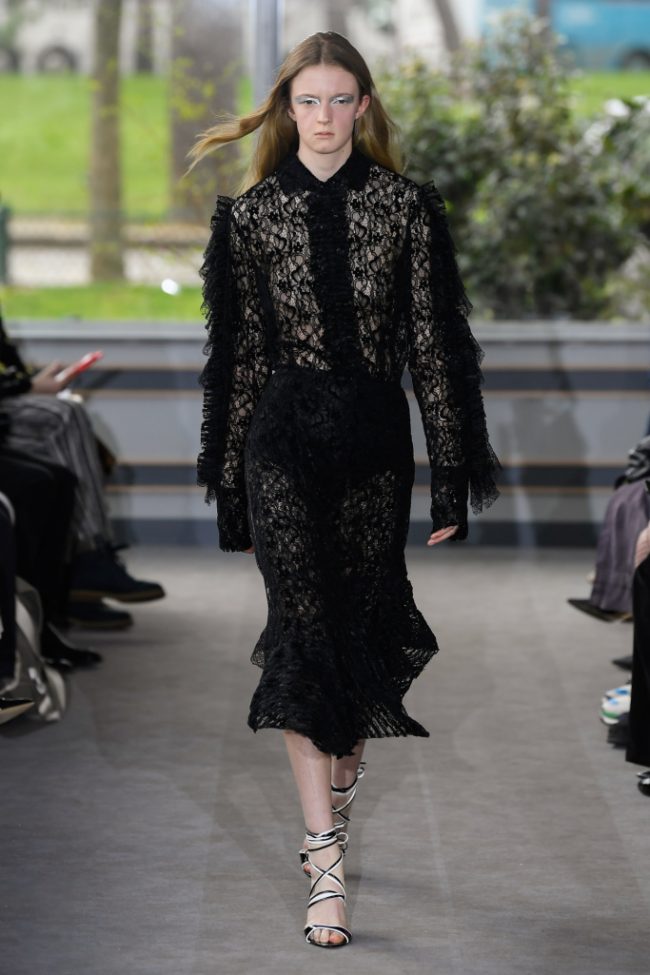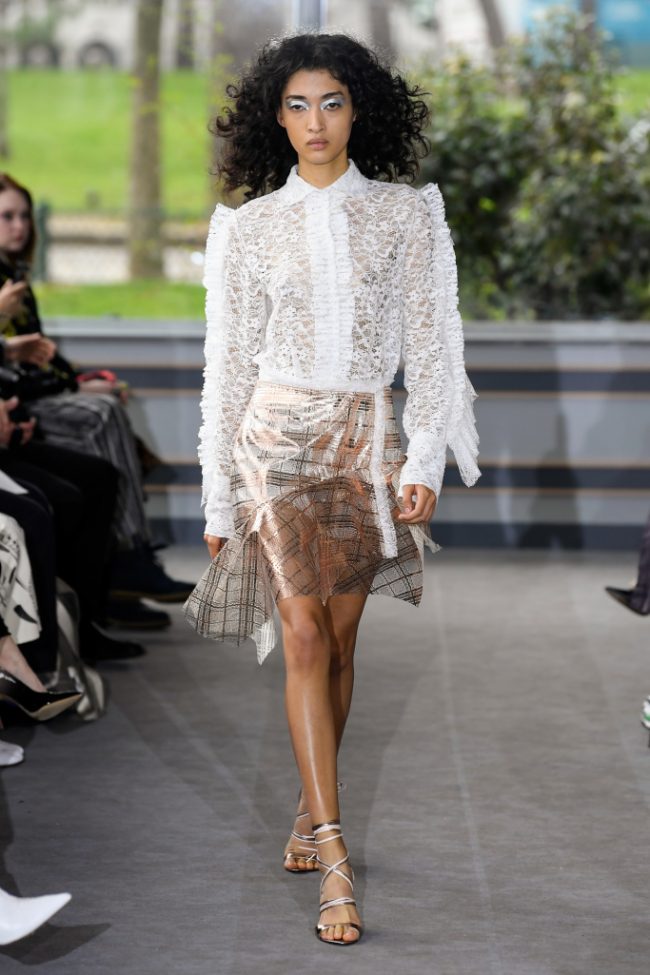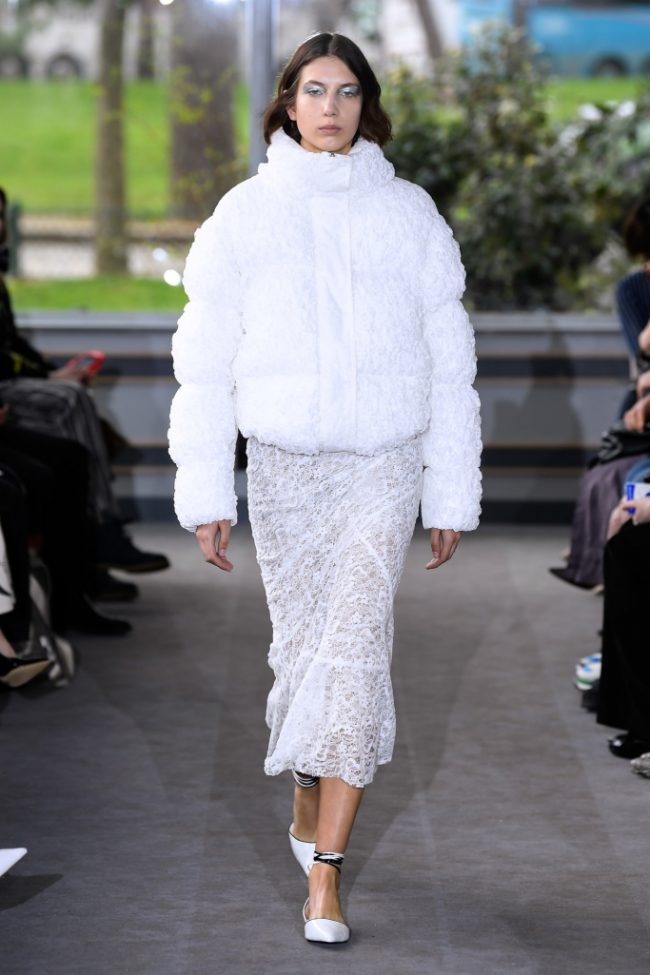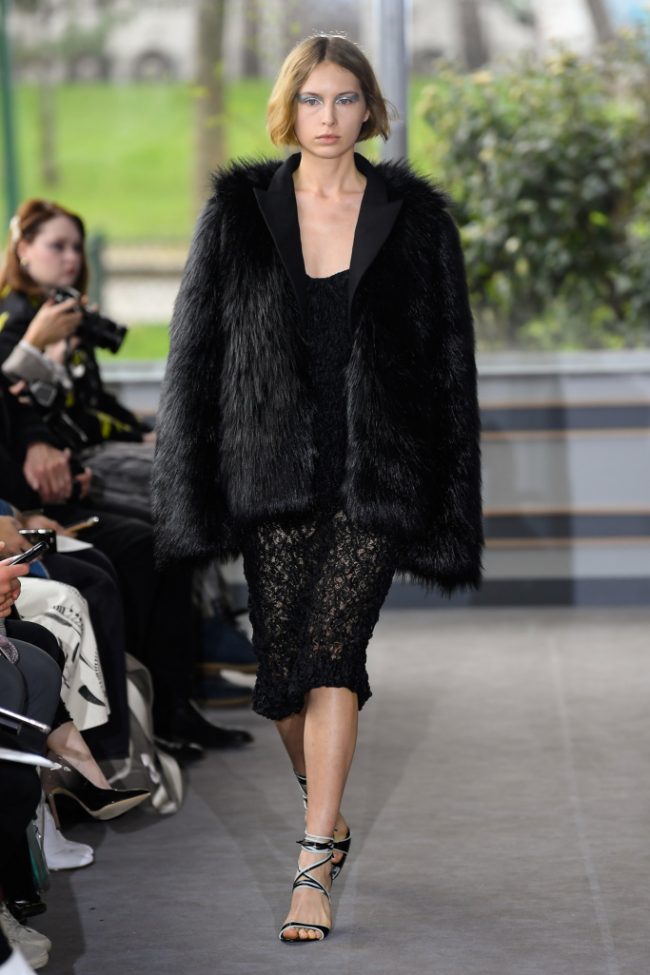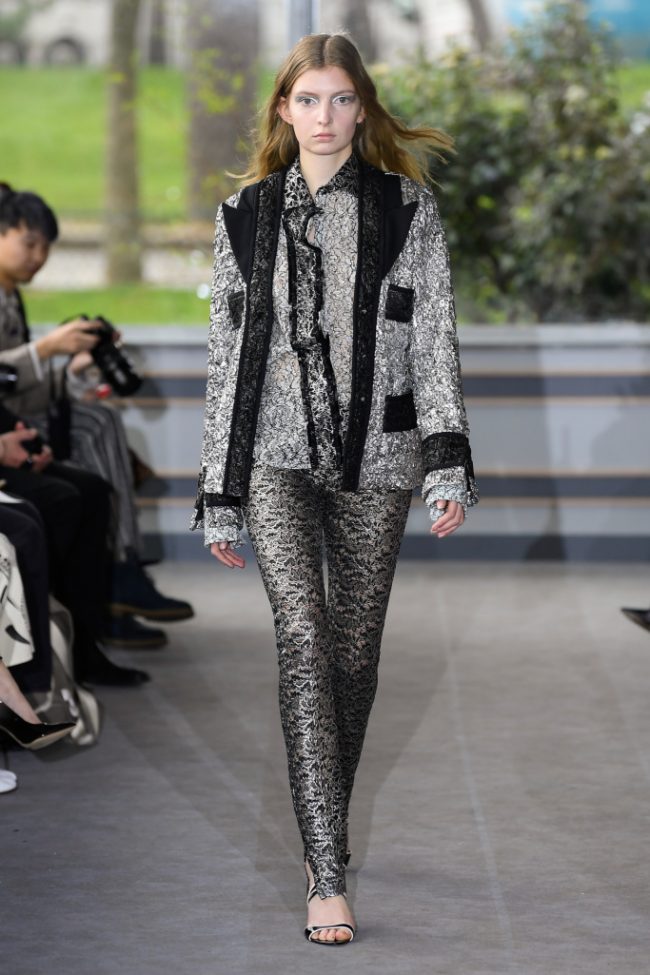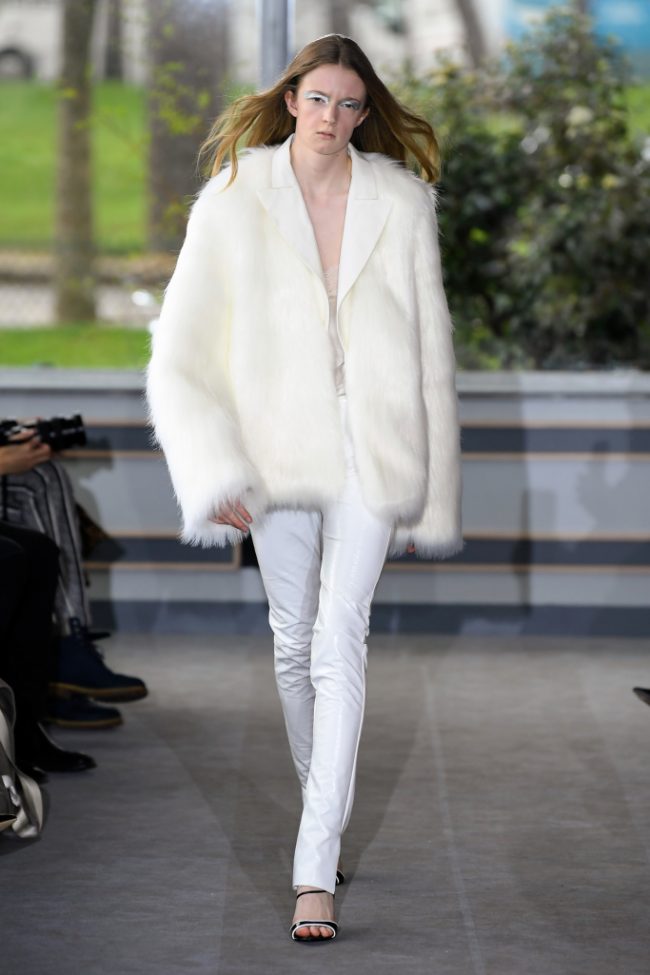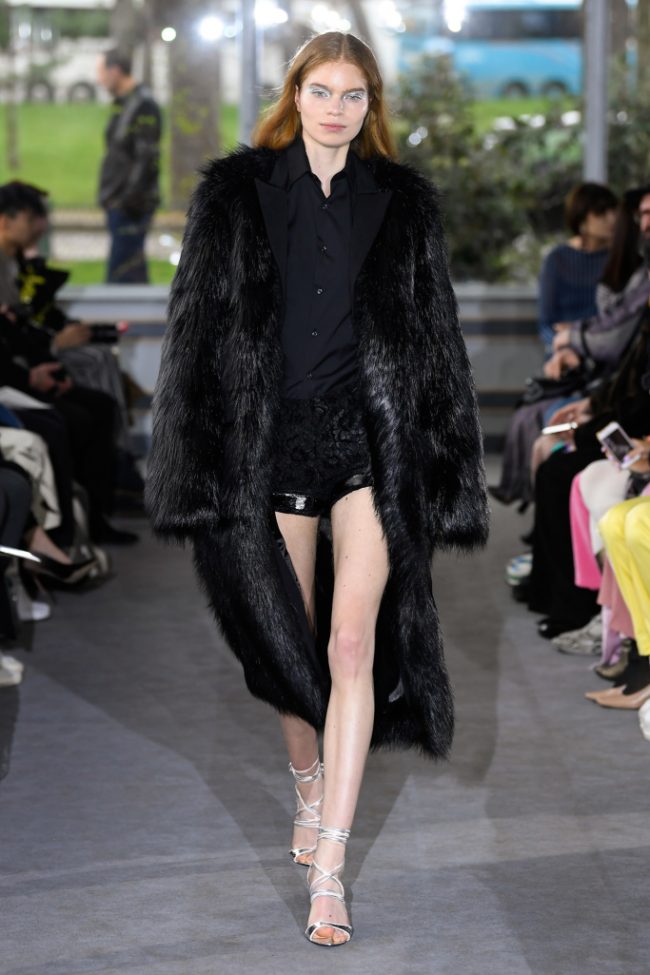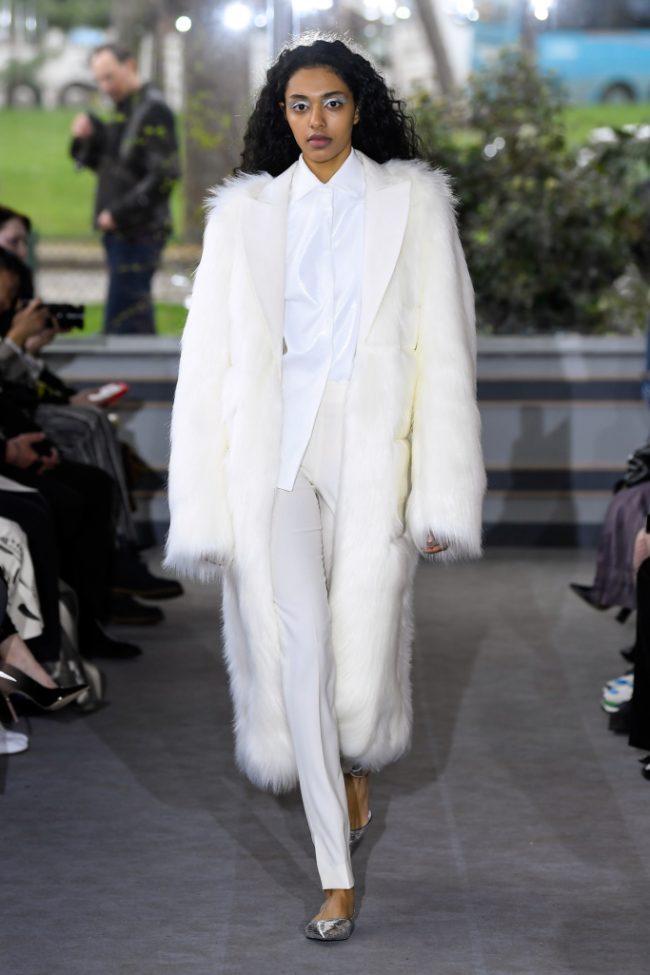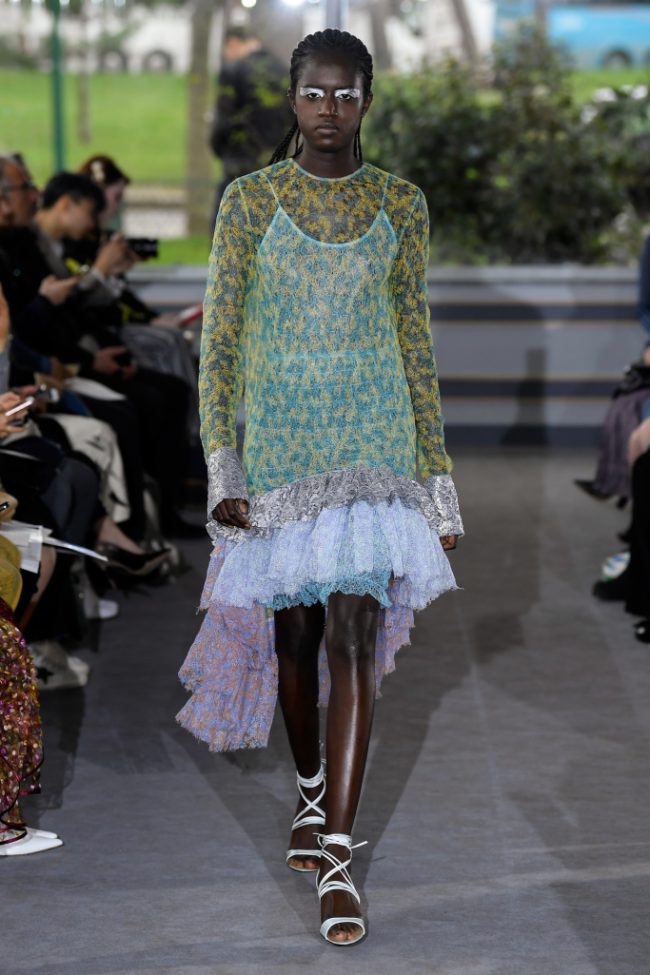 There's something about black and white window pane plaid that gets us every time, but when it is crafted into a stovepipe boot coordinated with a chubby cheetah fur print coat, we gasped! Masha Ma of Mashama was fall fashion ready for 2019. Lots of pretty suits and dresses, an oversized light wash denim jacket with rust fur collar was a cool departure from the otherwise business attire.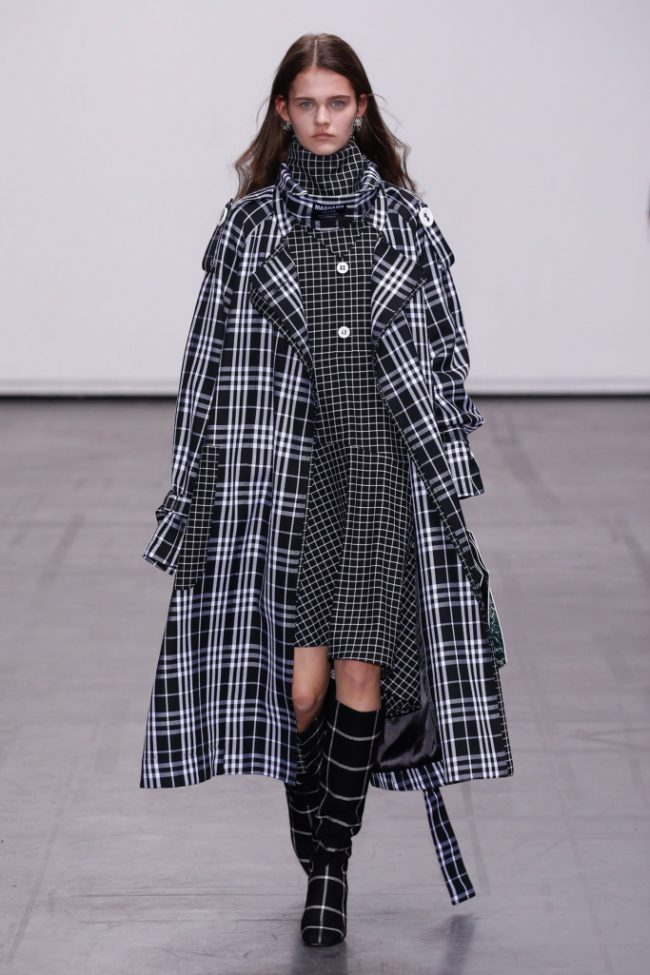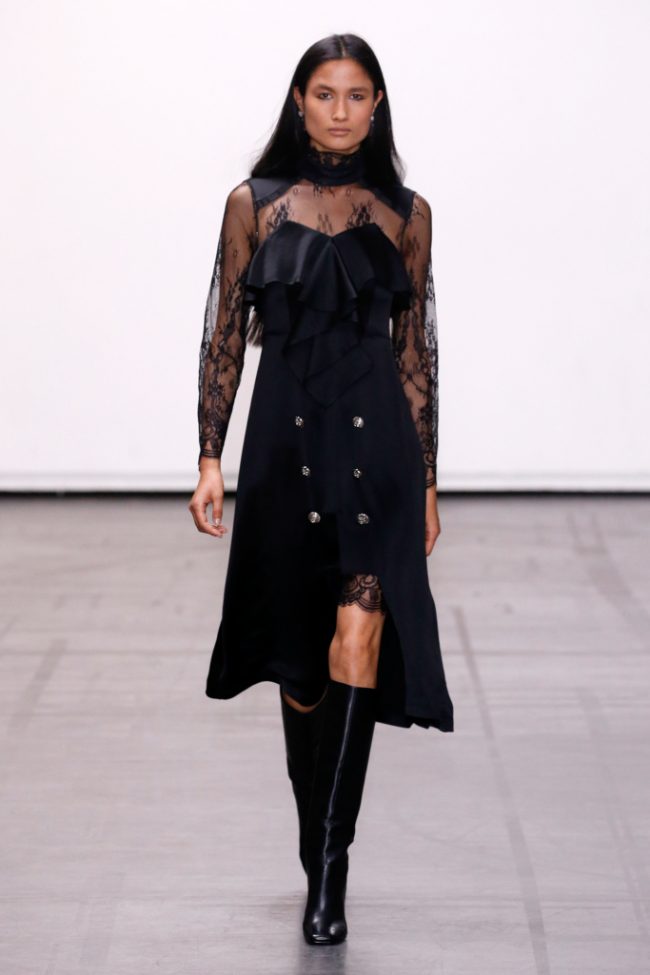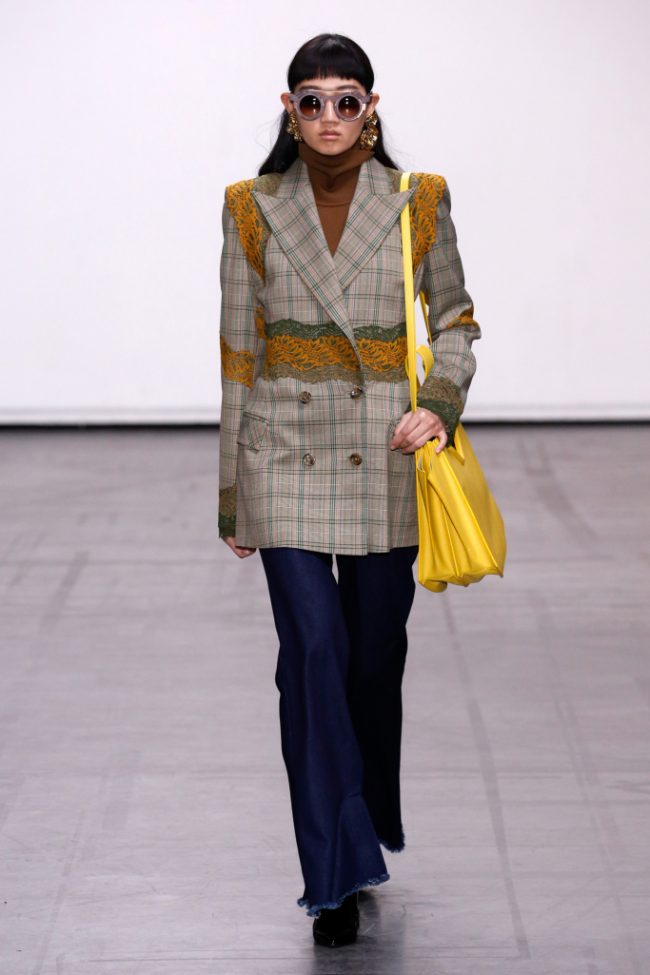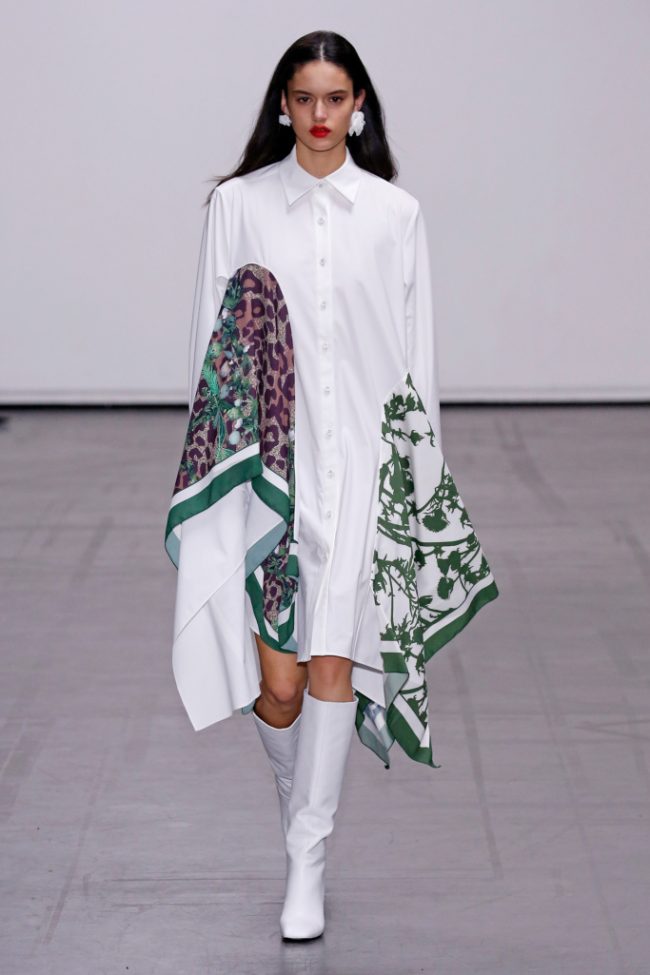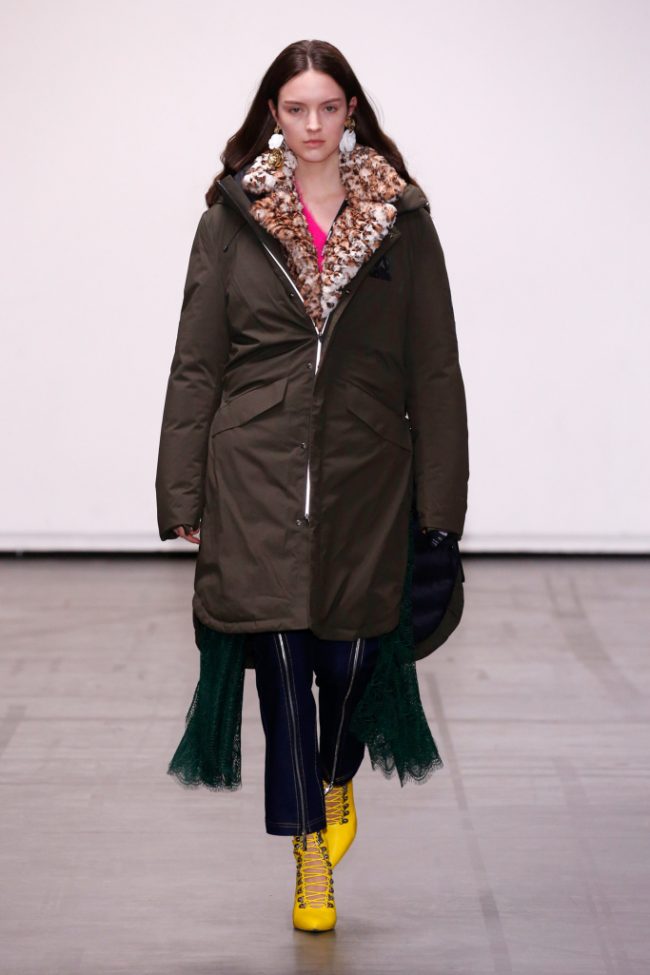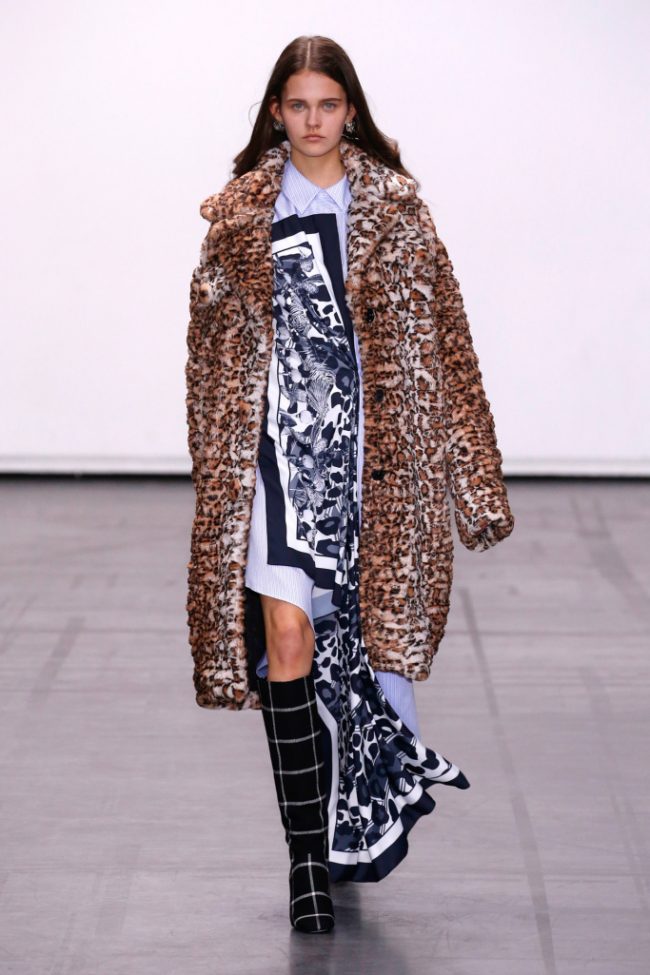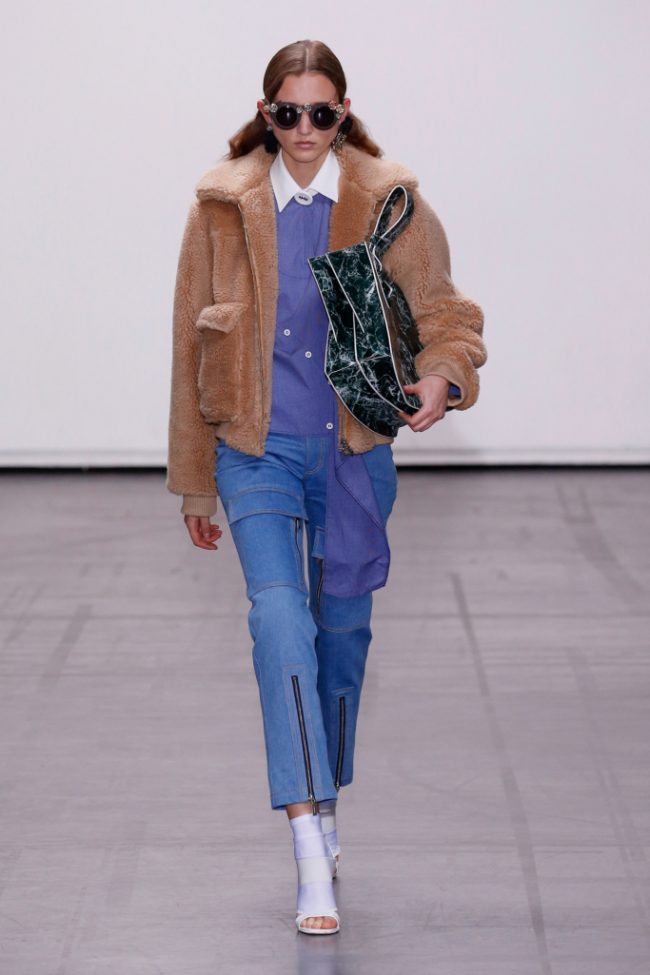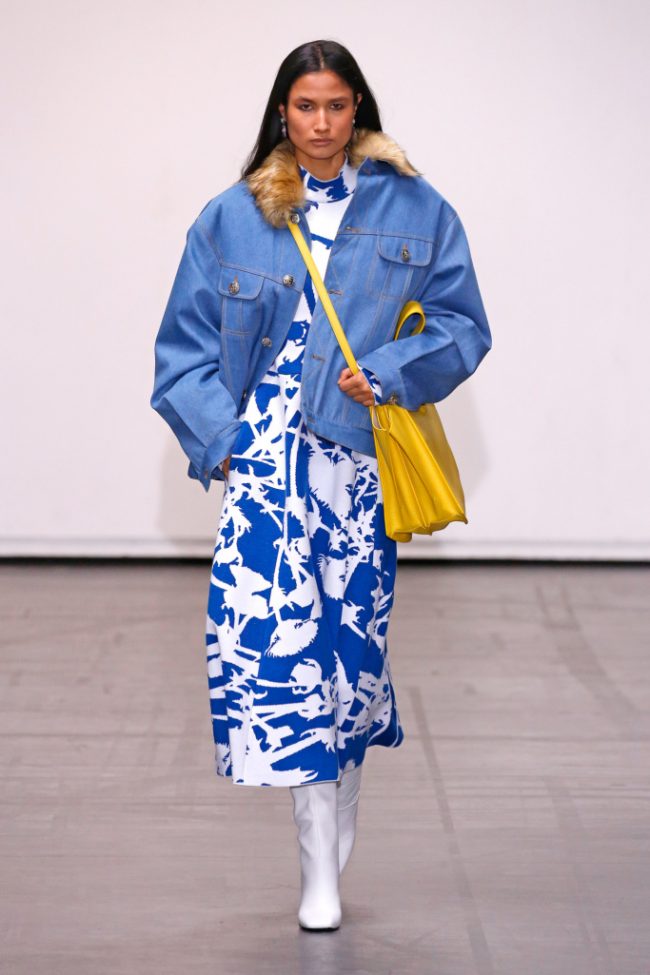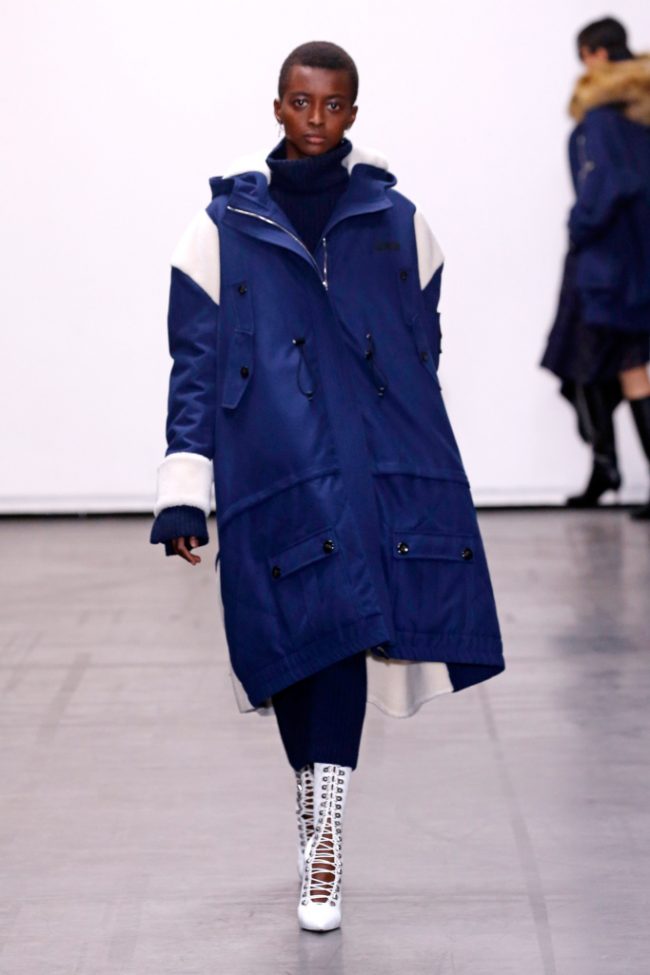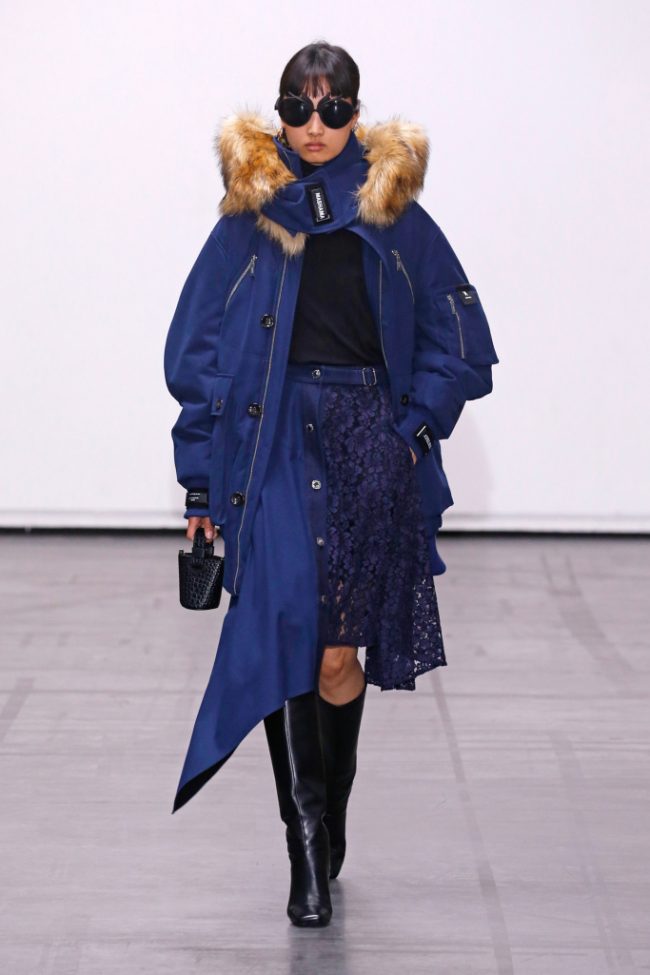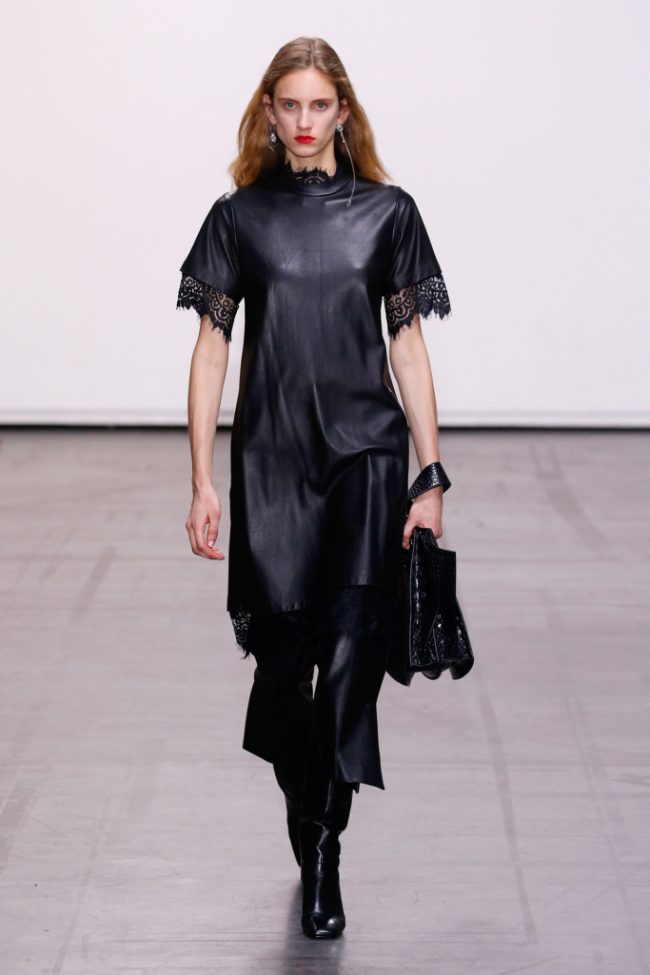 A more demure, stripped down version of Giambattista Valli's well known ruffles, bows, and feathers was on display for fall 2019 RTW. A muted pastel color story was the backdrop for his signature gowns, with pretty watercolor florals and a high/low hem design. For daytime dressing, sleek lacquered patent leather coats in white or black, trimmed with long, curly lamb fur, was street chic.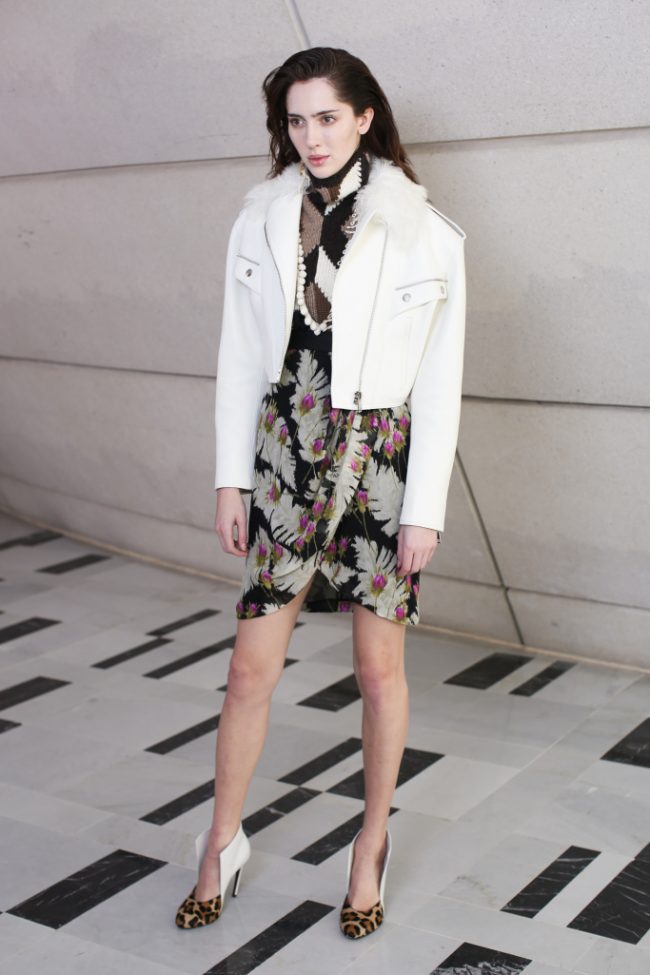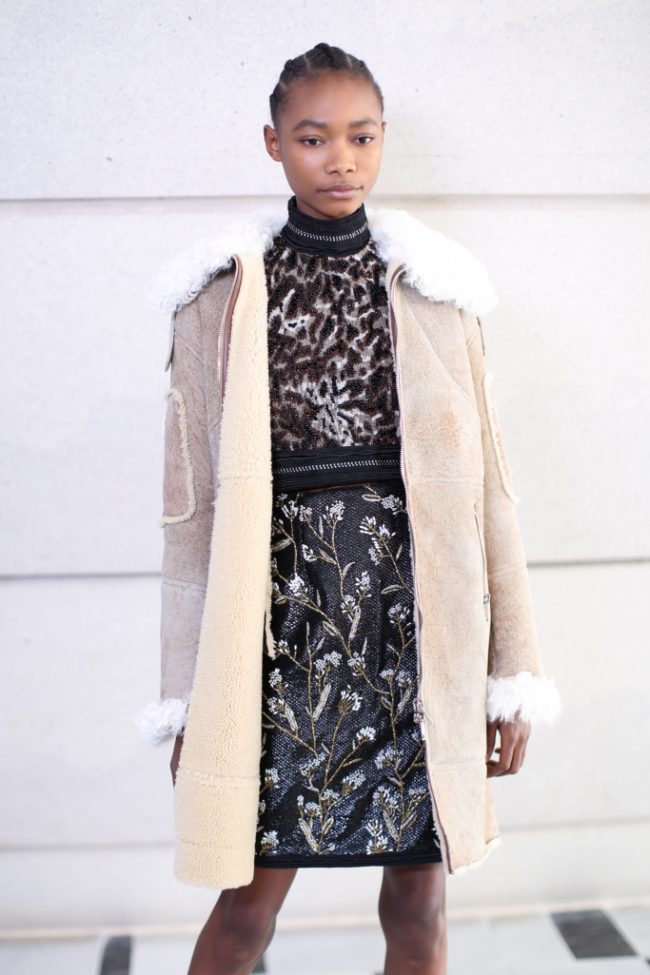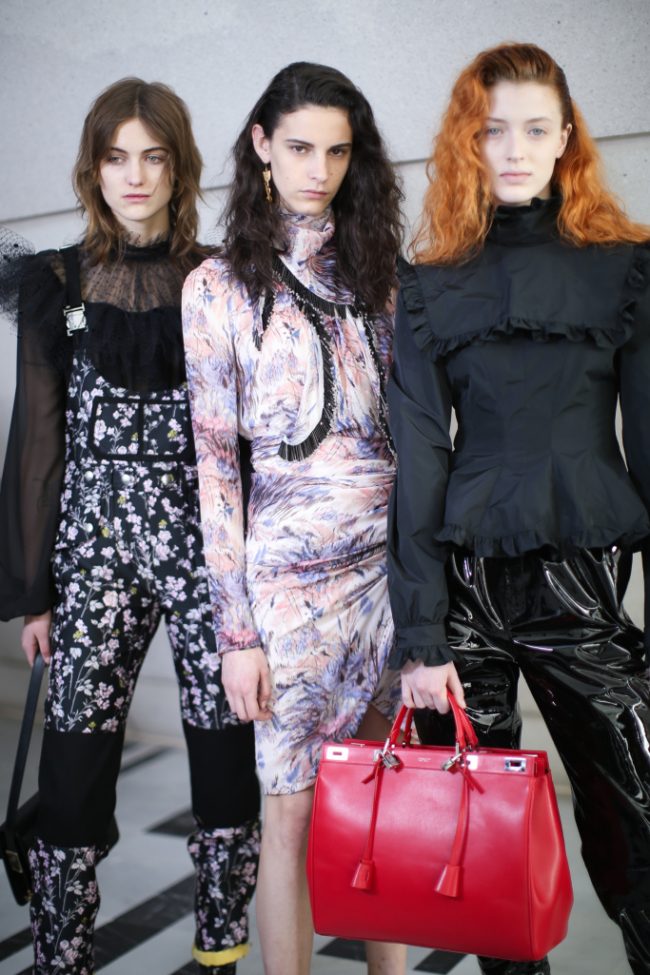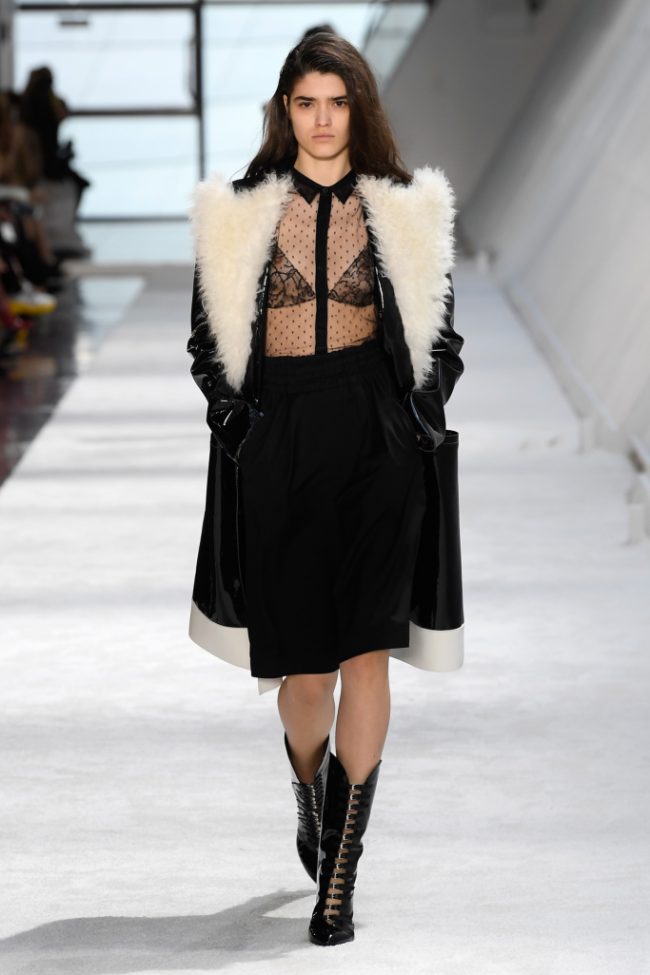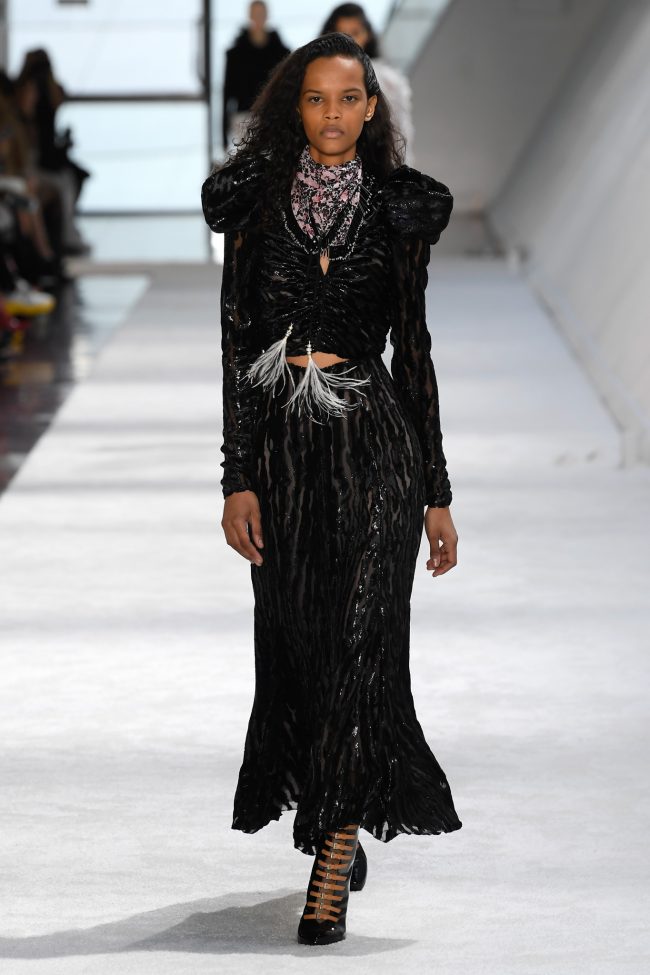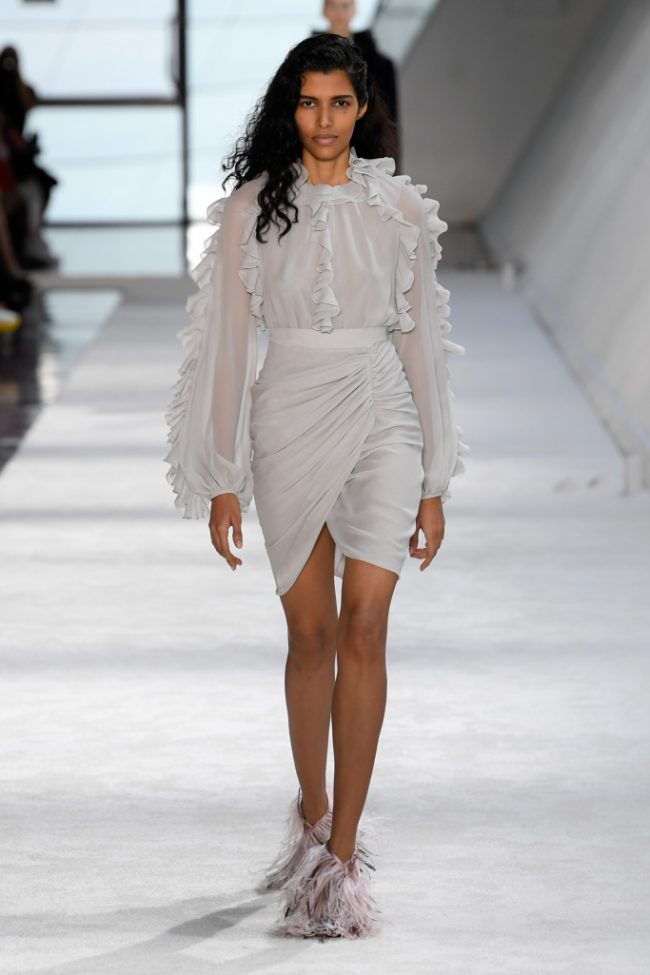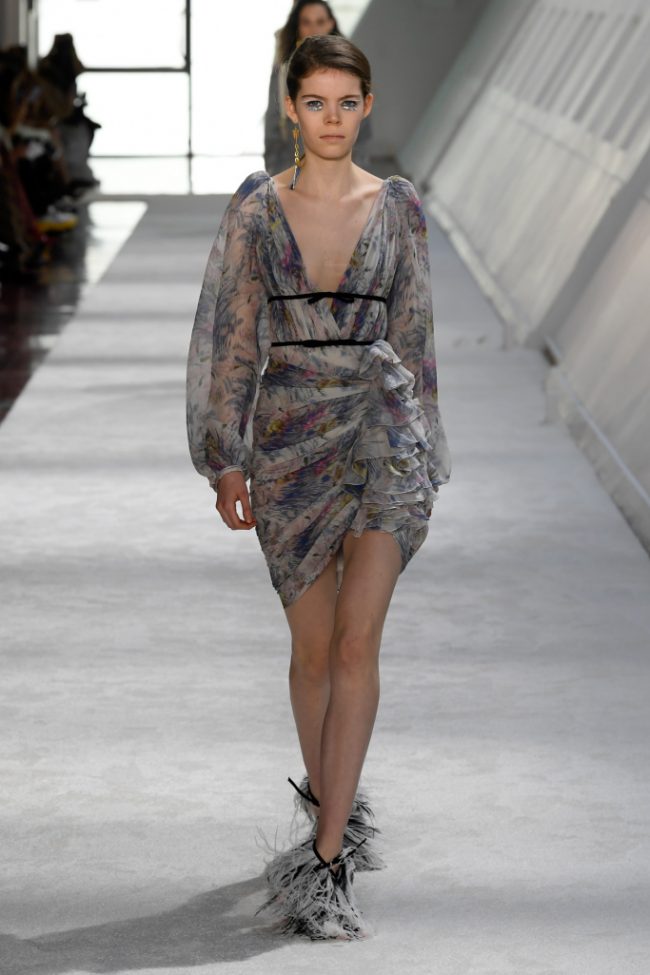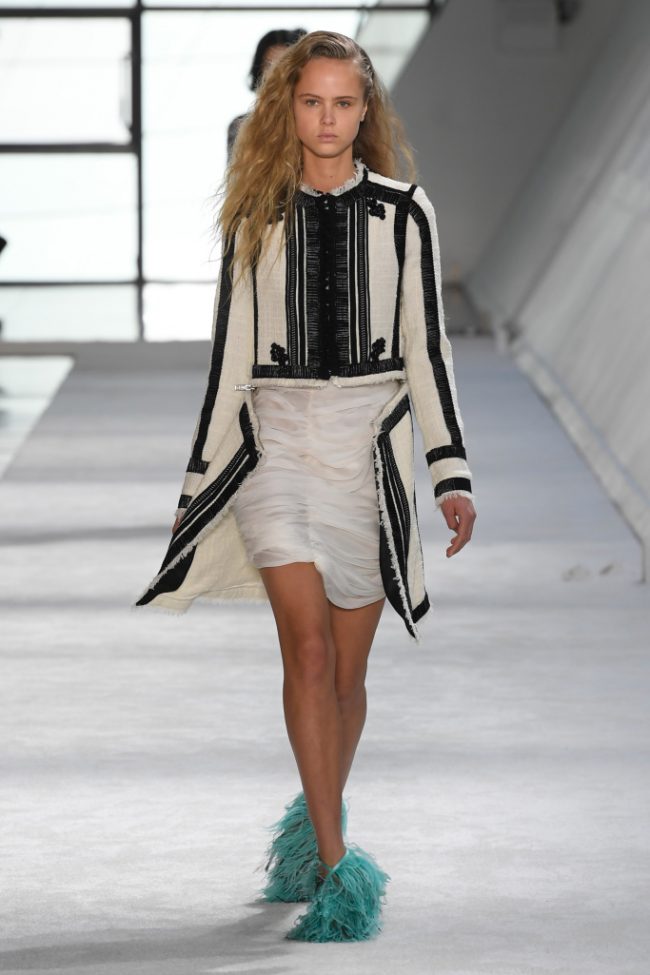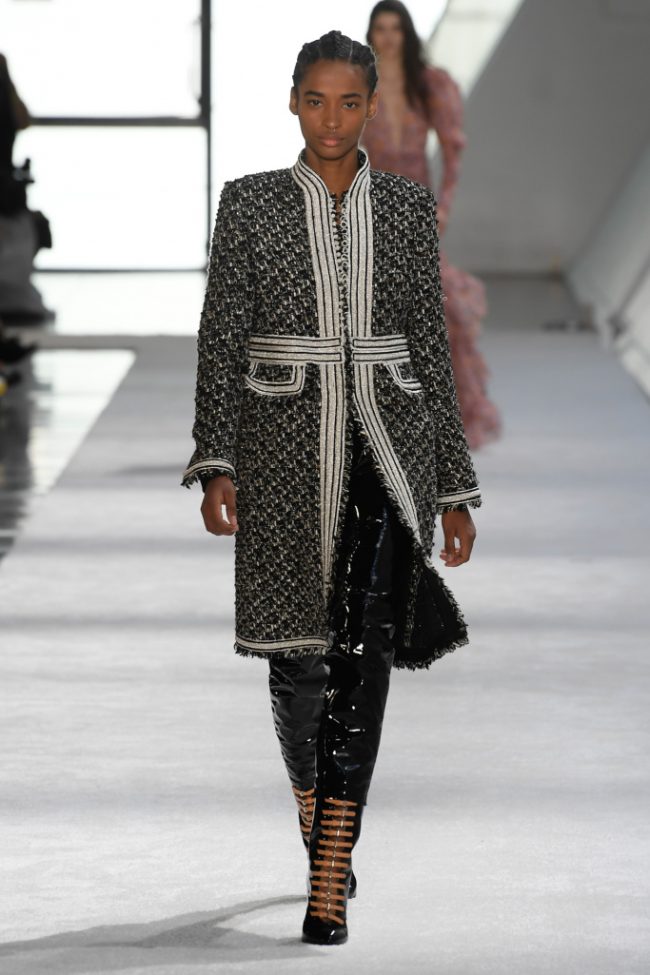 In your face kind of fashion….that's what you get from Anthony Vaccarello for Saint Laurent fall 2019 RTW.  Buckle up and enjoy the ride because these pieces have horsepower. Broad shoulders juxtaposed by micro minis, the play of proportions was just the beginning of his 80's flashback. Tuxedo dresses were another retro favorite. The oversized bow was a trend from Spring Couture and Vaccarello didn't miss the opportunity to bring it in for fall. Oh, and who can forget the day-glo light show towards the end.