PARIS Fashion Week Fall 2019 Trends Recap PART 5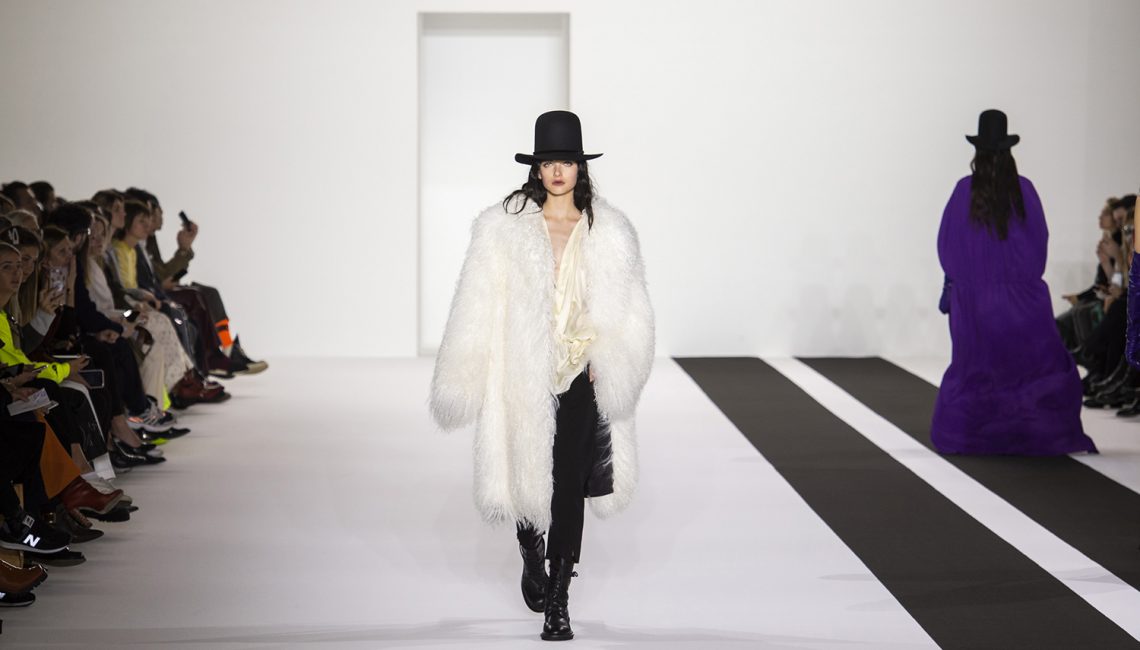 What do we love most about Paris Fashion Week Fall 2019? Well as we know, fashion is a cyclical affair and it's understandably difficult for designers to crank up their creativity on demand to churn out fresh new collections season after season. That being said, the fall season of collections, under the Paris umbrella, has defied all odds. What has set this city apart, in our minds, is that designers have consistently delivered refreshed takes on familiar silhouettes; and that's where creativity and art in fashion shines its brightest!
Looks fit for a princess but isn't that what you'd expect from Jenny Packham– after all she is one of the duchesses' favorite designers. Packham's fall 2019 RTW was directed at the girl who wants and needs special occasion pieces. Beautiful, whisper like chiffon dresses trimmed in marabou feathers had a breathless charm.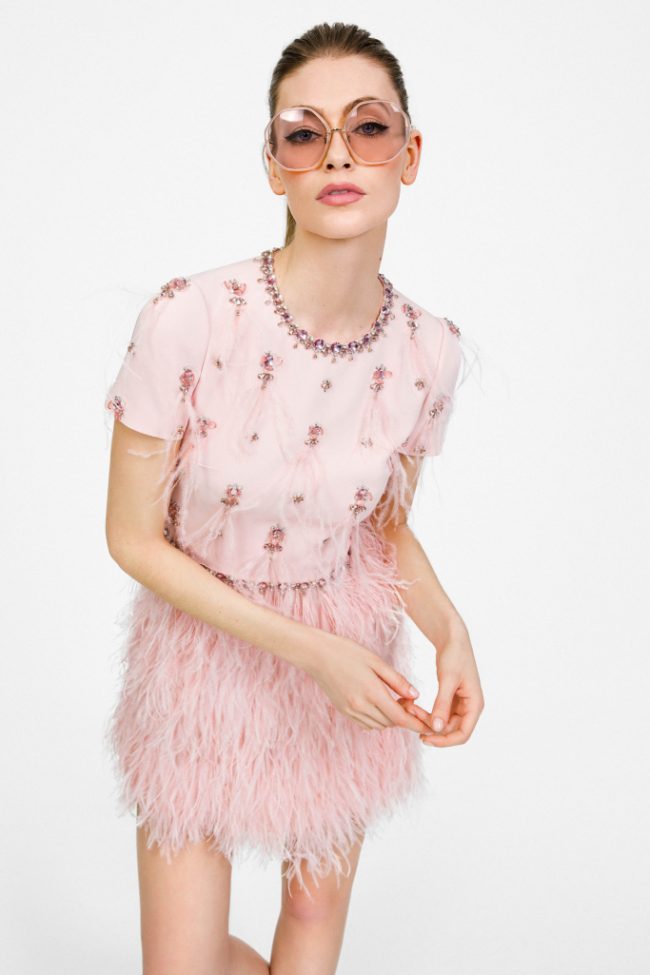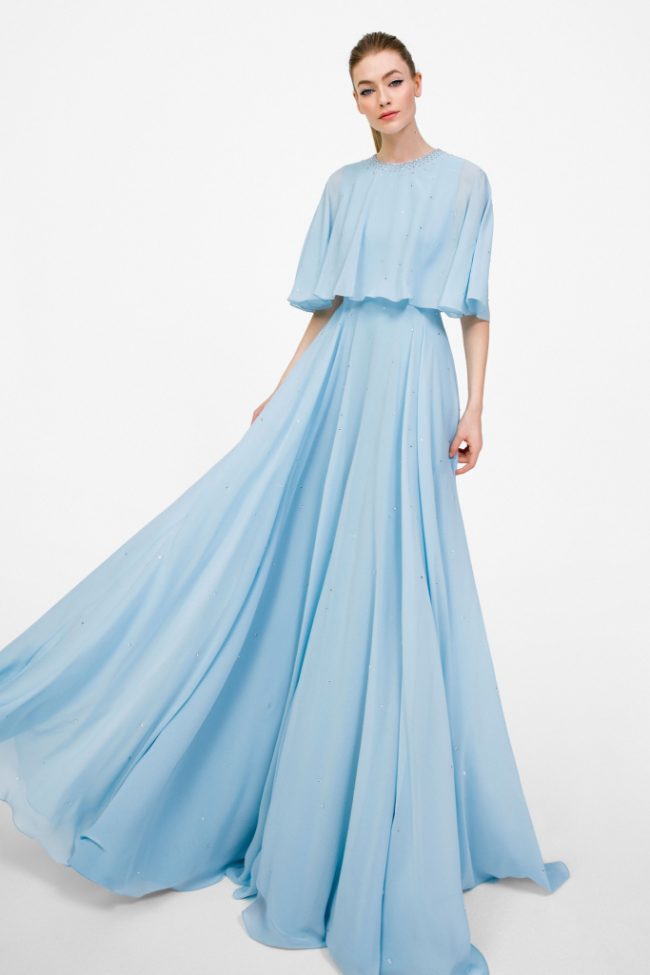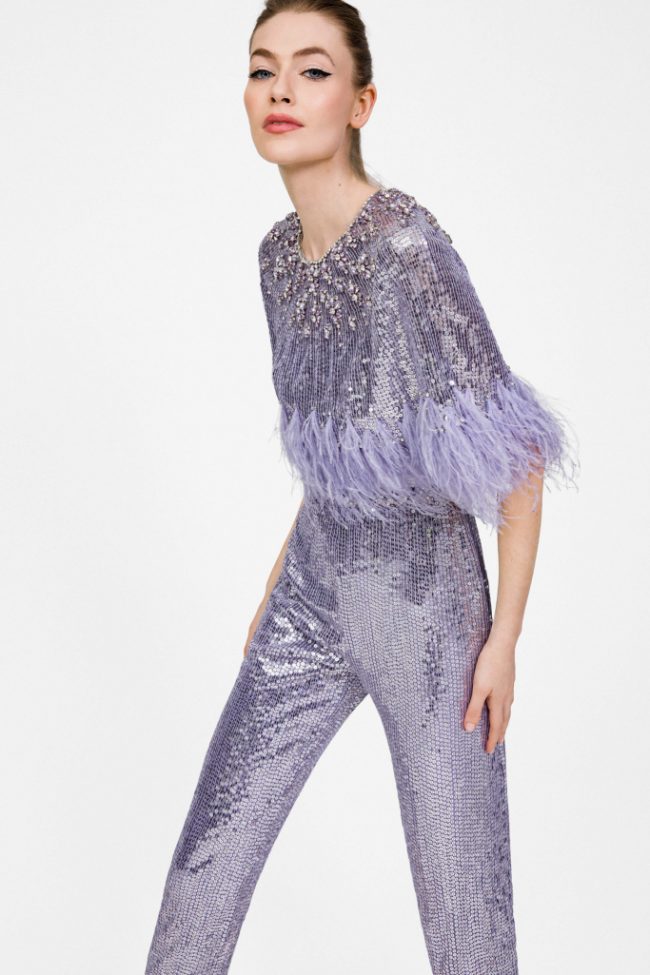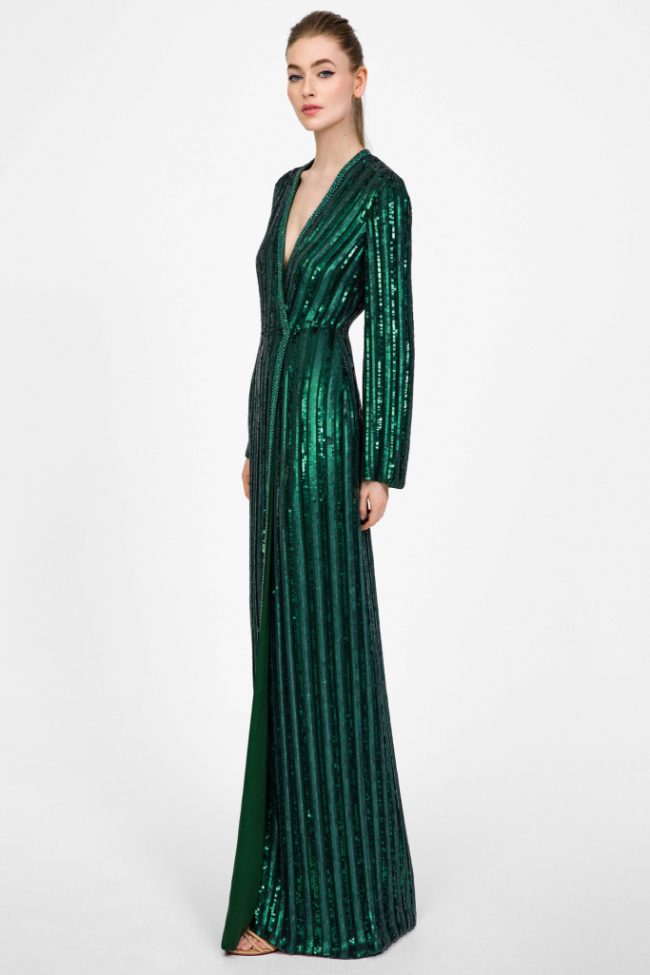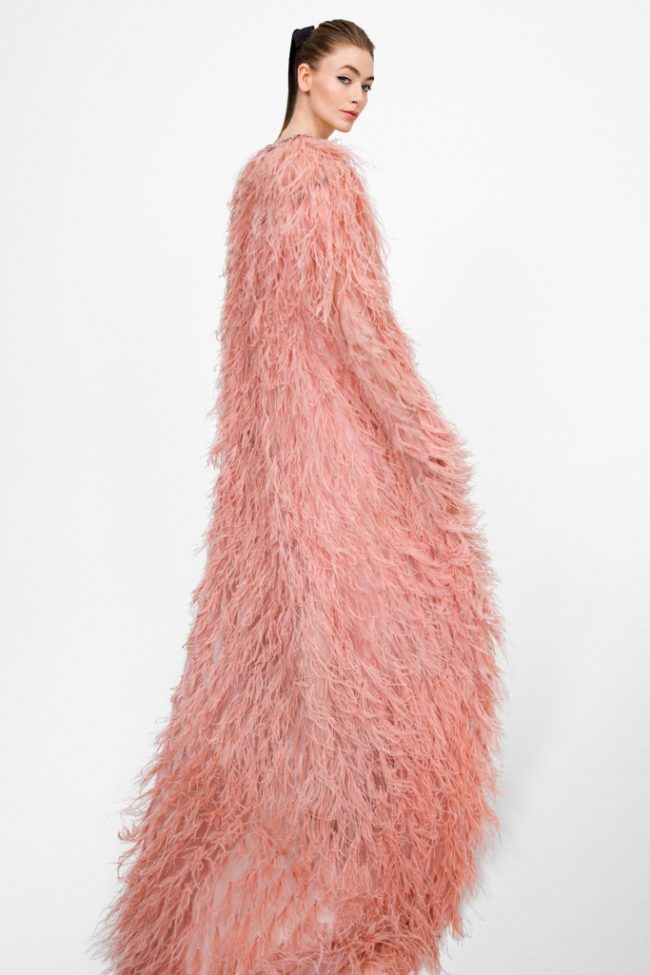 A glamorized reimagined tribal flair, that's how we would summarize the Manish Arora fall 2019 collection A fun varsity jacket with Technicolor, dreamlike water colored fur sleeves with milky white lamb front and back made nice eye candy at Arora's fall 2019 RTW show. Cotton candy looking long haired furs in light pastels were a main theme in trims and coats.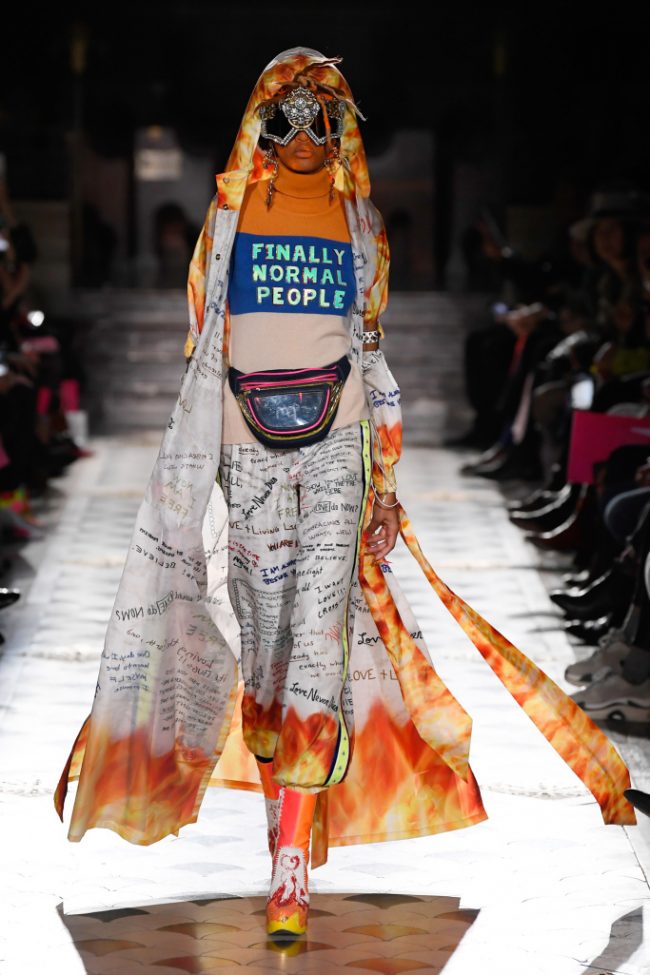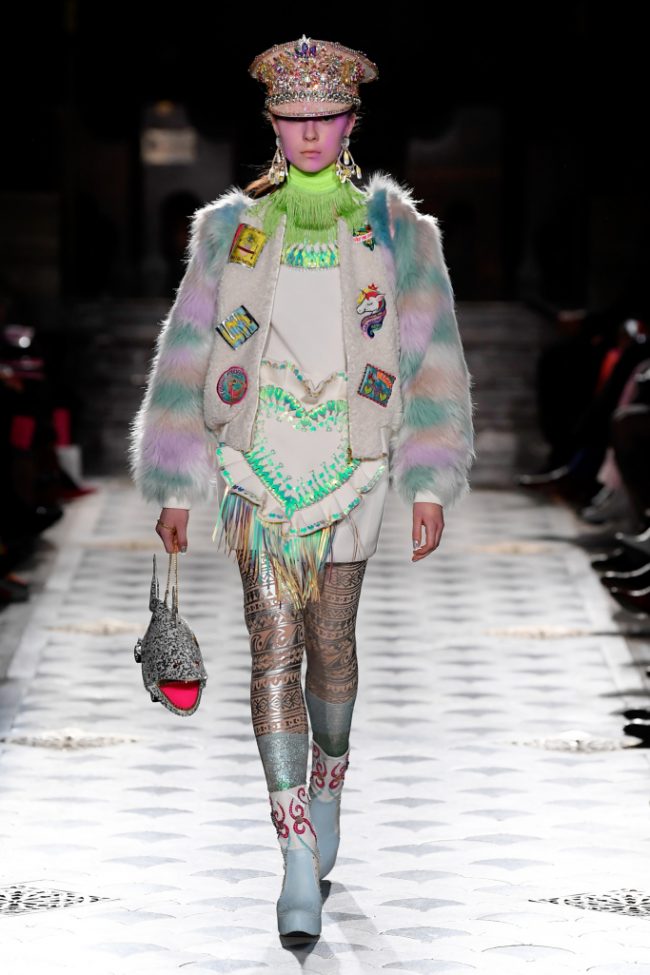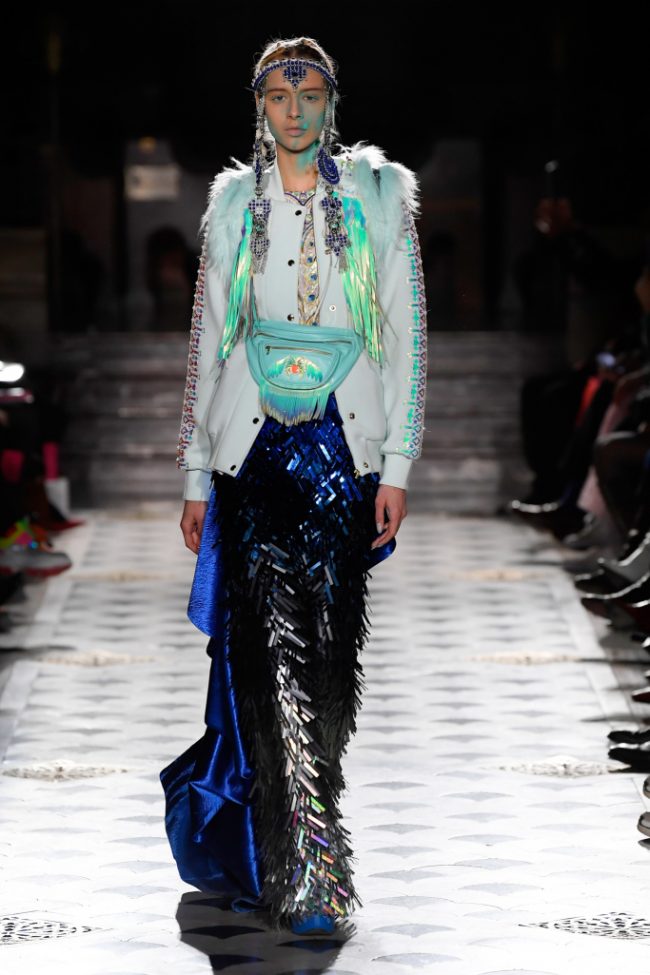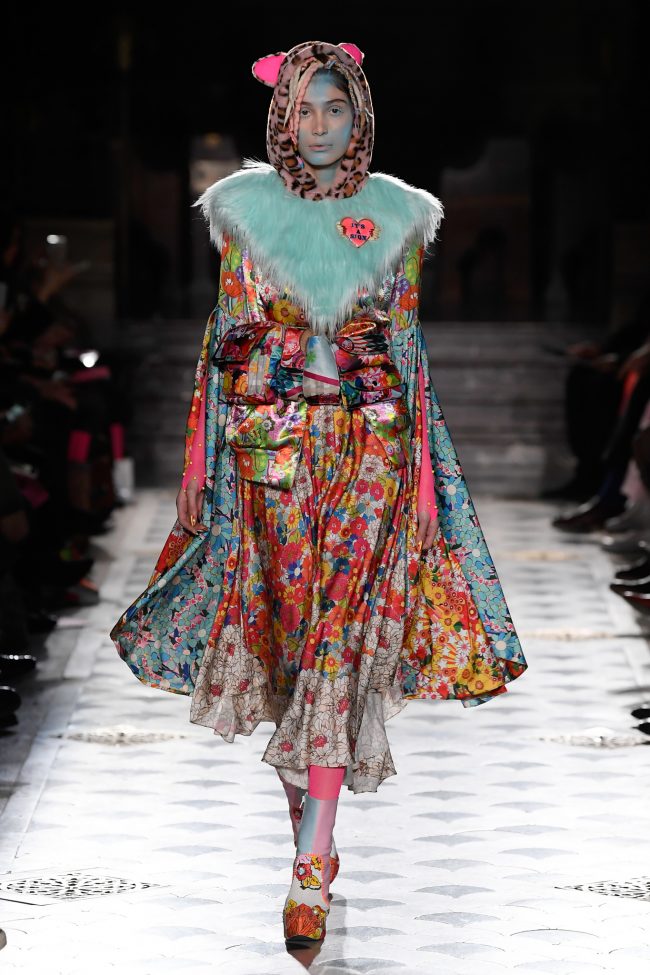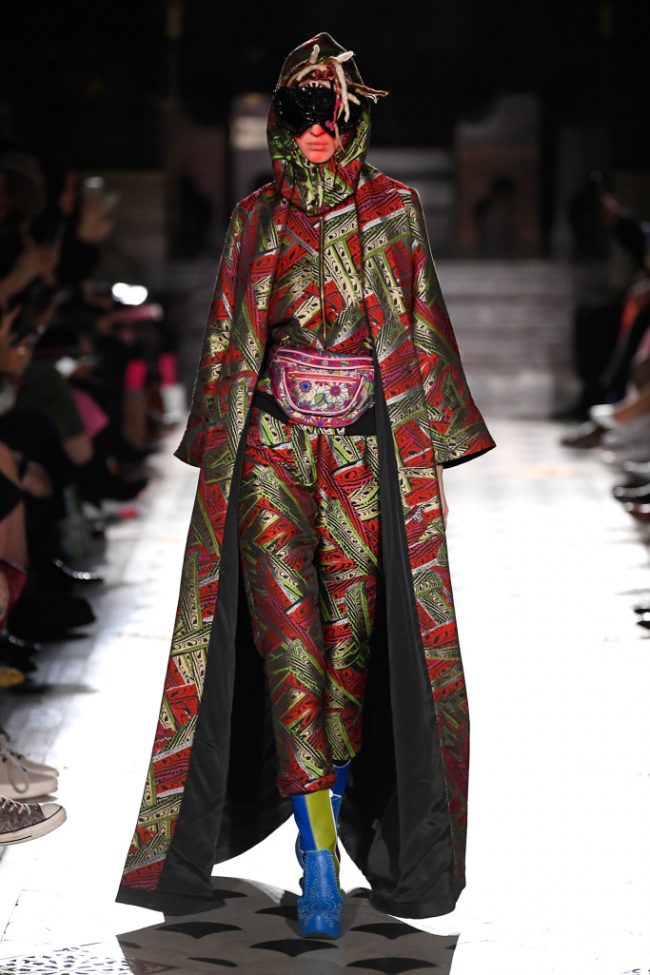 Sébastien Meunier's fall 2019 RTW collection for Ann Demeulemeester was made up largely of loose fitting trousers, blouses, and tent dresses all made of silky satin. An ease and gracefulness ensued and gave us room to breathe in this fast paced fashion market. But it was the black and white curly lamb coats in various silhouettes that made the show magic. The fur glistened like it had been treated with a shine spray.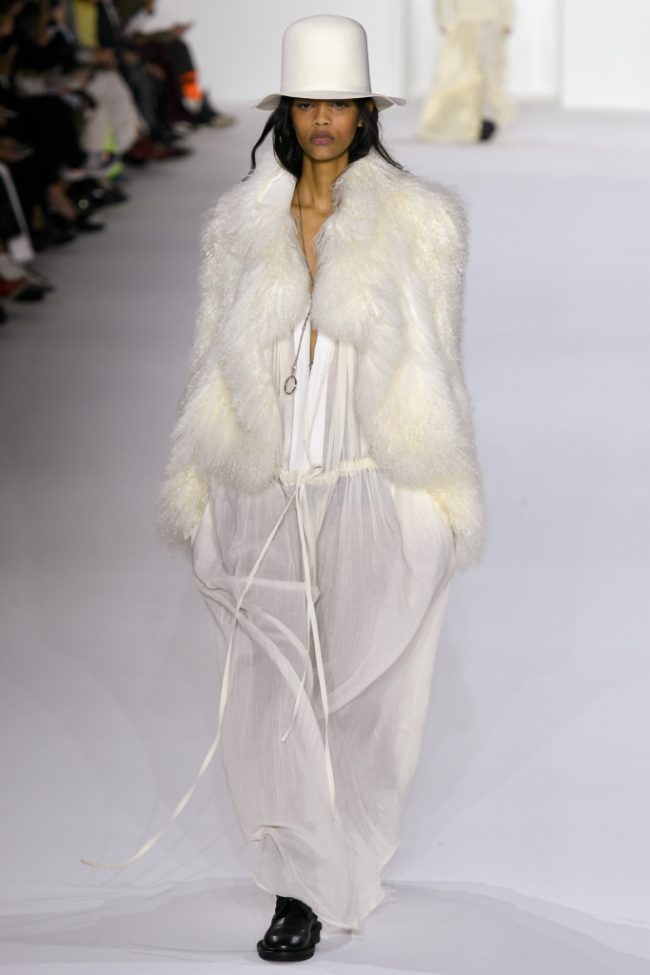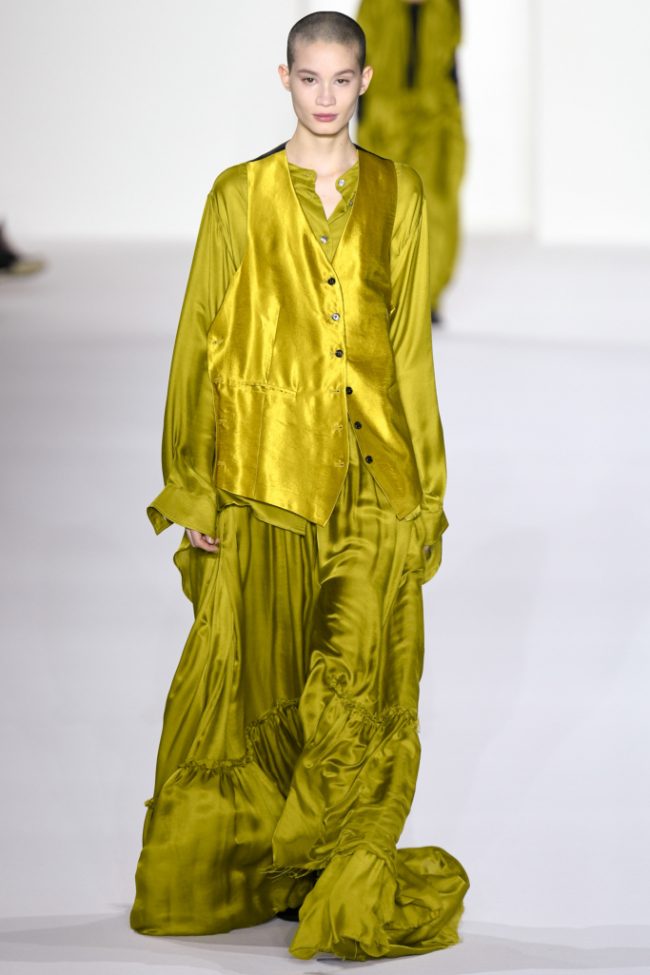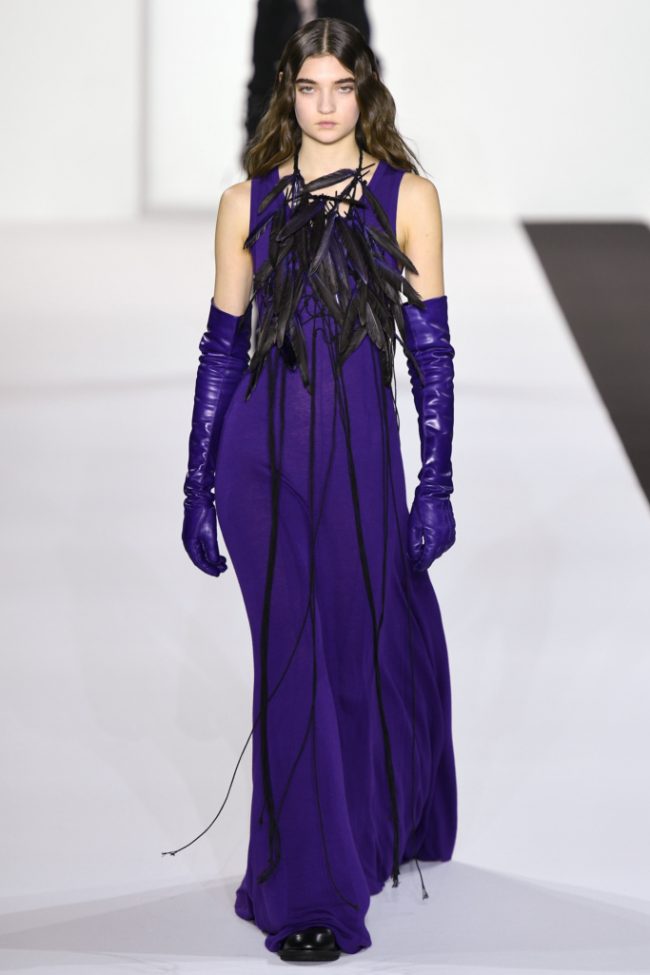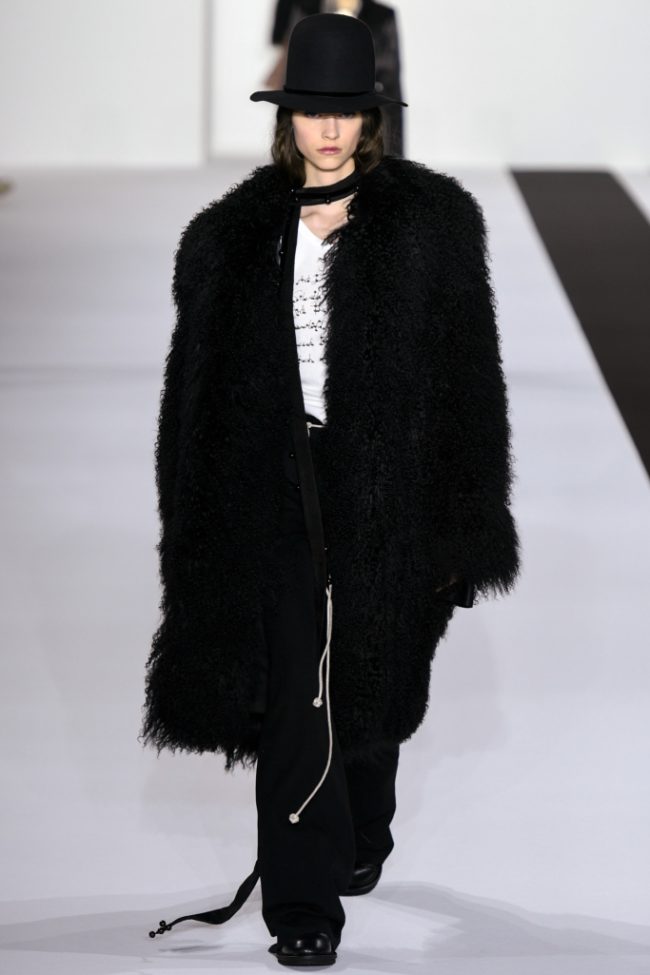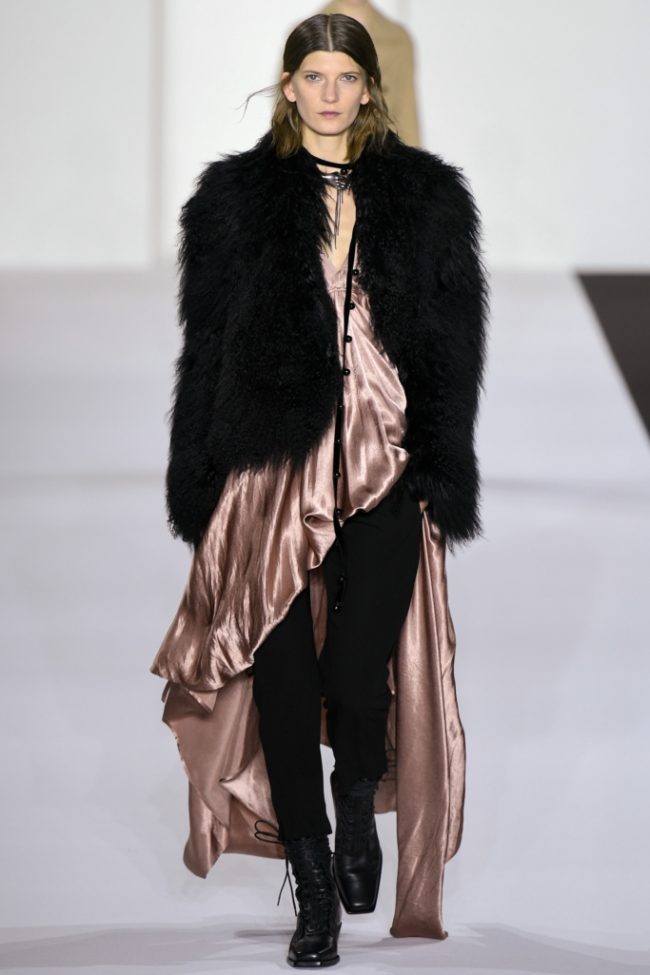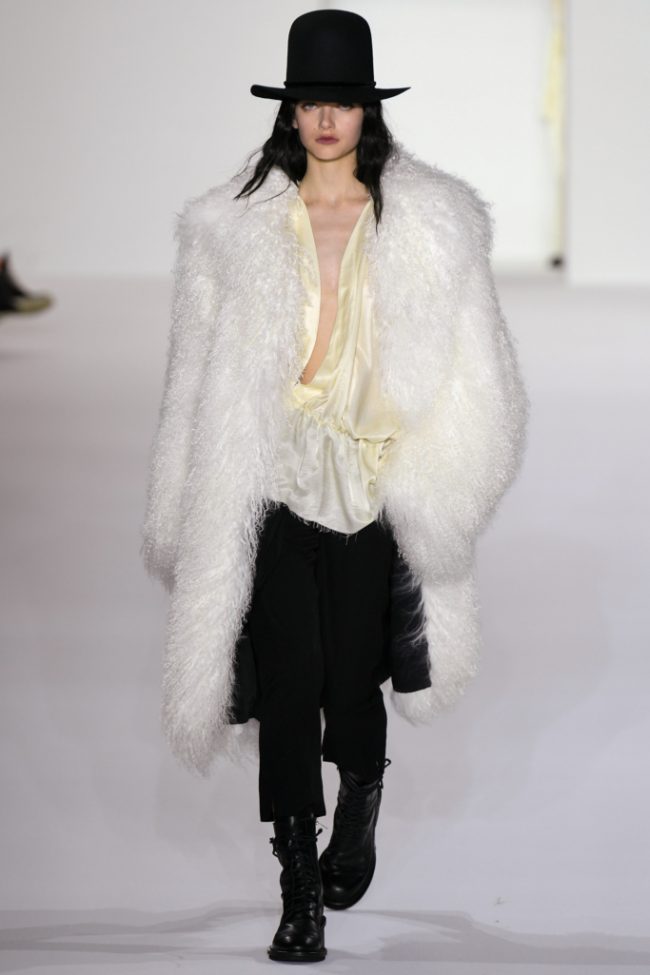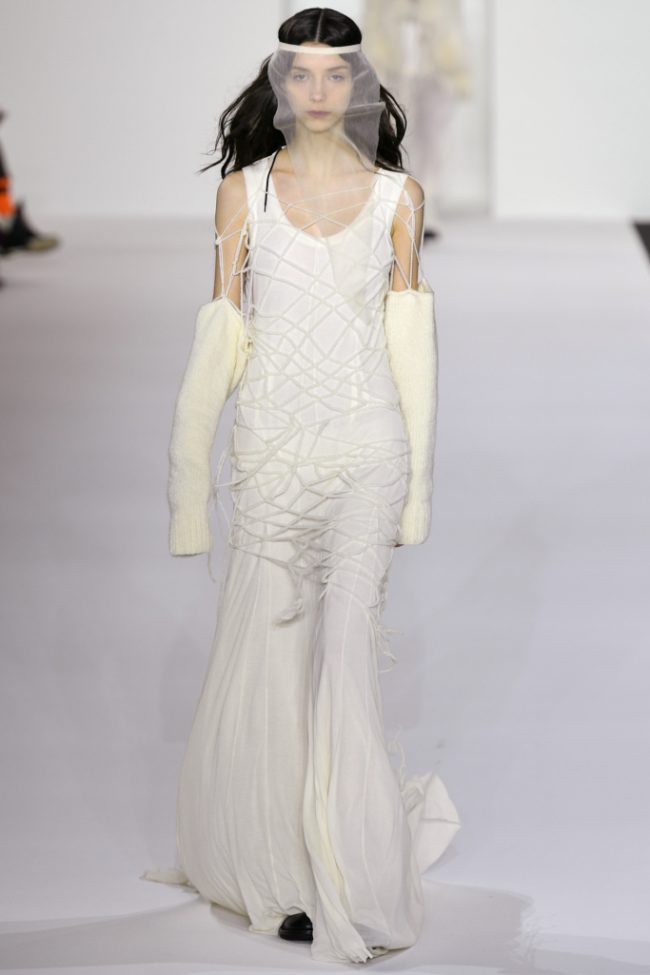 A teddy bear brown fur jacket was just the right size-not too big and not too small in The Kooples' fall 2019 RTW fall fashion show.  Sprinkled in the mix were youthful micro minis, sexy and fitted blouses, and some strong dresses. A black fur moto jacket popped up and stole the show.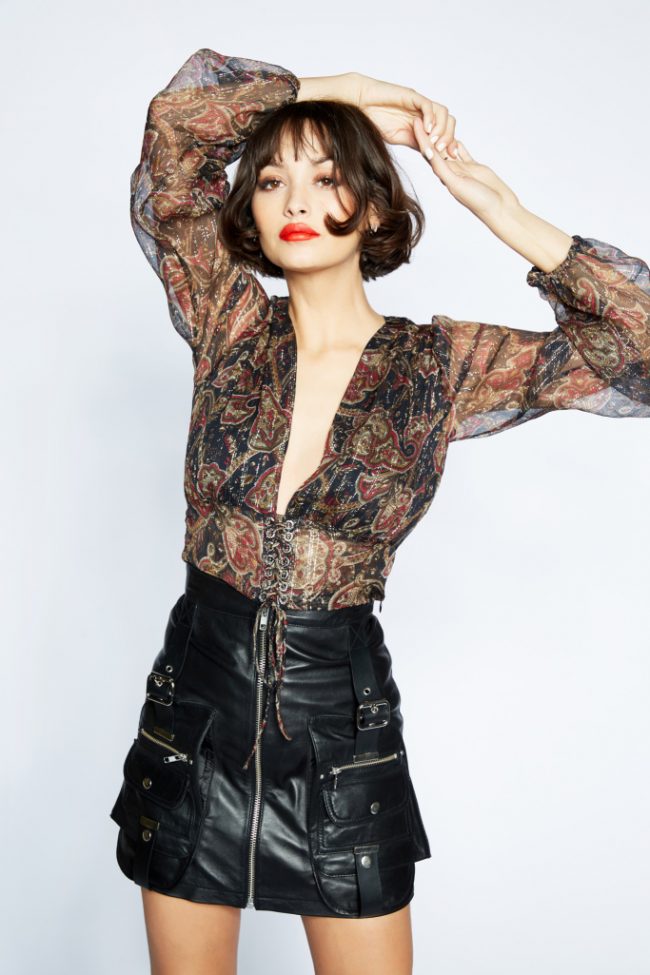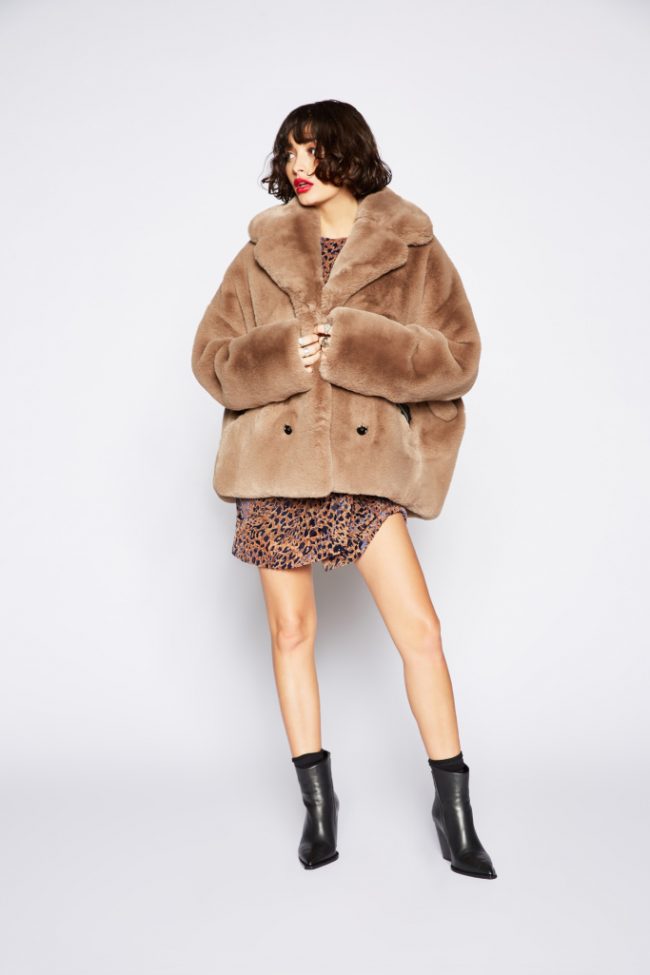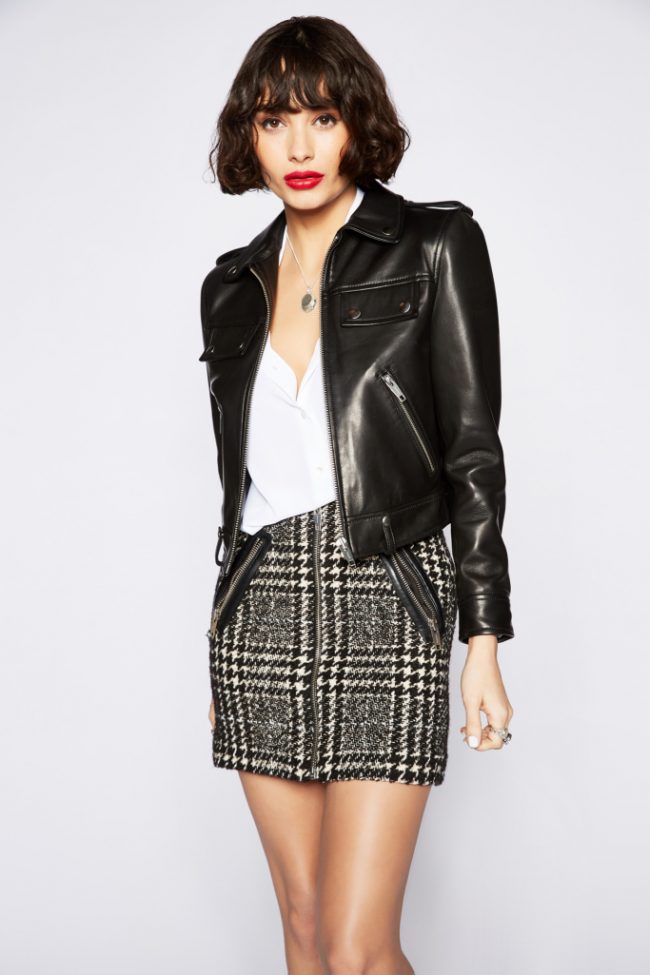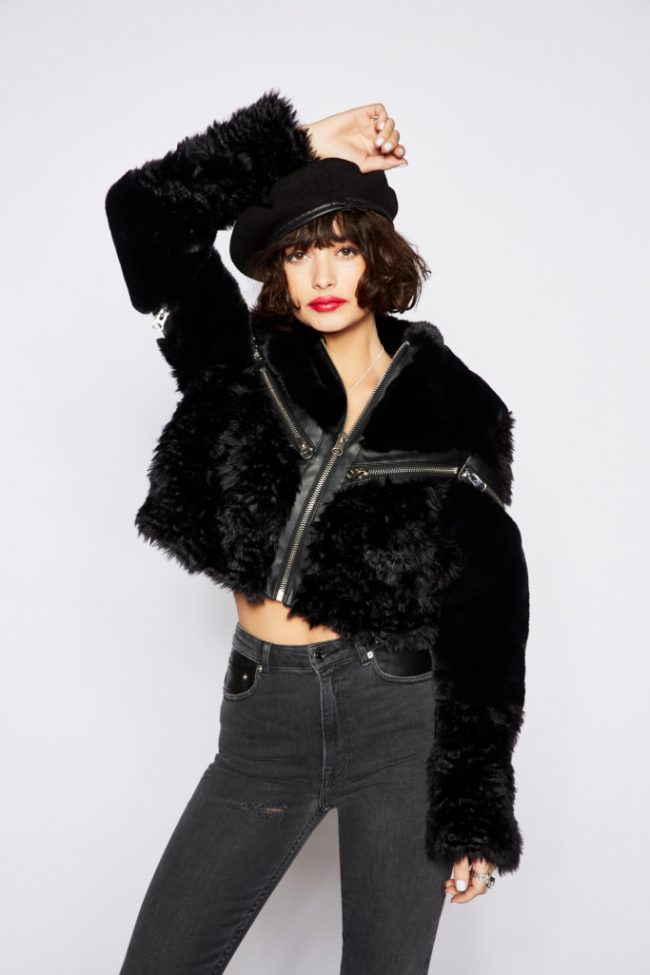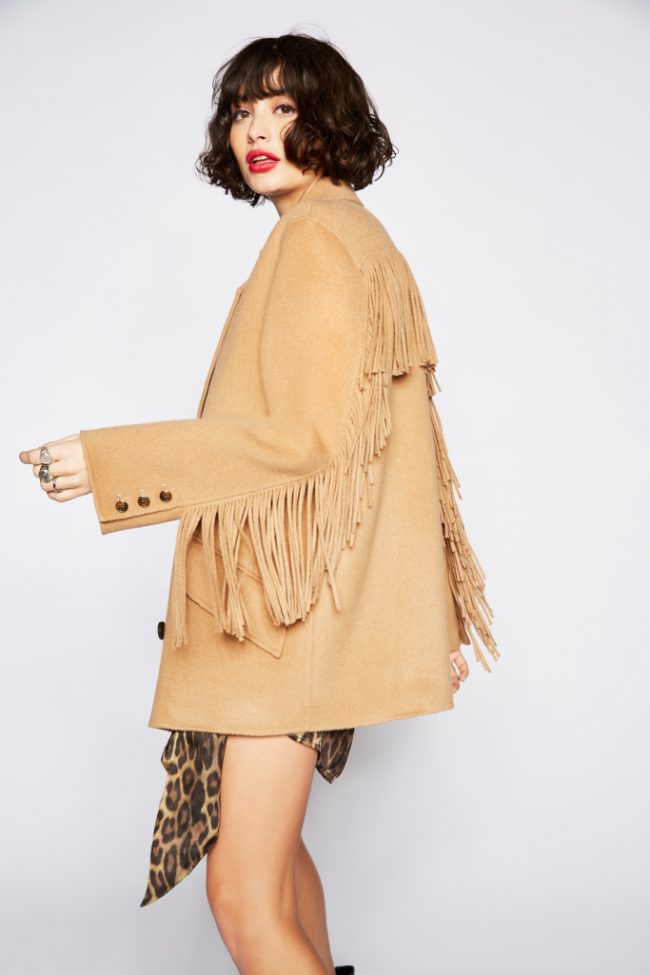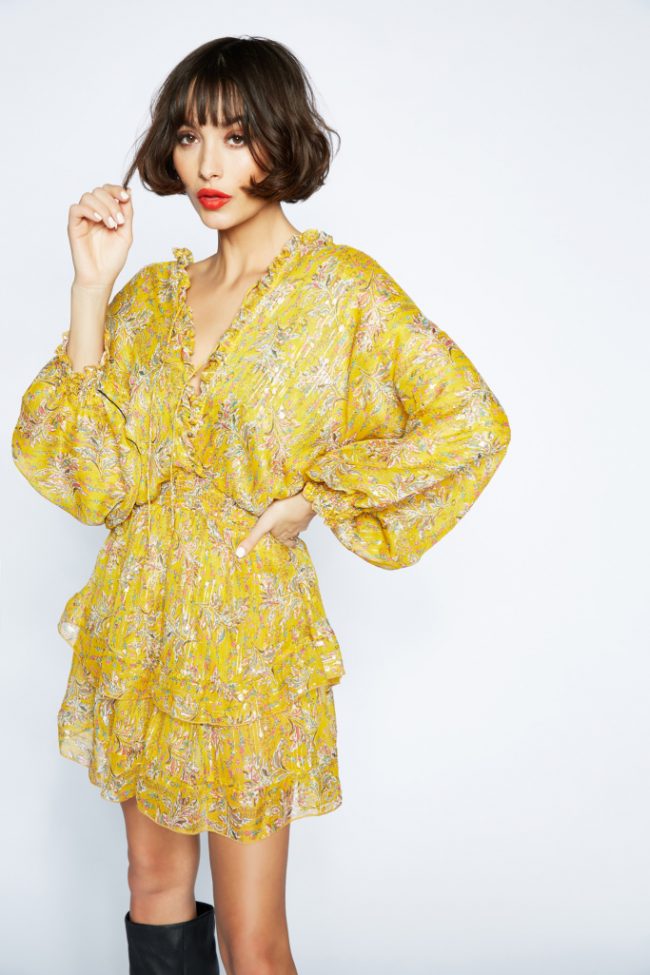 Hard core fashion was on parade at Alexander McQueen's fall 2019 show. Once you shielded the children's eyes from the leather collars, chaines, and studded corset belts, you found fabulous fashion lying beneath. Lead designer Sarah Burton flaunted her ability to craft impeccable designs using many textiles including leather in structured yet extremely fluid and refreshing ways.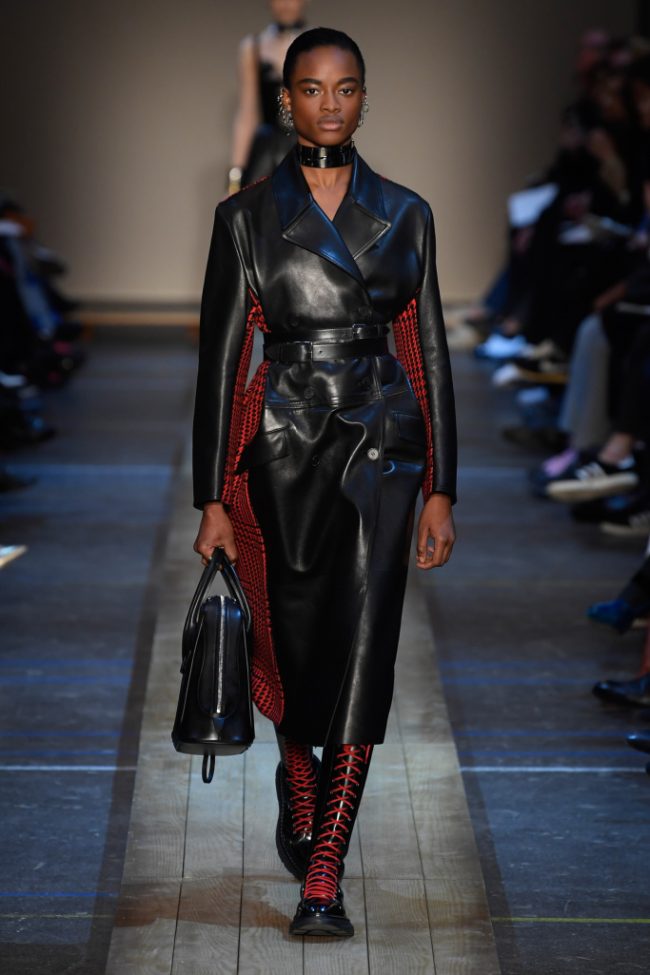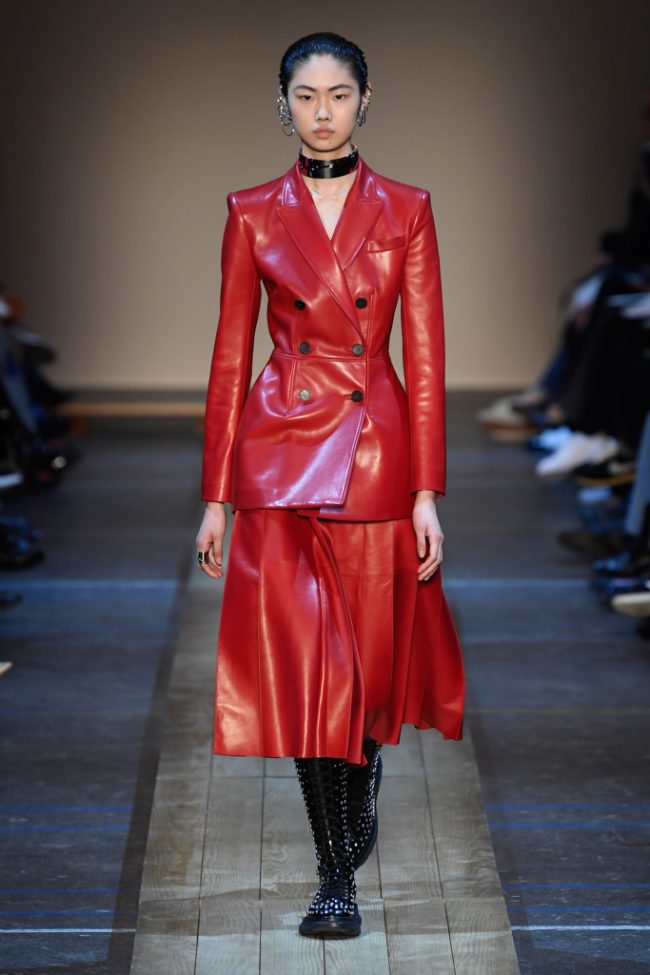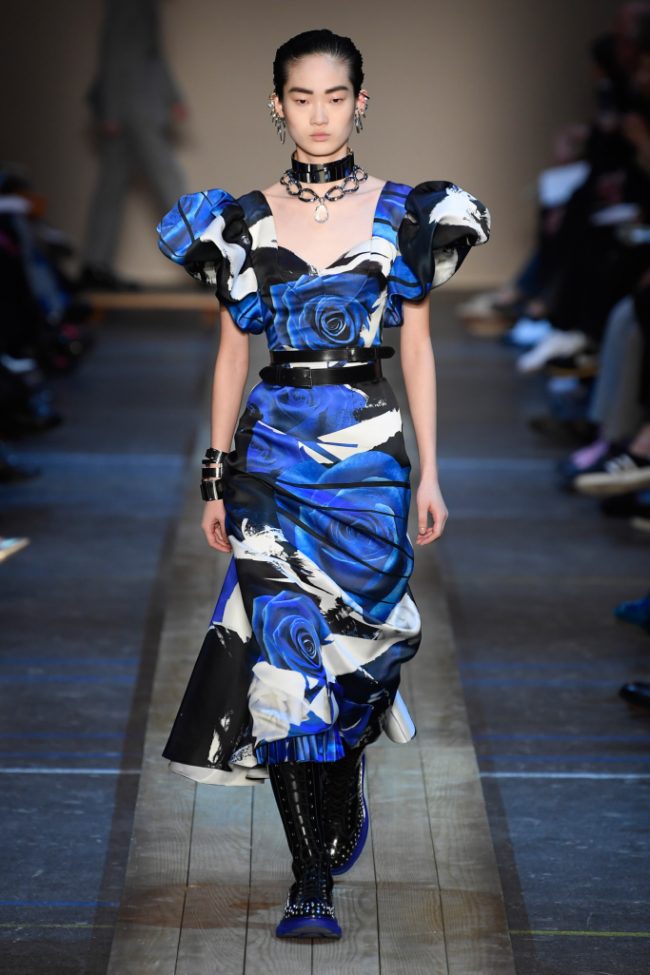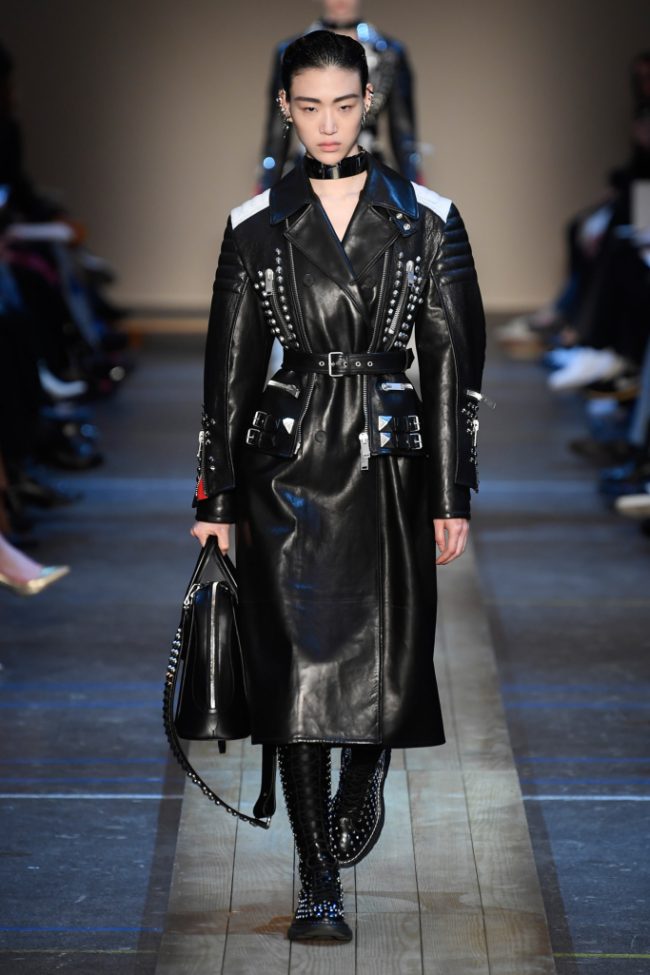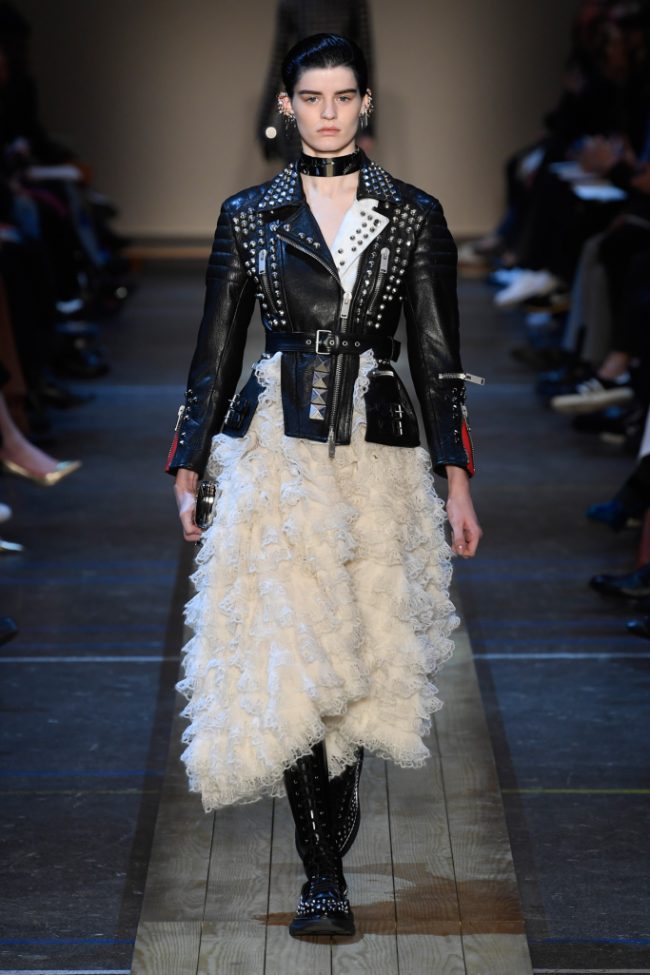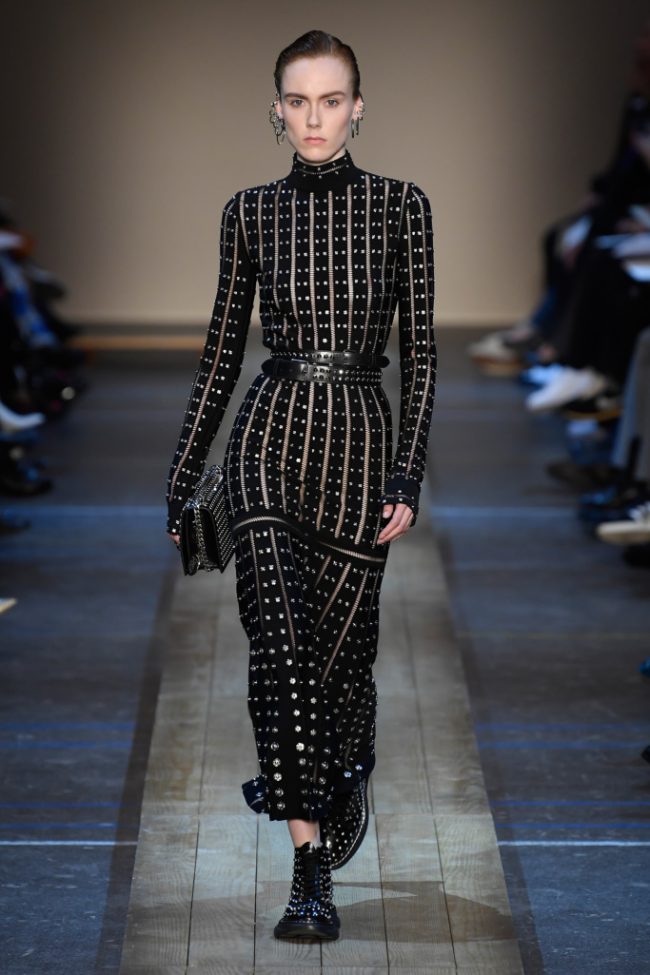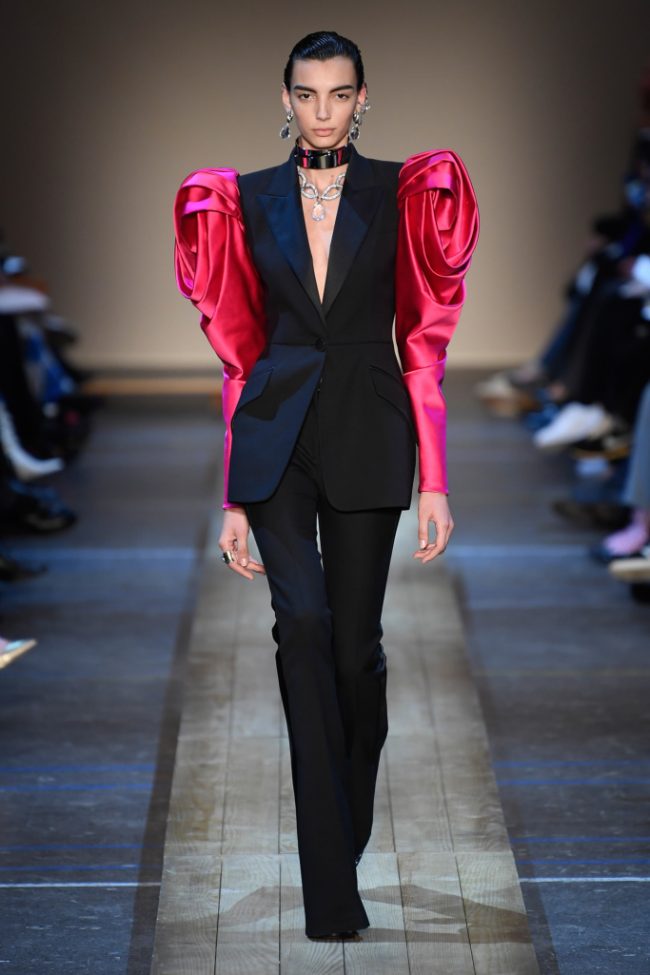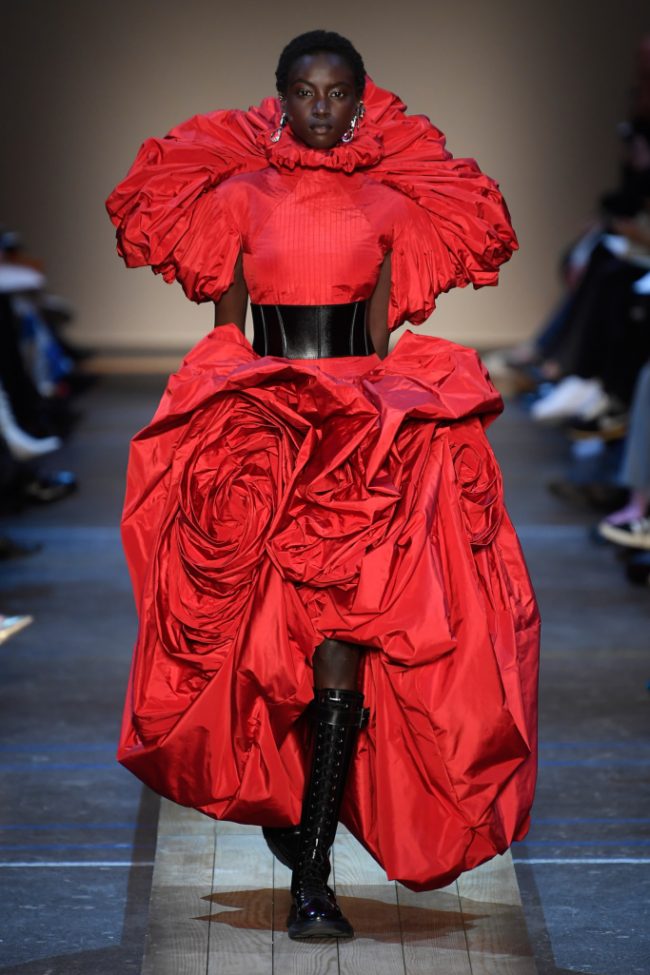 Wang Chen Tsai-Hsia for Shiatzy Chen showed us how great red fur can be! Cherry red dyed curly lamb linings for a cute red nylon jacket and a red quilted cape each made choosing a fall 2019 outerwear piece simple. The RTW in the collection highlighted his signature attention detail which is on par with couture.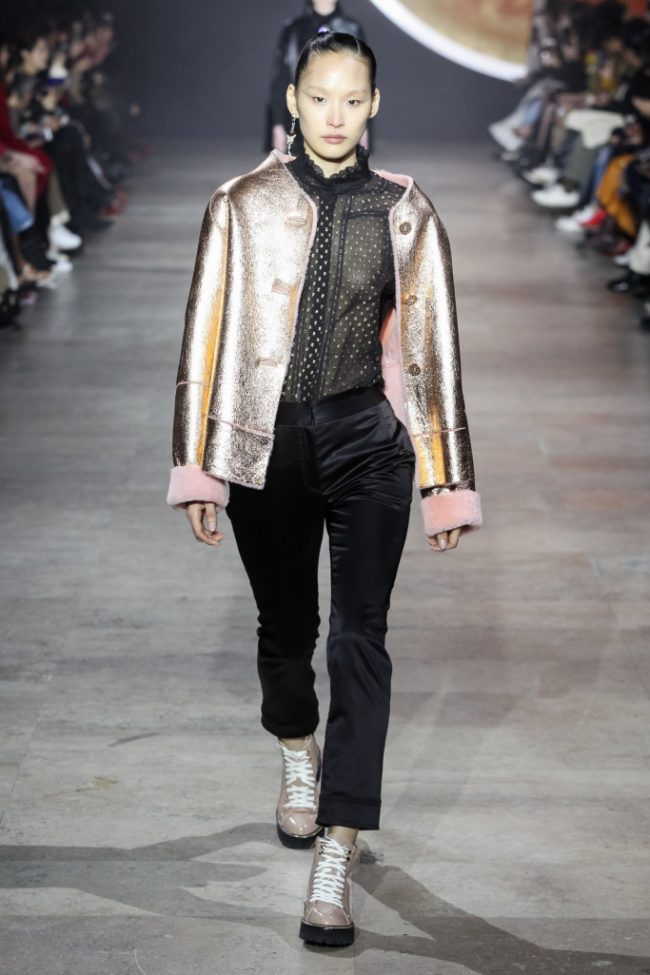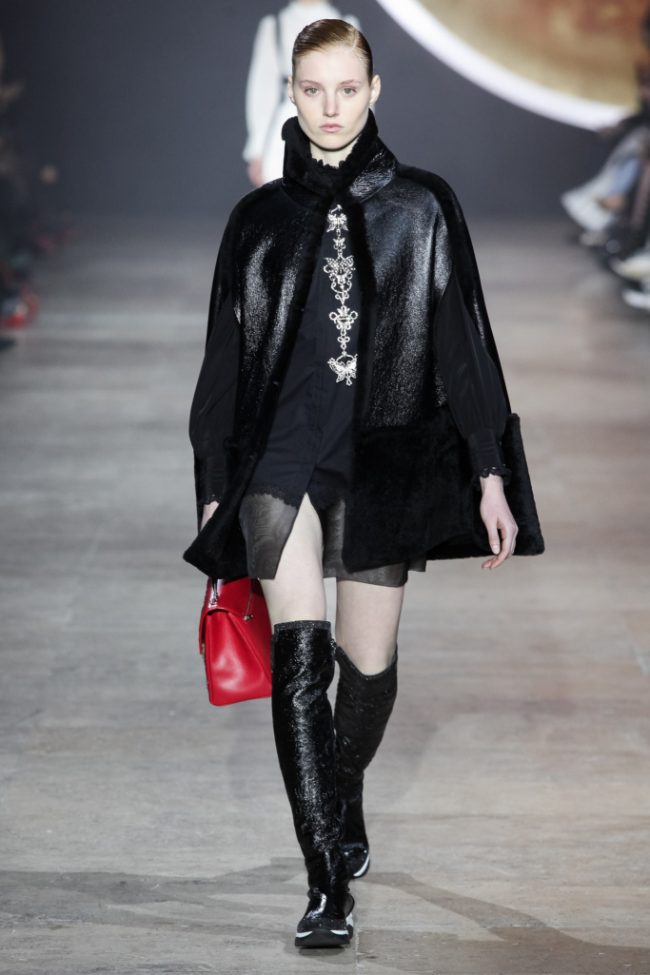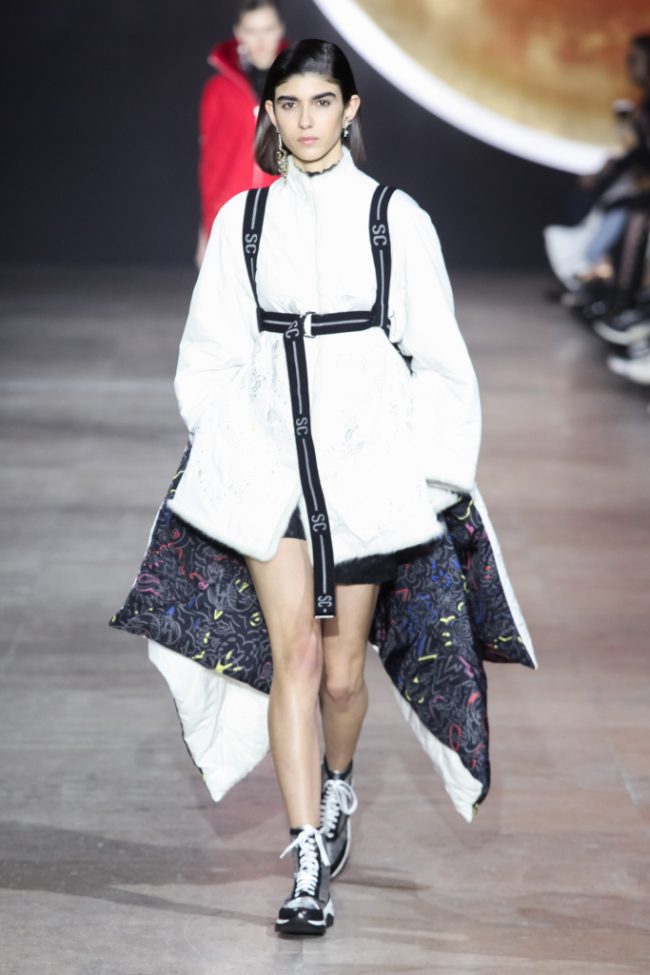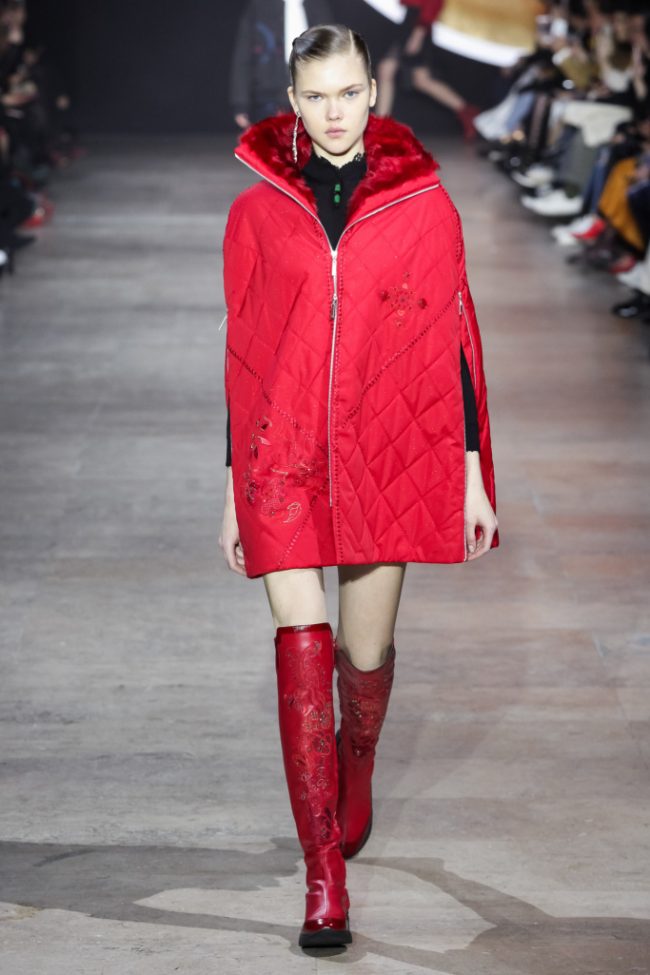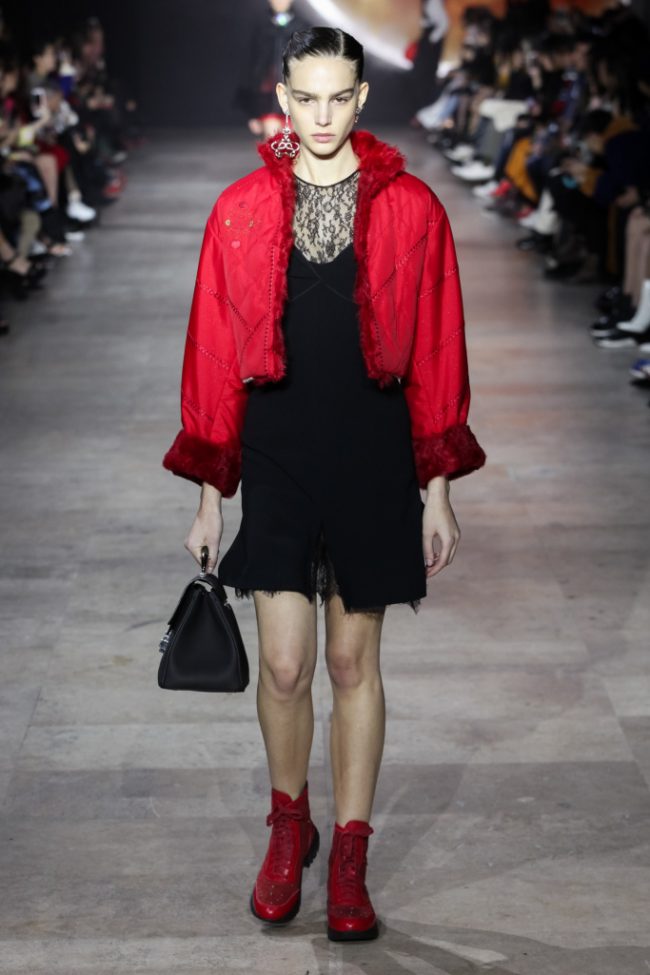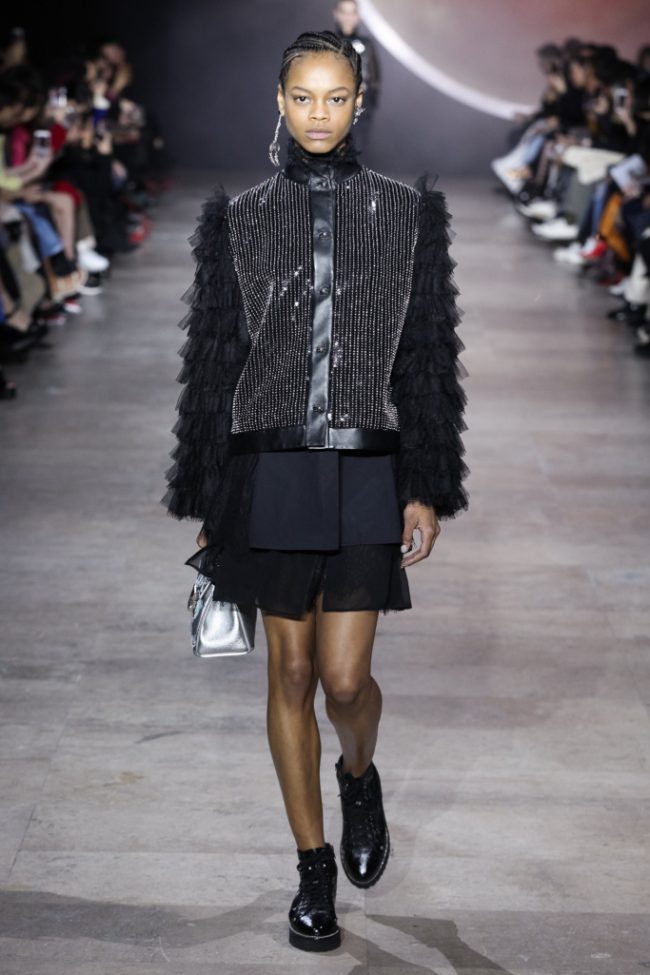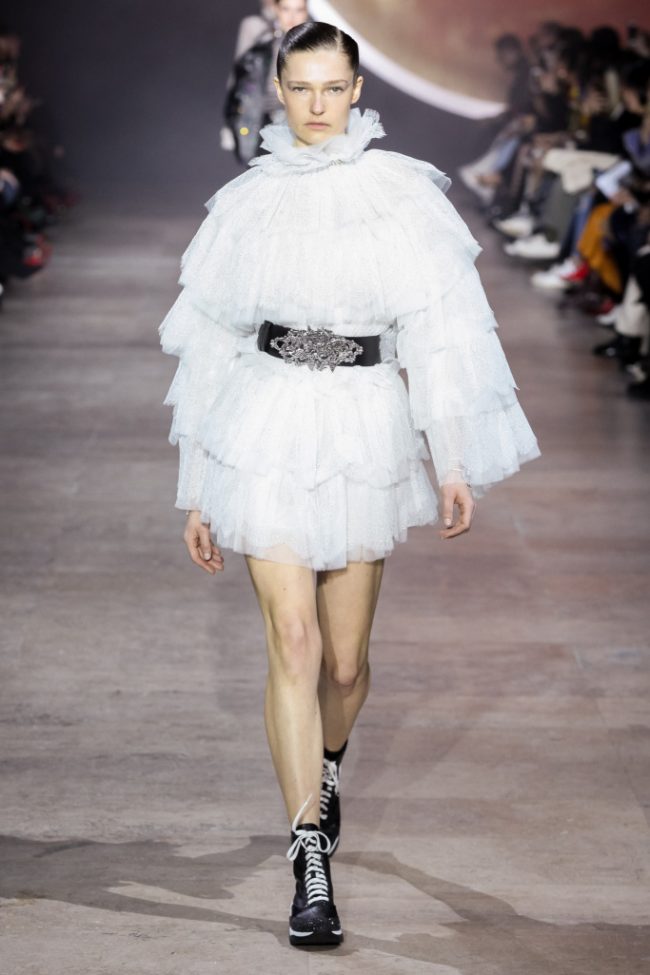 Jun Takahashi for Undercover gave elegant, long coats the fur trim touch and was it delightful. The RTW Fall 2019 collection had an antique feel with dusty brown fur and sepia colored tulle. Swinging the pendulum to the far left, modern, boxy puffer coats were a nice contrast.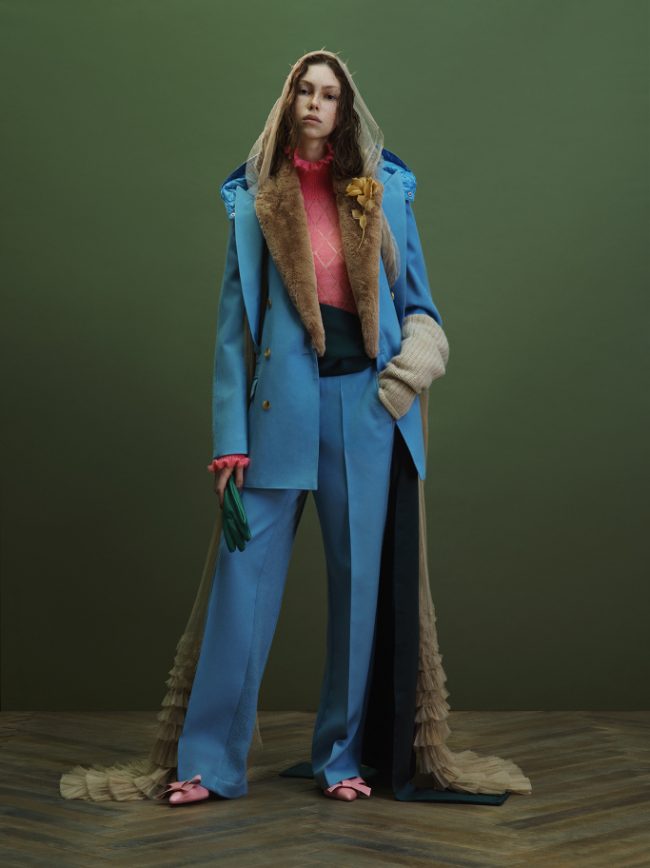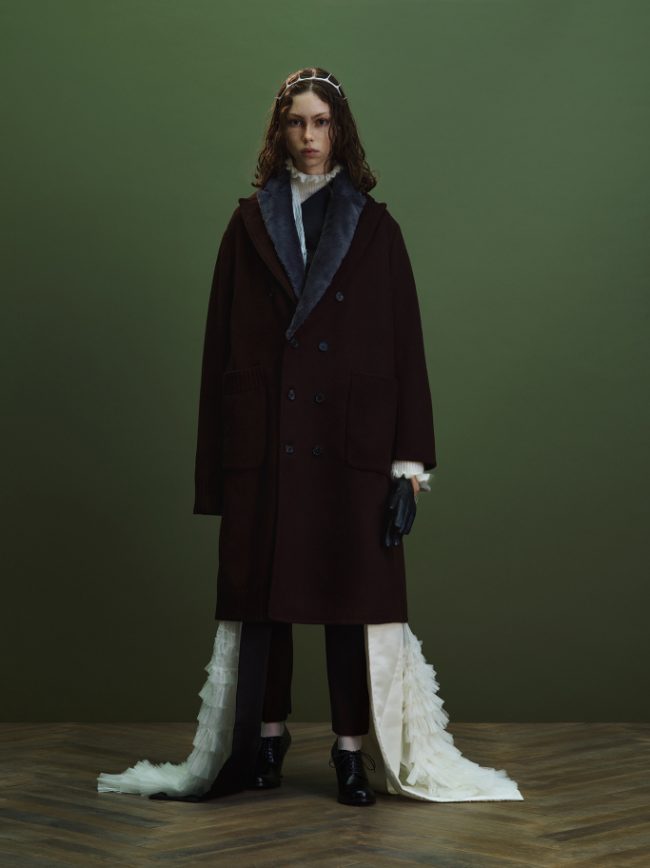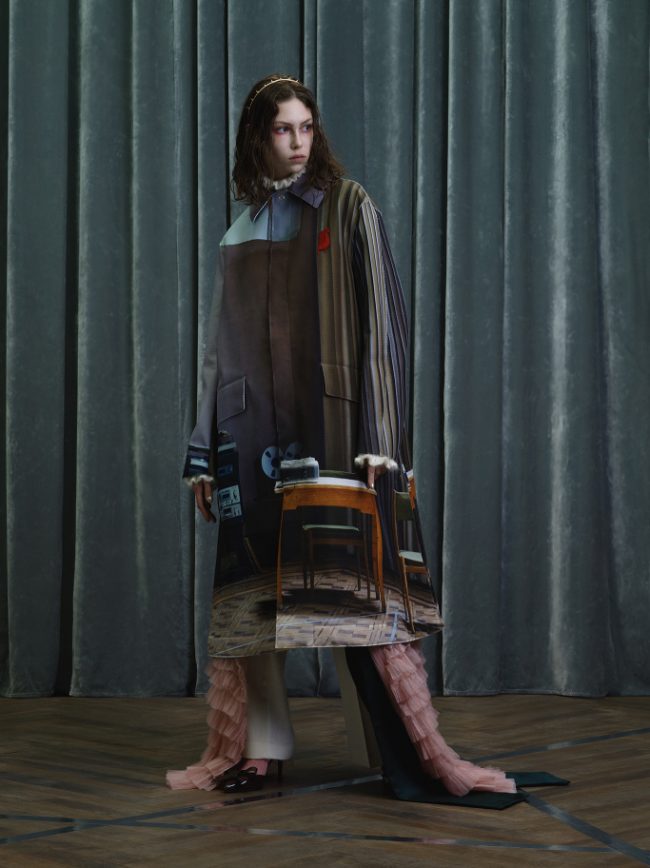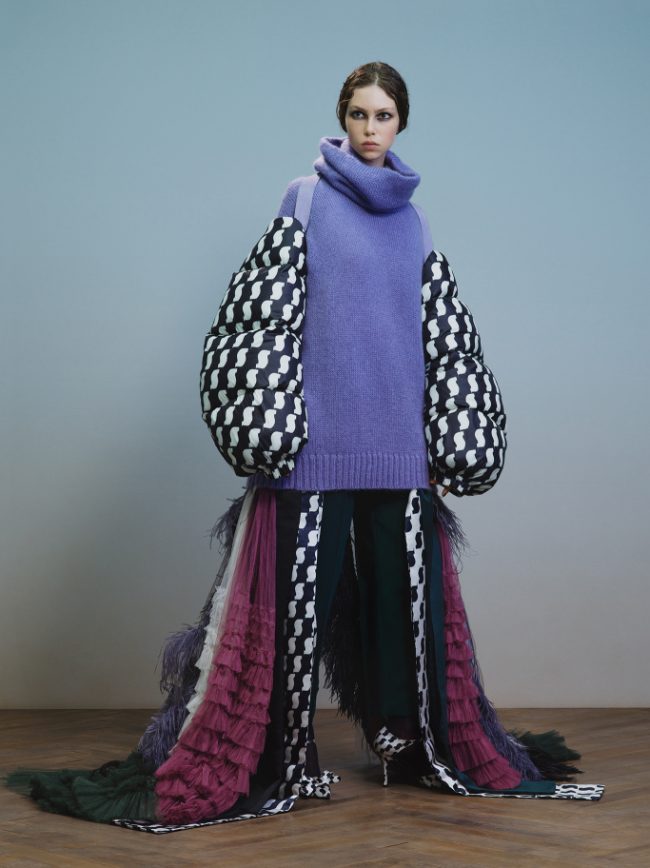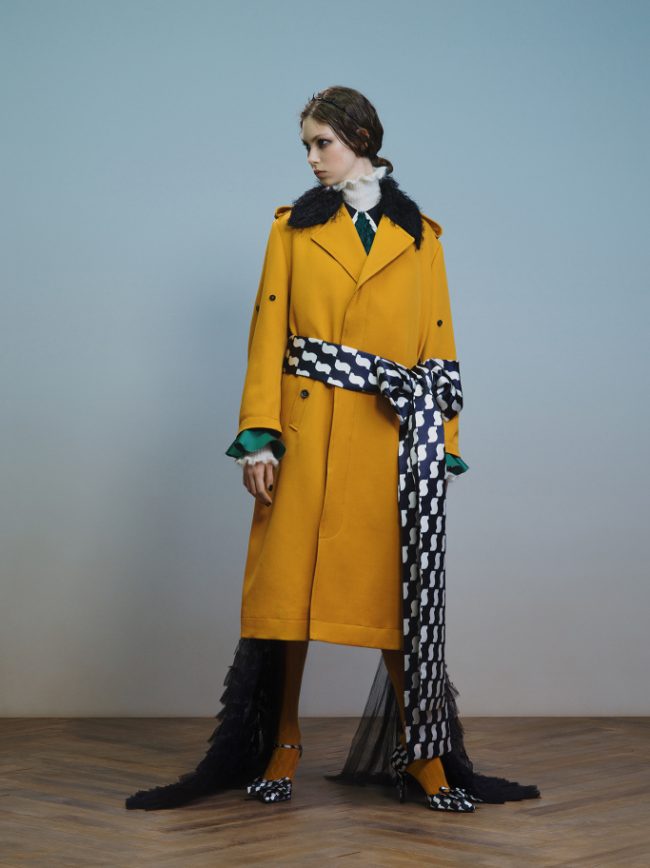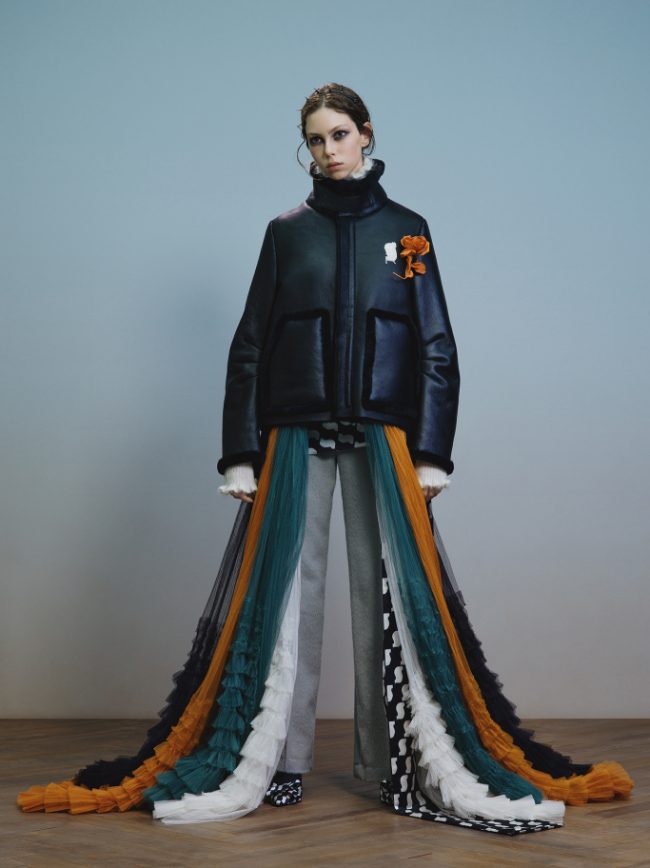 A wine colored shearling swing jacket was everything at Martin Grant's 2019 RTW collection for fall. Gorgeous black sequin was used for jumpsuits and dresses and made for a festive, elegant feel. Statement daywear in bold plaid pantsuits and structured coats freshened up this option for fall.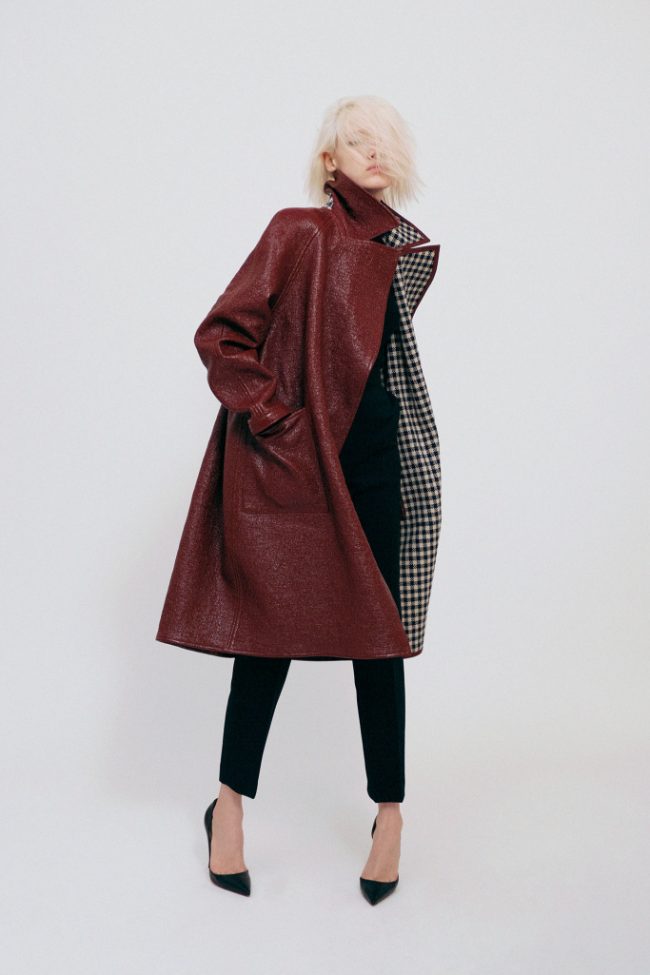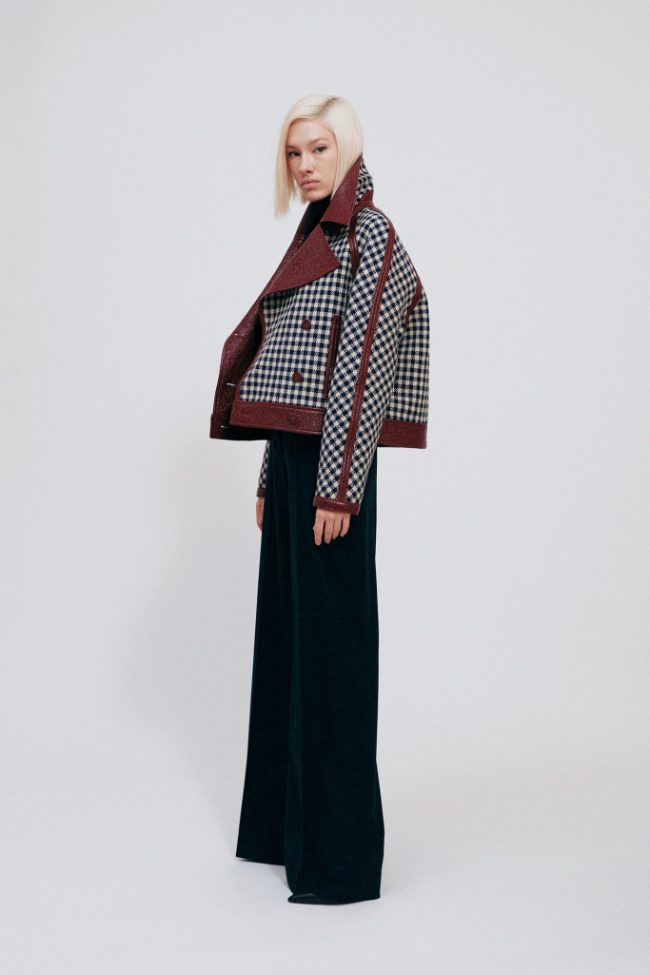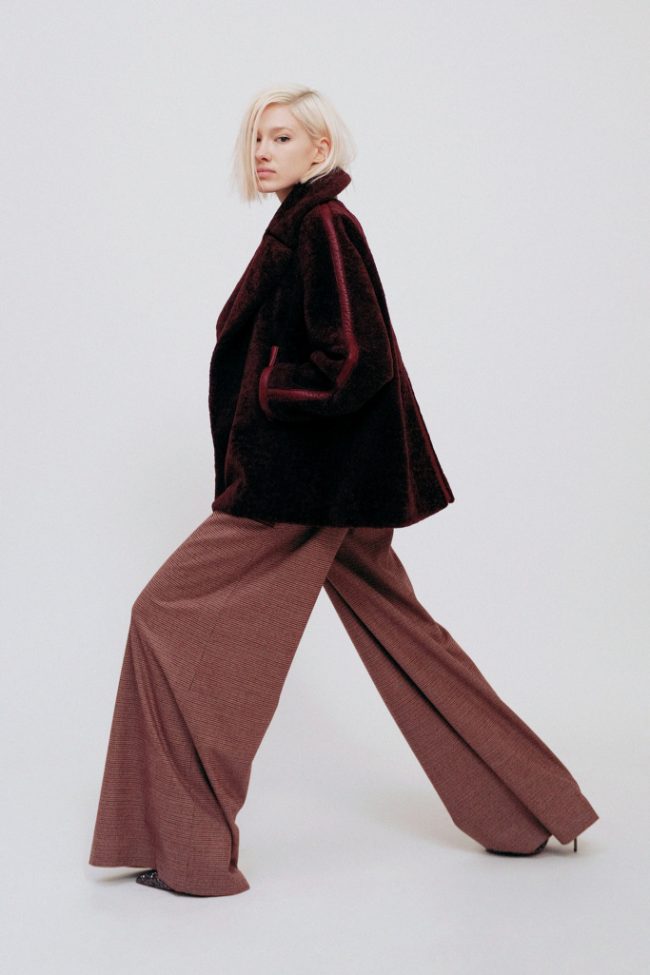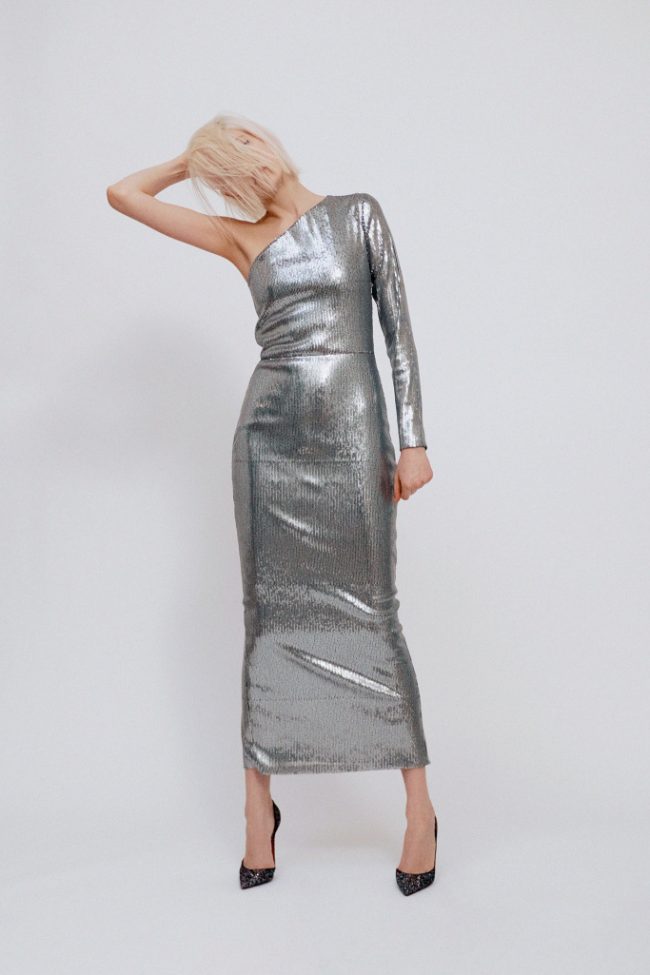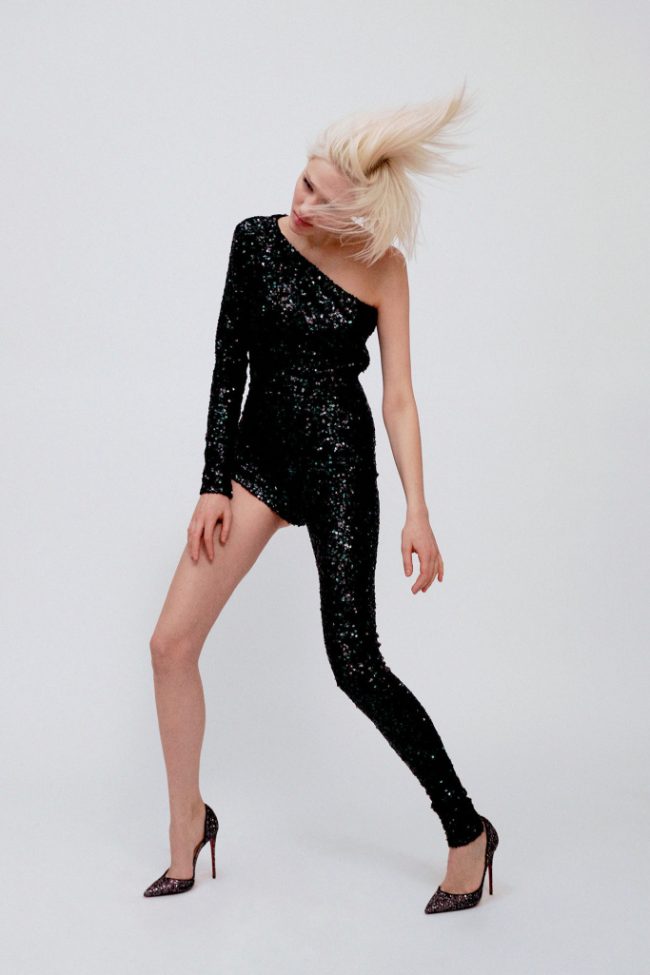 Strong architectural construction and textile integration were on full display for Stella McCartney RTW Fall 2019. Synthetic leather geometric inlays stitched into light merino wool were visually pleasing. Voluminous faux fur coats in golden hair and copper colors were an acceptable short-term alternative for cooler temperatures, but there's no telling how long the investment price tag will last given it's synthetic makeup. All-in-all a beautiful, creative and cohesive collection.