Leave a Comment
NYFW Spring Summer 2020 Trends PART 1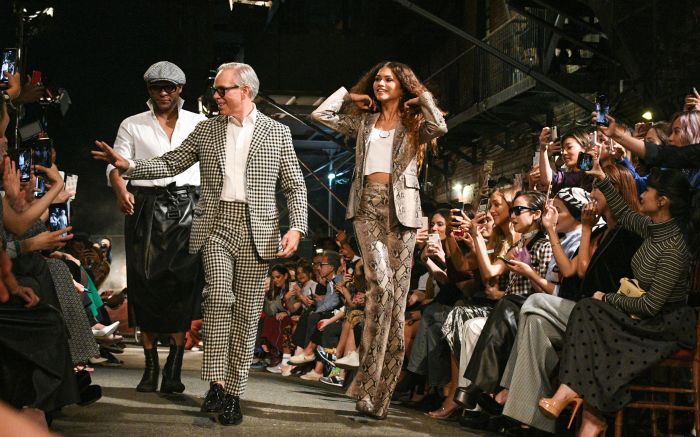 Natural Fur has been a great branding tool for designers because the rich texture of fur makes for an impactful visual that easily reads luxury.  For some designers, the absence of fur in their Spring Summer 2020 RTW collections this season left their collections feeling a bit flat and ho hum.
Rich Textures and Fabrics – Spring Summer 2020 Trends
Outliers for spring, who hinted at a 'buy now, wear now' fall collection,  Tommy Hilfiger x Zendaya, Ralph Lauren, and Tom Ford used dense, rich fabrics of velvet, houndstooth plaid, and black leather for a dressed up, chilly day kind of vibe. This is the second season for Hilfiger and Zendaya to collaborate. If you've ever wondered what a shot in the arm infusion 'of the moment looks like', watch them! Zendaya really lends a refreshing spin on Hilfiger's brand. Leave it to the main man of leisure with an absolutely no cap budget, like Ralph Lauren, to give us a black bathrobe coat trimmed in a vibrant lemon meringue colored faux fox shawl collar that lost the very luxurious message it was trying to convey because the fact that it was faux was extremely evident.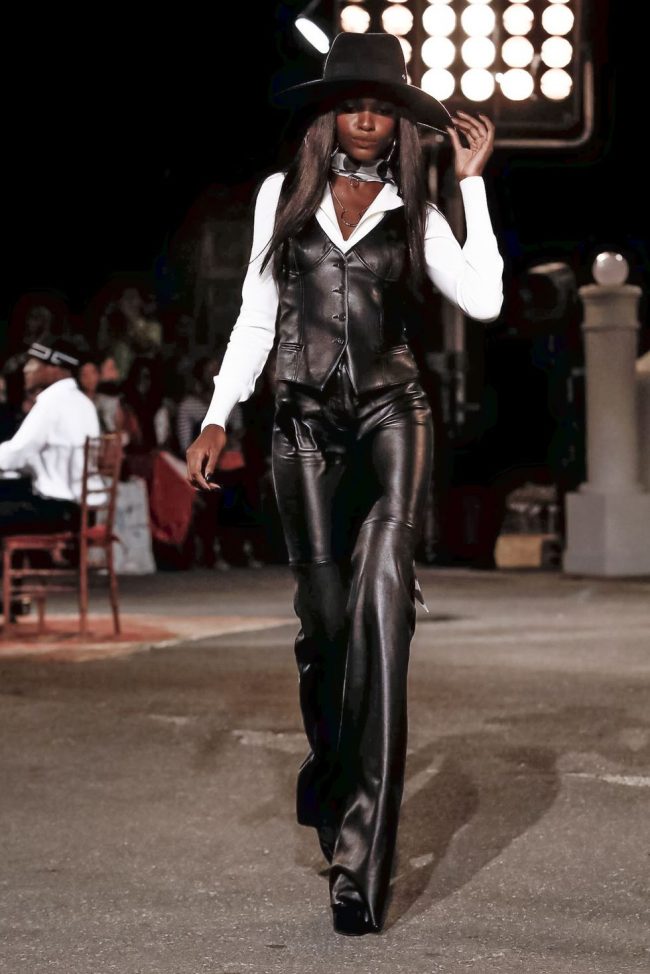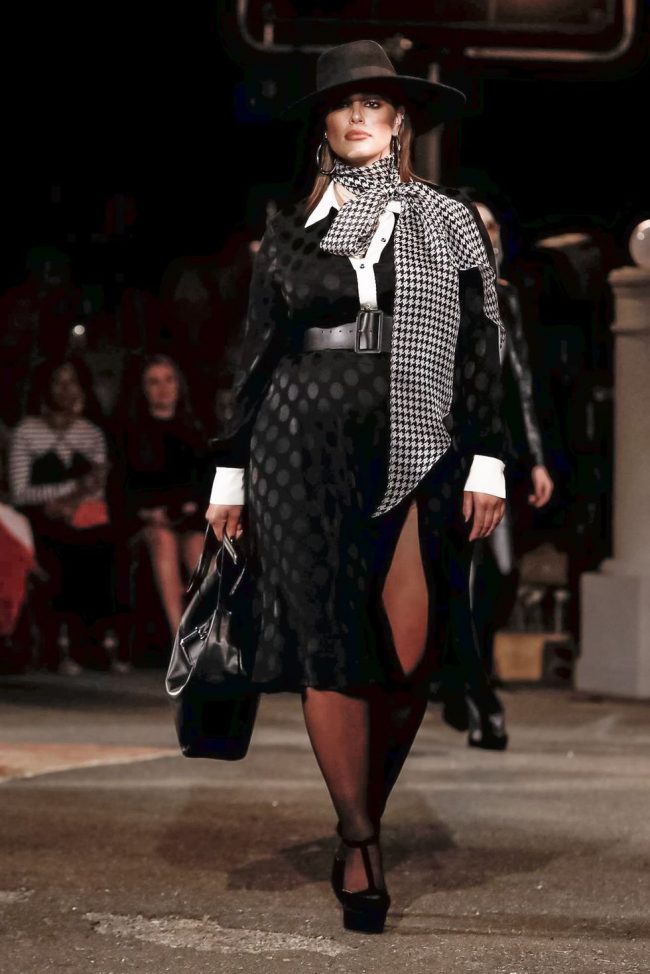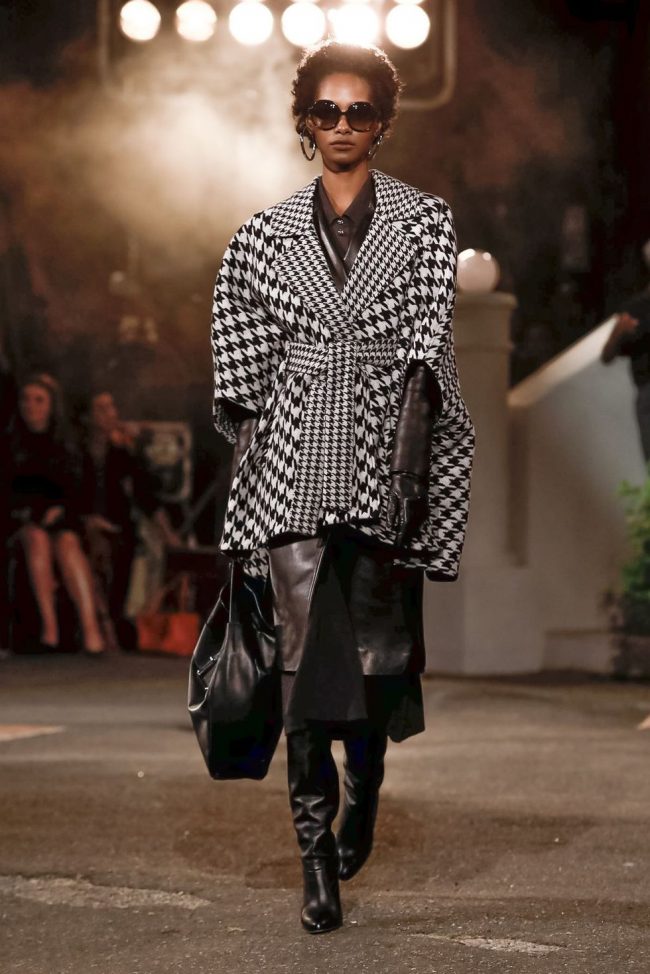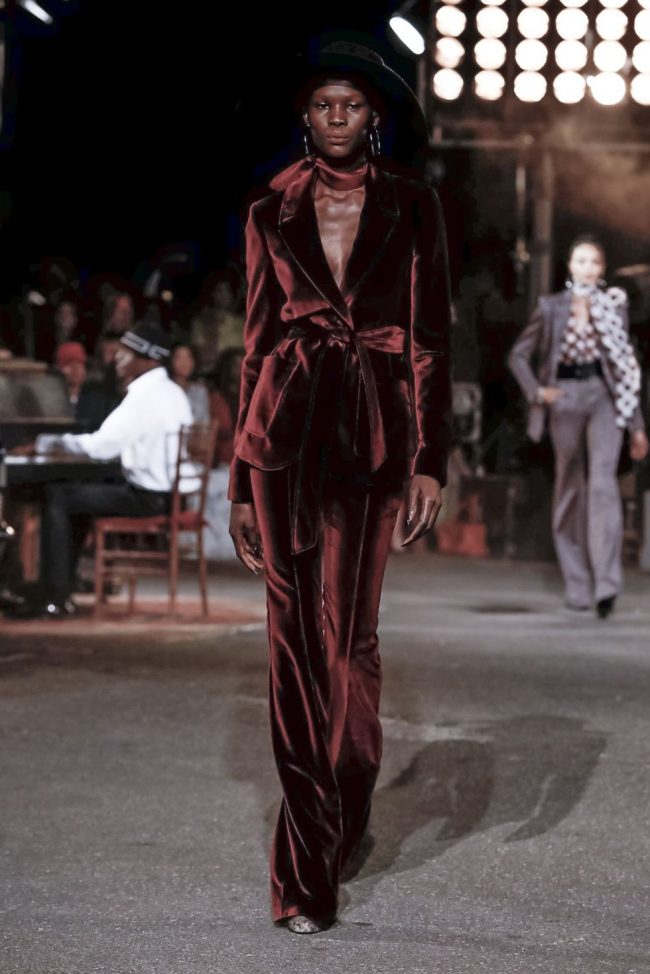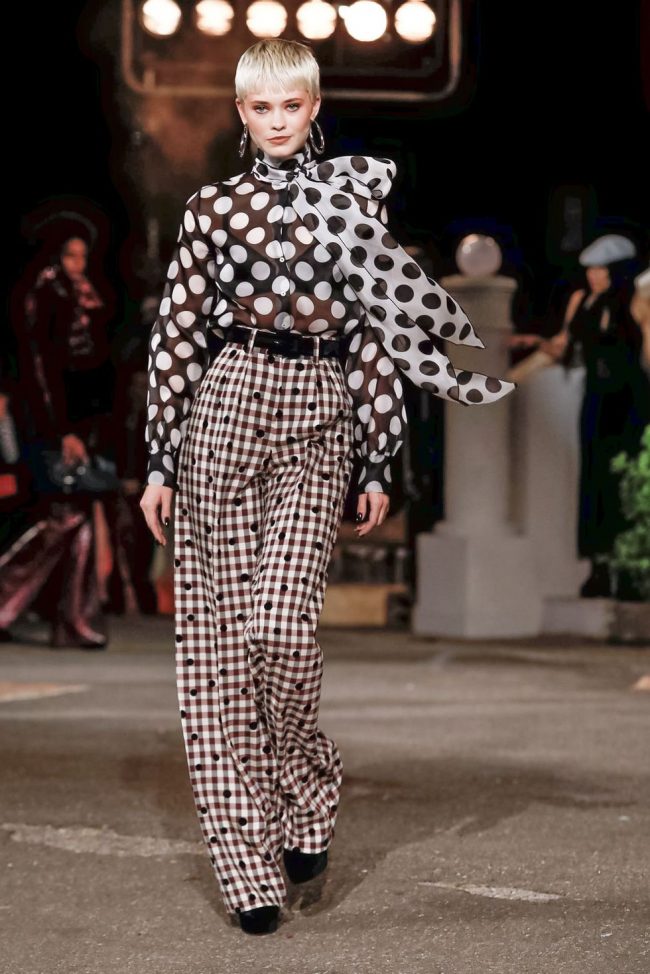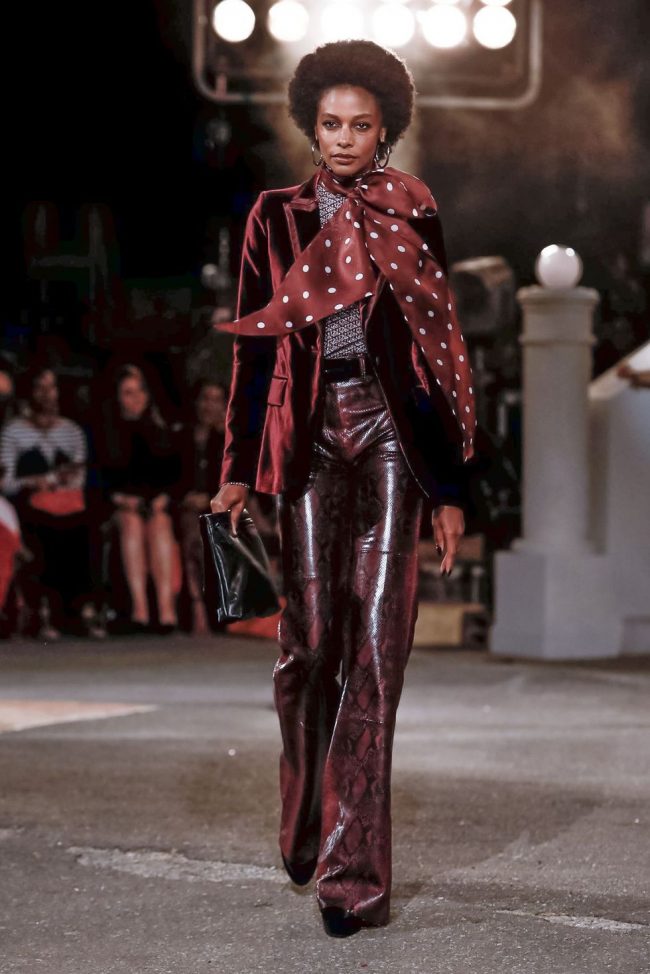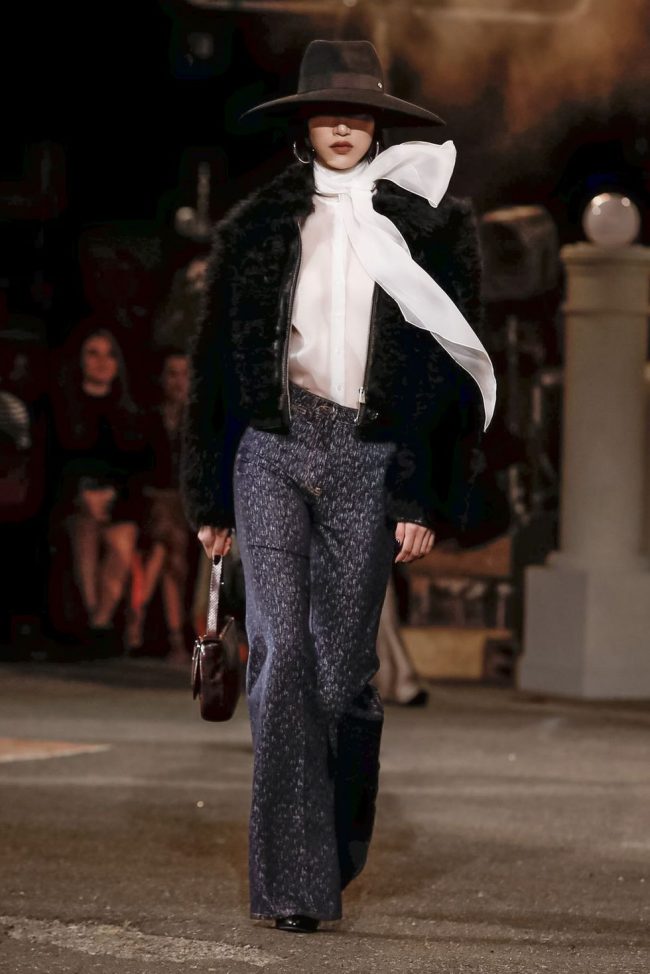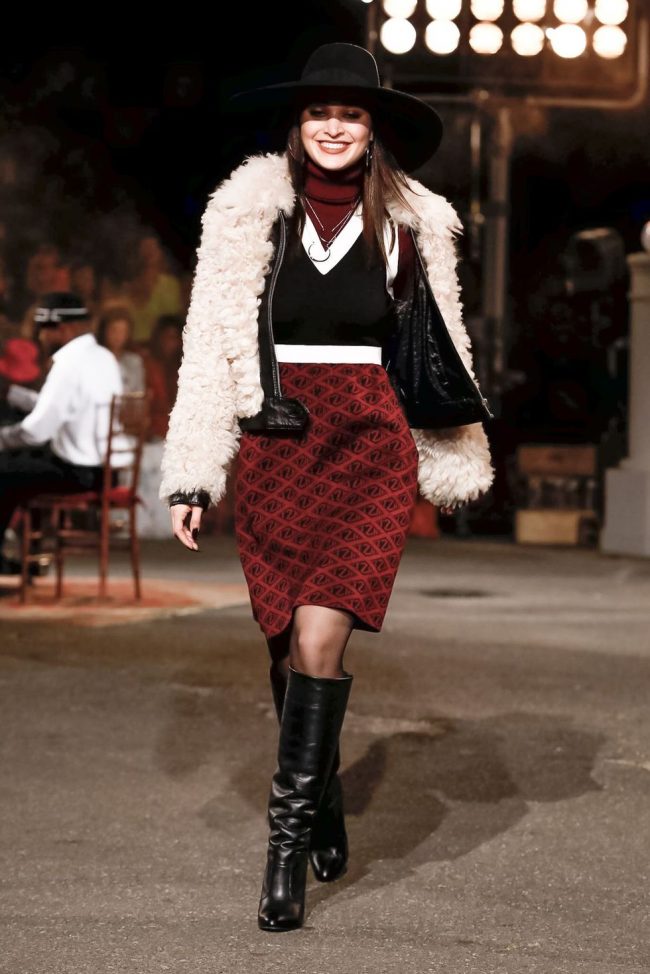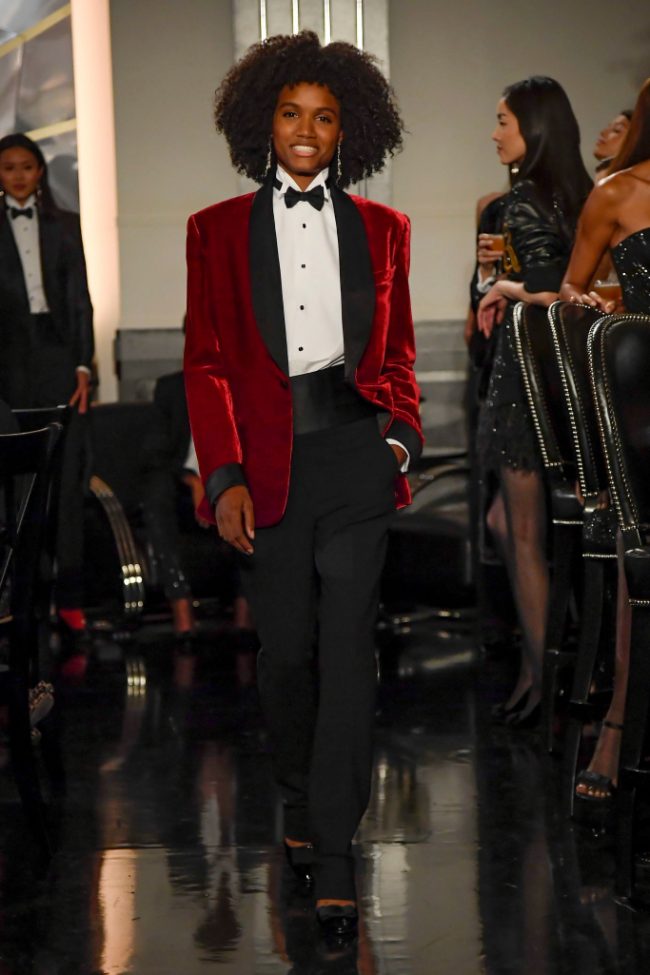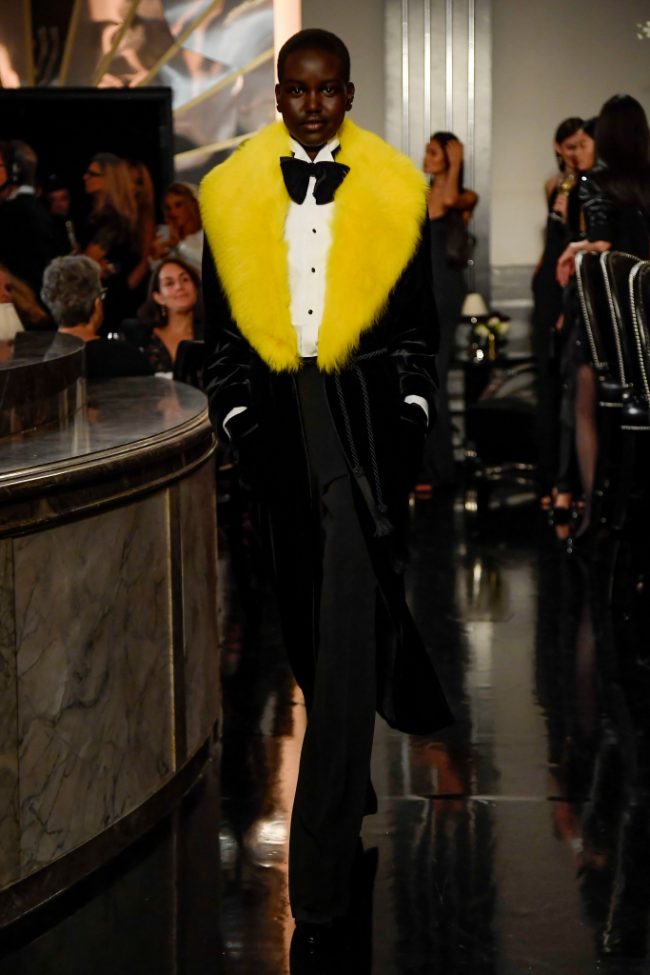 Feathered Frenzy- Spring Summer 2020 Trends
Designers are still using marabou feathers to continue to add dimension and whimsy. A powder blue, micro mini dress from Christian Cowan was one such example of fun on steroids. Feathered designs ranged from full skirts to puffy sleeves, Prabal Gurung's 10th anniversary season tickled our fancy with plenty of frill! A statement making black and white feather breastplate embellished ball gown from Jason Wu likely will make the red carpet.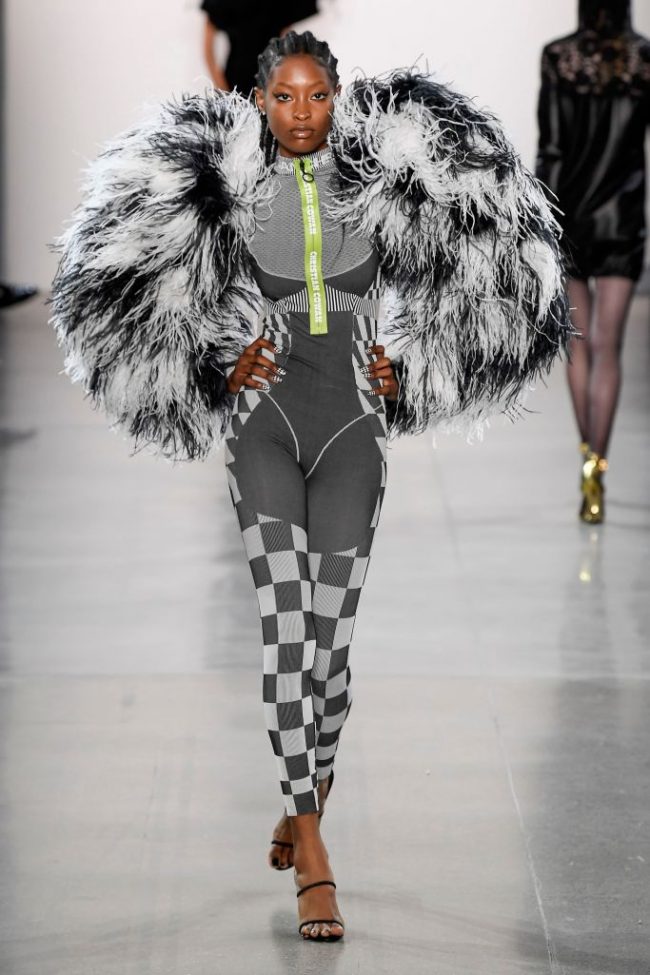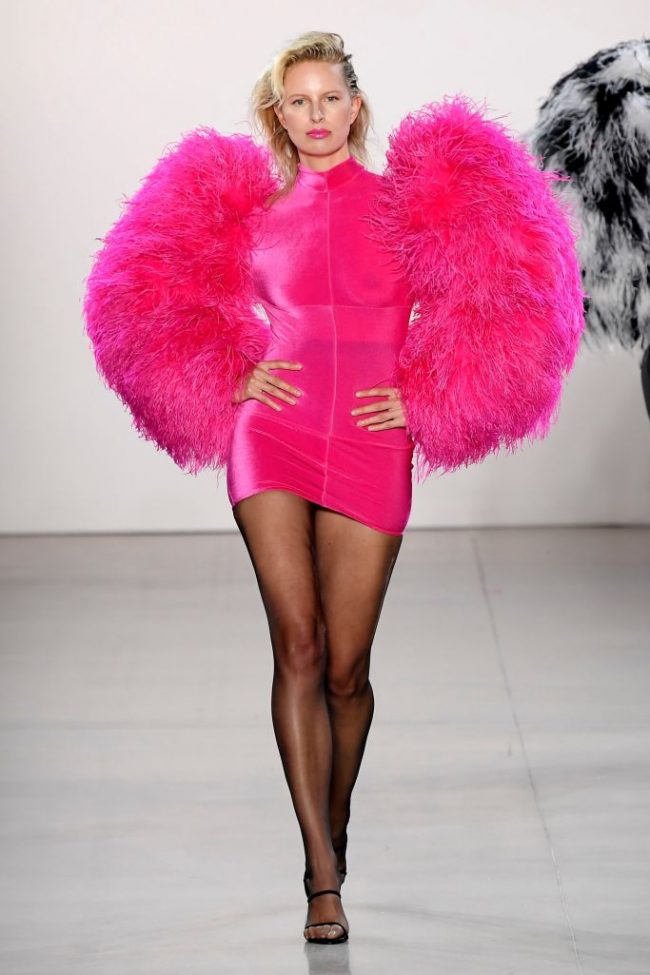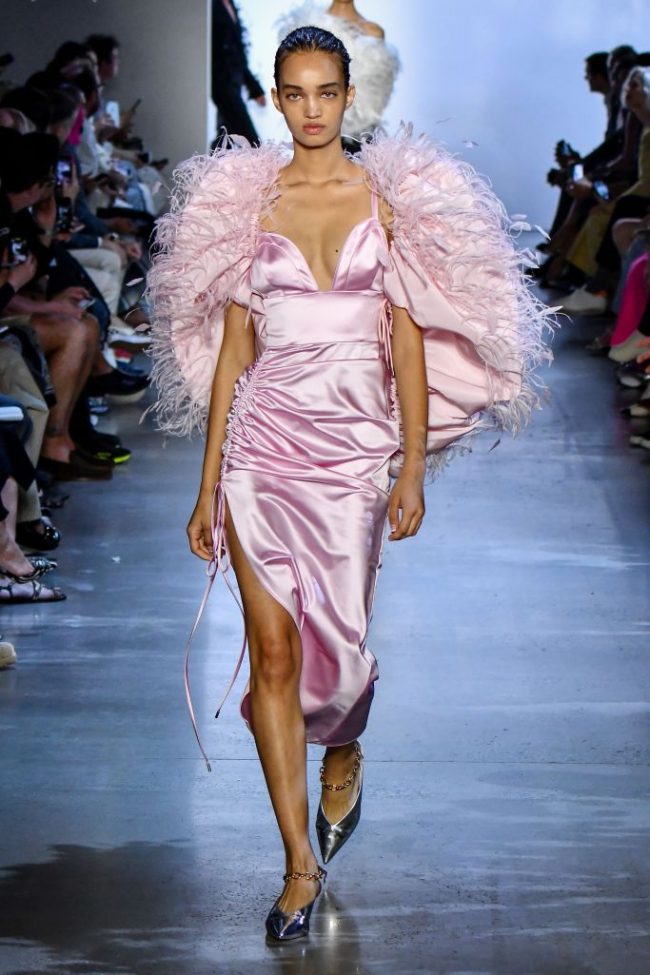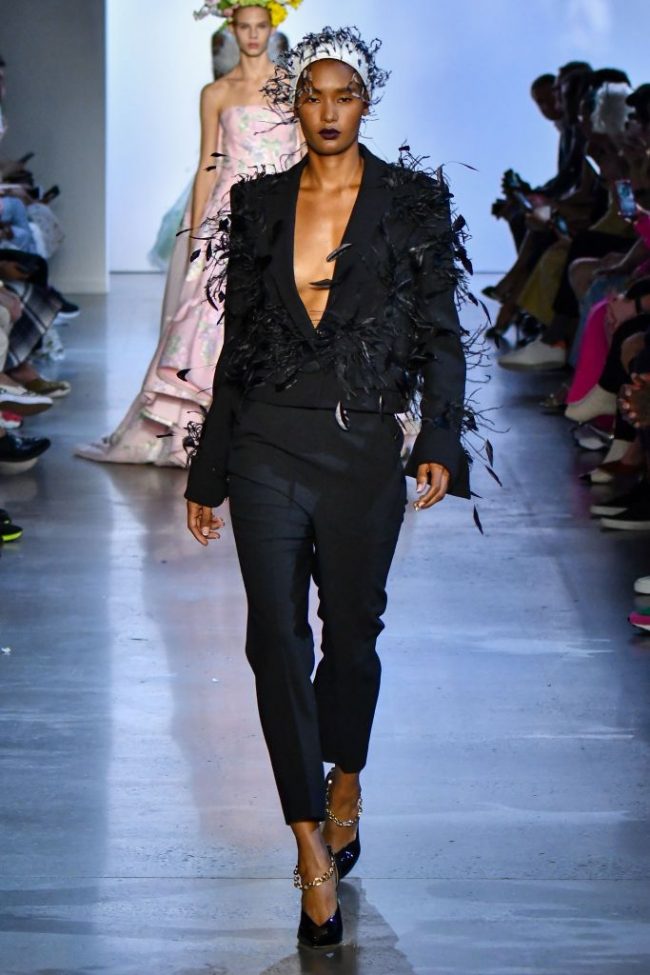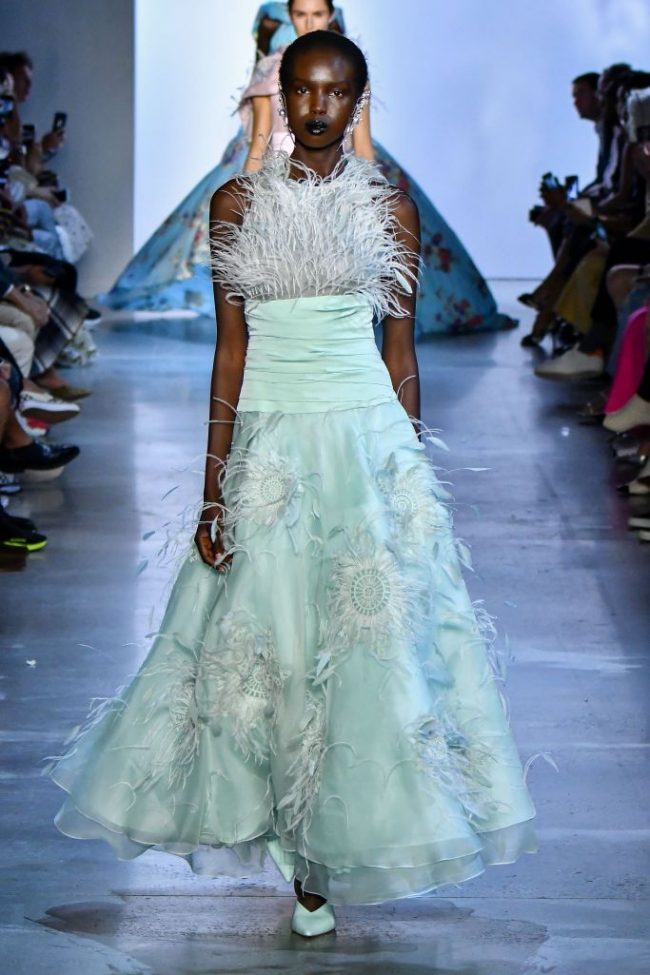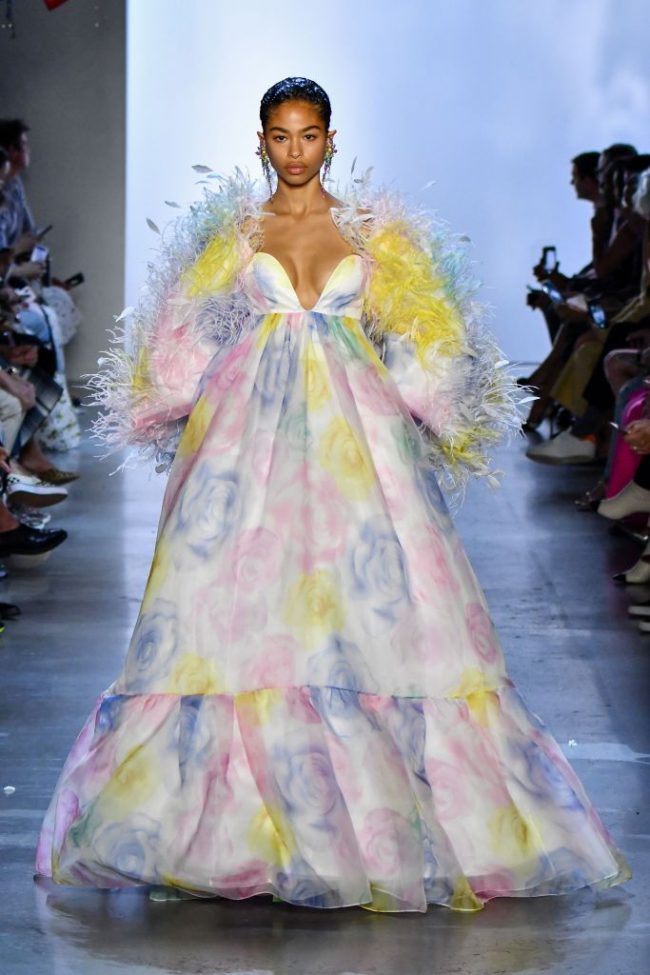 Bold 80s On Repeat – Spring Summer 2020 Trends
Hey man, the 80's called and it wants its boxy sport coats back!  From Prabal Gurung, Studio 189, and Prozena Schouler these designers all got in on the trend. Leave it to the Michael Kors Collection to give us an expected navy nautical interpretation. A pastel pink brocade from Sies Marjan and pale pink Rag and Bone interpretations were fresh and light. It was nice to see Rag and Bone back with their first runway show in years.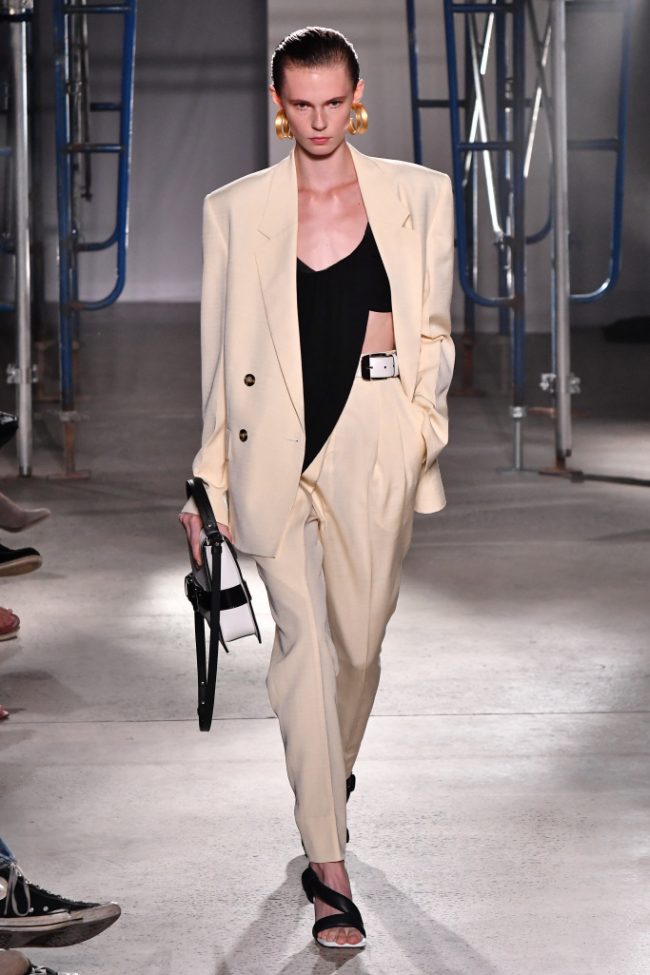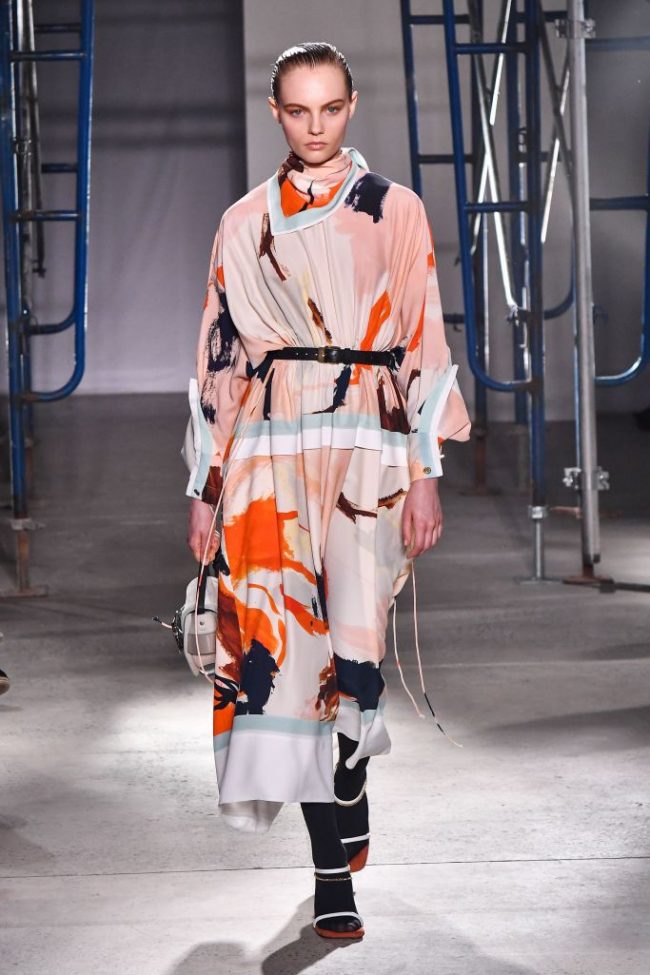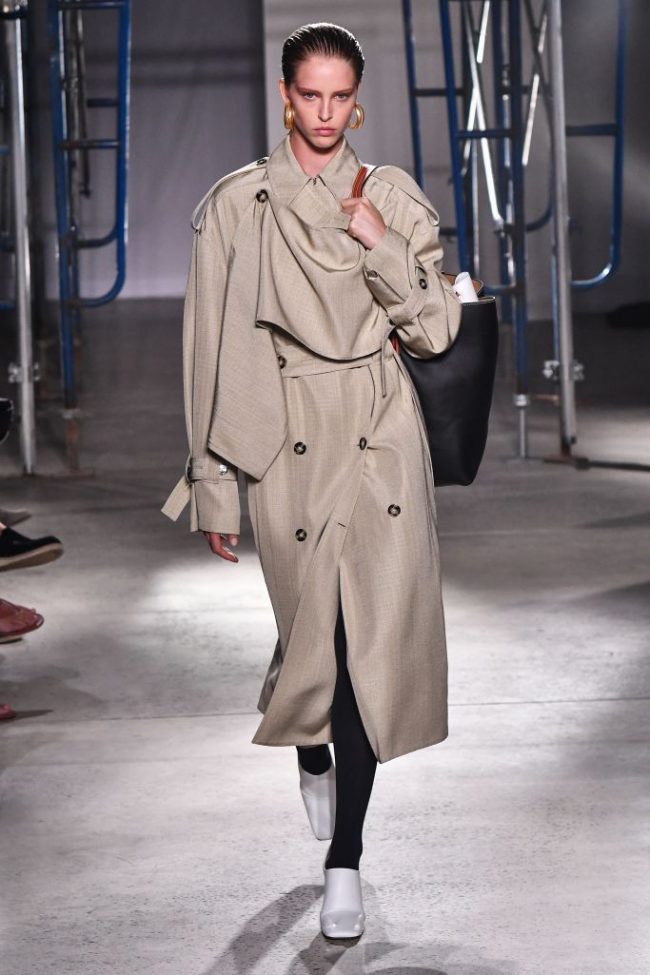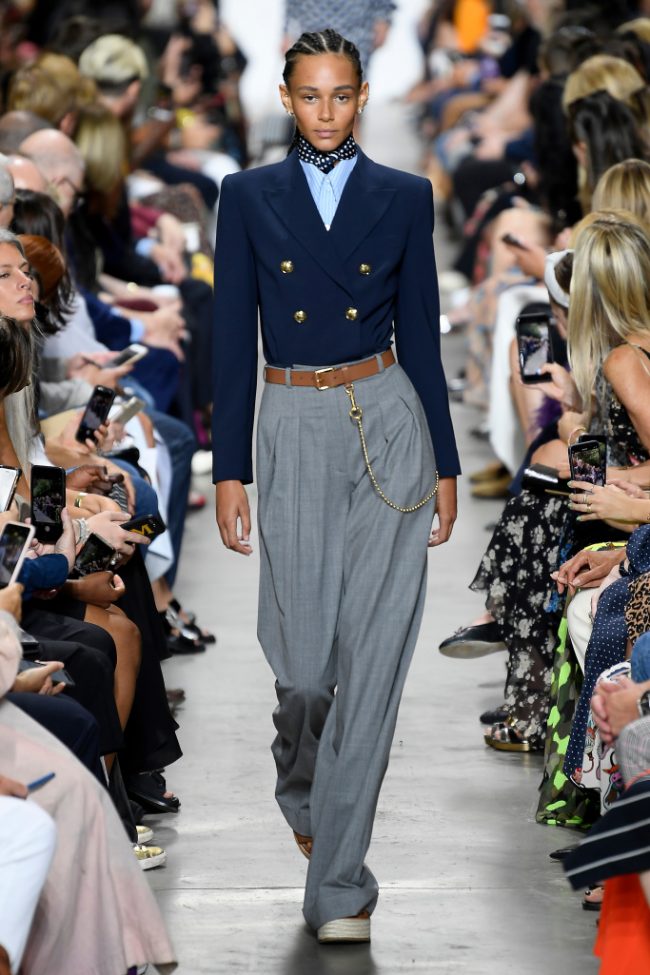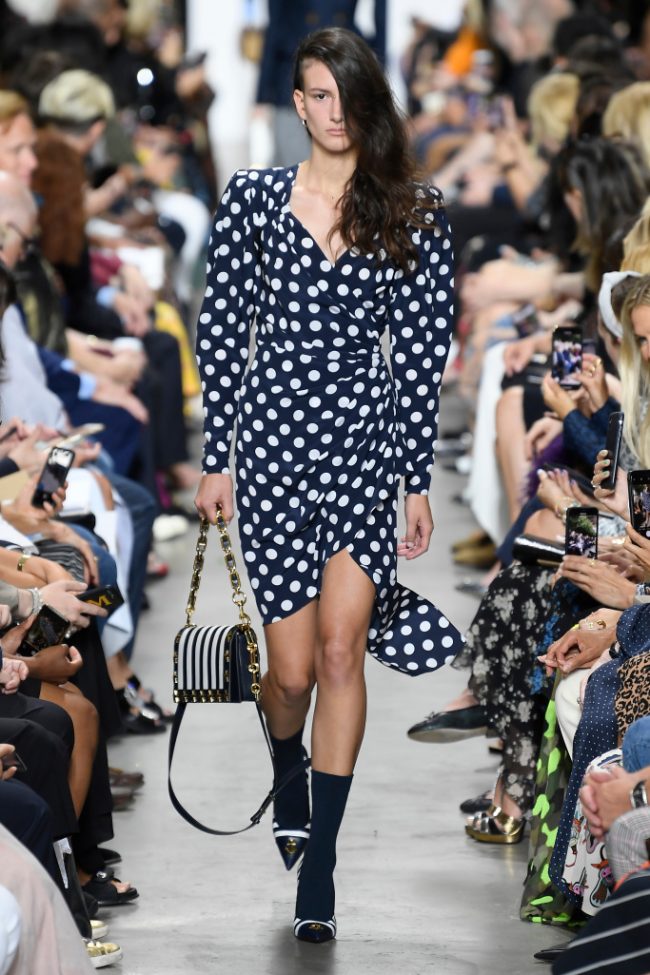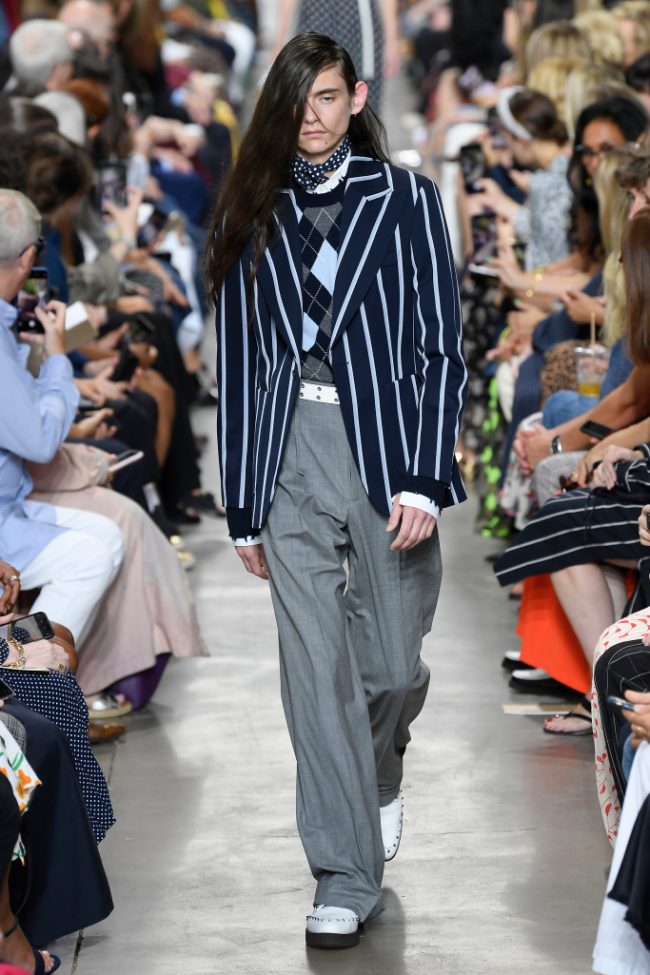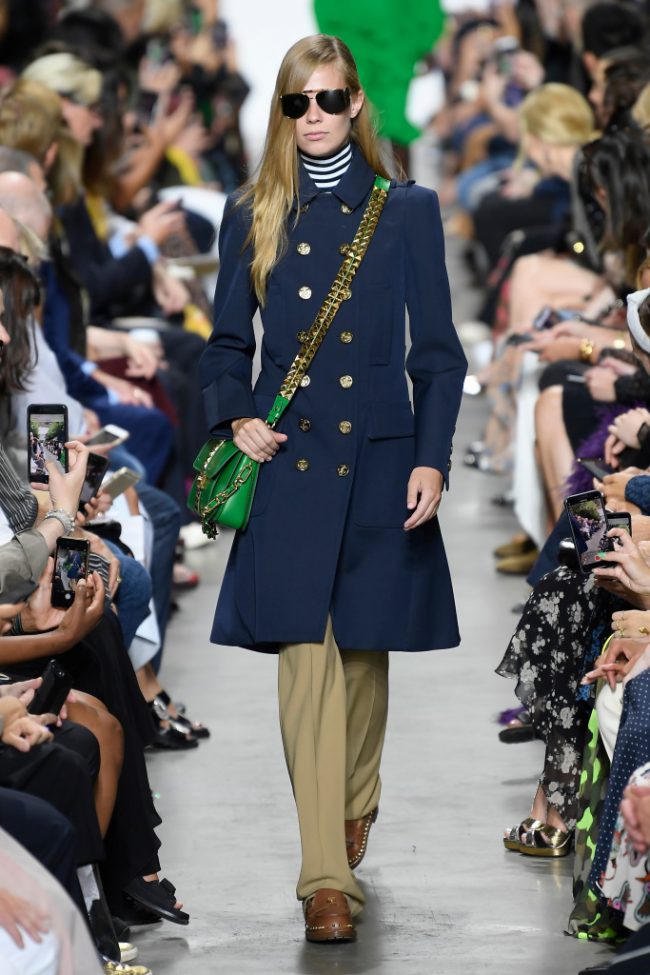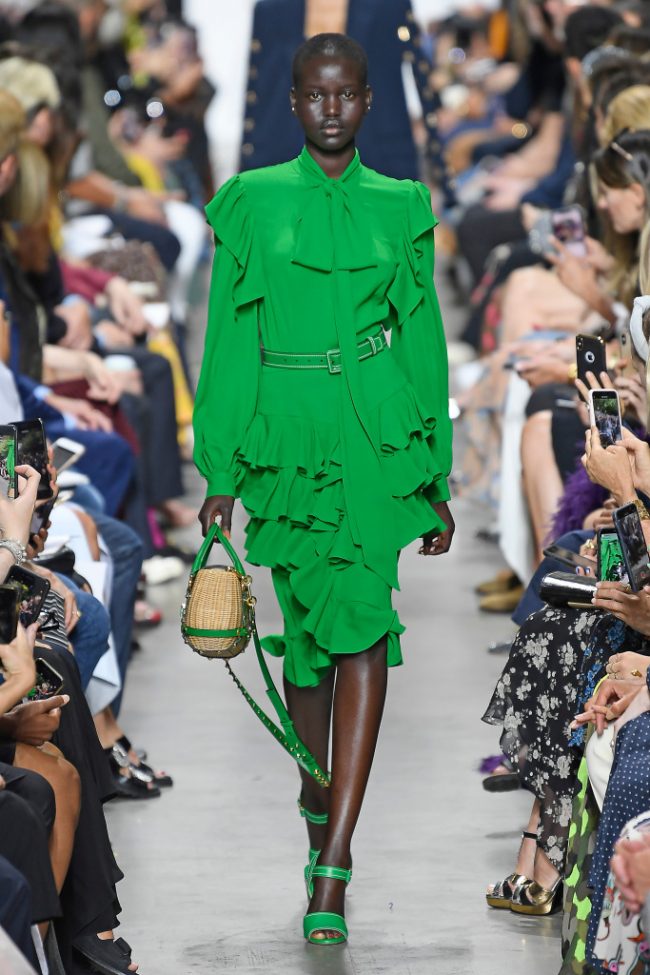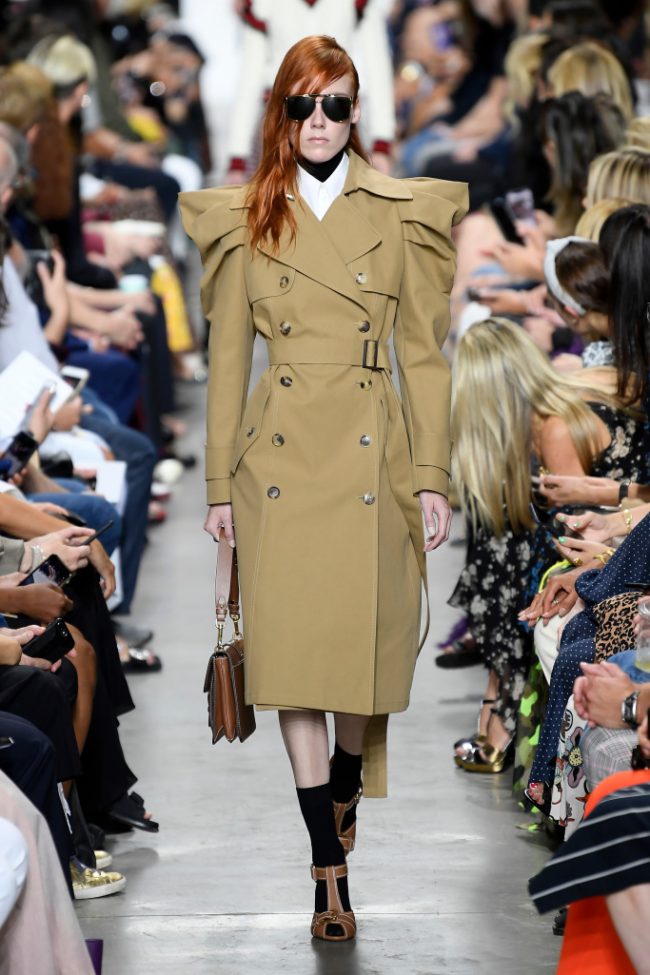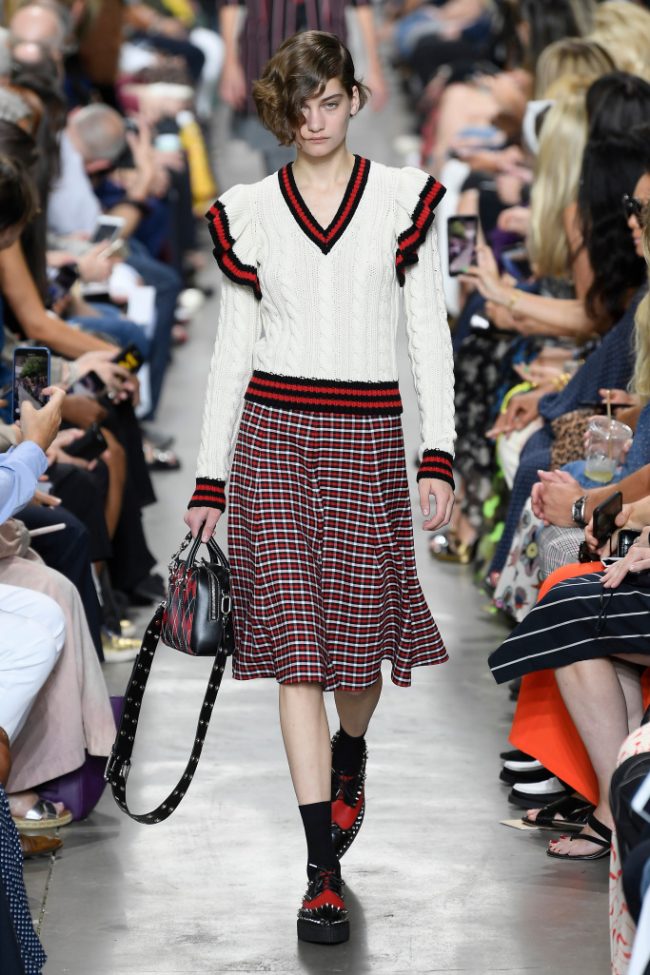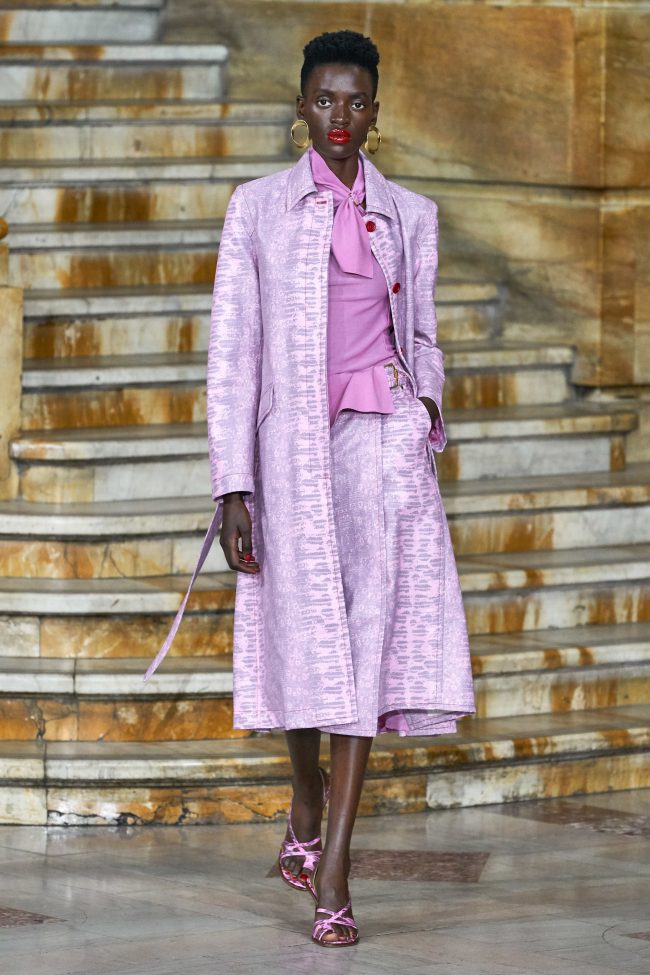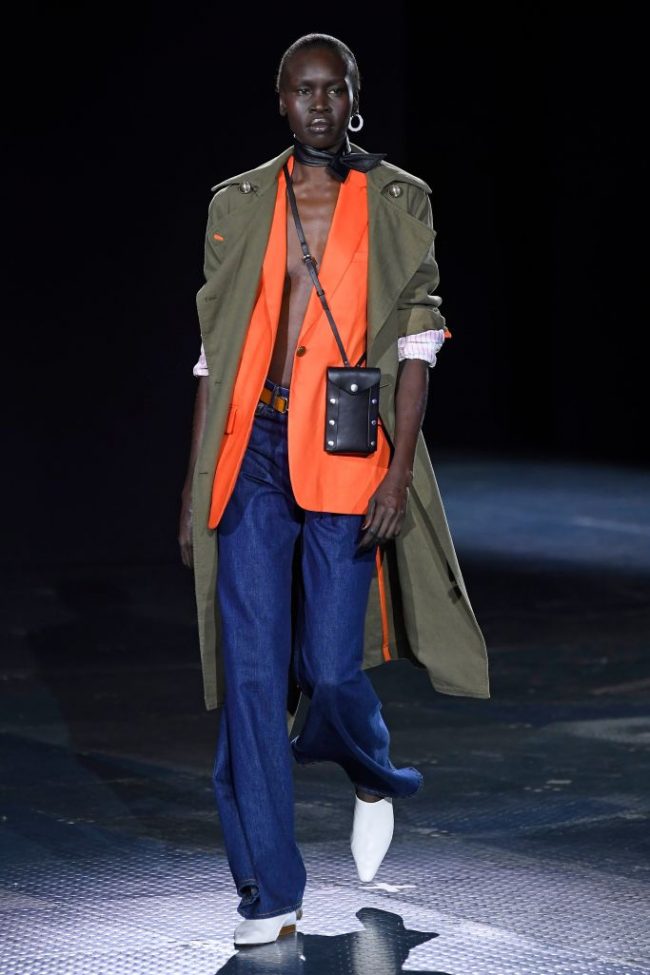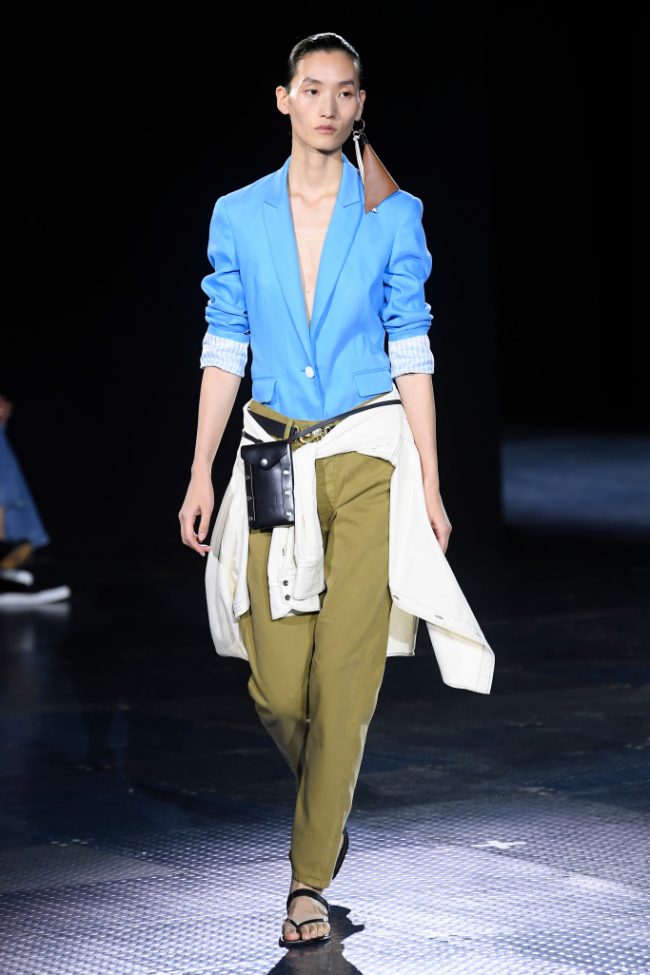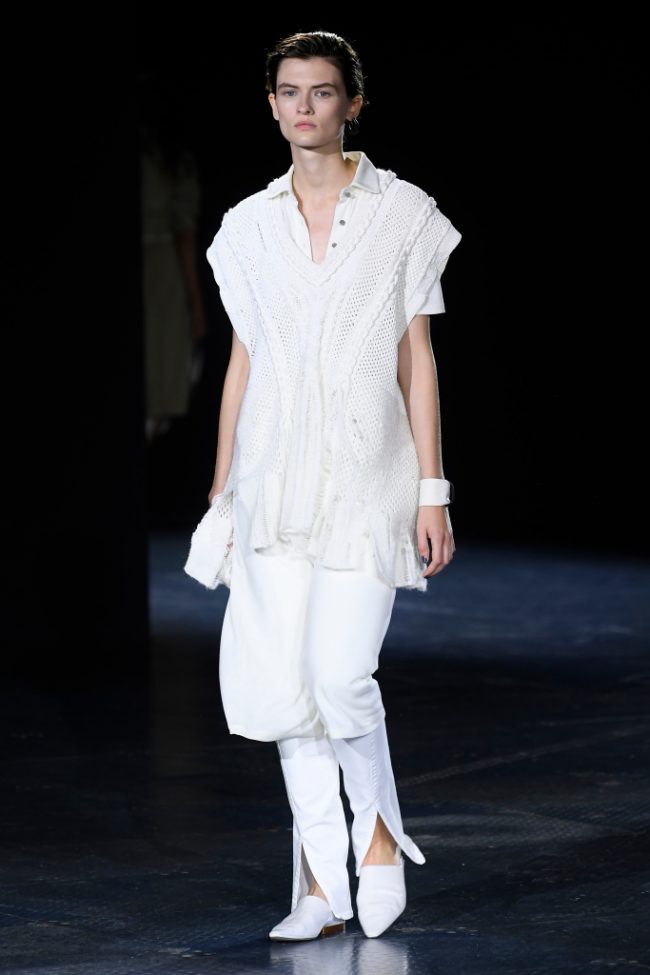 Nature-Inspired Prints– Spring Summer 2020 Trends
Snakeskin and cowhide offer the best color combinations for spring-mocha browns and ivory go together like dark coffee and cream.  Snakeskin patterned dresses and suits from Tommy Hilfiger x Zendaya and cowhide chaps from LaQuan Smith made us really appreciate that textile for spring. More of all of this would make us wild with joy!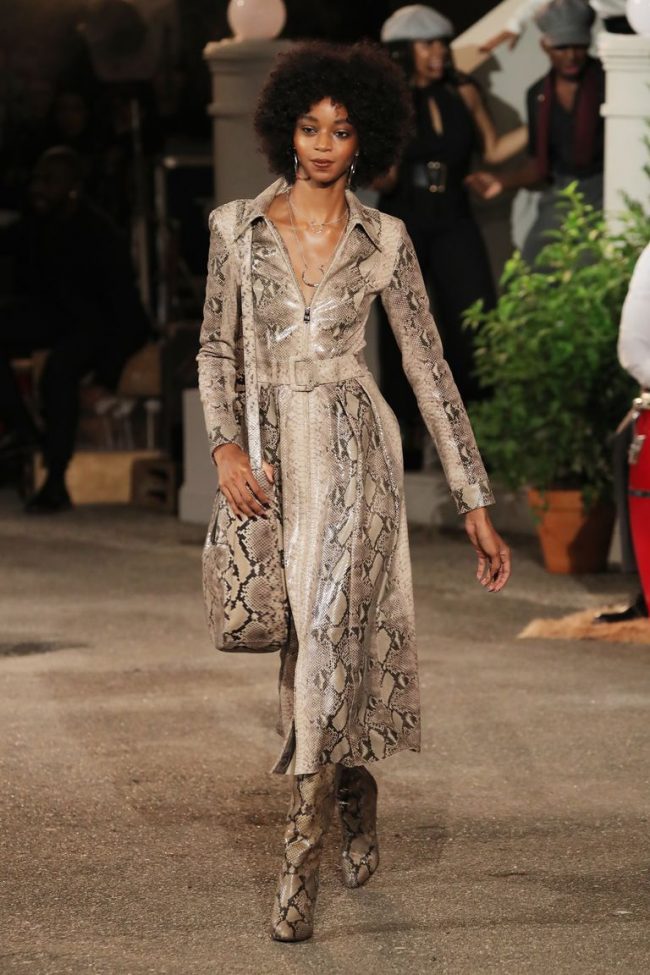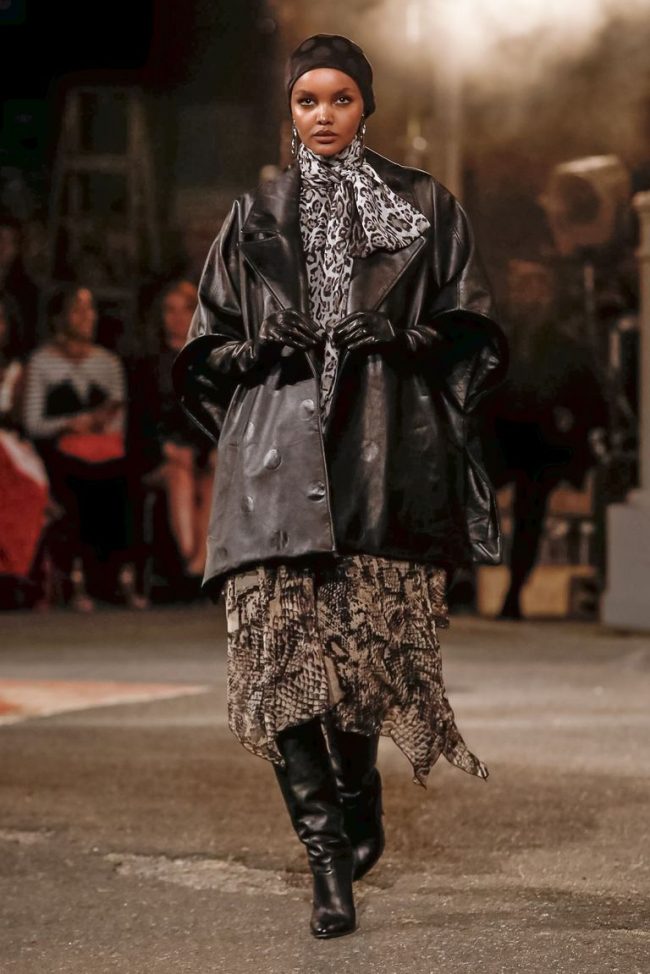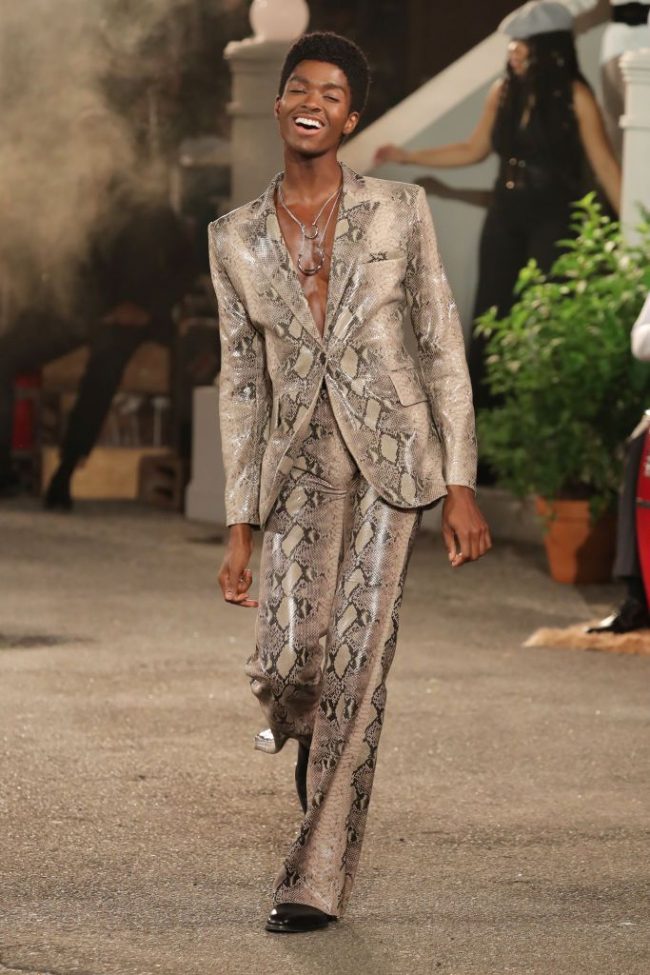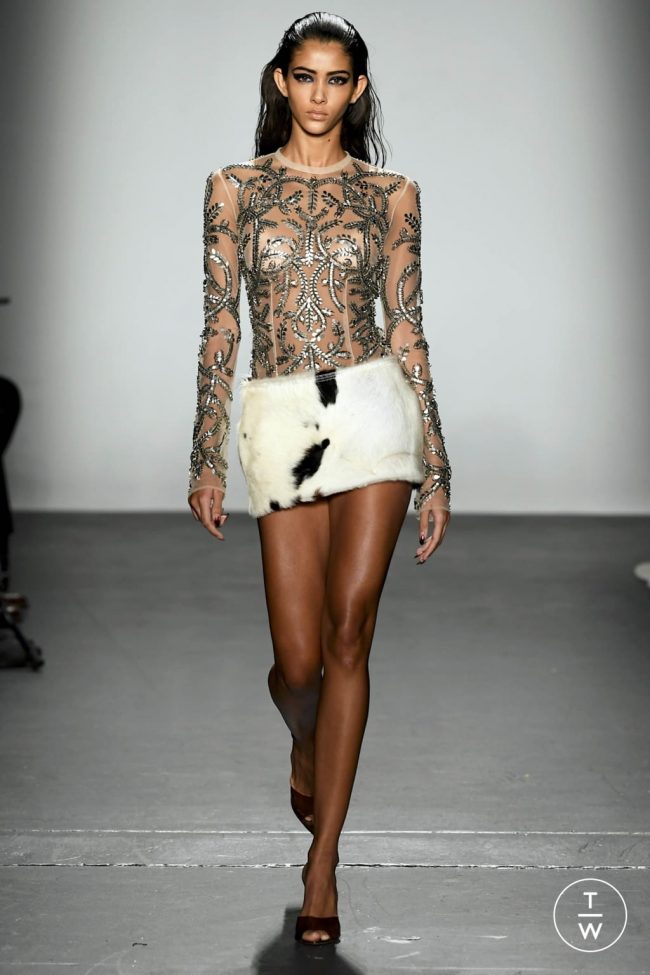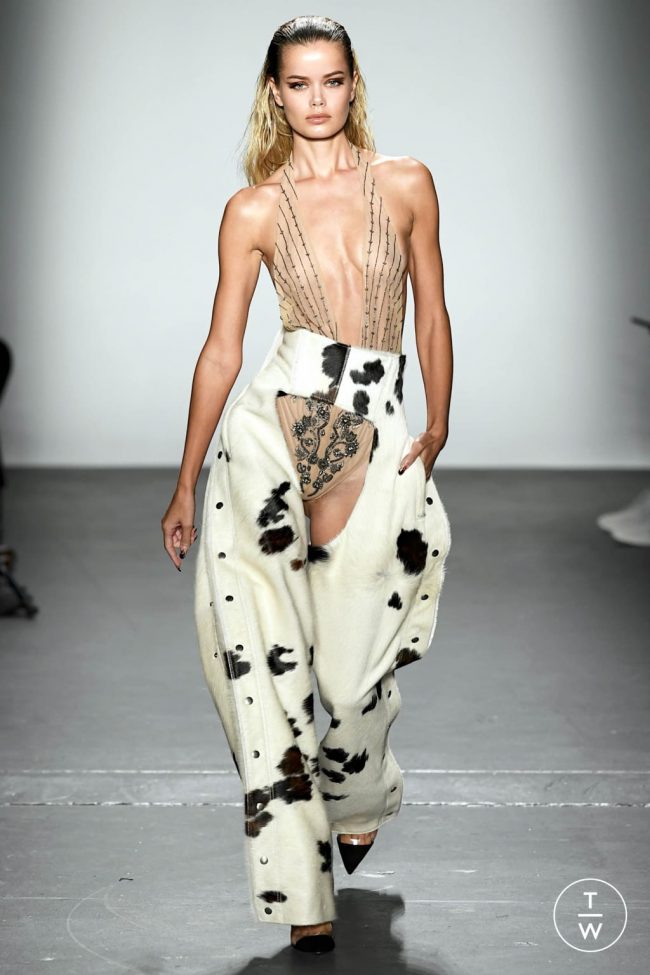 Tailored to a T – Spring Summer 2020 Trends
Helmut Lang's collection was worth dissecting piece by piece. The design team of Mark Thomas and Thomas Cawson exploit their prowess in razor sharp tailoring, clean and modern looks, and light as air fluidity. From organza fabric tops to trench coats, it was the many outerwear options that excited us. Standouts included a 3/4 length parka coat with silver leather lining, a metallic oversized moto, and lots of boxy, cropped jackets. This was super strong outerwear collection that we'd love to see repeated for fall with FUR!!!