NYC Pre-Fall 2018 Collection Reviews PART 2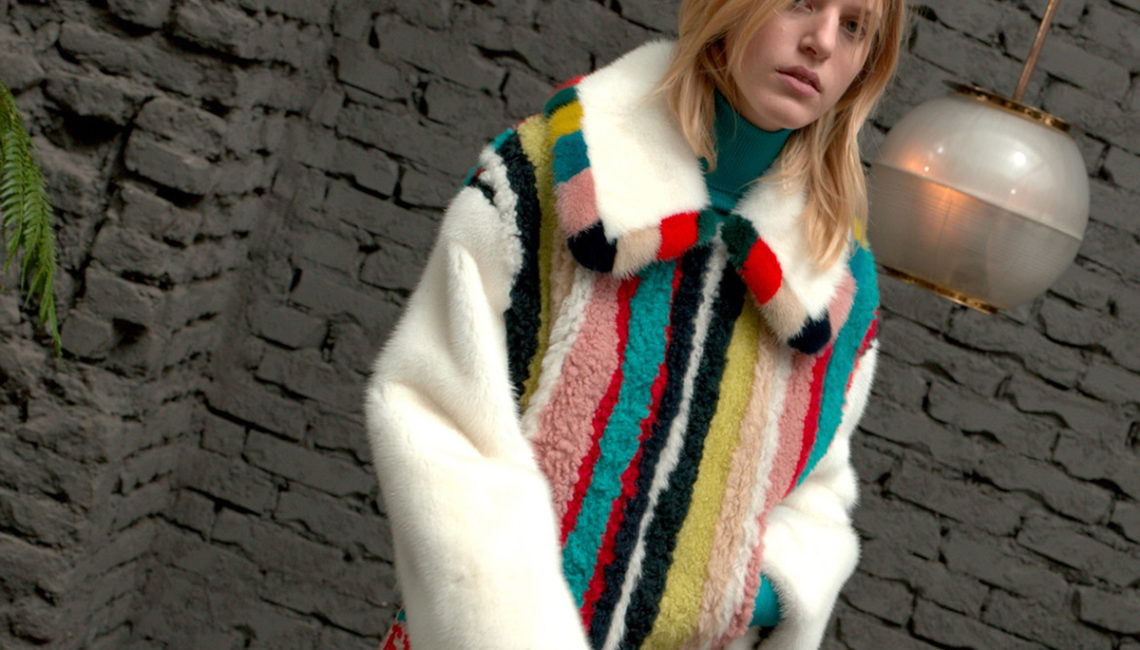 Designers are continuing to focus on a more feminine appeal for pre-fall 2018 with a range of styles from Victorian to urban sophisticate.  The focus is on luxury with silks, cashmeres, leathers, mohair and, of course, plenty of shearling and fur.  Details make all the difference and accessories are putting the final punctuation on collections across the board.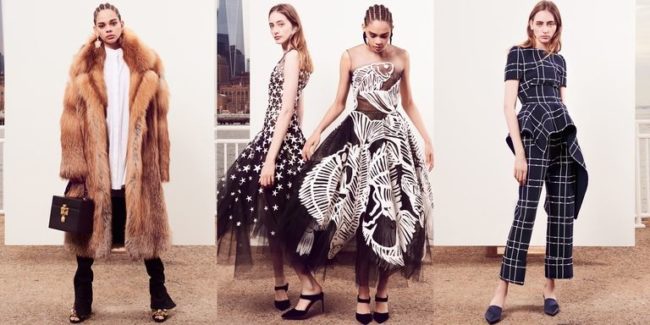 Emerging Trends at Pre-Fall 2018
You could almost feel the warmth of Indian summer emanating from the images of Tory Burch's pre-fall 2018 lookbook.  Shot at the beach and gardens, these easy, breezy looks were perfectly pretty and mesmerizingly modern.  A slip dress in tones of ivory, rust and gold underscored the transitional nature of the season as did a long dress with long sleeves in a lovely floral print. Bold color blocking in a jacket and sweater dress evoked that renewed sense of energy and purpose that comes with fall.  A natural shearling coat practically defined effortless style.  We loved the shearling footwear….sure to be "must-haves" for the season.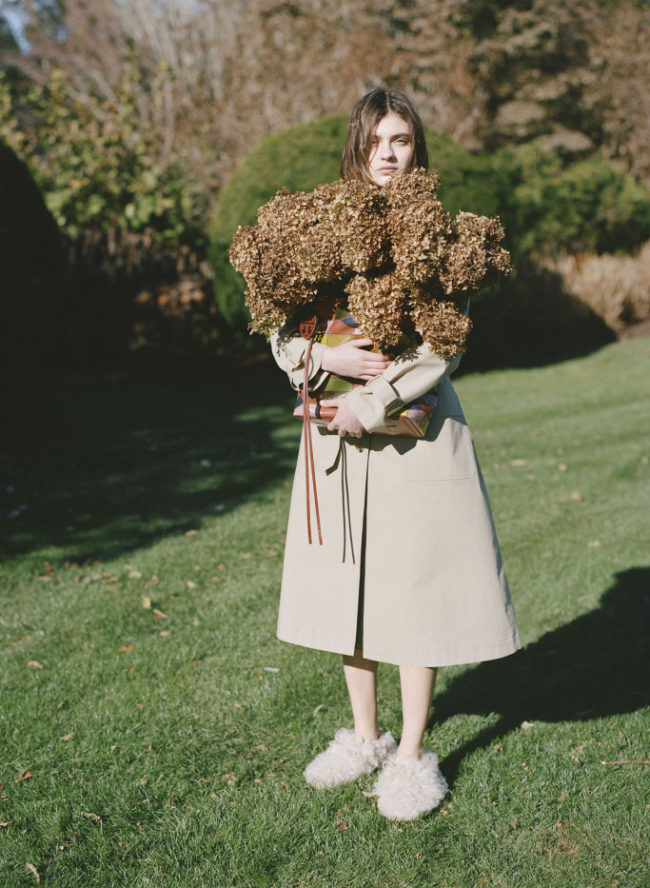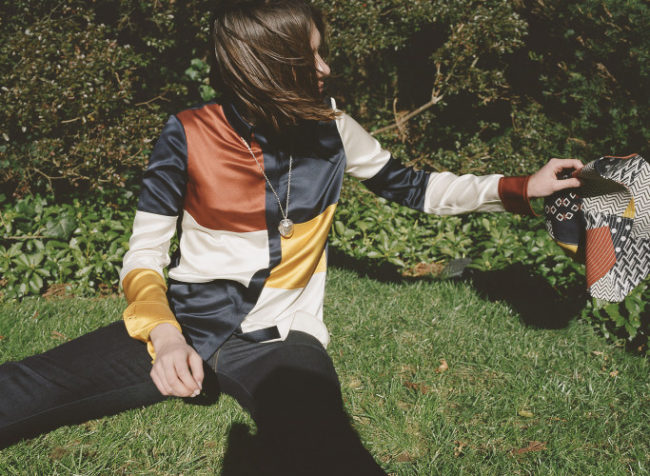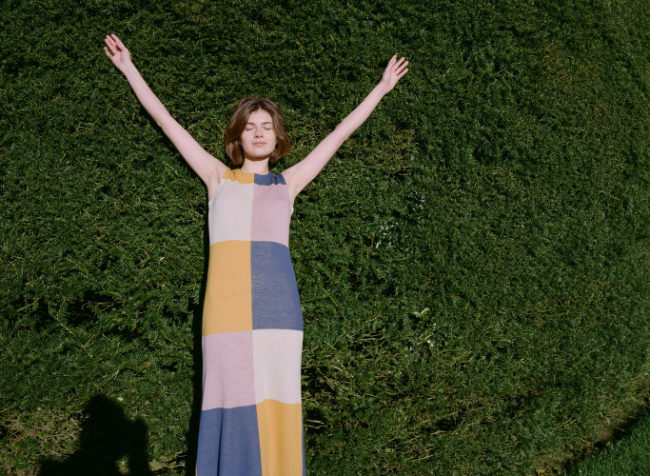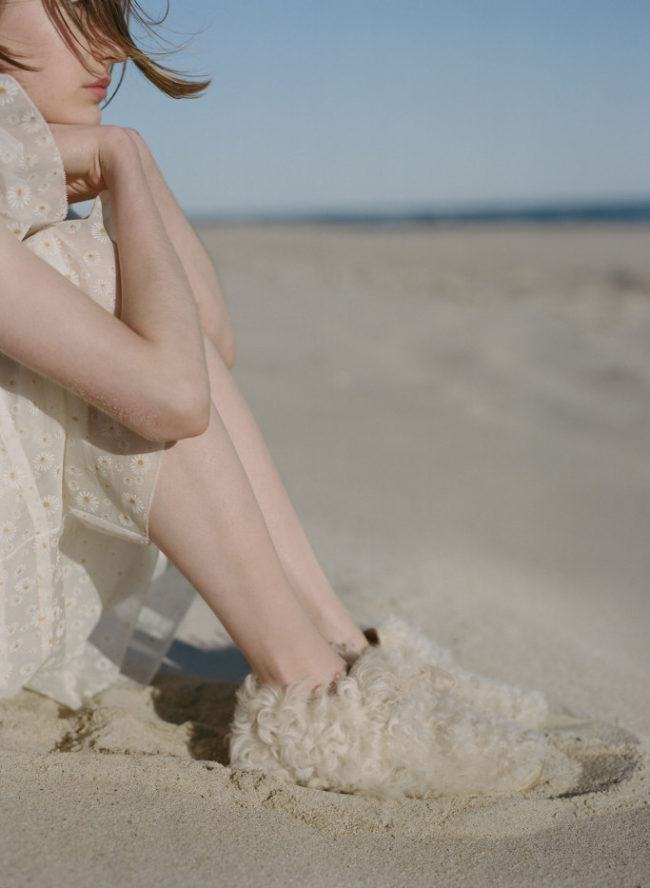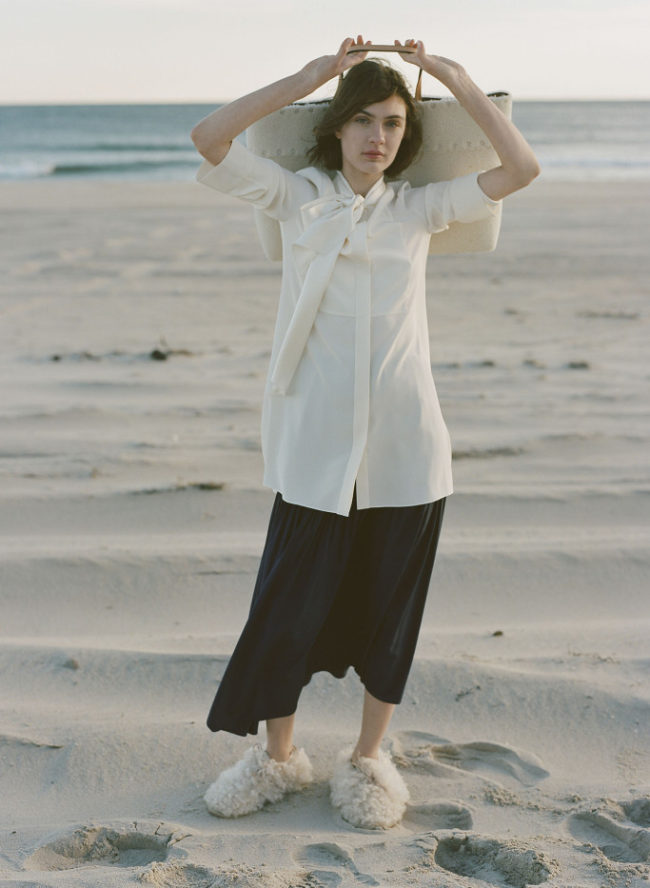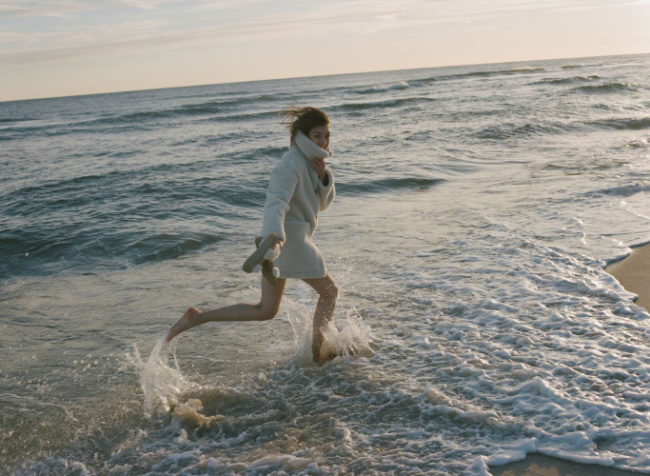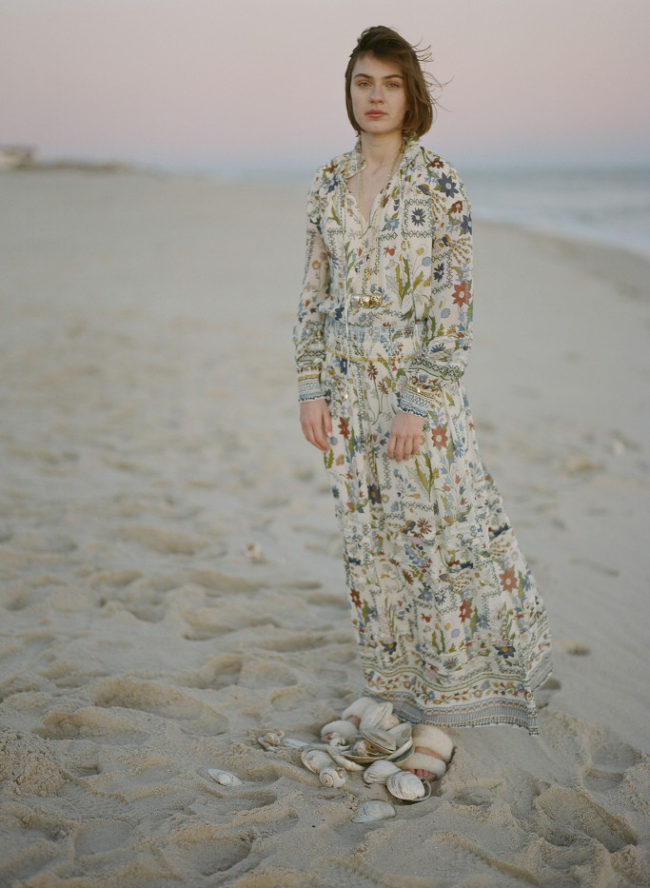 Stuart Vevers delivered a strong, cohesive collection with a distinct vocabulary for Coach 1941 pre-fall 2018.  This was a collection for the super-cool, hitting all their moods from Goth to rock 'n roll to sweetly romantic.  Yet these references were all subtle enough to make these clothes imminently wearable.  Black lace appeared throughout the collection, adding that Goth vibe as edging on richly colored dresses or lending a powerful note as side striping on tailored pants.  A floral handkerchief dress showed a streetwise edge and subtle elegance at the same time.  A true master at shearling, Vevers introduced jackets and vests with leather trim, contrasting collars and beaded leather appliques that are sure to be the signature look of this collection.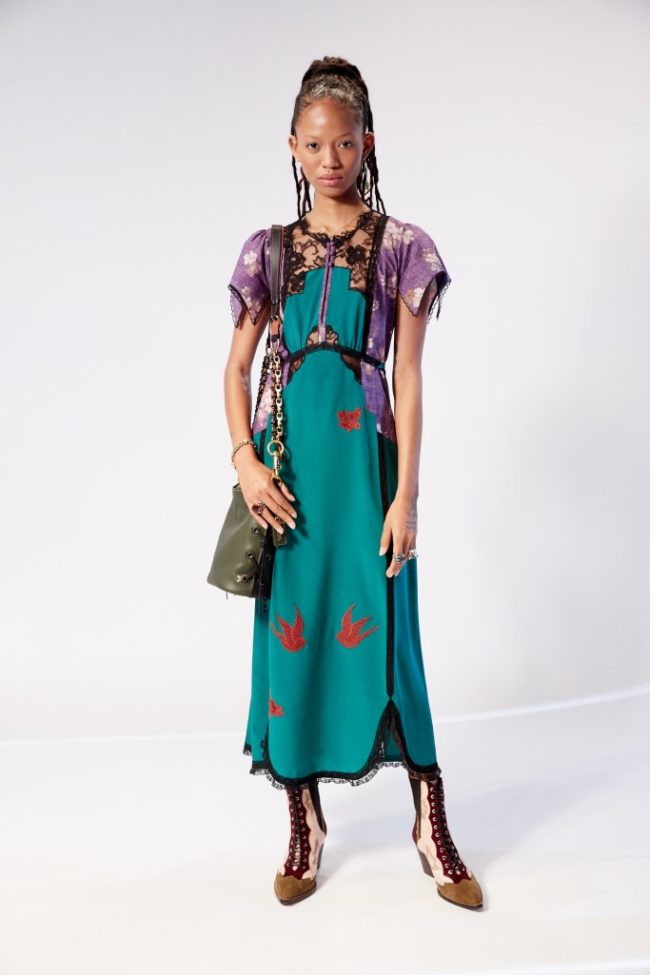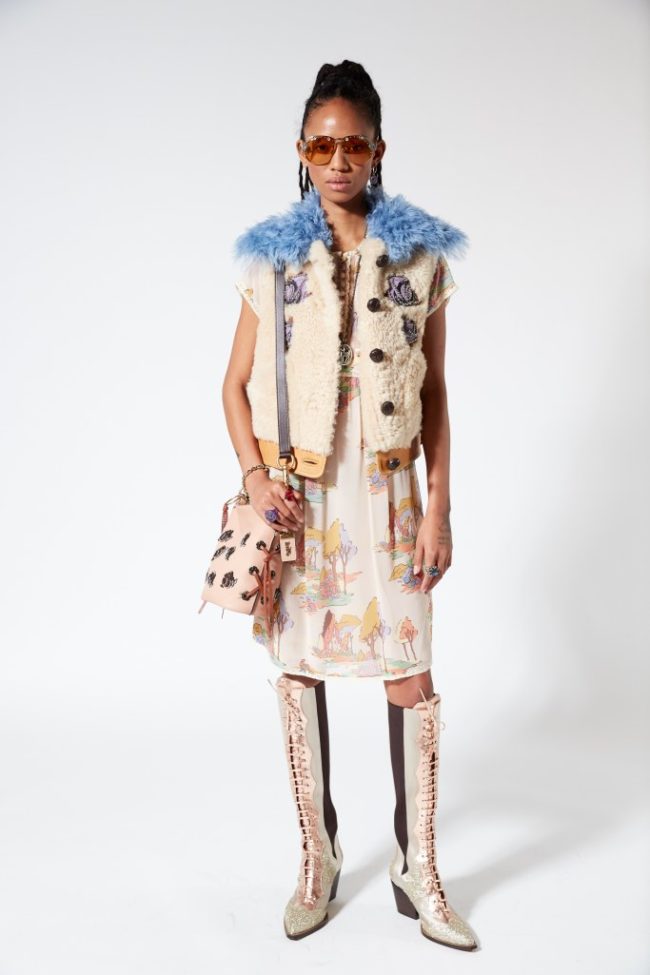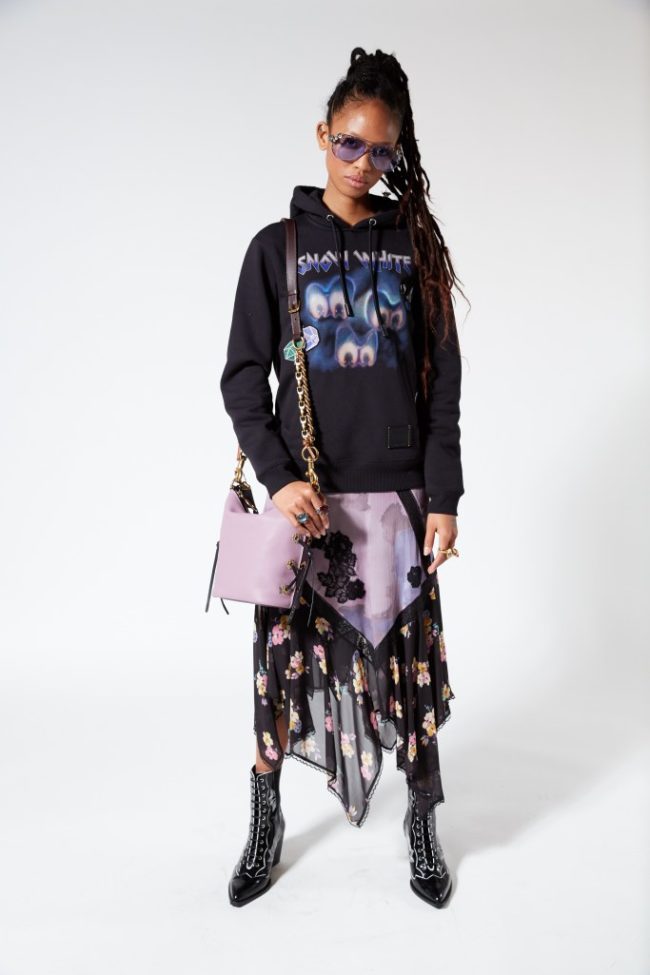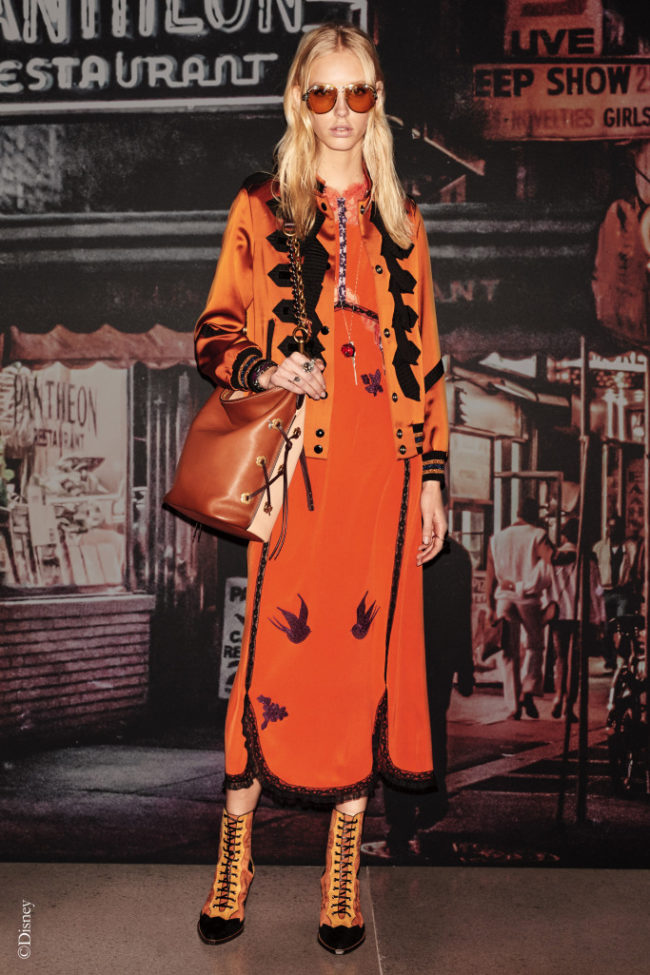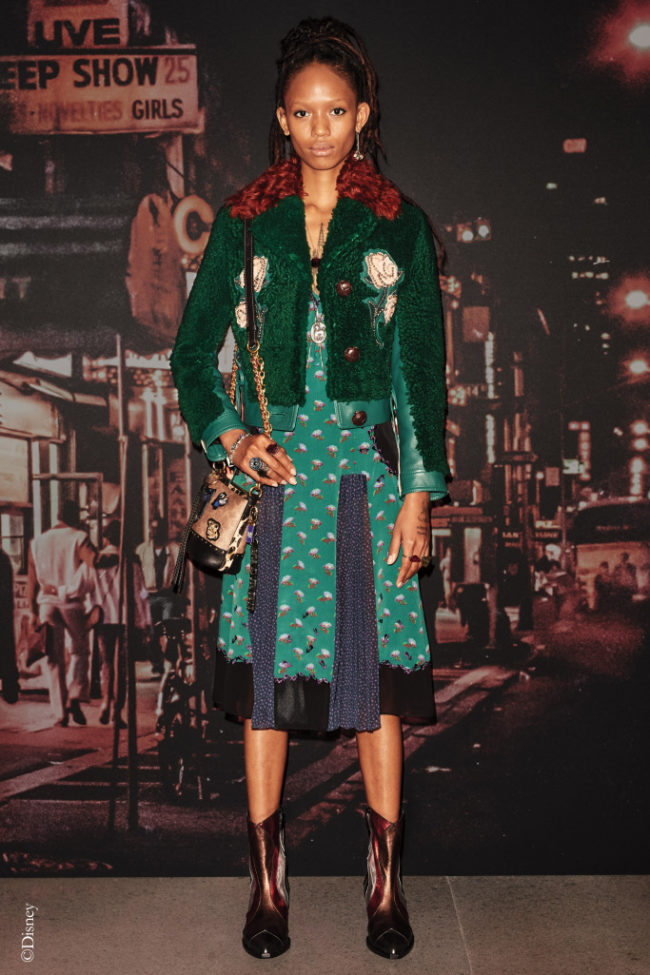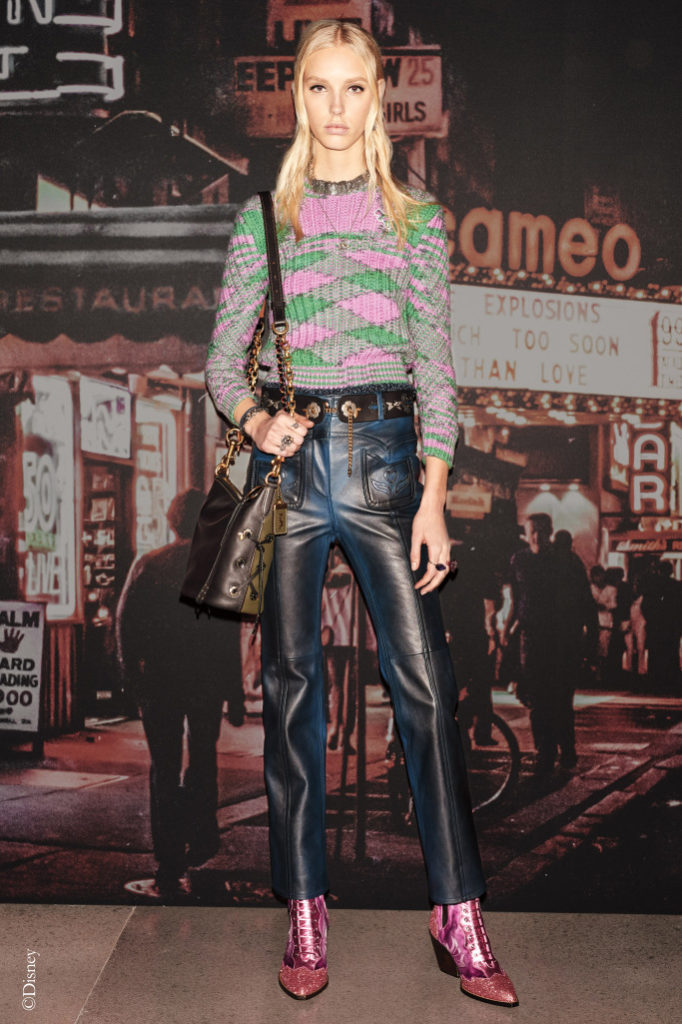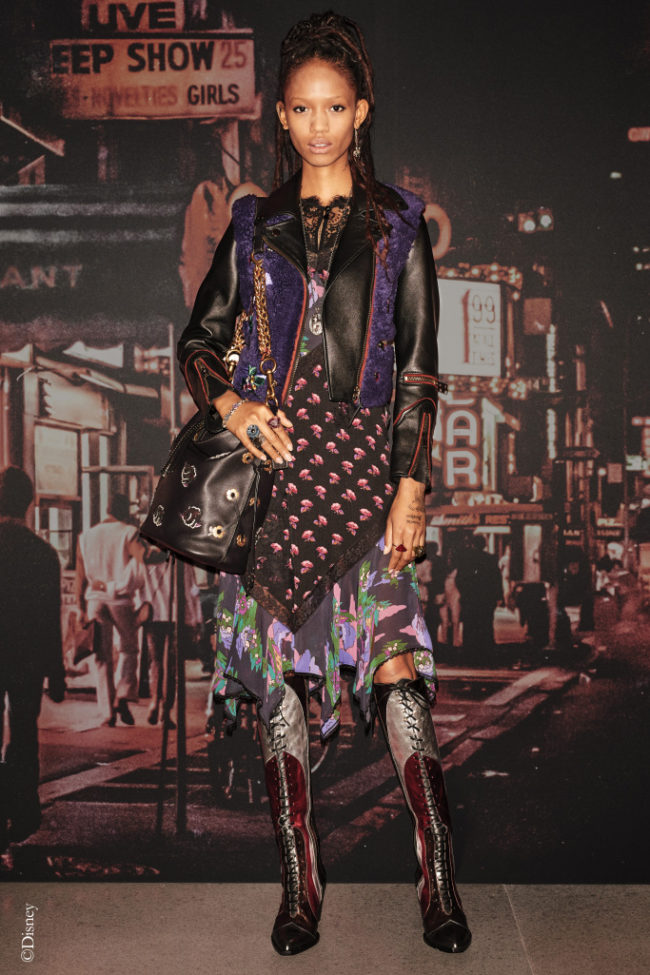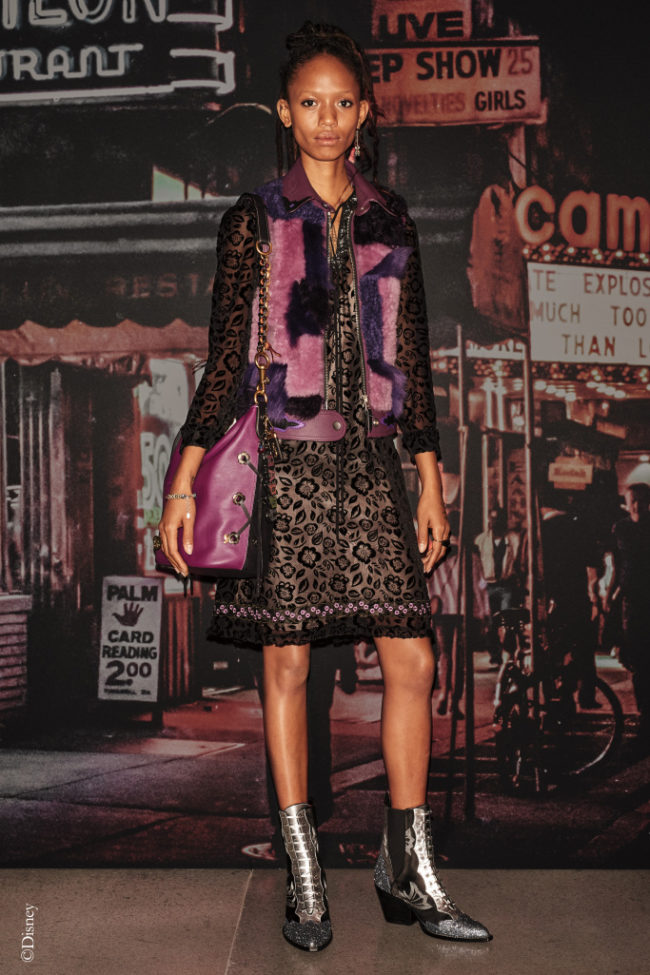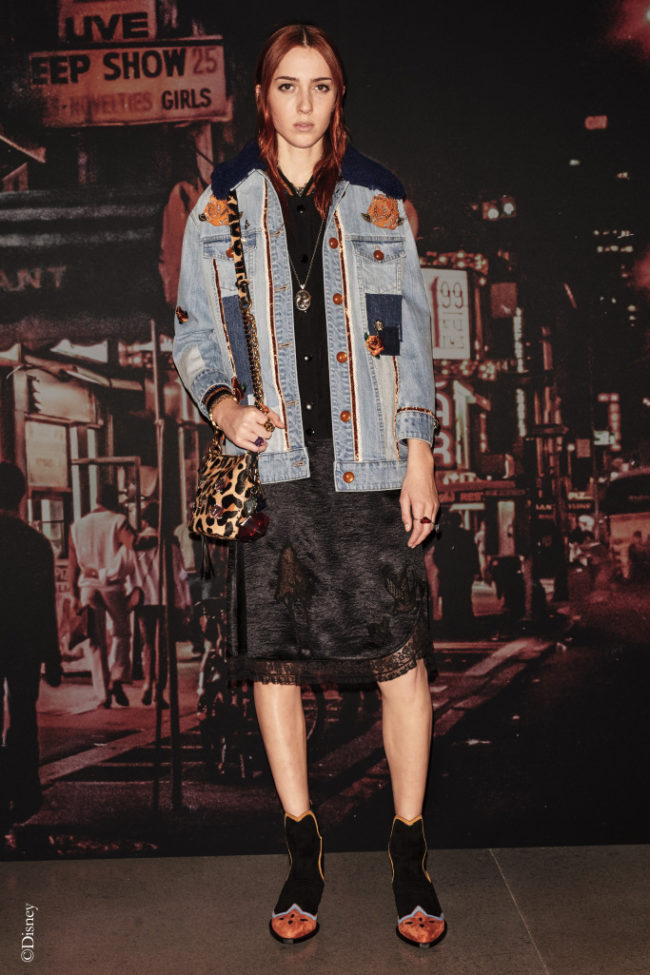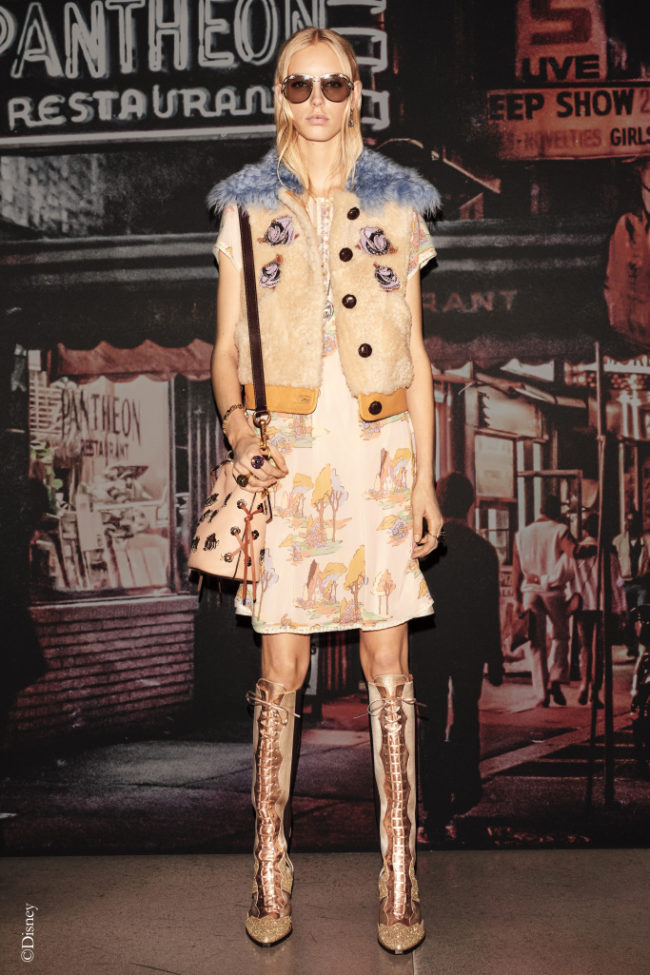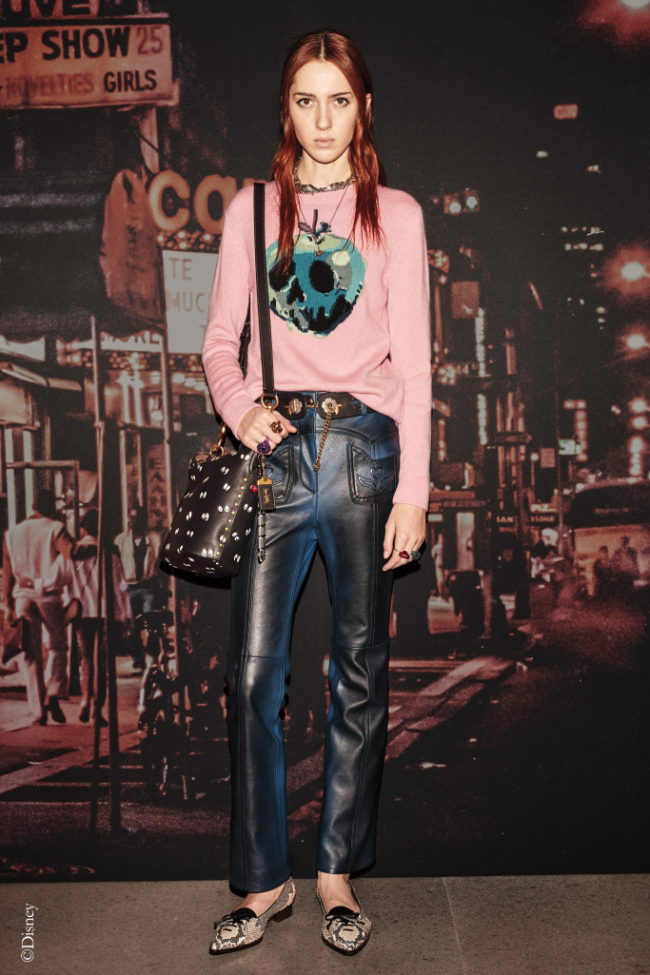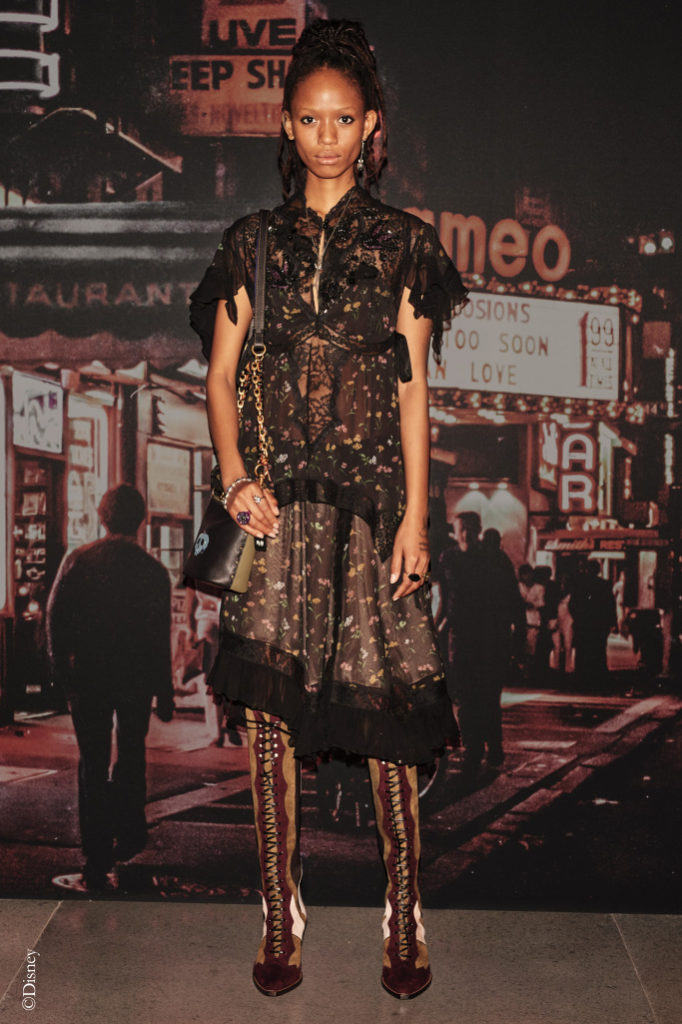 Rich color and texture are at the core of the Missoni DNA and for pre-fall 2018 they stood true to their legacy.  But this season they looked beyond their traditional zig-zag patterns to create exciting, textural looks with an edgier, more modern vibe.  These new patterns were adapted to a wide range of shapes and silhouettes from a flirty tiered dress to knit jumpsuits and sweaters and bold floral-themed, quilted pattern coats.   A light camel and grey wool coat with knitted sleeves and toggle closure reflected a cleaner aesthetic that worked well too.  For pure fun this season it will be hard to match their shearling bomber jacket with intarsia logo unless, of course, you go with their crazy fun mink and shearling striped jacket.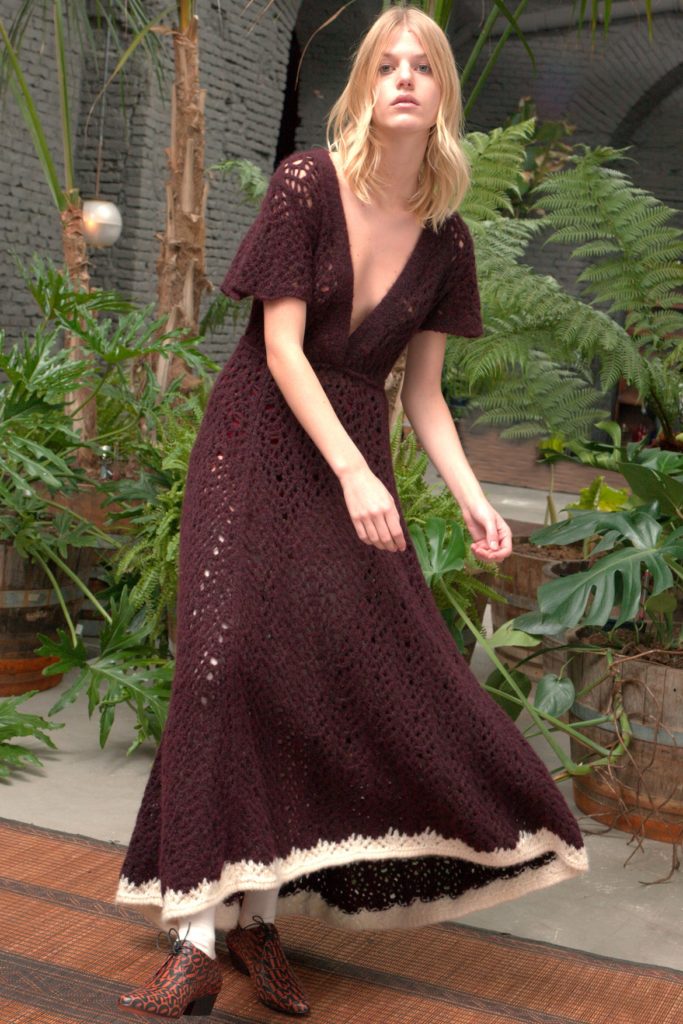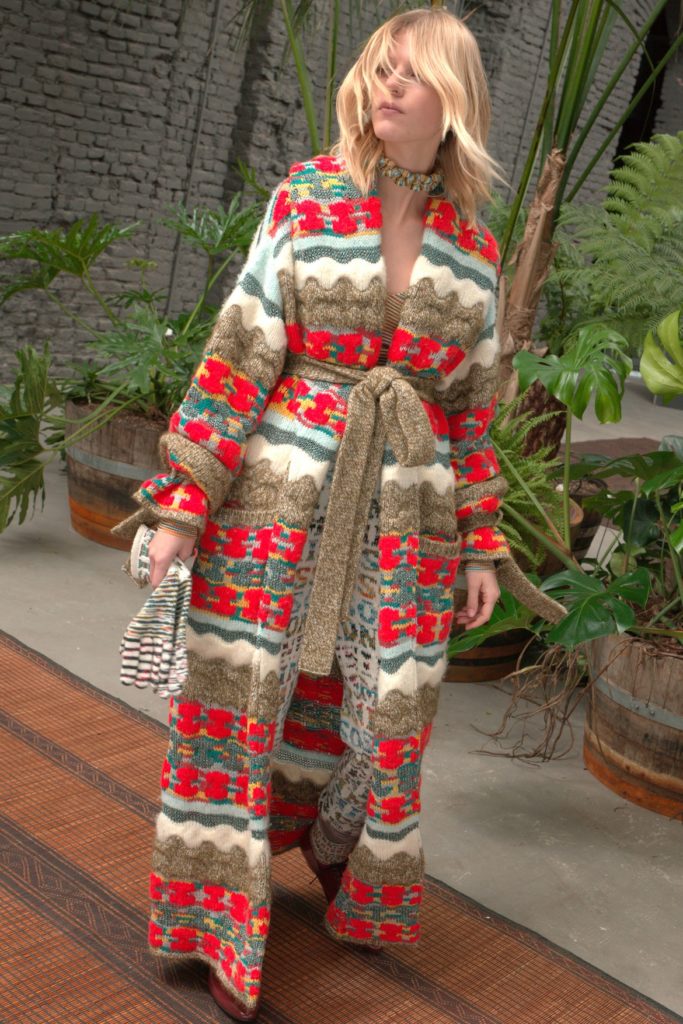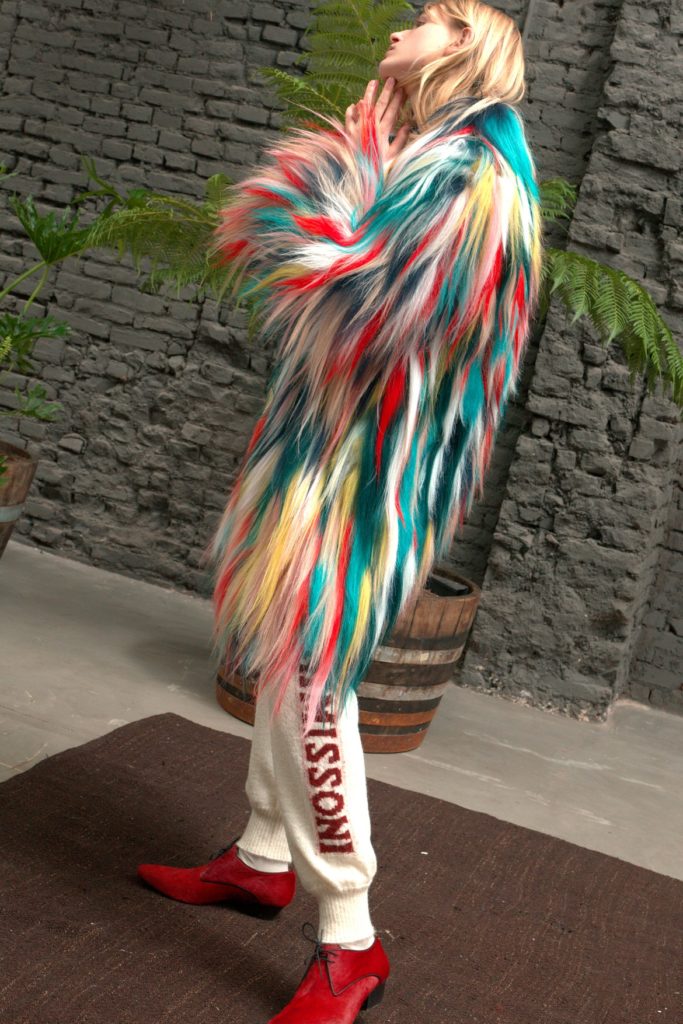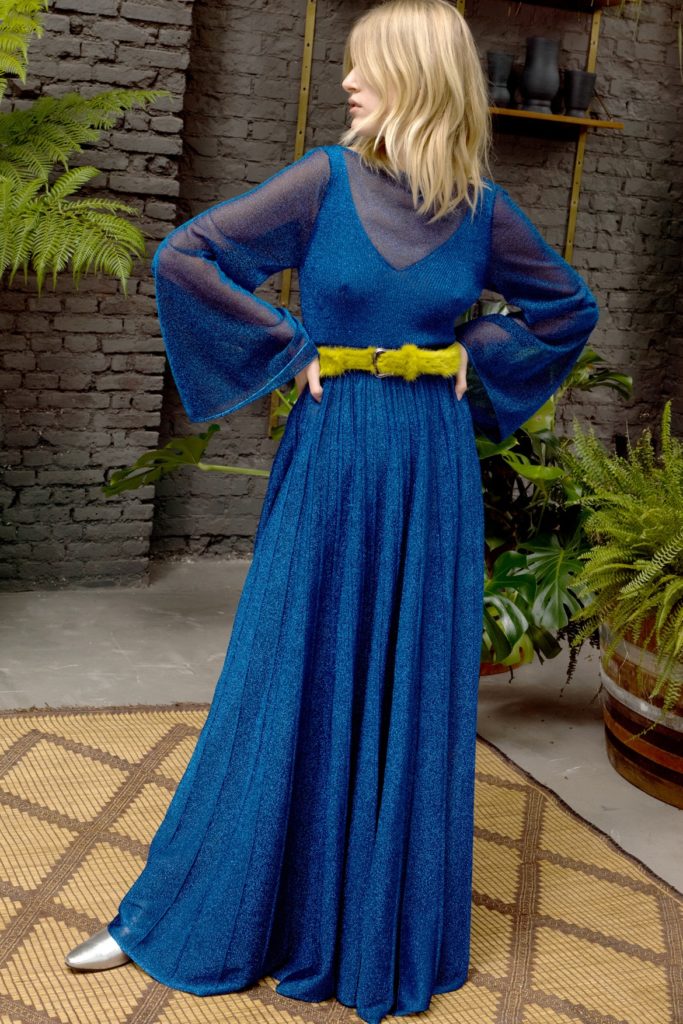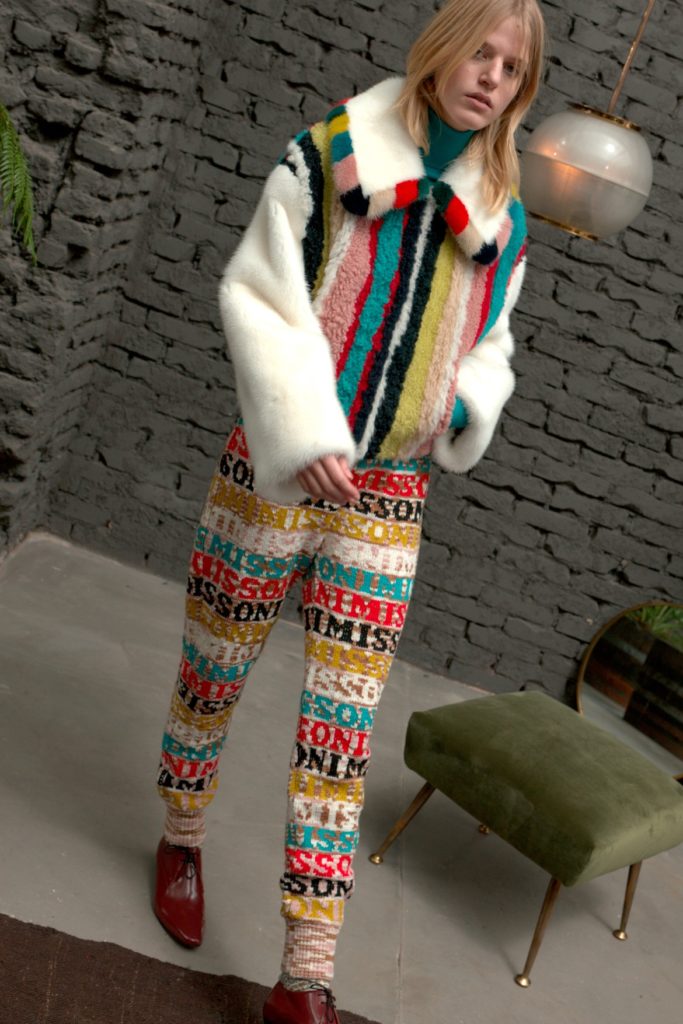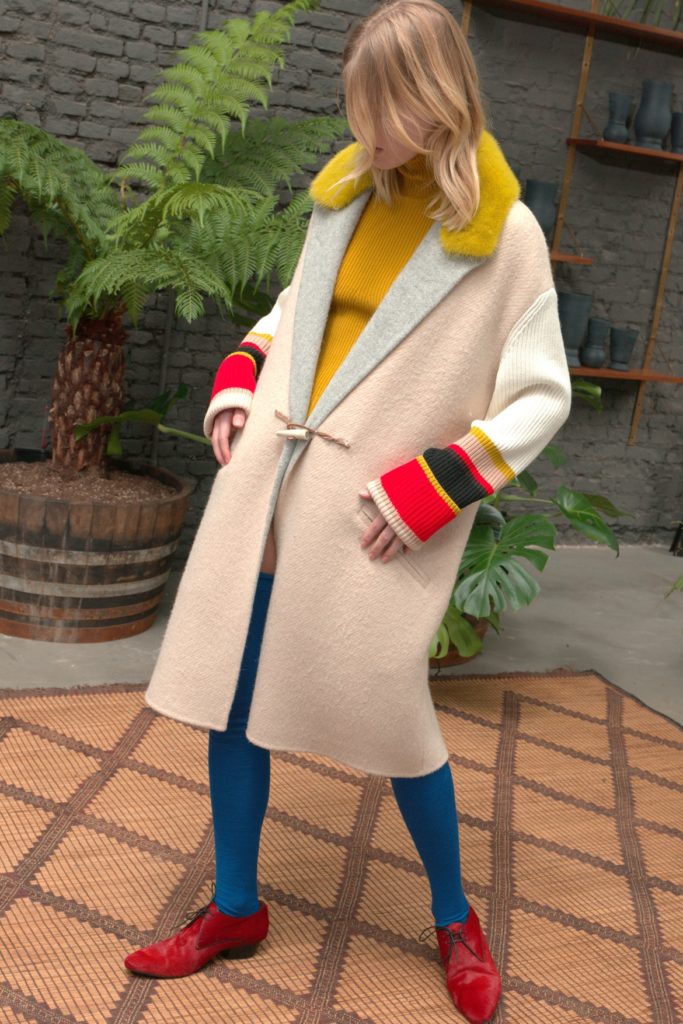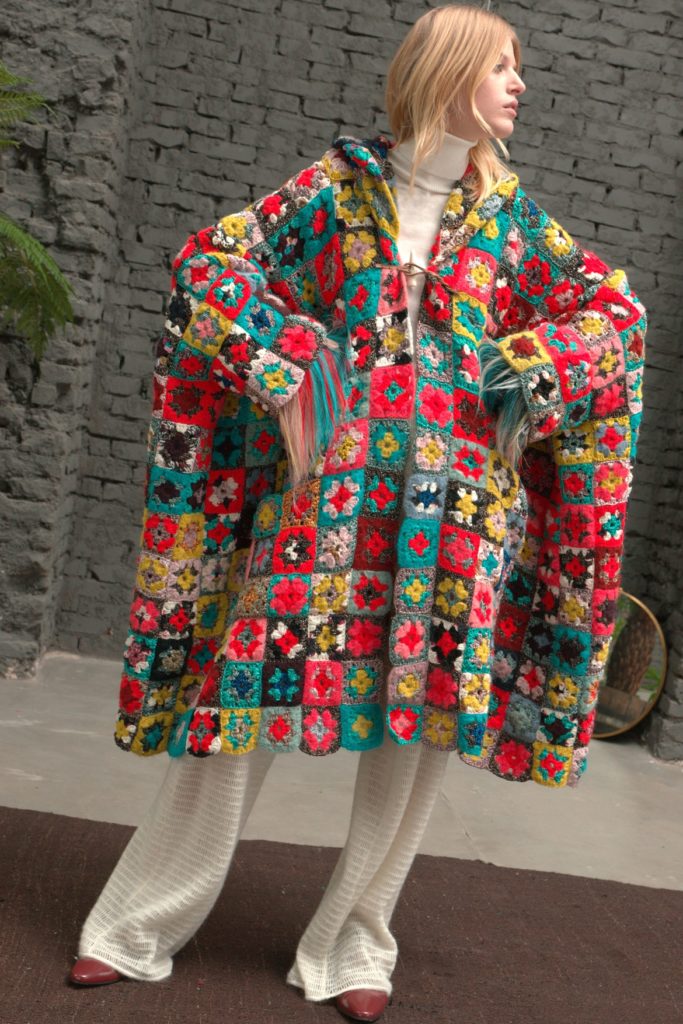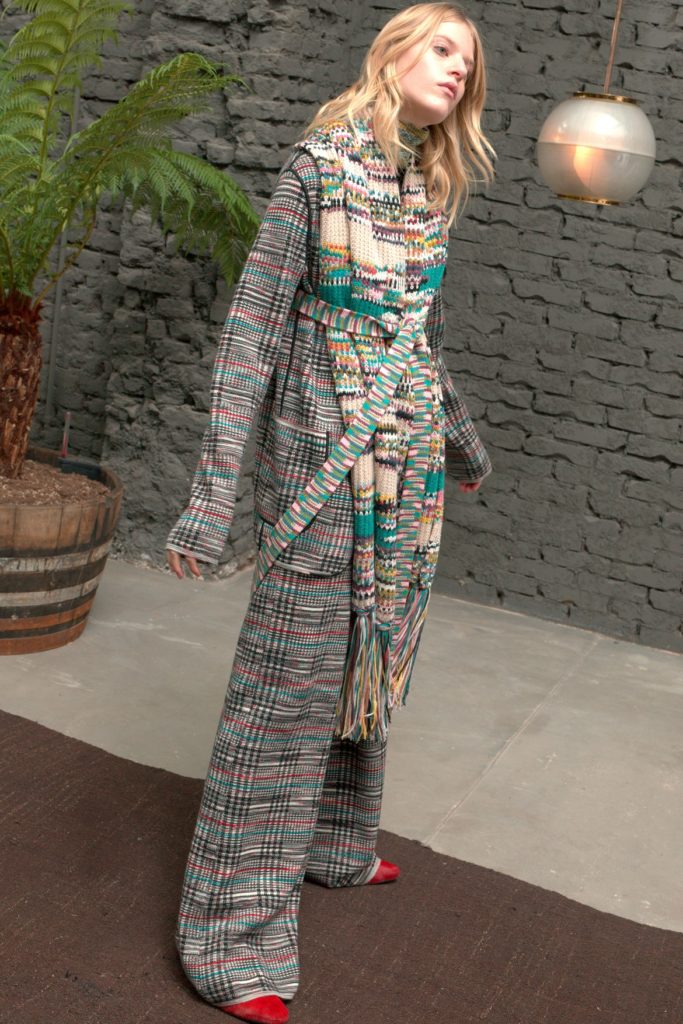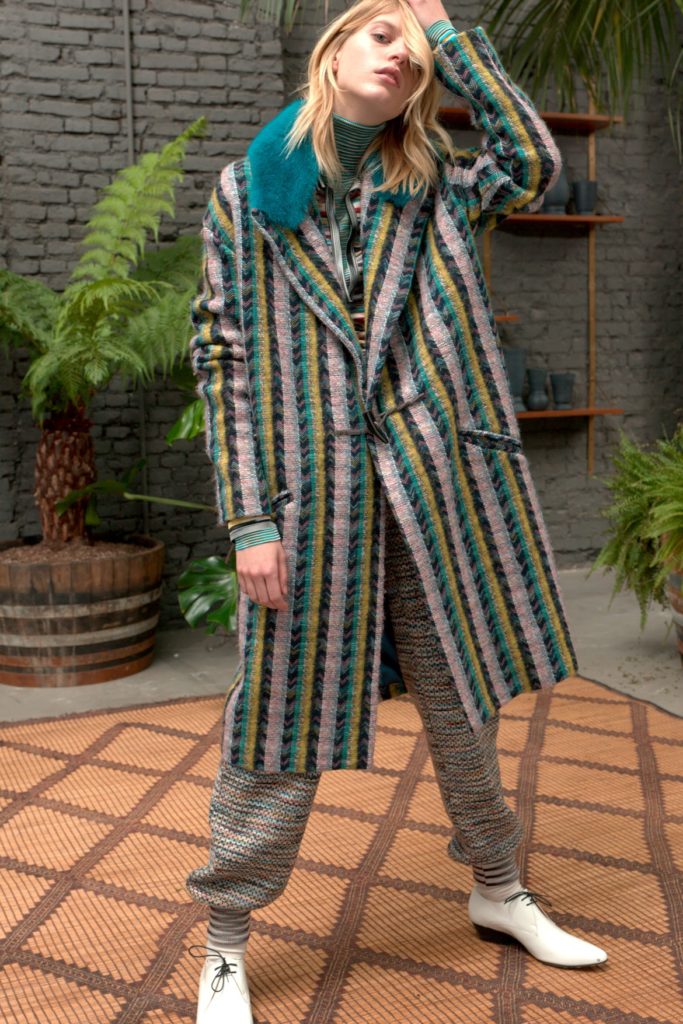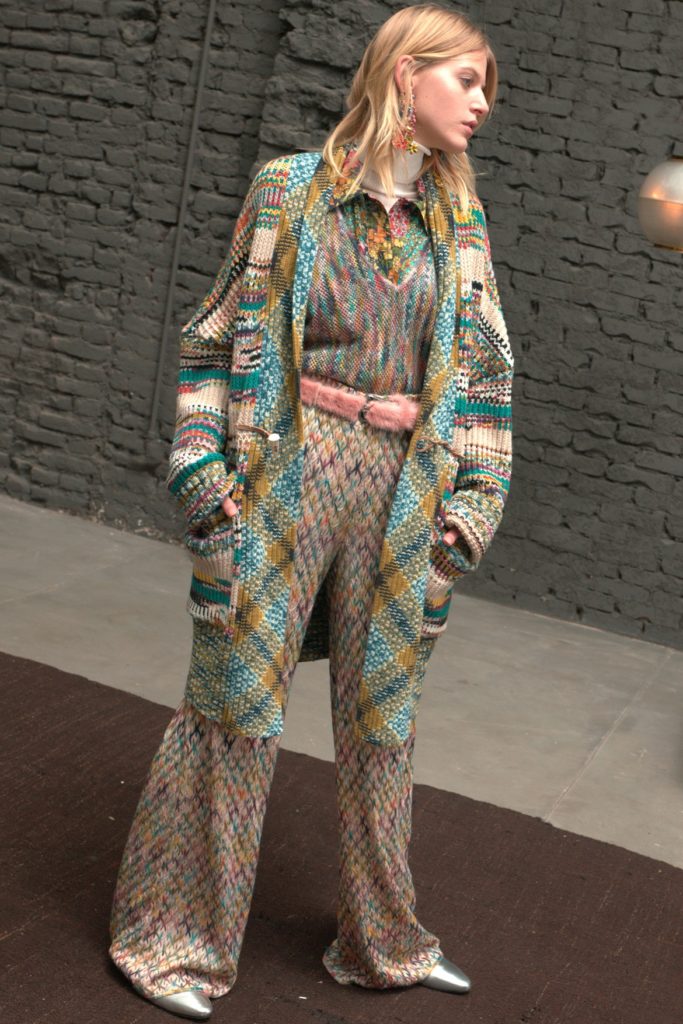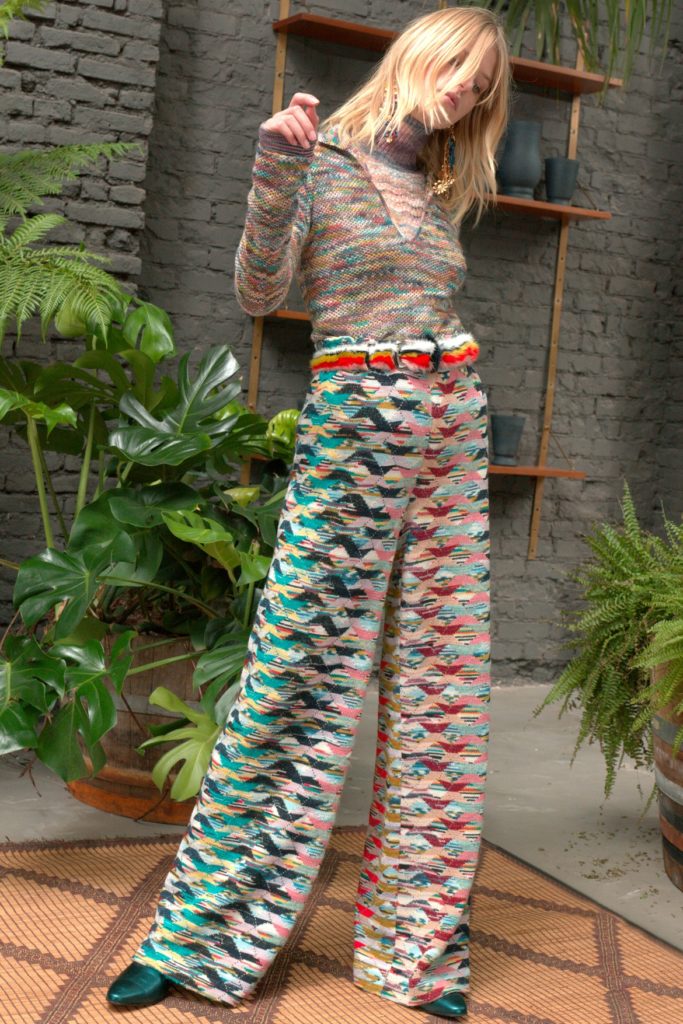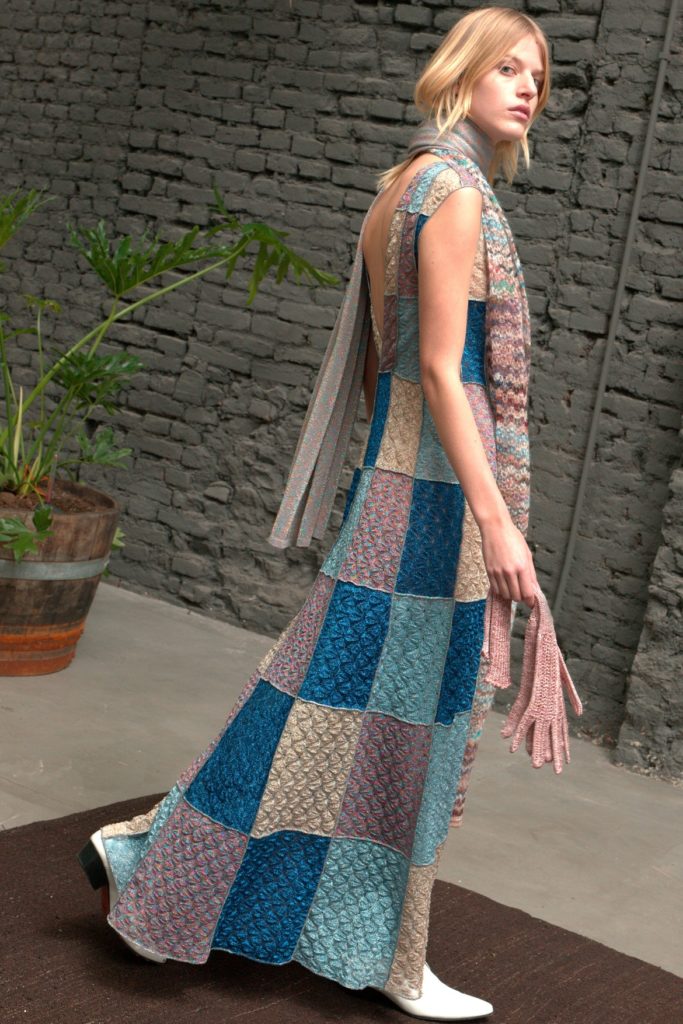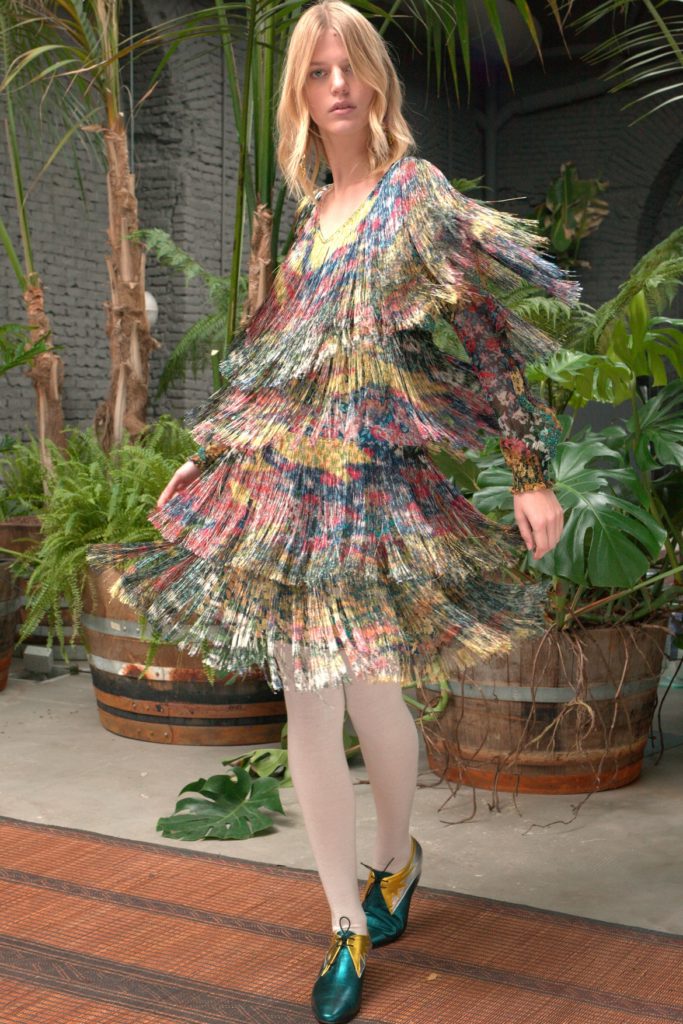 The feet are finally getting their due. Furry footwear seems to be a recurring theme for pre-fall 2018 as designers capitalize on fur's cozy feel and luxe appeal.  Tomas Maier featured fun, furry slip-ons across a pre-fall 2018 collection that delivered both easy summertime looks and his take on more substantial fall "back-to-school" looks.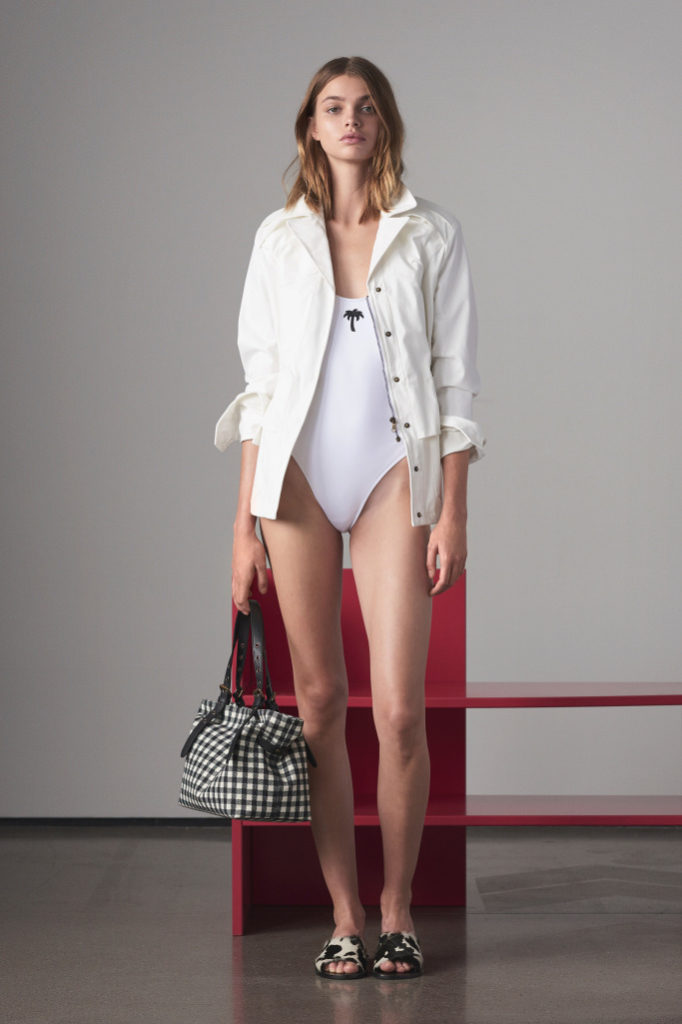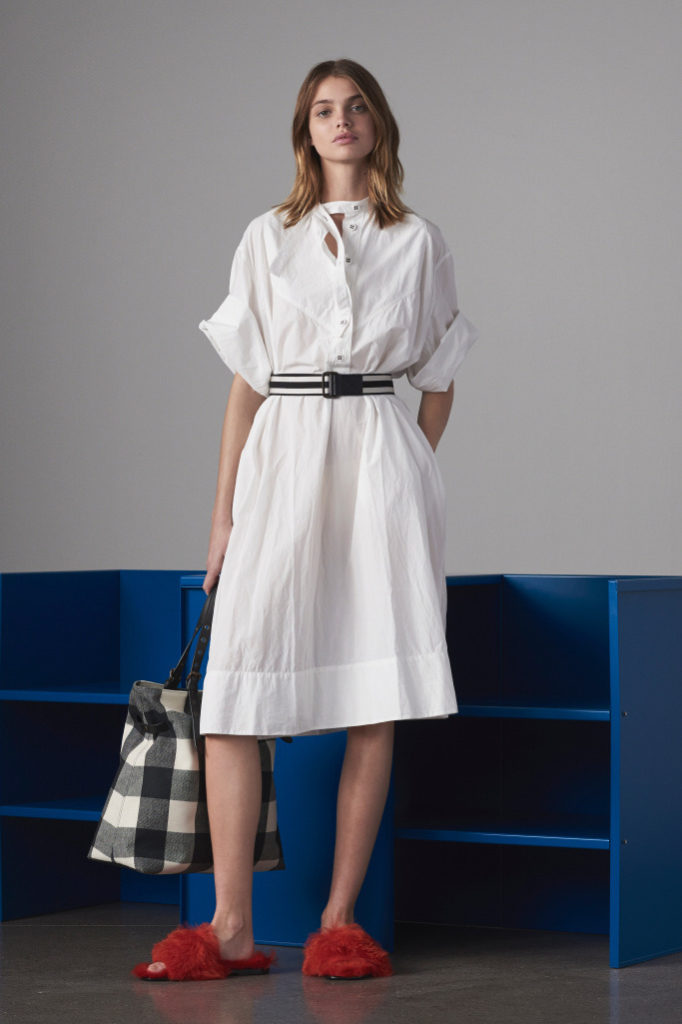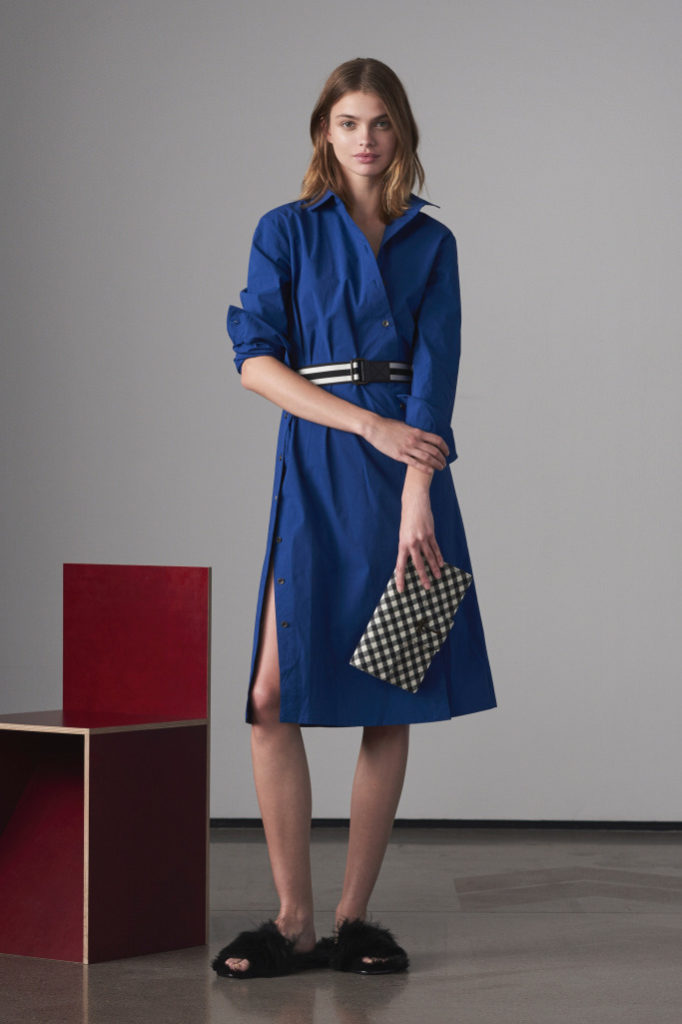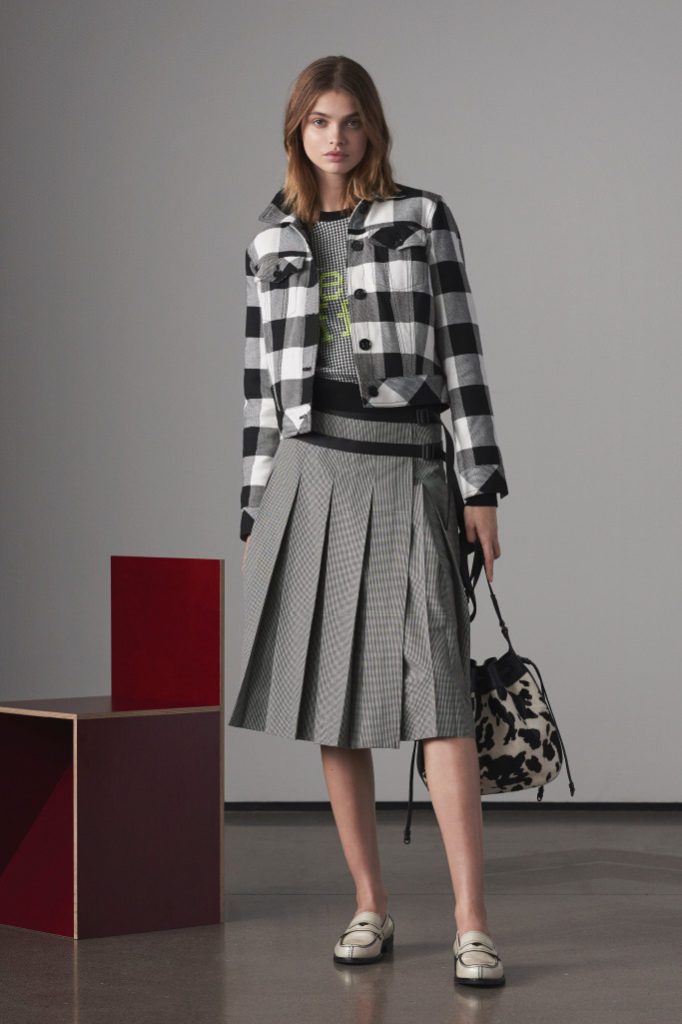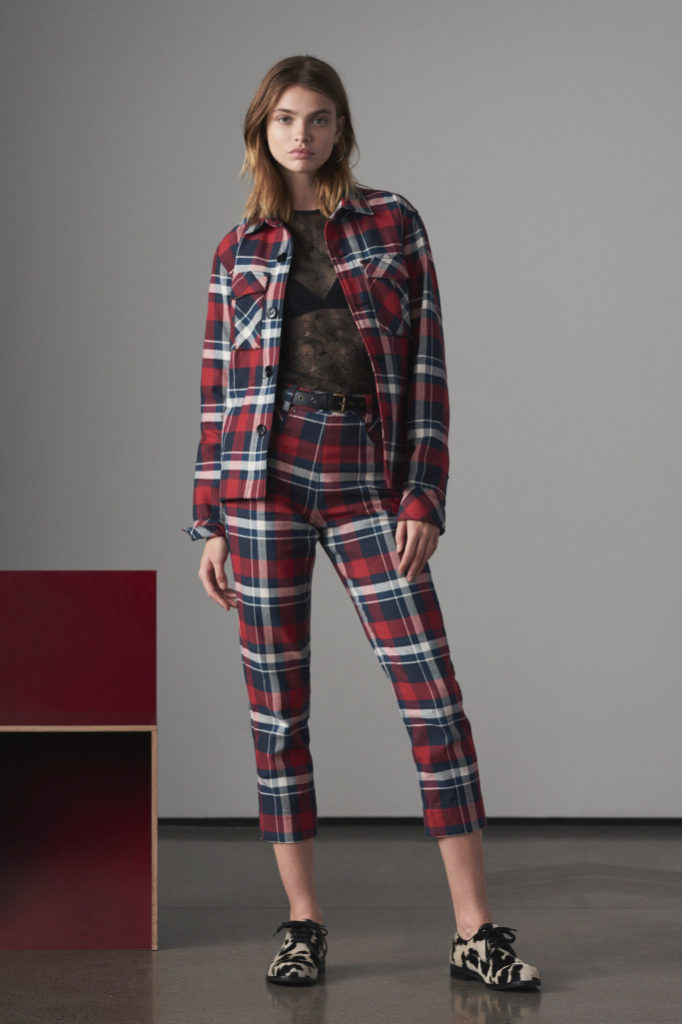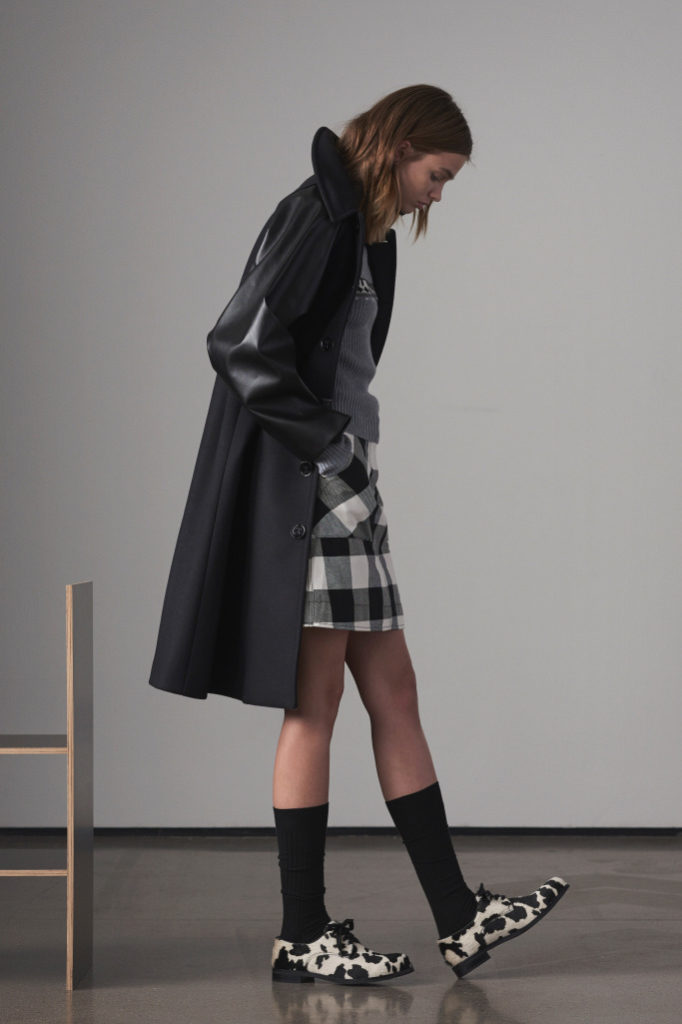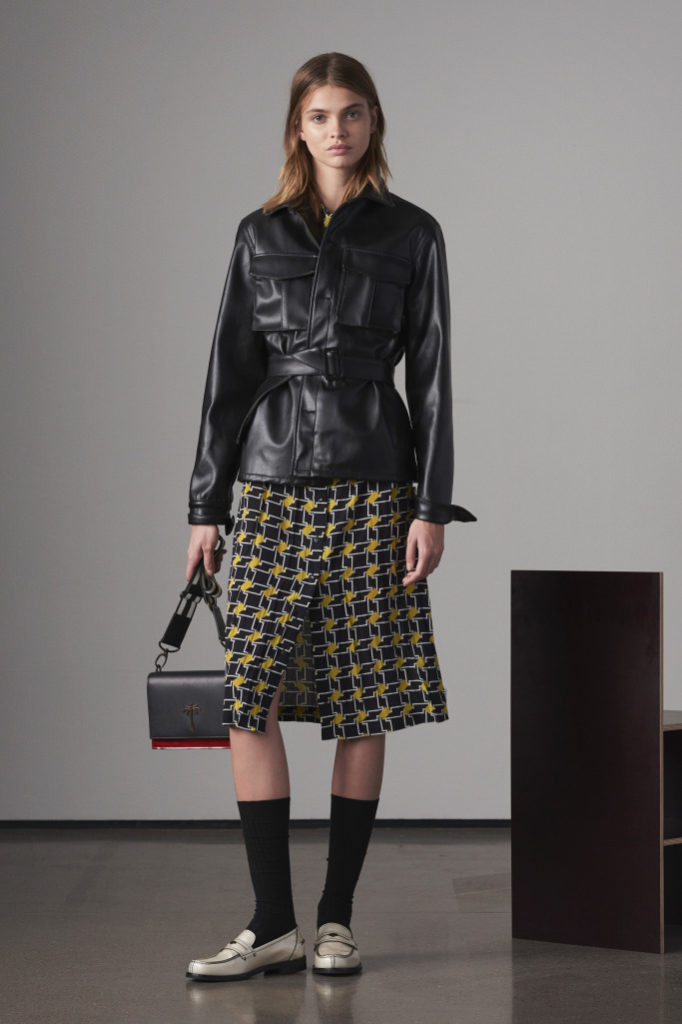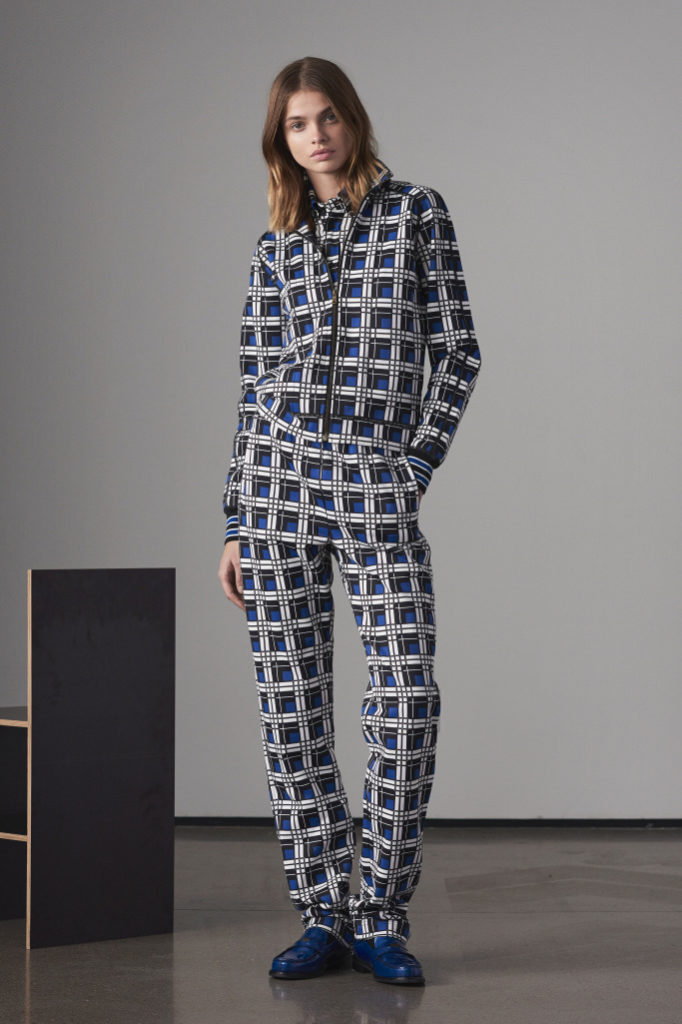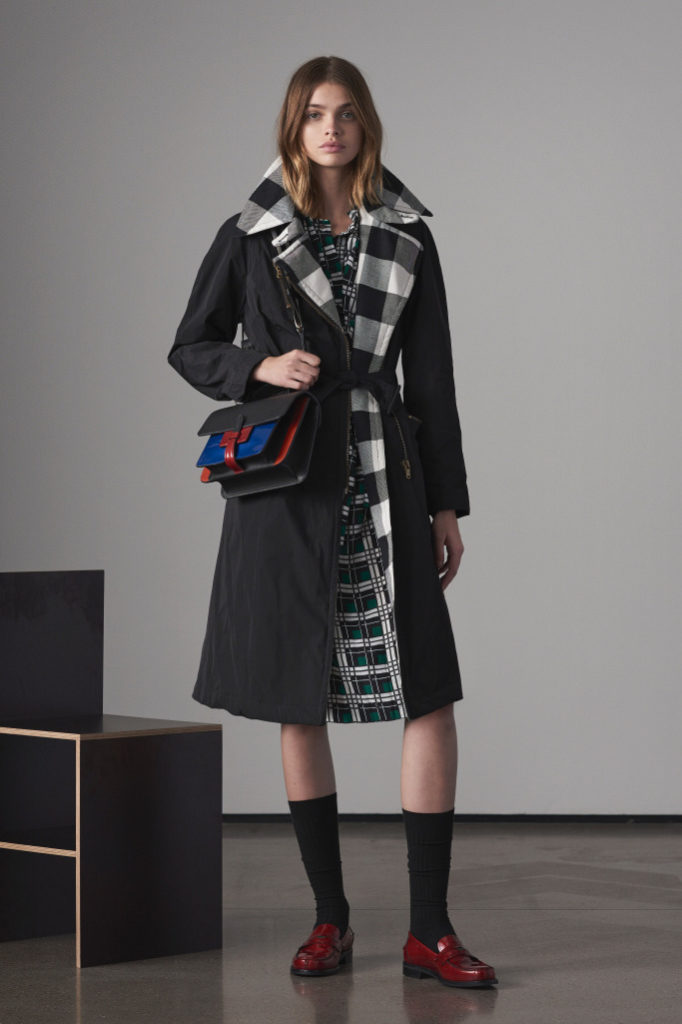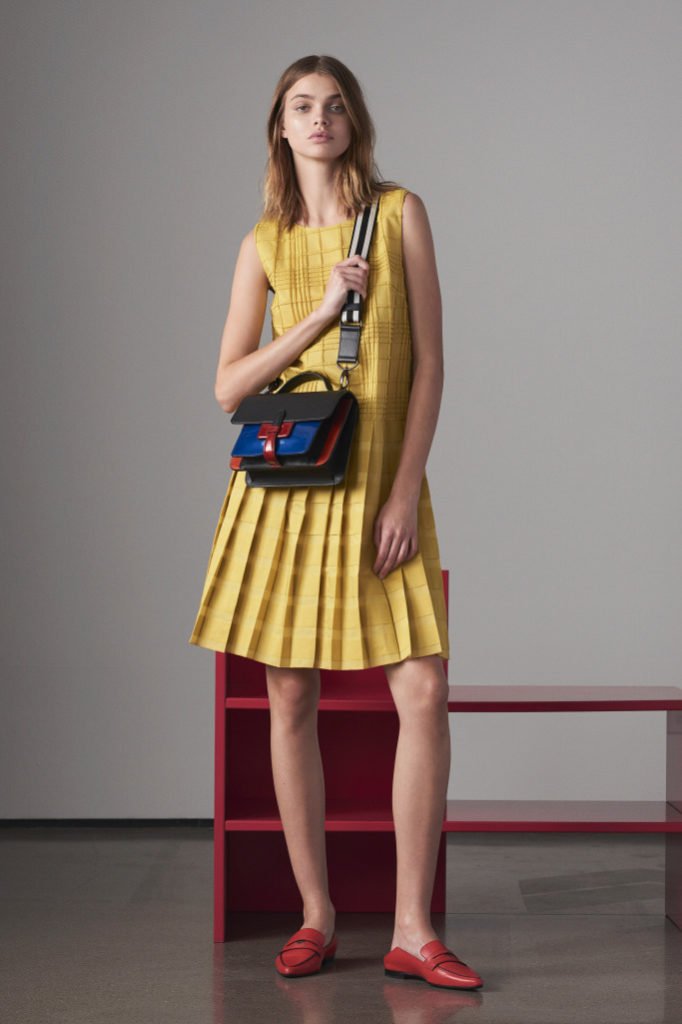 Focusing on crisply tailored silhouettes and luxury fabrications of cashmere, mohair, leather and fur, Simon Holloway delivered trademark Italian sophistication and style in his pre-fall 2018 collection for Agnona.  Sporty, casual looks including a track pant paired with a plaid and shearling overcoat and slightly baggy corduroy pants shown with a natural shearling peacoat reflected a refinement unique to the Milanese designer.  Dresses came in classic silhouettes, belted and falling just below the knee for a timeless elegance.  For the ultimate in indulgence look to his zippered wool jacket lined in ribbed whisky mink.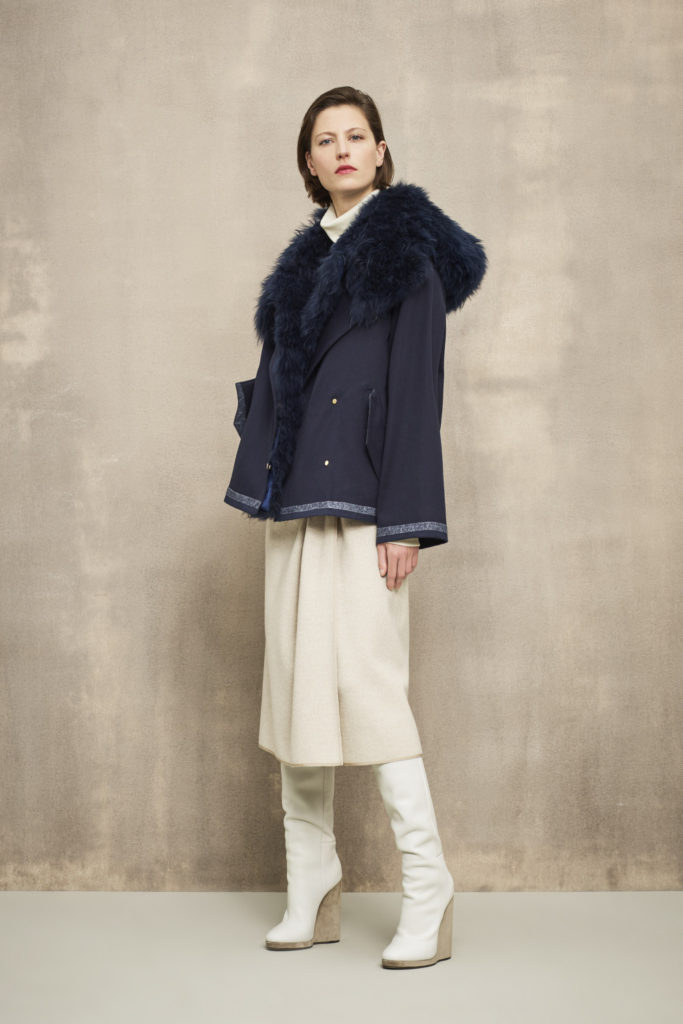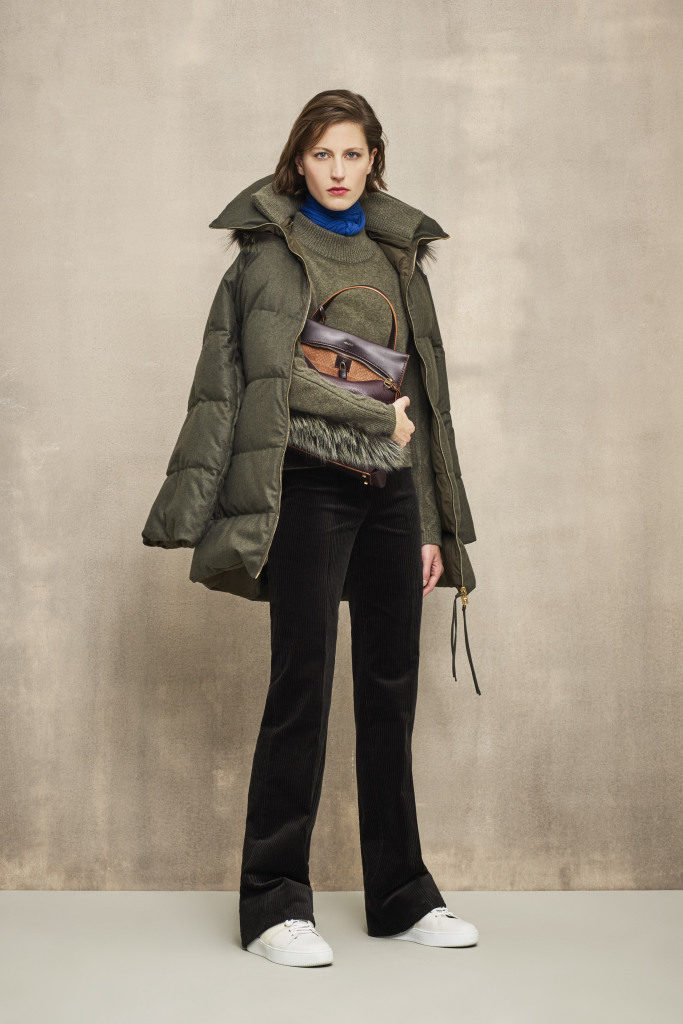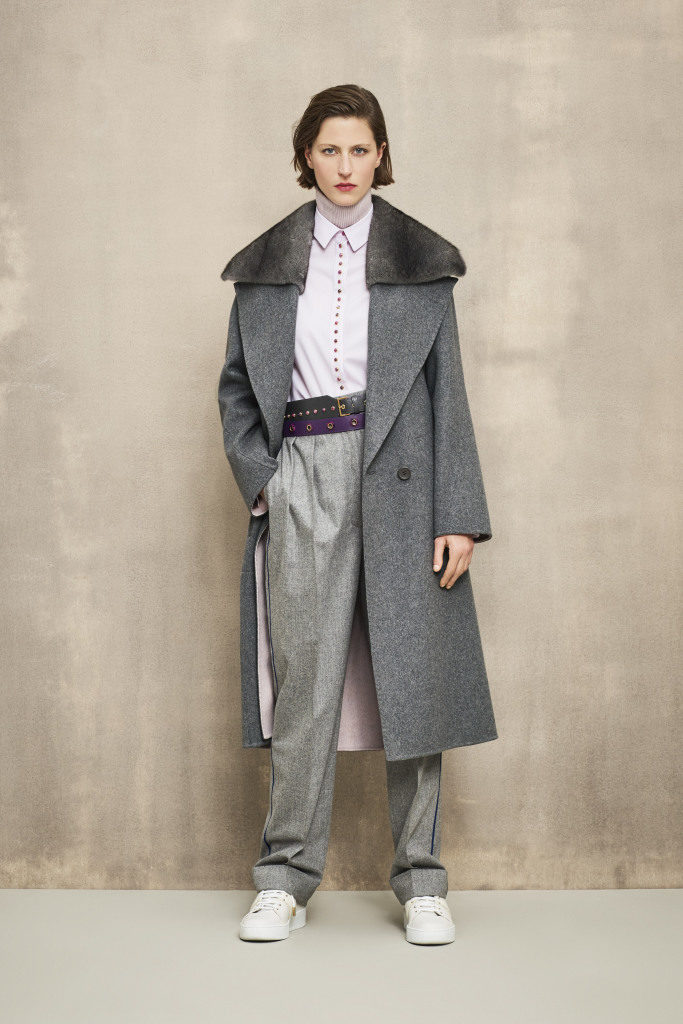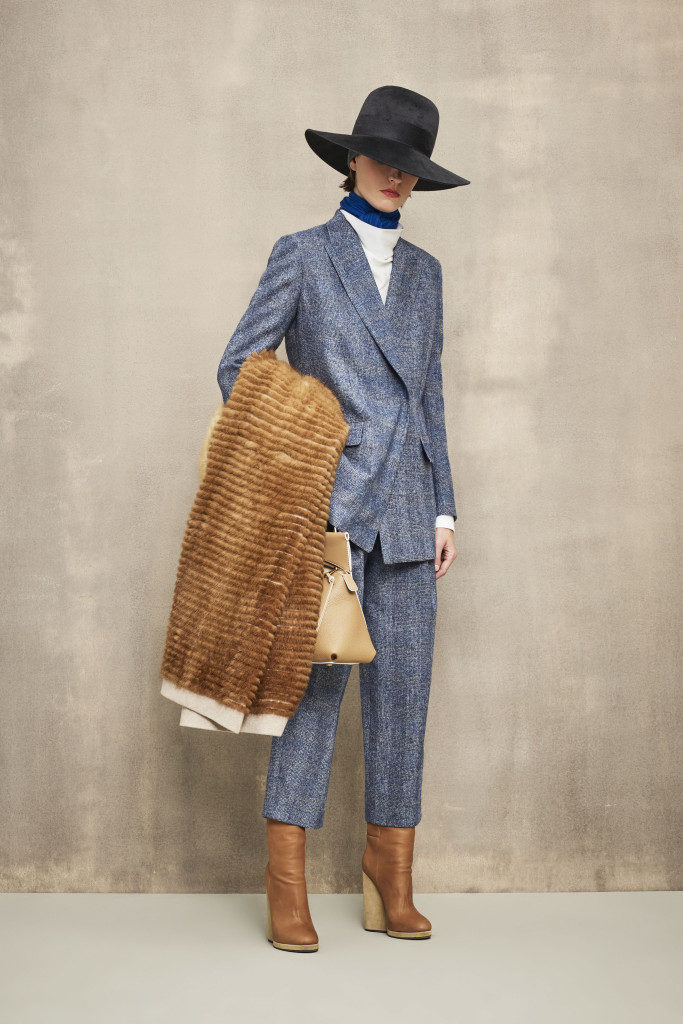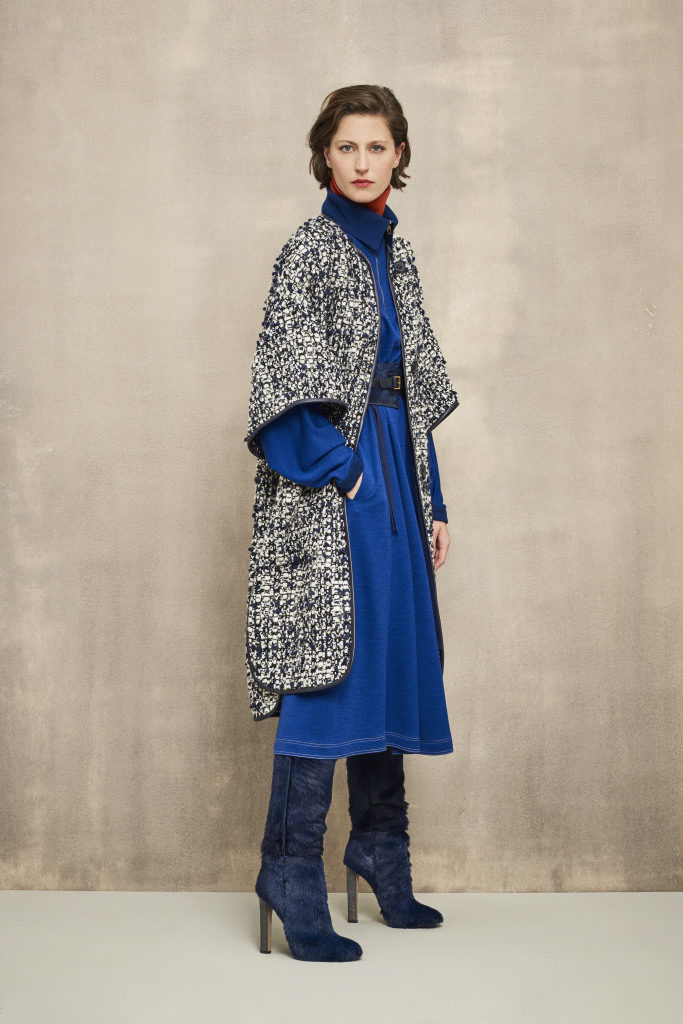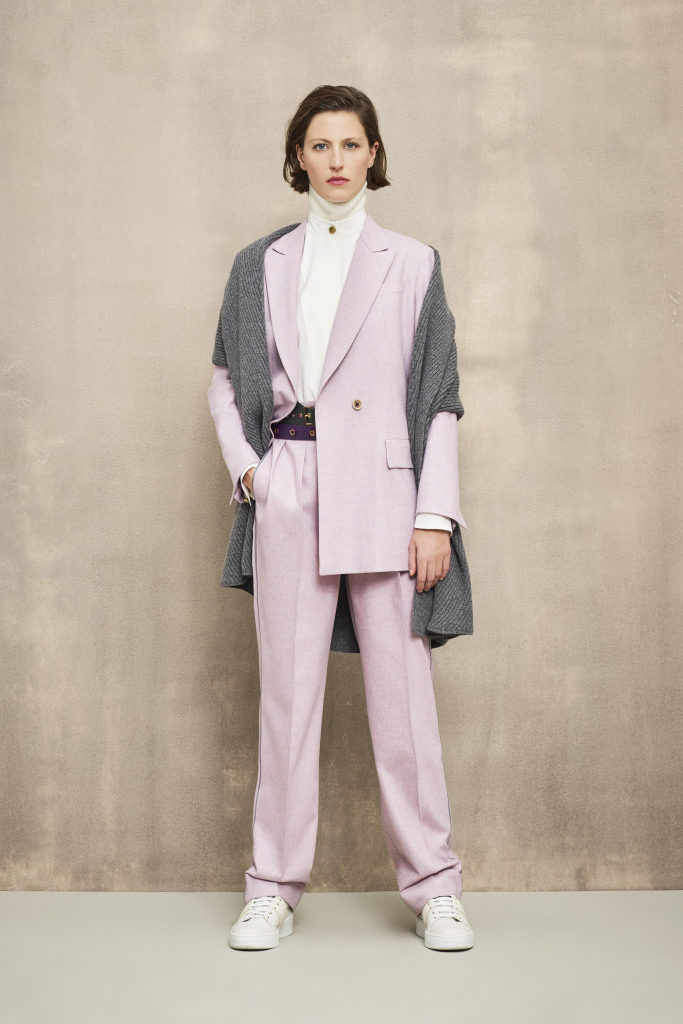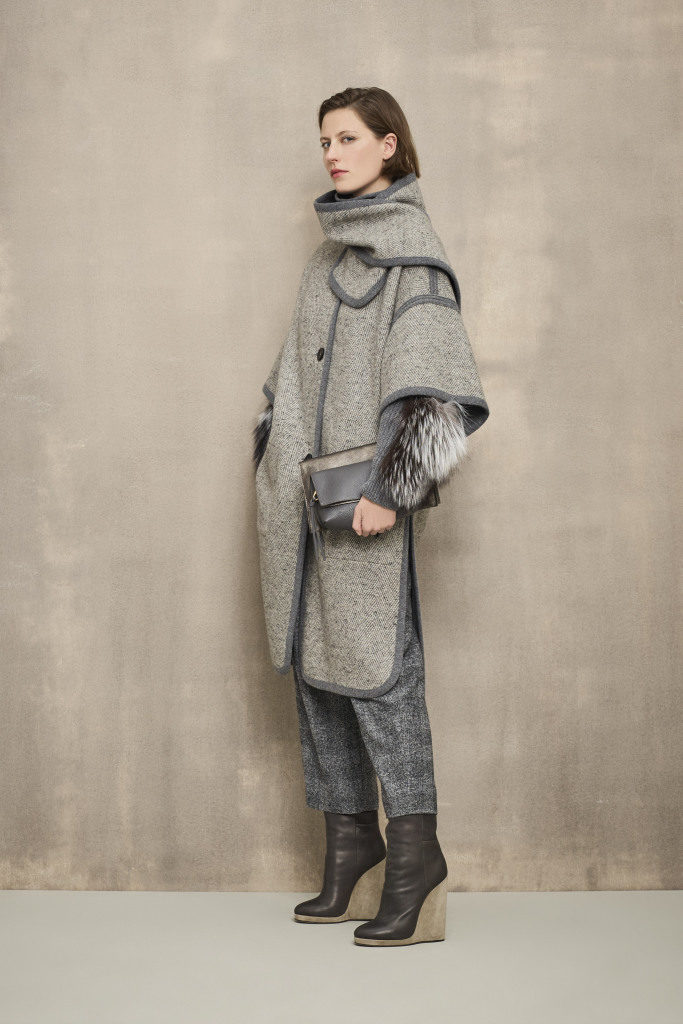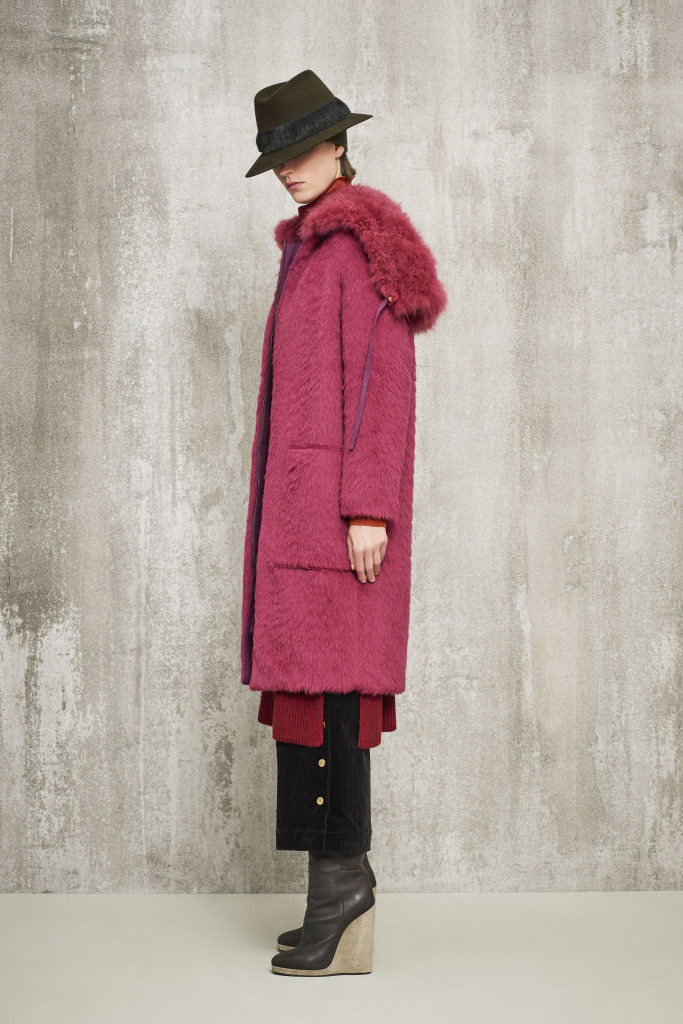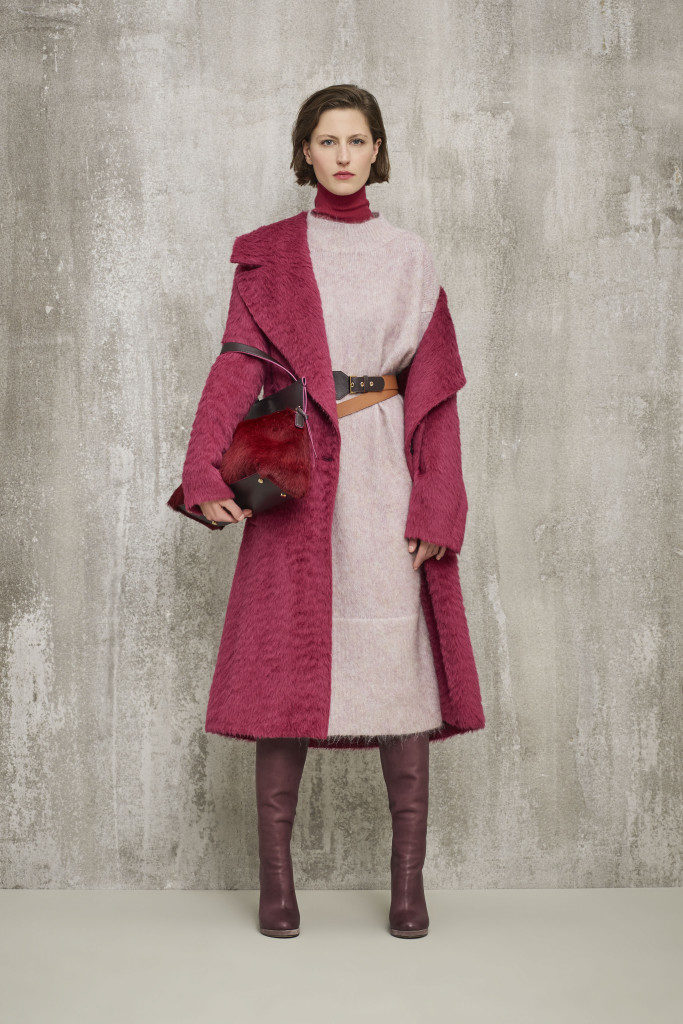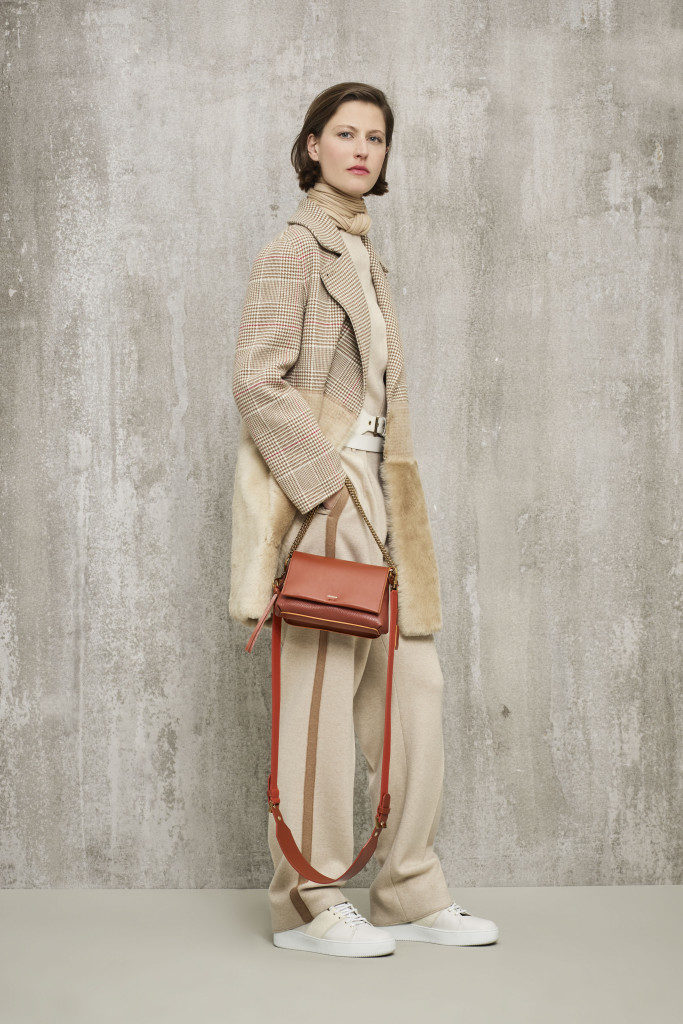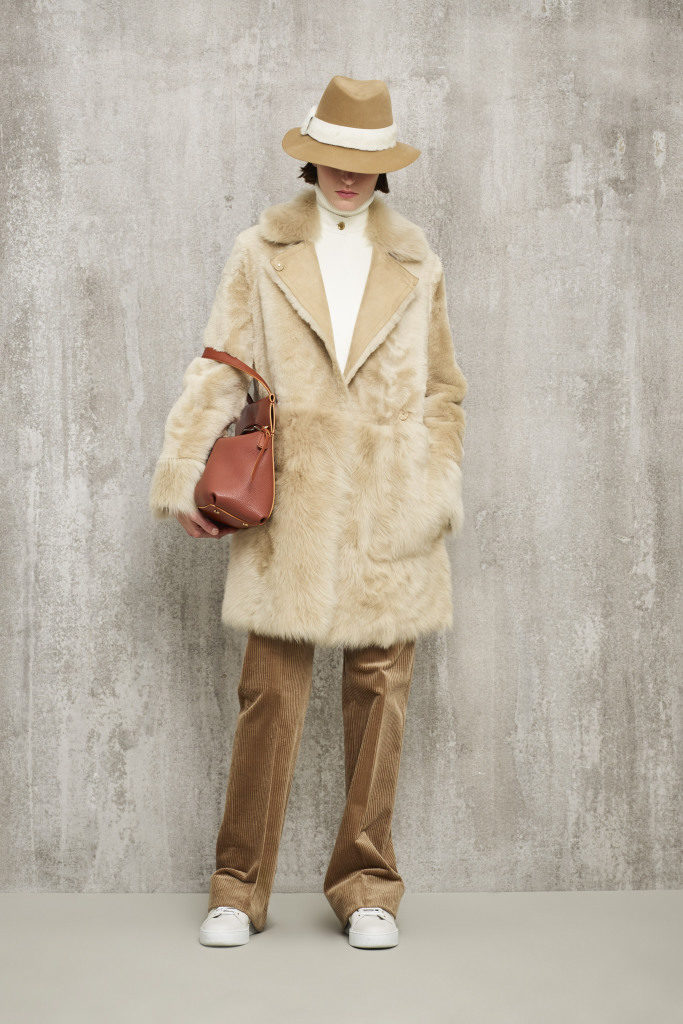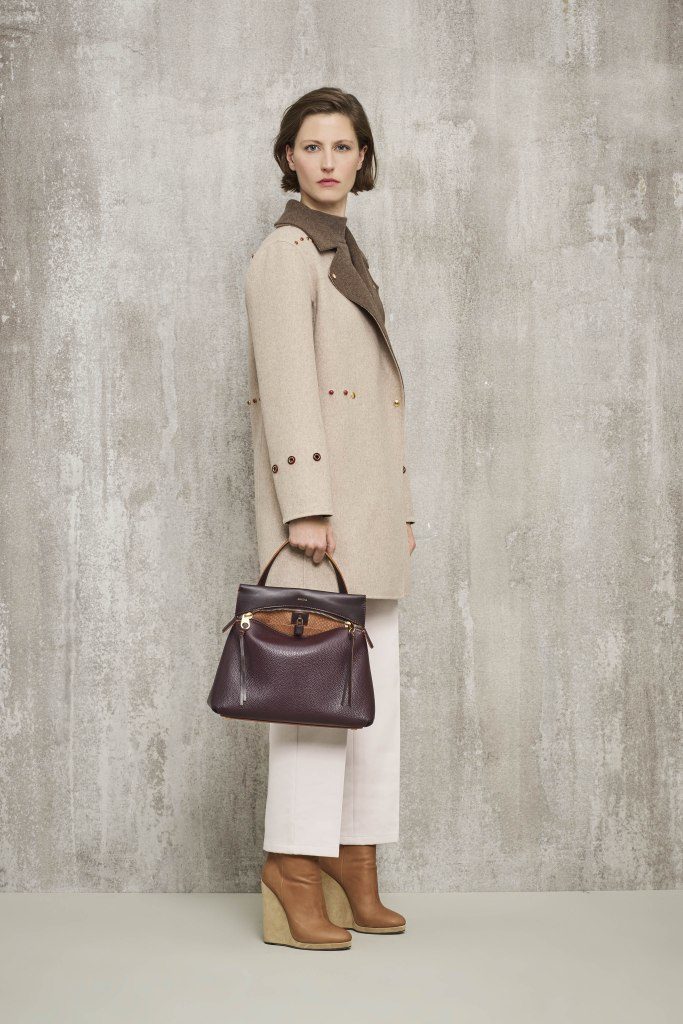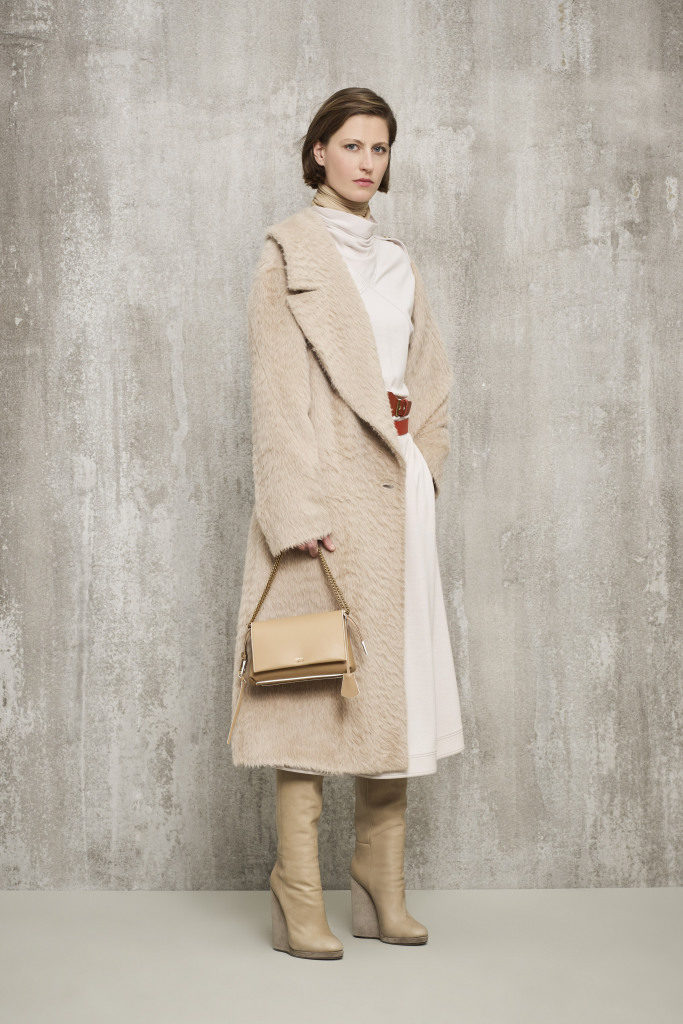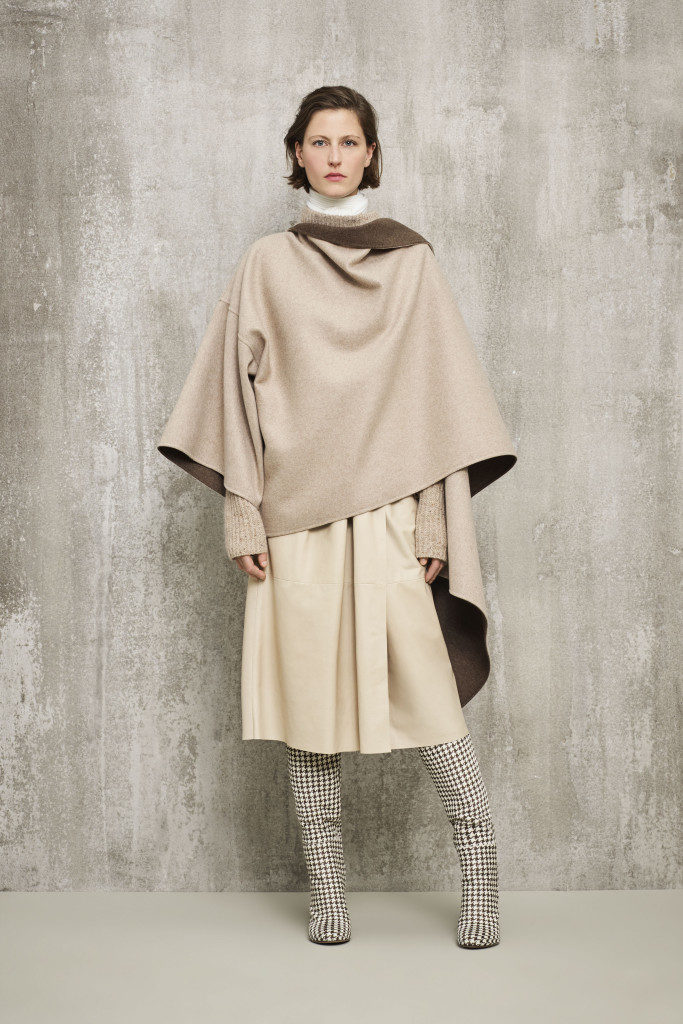 Mixing Victorian details with edgy, modern twists Jane Siskin delivered a pre-fall 2018 collection that reflected the street savvy of Kings Rd. and the refined luxury of Lancashire.  Ladylike Romance ran high with plenty of floral prints, ruffles and smocking. Studded leather pants, black leather belts with grommets and a black denim jacket with fur sleeves offered a more urban appeal.  Ms. Siskin knows her customers and this season she is giving them plenty to choose from.