MILAN Fashion Week Fall 2018 PART 6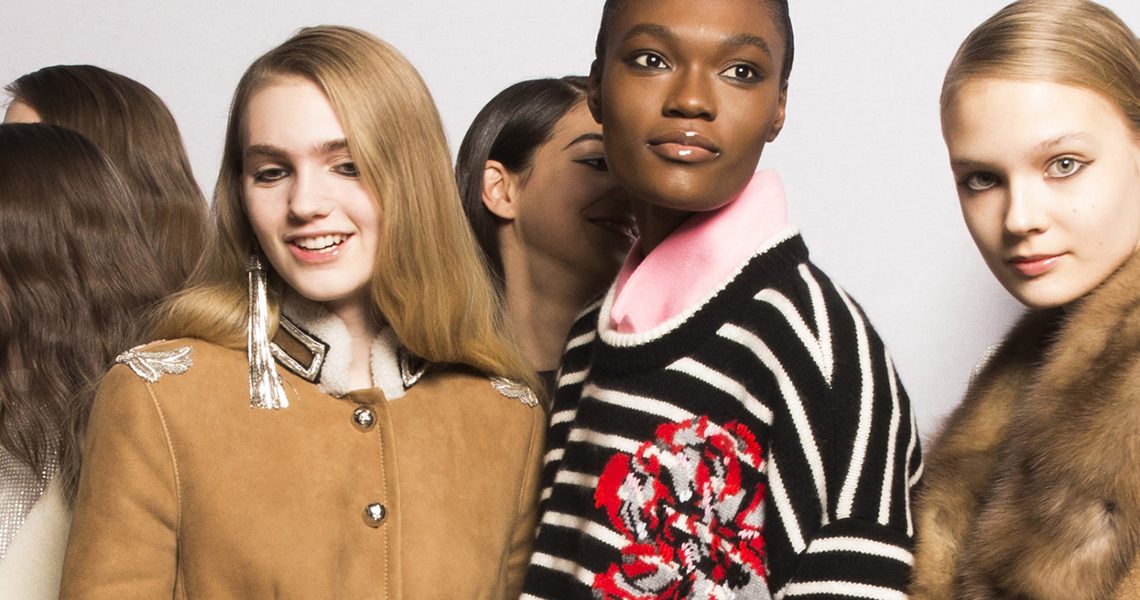 Italian designers appreciate the role of fine fabrics in creating luxury apparel.  And with impressive tailoring, innovative treatments and some unexpected twists on shapes and silhouettes they are transforming fine double faced woolens, angoras, mohairs, suedes, leathers and fur into fashions that reflect superb quality and style. Milan Fashion Week Fall 2018 showcased the pieces you'll want to hold in your wardrobe for years with the kind of elegance and excellence that render them timeless.  In a world of fast fashion that is often discarded quickly, isn't this what luxury is all about?
Milan Fashion Week Fall 2018: Investment Dressing
For fall 2018 Armani delivered a collection that felt very un-Armani.  Their trademark impeccably tailored suited ensembles were in short supply while looks that were infused with bright colors and thigh high leather lace up boots moved the conservative brand off the grid. There was more, so much more youthful vibrancy in their fall 2018 RTW collection; 96 glorious his and her looks to be exact!  Though there is much ballyhoo about Armani's "no fur" stance, some of the coolest looks in this collection were his fur looks.  First, let's chat about the fur hats! From curly Mongolian lamb to plush fur looks to billowing brightly dyed toppers, these hats were quite the departure for the normally sedate label.  Oh, and next was the goat fur!…one of our true, great loves. It screams rock star glam. From the trim on a black Mongolian lamb jacket to an accent on the stark Armani cuts it provided the perfect contrast and texture.  You say you love broadtail? Well, it's a perfect, sleek look and even better when you add long leather fringe to give it an uber-cool edge.  For more street cred they introduced a multi-colored Mongolian lamb jacket that had a tie-dye effect.  And for the men, a quilted two toned blazer with chocolate brown shearling lining was just yummy.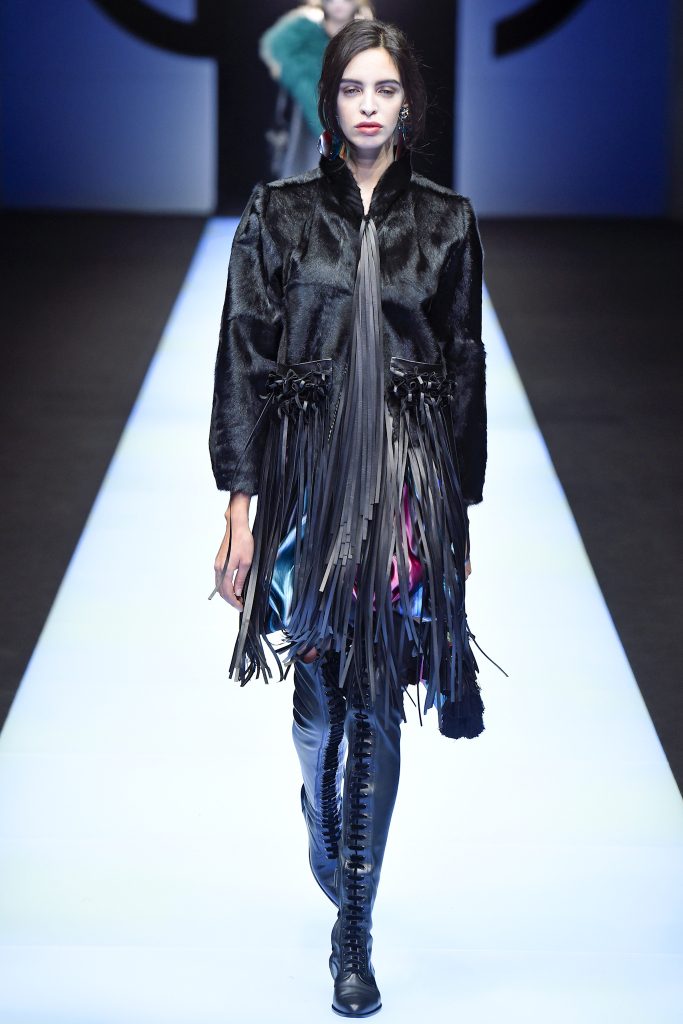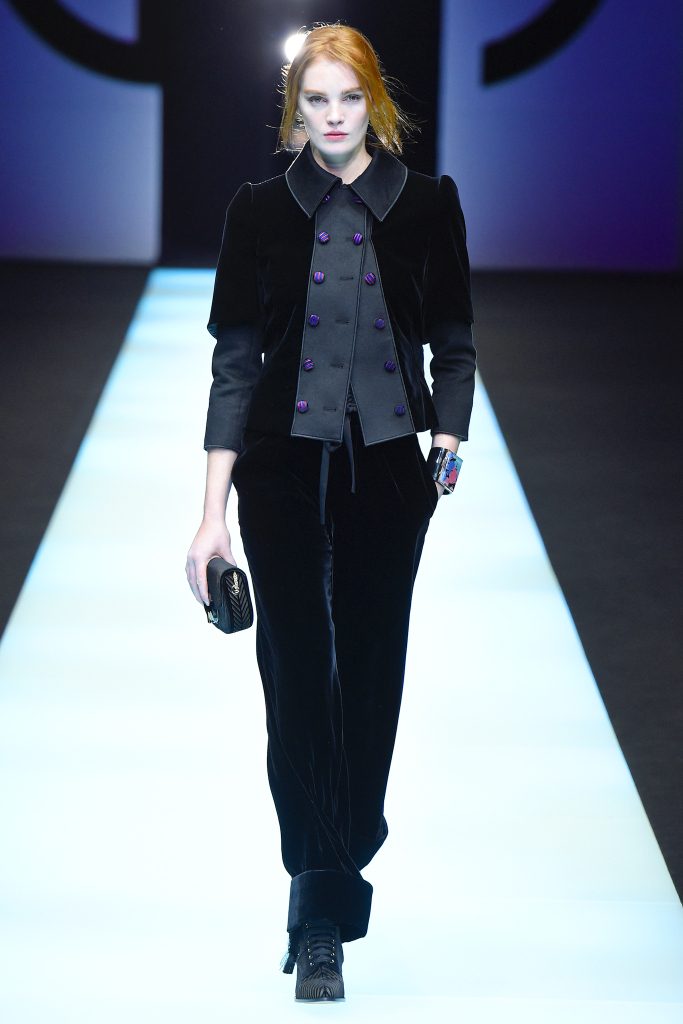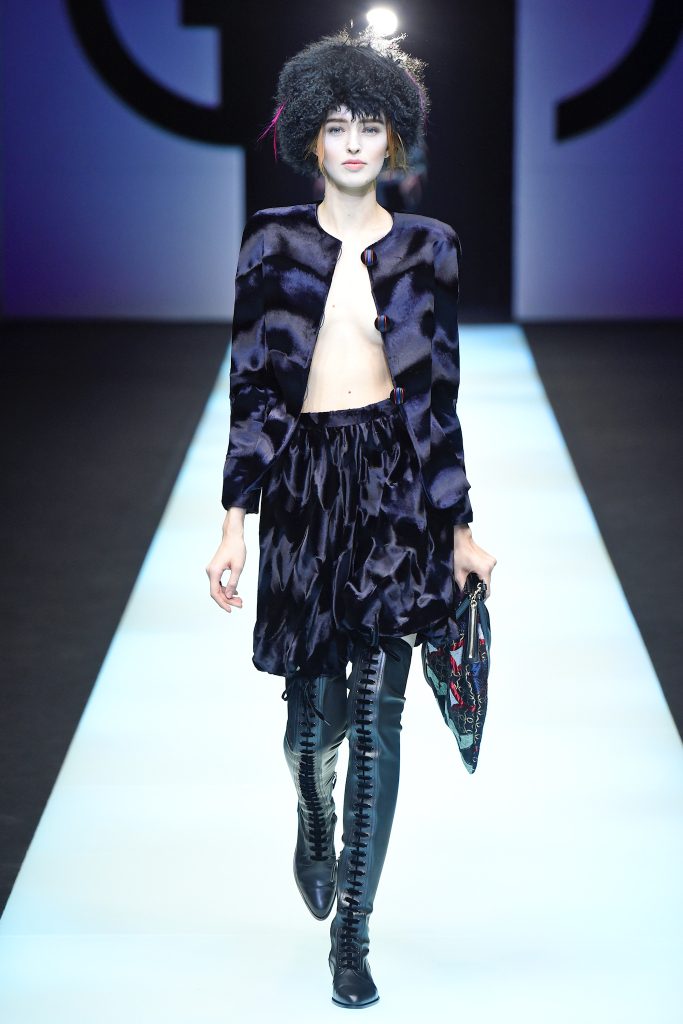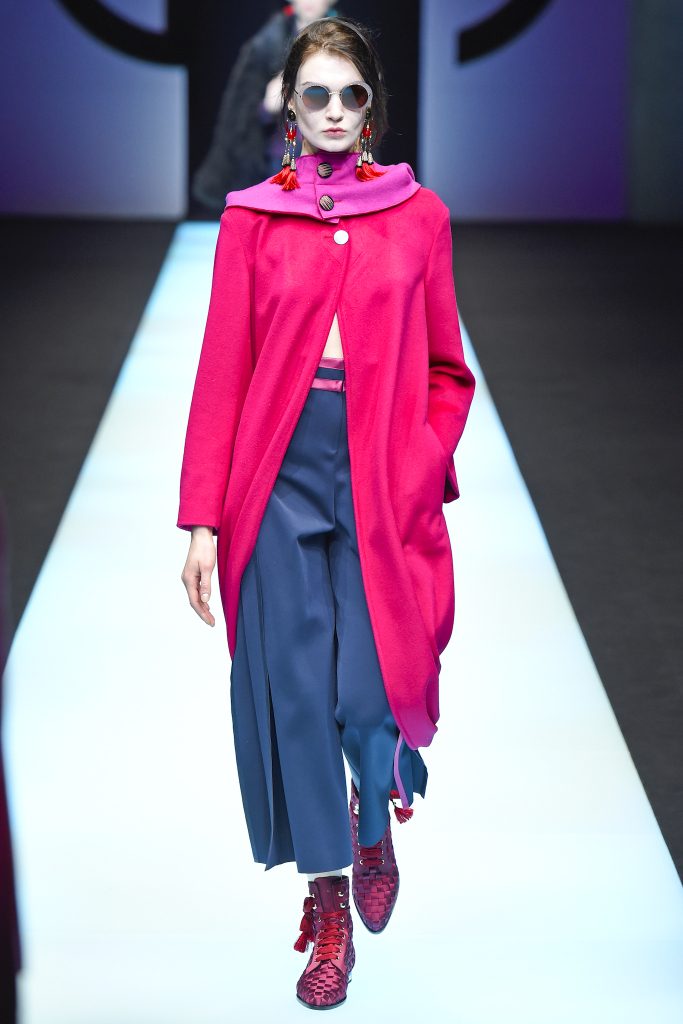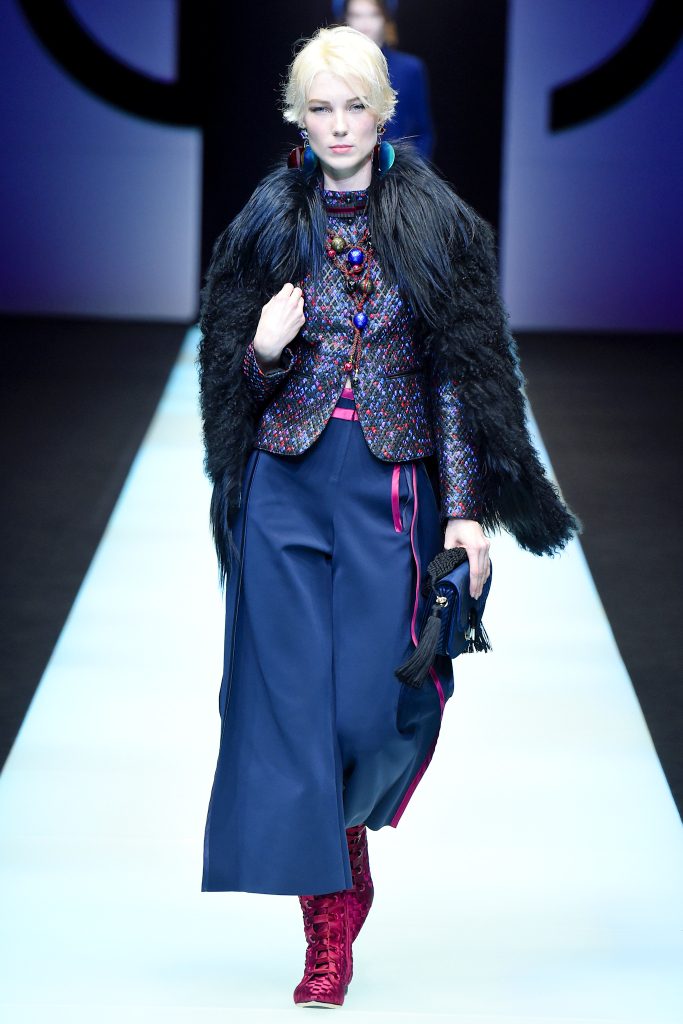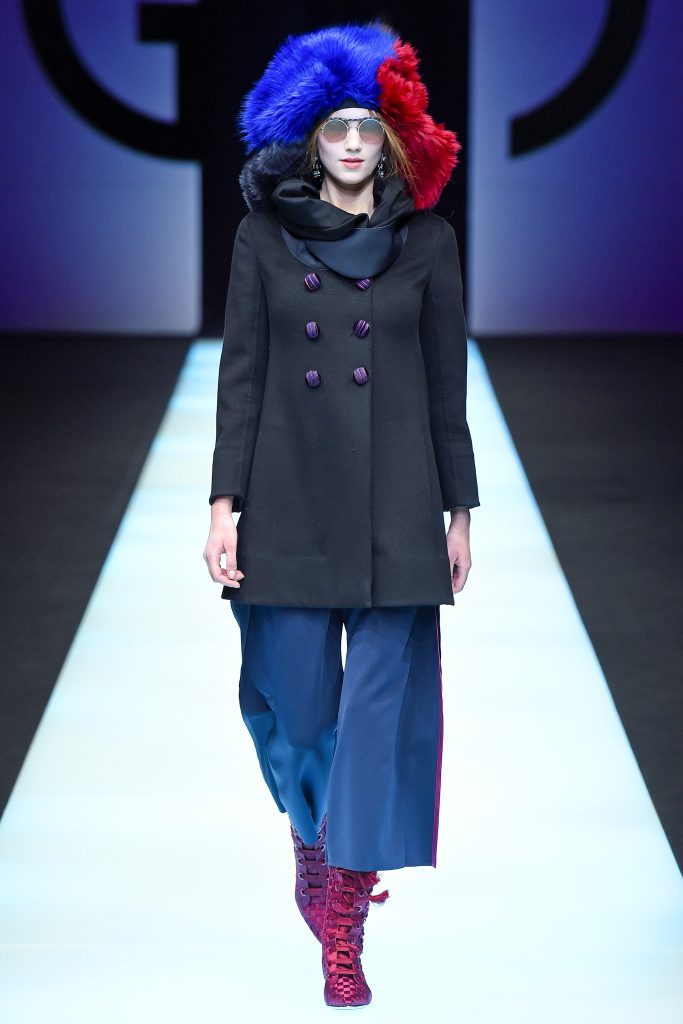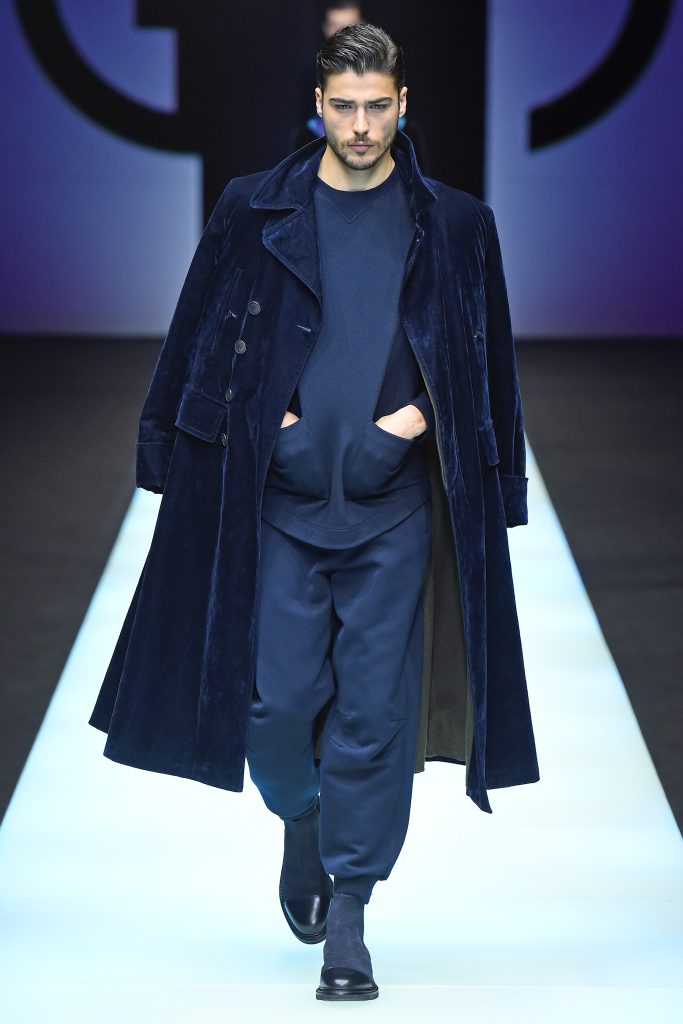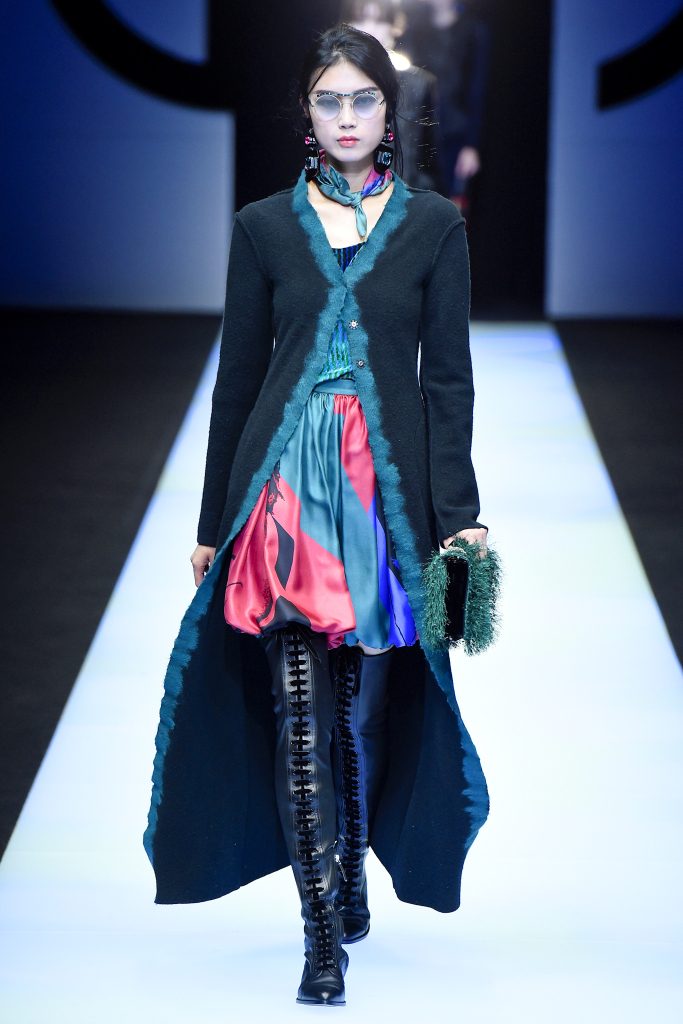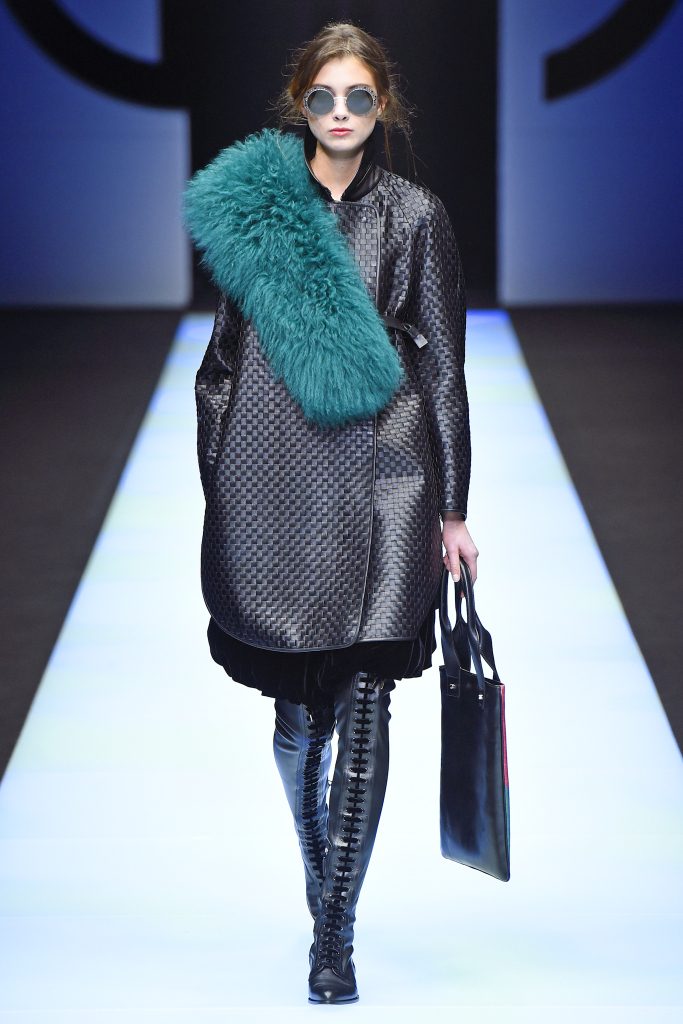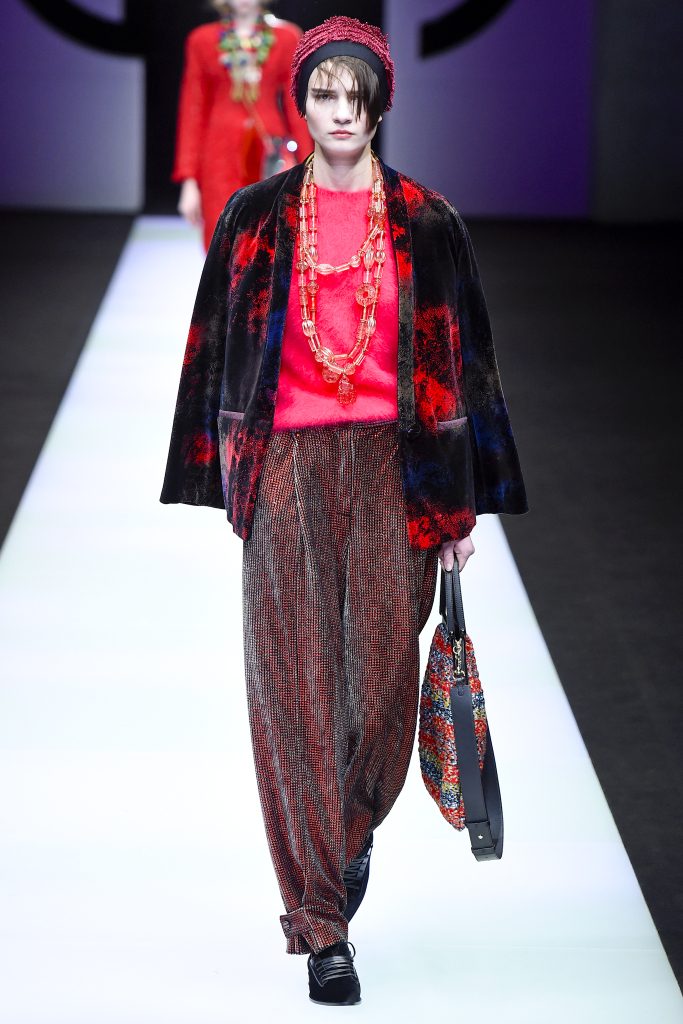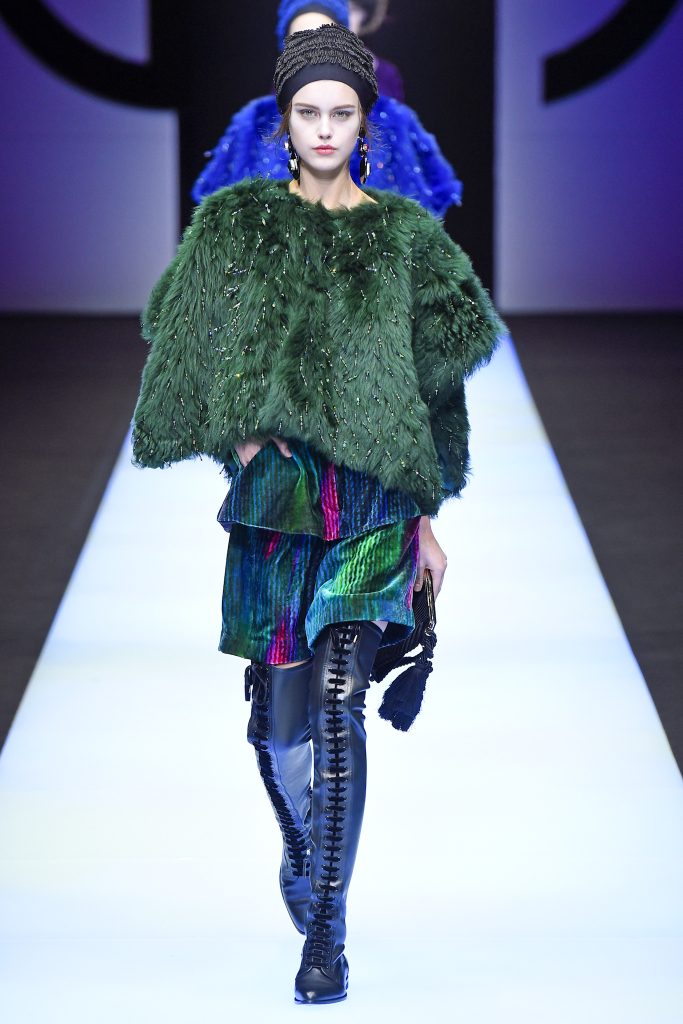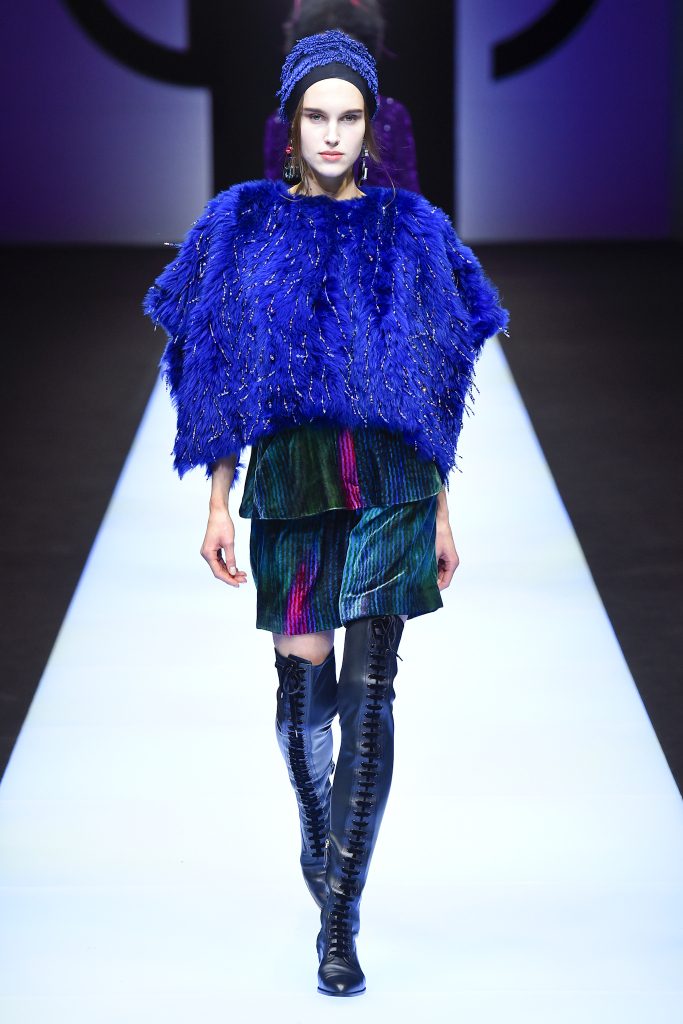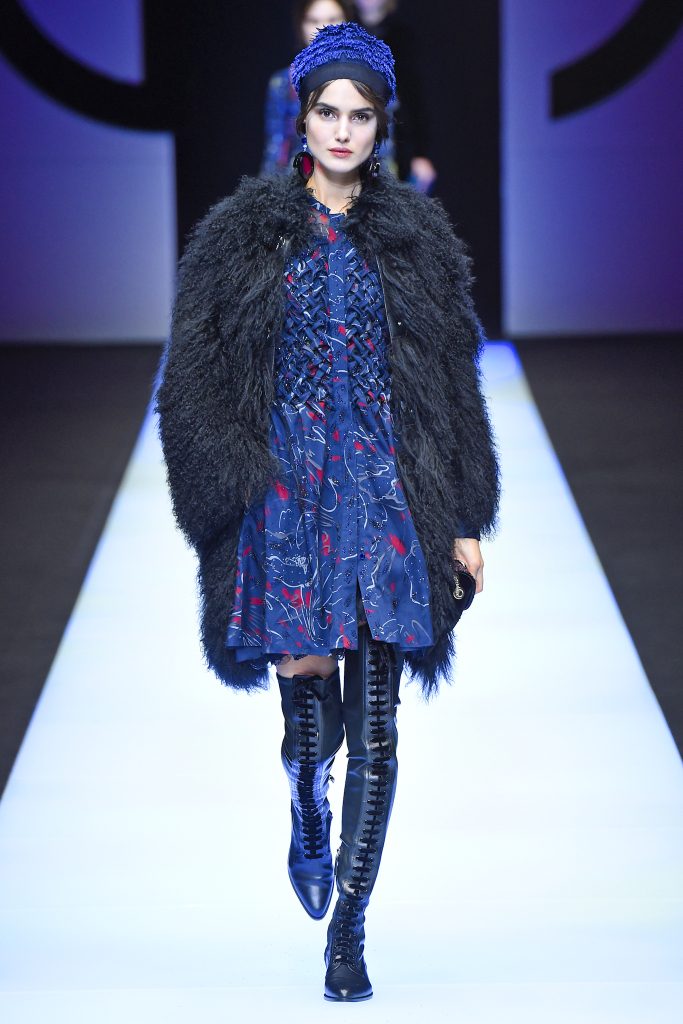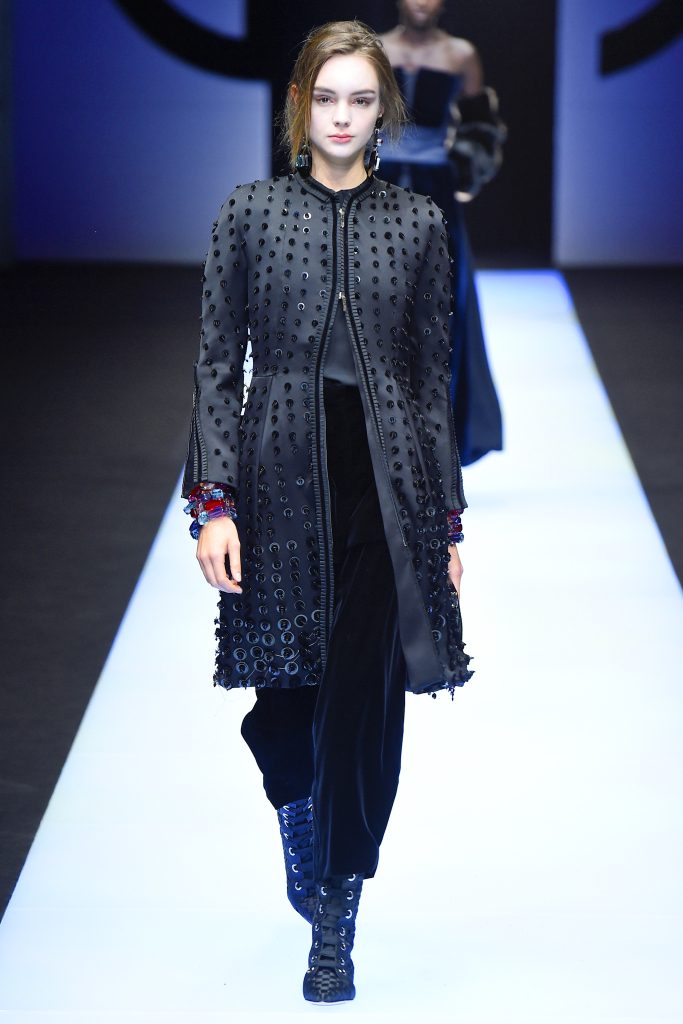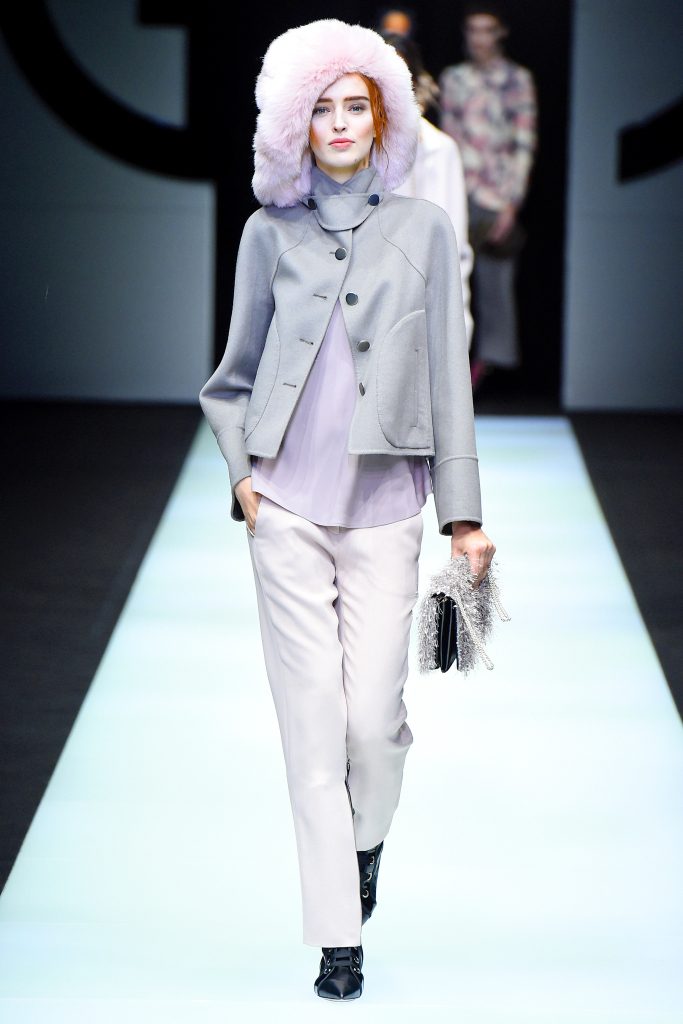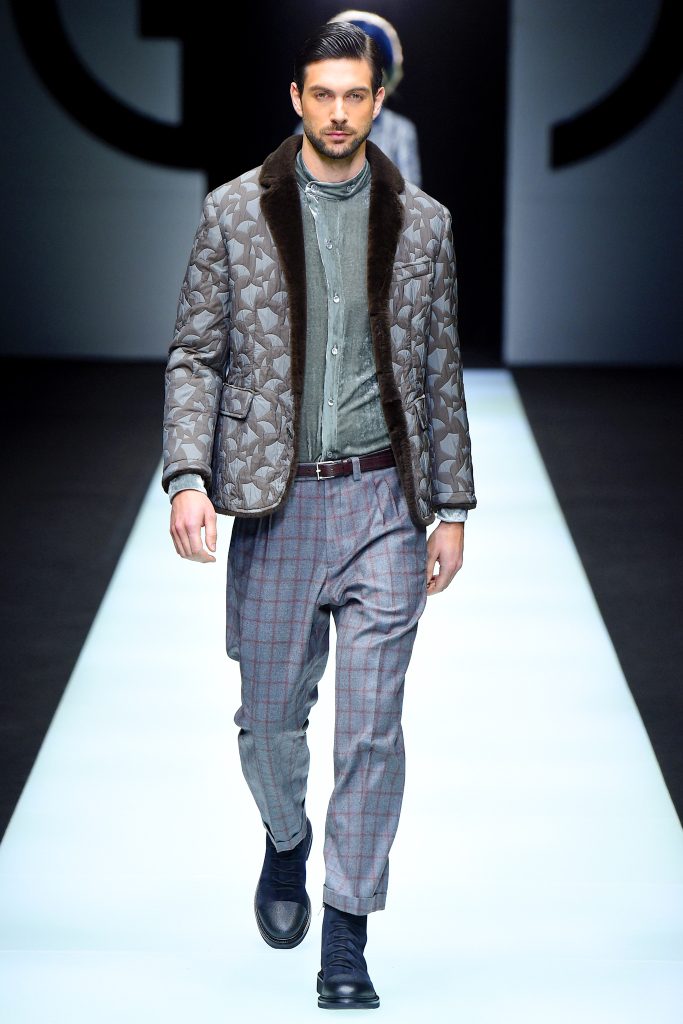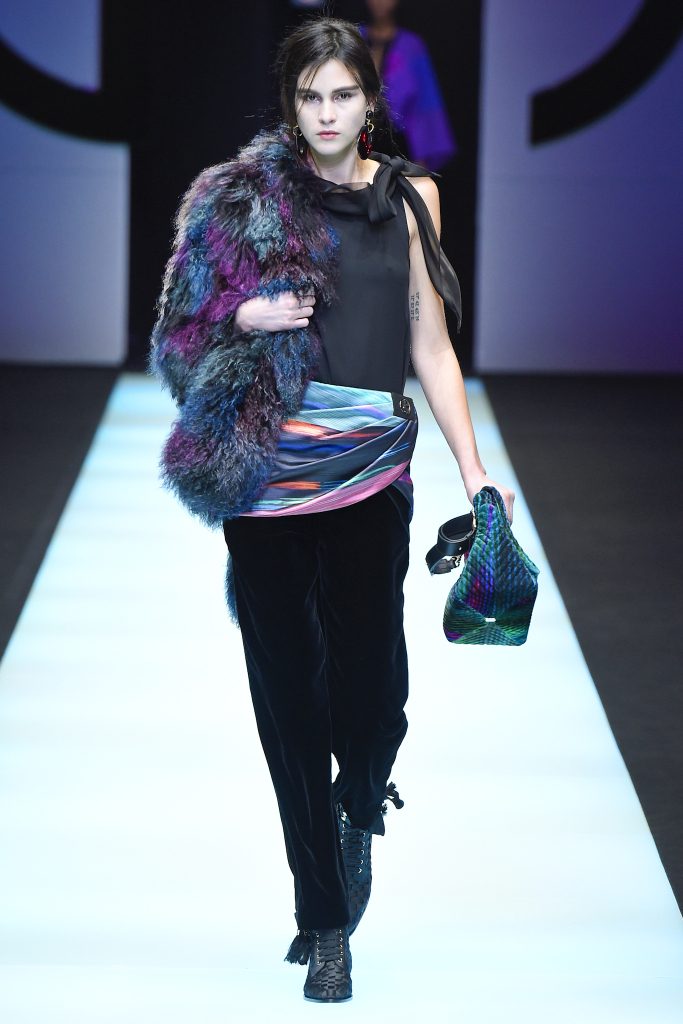 For the girl who's a fan of classic styles Ermanno Scervino gave her something to think about in his fall 2018 RTW collection. She likes a structured blazer so he gave her one cut from supple caramel shearling. But he added silver leaf appliqués on the shoulders and some great detail on the collar to give her a fresh perspective. A traditional trench coat got an update in plush shearling paired with thigh high boots to match.  Classic wool bathrobe coats reflected a new perspective when lavishly draped with fox fur. A plush silver fox trim on a blue wool coat made the ordinary extraordinary. And the sophisticated style of a herringbone coat with bold stenciled fox trim put the final punctuation on the collection.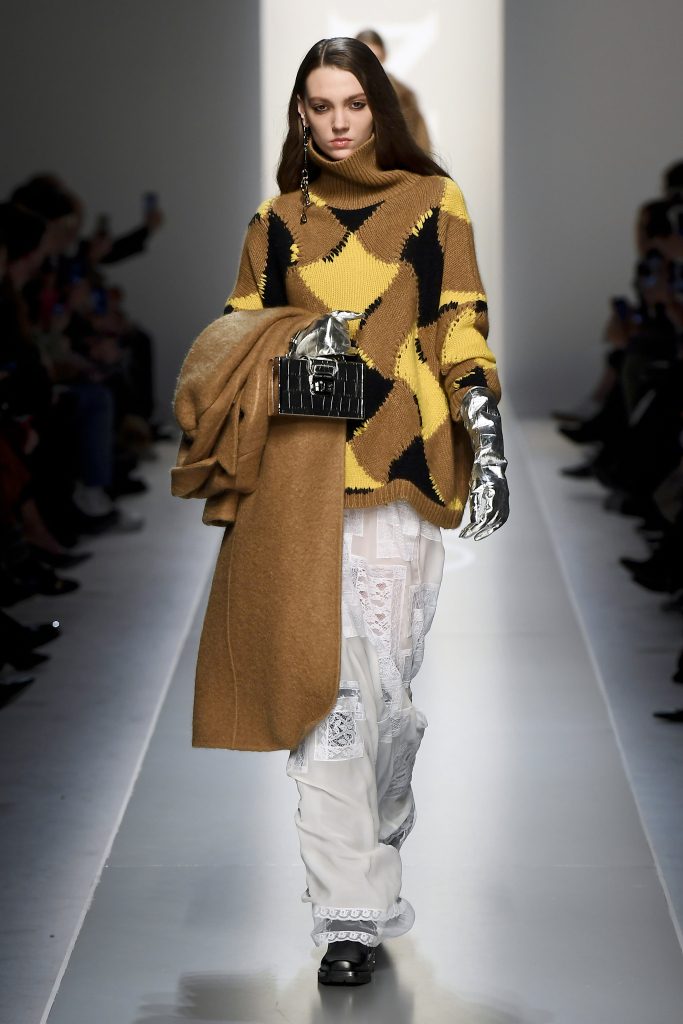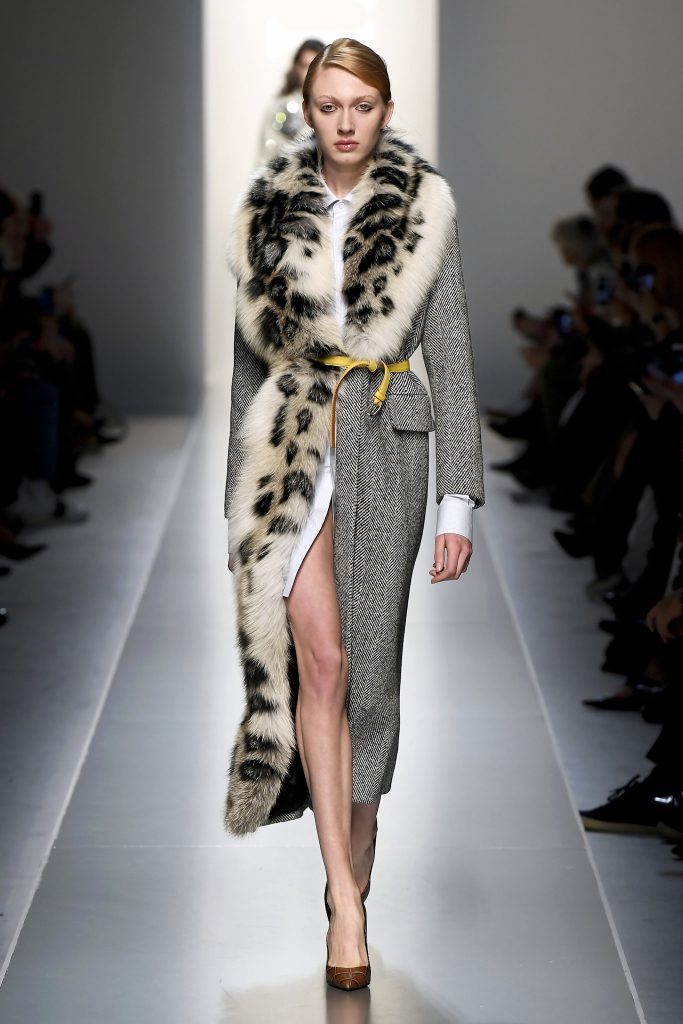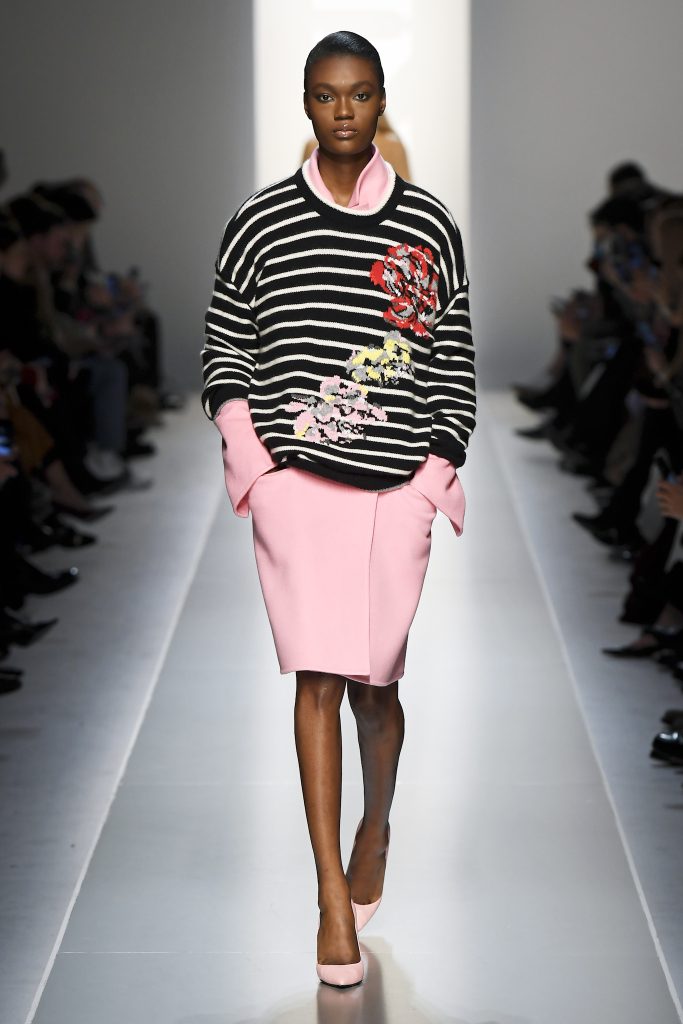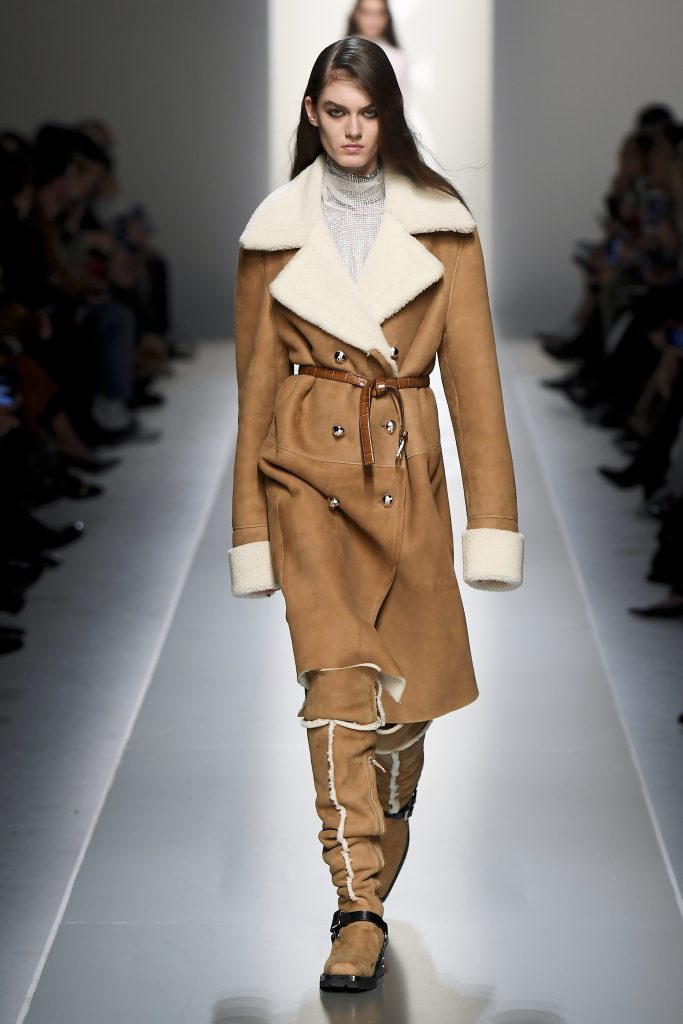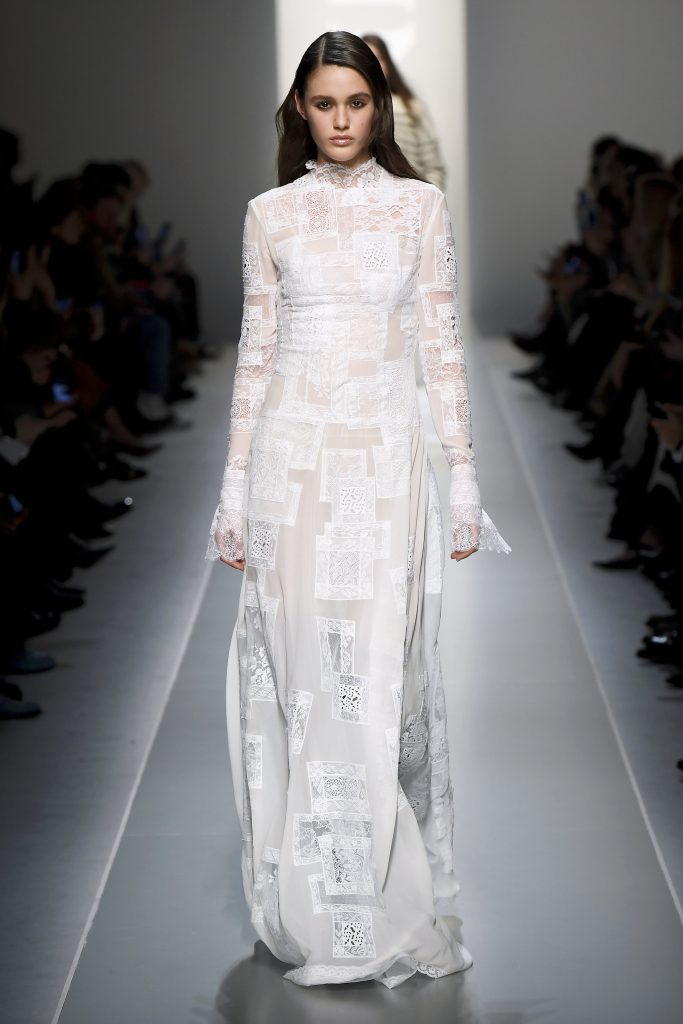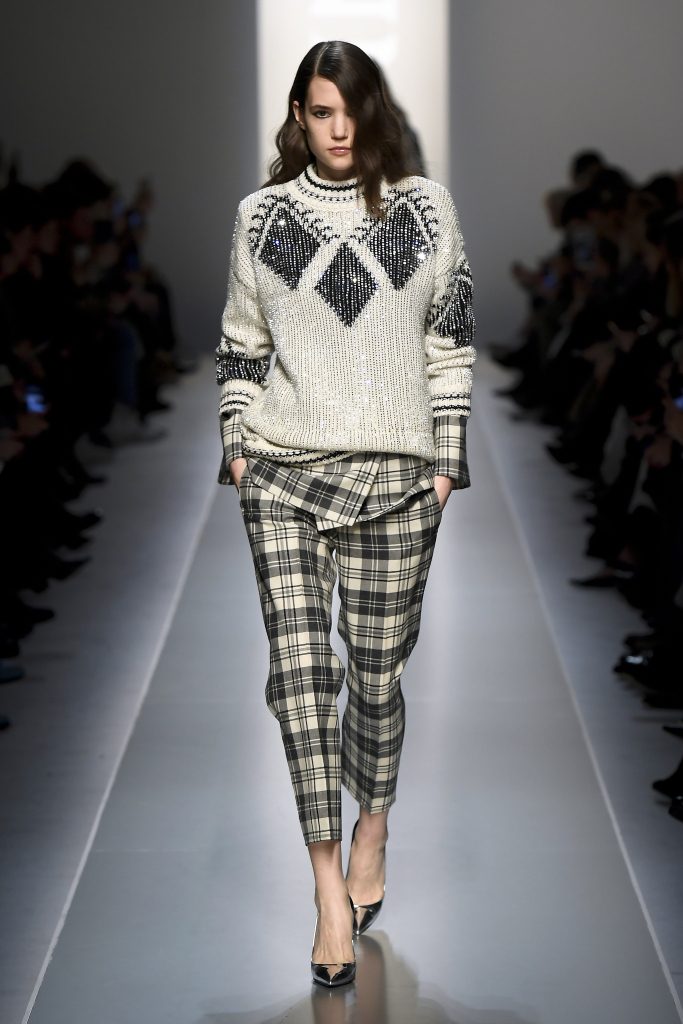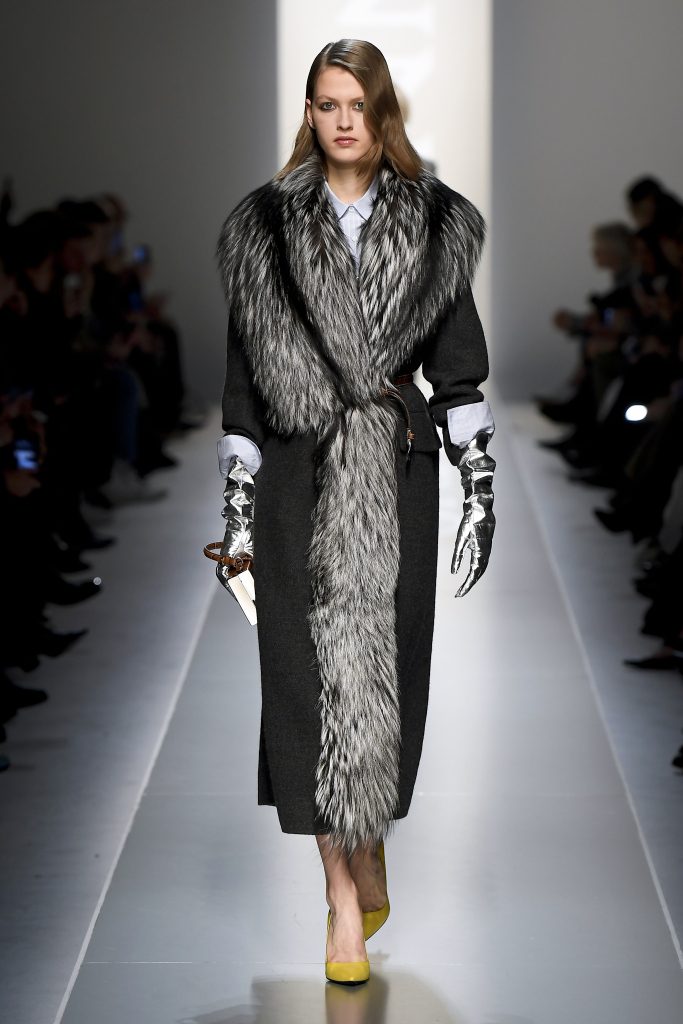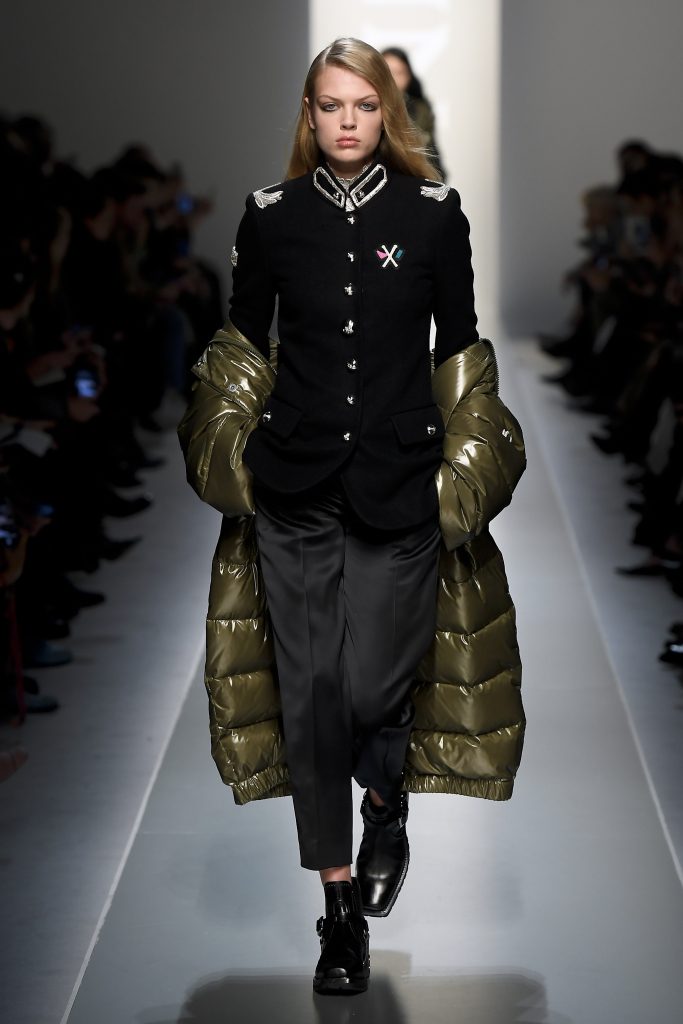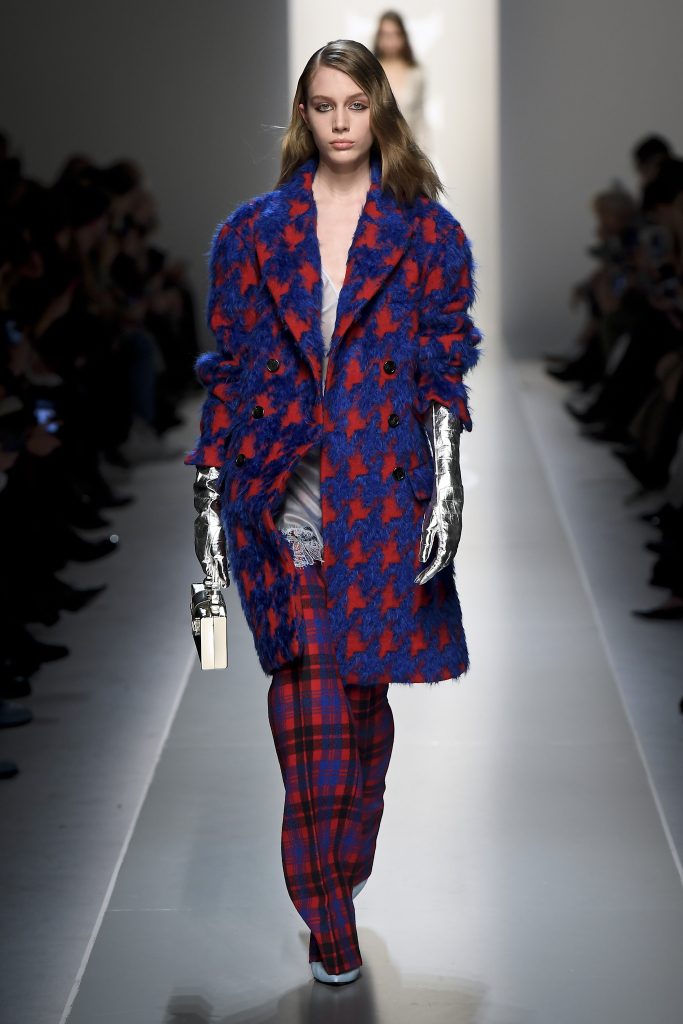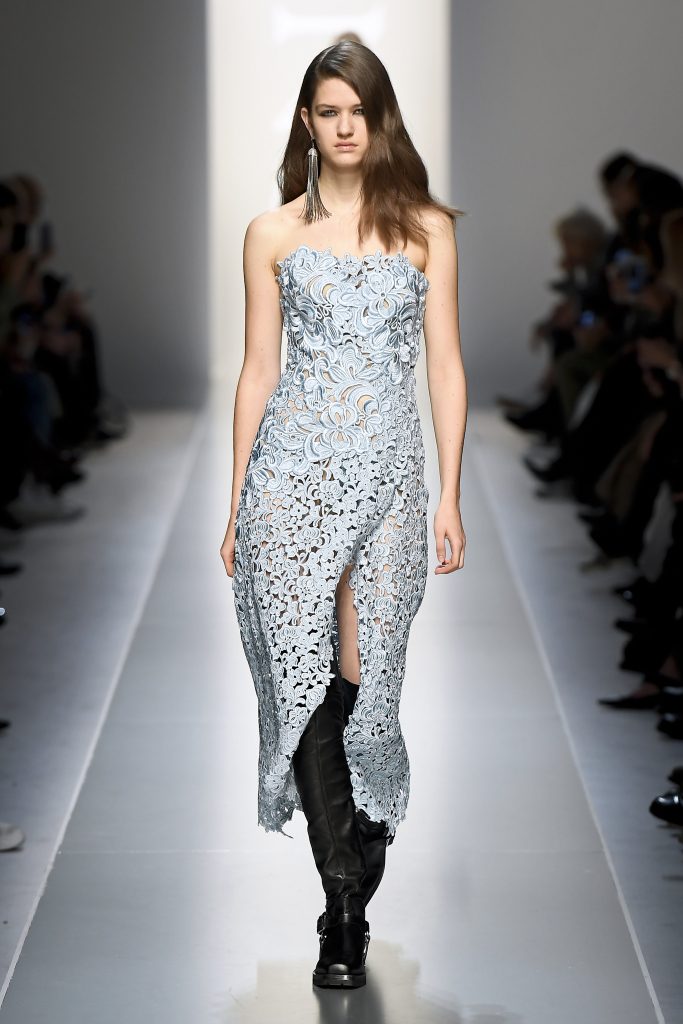 With just 13 looks, Kiton's creative director, Maria Giovanna Paone, nailed her fall 2018 RTW collection.  A group of looks fit for modern times and the lifestyle of today's girl on the go, these ensembles combined sophistication and sport as if they were one.  A double cashmere coat with mink cuffs and collar oozed luxury. The same went for a grey double faced wool jacket with Silver Swarka bib. Kiton's brand of sporty elegance was showcased in their dusty rose and wine shearling jacket paired with a grey track suit. If all this street chic weren't enough, fox pom-poms on soft leather lace-up boots will keep up with today's fast paced gal.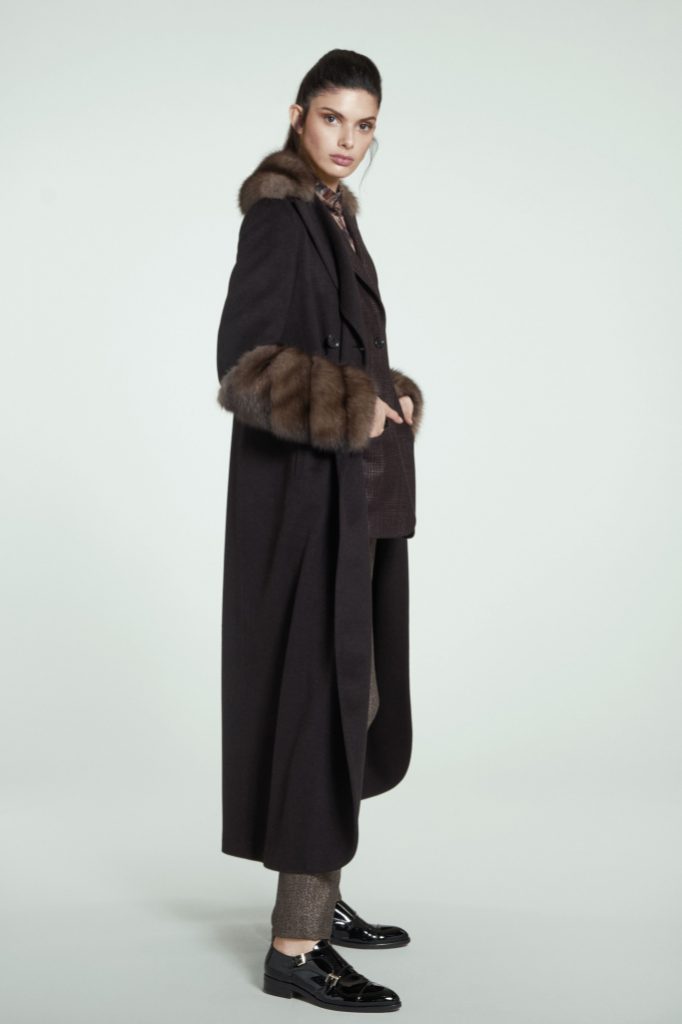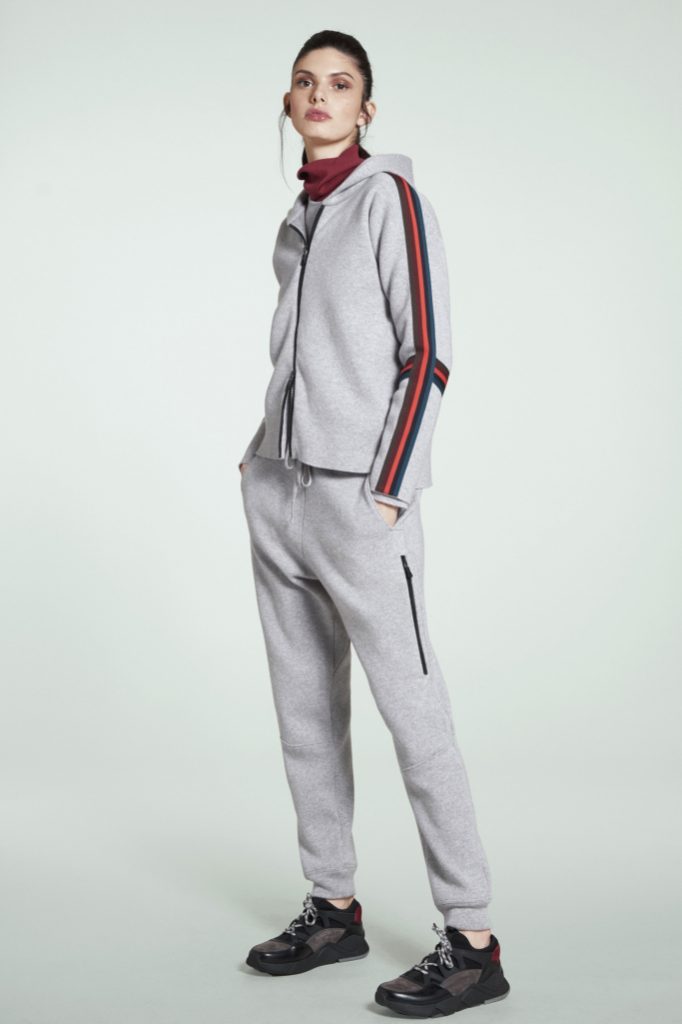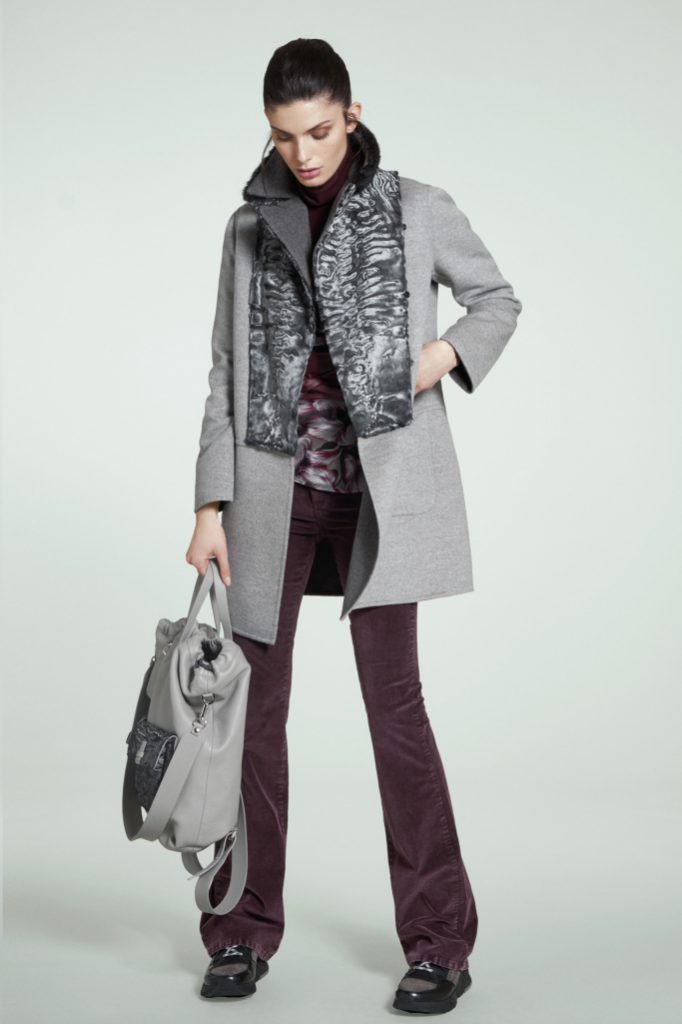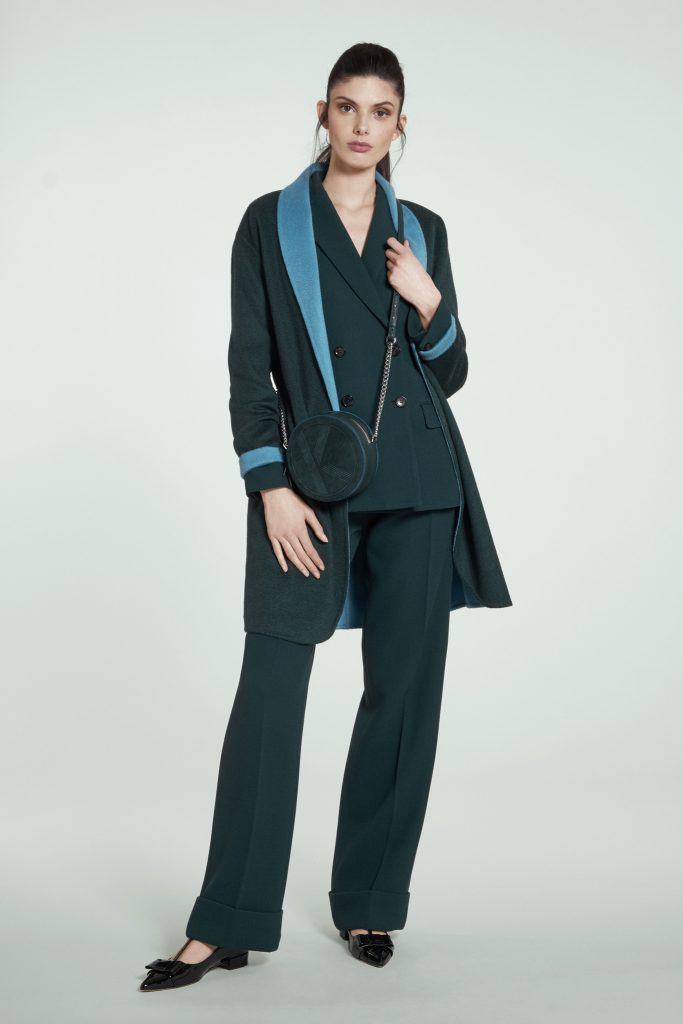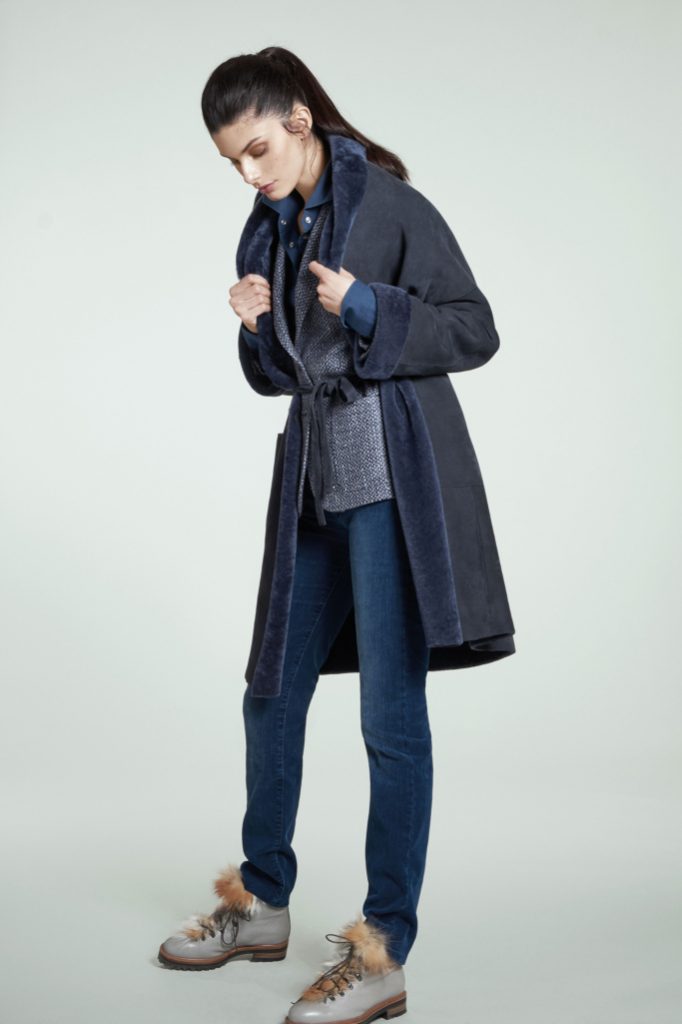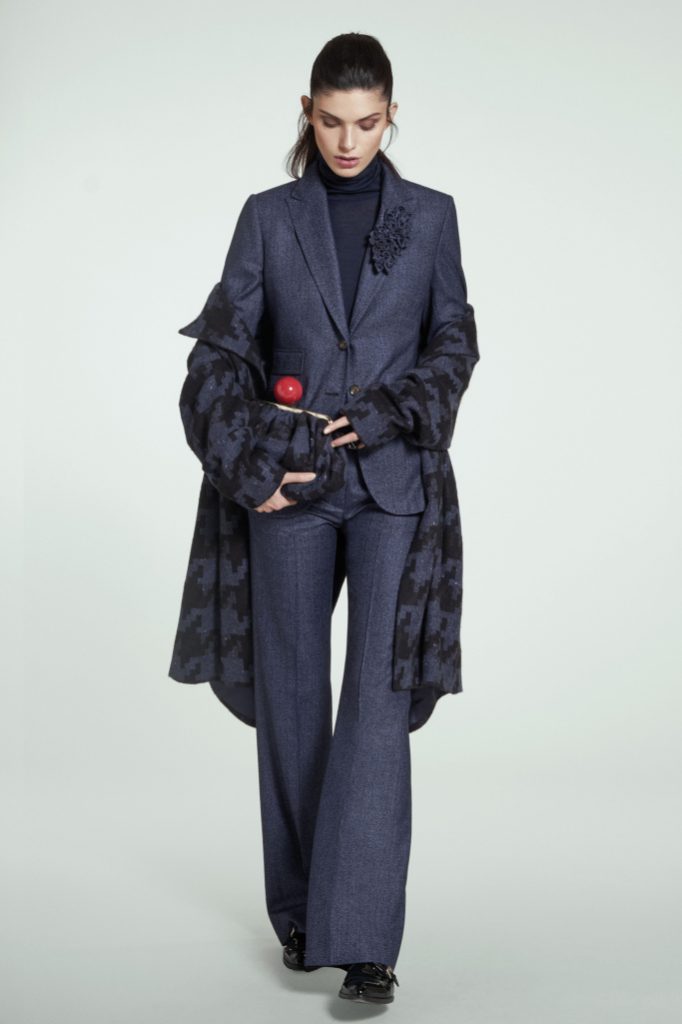 With a one, two punch, a chubby royal blue curly lamb coat opened Dondup's  "Femme Fighter" fall 2018 RTW collection.  And they didn't let up there!  A brown rabbit coat trimmed in blue and white looked like prize fighter's winning robe. We never get tired on the moto jacket and Dondup's version was powerful. A generously cut coat in thick, supple shearling was just the right balance between a lover and a fighter.  All in all, a knockout of a collection from Dondup!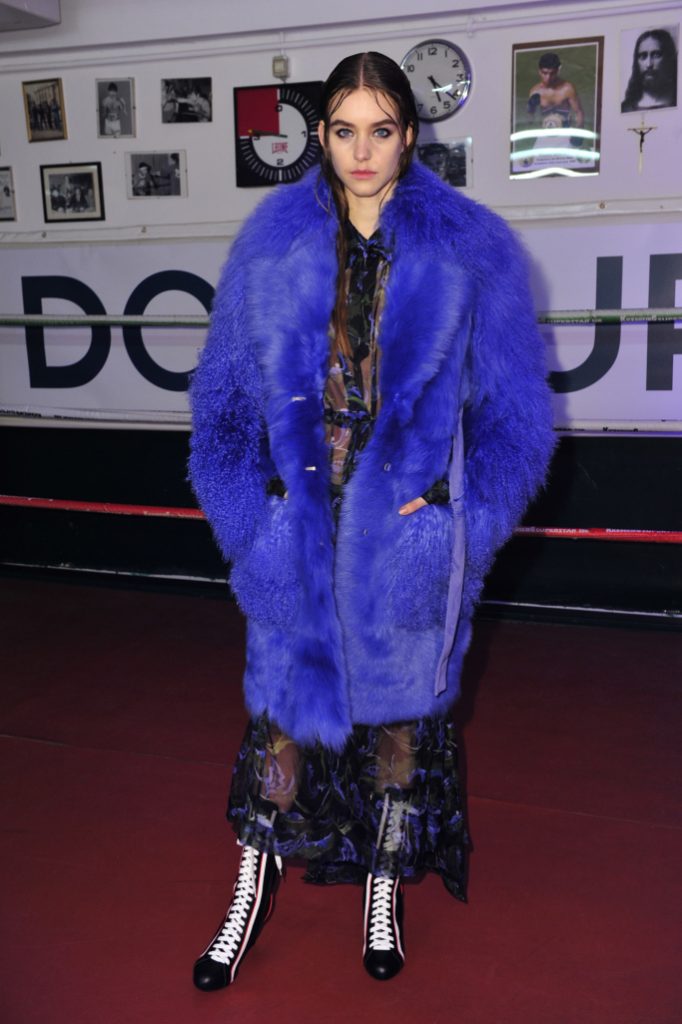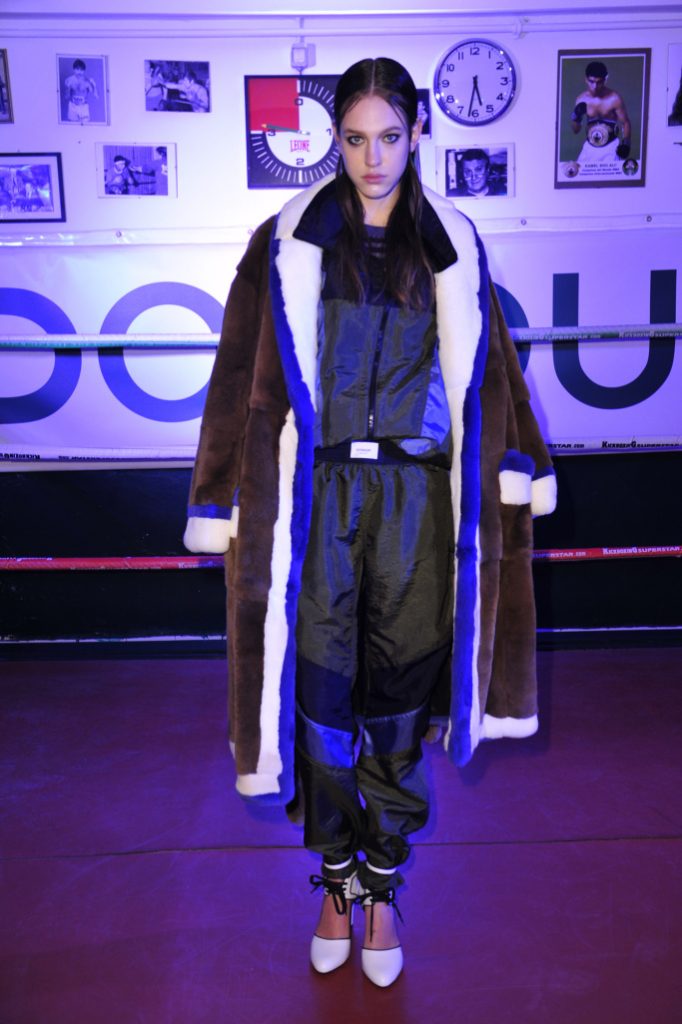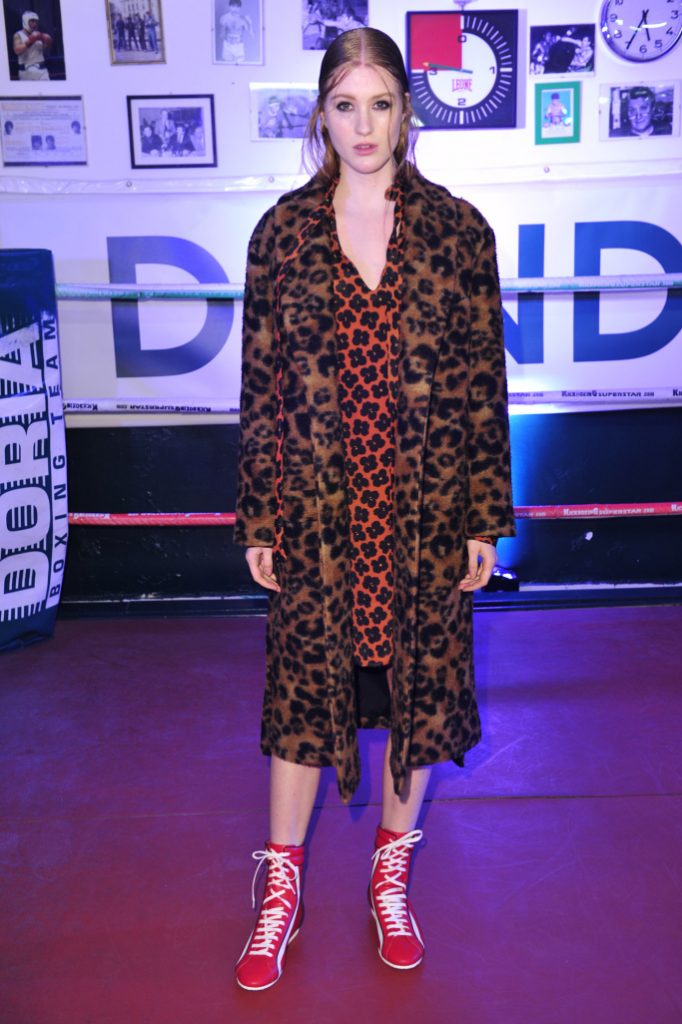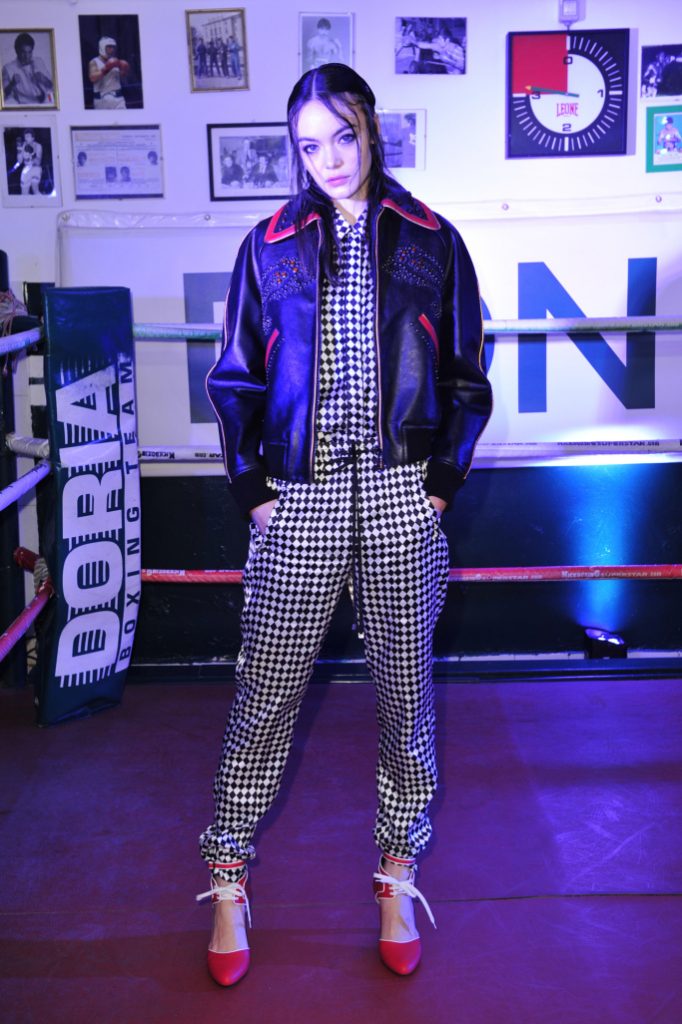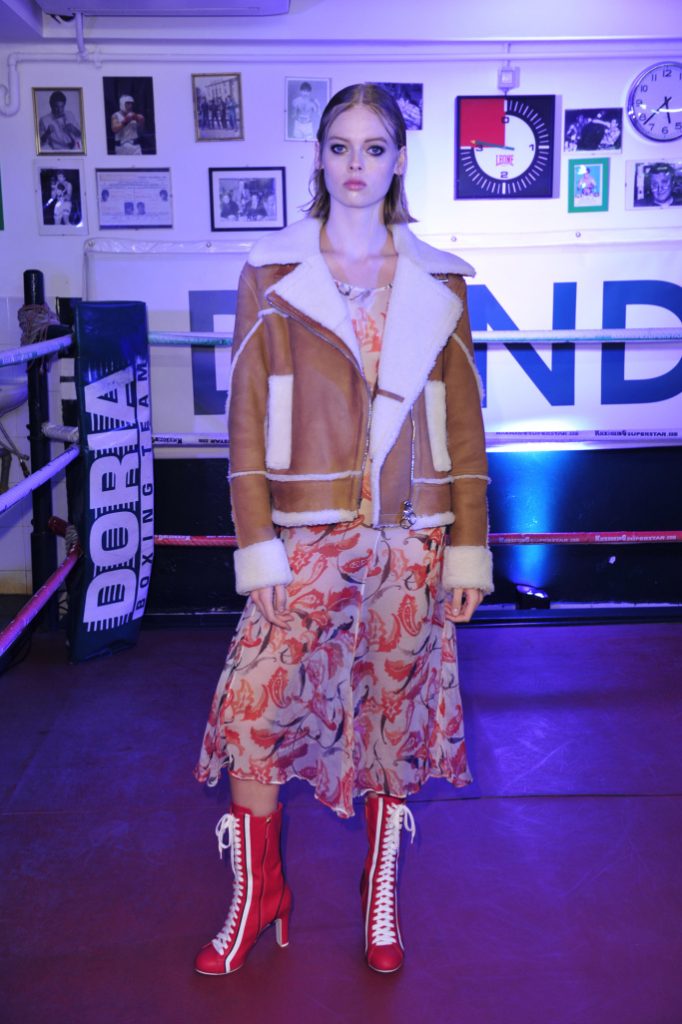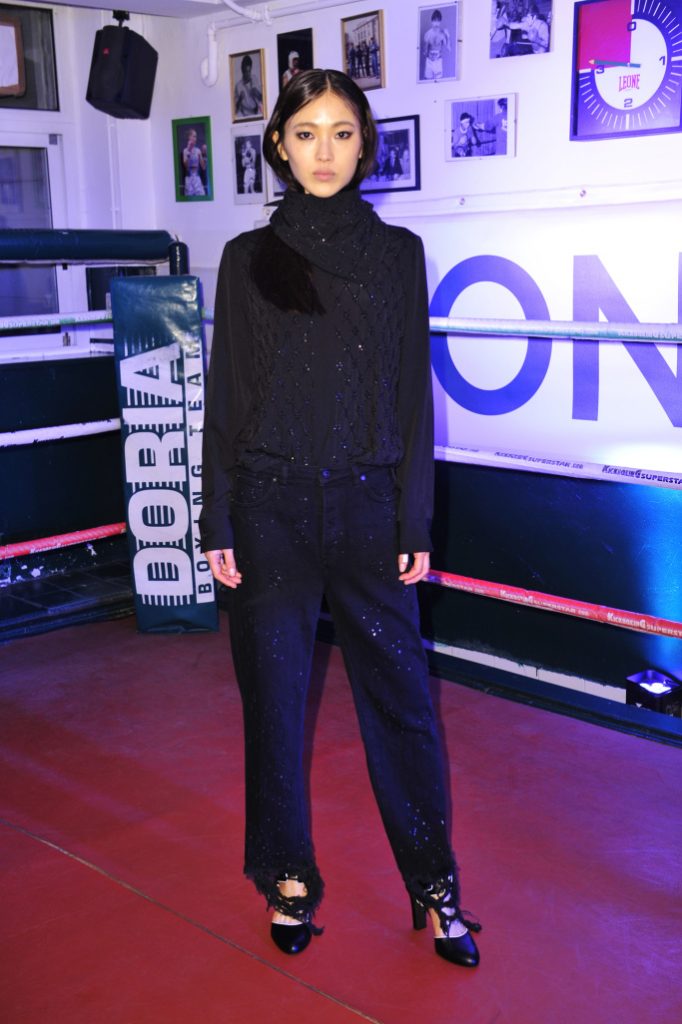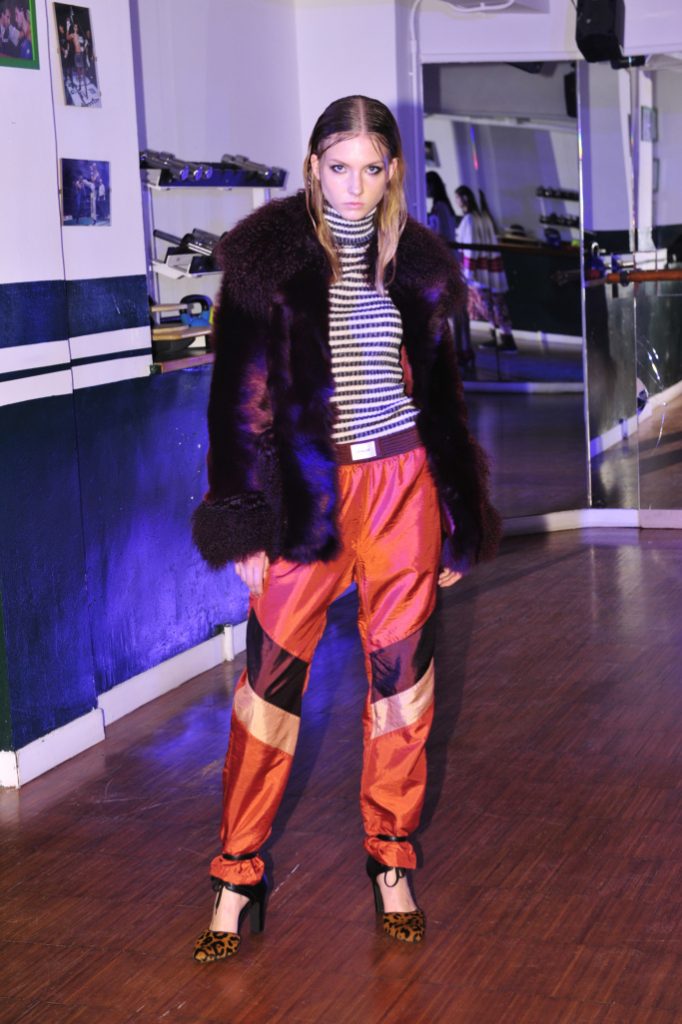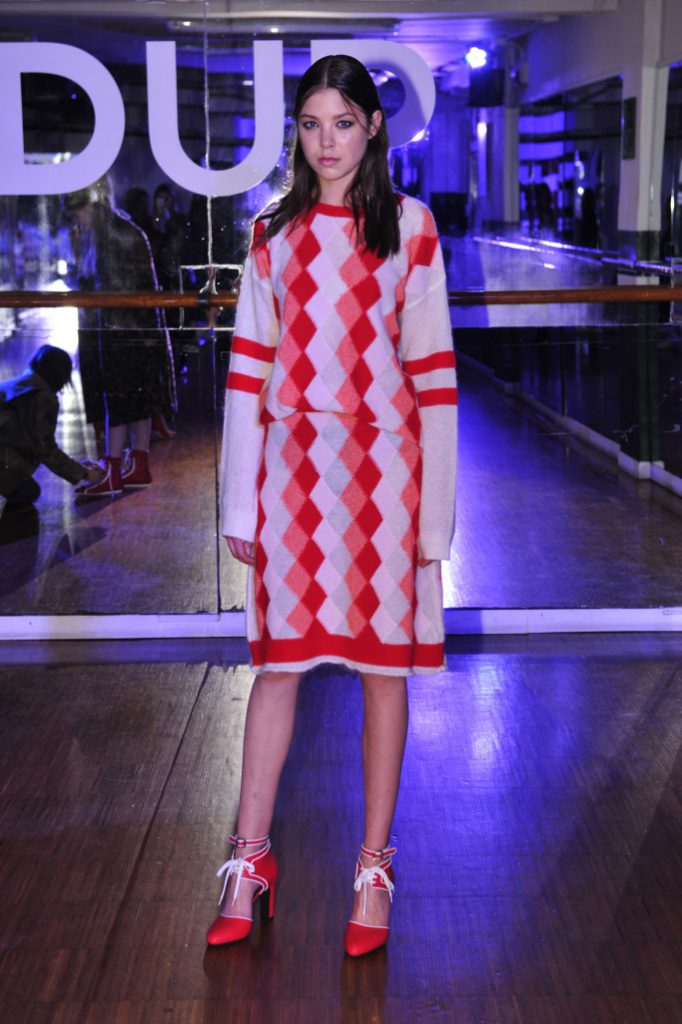 Another super fine, light-as-air collection of the finest Italian fabrics shaped the fall 2018 RTW collection for Agnona.   It takes a true sleight of hand to craft cashmere, wool and fur into impossibly light looks that reflect a sophisticated, feminine sensibility. Blending shearling and broadtail they tell an appealing textural story steeped in luxury.  Smart separates in a rich cranberry color came by way of a knit sweater with broadtail panels.  The plush grey fur sleeves of an ombre toned angora belted jacket upped the luxe quotient to create a statement that will define the collection.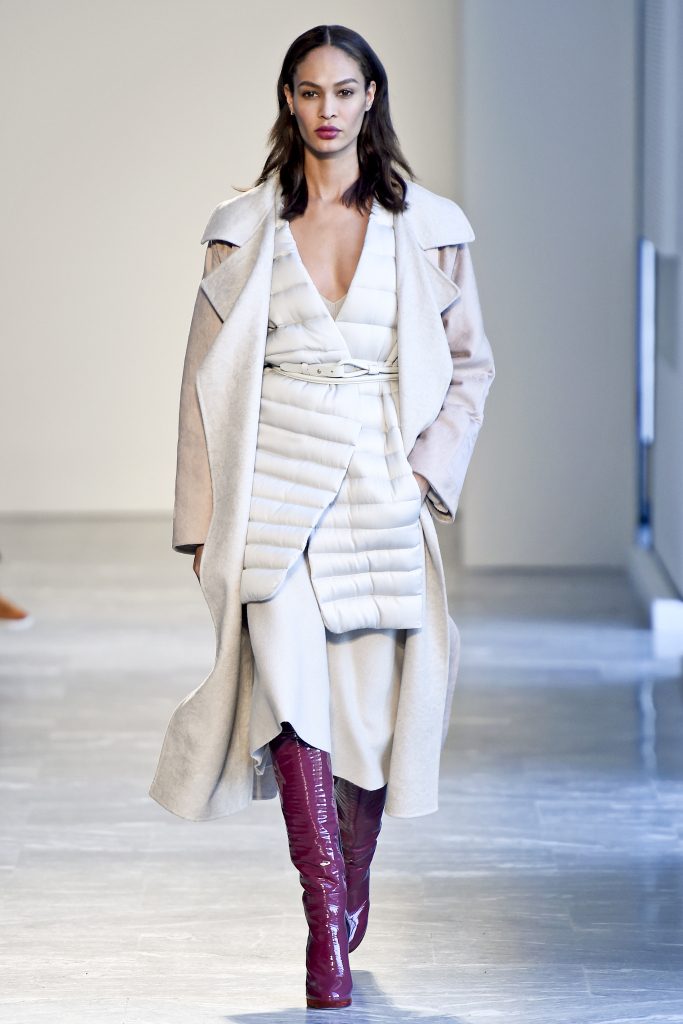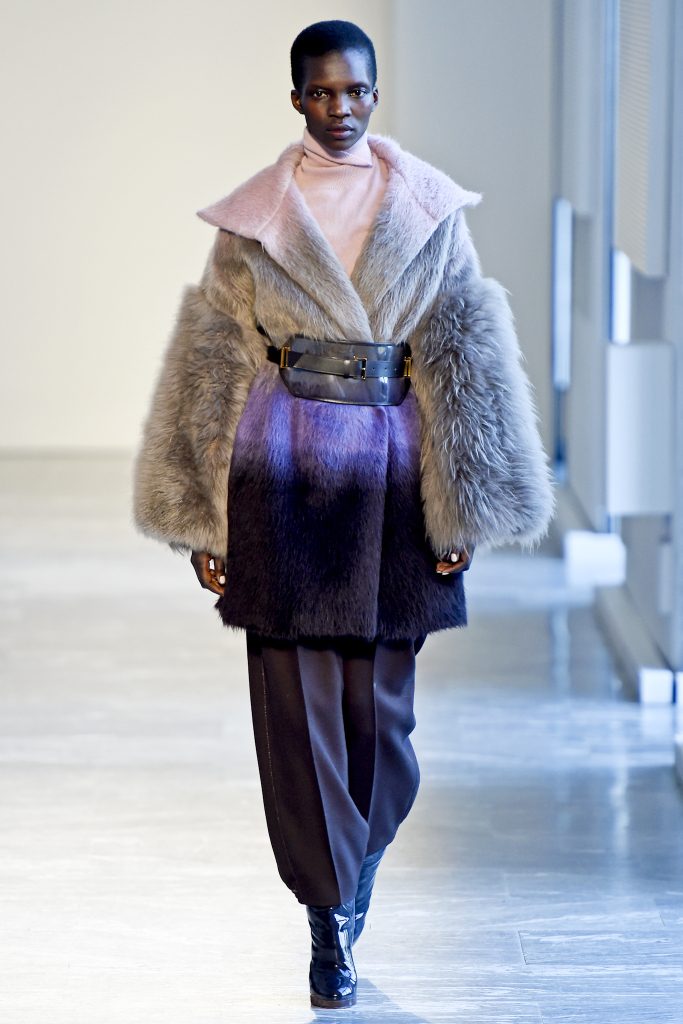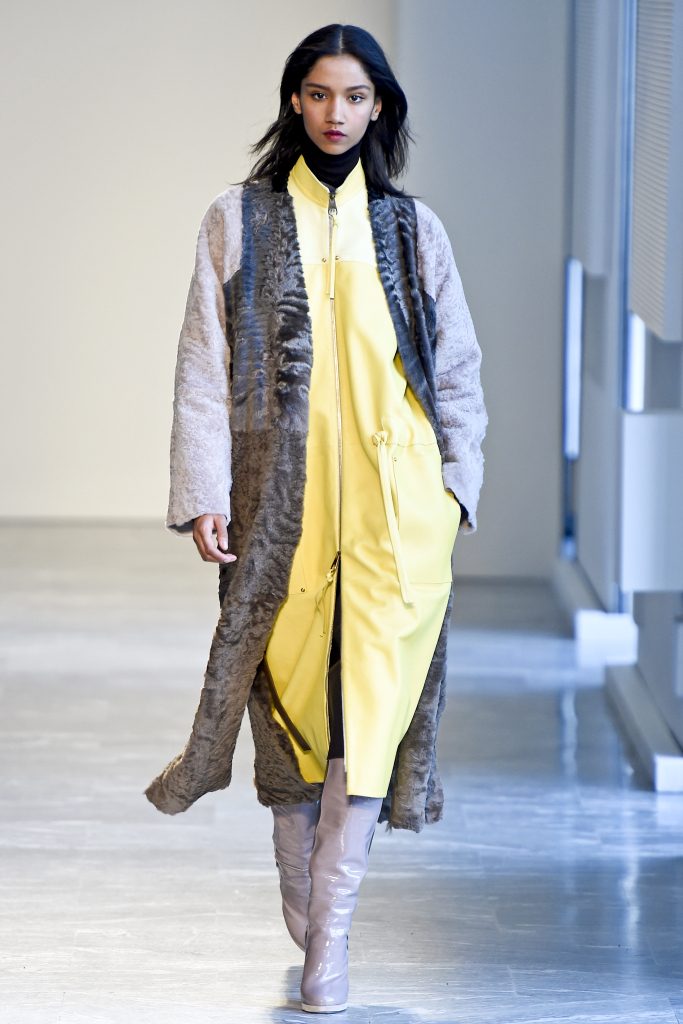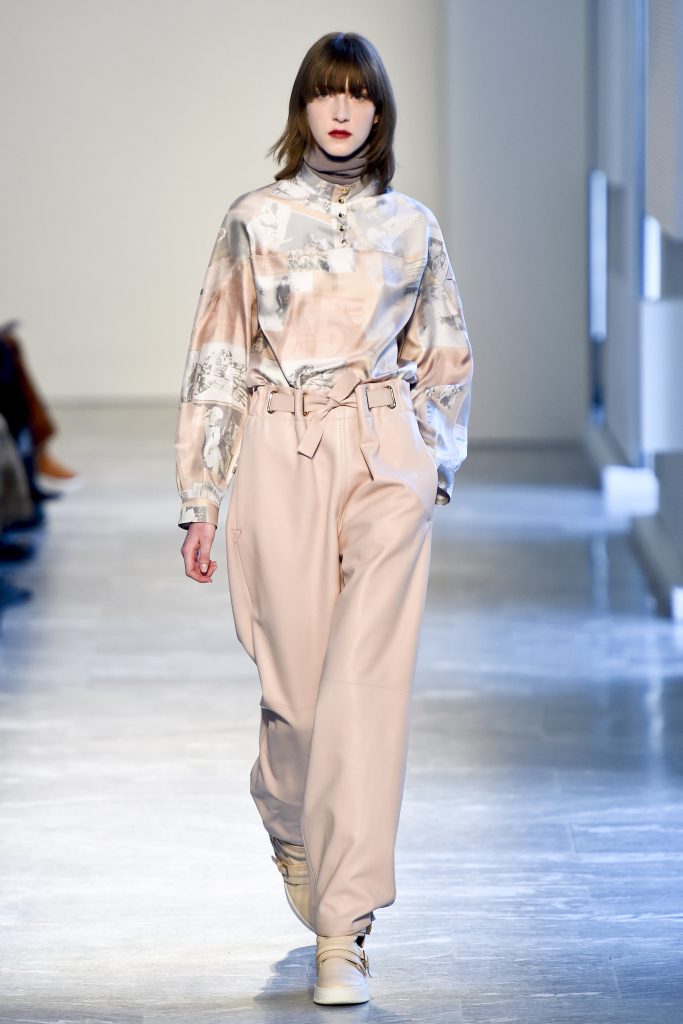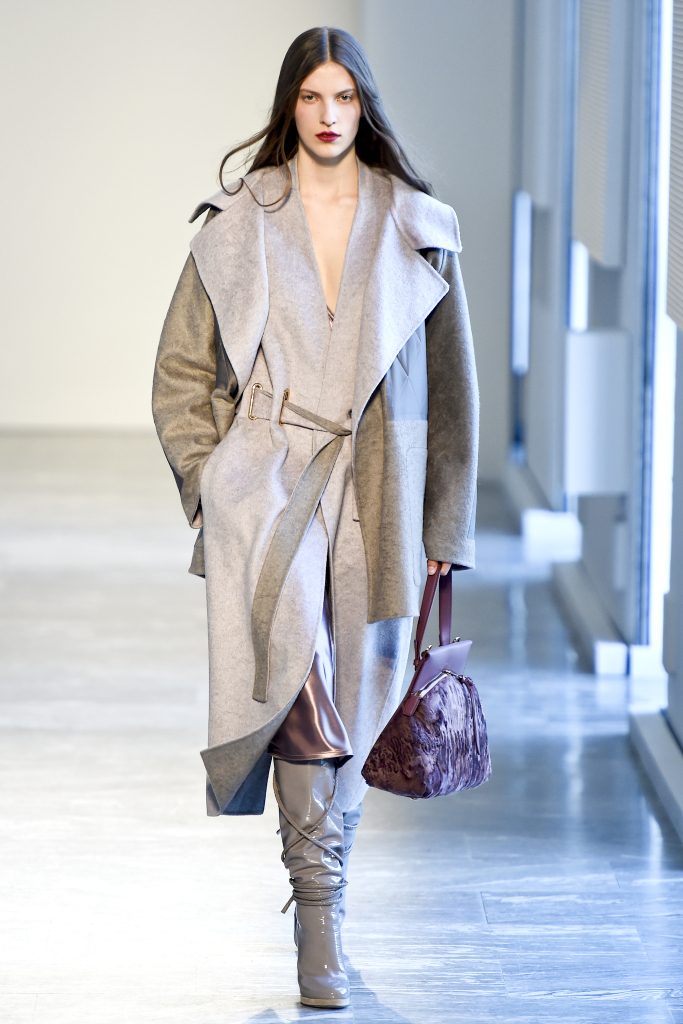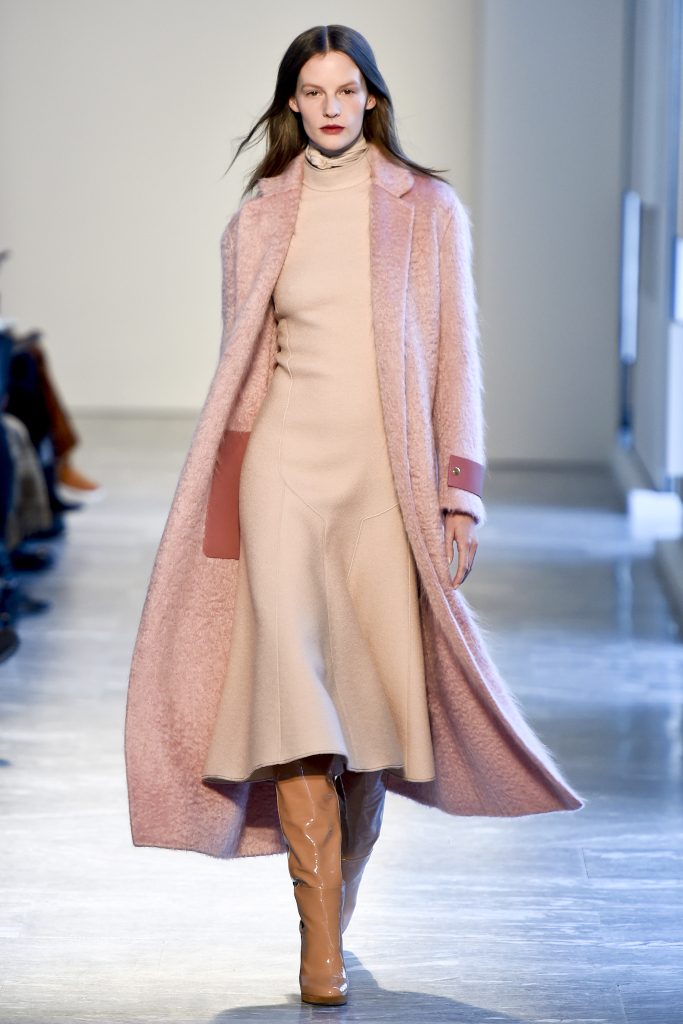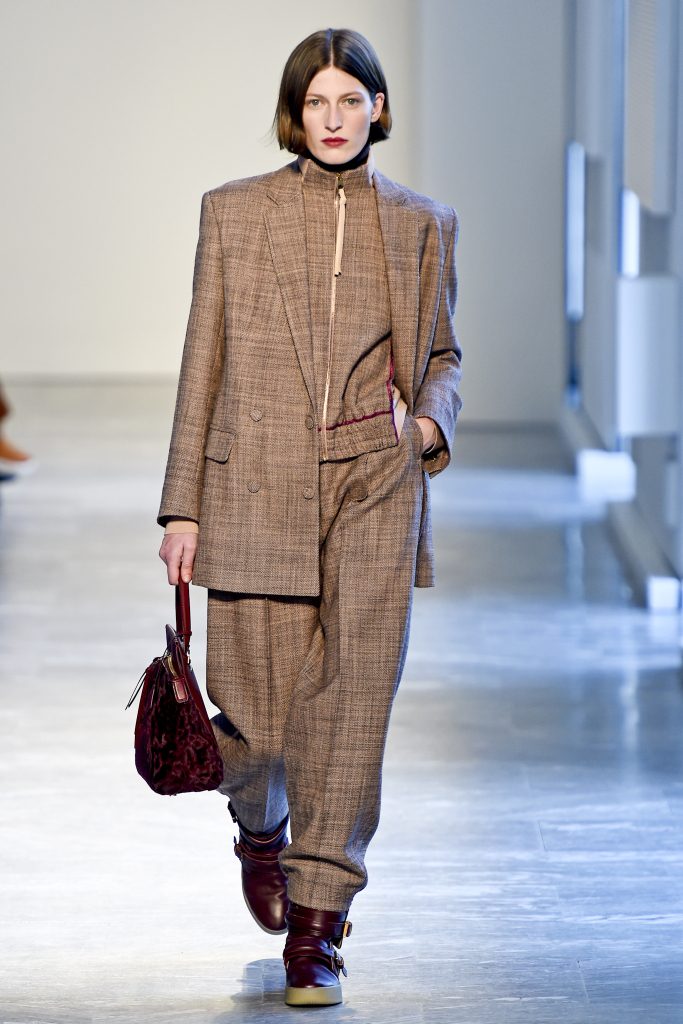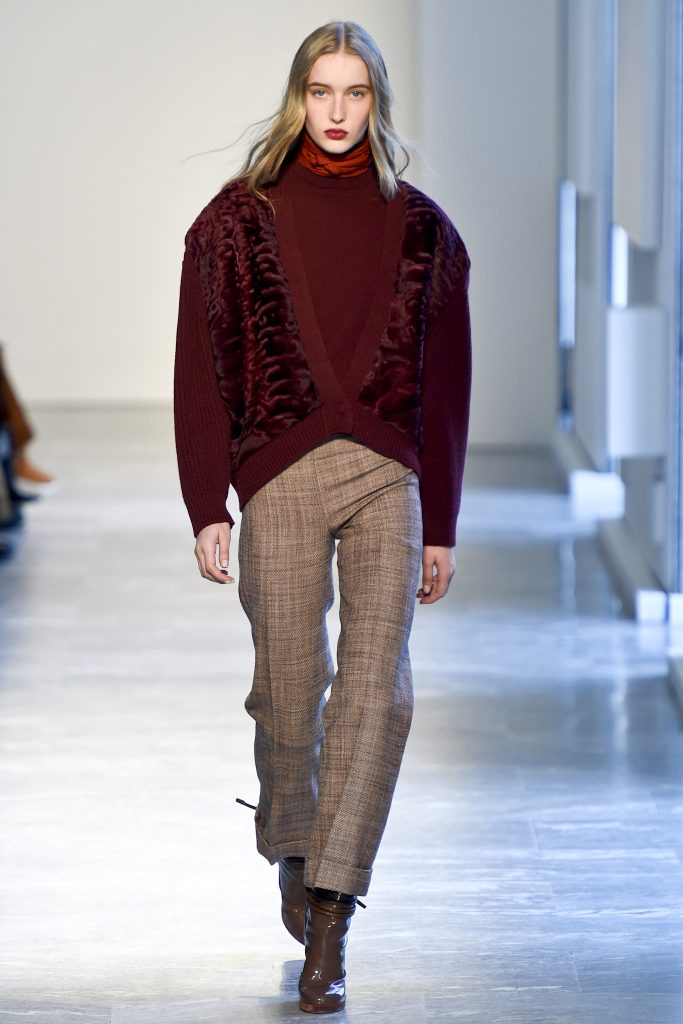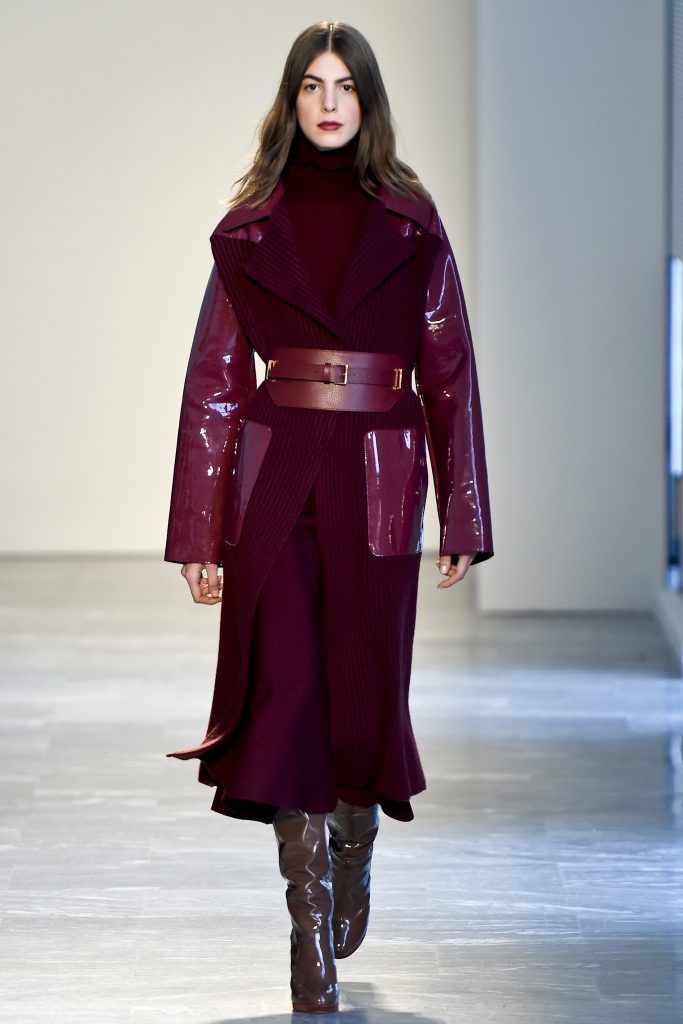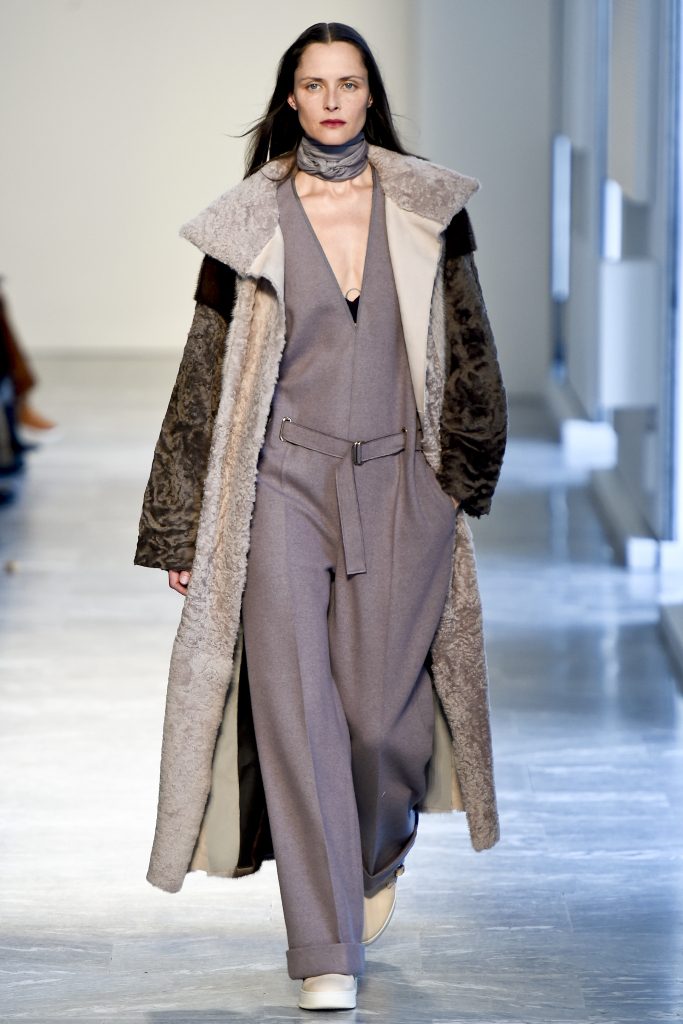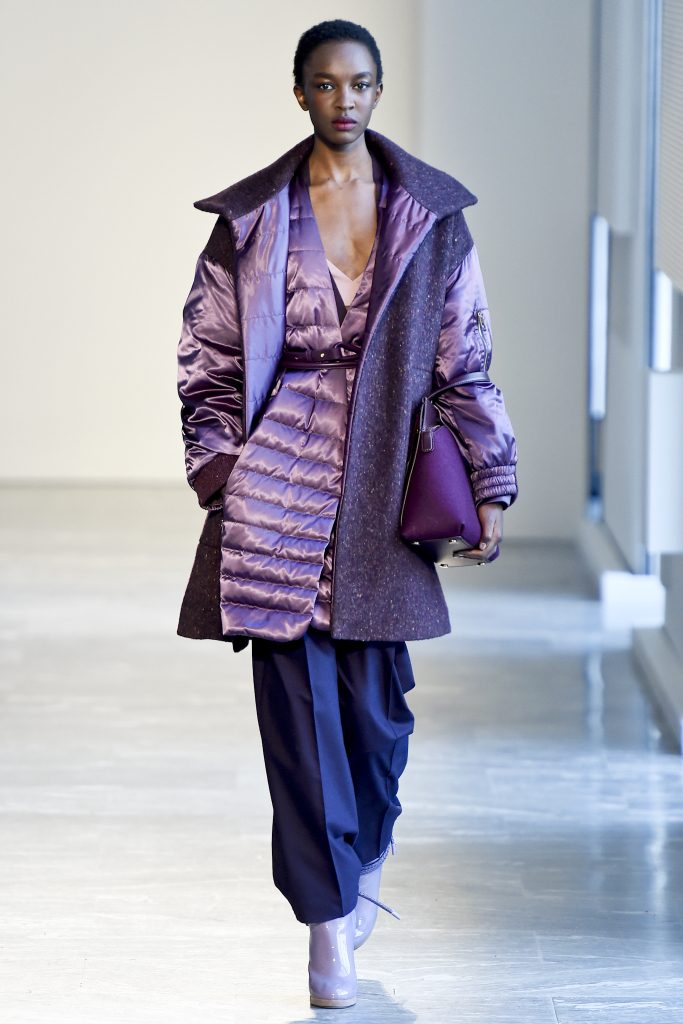 Somebody give Crystal Carrington a call because her 80's style just showed up in Milan. Philosophy di Lorenzo Serafini fall 2018 RTW was a 1980's Aspen glam flashback. Complete with shoulder pads, metallic leathers, fringe, and fur these pieces oozed Lifestyles of the Rich and Famous. The 80's influence came on strong with a square shouldered silver fox jacket- plush and fluffy, it showed no expense was sparred.  A sumptuous golden fox coat was just the right throw on piece perfect for an apres-ski fireside drink. A shearling coat with toggle closures and rust suede fringe was a hint at the Western-wear trend we've seen this season.