Lauren Bacall | DIVAS WE LOVE Series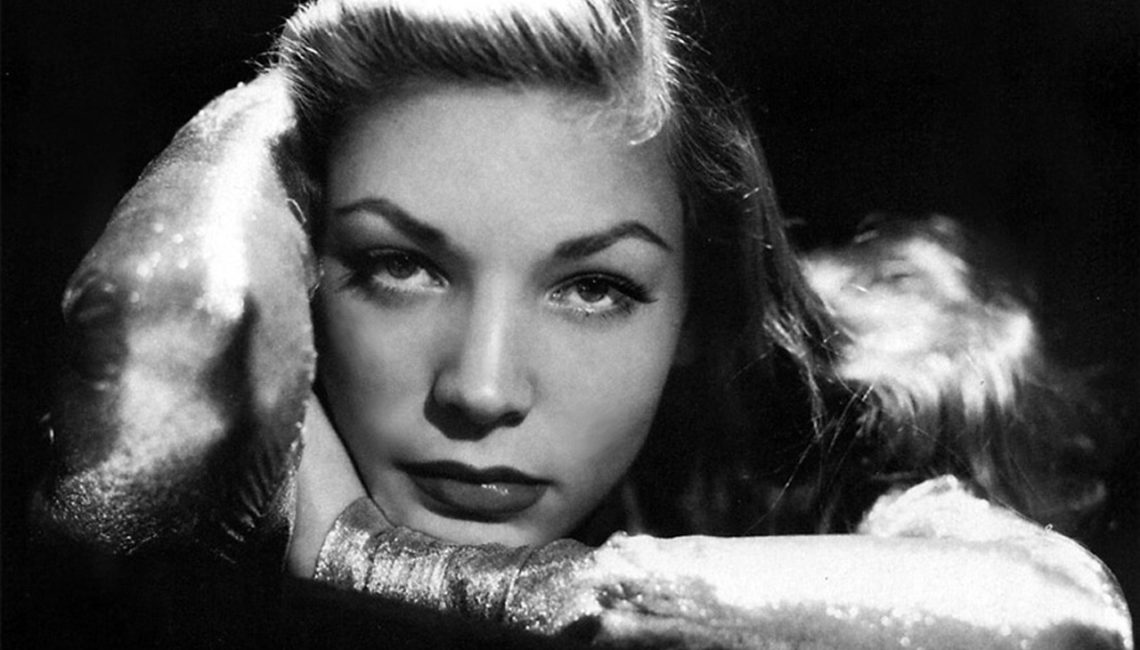 QUICK UPDATE:  Lauren Bacall's fashion collection to be showcased in an exhibit at FIT (Fashion Institute of New York)
http://www.harpersbazaar.com/celebrity/news/lauren-bacall-style-fashion-exhibit?src=spr_FBPAGE&spr_id=1447_81612746
Fresh-faced Betty Joan Perske brought an unmistakable modernity and sharpness to the silver screen the moment she was cast by director Howard Hawks. She was strong, sultry and beautiful and the studio system, with the help of Hawks himself, carefully crafted her image, right down to her smoky voice and her screen name… Lauren Bacall.
Other DIVAS WE LOVE… Susan Sarandon | Diana Vreeland | Sharon Stone
Her first film, "To Have and Have Not," launched a legendary career and quickly established her as one of Hollywood's most original and iconic products. It also launched a legendary love affair with her co-star, Humphrey Bogart, 25 years her senior, who went on to become her husband from 1945 – 1957 until his death from cancer. Together they starred in several movies including "The Big Sleep" and "Key Largo" and also found time to raise two children, a son and a daughter. Ms. Bacall also had great comedic chops, well showcased in "How to Marry a Millionaire" in 1953 with Marilyn Monroe. Throughout her career she starred with some of Hollywood's most iconic leading men including Henry Fonda and Gregory Peck.
A brief and unfortunately well-publicized engagement to Frank Sinatra followed in the late 1950s after which she headed east to indulge her love for theater acting. Her theatre credits took her from comedies such as "Goodbye, Charlie" (1959) to musicals including "Applause" (her first Tony) and "Woman of the Year" for which shed was awarded a second Tony award in 1981. A stormy eight-year marriage to Jason Robards Jr. during this time (1961 – 1969) produced a third child, actor and producer Sam Robards.
Throughout the 1980s and 1990s Bacall starred in a number of films and television movies (as well as continuing her Broadway career) earning her a first Oscar nomination as well as a Golden Globe award for her role alongside Barbara Streisand in "The Mirror Has Two Faces." In 2009 she was awarded a Governor's Award, an honorary Oscar, recognizing her "central place in the Golden Age of motion pictures."
Bacall's ascension to Hollywood stardom accidentally happened during her teenage years when Niki de Gunzberg, one of  Harper's Bazaar's editors, discovered the young Bronx native and introduced her to Diana Vreeland. These two editors gave young Betty her first modeling job and subsequent photo projects shot by legendary American photographer Louise Dahl-Wolfe. Vreeland, who loved the teenager's strong look, essentially "created" the future Lauren Bacall when she gave Betty that famous March 1943 Red Cross cover. Whence the cover hit the newsstand, Nancy "Slim" Hawks, Howard Hawks' wife, saw something special in the youngster and suggested her husband give the the young beauty a screen test. The rest became history.
Her ties to fashion continued throughout her life with iconic campaigns including the Blackglama "Legend" campaign as well as numerous editorial shoots. Designers loved her glamour, confidence and rogue spirit.
Lauren Bacall's appeal is based as much on her acting prowess and beauty as it is her personality. Never one to follow conventions, she always stuck to her convictions and was never afraid to butt heads with the powers that be. In the 50s she even flirted with potential career-suicide when she and her husband, Humphrey Bogart, publicly defied the House Un-American Activities hearings in Washington and the Hollywood blacklist purge spearheaded by Senator McCarthy. In the end, their global popularity was such that their careers weren't derailed.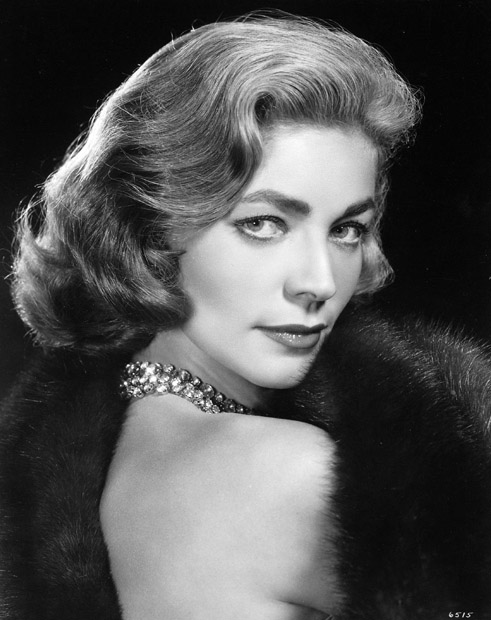 Her first biography, "Lauren Bacall: By Myself" earned her a National Book Award in 1980. But it was in her second autobiography, "Now," written in 1994 that she noted her distaste for the term "legend" asking "Aren't legends dead?"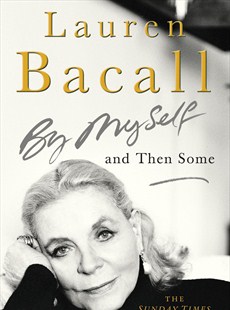 With her passing this week at 89 years of age we can confirm that Ms. Bacall is, indeed, a legend. According to her bio on the website for the Kennedy Center for the Performing Arts, the organization that granted Ms. Bacall their prestigious Kennedy Centers Honor award in 1997, Ms. Bacall attributed her success accordingly, "My great luck in life was being surrounded by people who had goals."  Barbra Streisand, who directed Bacall's Academy Award-nominated performance in The Mirror Has Two Faces, gives the legend herself a little more credit, saying, "Lauren's special beauty is the reflection of her elegance, her intelligence, and her invigorating will."  We couldn't agree more… and that is why Lauren Bacall is a DIVA WE LOVE.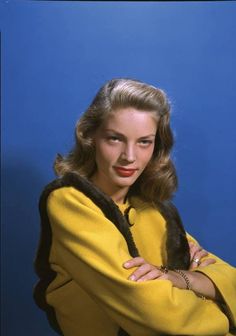 Some memorable films with Lauren Bacall:
"To Have and Have Not" (1944)
"The Big Sleep" (1946)
"Key Largo" (1948)
"How to Marry a Millionaire" (1953)
"The Shootist" (1976)
"Misery" (1990)
Some memorable quote by Lauren Bacall:
Lauren Bacall on Harper's Bazaar:
– "The Twist of Fate That Changed My Life Forever"
On Hollywood:
– "Stardom isn't a profession, it's an accident."
– "If there was one thing I had never been, it was mysterious, and if there was one thing I had never done, it was not talk."
– "I used to tremble from nerves so badly that the only way I could hold my head steady was to lower my chin practically to my chest and look up at Bogie. That was the beginning of The Look."
– "I think your whole life shows in your face and you should be proud of that.
You can't always be a leading lady."
– "In Hollywood, an equitable divorce settlement means each party getting 50% of publicity."
– "What is the point of working all your life and then stopping?"
Post break-up with Frank Sinatra:
– "I wish Frank Sinatra would just shut up and sing."
On Life:
– "Here is a test to find out whether your mission in life is complete. If you're alive, it isn't."
– "I don't live in the past, although your past is so much a part of what you are that you can't ignore it. But I don't look at scrapbooks. I could show you some, but I'd have to climb ladders, and I can't climb."
– "I am not a has-been. I am a will be."