Fall 2019 PARIS Couture Trends PART 1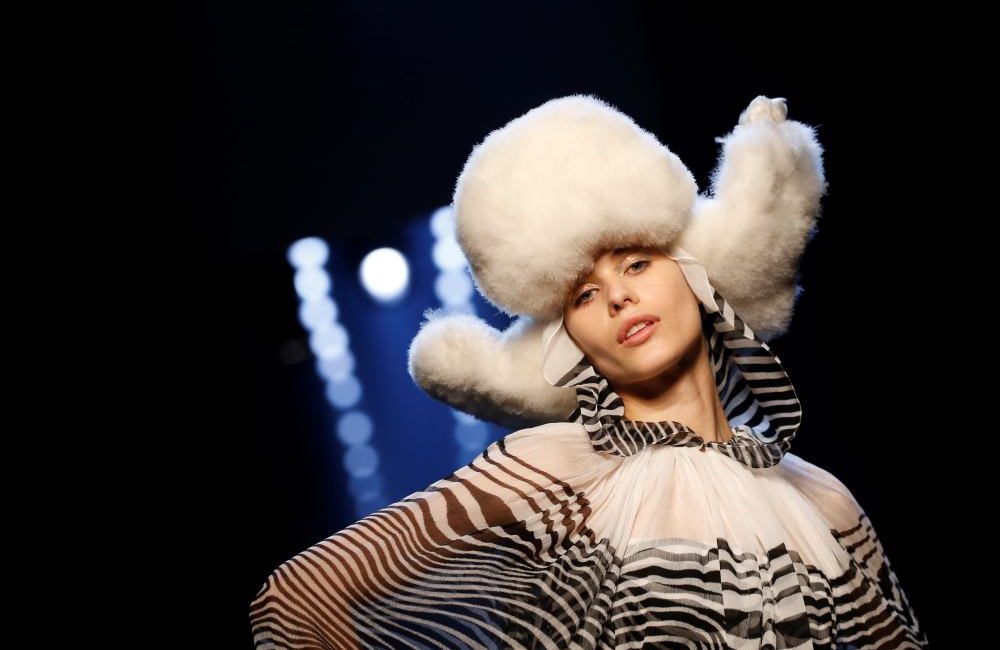 The fall 2019 Paris Couture shows featured only the most exclusive, storied fashion houses of today and yesterday. Haute Couture fashion is all about museum level quality and collectability, timeless creations which are meant to be admired forever, and quite frankly, fashion that is almost priceless. But, the curious thing about couture is that it is always supposed to be a demonstration of "the best of the best" of luxury; the kind of textiles worth their weight in gold. However, you might not immediately equate this kind of extravagance to sustainability, but that's exactly what couture can and should be. Made from the finest textiles crafted with painstaking effort, fast, throw away fashion is the antithesis of couture. What was new? What was old? Who was visionary? What is couture level? Was it friendly to the environment?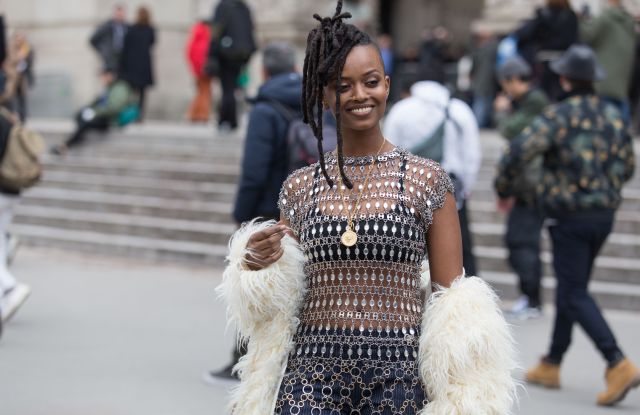 With "sustainability" as the throw around buzz word for relevant fashion today, fur is one of the most obvious textile choices. It's 100% natural. We'd sure expect to see a lot of it used for couture, but not nearly enough.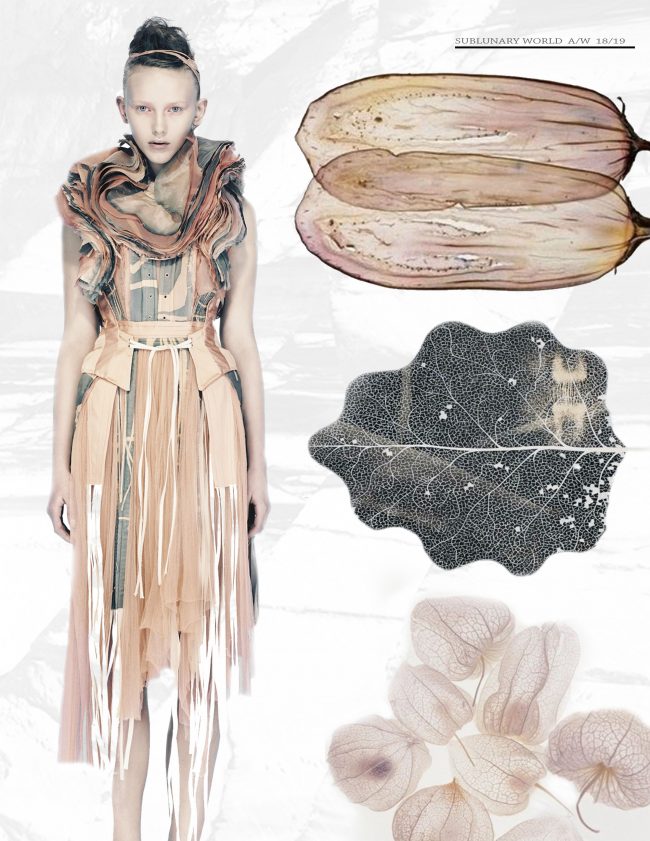 For his first Paris show in almost 15 years, Ralph Rucci featured a lineup dedicated to his friend and muse Elsa Peretti. Geometric shapes, clean lines, and a modern yet conservative urban feel, smoky sable was the fur of choice. Using the fine pelts for trims, wraps, and walking coats, this was a welcome softening to the otherwise austere collection.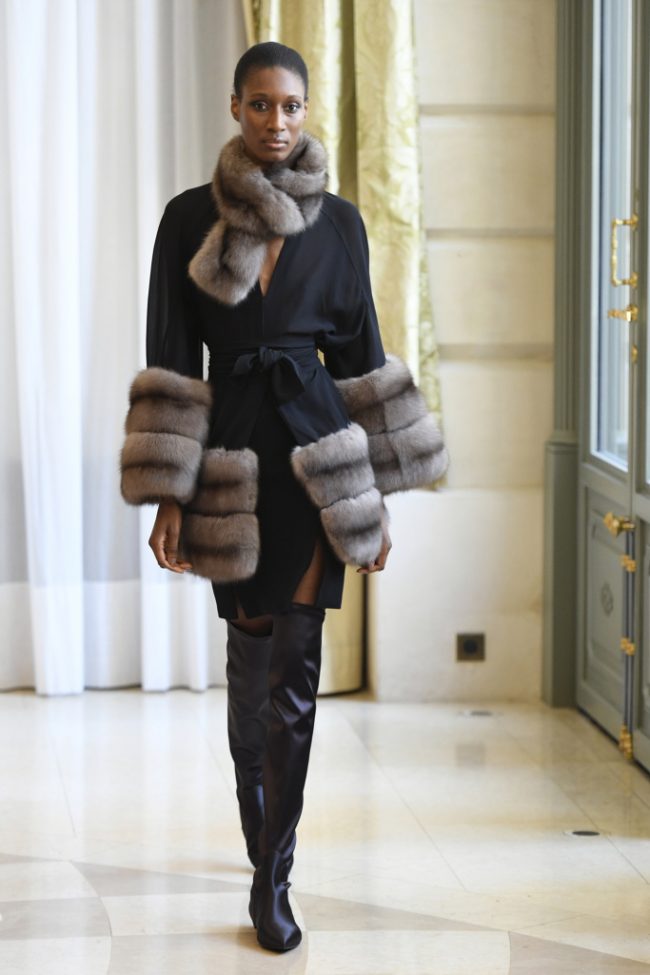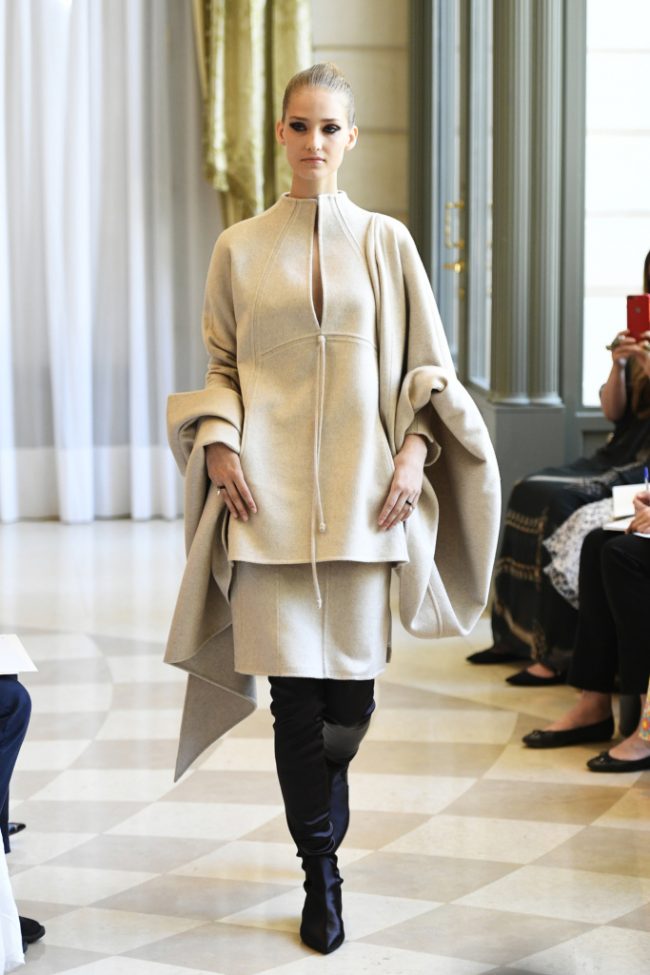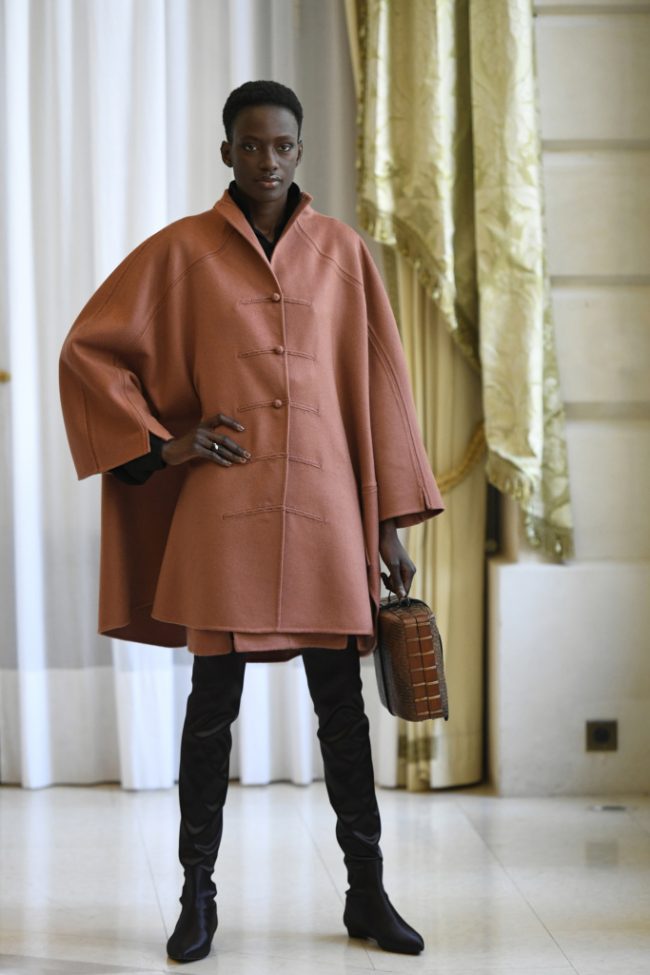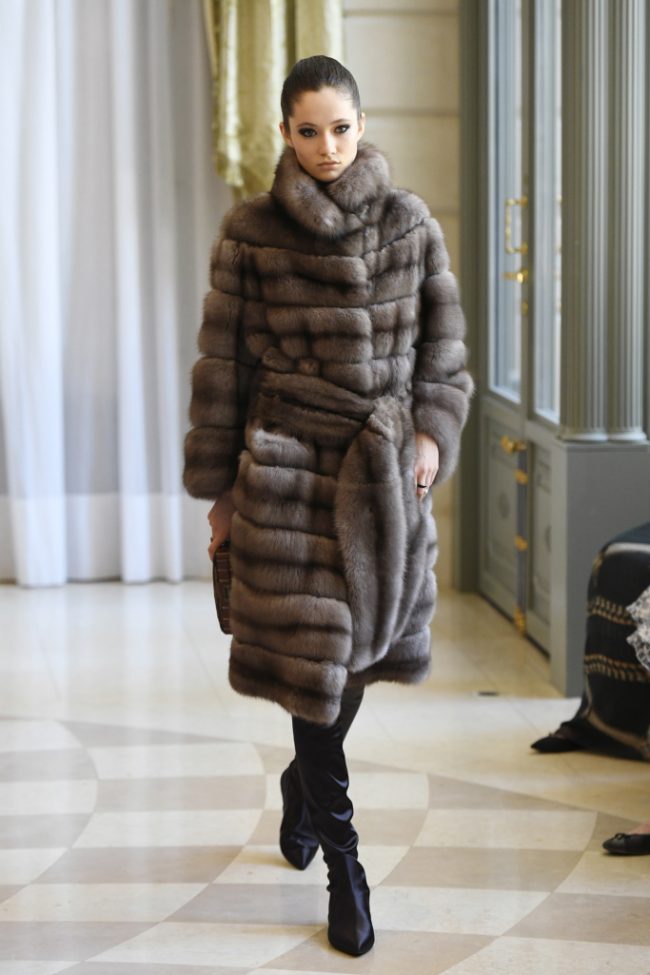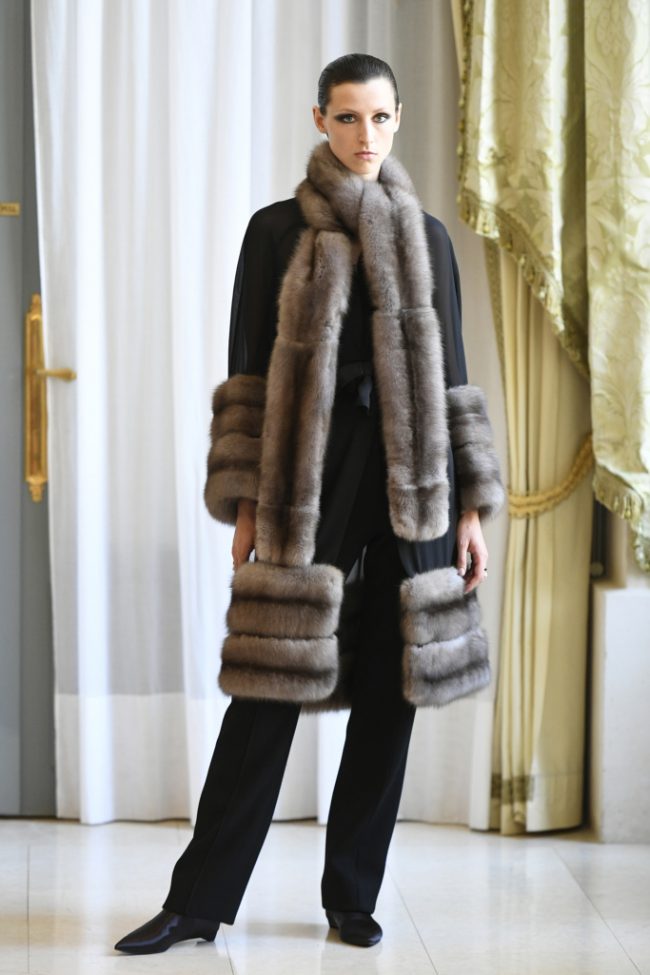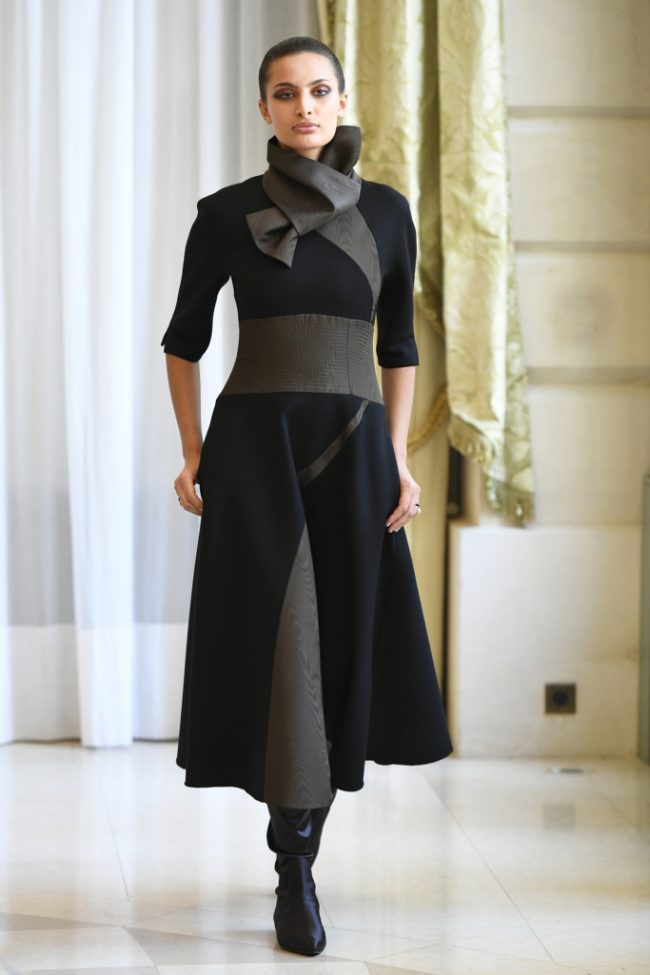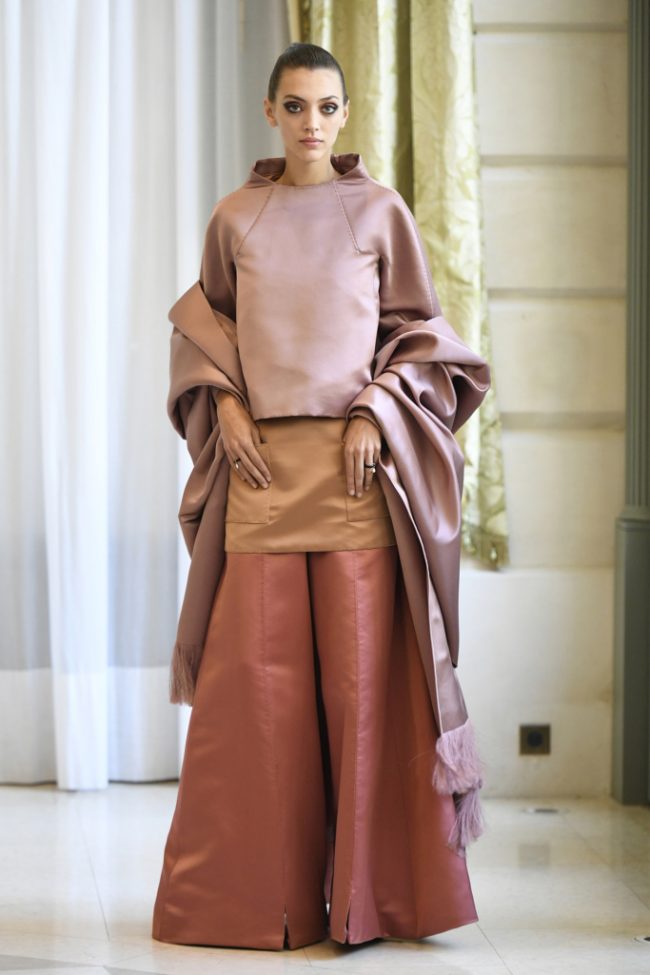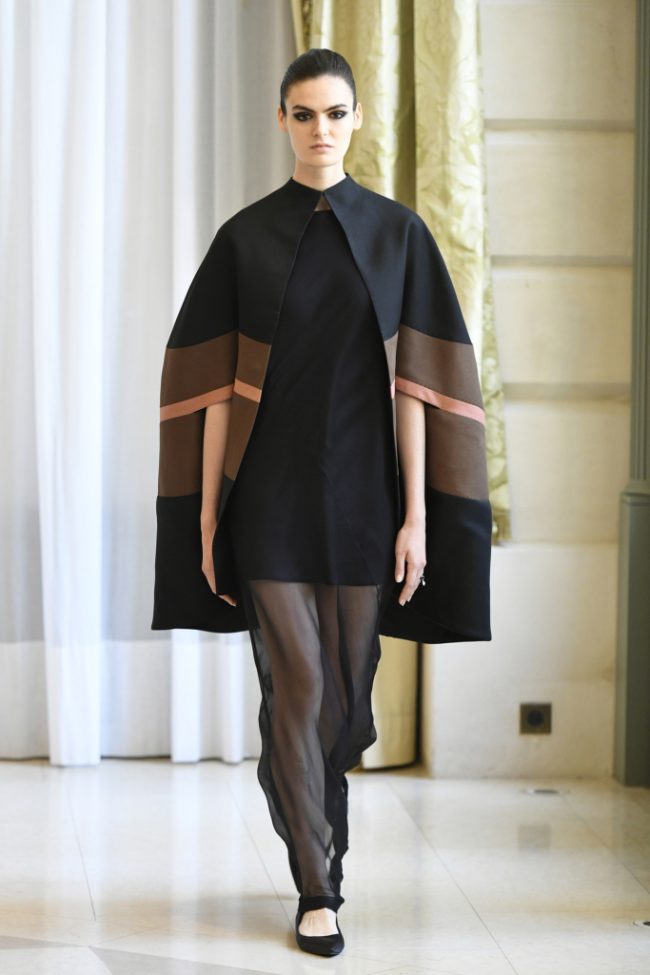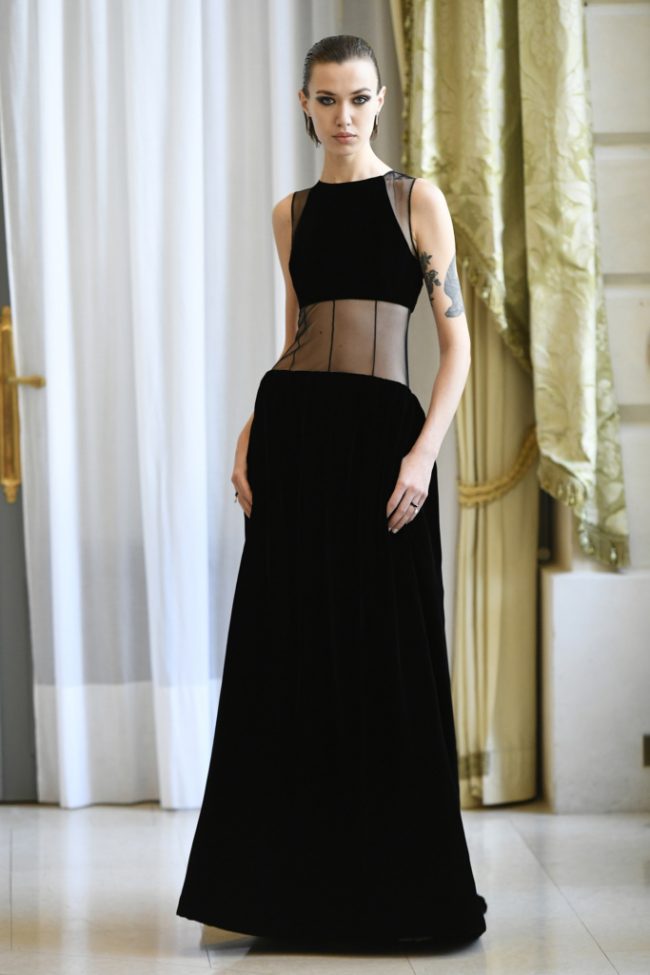 The Armani Prive collection featured some well thought out marabou feather designs. A plush rainbow sherbet stroller coat was wistful and dreamy. Adding brown marabou trim on bell sleeves was a nice nod to old Hollywood. But this begs the question, why not actual fur instead of cheap feathers, after all, this is supposed to represent the best-of-the-best!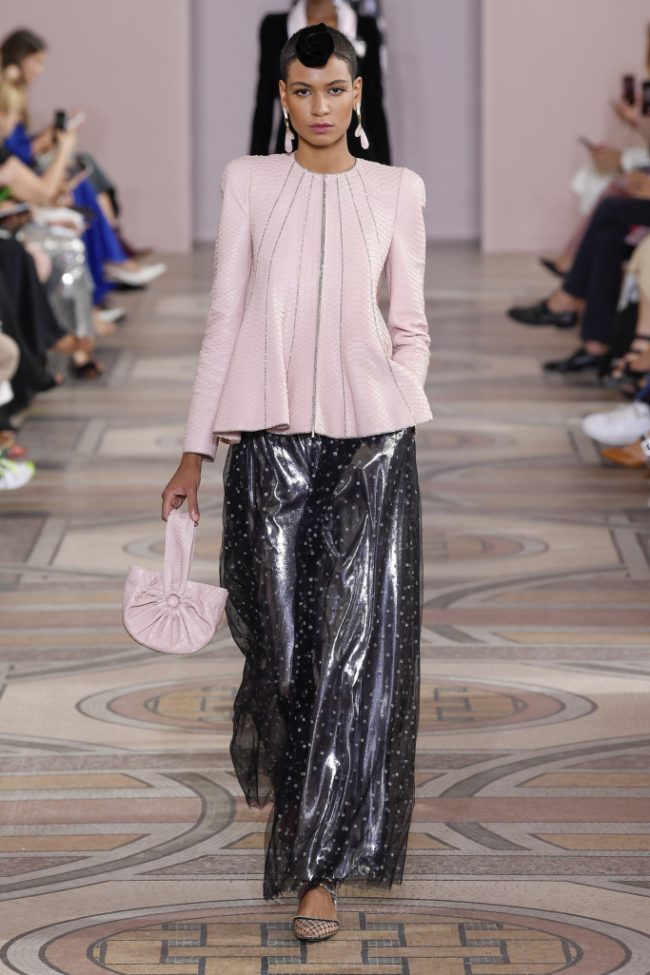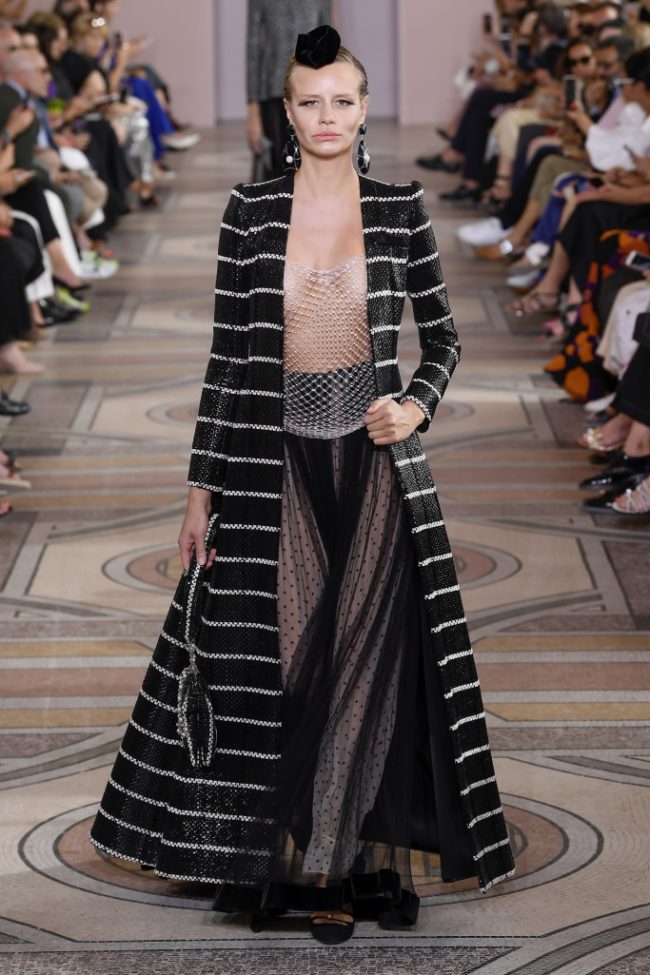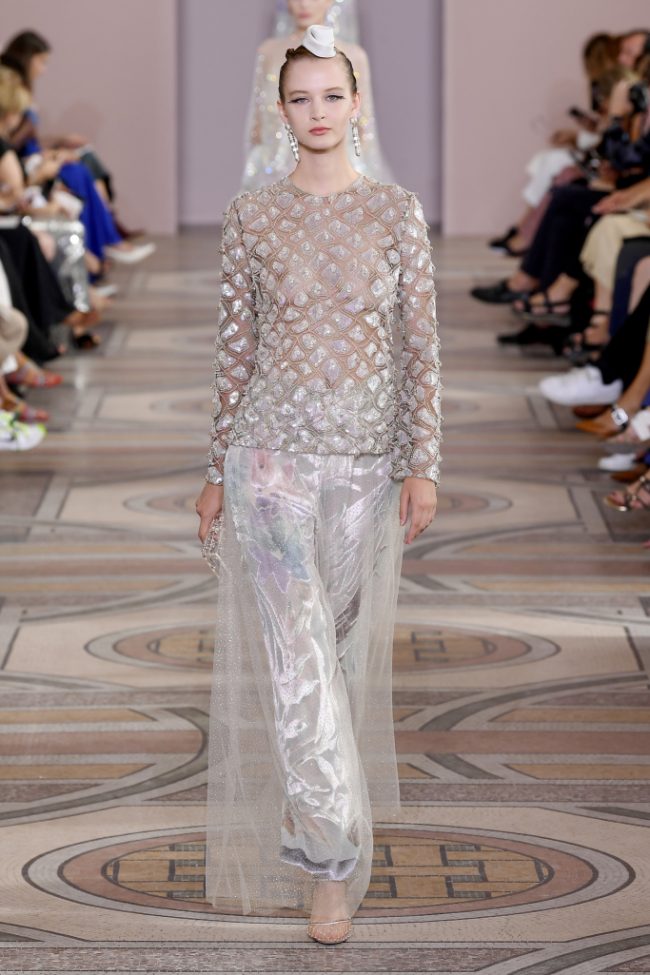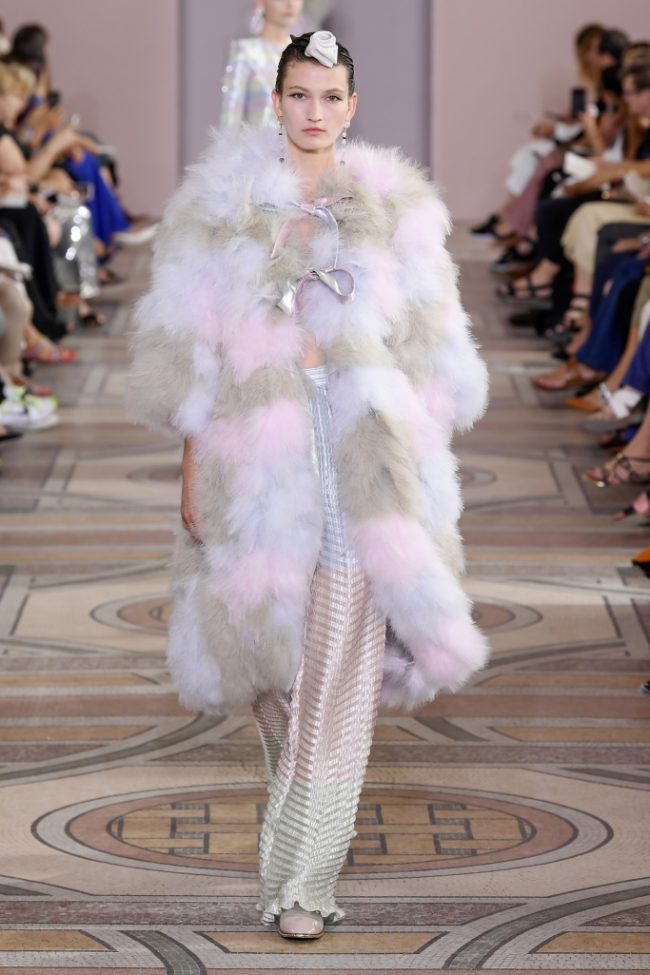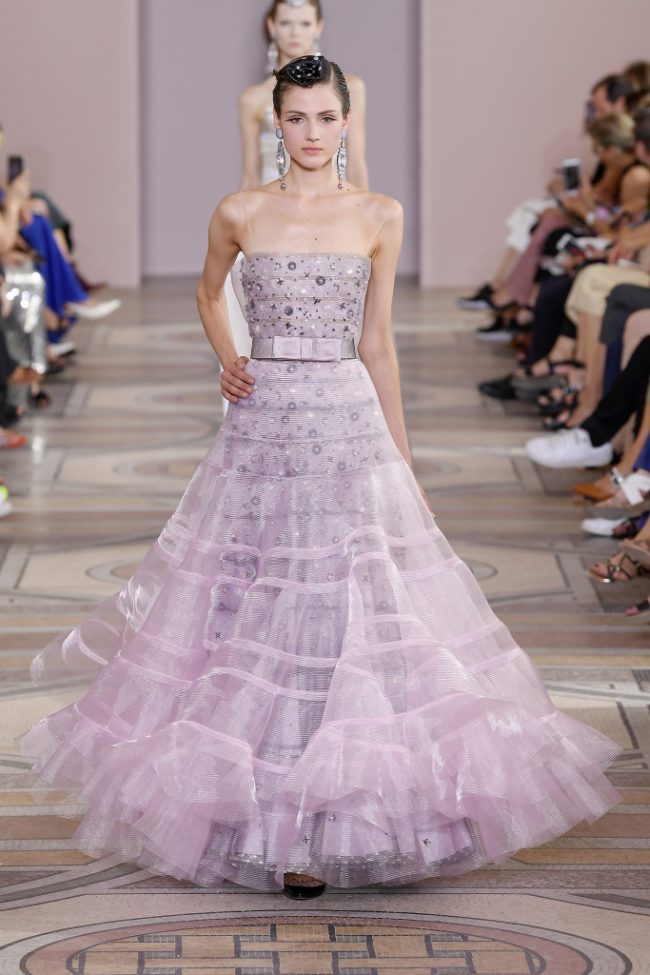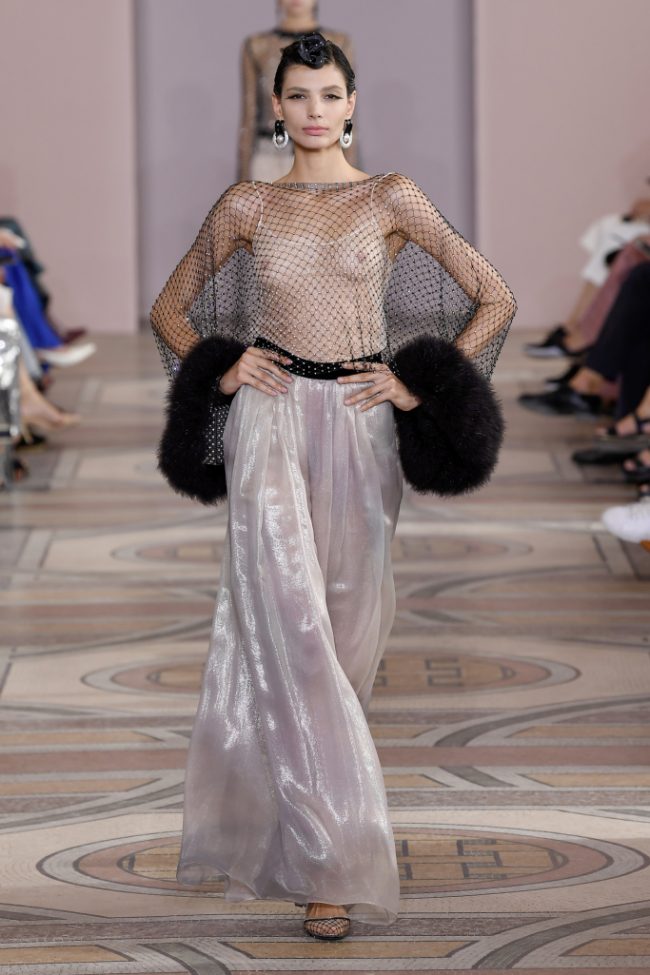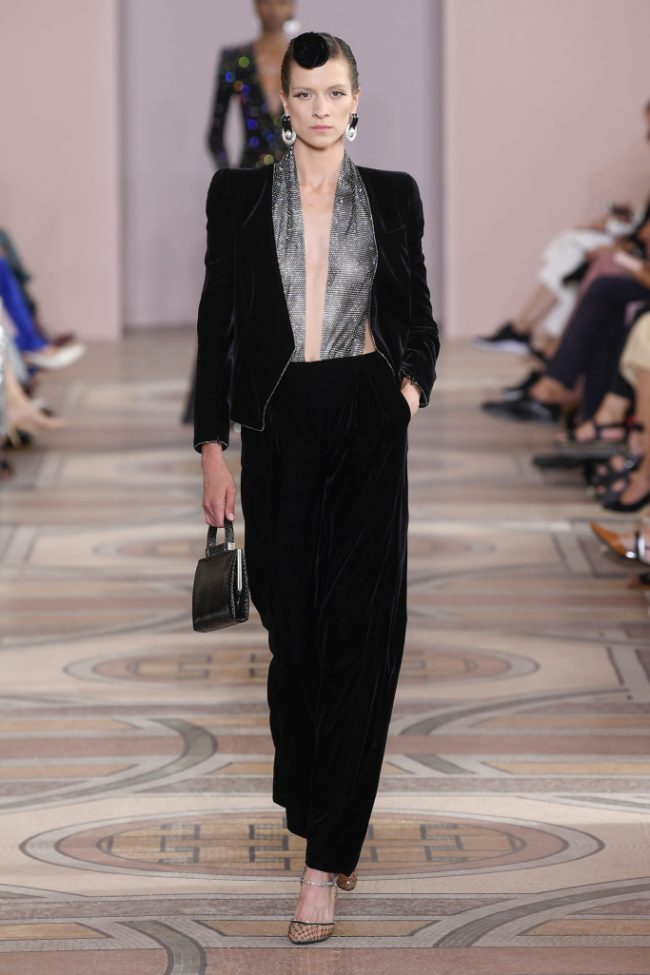 Leave it to Jean Paul Gaultier to make his mark. One of the last remaining fashion icons to head his own house, bright, bold, oversized faux fur trapper hats were the accessory du jour along with other fake fur elements that tried to tell a story of glamour, but fell a tad short.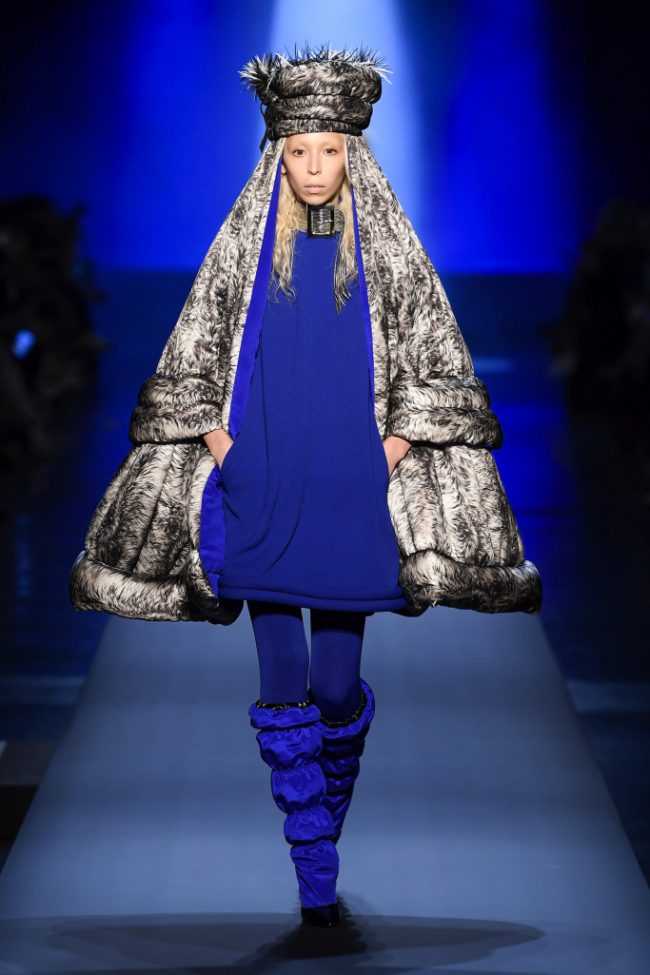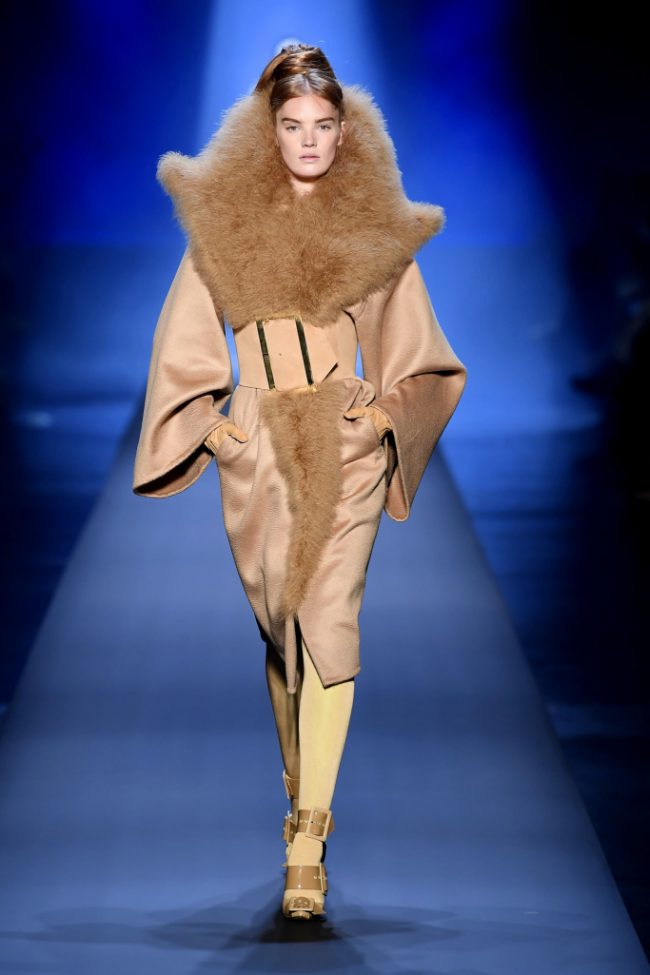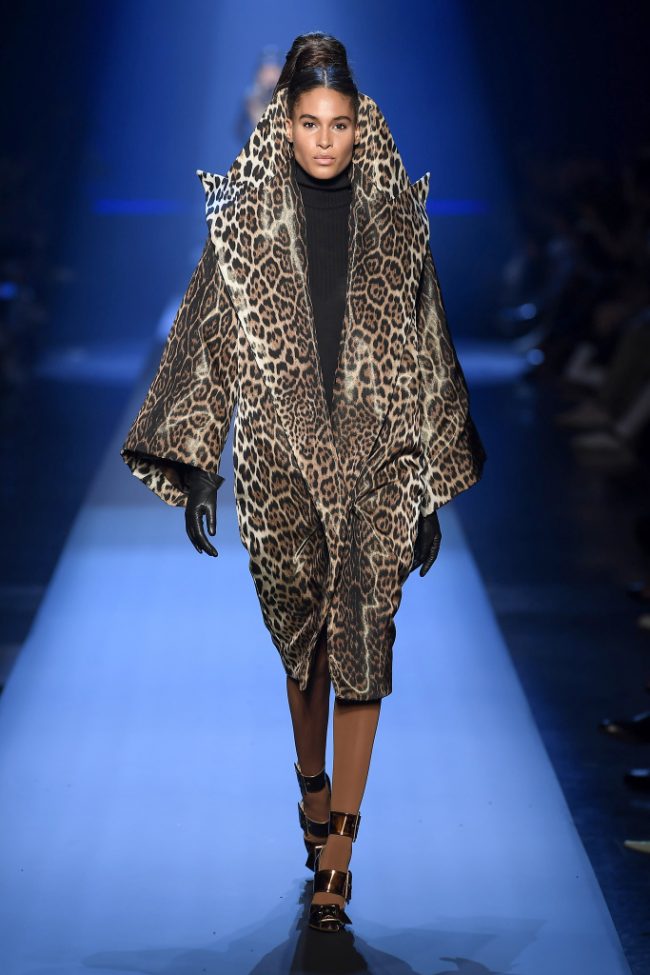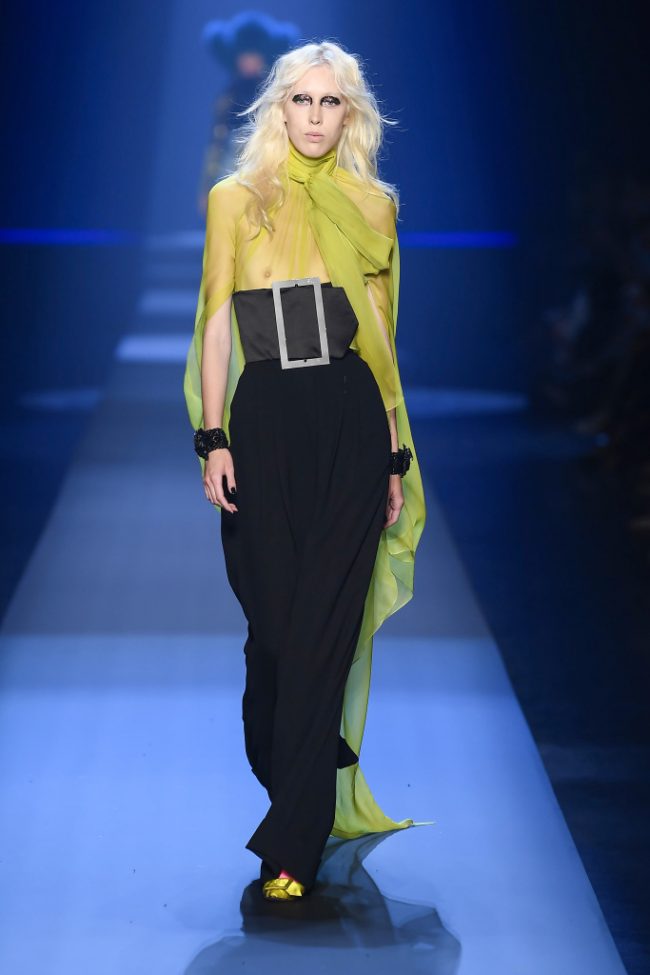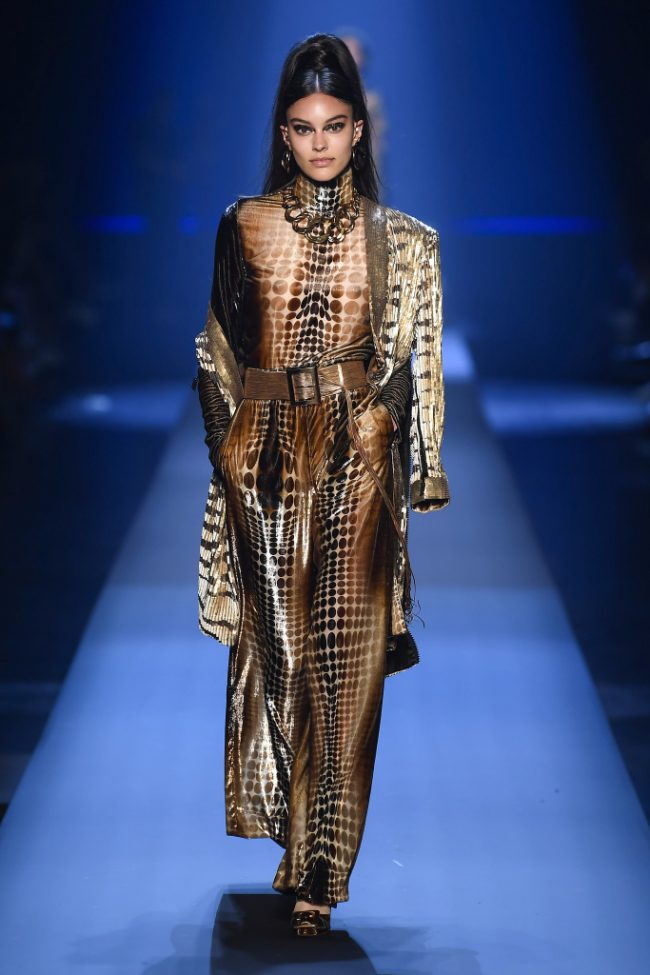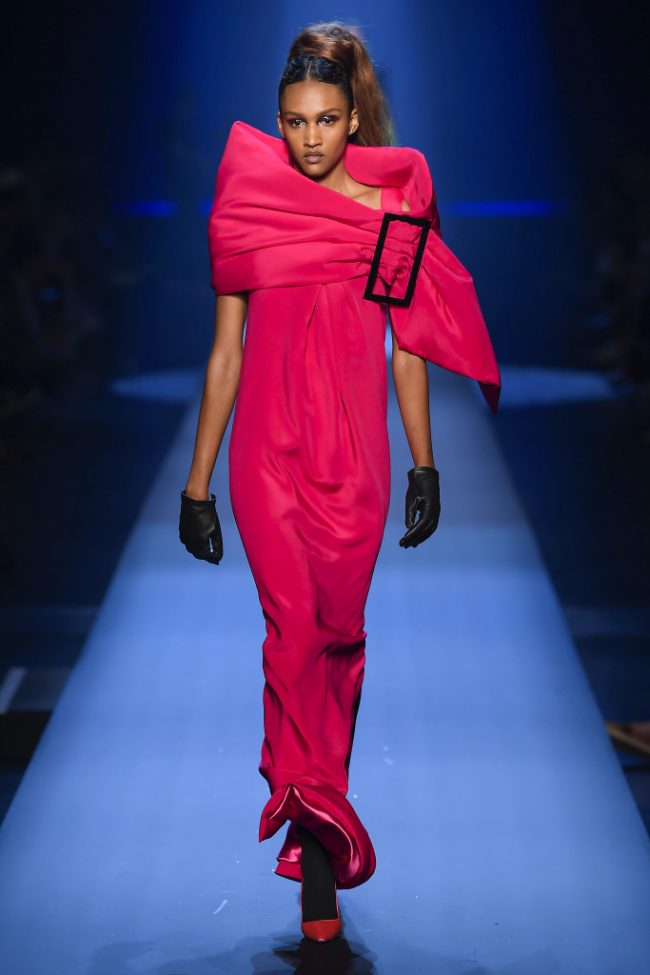 Pushing further into experimental territory, Japanese designer Yuima Nakazato used innovative materials like "Brewed Protein," a sustainable fiber developed by a Japanese biotech start-up called Spiber. Making the fiber is a process not dissimilar to beer manufacturing to create artificial proteins. A unique marriage of fashion and weird science. The things that make you go "hmmmm?"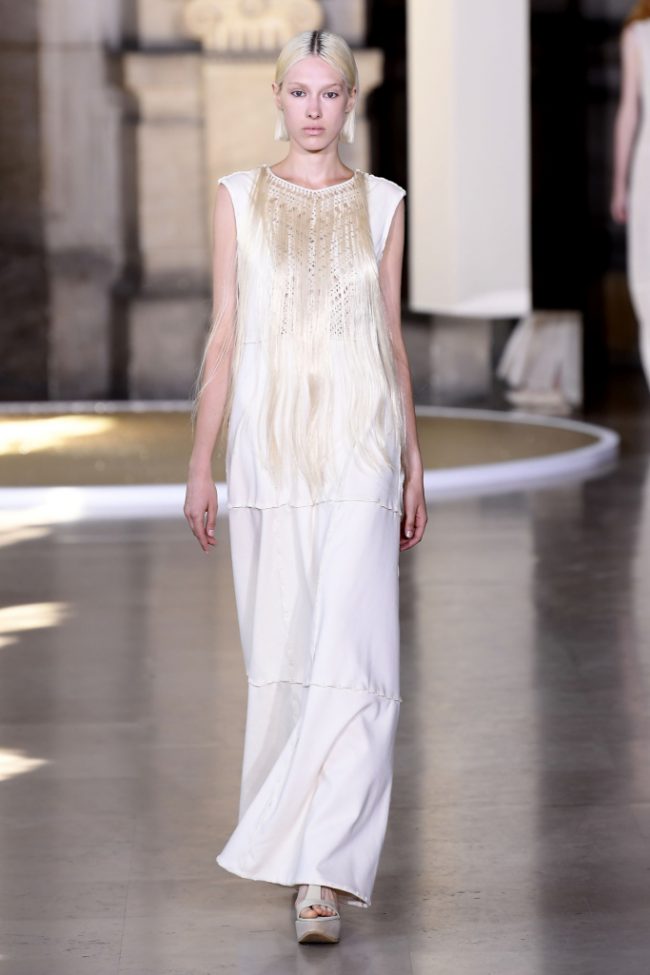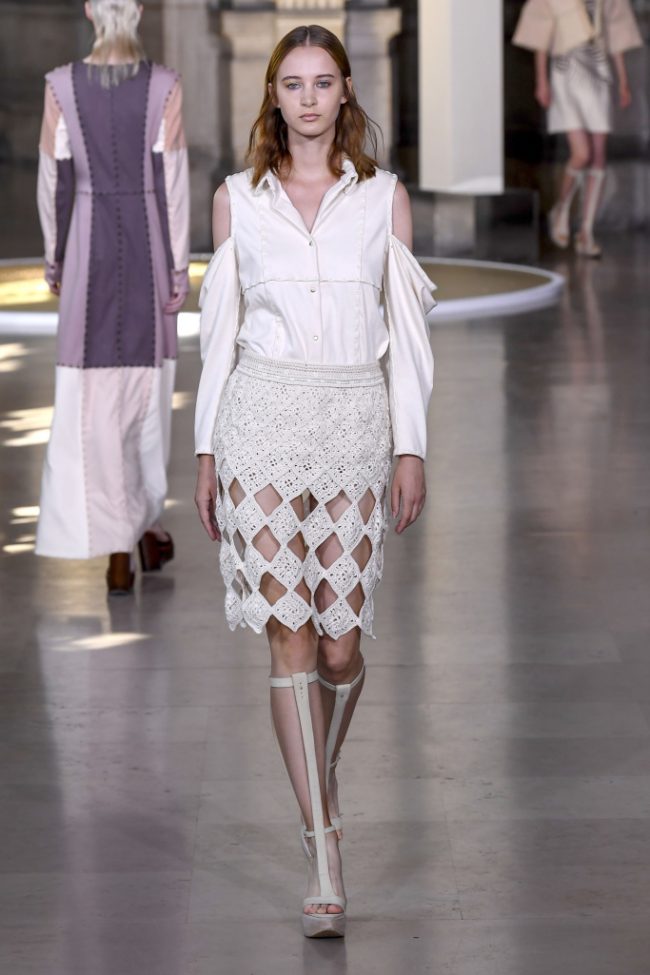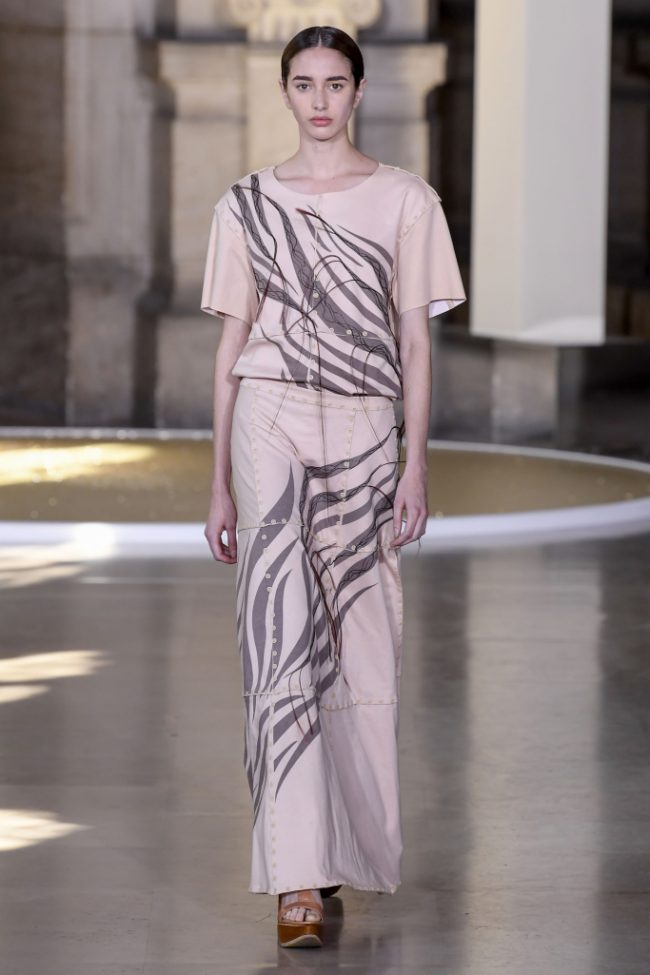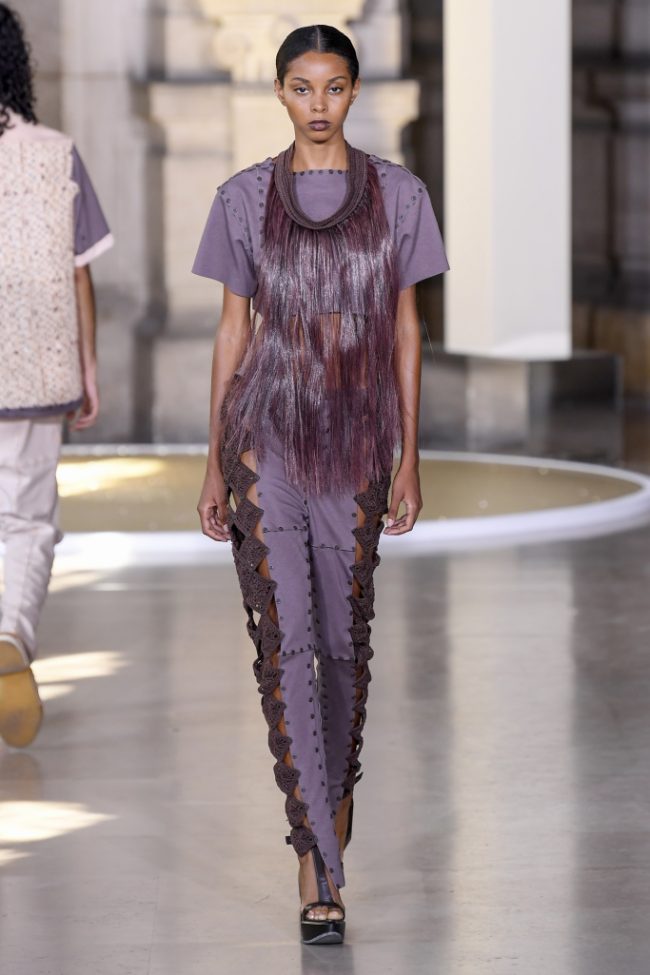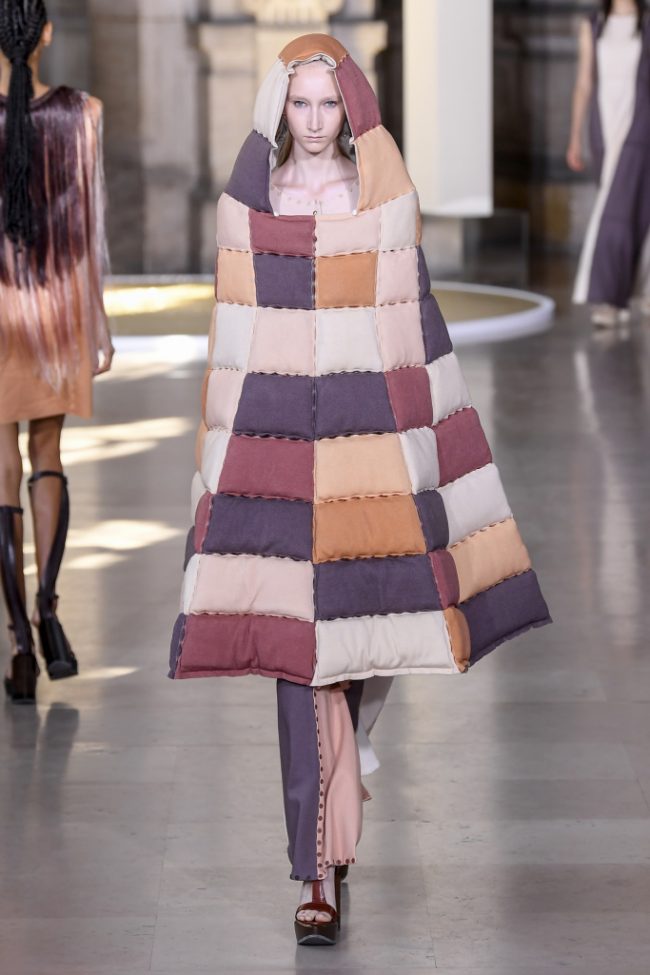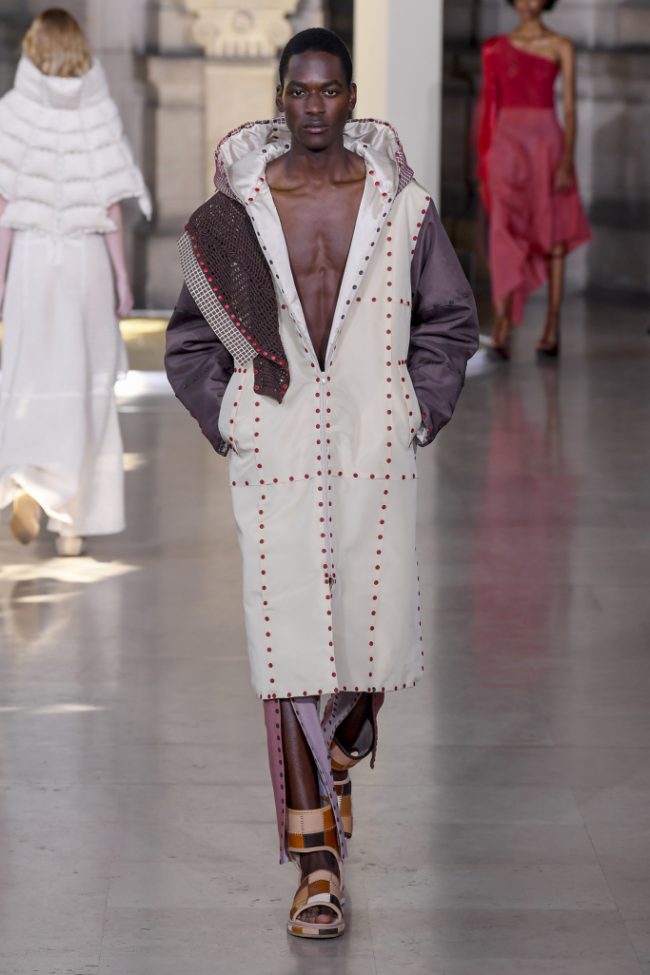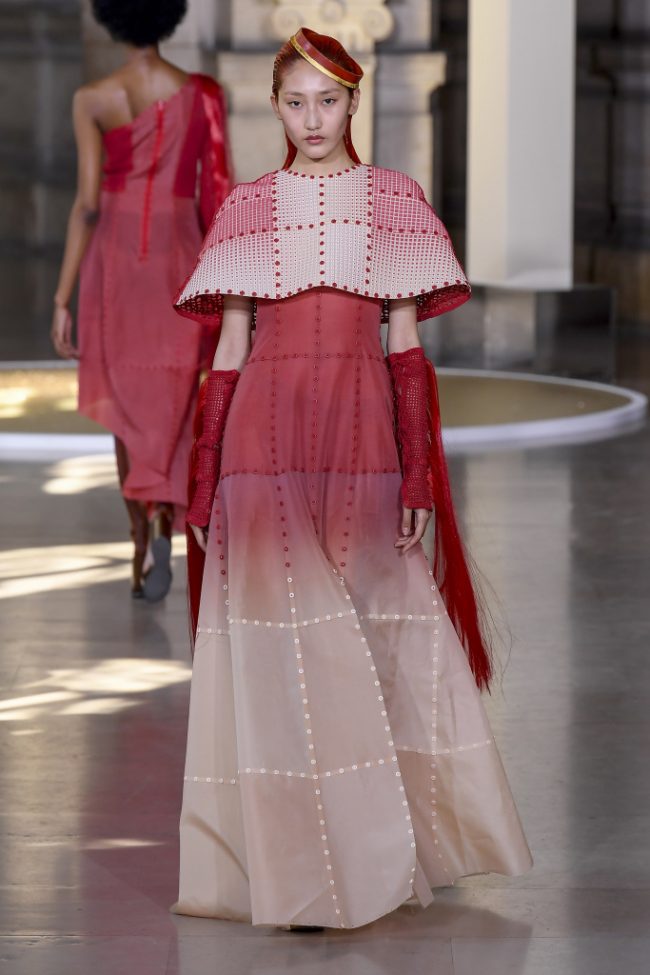 Designers Viktor Horsting and Rolf Snoeren of self titled Viktor & Rolf  played coy with fur. Pulling and molding sheep and lamb skin hair to look like knotty gauze was a clear demonstration of this duo's ingenuity in textile manipulation, and just downright creativity in gothic glam.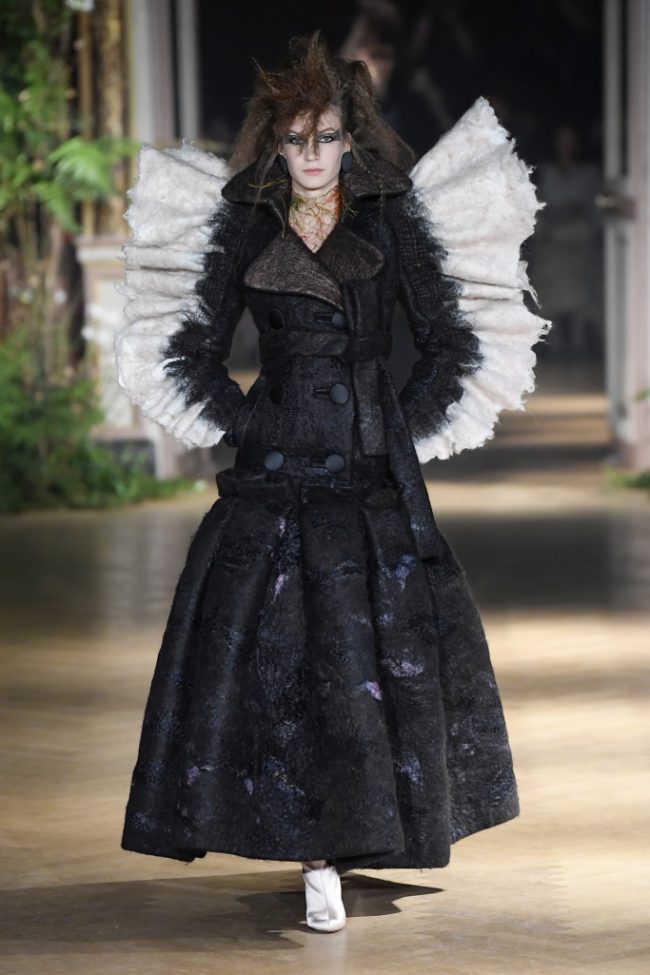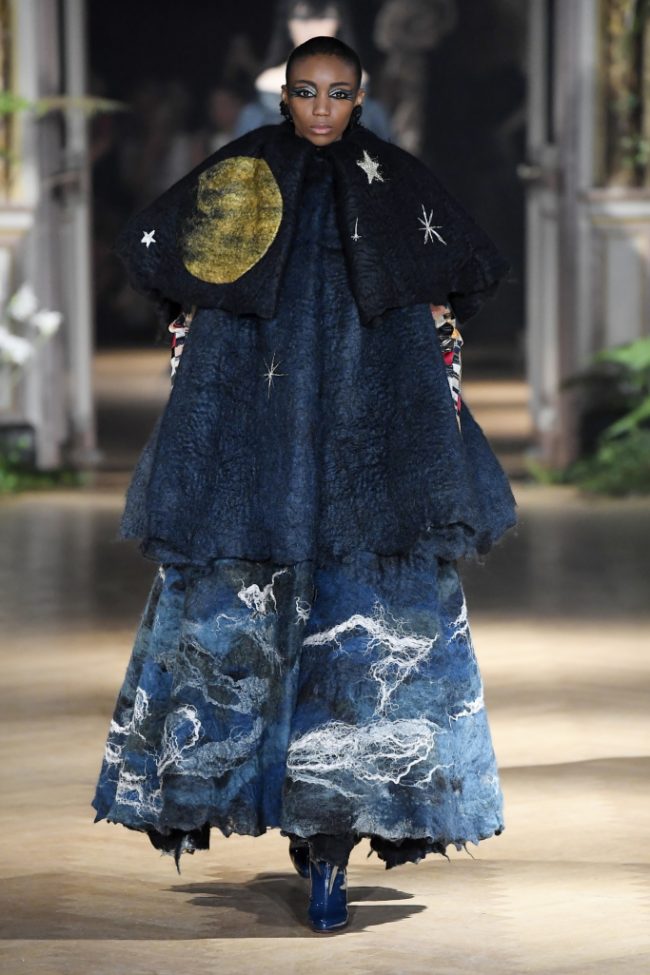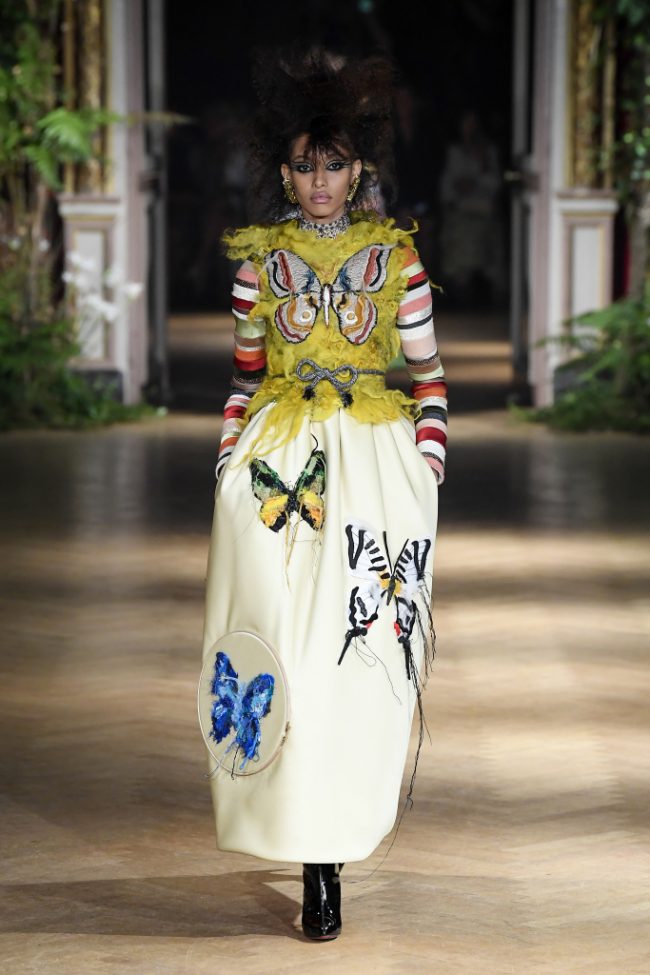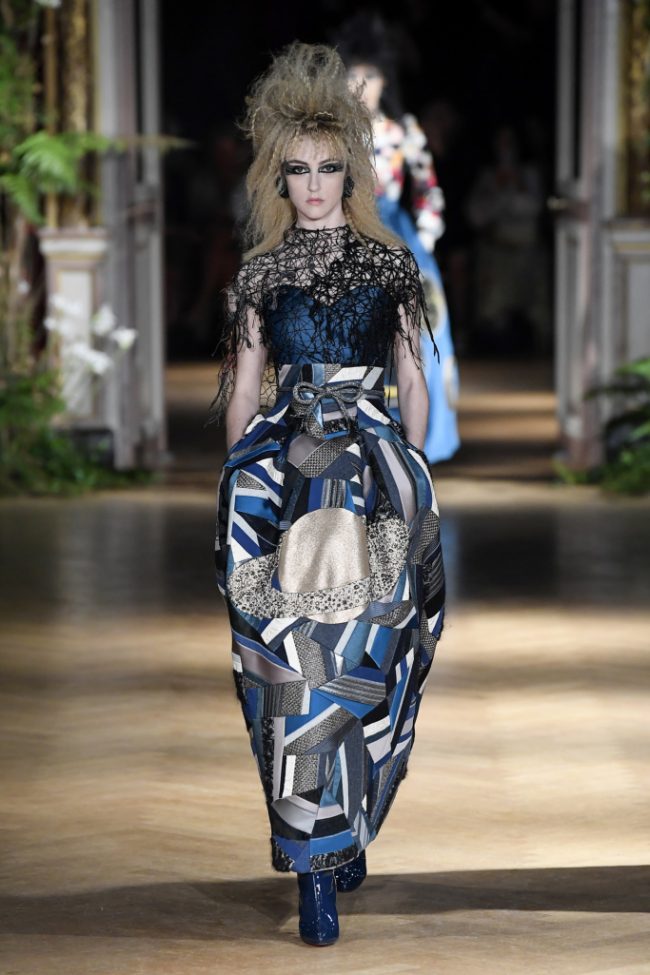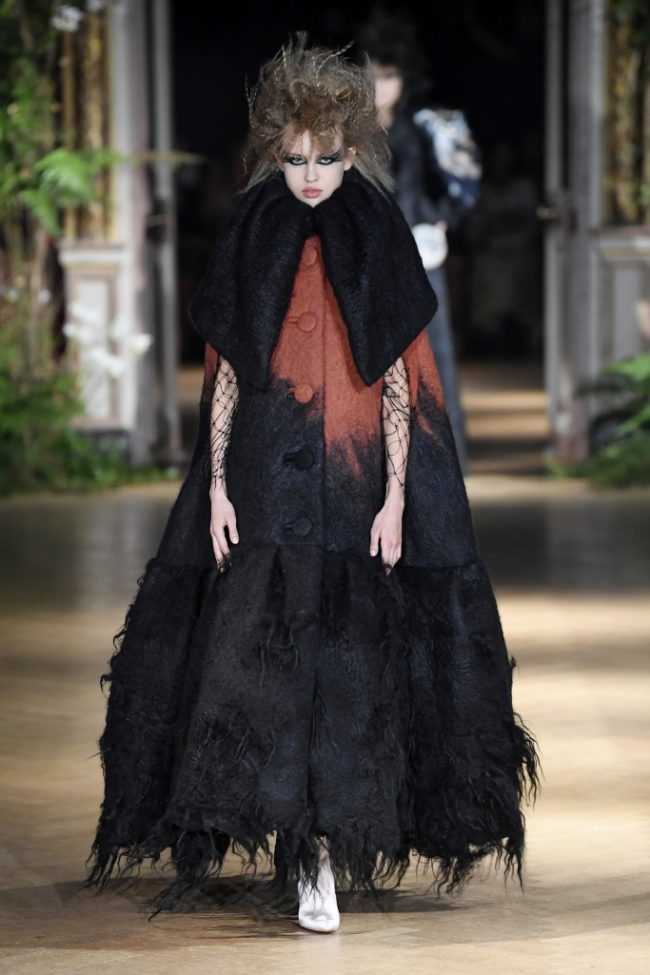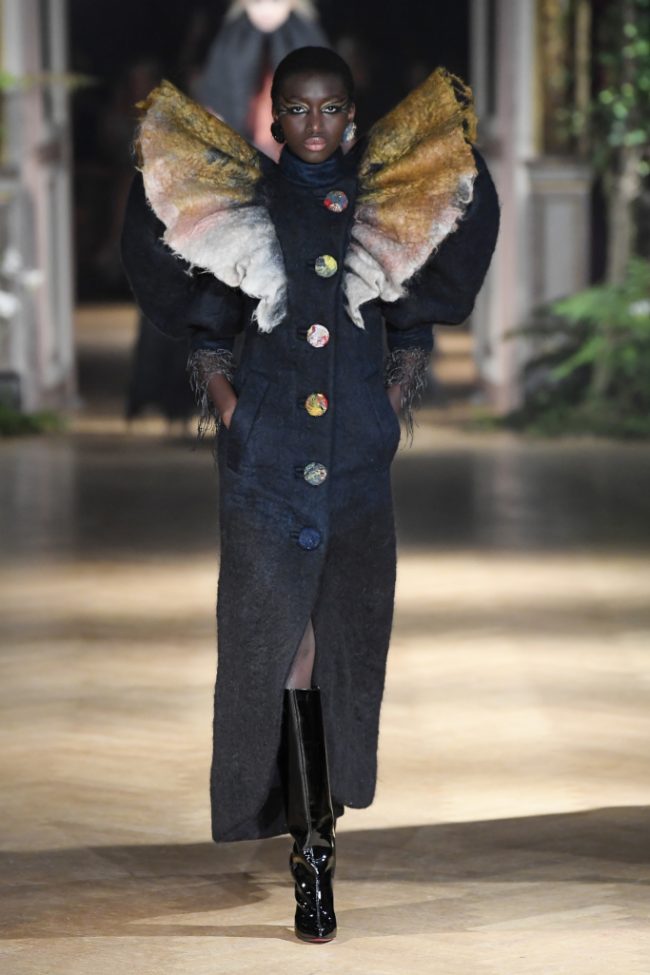 Ronald van der Kemp said of his take on sustainable fall 2019 couture inspiration, "I want to change the world in a positive way. We work with what we find, and we work with what we have." Patching and scrapping fabric is not always the way one would think of a couture status craftsmanship, but that's what makes Van der Kemp such a genius. Deliberate and inventive in his use of recycled textiles, he said, "my message is that they should build a look for themselves with vintage pieces that they keep and cherish, and buy with a conscience."