Evolution Of A Collection: Eläma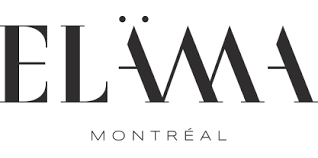 Meet Rita and Rim Elias, the talented sisters behind the new label, Eläma Furs. Ignited by a passion for fur and a love for fashion they have developed a new approach to fur fashion. Their first collection of beautifully designed and handcrafted fur fashion hit stores this fall and reflects their vision of fur as the perfect statement to accessorize looks ranging from street chic to evening glamor.
We sat down with Rita and Rim to ask a few questions:
1. Why do you like working with fur?
It makes you feel elegant and chic. It is one of the most luxurious fabrics used in clothing, the diamant of textiles. And it's a sustainable material, you can keep it forever and we love the feel of it.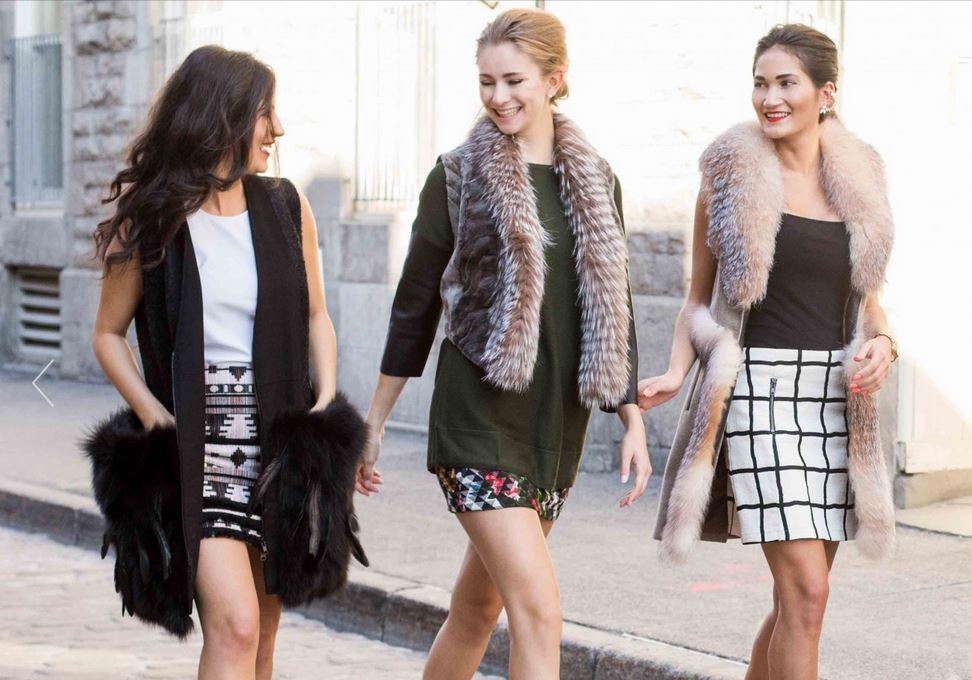 2. What is your first memory of working with fur?
Redesigning our mother's fur coats, we always loved to make our own versions of them and wear them to work as well as on the weekend. Wearing fur was a sign of elegance in our family and we remember during the holidays that we'd go over to our cousins and all the ladies would put their coats on the bed. We couldn't wait to go in and try them on, feel them, lie down on them and just feel the warmth.
3. How do you think fur fashion has evolved in the past few years?
Fur Fashion has evolved tremendously! Fur has become a lot lighter to wear, easier to complement with your outfit and is no longer just about the long, oversized mink coat anymore. Today it's about the fur detailing, the mix and match with other materials like leather, cashmere, suede. Fur has become more fun and accessible. When we first started wearing fur vests people would stop and ask "You can make that with fur?" They thought it was only used for our mother & grandmother's coats so we knew that the image of fur was changing and we wanted to contribute to it.
4. What/who inspired you to work with fur?
The ladies around us who have been wearing fur for as long as we remember and we're inspired by high-end fashion. We wanted to translate these images into the fur world and have our own vision of chic fur fashion for professional ladies and men, the go-getters of this world.
5. Who is the fur fashion customer and what are they looking for?
The Fur Fashion customer is someone who wants to stand out from the crowd, make a statement and someone who appreciates the quality and craftmanship behind the product. Someone empowering and who wants to empower people around them. It takes a strong and confident personality to wear fur well, someone who isn't afraid to create their own style.

6. Who do you envision wearing your collection?
Empowering women & men, heads of companies, entrepreneurs, public speakers, celebrities, people who want to make a change. They're challenging the status-quo. As we say in our lookbook, every item we create represents a strong person behind it who will be proud to wear it and won't feel intimidated, someone ambitious who won't be ignored, a trend-setter, like Anna Wintour for example.
7. What item would you suggest for a first time fur buyer?
A fur vest is the perfect accessory for entry-level fur lovers. Unlike a full length garment it is easier to throw it on your outfit and will keep you warm at the same time. Once you have a taste of fur, you'll want to buy more and create your own legacy that you'll cherish and will want to pass on to the next generations. We are pretty confident about that

8. Who are your favorite fashion icons today?
Definitely Anna Wintour, Olivia Palermo, Kate Moss, the Olsen Twins. We love Kanye West, he has an incredible style as well.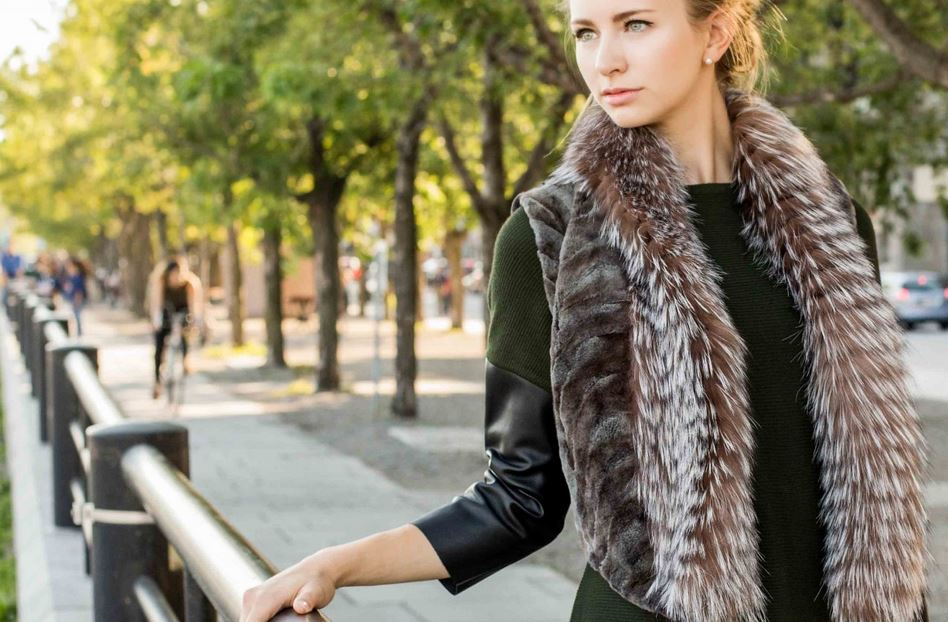 9.What colors/prints/themes do you see becoming a trend in fur fashion?
Mixing different textures with fur is a key theme. We also think pop colors will be very edgy. As for print, we like the use of different furs to create a unique piece that cannot be replicated, because these pieces only came together at the moment that they were realized.
10. For you personally, what is the starting point of each collection?
It definitely starts with what we want to wear. We shop the stores and we always have a vision of what we would like to find but we are often disappointed when we don't find it, so we just create it

We try to make our pieces practical as well as different and unique.
11. In your opinion, what is the hardest challenge of the design process?
Getting the right fit with fur isn't always easy. Our goal is to make sure the fit complements the woman or man's silhouette so we work with the best people to make sure the fit is flattering.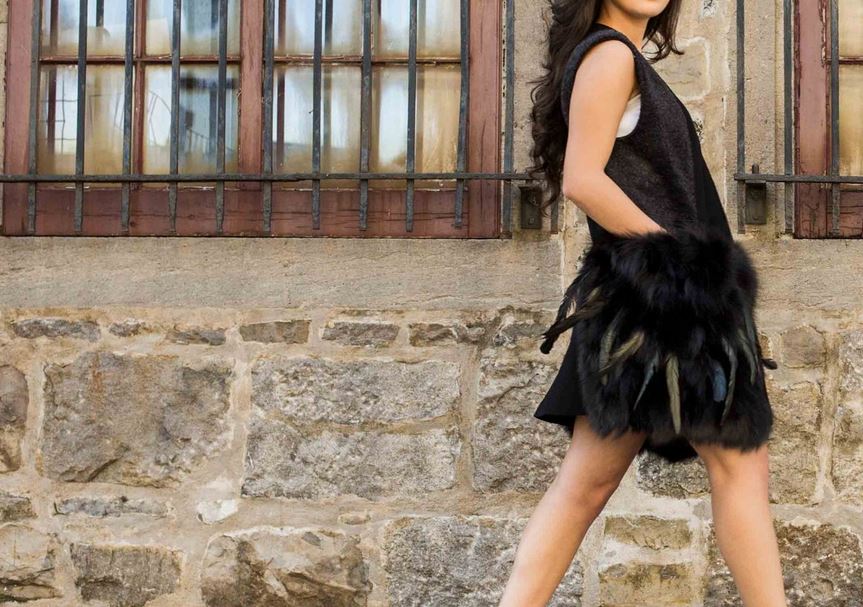 12. What is your favorite type of fur to design and work with?
From our recent collection you'll see a lot of fox fur. Fox is very fun and the different tones and colors that you can get can completely change the look of the product.
13. How is designing fur different from designing other collections?
We haven't designed other fashion products before but we feel that designing fur just gives you a wider range of possibilities. You have the long hair, the short hair, you can shave the hair, you can dye it, there are tons of techniques you can apply and the results can be very different every time.
14. How do you describe your design aesthetic in three words?
Chic, comfortable & empowering
To check out more of the lookbook, click here.
Related articles