2017 Resort Collections Review Part 5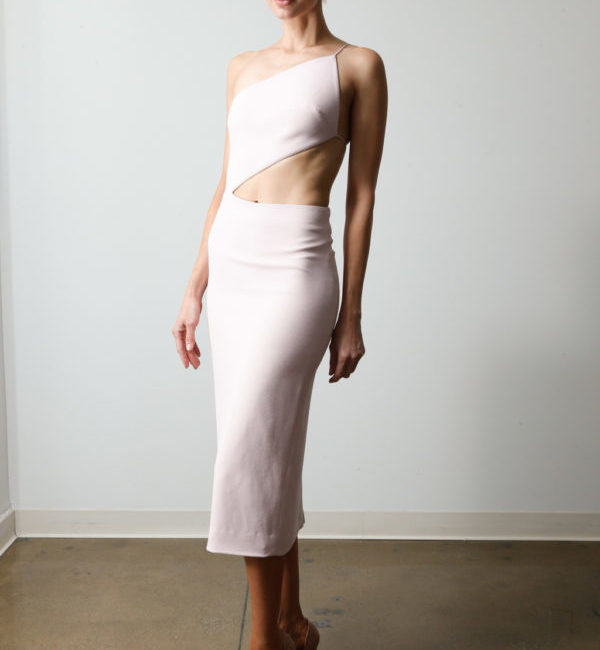 Hell yes! I am woman. Hear me roar. Pick a piece from the Cushnie et Ochs resort 2017 collection and you will slay any occasion. Beware all men-these outfits are your kryptonite. Plunging v-necklines, high side slits in skirts, spaghetti straps, second skin silhouettes, and cut outs…..well, you get the idea….these pieces are Sharon Stone/ Fatal Attraction wicked hot! Carly Cushnie and Michelle Ochs are a powerhouse team that consistently turn out timeless pieces that are sophisticated, figure flattering, and all girl. Palazzo pants offset slim fitting tops. The pencil dress was crafted in multiple ways. Short shorts were leggy and youthful. Jumpsuits were sophisticated. These are the kind of outfits that say, "I'm here for more than just dinner."
I don't know if we'd consider Tory Burch's resort 2017 collection vacation clothes, but we would say they are clothes for an occasion. Of course, Burch stays true to her American prep persona with hyper coordinated separates and plenty of primary color, but she also taps into how your snow bird mother might dress. Moo-moo/maxi dresses remind us of Iris Apfel and with their bold prints and frills are perfect Palm Beach pool side party frocks. Using textures like fringe and sequins lends a whimsy to the otherwise tailored styles. She uses prints like tie-dye to further the tropical theme. We can't help but notice the earrings. Hoops and chandelier earrings with fringe and beads peeking out from under long hair presented a casual, bohemian flair. This is a refreshing trend we'd like to see more of.
Alessandro Michele, creative director for Gucci, must have made his 2017 resort collection in Santa's workshop at the North Pole. The help of those fabled magical elves is the only explanation as to how on Earth this guy could create the volume, variety, and quality of garments presented over the 94 looks presented. It was a HUGE undertaking. As if holding the show in the sacred Cloisters of Westminster Abbey wasn't grand enough, his collection was vast almost beyond digestion. Funny thing is that though everything was ahhh-mazing there was nothing we haven't already seen. Tartan plaids mixed with stripes, blue and red ribbon trims with straw hats, prints, and a bit of lace to keep things fancy helped to define the collection. But it was the fur that was commanding. Fine mink walking coats with intarsia prints of peacocks and snakes and stenciled animal prints were colorful conversation starters sure to linger in the memories of the guests long after they'd left.
If you're a woman with very refined tastes, one who colors inside the lines, doesn't take risks, and knows what you like, then the Wes Gordon resort 2017 collection will speak to you. The designer crafted casual yet delicate RTW pieces that are conservative and safe. A muted color palette adds to the sedate mood that comes from basic wool viscose and silk fabrics. Touches of lace helped add interest and femininity. Spaghetti strap dresses were slightly seductive and elegant. Wes Gordon delivered precision tailoring and timeless pieces for a most discerning client.