2016 American Music Awards: Red Carpet Review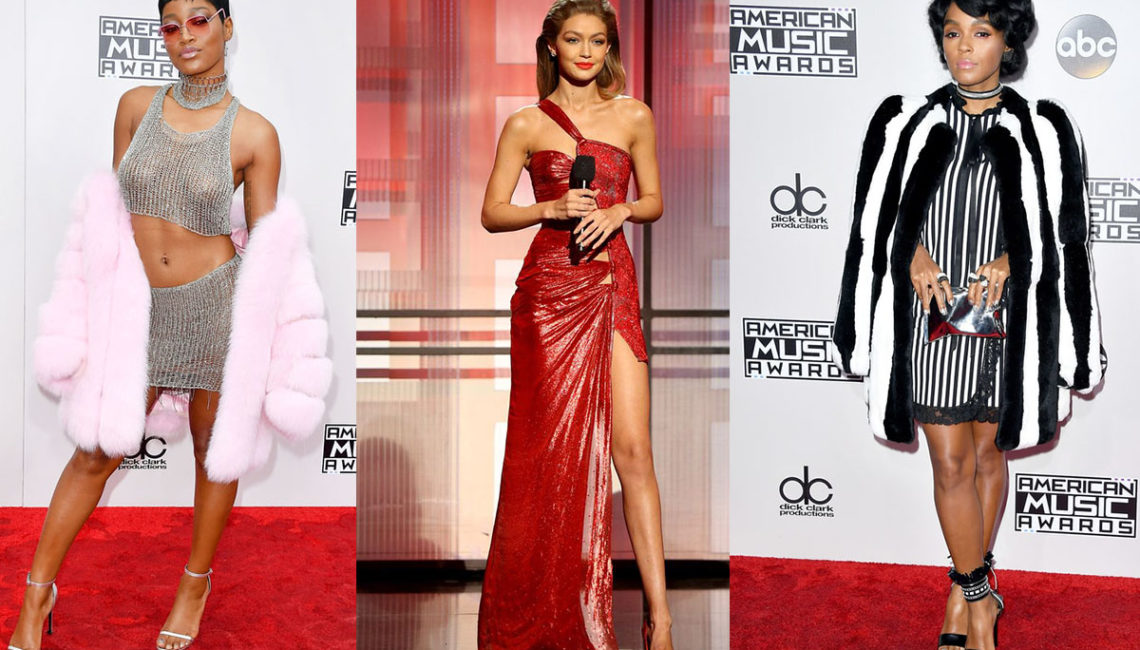 Under chilly, rainy Los Angeles skies, an oxymoron onto itself, the 44th Annual American Music Awards happened last night. Just like the slogan of the United States Postal Service "Come rain or shine we deliver" the AMAs happened and deliver they did, both on the red carpet and center stage!
Right out of the gate, we must acknowledge the  every-changing delightful style choices of one of then night's co-hosts, supermodel Gigi Hadid. Youthful, boho, edgy, and classic, she covered all the bases with her 6 outfit changes for the evening. From the top down she nailed every single look making it impossible to pick a favorite!
Other looks that stunned on the carpet ranged from simple and classic, which added to their boldness, to risque and oddly voyeuristic.
Micro shorts were on the menu for some of the ladies last night, including the "hostess with the mostess" Gigi Hadid herself.
Lacy and racy! Lace touches came out of the boudoir and sashayed onto the red carpet last night looking sultry, sexy and sizzling!
Some that stood our for all the wrong reasons may be up for debate
In a time where laughter is so needed in our society, it's nice to be able to get some levity and see the less serious side of things. We kid because we care!
Related articles