Like the iconic tune from The Sound of Music, "How Do You Solve a Problem Like Maria?", I'm sure many have asked, her own mother Maggie included, How do you solve a problem like Kathy Griffin? We hope we never find out.
Outspoken doesn't begin to describe this irreverent fireball of fury. To sum it up, and my post could end right here, she is "tourette's-chic" -sorry for the crude analogy but she is just that outspoken, and just as unconcerned about what comes out! You have to love that kind of brutal, teeth clenching honesty because it's real.
Duck for cover when she is around because no person, thing, race, creed, circumstance or occasion are off limits to this pint-sized comedienne. She herself is not safe from her own tirade and is truly an equal opportunity offender. If you can stick in your seat squirming and focus on what she is saying, Kathy Griffin voices what many of us wish we had the guts to say out loud. She is the red-headed little devil on our shoulders that doesn't give a hoot about what people think or say about her. Her magnetic personality, energy and passion are her signature -keeping you guessing what will fly out of her mouth next.
Believe it or not, in 2008 Griffin became a minister, ordained online by the Universal Life Church, and flew out from California to preside over the nuptials of a couple in New York who happen to be die-hard fans of hers. What caught Kathy's attention about the couple was that laughter was the main priority in their relationship. I'm sure you can imagine, this was not your typical wedding, but rather an hysterically raunchy good old time.
Dubbed a "loose cannon" by Barbara Walters who she worked with for a few episodes co-hosting ABC's "The View", Kathy makes no apologies for how she is. Forget shying away from controversy, she creates her own and pulls in the most unlikely sidekicks to help fuel the flames. The anti-Emily Post, Kathy tackles her critics head on and doesn't shy away from any battle.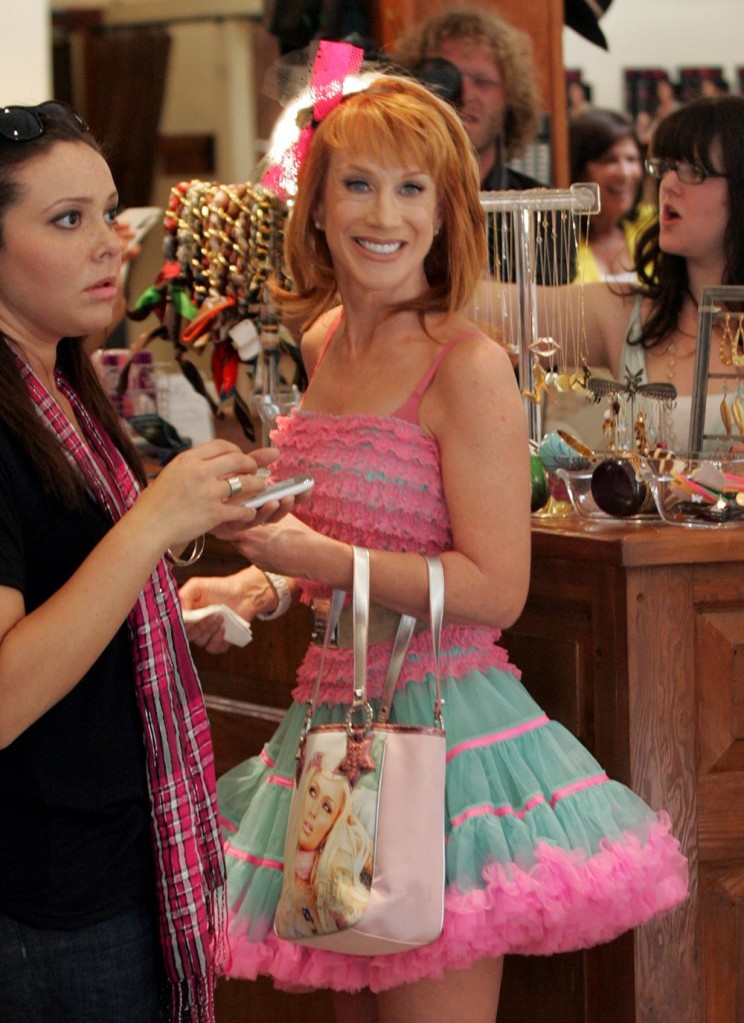 It's not all just for laughs, Kathy has a heart of gold and she uses her "celebrity" for many good causes such as GLAAD (Gay & Lesbian Alliance Against Defamation) and raising awareness for cancer screening.  A big mouth comes in really handy when you need to have your voice heard.
"D" List no more. Emmy Award winner, author, actress, comedienne, humanitarian and all around class clown; Kathy Griffin is loving life, taking no prisoners, and making no excuses. For that, and so much more, she is a DIVA We Love.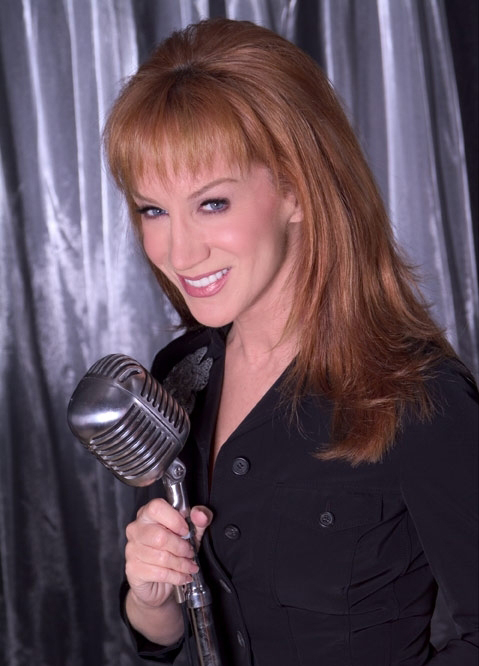 For more FurInsider's Divas who speak their mind check out: